Running a marathon is no easy feat. The often grueling 26.2 mile courses can be filled with steep hills, rocky terrain and unexpected challenges. Intense training and mental preparation are key to any runner's success. But why run through your hometown when there is a whole world full of new twists, turns and hills? Nothing motivates your stride more than than a destination race. It is far more exciting to sign up for an event in a country, city or town that you might not otherwise see. This combines travel, sport and personal challenge. Get those running shoes on and tie your laces tight as you discover 10 of the best places to run a marathon around the world.
1. The Big Five Marathon, South Africa
This coveted marathon allows participants to run alongside giraffes, antelopes, zebras and even right through lion country. The extremely tough course has a terrain made up of steep hills, deep sand, dirt tracks and loose stone. The stunning savannah scenery and wildlife make it more than worth it though. The race takes place on the Entabeni Game Reserve. Starting times depend on where the wildlife is – a clue to just how real this experience is. Participants will no doubt want to make a vacation out of this race. Various packages let you choose a stay of five or seven nights with your choice of hotel. Part marathon, part safari, part holiday; what could be better?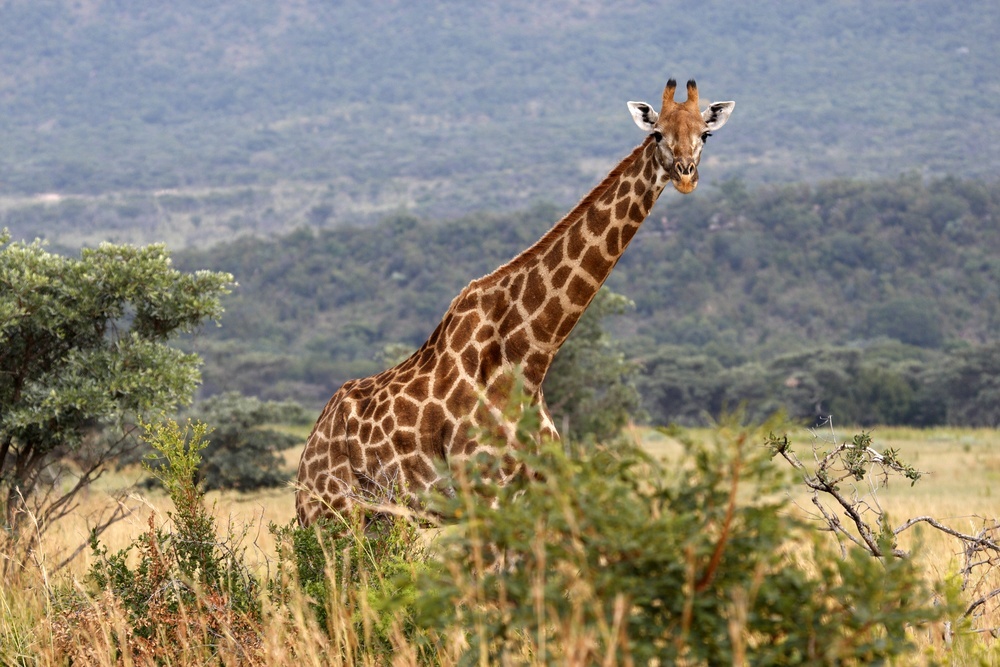 2. Australian Outback Marathon, Australia
It is not every day that marathon runners get to take in such incredible sights as the world famous Uluru and Kata Tjuta. Running through desert landscapes, mammoth rock formations and deep red earth make this one unforgettable race. The course itself is fairly flat on roads and red sand trails, and the race is held in the middle of winter (July) to cut down on the extreme heat. Spend a little time in Yulara or Alice Springs before or after the event. Running 26.2 mile through the rugged outback in the red center of Australia is a huge achievement, and a challenge not to be missed.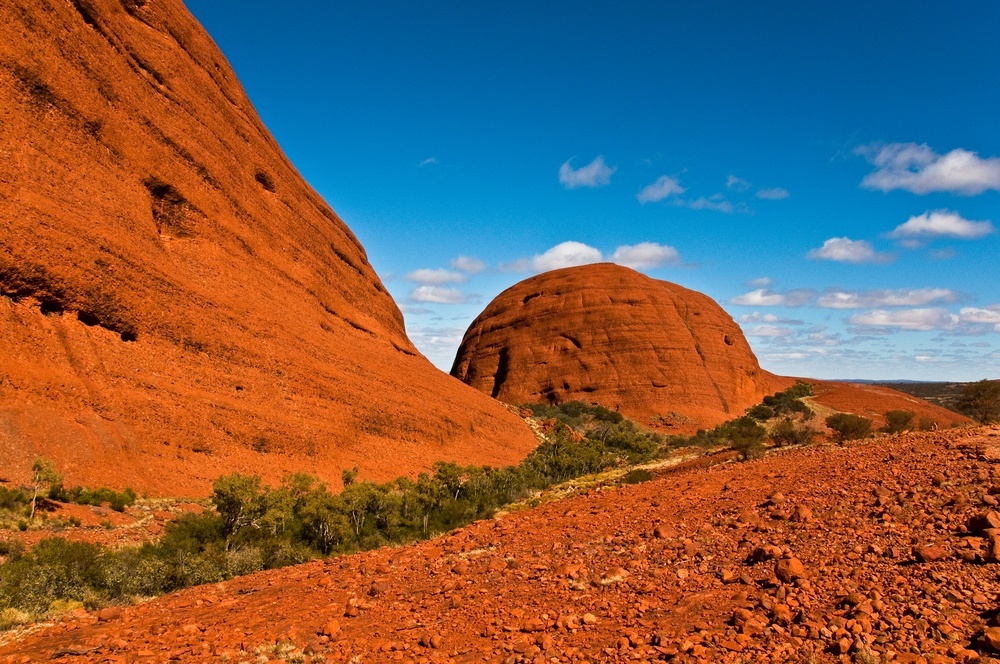 3. Paris Marathon, France
This mararathon is one of the five biggest races in the world, drawing up to 50,000 participants each April. Those who have completed this event say there is no better way to see the City of Lights than running this race. The course takes you down the Champs-Élysées to Place de la Concorde and finishes at Foch Avenue. It takes you through many areas of Paris that tourists often miss, as well as past some of the city's greatest sights. This race would be a feather in any marathoner's cap. Be sure to book early as this race fills up every year.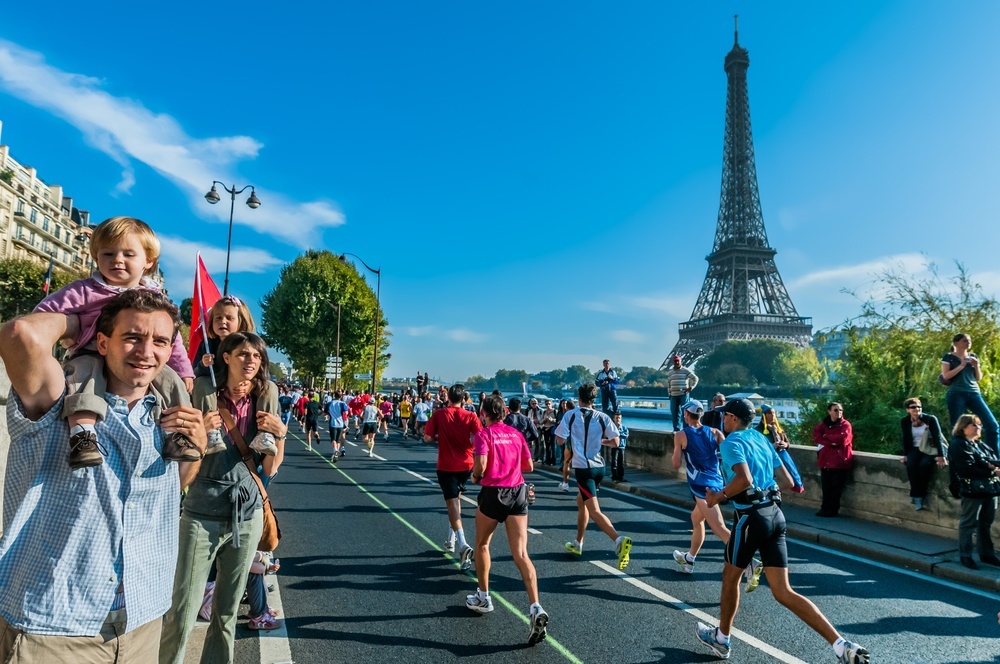 4. Big Sur International Marathon, California
One of the toughest marathons in the United States is the Big Sur Marathon that takes place down Highway One along California's coast. Steep inclines and strong headwinds add to the difficulty of the race. Those challenges will quickly be forgiven, though, as you take in the stunning views of ranchland, redwood forests and the Pacific Ocean's crashing waves. It is one of the largest rural marathons in the world and will not disappoint with its spectacular scenery. This race is widely considered the best marathon in North America.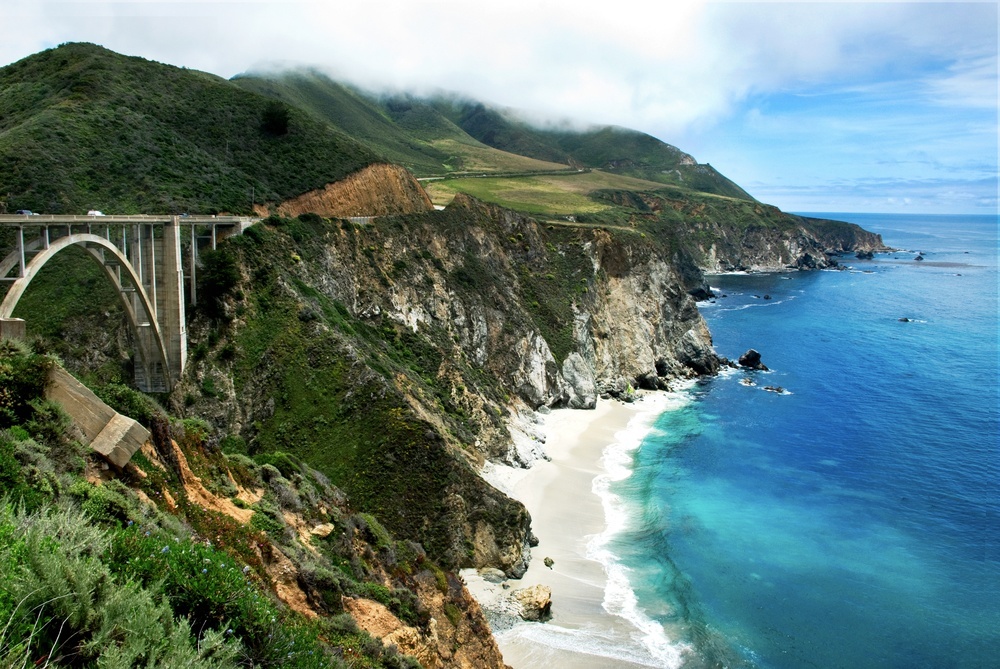 5. Great Wall Marathon, Tianjin, China
This event is not for the faint of heart, as it takes almost 50% more time to complete than an average marathon. This is due to the extremely steep ascents and descents that runners will face, along with over 5,000 steps. Did we mention this race takes place in May when conditions are particularly hot and humid? The reward is the scenic villages and rice fields you will run through, along with the stunning panoramic 360 degree view of China's countryside. We think running the Great Wall of China is definitely worth it, and one for any marathon runner's bucket list.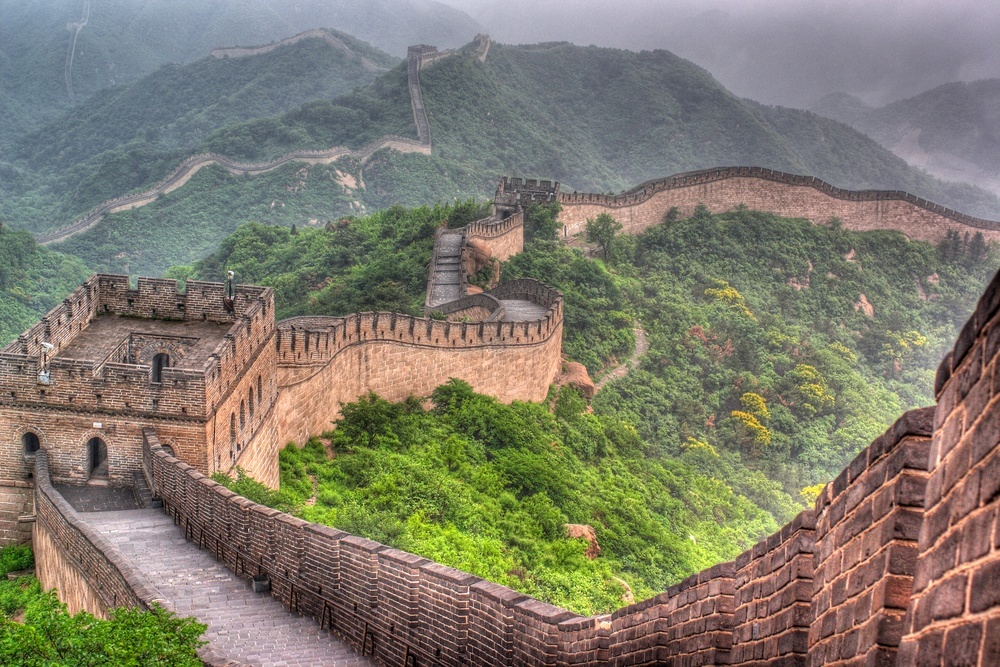 6. The Marathon du Médoc, France
This race focuses on wine, food, health and fun; not things you would typically put together when considering a marathon but it is an added incentive to many. This full marathon offers 20-odd pit stops along the way to sample the best in local food and wine. Along with these refreshments comes amazing scenery through breathtaking vineyards. This marathon also has a theme every year and participants must dress up according to it. The goody bags at the end are known to include wine, wine glasses and more wine. What could be better?
7. Honolulu Marathon, Hawaii
You shouldn't need an excuse to hit the beaches of Hawaii, but this epic destination marathon certainly gives you a reason to head to the island. Escape the winter blues and head here in December to take part in a race that is open to everyone. With a mostly flat trail featuring spectacular views over the ocean, this marathon can be run or walked. The after-party is what really draws participants to the race. A beach party complete with Mai Tais and live music certainly help you recover from the run.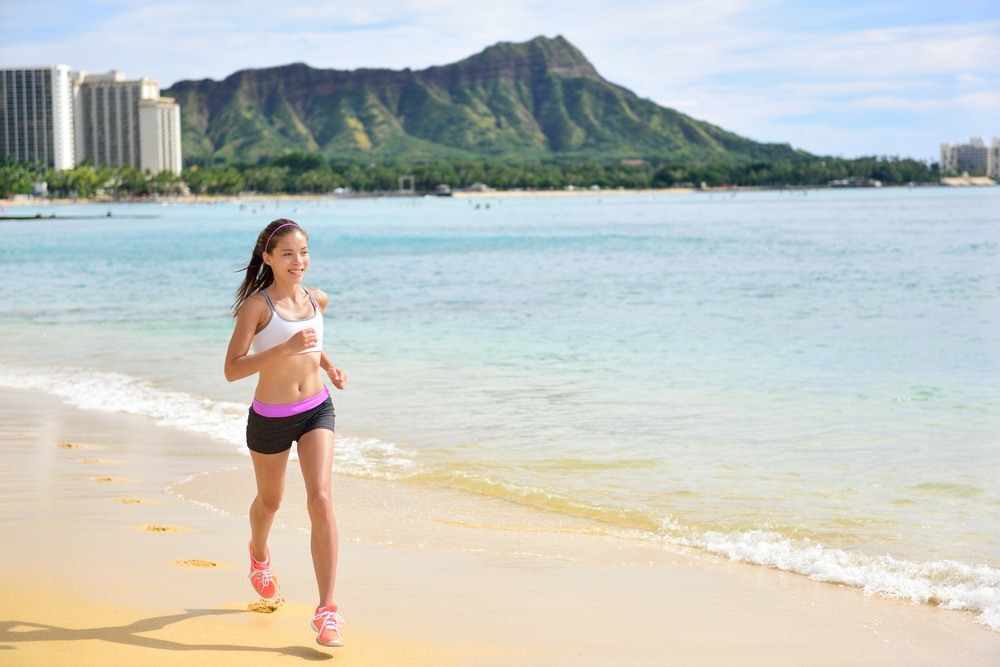 8. Athens Classic Marathon, Greece
Travel to the place where it all began and run the race of your life in Athens, Greece. This extremely tough course is mostly uphill, starting at the Aegean Sea and running up towards the Greek capital. Legend has it that a Greek messenger was sent from Marathon to Athens to announce that the Persians had been defeated in the Battle of Marathon in 490BC. This course poetically follows his footsteps. End at the infamous Panathenaic Stadium where the first modern Olympic Games were hosted in 1896. Rich with culture and history, this classic is one of the best places to run a marathon and definitely one to strive for.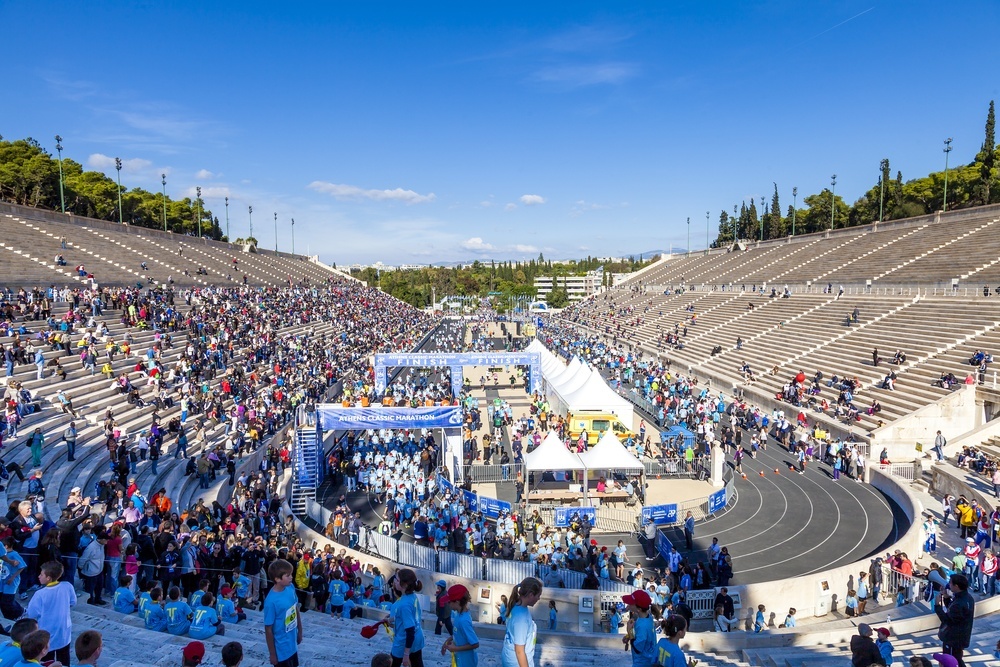 9. North Pole Marathon, Geographic North Pole
Literally, this is the coolest place to run a marathon – the top of the world at the geographic North Pole. Racers will have to be in prime condition to be able to hand subzero temperatures plus running on ice and snow. The extreme course is challenging and changes year to year based on weather conditions, but adventurers can bank on racing in complete daylight as the sun doesn't set at this time of the year. Armed polar bear guides and plenty of medics are always on hand in case of troubles. To date, only about 400 people have completed this grueling marathon. Do you have what it takes to become one of them?
10. London Marathon, England
If a route that takes you past iconic landmarks like Big Ben, the Tower of London and the London Eye isn't enough to inspire you, then maybe the crazy costumes and entertainment along the way will. Almost 40,000 participants enter the London Marathon each spring, from professionals to beginners to those raising serious money for charity. The race finishes in The Mall beside St. James's Park, where the celebration party starts. Thought to be a fun race that anyone can aspire to, this marathon combines the love of running with opportunity for a few laughs along its relatively flat course.