Traveling the world doesn't have to be crazy expensive. Pick the right destination and you can stretch your dollar for days, even weeks. We're not talking about sleeping in fleabags on the floor. Sure, you won't stay at fancy five star hotels on a tight budget but you can find local accommodations that more than meet your basic needs. Taking public transportation, eating in local spots and doing your research will go a long way in having a memorable yet affordable trip. Here are 10 countries to visit for less than 50 dollars a day, if you're careful and disciplined. See, you don't need to win the lottery to visit some amazing places.
1. Thailand
Despite its popularity, Thailand has remained one of the most economical countries to visit over the years. The northern part is definitely cheaper than Bangkok and the islands, but you will be hard pressed to spend more than $50 a day. Basic yet adequate rooms go for about $6-10 a night, and a decent meal at a local restaurant will run you around $5. Local buses are cheap, domestic beers are under $2 and sightseeing activities are generally reasonable. It's no wonder Thailand remains a hugely popular destination for budget travelers.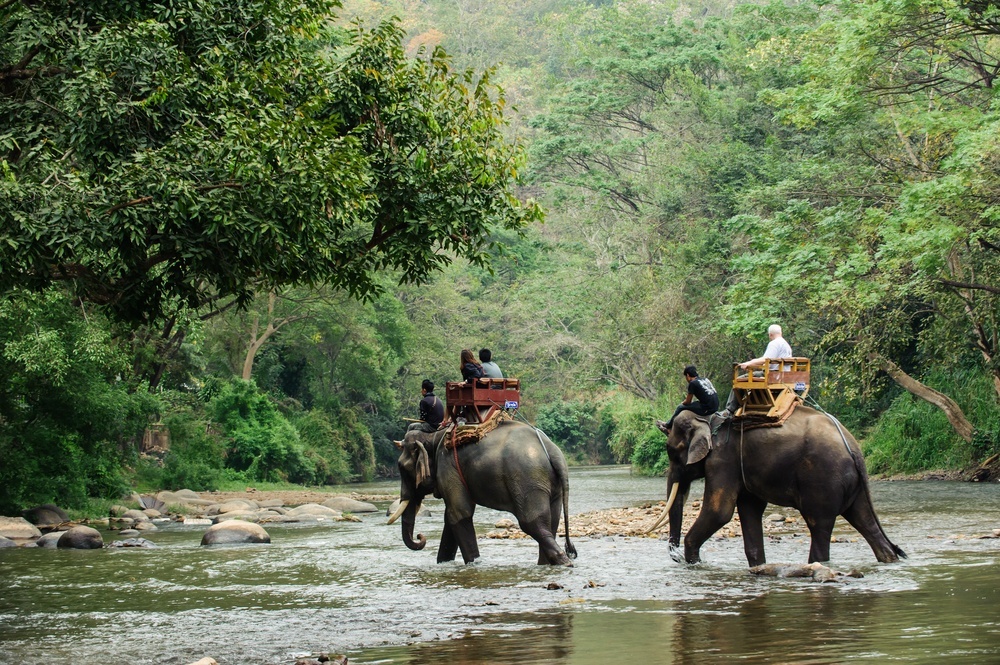 2. Greece
Greece has always been a bit of a frugal traveler's paradise when it comes to Europe. The fall of the Greek economy has only made it more affordable to visit. Tourism has actually been on the decline to this beautiful country and bargains are to be found. Street vendors will sell you delicious gyros for under $3, and a tasty lamb meal complete with drinks might run you $10. Hotel rooms can be as cheap as $20 a night. Take local transportation to save even more.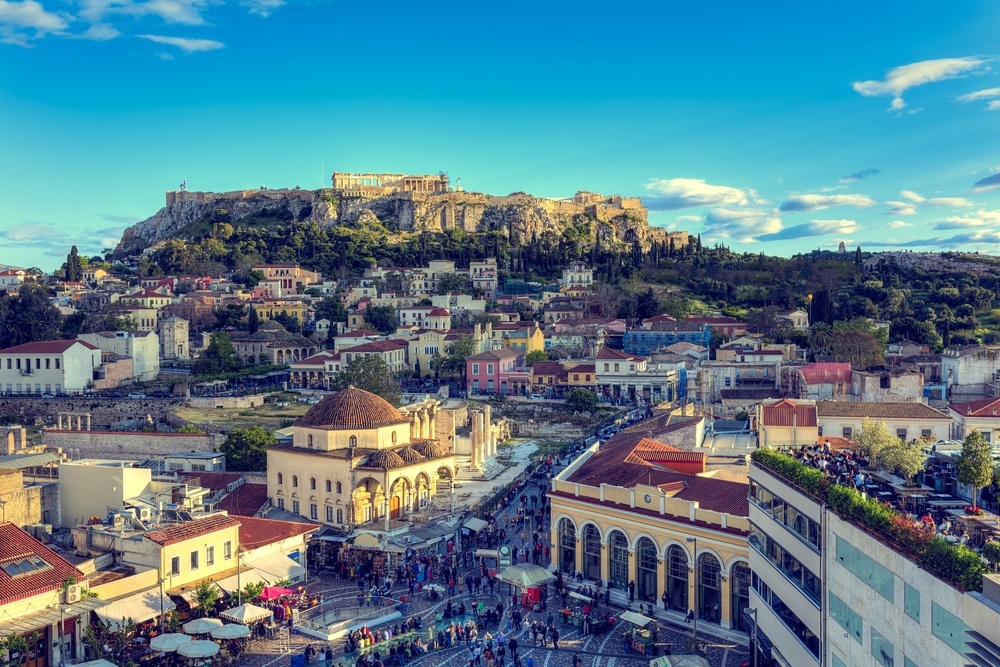 3. Peru
Peru is one of South America's liveliest, friendliest and most scenic countries, and it just so happens to be one of the cheapest to travel in. Stay in a hostel for around $10 or splurge for a comfortable guesthouse that will run you maybe $25 a night. Sit-down meals are rarely over $5 and the local intra-city buses are about $1. What costs the most are the activities you choose partake in. Book last minute specials when you arrive in Peru to visit Machu Picchu at half price, or explore other (less crowded) Incan ruins like Moray and Choquequirao for less. If you manage your spending right, you can hit the deserted beaches of Mancora, sail the Amazon, see the Nazca lines and visit Colca Canyon without blowing your budget.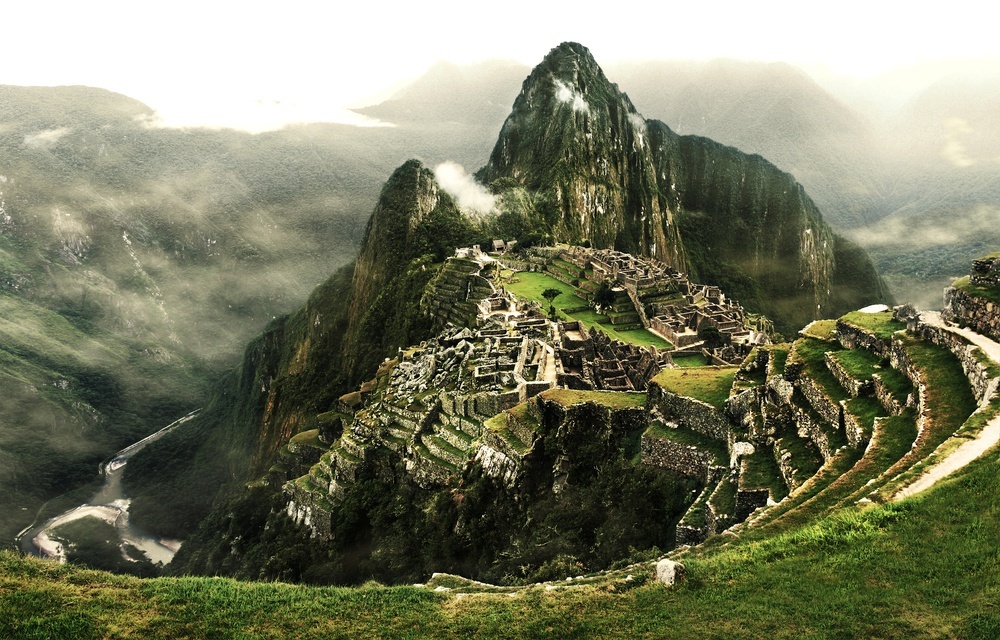 4. Romania
Romania is the perfect country to experience old-world charm at a discount price. This underrated Eastern European country offers medieval villages, charming cafes, mysterious castles and beautiful countryside. The most economical time to travel is the low season, which is essentially September to June. Summer months are when the locals travel domestically, but even then you'll find the prices more than reasonable. Expect to pay around $10 for a room and $5 for most meals. Go for the daily specials, which can be great value and often include wine. Cultural venues like museums, monasteries and galleries might be $5-10. Second class trains are very affordable and are all you need considering distances are not that far. Stick to the less touristy towns for a real budget vacation, but even the touristy ones on the Black Sea or near the ski hills can seem like a bargain compared to the rest of Europe.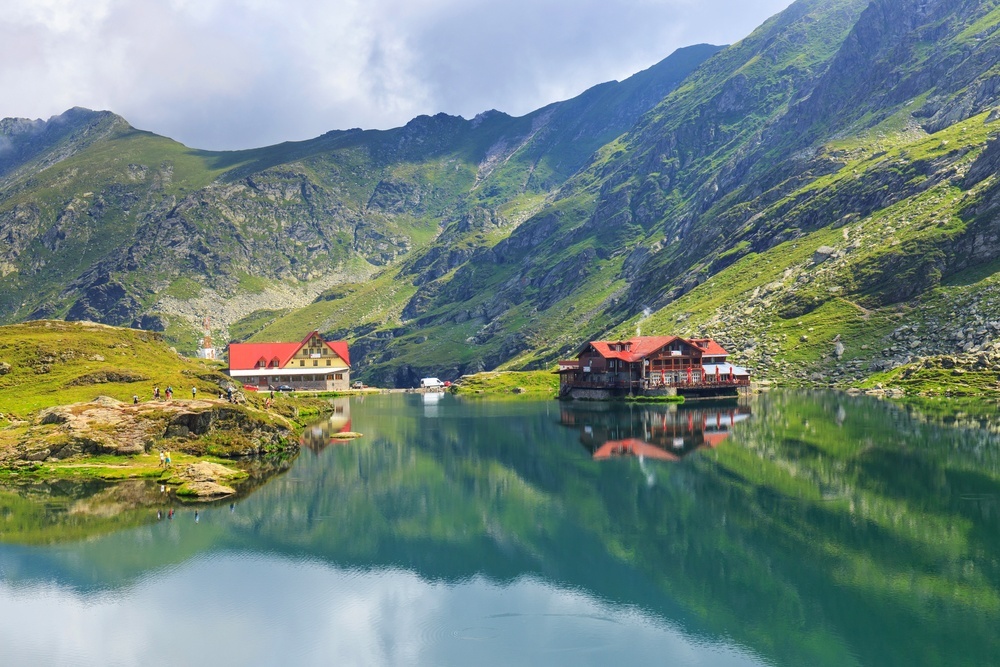 5. Portugal
The cheapest place to visit in Western Europe is the vibrant country of Portugal. Beaches, wine country, historical cities and towering cliffs make it an exciting place to discover. Dorm beds can be found for about $20 a night. An even cheaper option is to camp as this country is home to spotless campgrounds located right on the beach. Meals can be a bit pricey in the bigger cities like Lisbon, but you can usually find affordable food choices – especially fresh seafood. Take advantage of the free admission days that most cities offer for museums and galleries.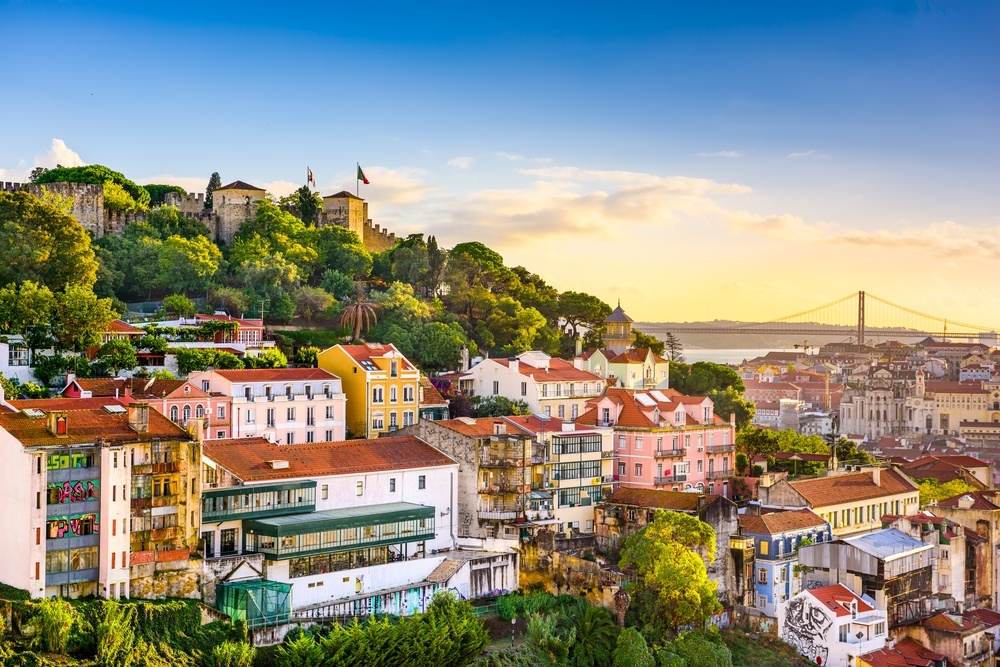 6. Cambodia
Cambodia is one of the cheapest countries on this list, and you can enjoy it for much less than 50 dollars a day. Like its neighbor Thailand, it offers rich history, great cuisine, stunning scenery and a good nightlife. This country is less developed and less explored, making it one of South East Asia's best bargains. A private room with A/C will only cost you about $8, and a night in a nicer hotel will only run you $15-20. Food is cheap and delicious, with most meals costing $2 for local food and $6-8 for a more typical Western meal. Tours to the jungles, the cities and the ruins won't cost you a lot. You will be hard pressed to spend $50 a day here, unless you want to live like royalty.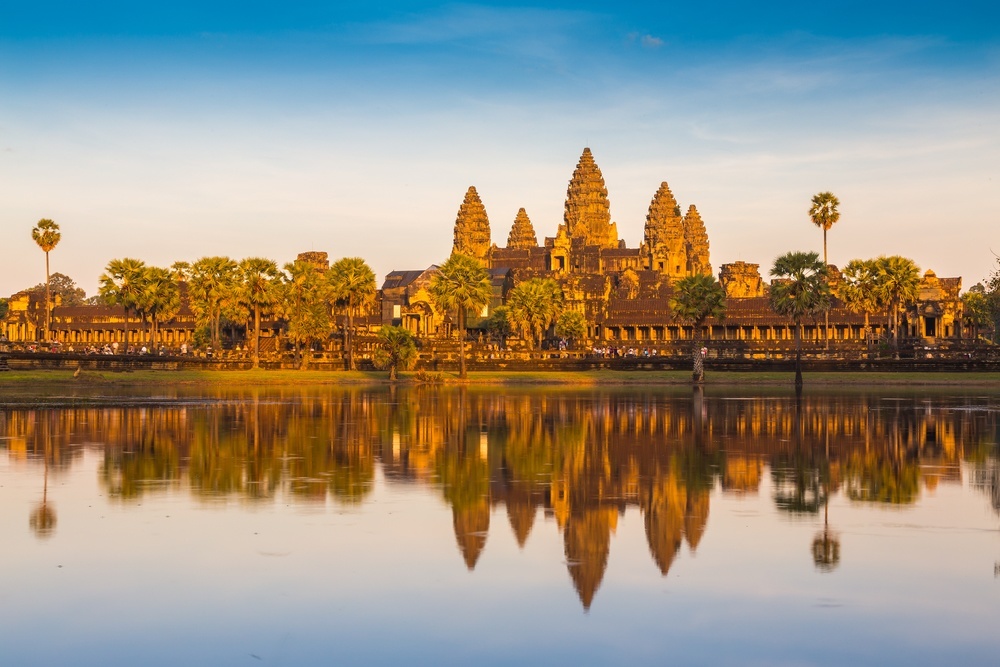 7. Nicaragua
It's the largest country in Central America but one of the least discovered and, therefore, extremely cheap to travel in – for now. The warm people, colorful towns, exceptional surfing, diverse wildlife and adventurous volcano trekking will keep you entertained for weeks. You can easily get by for less than 50 dollars a day without feeling like a cheapskate. Sleep in a hammock for $5 or splurge for a room with a bathroom for $20. Food costs just a few bucks whether you are eating from a street vendor or a local sit-down restaurant. With friendly locals willing to take you just about anywhere for pennies, it couldn't be cheaper to travel around this highly recommended country.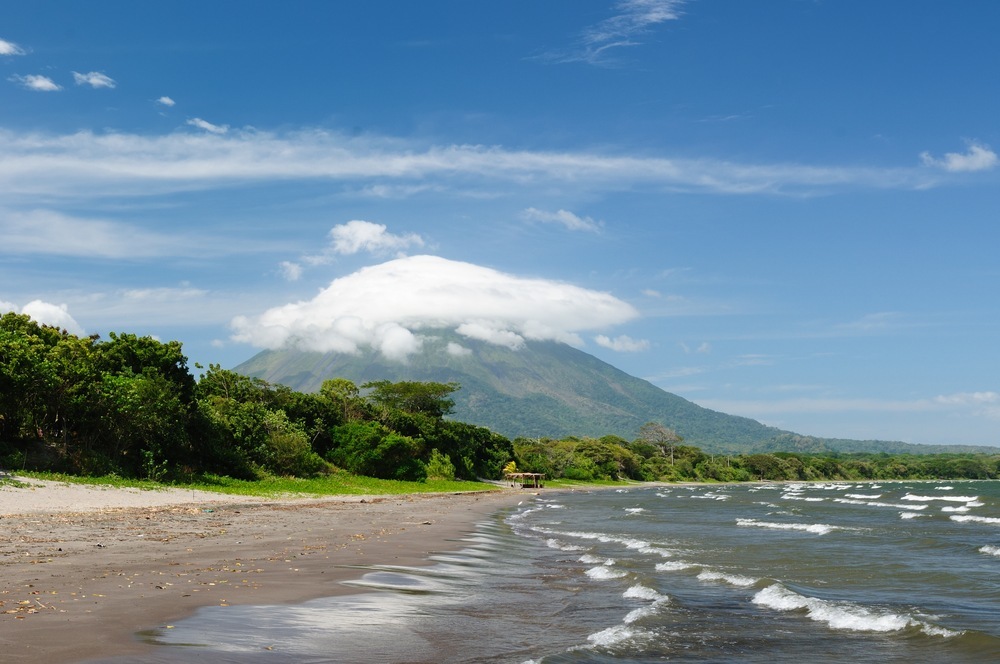 8. Indonesia
This beautiful SEA chain of islands boasts some luxury resorts that cost plenty, but you can also enjoy it at a lower yet still comfortable level. Even the touristy places like Bali can be very affordable. In fact, it's the plane ticket to get here that costs so darn much. Once you are here, though, it is easy to find a room in a guest house for less than $4 a night. Street food will only cost you a couple dollars, and a restaurant meal may run you $5-6. For less than fifty dollars a day, you will find rice terraces, black and white sand beaches, temples, festivals, volcanoes, food markets, jungles and more.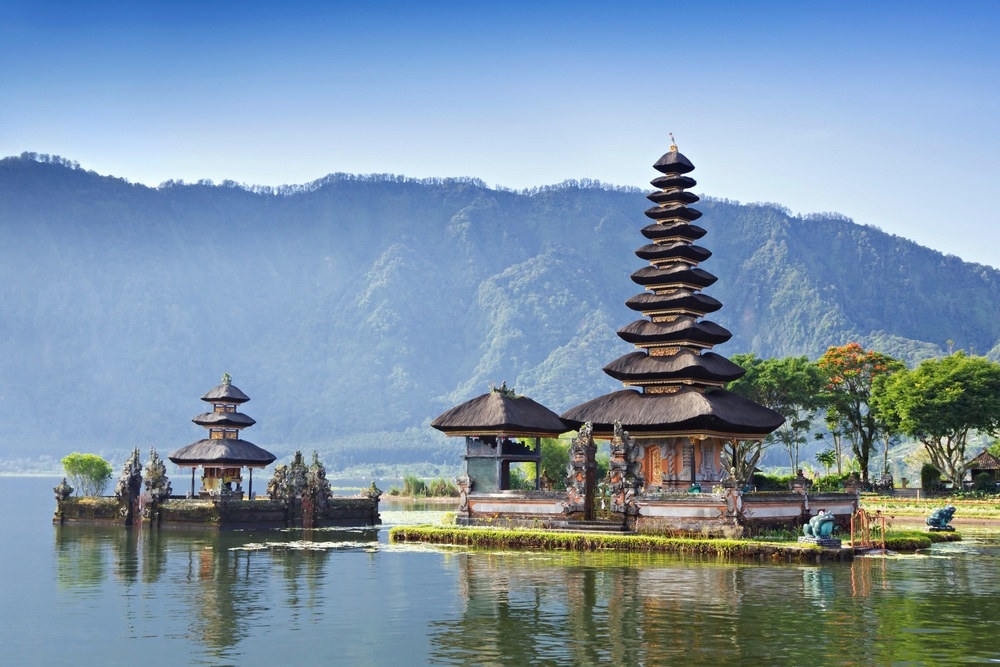 9. India
India can be an extremely cheap place to travel around. Instead of surviving on $50 a day, thrifty people can do it well on $20 a day. Local Indian vegetarian food is the way to stick to the budget. Even with the occasional spurge on meat, you can bank on spending no more than $10 a day total on food. Basic yet decent rooms can be found for about $5 a night. Take rickshaws instead of taxis and local buses. There is a whole other level to India with 7-star hotels and luxurious tiger retreats, but for the most part, budget travelers can spend an extended period of time here without worrying about the rupee-pinching too much. Just keep your wits about you for scams and rip-offs that budget travelers are often targeted for.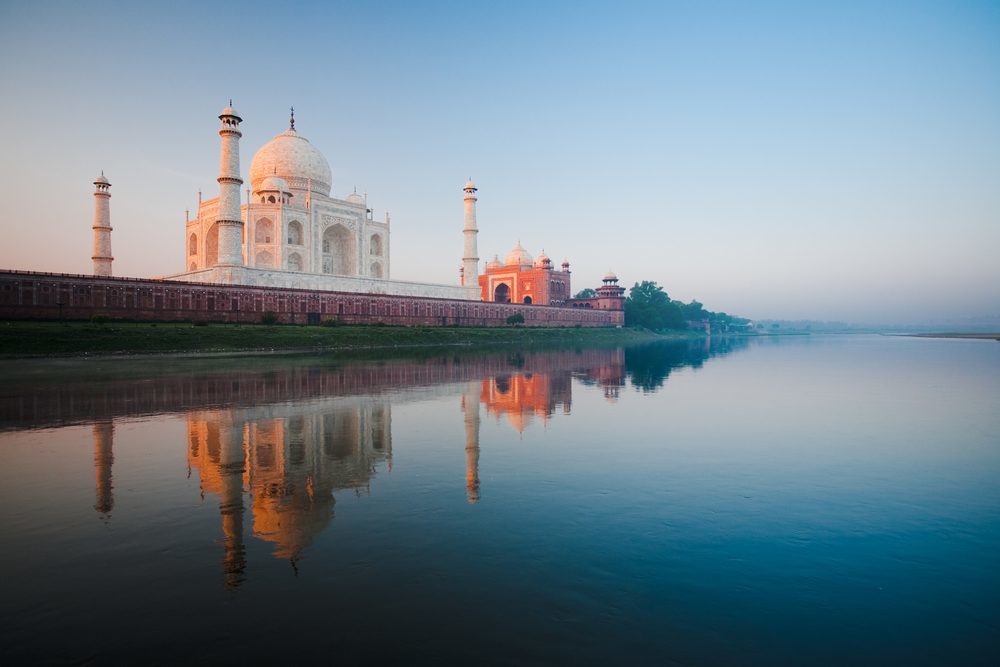 10. Turkey
Turkey is a unique mix of eastern and western culture that visitors could spend at least a few weeks discovering. Luckily, it is easy to live on much less than 50 dollars a day here, especially once you venture out of Istanbul. Head to Cappadocia, Kas or Selcuk for a real budget getaway. Hostels will be your most expensive outlay, costing about $20-$25 a night. Typical food such as kababs and shawarmas will only cost you about $2. Buses are frequent, convenient and cheap, offering the chance to explore all corners of this country. Turkey offers spectacular landscapes, delicious food, fantastic sights and plenty of things to do. Istanbul is a relatively cheap flight hub, so even getting here is a reasonable expense.