For more than forty years, installation artists Christo and Jeanne-Claude have focused the majority of their professional attention on re-shaping the environment around them. Until Jeanne-Claude's tragic death in 2009, the two artists regularly wowed audiences with their dramatic environmental installations. In the time since her passing, Christo has carried on the work he and his partner valued so highly. Their goal: to change the way you look at familiar surroundings and inject a little wonder into your everyday world. The artists' have spent the last several decades plying their particular trade and giving the world a dose of their joyful, uplifting message. Here, for your consideration, are some of their more prominent works.
1. Verhüllte Bäume
Verhüllte Bäume, or Wrapped Trees, was completed in 1998. Christo and Jeanne-Claude wrapped 178 trees in Berower Park with a silver-grey polyester fabric. Individual canopies had to be constructed for each tree in order to ensure the most impressive visuals. On display for three weeks, Wrapped Trees was extremely popular in its native Switzerland.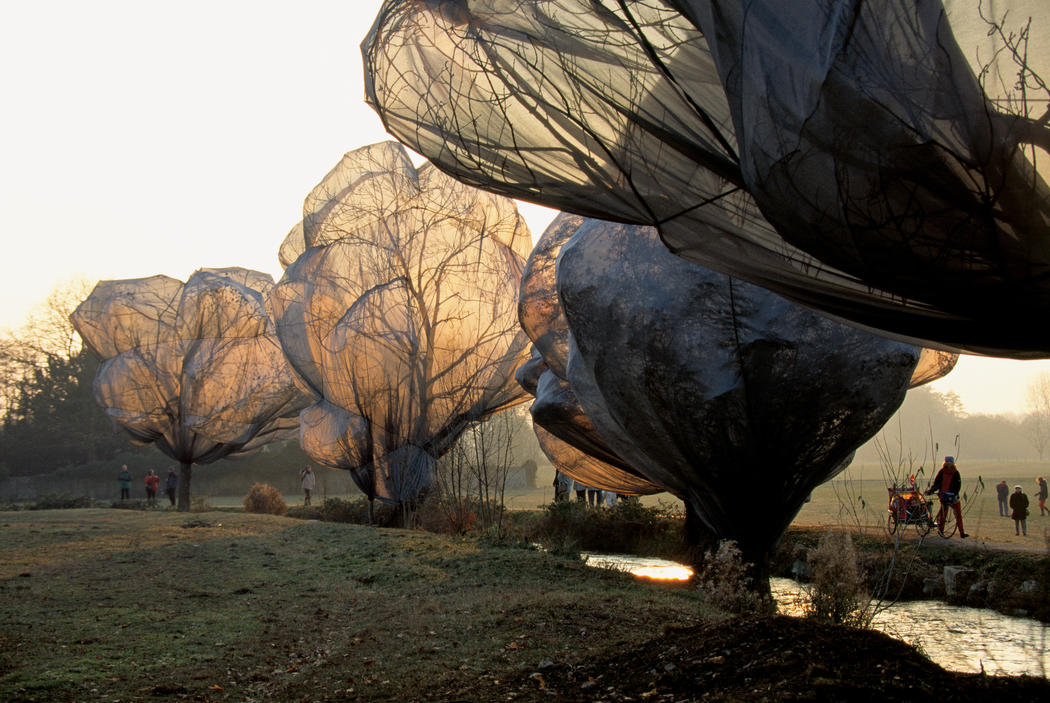 2. Documenta 4
In 1968, Jeanne-Claude and Christo became world record holders when they launched a giant air package at contemporary art exhibition Documenta. That year, Jeanne-Claude and Christo managed to raise a giant inflatable air package to a height of 280 feet, a feat that made them the record holders for erecting the largest inflatable structure with no skeleton ever constructed.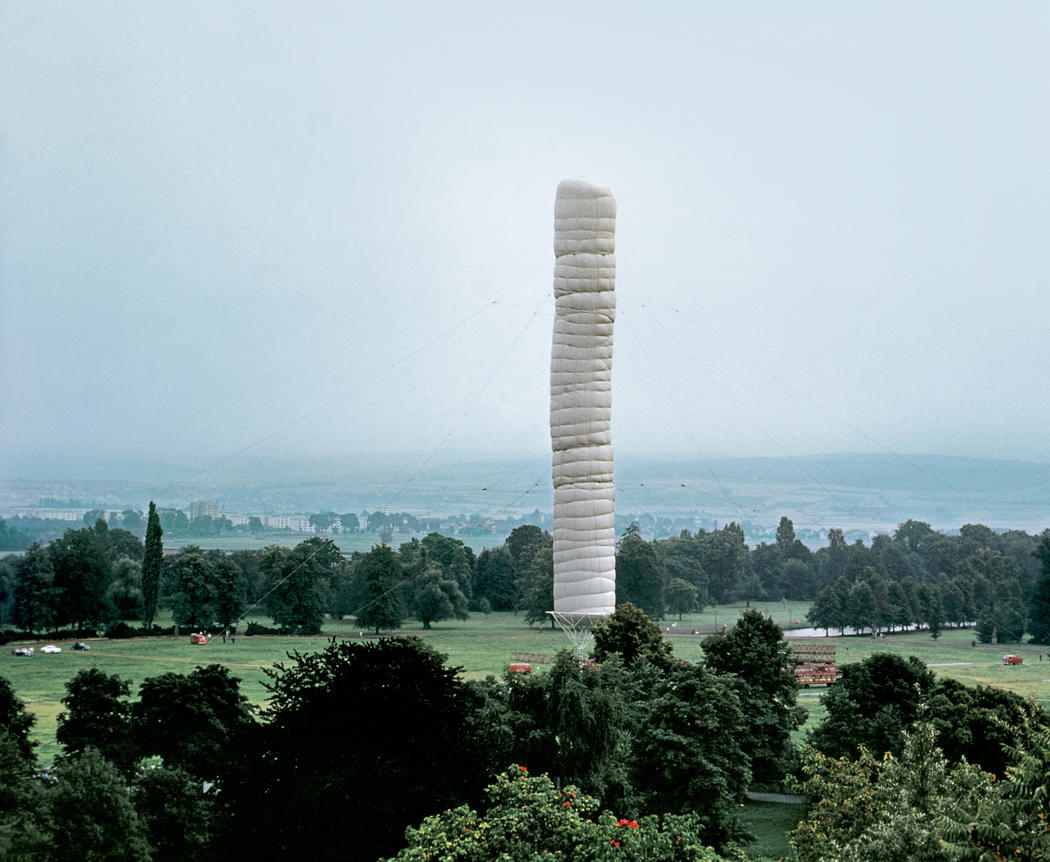 3. Wrapped Coast
The first exhibition in Australian collector John Kaldor's celebrated Public Art Projects, Wrapped Coast was completed in Sydney, Australia, when Jeanne-Claude and Christo literally wrapped the coast of Little Bay. It took 111 workers more than 17,000 hours to wrap two and a half kilometres of coast in synthetic fabric. The work was larger than Mount Rushmore.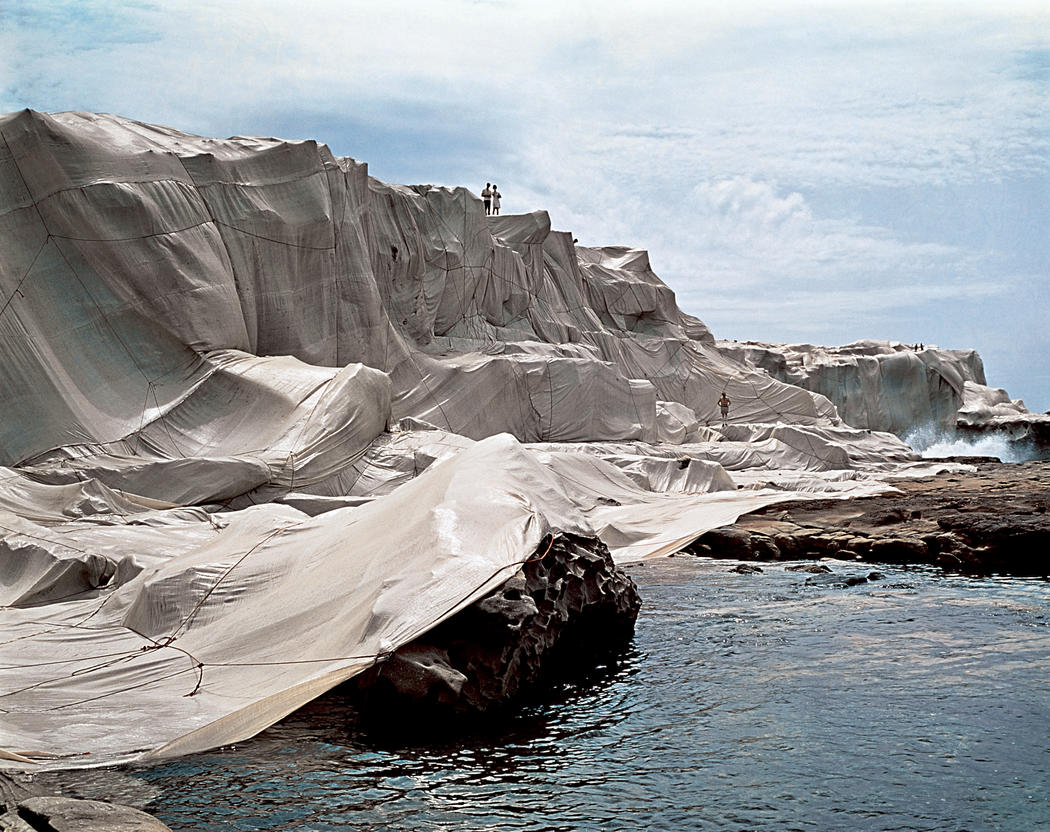 4. Valley Curtain
In 1972, Christo and Jeanne-Claude strung more than 14,000 meters of cloth across the 400-meter-long Rifle Gap near Rifle, Colorado. The expenses of the project stretched the timeline for more than two years beyond their projected start dates, but on August 10, 1972, the curtain was complete. It even stayed up for more than 28 hours until one of Colorado's famed gale force winds took it down.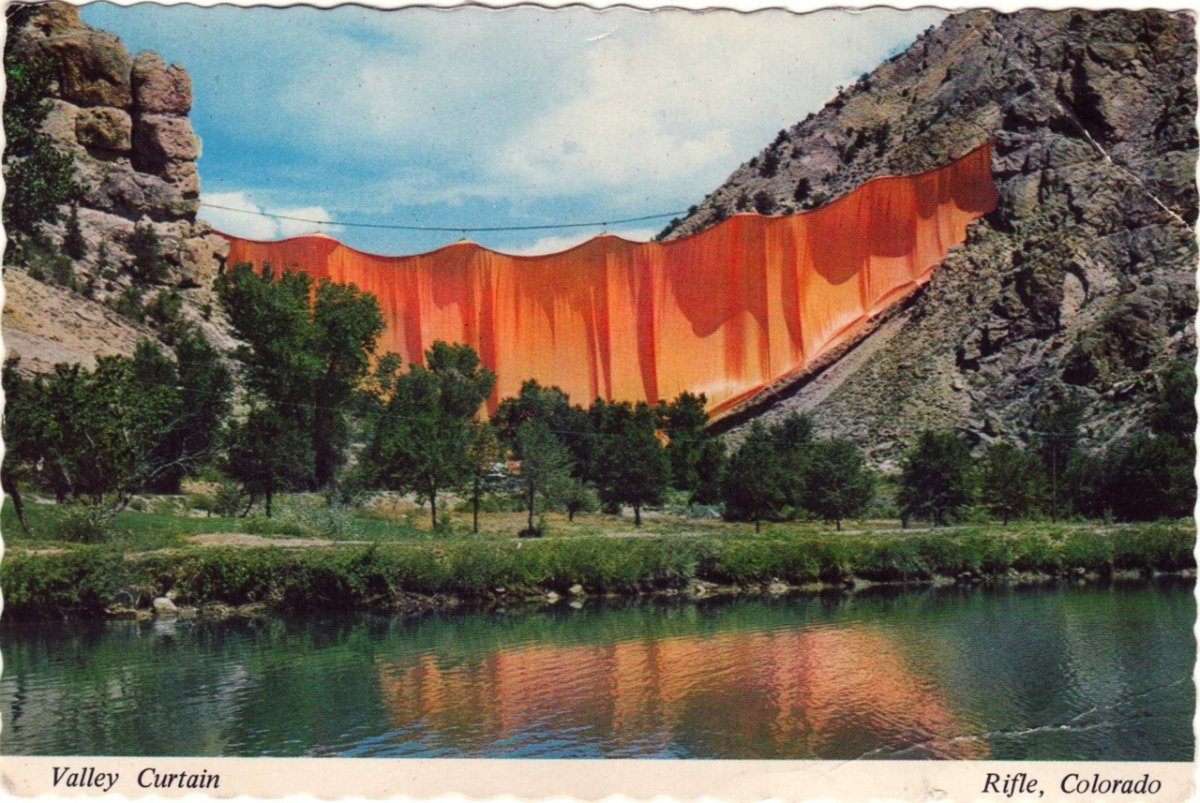 5. Running Fence
Their most ambitious project to date, Jeanne-Claude and Christo ended up crafting a fence that ran for more than 40 kilometers through Sonoma, California and into the ocean. The fence took the cooperation of nearly sixty private landowners as well as various state and local governments. In the end, the duo were still fined $60,000 because they were unable to secure permission for their coastal region.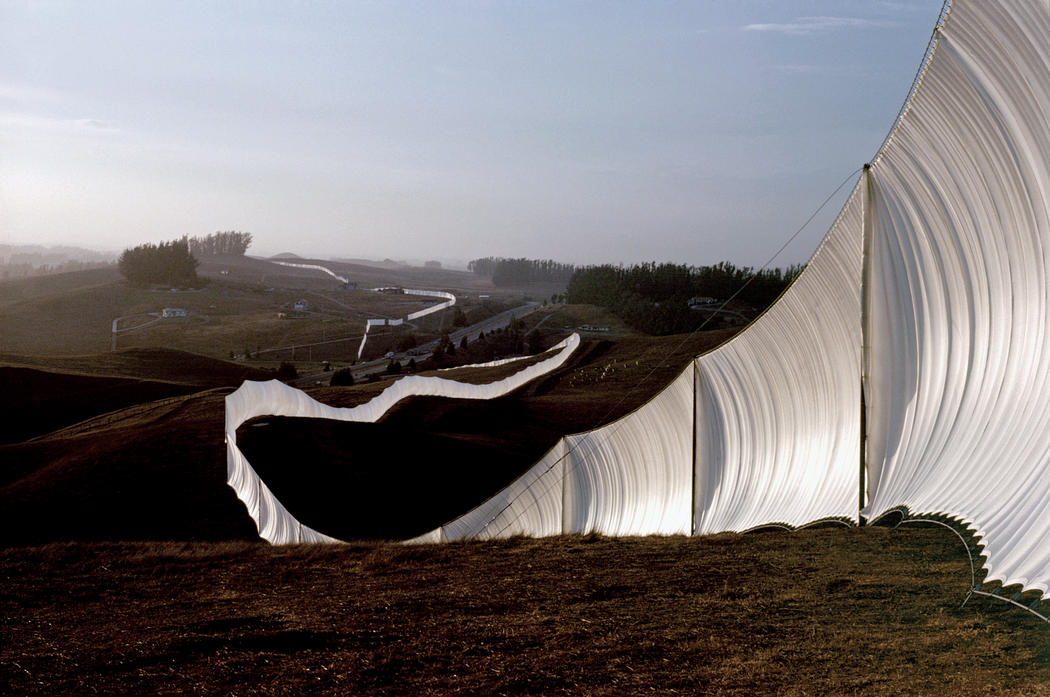 6. Wrapped Walk Ways
In 1977, after Christo was able to meet his mother for the first time in more than 20 years, Christo and Jeanne-Claude constructed Wrapped Walk Ways, an installation in a Kansas City, Missouri's Loose Park. The pathways were covered with a shimmering orange-yellow-coloured shiny nylon fabric for more than two weeks in October.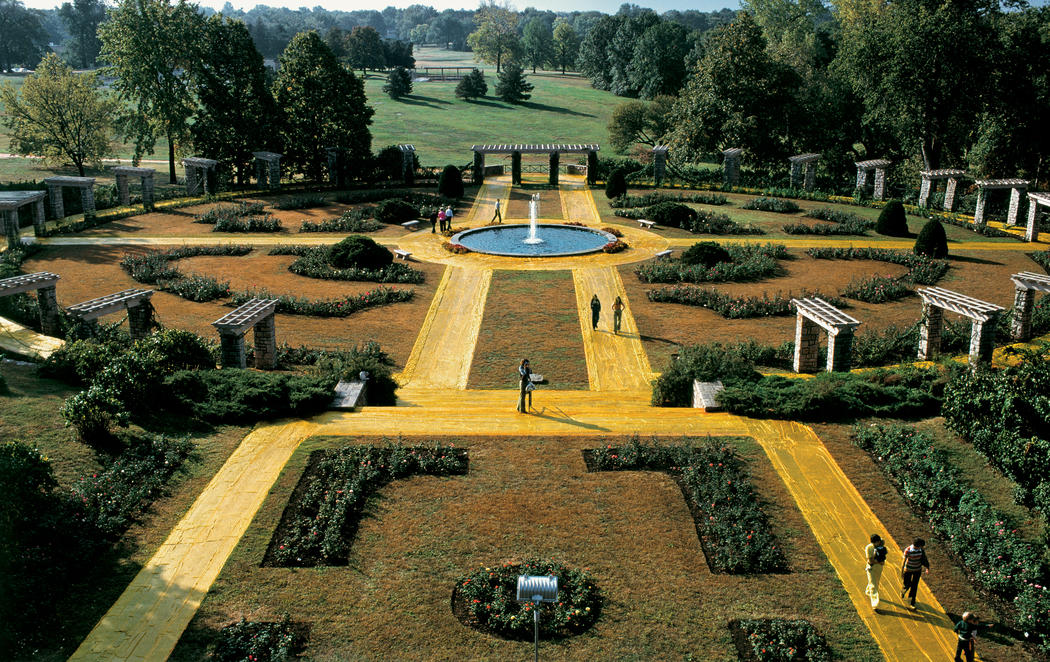 7. Surrounded Miami Islands
In 1983, the pair executed Jeanne-Claude's vision to surround eleven small islands in Miami's Biscayne Bay. More than 6.5 million meters of pink woven polypropylene fabric was sewn into 79 patterns surrounding each of the 11 islands. Tended day and night by more than 120 monitors, the environmentally-friendly project was designed to illustrate Miami's relationship with the water.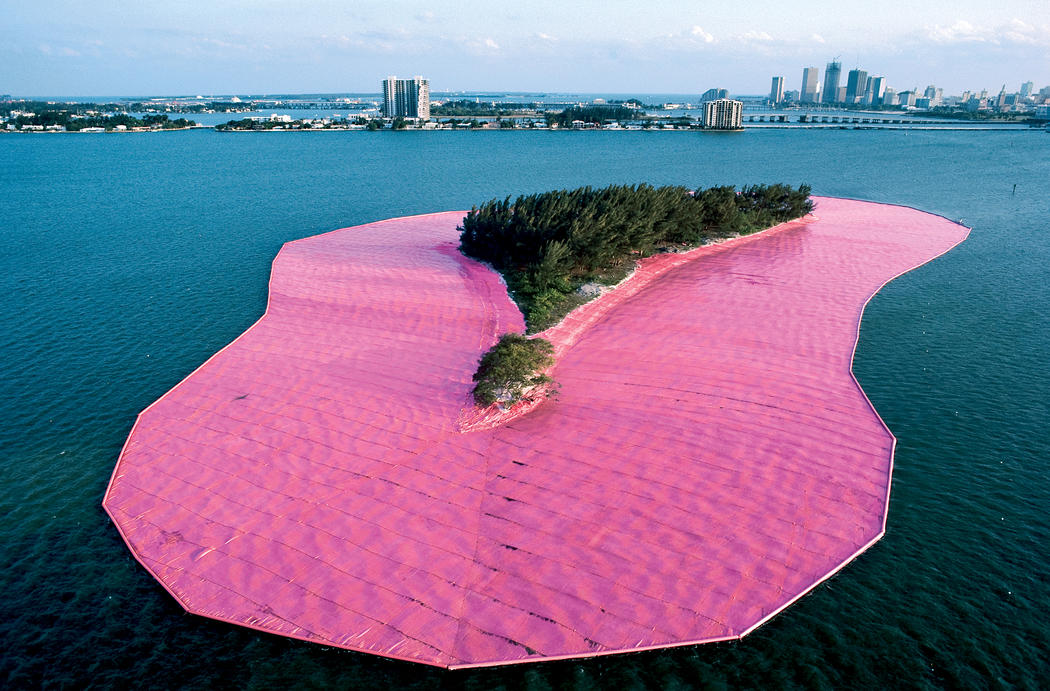 8. The Pont Neuf
In August of 1985, Jeanne-Claude celebrated her dual French-American citizenship by wrapping the Pont Neuf, one of Paris' most celebrated bridges. More than 40,000 meters of sand-colored fabric was used; the attraction drew more than three million people over the course of two weeks.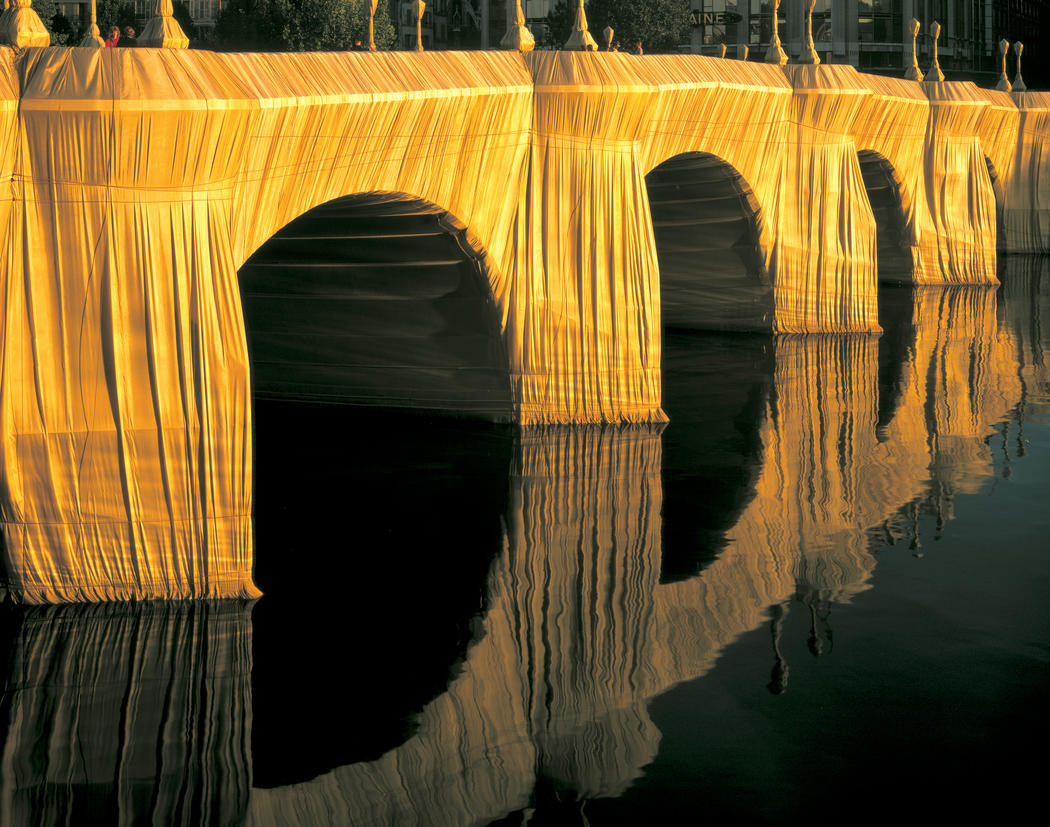 9. Umbrellas
In September of 1991, the couple released Umbrellas, an installation that consisted of more than 3,000 umbrellas spread along the coast of Japan and California. Thirteen hundred blue umbrellas in Japan and 1700 yellow umbrellas in California were a sight for the masses for more than two months until an unexpected tragedy ended in the death of a California woman.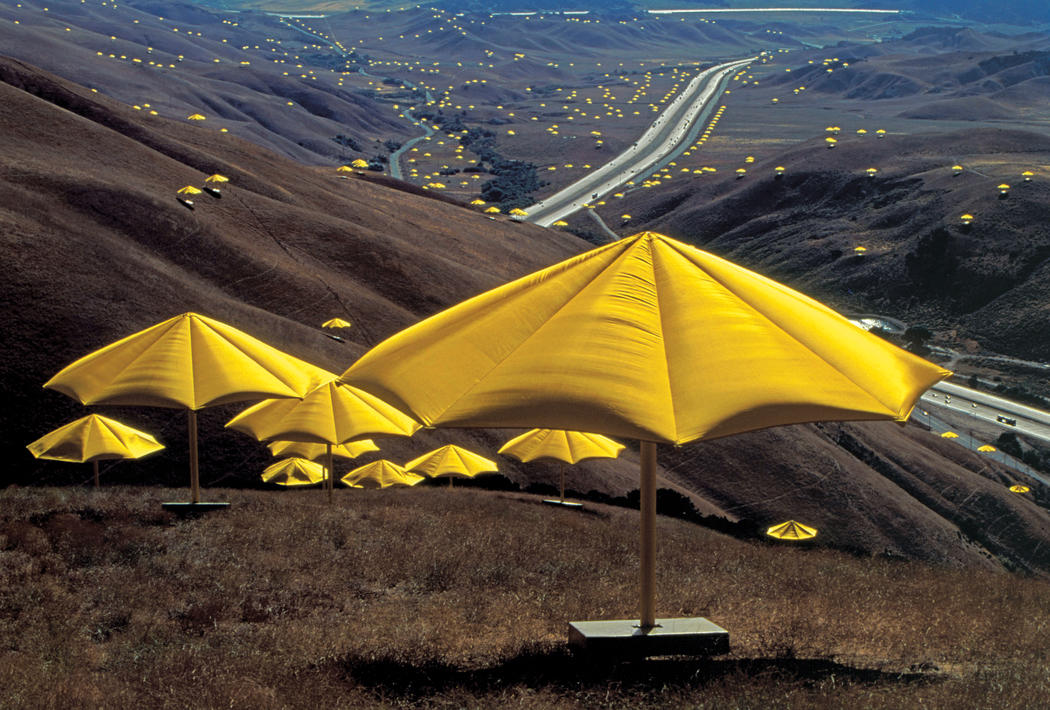 10. Wrapped Reichstag
In February of 1995, Jeanne-Claude and Christo were allowed to realize a long-term dream of theirs by getting permission to wrap one of Berlin's most famous historical buildings, the Reichstag. Just under 100,000 meters of fireproof polypropylene was used to cover the building, after which the building was encased in aluminum.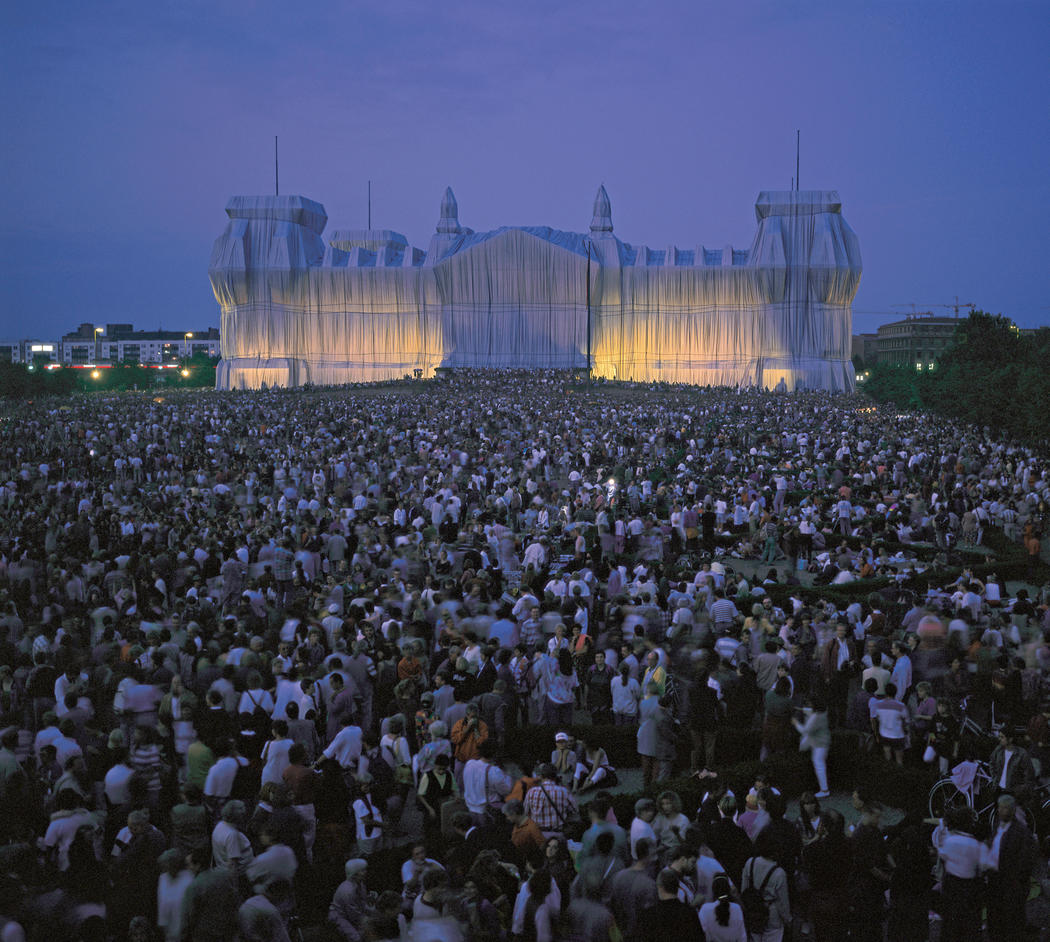 11. Oil Barrels
While the two artists tried their best to remain apolitical, it was political expression that brought them to the public's attention. In response to the building of the Berlin Wall, Jeanne-Claude and Christo blocked off Paris' Rue Visconti with a wall of oil drums. The work was illegal, and it was taken down by the police shortly after its installation. The message, however, was clear.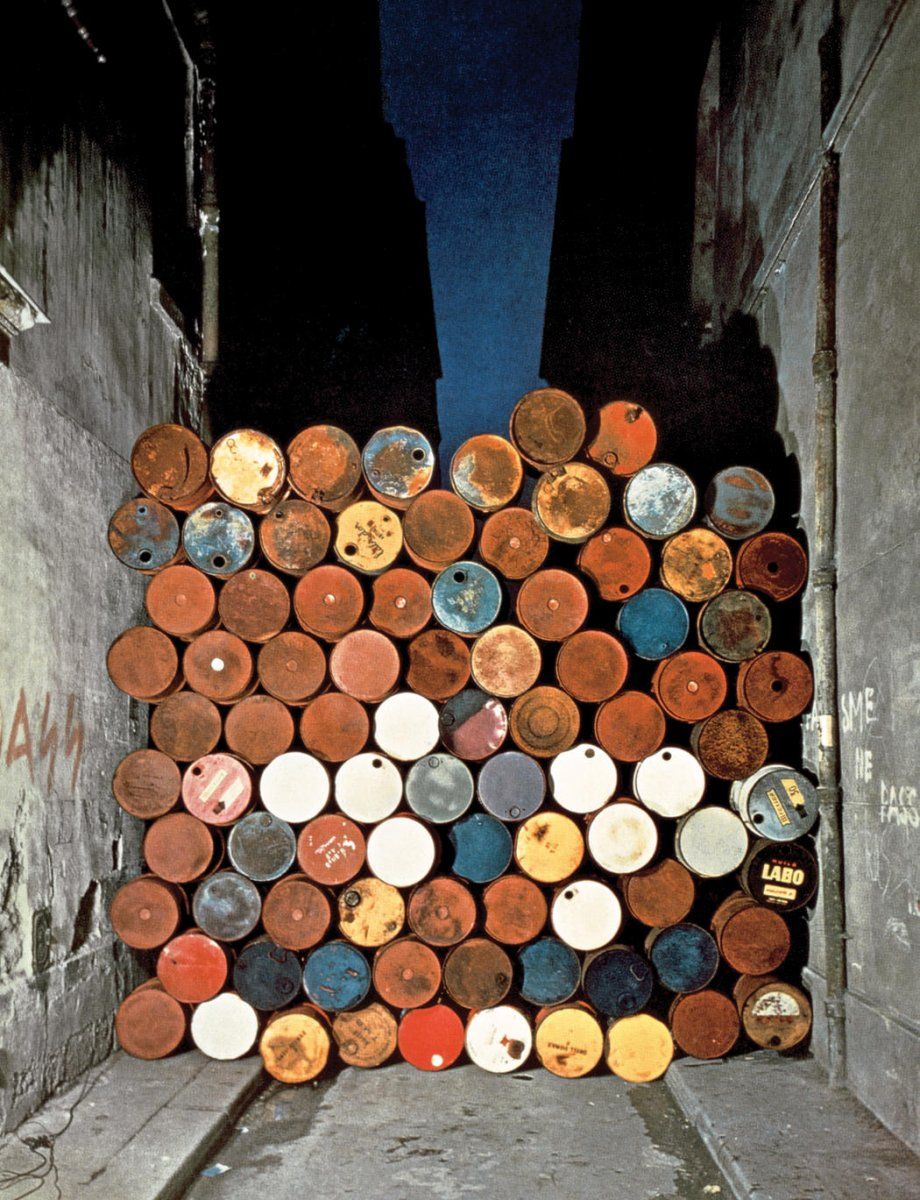 12. The Gates
In early 2005, Christo and Jeanne-Claude completed The Gates, an installation in New York City's famed Central Park. In the works since 1979, when they originally submitted their proposal, The Gates was finally approved by Mayor Michael Bloomberg. This was one of the couple's most personal projects and the one they claimed to be incredibly satisfied with.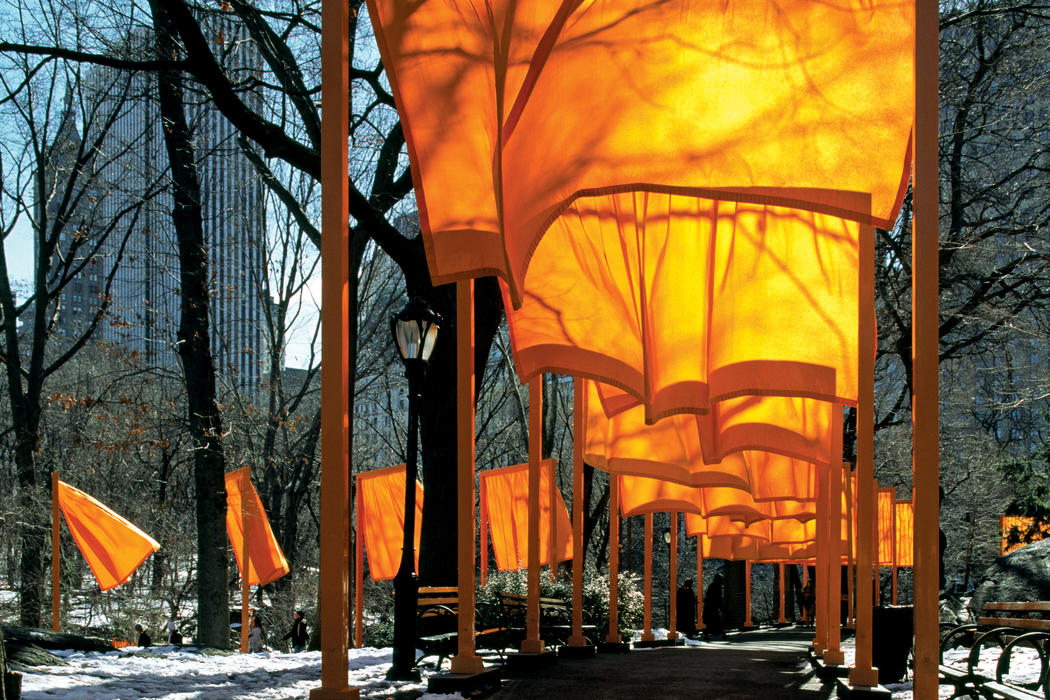 13. Big Air Package
The Gasometer Oberhausen is a German art space that was once a gas holder. Christo — working for the first time without his wife — envisioned the entire space as a work of art. Called the Big Air Package, the artwork was on display for more than six months in 2013. For a brief time, the sculpture was the largest self-supporting sculpture in the world.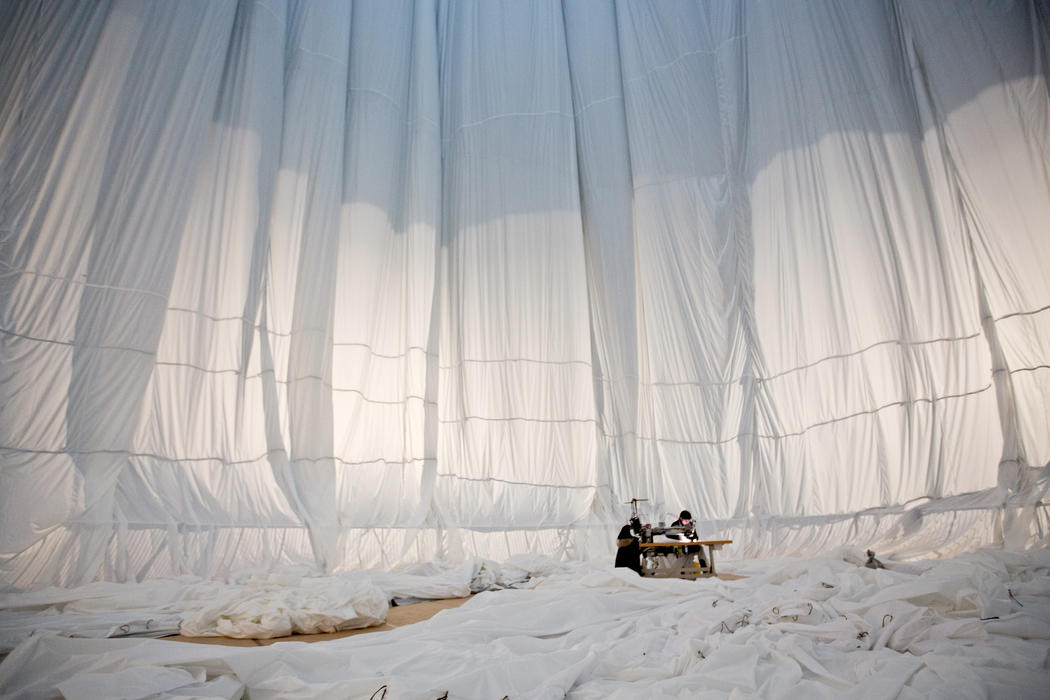 14. The Floating Piers
Christo's latest project was 2016's Floating Piers, in which the artist installed a series of floating walkways in Italy's Lake Iseo. For more than a month, visitors were able to walk just above the water of the placid lake.