If there's one reality show on television that does its level best to ignite a little genuine romance in their contestants (and their viewing audience), it's The Bachelor, the show which pairs one lucky gentleman with a slew of eager potential mates. Through a series of "get to know you" dates and challenges, the bachelor is tasked with trying to find the woman he's been waiting for his whole life. Of course, the best part of the series comes towards the end, when the star of the show takes his finalists to exotic locations to really explore the depths of their relationship. The show has become something of a rose-infused travelogue. Sometimes it works, sometimes it doesn't, but just like travel, the journey is the real draw. When planning your next romantic getaway, take a cue from The Bachelor and think about one of these exotic locations in which to set up your own "fantasy suite."
1. Roman Holiday for the Italian Prince, Season 9
The Rome edition of The Bachelor in the ninth season made excellent use of the Eternal City. Naturally, the season that featured Italian American cosmetic entrepreneur Prince Lorenzo Borghese was set in this romantic location. Home to some of the world's most enduring classical monuments, Rome was like another character in the show, but the stars found time to escape to the gorgeous Italian countryside before the credits rolled too.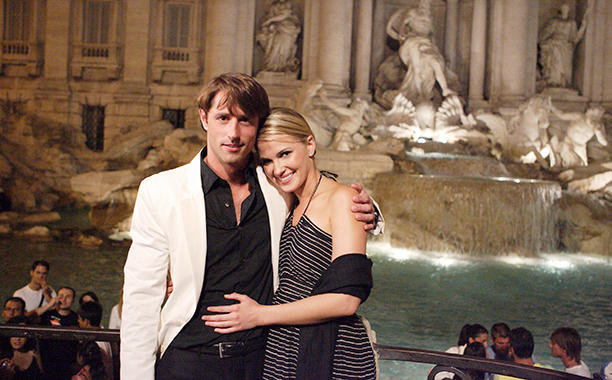 2. At Least the Swiss Landscape Was Romantic, Season 16
In season sixteen, the cast and crew went to scenic Switzerland to help spark some love. Though the country has a reputation for being one big, cold, and snowy mountain, that's not the case at all, as Switzerland is home to some truly breath-taking lakes nestled in the rugged terrain. For a cozy romantic getaway, Switzerland's Interlaken and Zermatt can't be beat. Granted, it didn't work long term for Ben Flajnik and Courtney Robertson, but it might work for you.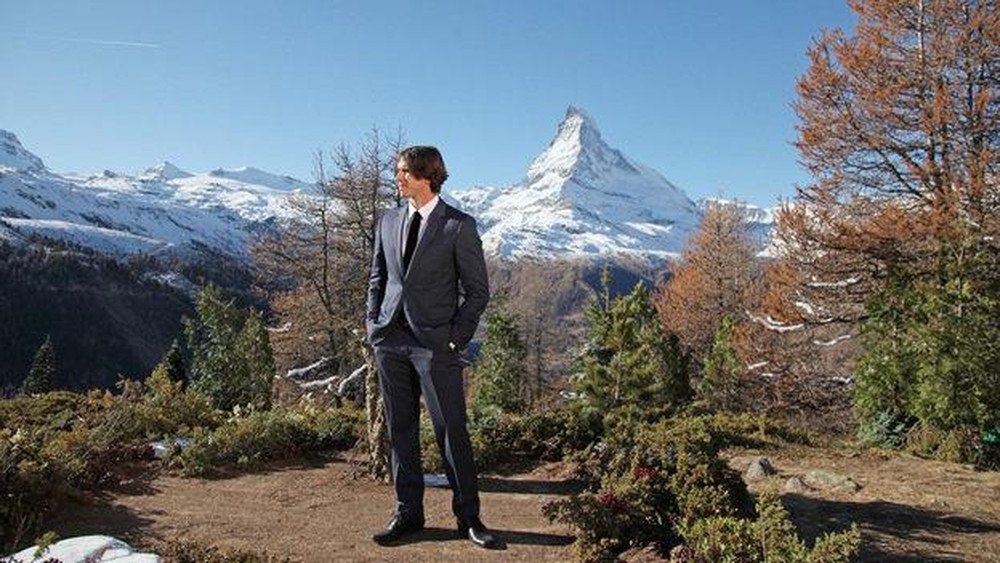 3. Can't Go Wrong with Aruba, Season 7
In season seven, The Bachelor went with a little stunt casting and chose as their bachelor B-rated star Jerry O'Connell's brother, Charlie. When the time came for Charlie to whittle his finalists down to one woman, he went to a no-brainer tropical location: Aruba. If you're hunting for a Caribbean paradise destination that'll keep you and your partner basking in the sun in a bathing suit, this island is a good bet.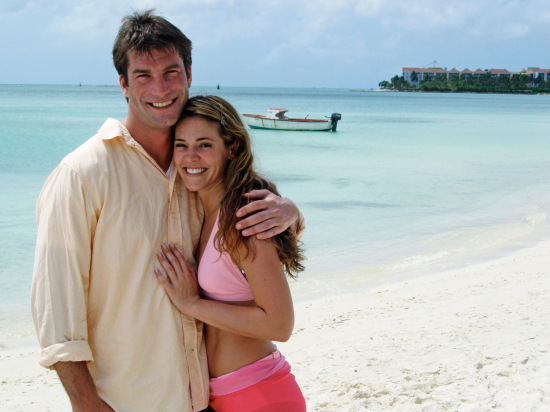 4. Sparks Ignited in Thailand, Season 17
Bachelor Sean Lowe took his shortlist of suitors to Thailand, a country that mixes some incredible scenery with an inimitable culture. In Thailand, you might spend your days lounging on a beach and enjoying the calm waters, while in the evenings you can head inland and hit some nightclubs or take in some world-class cuisine. They visited exotic locations in Si Kao, Krabi and Chiang Rai on the show.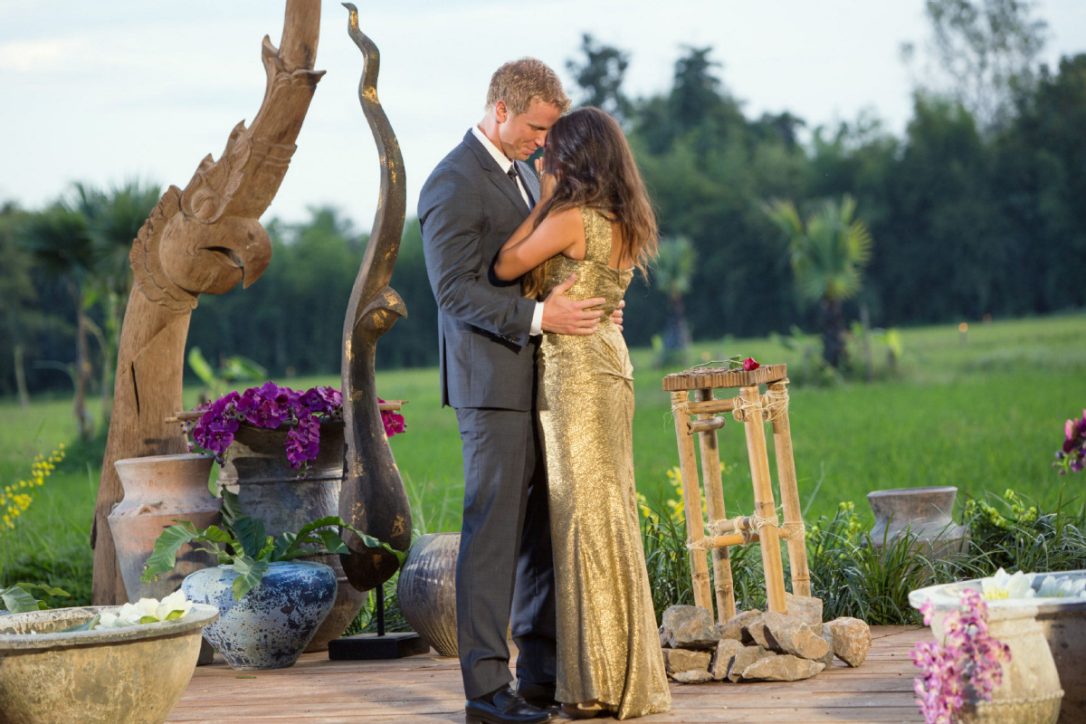 5. The British Bachelor Went to Barbados, Season 12
British bachelor Matt Grant got to whisk his potential fiances Amanda, Chelsea and Shayne off to Barbados. Barbados is home to a thriving tourism industry that's able to accommodate travelers on any kind of budget. Matt and his entourage enjoyed jet skiing, zip-lining and swimming with turtles, not to mention soaking in some stunning scenery on the island's many idyllic beaches.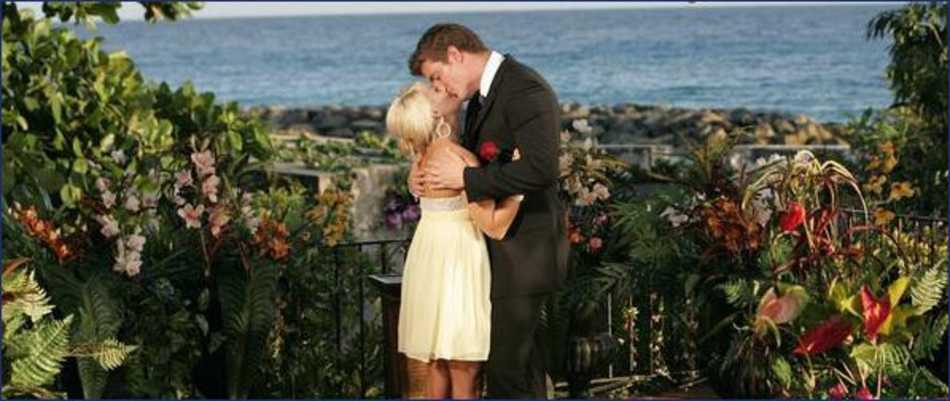 6. Be Like Ben in Belize, Season 16
Just before they traveled to the bachelor's hometown to meet the parents, bachelor Ben Flajnick took his finalists to Belize. He may not have been the most popular Bachelor, but he did get to visit some incredible destinations, including Caye Caulker, Ambergris Caye and the Altun Ha Maya Ruins deep in the rainforest. Belize is home to some incredibly wildlife, and the water is crystal clear, especially around the Blue Hole. It's pretty close to paradise.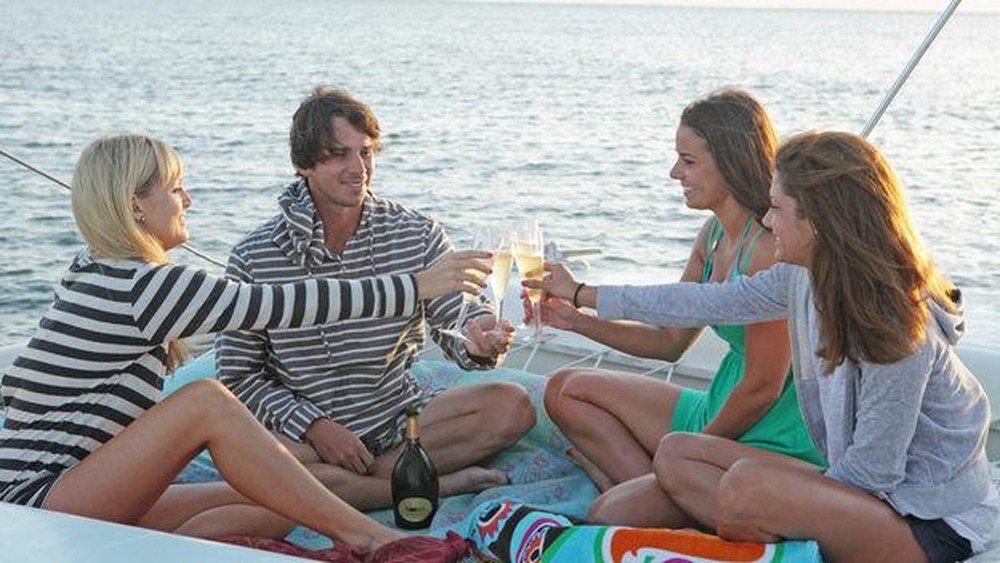 7. Whisk Away to Kauai, Hawaii, Season 10
Looking for a good beach getaway with your paramour? Kauai, Hawaii is always a good bet. That's where "Officer and a Gentleman" Andy Baldwin spent some time with his potential mates. While you might get hit with a short rain shower (you almost definitely will, in fact), the island location has more than enough to keep both the active — there's scuba diving, kayaking, hiking, and more — and the inactive — hammocks as far as the eye can see! — more than satisfied. The show spent a lot of time in the Princeville Resort area, if you want to follow suit.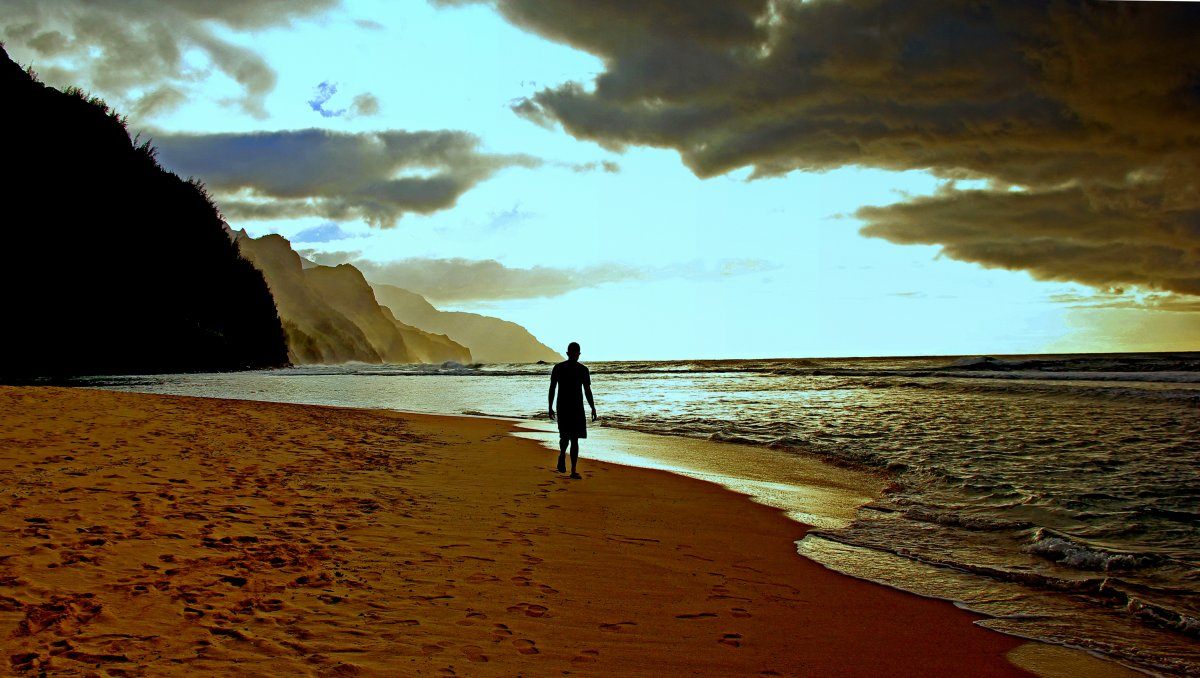 8. Don't Forget Exotic Bali, Season 18
In season nineteen, the entire cadre of finalists trekked out to Indonesia. The idyllic island of Bali, to be specific. If you're the kind of traveler who likes to mix your beach time with exploring artistic villages and spelunking through historical temples and ruins, then Bali has some simply stunning places for you to visit. Chis Soules and his lady friends stayed at the luxurious Mulia and Mulia Villas on the island, which would make for an inspiring fantasy suite of your own.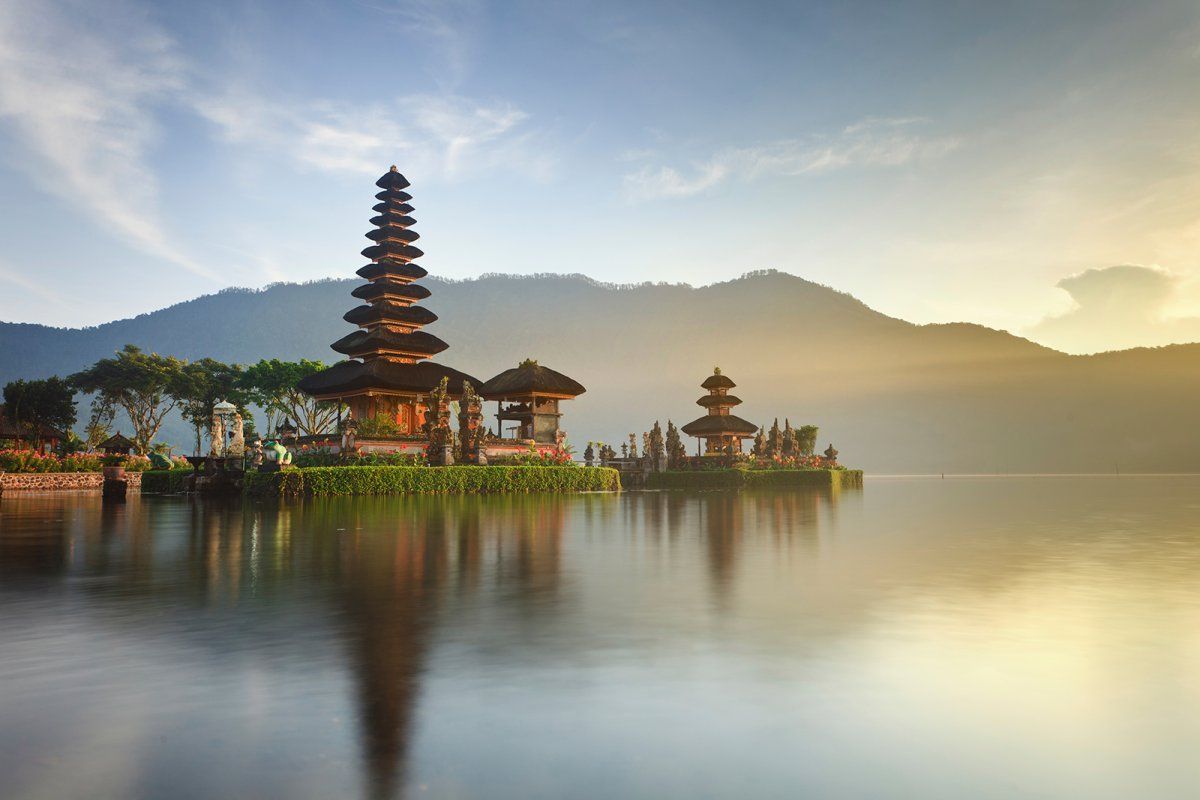 9. Romantic Adventures in New Zealand, Season 18
In one of The Bachelor's few non-beachy destinations, the final three and their bachelor went to New Zealand. Okay, there is technically beautiful beaches there … however, the country is truly unique for its sprawling panoramic vistas, adrenaline-pumping thrills and it's verdant mountains that are perfect for the active traveler who loves adventure on a vacation. Don't let the fact that controversial Juan Pablo Galavis was The Bachelor during this scenic escapade turn you off.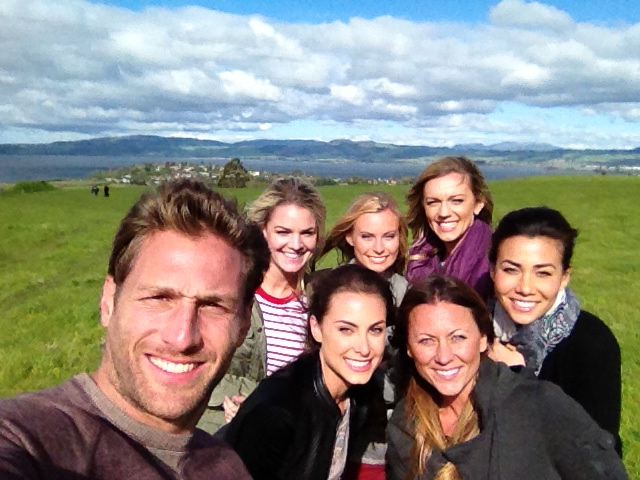 10. Hearts Beat in Vietnam, Season 18
Say what you will about Juan Pablo, but his season certainly visited some amazing locations. The cast of romantic hopefuls got to explore the exotic wonders of Vietnam. The country has more than established itself as a welcoming tourist destination for travelers who like to keep their vacations adventurous, educational, relaxing, or — most important of all — filled with exquisite local cuisine.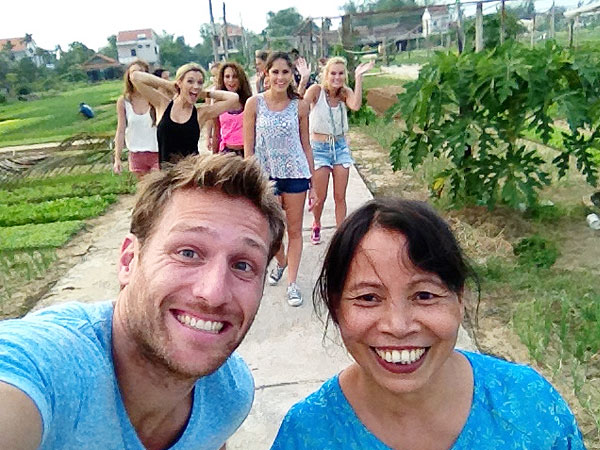 11. Go for Classic Romance in the French Riviera, Season 8
In season eight, the group spent the season's final episodes on the French Riviera. Yes, there was a yacht involved, so it was a pretty spectacular way to explore the Mediterranean. Maybe you can't afford the extravagances bestowed upon Dr. Travis Stork and his wannabe wives, but you can't go wrong in this part of the world if you're looking to inspire a little romance.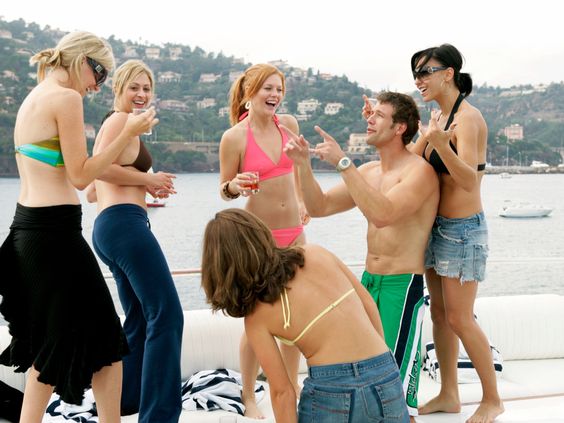 12. Seductive Saint Lucia, Season 14
Saint Lucia has a reputation for being the most stunning Caribbean island. Gazing upon those twin Piton mountains just puts you in the mood for love. St. Lucia is volcanic, which makes for lush, green foliage and undulating mountains. The underwater snorkeling scene is hard to beat. Jake Pavelka got to enjoy the Balenbouche Estate, go fishing at Gros Islet and indulge at the Cap Maison fantasy suite. He ultimately proposed to Vienna at the beautiful Jade Mountain Resort. Juan Pablo visited the island in his season, too.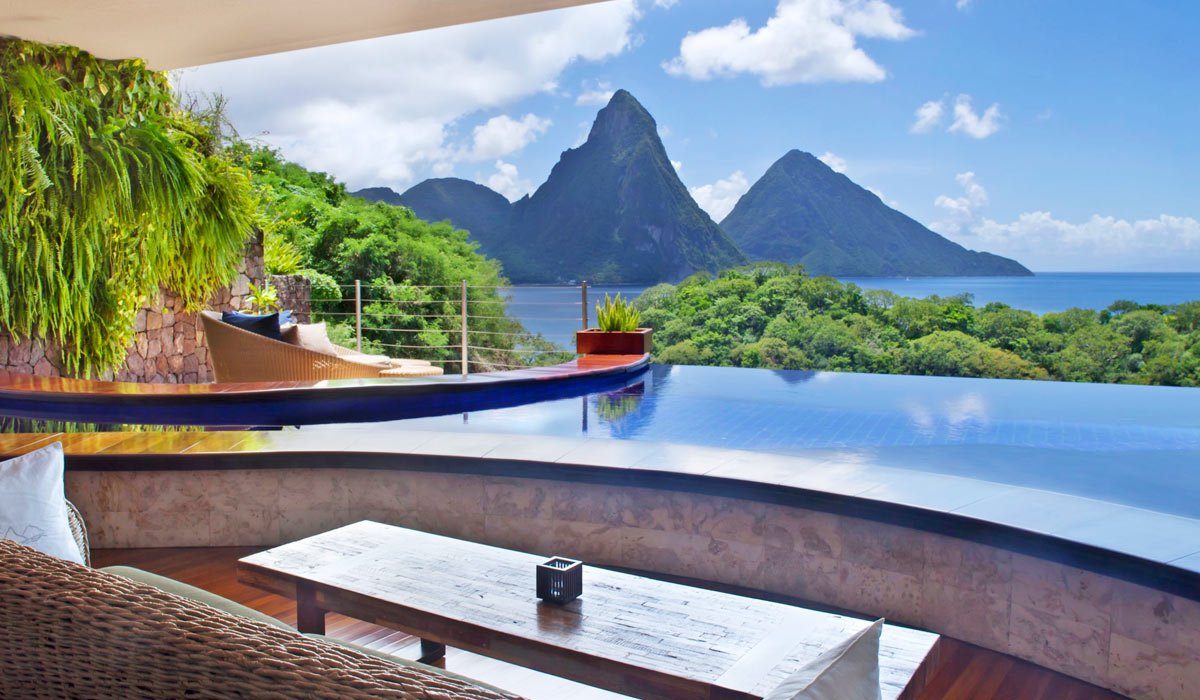 13. Ahhh, Alluring Anguilla, Season 15
Bad boy bachelor Brad Womack took his six remaining suitors to the off-the-beaten-path Caribbean island of Anguilla. While the TV crew following the young lovers around the gorgeous location made it seem kind of plugged in, Anguilla is actually the perfect place for people trying to drop off the grid. Some of the island's most beautiful hotels are only reachable by boat, for example. They visited such scenic spots as Rendezvous Bay and Blowing Point Harbour.