Packing is a skill and an art for today's airborne travelers. Airlines are getting stricter in terms of what you can bring and how much you can tote, and you can't count on a porter or cart to help you carry the load. You have to think carefully about what you need to bring vs. what you want to bring. Remember the mantra: keep it lean and light and you won't have to lug. Pack smart and you might get away with just a carry-on case and personal item, thereby avoiding baggage charges, hold-ups at the carousel or missing luggage hassles. Here are 20 packing tips to stuff smart and help you lighten up for today's not-so-friendly skies.
1. Know Your Limits
Airlines seem to be updating their baggage rules on the fly. What you got away with six months ago might not be permitted today, so read the small print and check your carrier's latest regulations. Many major airlines have scrapped the free checked bag allotment altogether and most others are charging for second bags we used to take for granted. Weight maximums, suitcase dimensions and carry-on policies are ever changing and are being strictly enforced. Do not exceed the limits or you will pay dearly.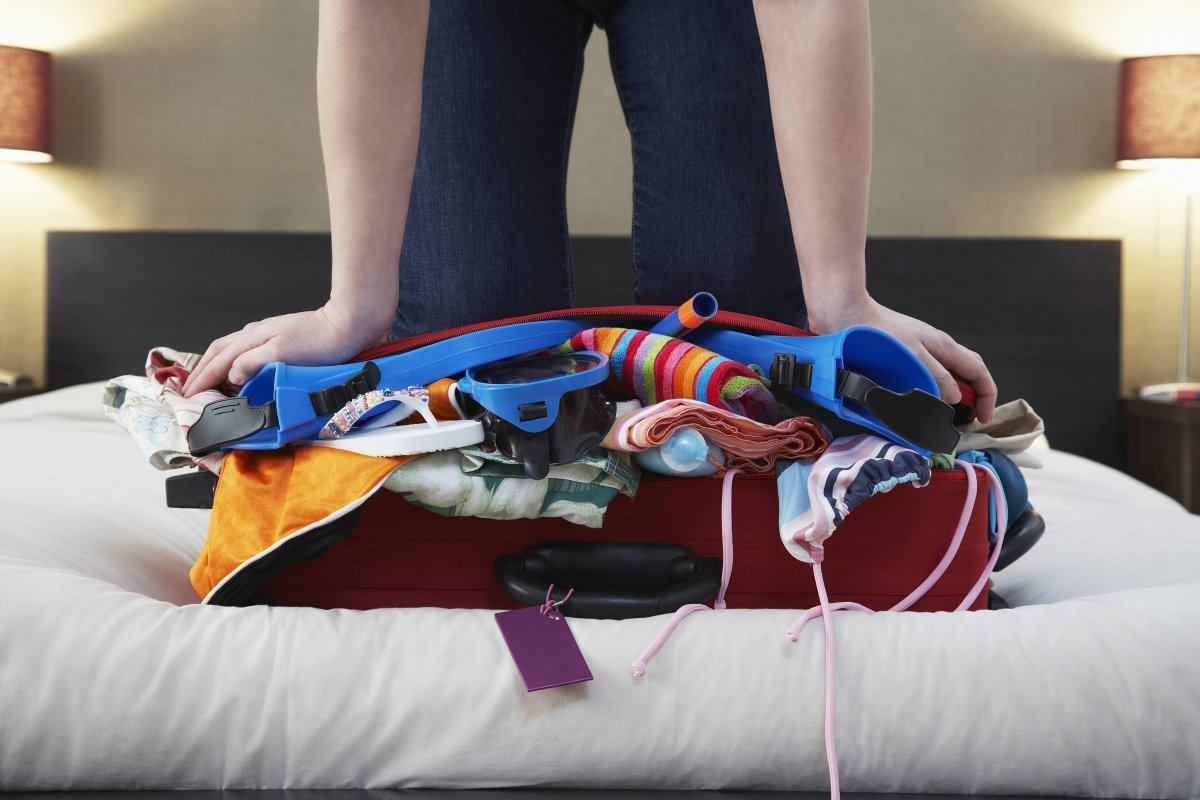 2. Pick your Pack Wisely
Don't waste your precious ounces on luggage that's heavy even when empty. Choose an extra-light suitcase that best suits your needs and travel style. Each type has their pros and cons depending on where you're going, what you're bringing and how you're getting around. A lightweight hard shell roller bag is easy to maneuver and protective against rain, but can be awkward on stairs or rough terrain. A soft duffel, especially one with wheels, is great for stuffing all sorts of clothing and gear but not so good for fragile items and may get soaked in a deluge. Garment bags with hangers are a good option if you're carting suits or dresses, but can be cumbersome to carry. A backpack is best for free spirits who'd rather not drag their belongings around, but you need the strength to haul it on your shoulders. Make a quality luggage purchase made with durable materials, sturdy handles, adjustable straps and smooth zippers and it will serve you well through years of travel.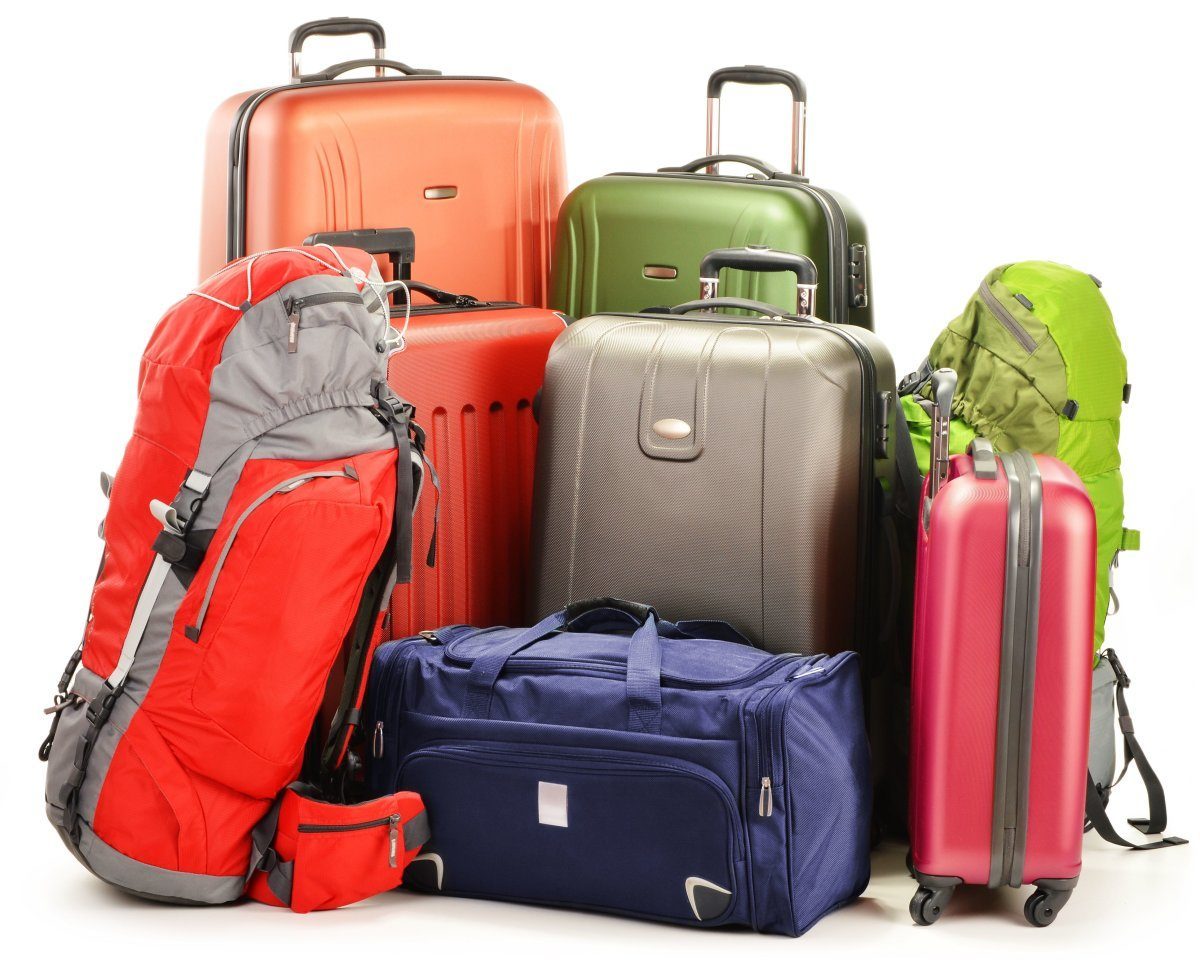 3. Don't Go Black
They say 70% of travelers have a boring black suitcase, which makes it hard to differentiate them coming off the carousel or lined up in a hotel lobby. If you're in the market for a new bag, express yourself with a stand-out color or pattern. Nothing too flashy or designer brand name that implies you have valuables inside, but go for something that pops. At the very least, adorn your bag with bright ribbon, duct tape, stickers or distinctive tag so nobody mistakes yours for their own.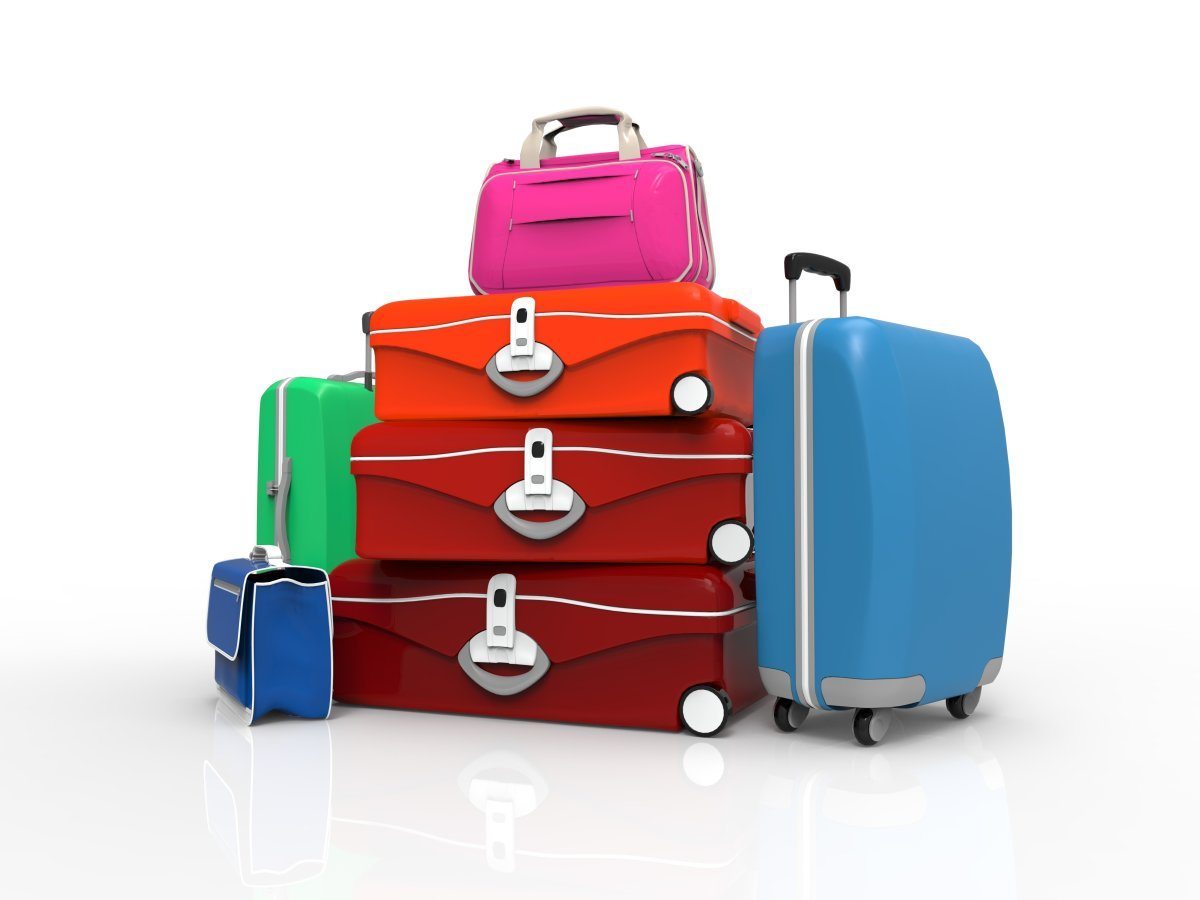 4. Weigh In Both Directions
A hand-held digital scale is a vital tool for today's traveler. Even if you're under the limit on the way there, a few purchases and mindless extras always seem to accumulate on a trip. A handy travel scale gives you peace of mind that you're still within the limits, or a heads-up that you need to rejig what you put in your carry-on or choose to wear on the plane if you're close to the max. Better to know this ahead of time than to be one of those poor schleps on the airport floor frantically repacking or coughing up fees for excess baggage.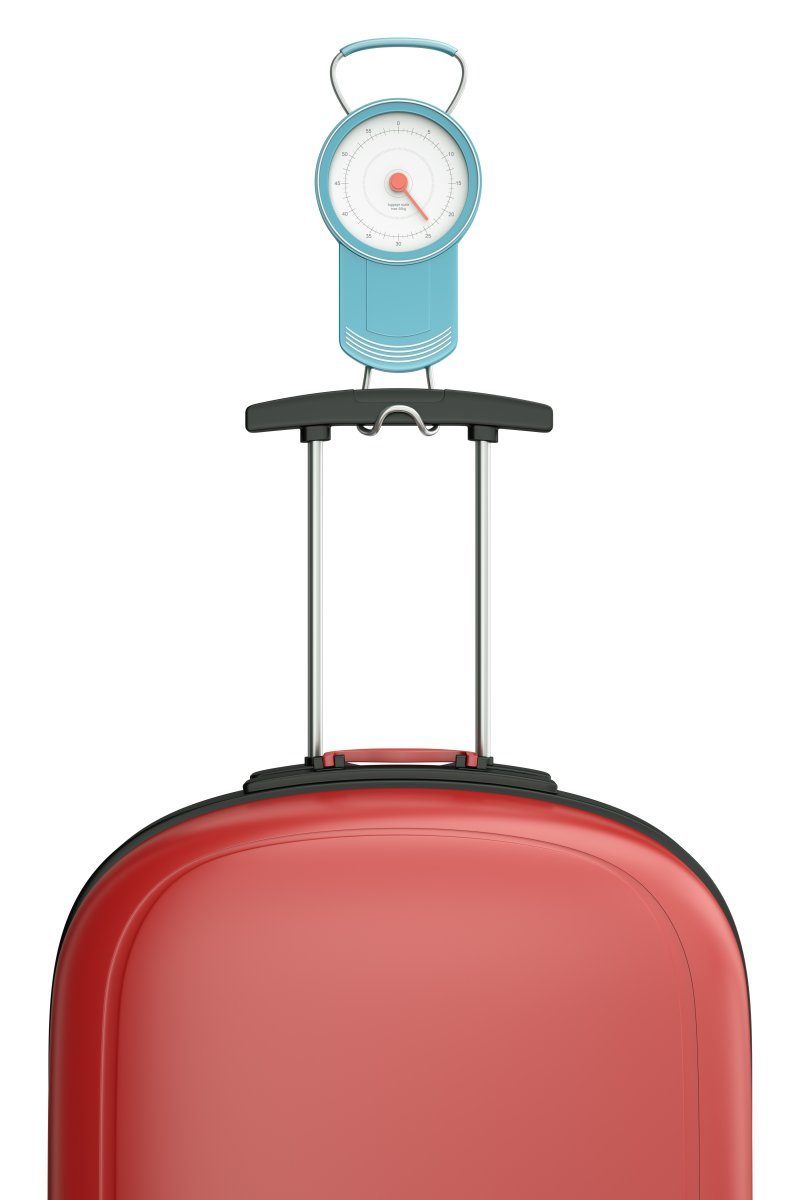 5. Make a Plan
Give some forethought to the kind of trip you are taking. How many days will you be away? What kind of weather might you experience? What kind of activities will you be doing? Can you be casual or do you need some dressier outfits? Are there local customs to be considered (eg: modest dress in the Middle East, a shawl for covering shoulders/head in European churches)? Make a day-by-day plan if you're going for a week or less, and a general overview to be prepared for various contingencies on longer trips.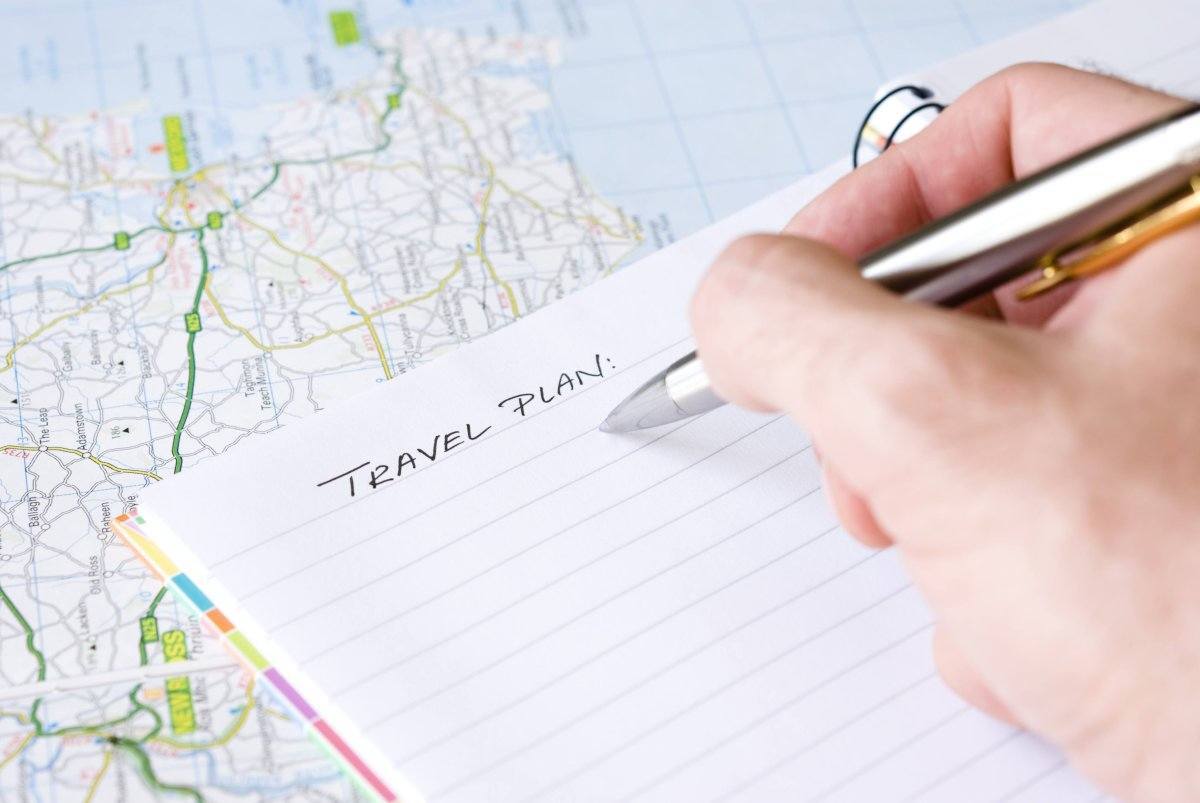 6. Plan Your Plane Outfit
Wear your heaviest yet still comfortable outfit on the plane – perhaps jeans, loafers, a T-shirt, a layering sweater and a jacket. This will free up some room and weight in your luggage. You can always remove a layer or two on the plane, but it's best to have warmer options on board as cabins are notoriously chilly. Remember, you may need to take off your belt and shoes to get through security, so keep that in mind as you choose your travel wardrobe.
7. Take Less Than You Think
This is one of the hardest packing tips for people to obey. Gather all the clothing, shoes, accessories and gear you think you might need, then edit, edit, edit. Most people don't wear or use all that they bring so be ruthless in this planning stage. You're on the road or on vacation, you don't need to have endless fashionable ensembles or seldom used gadgets at your disposal. You can always do a load of laundry, hand wash in the bathroom sink or go shopping if you are caught in a pinch, but chances are you'll get by with the bare bone basics.
8. Pare Down to Wardrobe Essentials
Generally, a good guideline for a week or less getaway is one shirt per day, one layering jacket and/or sweater and one bottom (pants, shorts or skirts) for every two or three days. Try to limit it to two or three shoes – one you wear, one you pack and one dressier pair if necessary. Mom was right, socks and undies should be fresh every day so bring or launder accordingly. Women can accessorize with a scarf, belt or jewelry to vary up the fashion options. A lightweight foldaway rain jacket is handier than packing a bulky umbrella. Of course, pack a swim suit or two if you're heading to sunny climes or winter woolies if you're heading to chillier zones, and gym clothes if you really think you're going to workout (although how many times have you packed your workout gear but never used it?).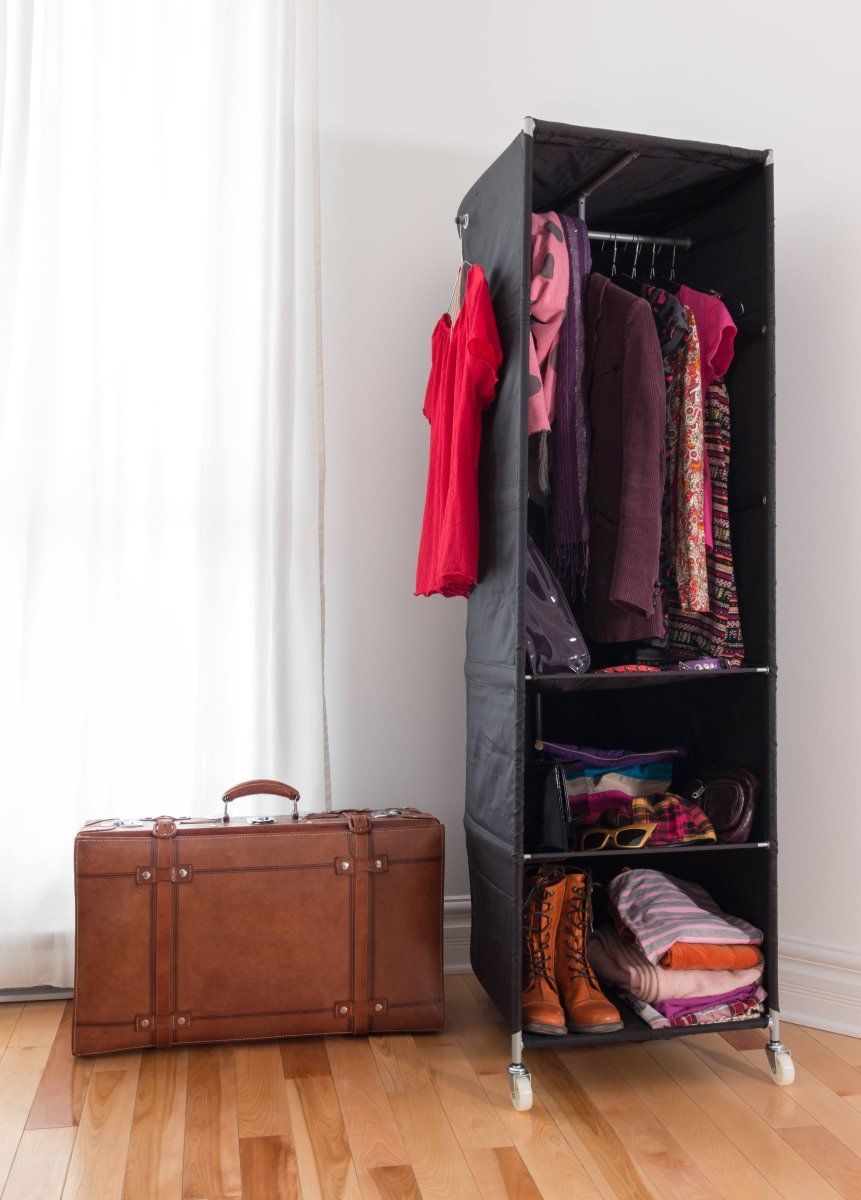 9. Color Coordinate and Layer
Stick to items in the same color-coordinating family and make sure everything is mix-and-match. Bottoms can be worn more than once and they should go with every top you bring. For example, black pants or jeans are versatile multiwear basics that can be dressed up or dressed down. Stick to lightweight, wrinkle resistant, easy-to-wash separates. Think in layers, so you can use a fresh tee under a reusable shirt, sweater or jacket. The layered approach will help you adjust to variable weather or air conditioning scenarios throughout your trip.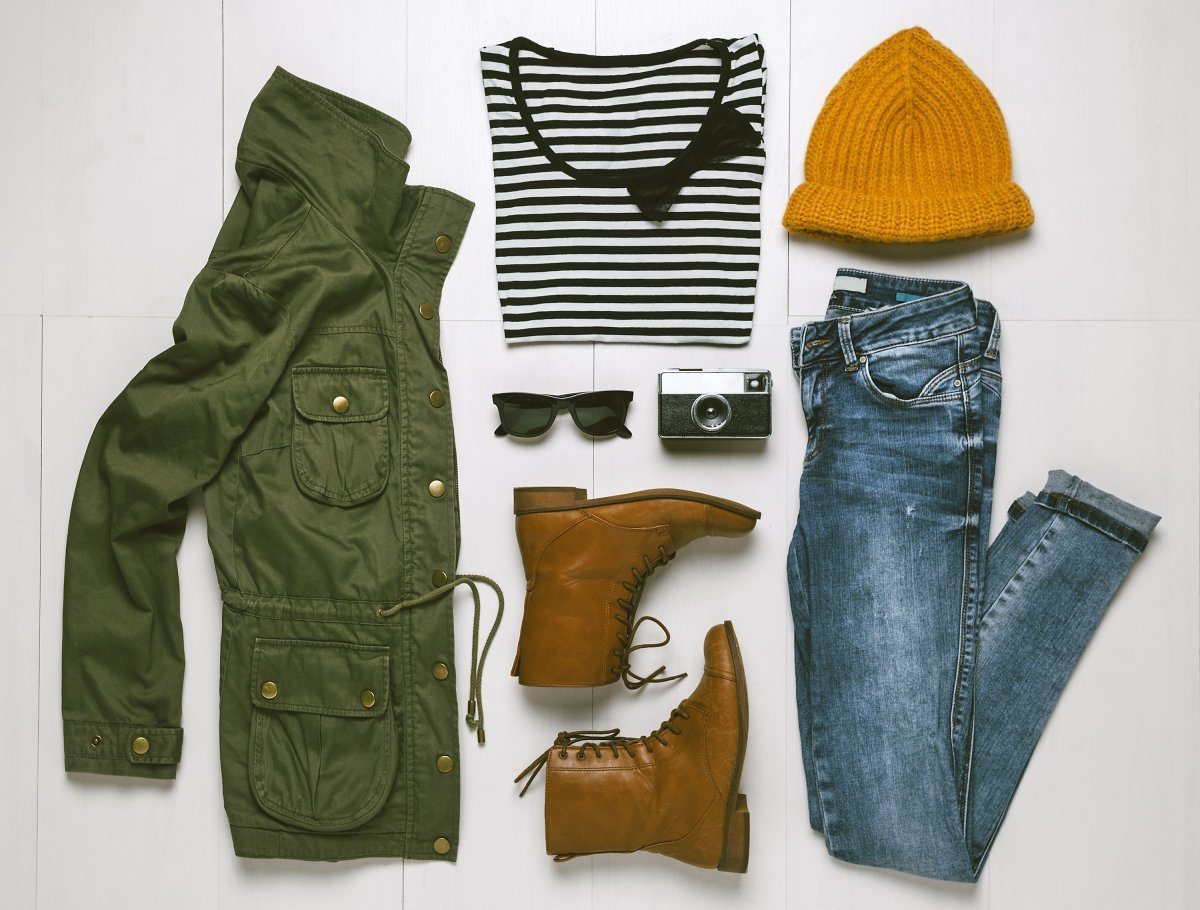 10. Embrace Multitasking Items
Pick a product that's a moisturizer, sunscreen and foundation all-in-one. Pack a scarf that can accessorize but also keep you warm in a pinch. Bring a sarong that can work as both a skirt and a beach cover-up. Buy travel pants that can zip off into shorts, a reversible top and/or a dress that can also work as a skirt. Anything that has more than one use is an efficient bonus choice that frees up space and helps keep you under the baggage weight limit.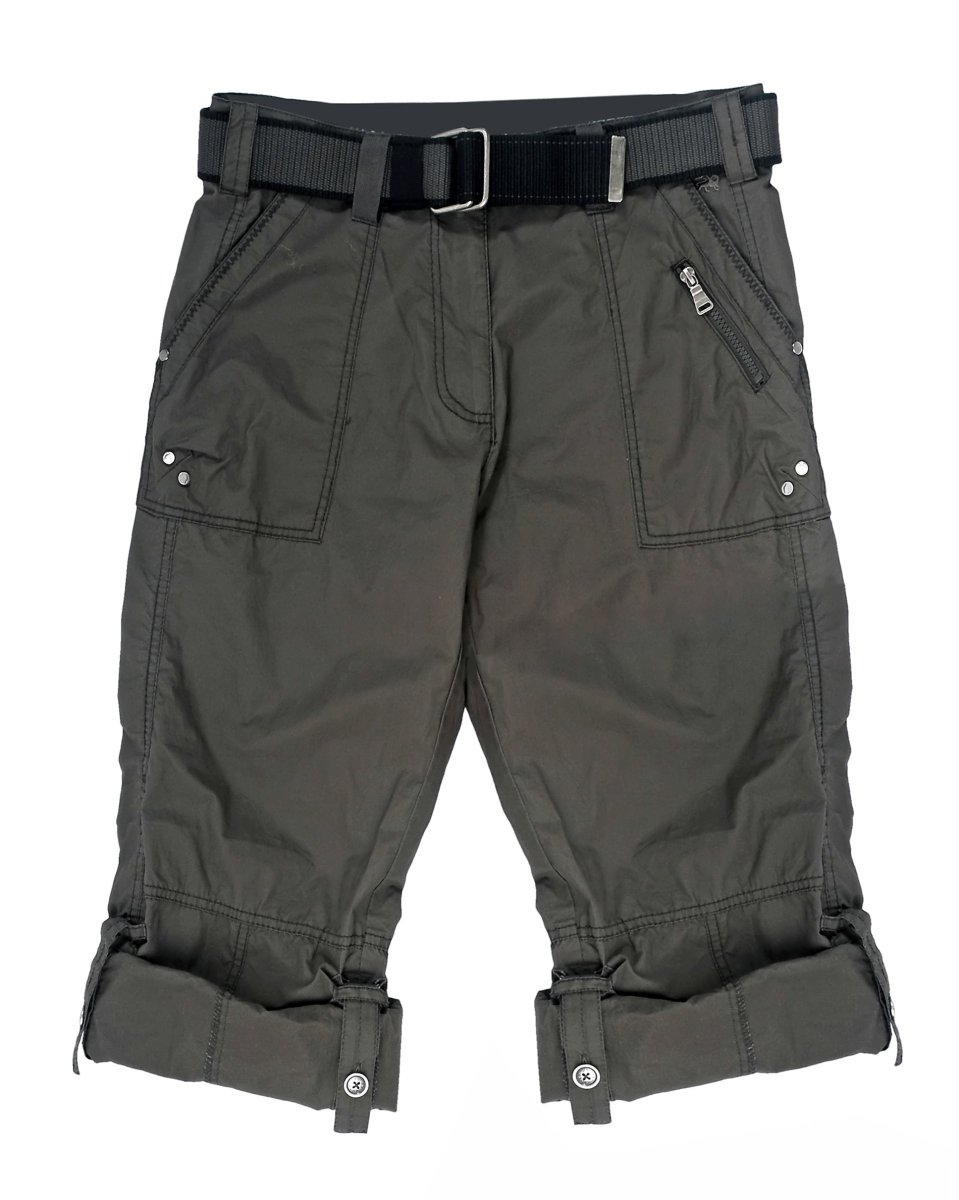 11. Roll 'Em
Soft garments should be rolled up tightly rather than folded, which tends to leave crease lines. Bulkier items can be folded together in an interlocking manner. The more fabric at the fold point the less crisp the crease. Plastic dry cleaner bags can also be used to help fend off wrinkles. Stack the folded items and pack the rolled items around them. Keep shoes and heavier items at the at the bottom of your bag and belts rolled up in the corner, but be aware that baggage handlers might flip things around.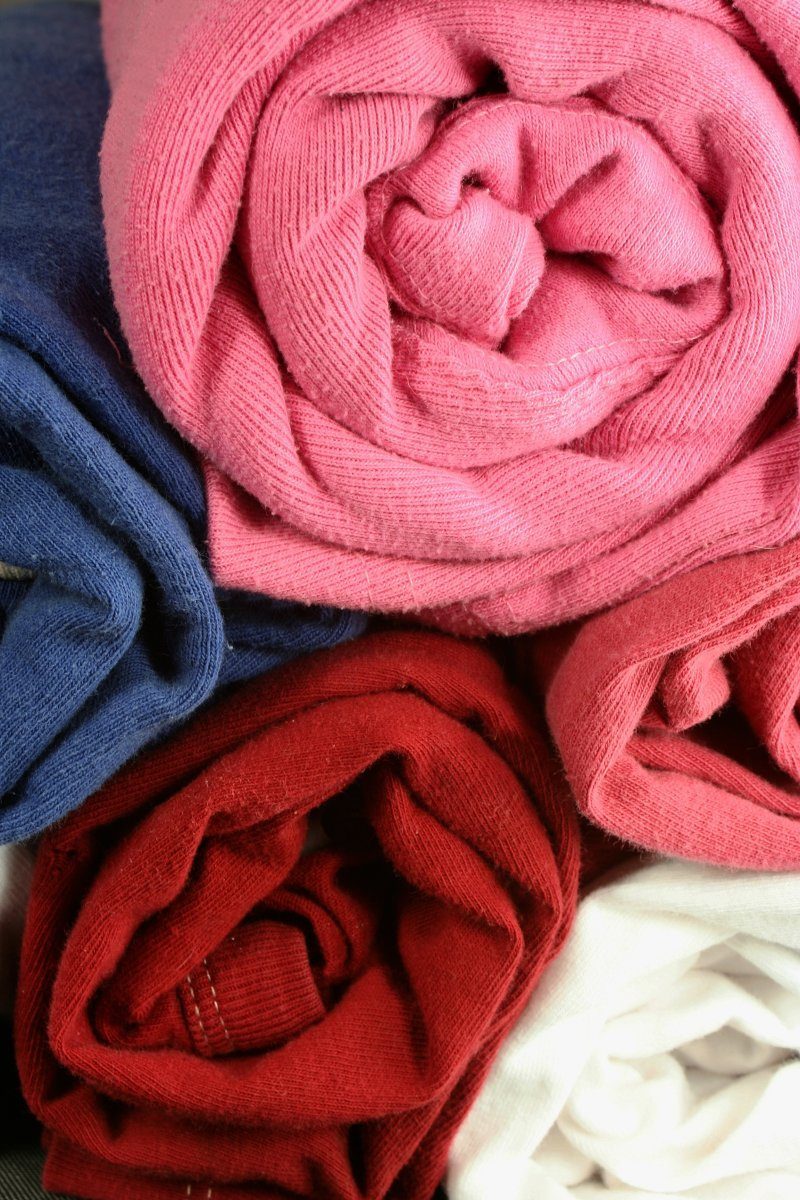 12. Stuff 'Em
Water-resistant packing cubes, stuff sacks and compressor bags help keep items organized, rain protected and make unpacking at your destination a breeze. One handy bag for socks, sleepwear and underwear, another for tops and bottoms, and some smaller one for shoes and accessories keeps everything corralled and orderly. Throw in a dryer sheet to keep things smelling fresh. Throughout your trip, shove dirty laundry in a compressor bag that reduces volume by up to 80% for the return journey. You'll still have to watch the weight, but you may make room for some last minute purchases. Rather than one big jumble of toiletries, parse them into smaller ziptop bags – dental care, skin care, cosmetics, first aid etc. – to help decrease clutter in your kit and to prevent an accidental leak from smearing your whole case.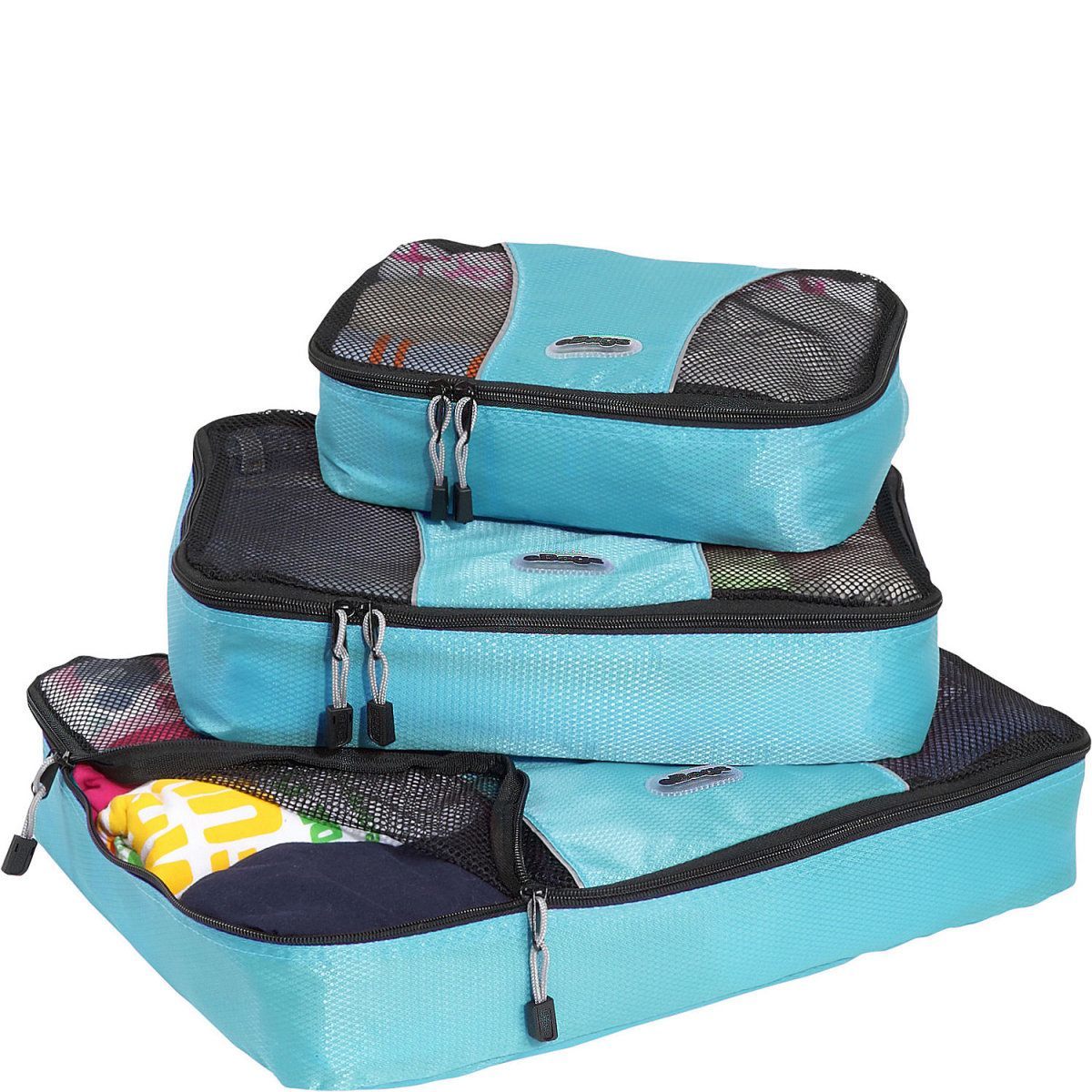 13. Put Your Priorities on Top
Think about what you'll need when you first arrive at your destination and have it at the top of your case or in a side zippered compartment. Arriving at night? Have your pajamas and toothbrush easily accessible for a quick grab. Heading to the beach right after landing? Have your swimsuit and cover-up at the ready. It'll save time and aggravation of having to dig through your bag right off the bat.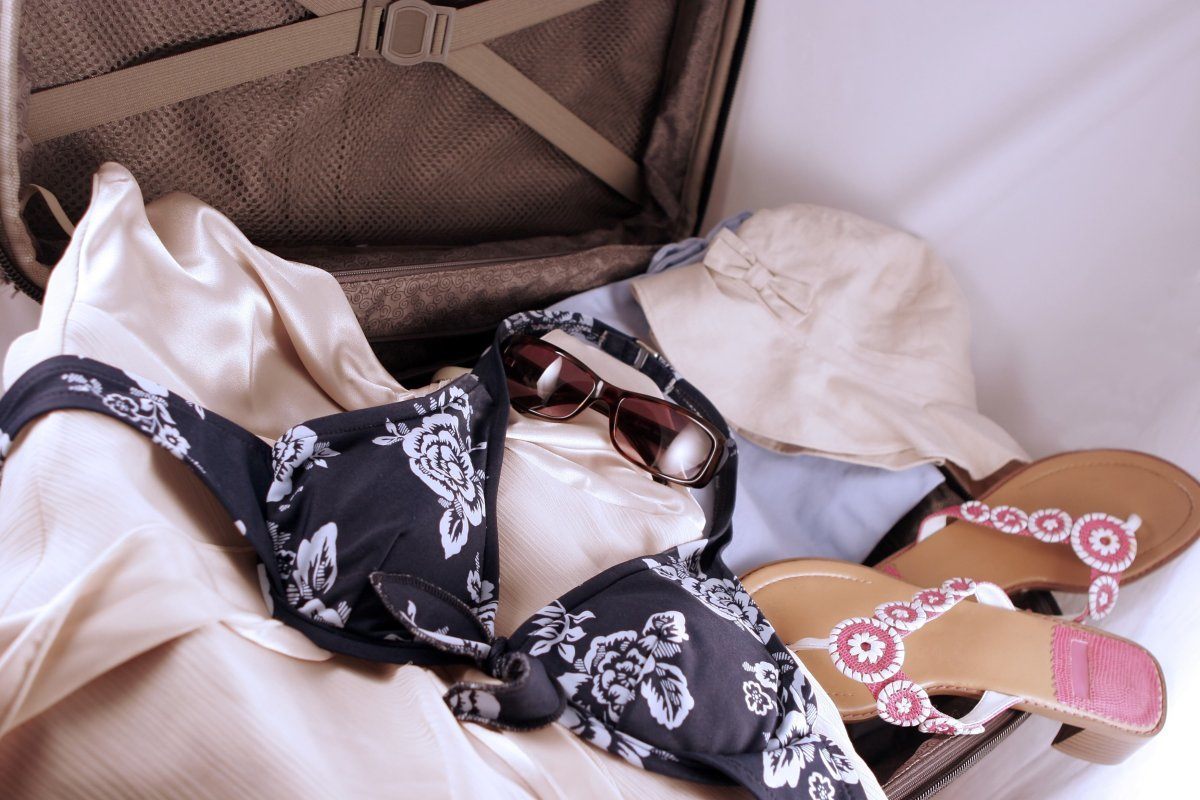 14. Keep Vital Items in Your Carry-on
Don't pack any valuables or essential necessities in your checked luggage. Over 40 million suitcases go missing each year, so don't push your luck that yours won't be one of them. Granted, 85% of these misplaced bags are located within a day or two, but there are some things you don't want to be without for even a short time like that. Glasses, medications, tech devices and cameras are some of the items you should always keep with you. It should go without saying, but don't pack away your passport, itinerary or tickets either. You'd be surprised how many people have to dig through their luggage at the airport check-in counter because of this snafu.
It's not a bad idea to have a change of clothing in your carry-on just in case your case is delayed or goes missing – unless, of course, you're happy to go on a shopping spree as soon as you arrive!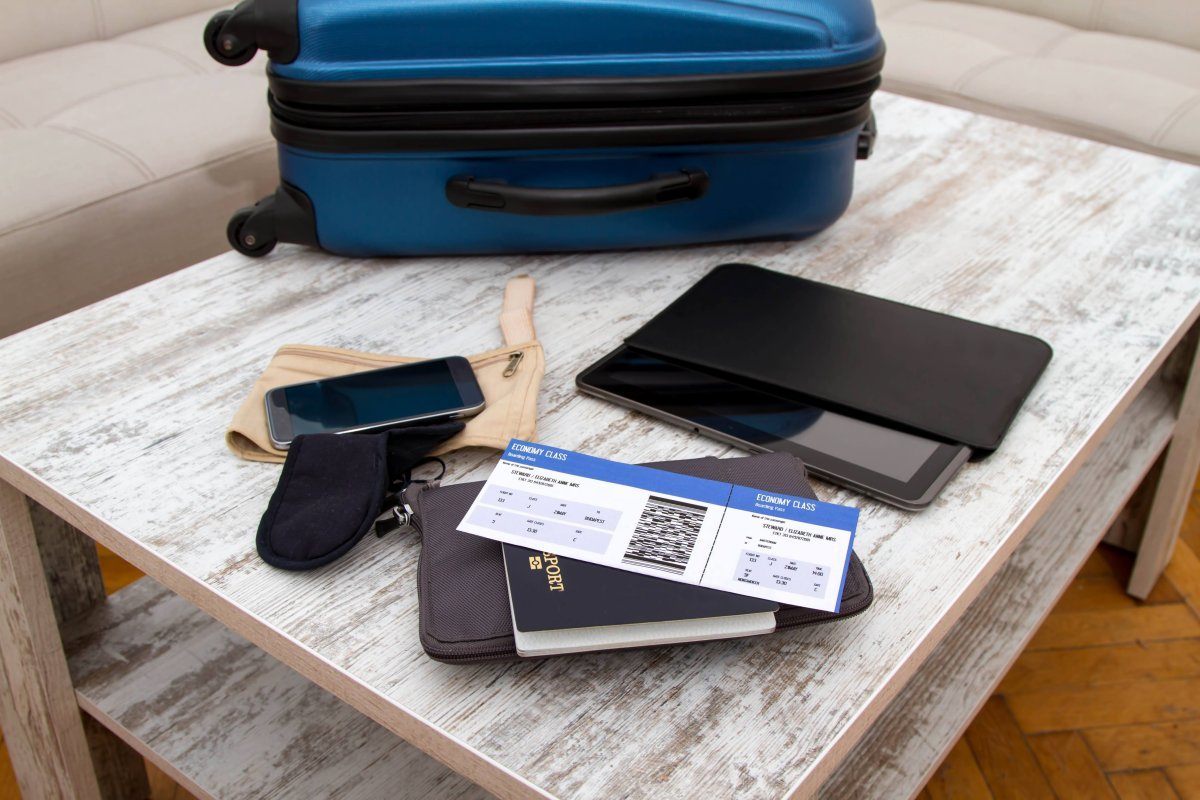 15. Label Inside and Out
You'll want your name, phone number, cell phone and email address clearly labelled on your bags. Skip the home address as cunning thieves sometimes use that information to scout out people who are going to be away from home. External dangling luggage tags can be accidentally snapped off in transit, so have a back up card inside your case to further identify you. Make sure you rip off any old airline tags from previous trips so as not to confuse the baggage handlers.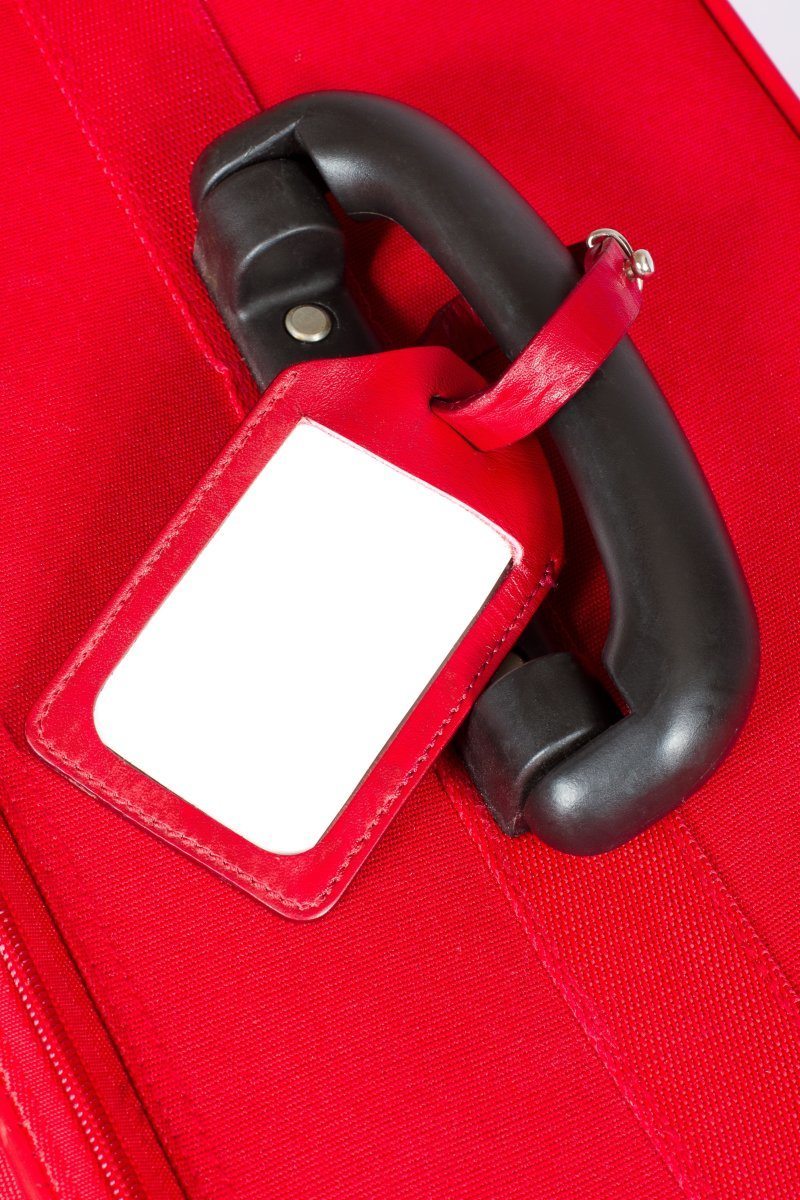 16. Lock It
It's a good idea to lock your suitcases, but only with a TSA approved lock. If agents randomly select your bag for inspection and they can't get in, they may break your lock. Plastic zip ties from a hardware store are another option.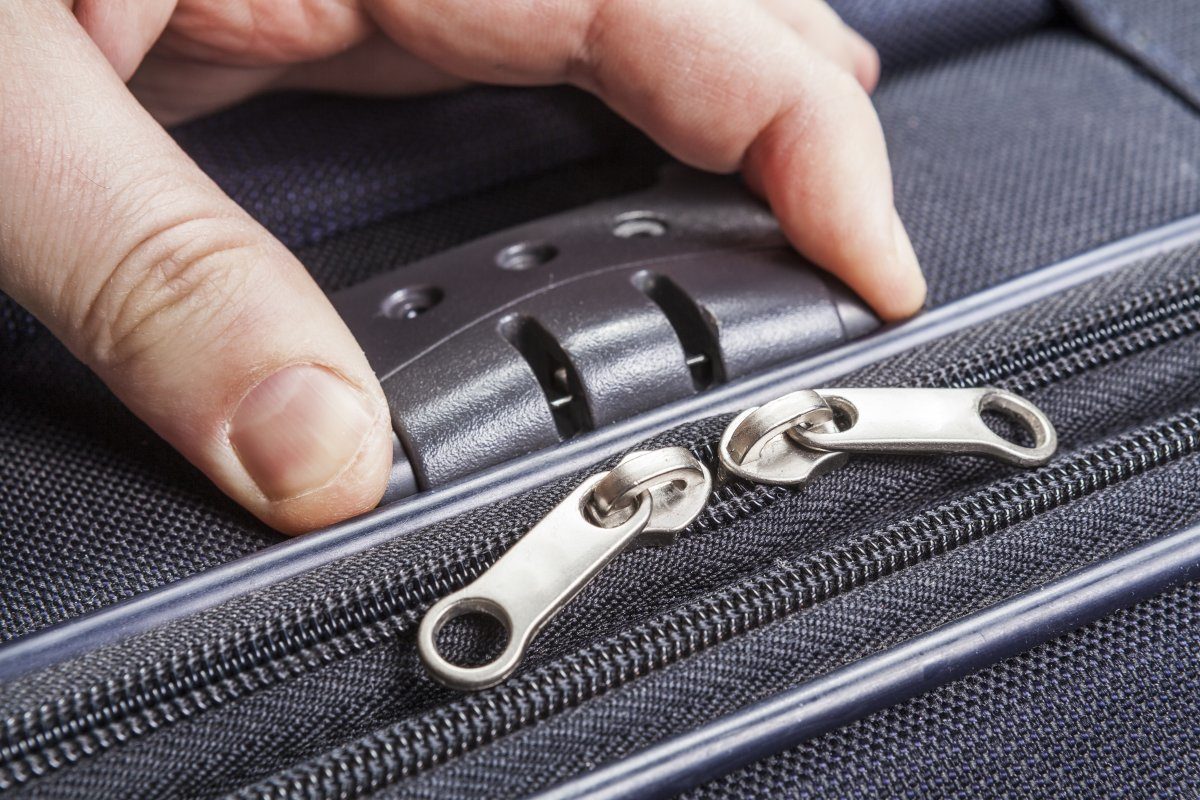 17. Don't Forget the 3-1-1
If you want to bring any personal care items in your carry-on luggage, the TSA requires them to be in 3oz or smaller containers and fit in 1 clear 1 quart resealable bag. Pull your little ziptop bag out at the security check point ready for inspection.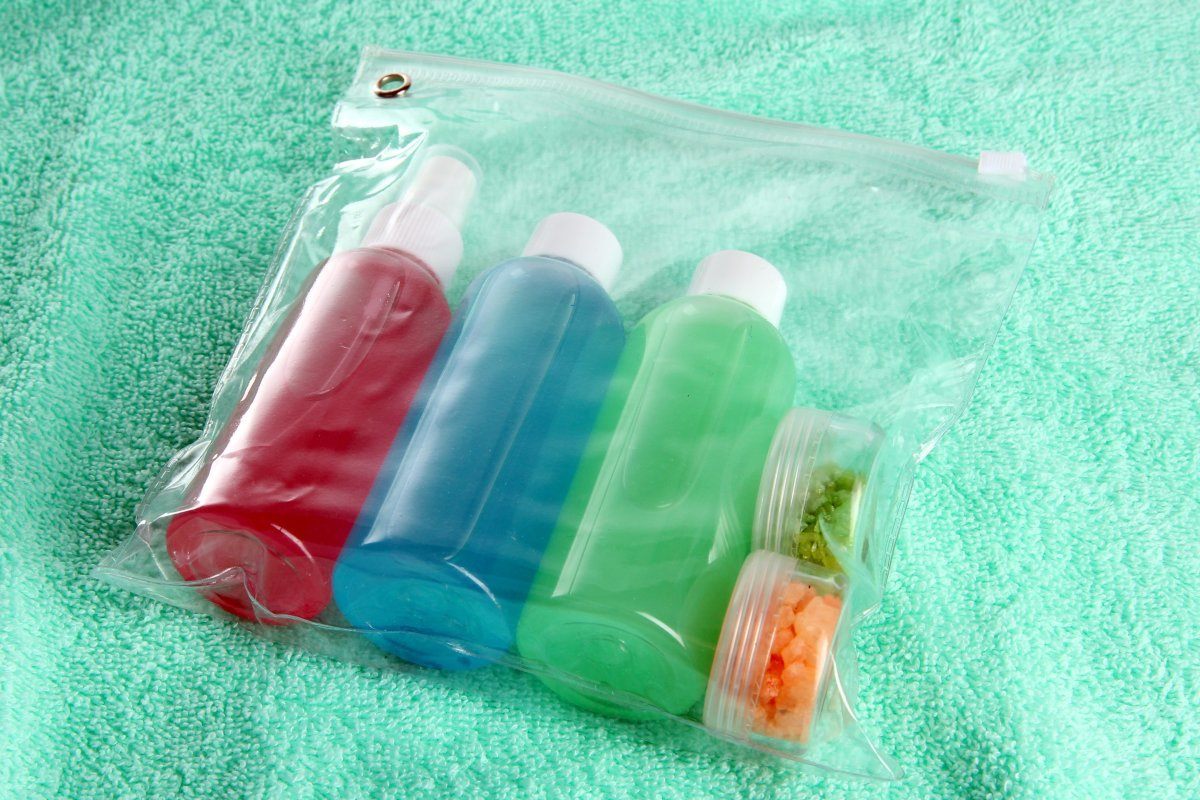 18. Don't Pack What you Don't Need
Most hotels have basic amenities like hairdryers, irons, shampoo, body lotion and towels, sometimes even staples like shaving supplies and toothbrushes. Call ahead or check the website to see what they have so you don't need to pack them yourself. Every ounce counts these days. Try to forgo the flat iron and full make-up repertoire while you're away. Travel is a chance to simplify and escape your usual routine so scale back on all the unnecessary accoutrements if you can.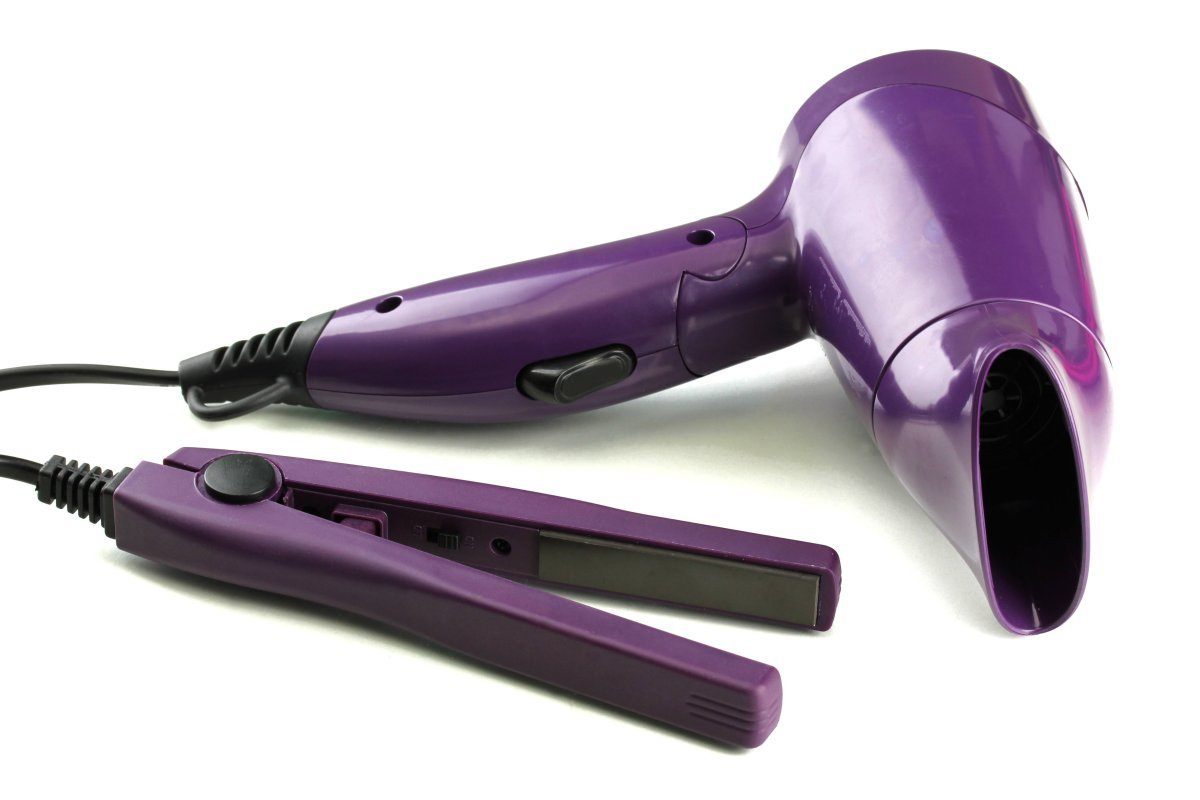 19. Share the Load
If you are traveling with a partner, don't double up on toiletries that you both can use such as sunscreen, repellent, pain relievers and toothpaste. Also, consider packing an outfit or two in each other's bag just in case one goes missing (you have to be prepared for this contingency these days).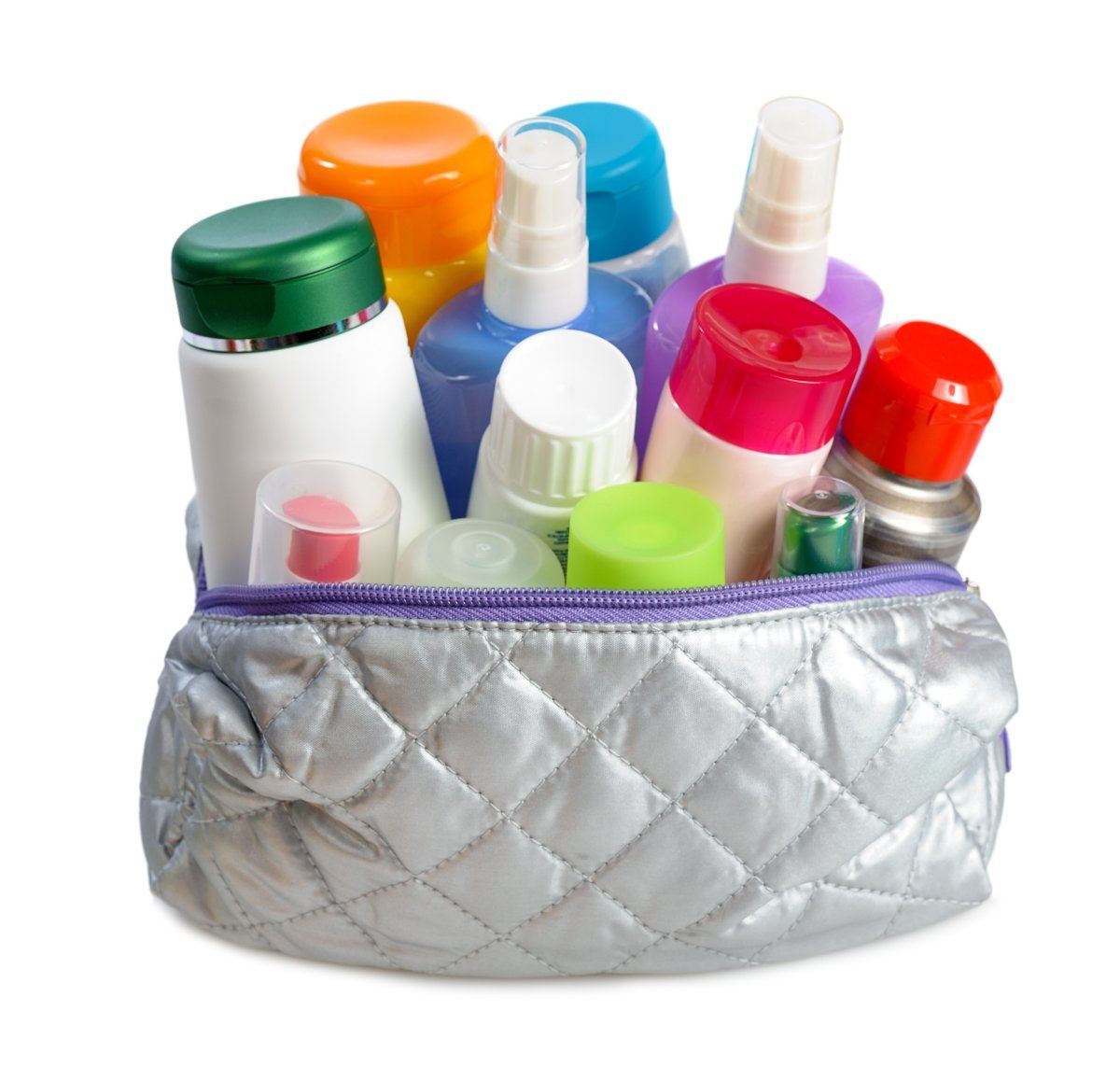 20. Make a List
Jot down or take a snap shot of what you are bringing just in case your bags fall into the black hole. It helps with making an insurance claim and also serves as a checklist to help you get ready for your next trip. Hope you find these packing tips useful.