Cruise vacations are generally good value. You get food, accommodation, multi-port transportation and shipboard entertainment all bundled up in one package price. Pay upfront and you never have to think about money on your trip, right? Wrong. The reality is that cruising is not as all-inclusive as some passengers expect. The little extras can add up if you're not careful. Hey, you're on holiday so splurge away if you're prepared to treat yourself. But if you're watching your wallet, just be aware that your final tally might involve a little sticker shock if you're not mindful of the nickel and diming. Here are a few line items that might creep up on your bill and push that cruise bargain over your intended budget.
1. You Paid for a Cruise, Shore Excursions Aren't Much More of a Leap
The ship will push their sanctioned shore excursions on you, but know these come at a premium price. They hook you with the line that only their tours guarantee the ship won't leave without you if you're running late. It's a valid point to consider. People do literally miss the boat on cruises, and the expense of rejoining the ship at the next port of call is justifiably on you. However, most local independent tour operators aim to get you back to the dock well before departure time so it's a minor gamble. Thrifty travelers can arrange their own shore excursions ahead of time via the internet or spontaneously at the port. Buddy-up with other passengers to share a taxi-van and cut costs further.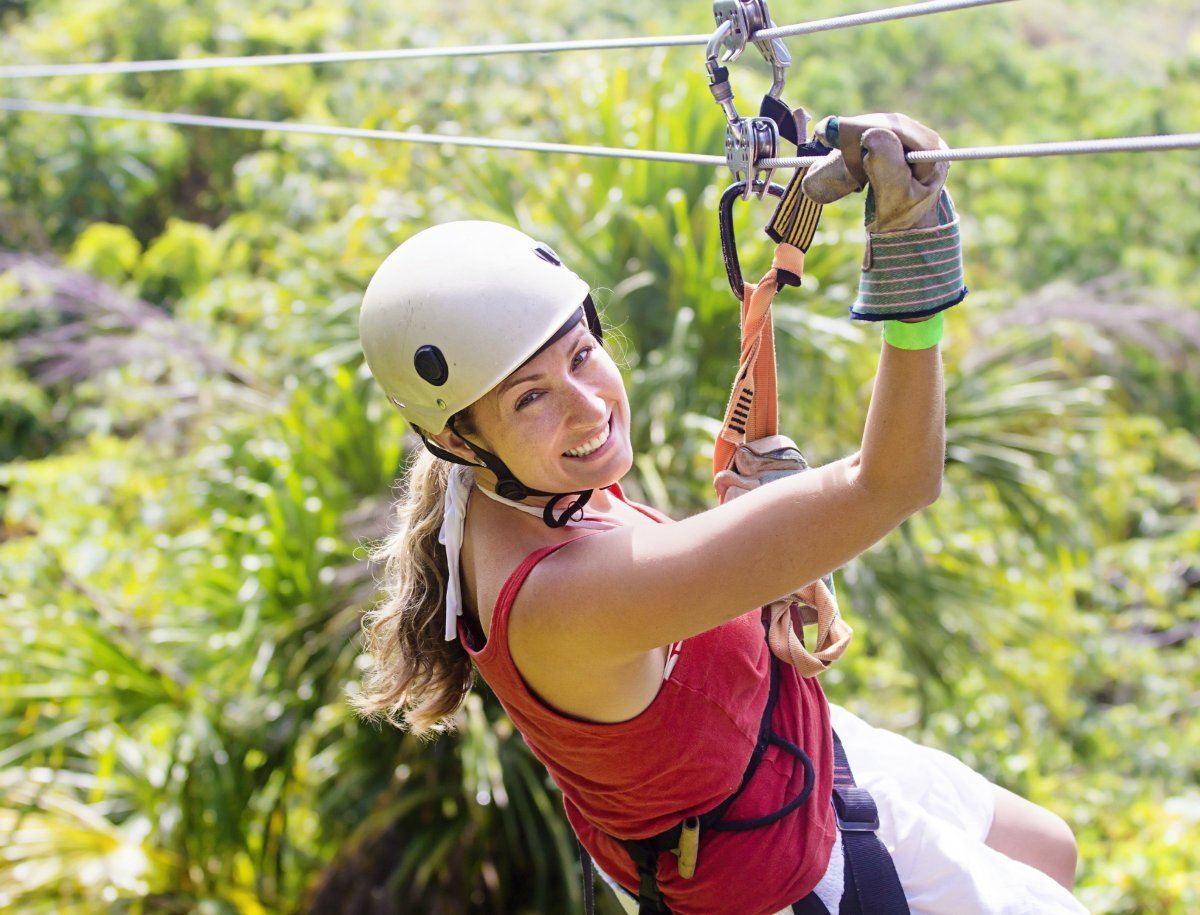 2. Some Onboard Activities Are Free, But Others Will Cost You
Most cruise lines offer a wide range of entertainment and activities that can be enjoyed without additional charges. That's the beauty and value of a cruise vacation. However, there may be some tempting a la carte options you have to pay to partake in. For example, pilates classes, wine tasting seminars, cooking classes and the like often have a fee attached. When you're in vacation mode, its easy to jump in without thinking and then be surprised by the invoice. Read the fine print and say yea or nay to surcharge activities according to your personal budget and interests.
3. What, You Were Expecting the Cruise to Give You Something More than Water?
Many first time cruises are blindsided by the beverage prices on their ship. It's not unreasonable to expect wine, cocktails and other alcoholic drinks to be at your own expense (although some deluxe cruises do include these). However soda, bottled water, smoothies and specialty coffees are usually additional too. A couple or family can easily rack up a triple digit tab on non-alcoholic beverages alone. Throw in a little wine with dinner or some fruity cocktails on deck, each with an automatic gratuity attached, and this can add up to a major expense. Tightwads should stick with complementary tap water, milk, iced tea and juices and be mindful of any extra drinks they choose to purchase. Most cruise lines offer an all-you-can-drink fountain card which can be good value if you're a big soda chugger. Frugal travelers can go for daily drink specials, happy hour two-for-ones and free champagne at art auctions or similar events. Refuse the souvenir glass to save a bit on a cocktail splurge.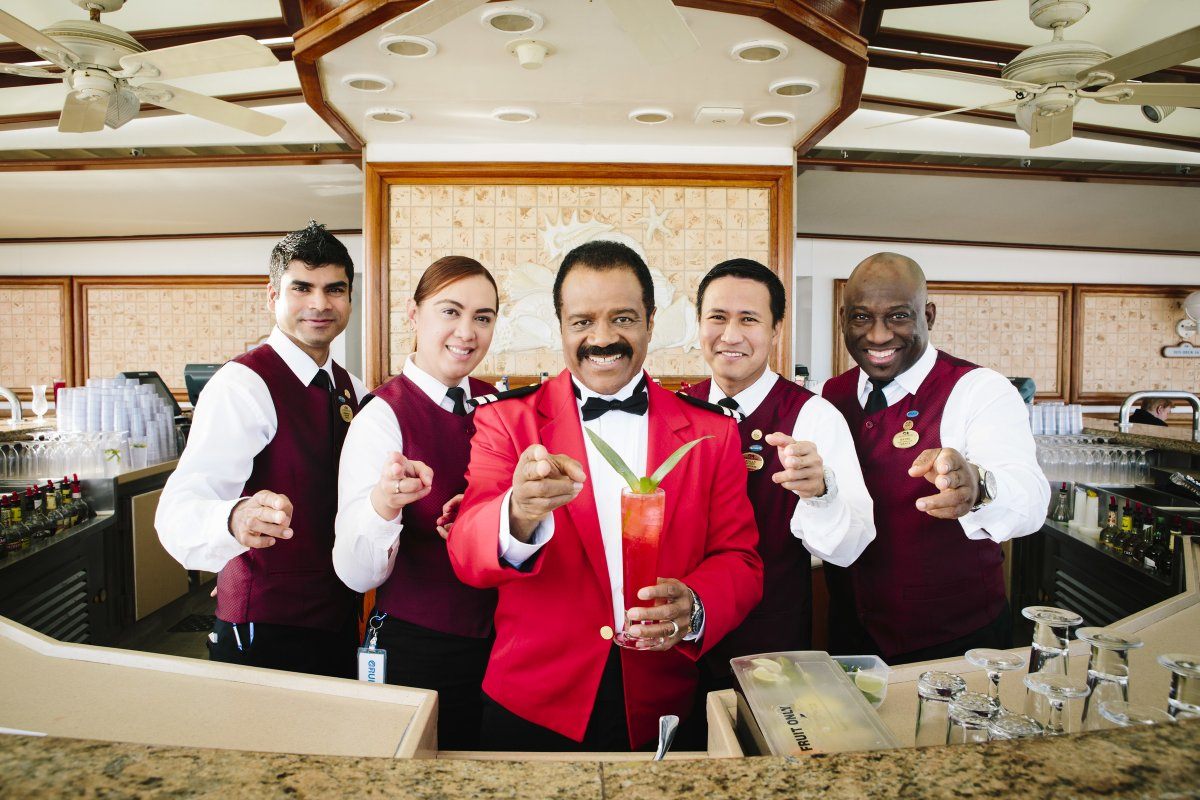 4. Upscale Dining on Board Will Run You Some Extra Cash
Many ships pride themselves on their all-you-can-eat buffets, round-the-clock grills and huge-portion multi-course fine dining banquet halls. This is one area where you can get significant value for money as it's included in the price. However, there's a growing trend to also offer upscale intimate specialty restaurants too – perhaps a steakhouse, French bistro or celebrity chef branded venue – for an additional fee (for example, Disney Cruise Line's chi chi Remy restaurant charges $75 a head). If you want to pony up for this enhanced dining experience, the option is yours for the taking. If you're watching your budget, stick to the inclusive restaurants.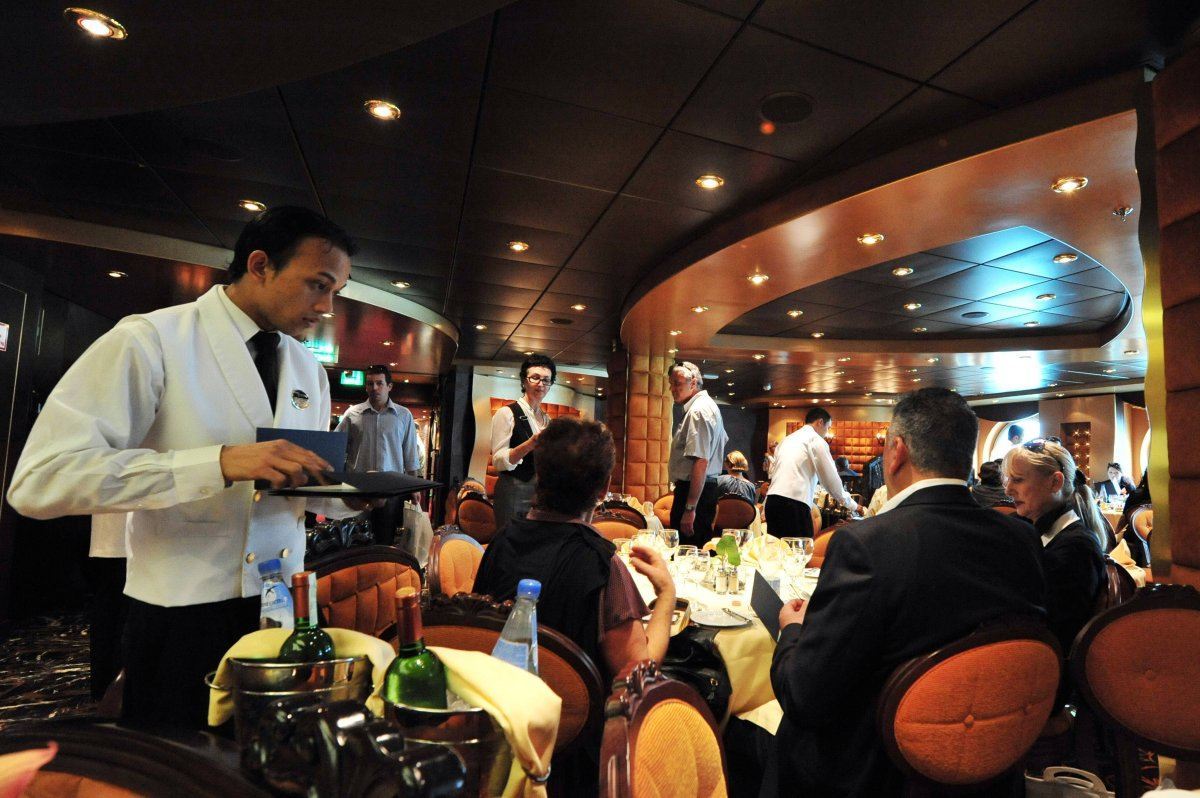 5. You Might Find Them Charming, But Nobody Wants to Look After Your Kids for Free
One of the main appeals to family cruises is the ability to drop your children off at the onboard Kids Club. It's a win-win where the youngsters have blast while the parents get a little alone time on their vacation. Just know that child minding isn't necessarily an all-day all-inclusive service. Most likely there are some additional fees associated with evening group babysitting and in-cabin care. If you want to enjoy the occasional civilized kid-free dinner and show, you'll have to pay for the privilege. It can be $5 to $10 per hour per child or more, depending on the cruise line.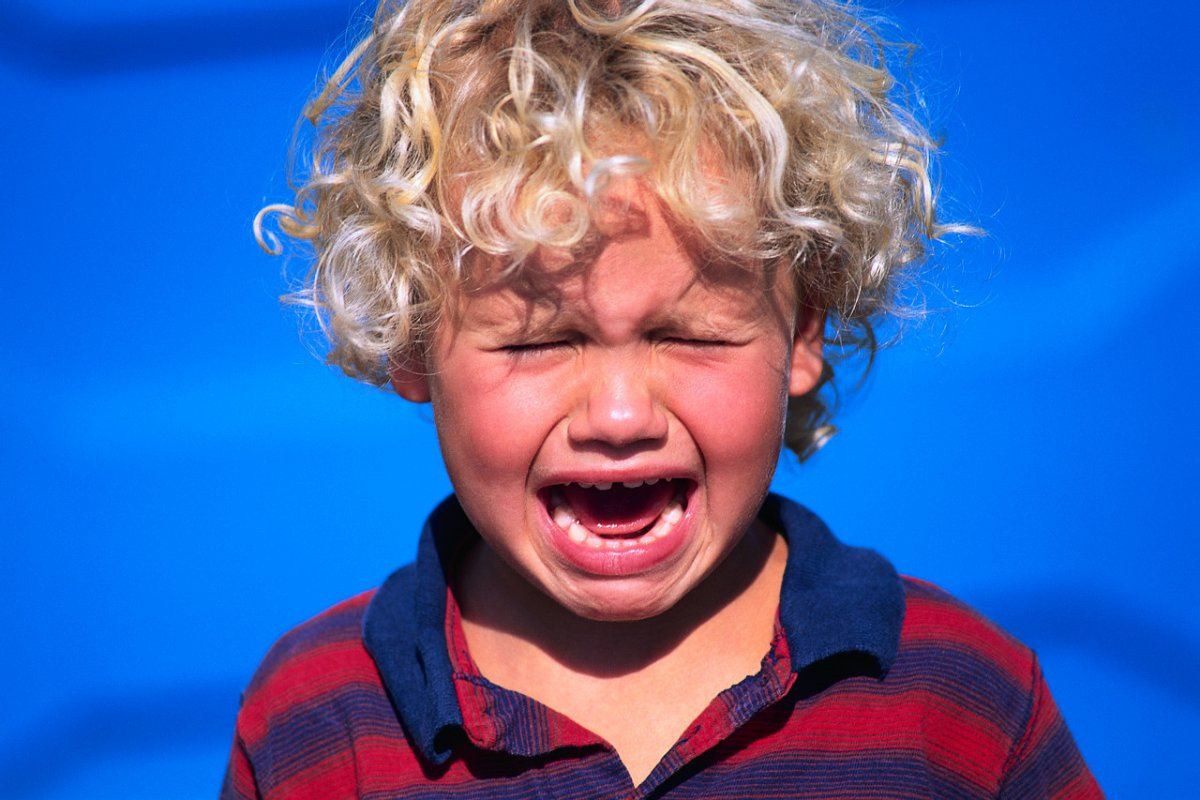 6. Hope the Cruise Is Relaxing Enough for You, Because the Spa Services Are Extra
The shipboard spa and salon is a high-end add-on option to your cruise experience, with hefty gratuities tacked on too. For some, its a worthy splurge. For others, its a rip off to be avoided. There may be discounted deals offered on port days, or special treatment packages you can sign up for (book fast, as these are popular). Just know that the staff usually have a commission incentive and there will be a hard sell to push their beauty and bodycare products on you. Resist the temptation if you're trying to rein in your expenses.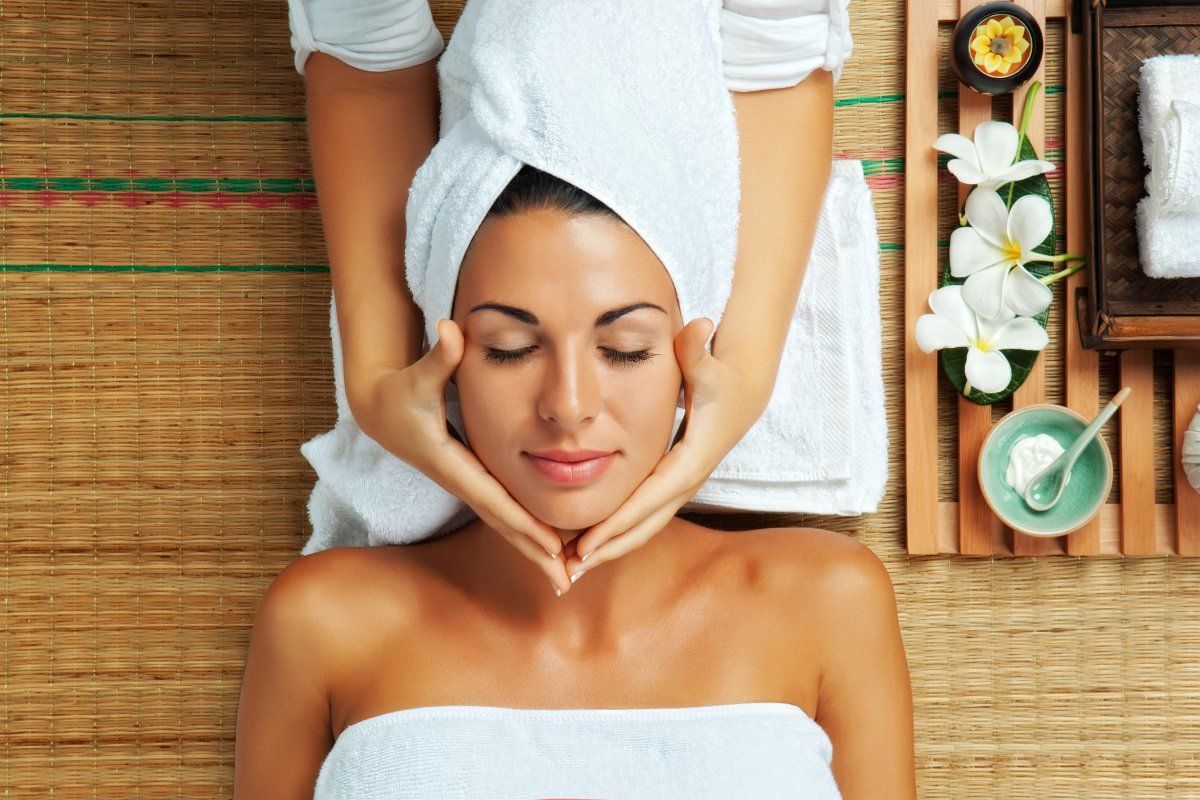 7. Well, Honestly, If You're Not Bringing Enough Clothes to Last the Trip, You Should Have to Pay Extra
Nobody wants to be bogged down with domestic chores on a cruise holiday, but laundry has its way of piling up. Ideally, you'll pack enough to get you through a week long cruise without having to do a load. However, it's harder to avoid on longer cruises or if you have lots of different clothing needs. Some cruises demand several outfit changes a day, from casual day duds, sportswear and swimwear to elegant evening attire. Cruise ship laundry and dry cleaning services can cost an arm and a leg per item (about $3 a t-shirt) or per sack (around $25 for a small all-you-can stuff bag) but the convenient cabin pick up and delivery may be worth it. The cheaper alternative is using the self-serve laundrette on your floor, but then you have to spend a few hours shepherding the wash and dry cycles. You can always hand wash a few essentials in your sink or hang things up to steam while you shower. Think ahead about how you want to handle this so you can budget your time or money accordingly.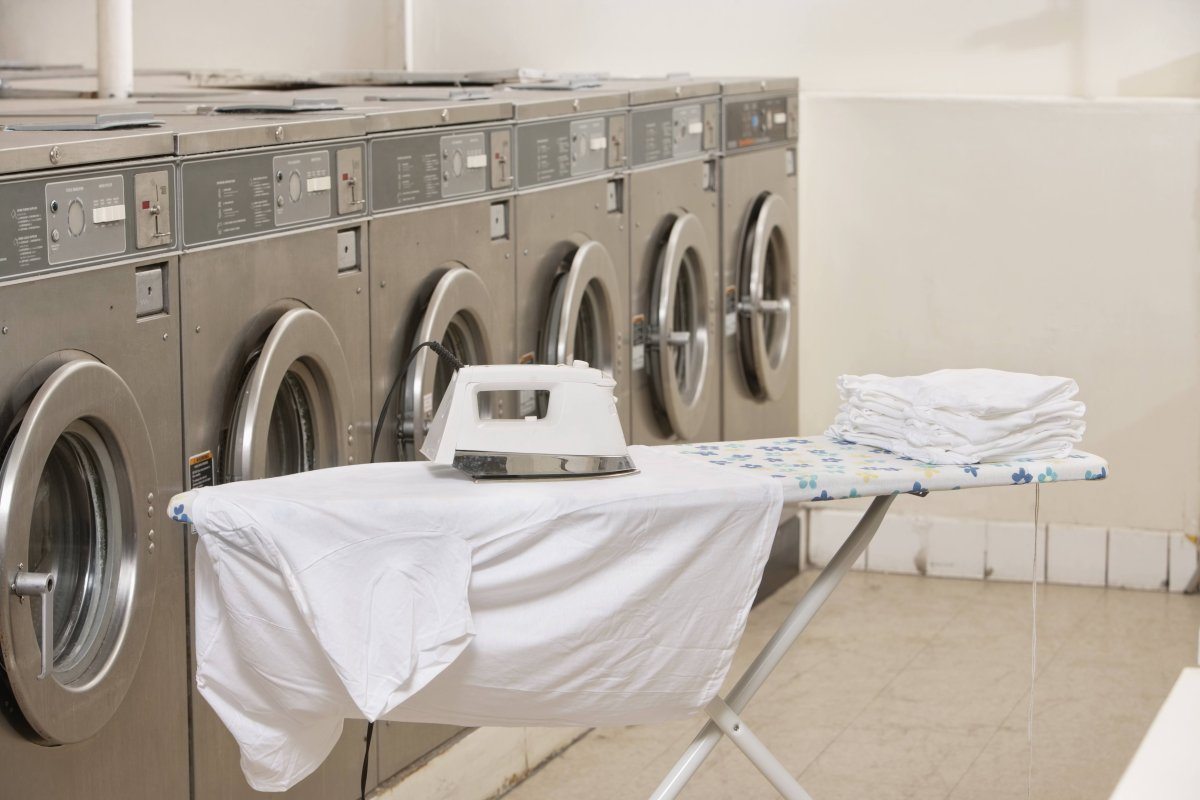 8. Just Tell the 'Friendly' Man to Put His Darn Camera Away
Most cruise lines have onboard portrait photographers that try to lure you into professional photoshoots, with special lighting, backdrops and poses. After all, those dressy occasions, scenic ports of call, fancy dinners and shipboard activities beg to be captured in pictures. The commissioned photographers use low-pressure yet effective sales tactics. Taking them is free, but buying them can be exorbitant. There's no obligation, but once you see the finished photos it may be hard to resist the now or never purchase. Just say no and take your own pics and selfies if you're trying to keep expenses to a minimum.
9. Just Enjoy Your Vacation, Otherwise You'll Run Thousands in Debt to Stay Connected
Cruise ships can really gouge you on the communications front. Your best bet is to unplug and enjoy your vacation without connecting back to the home or office. Easier said than done for some of us. Most modern ships have internet cafes and Wi-Fi hotspots, but they charge around $1 a minute to use their often excruciatingly slow satellite service. Discount package rates may available for those who need to be online more frequently. Check your cruise line's offering ahead of time and plan for this accordingly. Better yet, log in at a hotspot in port. As for cell phones, be ware of those offensive international roaming charges. They can creep up fast and blow your budget out of the water.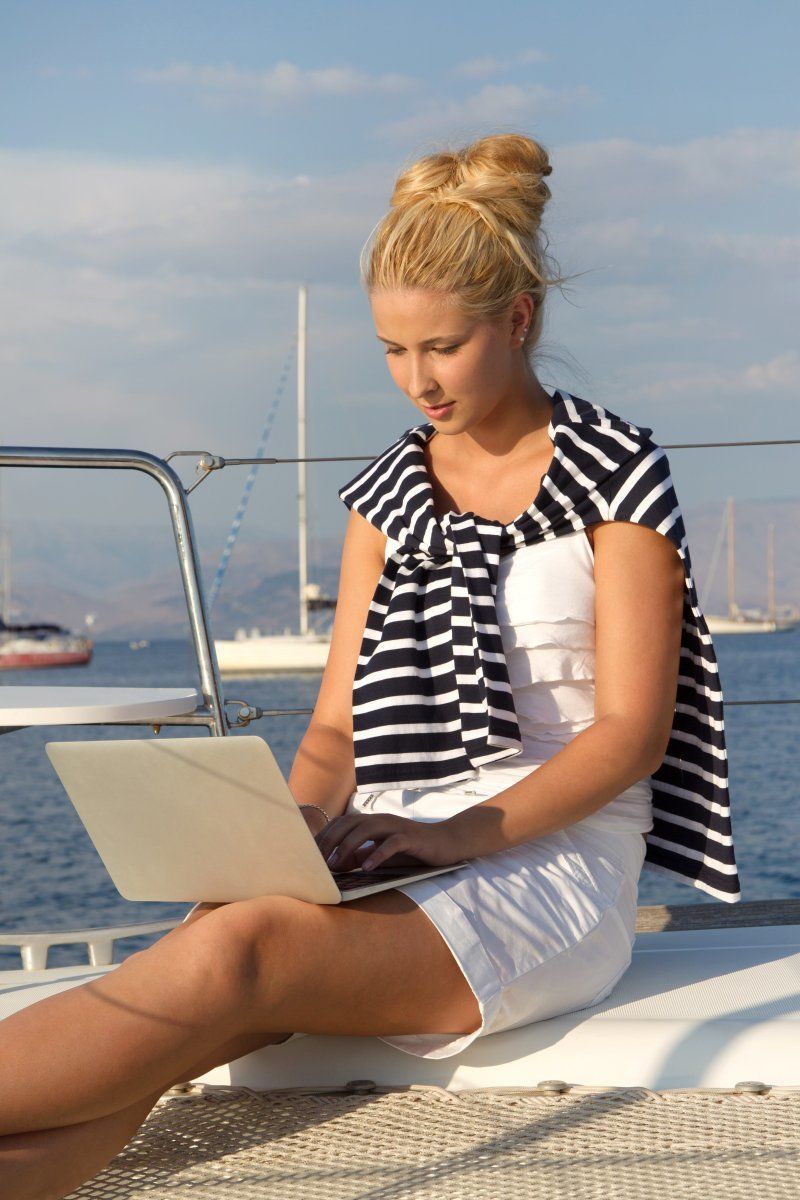 10. Cruise Companies Pay Their Employees Peanuts, So They Expect You to Help Make Up the Difference
Cruise ship employees are notoriously overworked and underpaid, and tipping is a major part of their income. It's one of the reason cruise rates seem reasonable. They don't pay their employees a living wage so gratuities are expected and, for the most part, well deserved. Consider this part of the price of going on a cruise. Many cruise lines calculate tips and charge your bill an appropriate amount. It's somewhere in the neighborhood of $12 per person per day to be shared among all personnel, from your cabin steward to your waiter and everyone in between. You may be able to opt out and have the gratuities taken off your bill, but you'd have to be coldhearted or have a serious service complaint to warrant this. Of course, if someone goes above and beyond service standards, a bonus cash tip is always appreciated.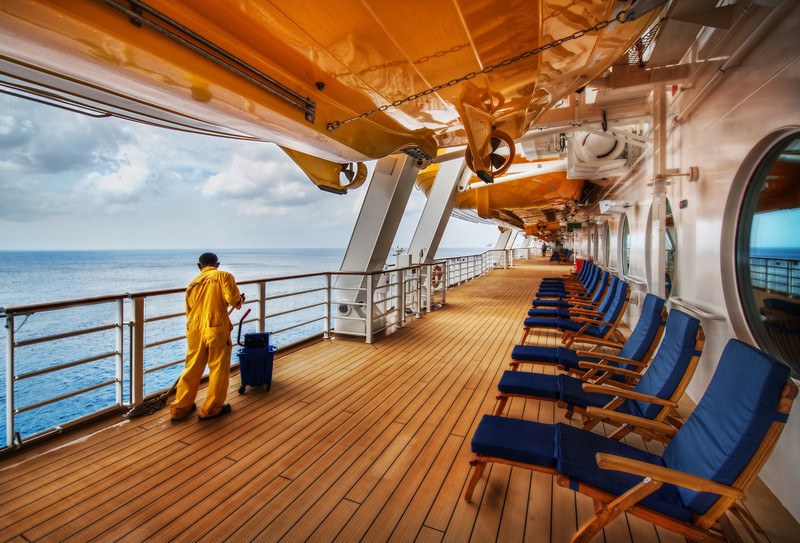 11. If You Think Land-Based Casinos Are a Rip Off, Just Wait Till You Hit the High Seas
Shipboard casinos are a major revenue source for cruise lines. In other words, odds are you'll lose if you indulge in this pastime. The house almost always wins, so spending time at the slots, card tables or bingo hall is never a good bet. Lots of rookie gamblers in cocktail-fueled vacation mode go overboard here. If you really want to risk some time and money at the casino, consider it an entertainment expense. Set a reasonable amount you're prepared kiss goodbye and stick to it.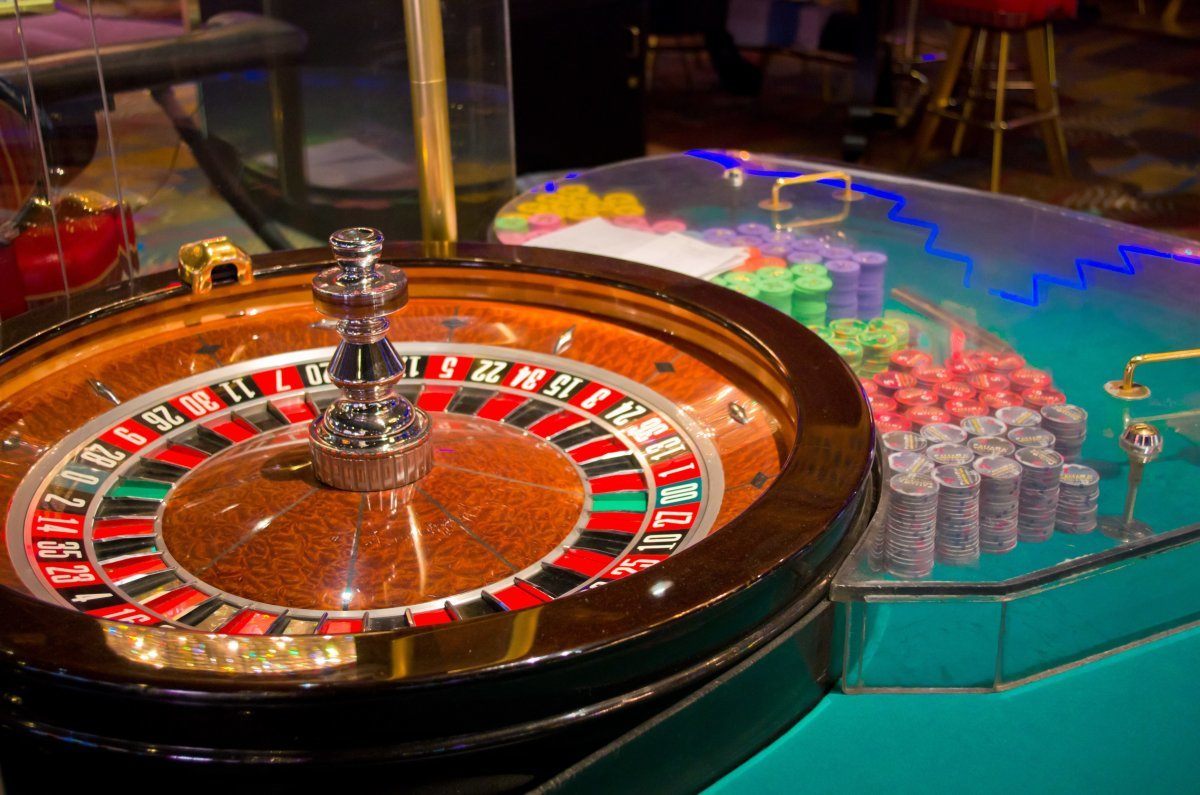 12. Cruise Ship Shopping Prices Are Like If Sky Mall Were An Actual Place
Brace yourself for a barrage of tempting offers and deals once you're in international waters. Most ships have onboard shopping plazas with daily specials on fine jewelry, luxury watches, fragrances, liquor, art, gifts, clothing and more. Tax and duty free prices make for some decent bargains if you're a savvy shopper. However, this can also lead you to overspend beyond your comfort zone. Then there's the siren call of souvenirs, local handicrafts, trinkets and specialities at each port of call. You'll be subjected to a daily briefing on must-haves to entice you to buy, buy, buy. It'll take some self-discipline to rein in your spree. Many shops near the terminal offer special discounts to get passengers to part with their money, but you'll probably find better deals further in town.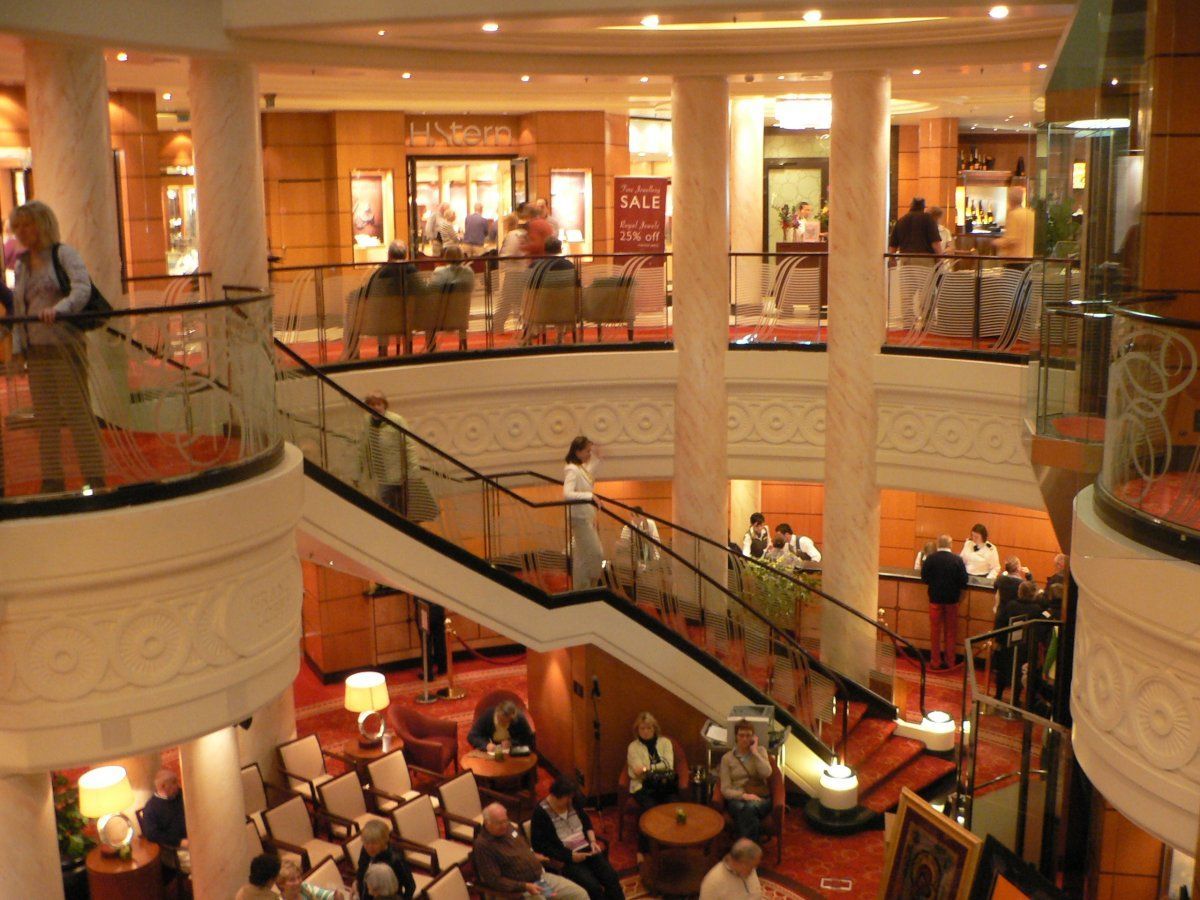 13. If You Need Emergency Care on a Cruise, It's Nice to Know the Company Will Gouge You For It, Too
Fingers crossed you won't need this, but be prepared to pay up front for any medical services that might plague you on a cruise. Pack your own basic remedies for tummy troubles, sea sickness, sunburn, headaches and minor first aid issues. Bring any prescription medications you need. Wash your hands often to avoid picking up any bugs on your floating petri dish. Be sure you have adequate insurance to reimburse you for the full spectrum of medical care, including airlift evacuations to a facility on land should a more serious health concern arise. Don't skimp on adequate coverage or you might be faced with a post-cruise financial nightmare.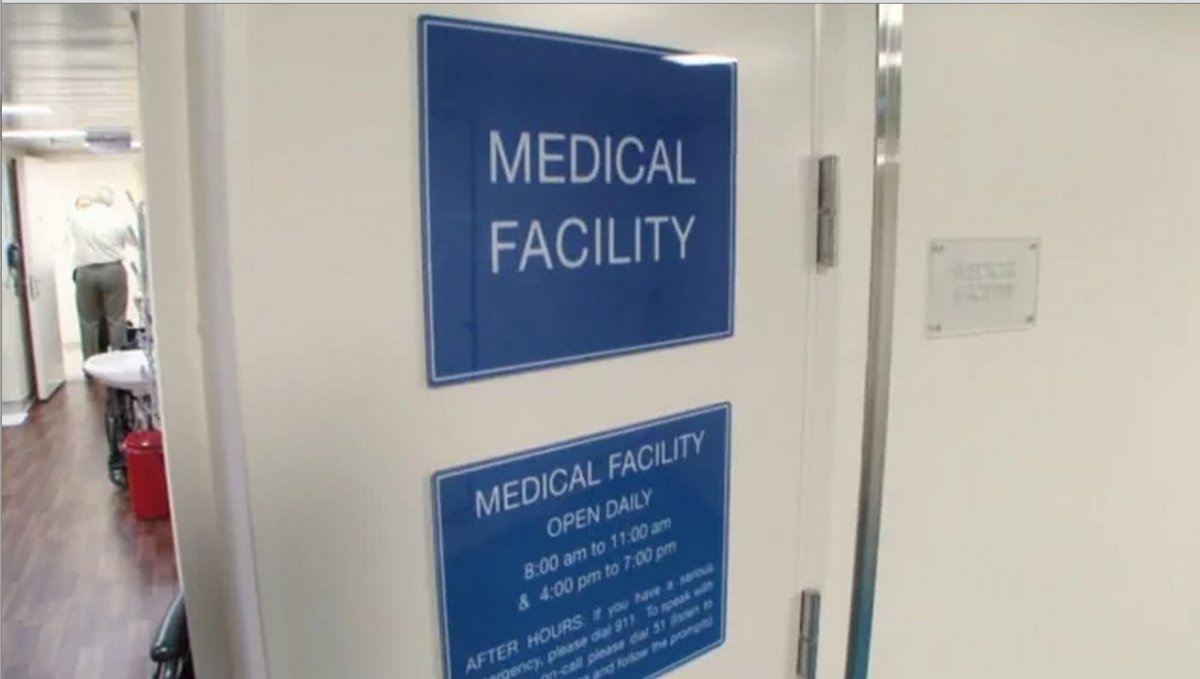 14. Port Parking Is For Suckers
If you're driving to the cruise ship terminal yourself, check ahead to see what the parking charges are. Some ports charge $15 – $25 per night, which adds up after a week or more. Know upfront what the rates are so you can determine if a taxi drop-off is a better way to go.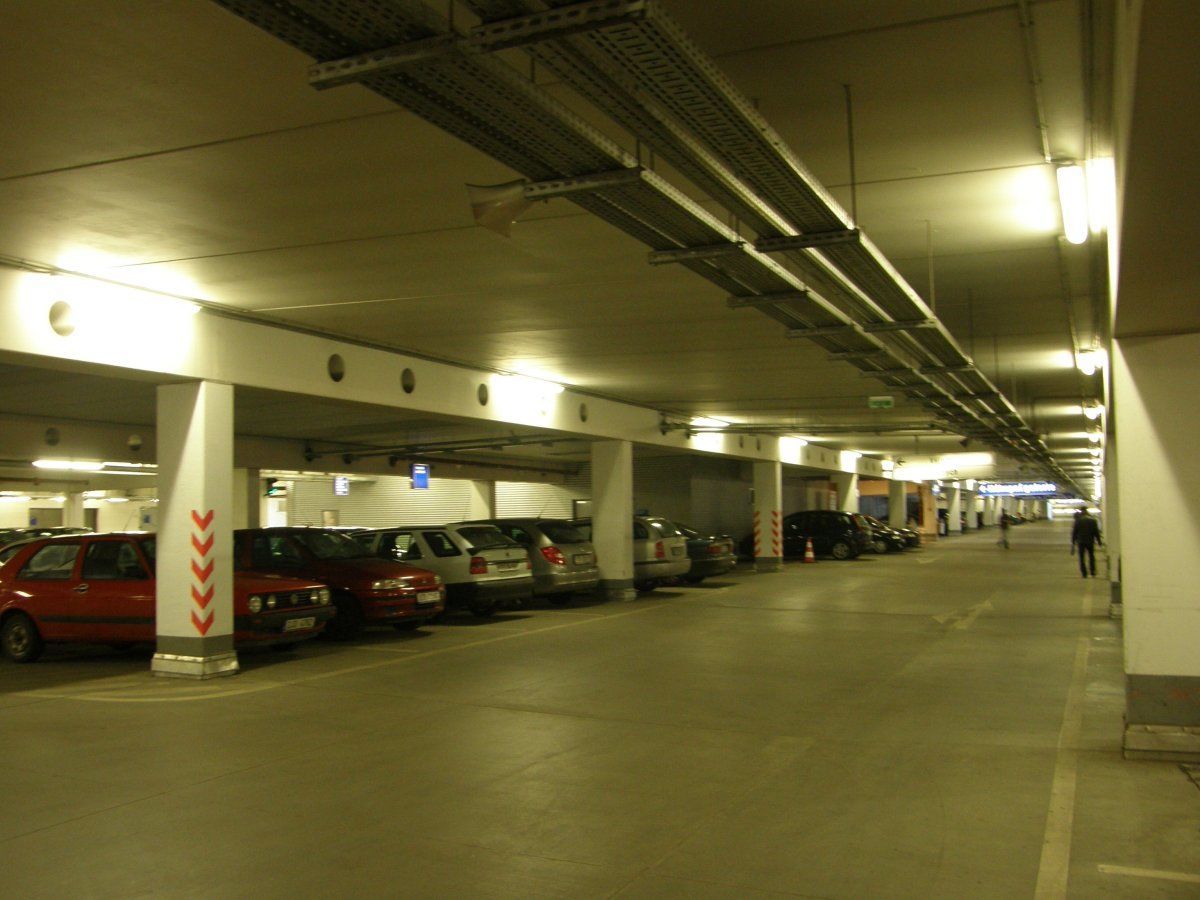 15. Here's Something Fun: the International Price of Oil Can Impact Your Cruise Price
If you read the small print on your cruise contract, most have some clause about fuel supplements. If the cost of oil increases (which is not unheard of these days) they have a right to add a charge to your bill to compensate for this. This can happen without prior notice, even if you have already paid in full for the cruise up front. There's not much you can do about it, but it helps to be aware of this possibility so you set a little wiggle room in your budget expectations.