You may think that to travel the world you need a trust fund or lottery win. Not true. Lots of people from all budgets manage to explore the globe and have adventures every day. If there's a will to travel, there's a way to afford it. Five star luxury aside, there are plenty of ways to wander the world and have enriching experiences without breaking the bank. In fact, with a little time, sweat, ingenuity or compromise, you can find transportation, accommodation and pastimes that won't cost you a penny – or will at least help stretch your travel budget considerably. Need some inspiration? Check out these 13 tips on how to travel the world for free. The whole trip might not be zero-cost, but these suggestions can make it much more affordable and rewarding.
1. House Sit
There are plenty of homeowners around the world willing to let you stay in their vacant house free of charge in exchange for your plant watering, pet minding, mail collecting and safeguarding presence. Having a warm, dependable body on the premises gives some people peace of mind when they leave their dwellings for a week or months at a time. It can take some time and coordination to go through a registration, screening and selection process to secure a gig. But if you're flexible and reliable, house sitting can save you thousands of dollars and provide you with a comfortable place to roost away from the typical tourist options. Having a kitchen at your disposal adds to the cost savings and convenience. Register (for a nominal fee) with sites like House Sitters America, Mind My House or House Sit World and see what you can find.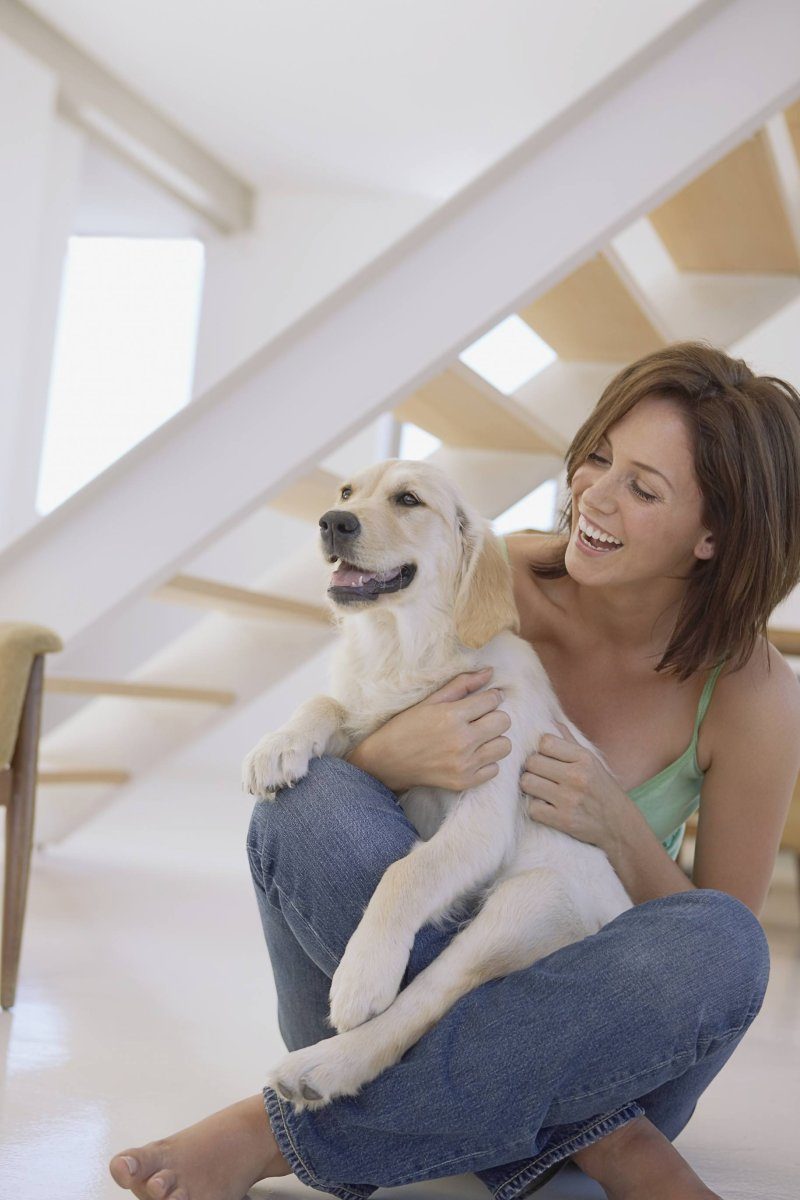 2. CouchSurf
There is a worldwide community of open-minded people who are willing to lend a spare room or couch to travelers as a way of offering hospitality and fostering cross-cultural exchange. To the uninitiated, it sounds a little random and risky, but the free and friendly couchsurfing movement has become a widespread phenomenon beyond just the backpacker set. Couples, families and professionals tired of sterile business hotels are also experiencing the benefits. Often a meal is shared and some local insights dispensed, so the travelers get more than just a no-cost place to crash. Not all hosts want to hang out with their guests beyond a casual meet and greet. It's a very fluid, organic concept that evolves with the chemistry of the parties involved. Check out CouchSurfing, Global Freeloaders and Servas to explore this option.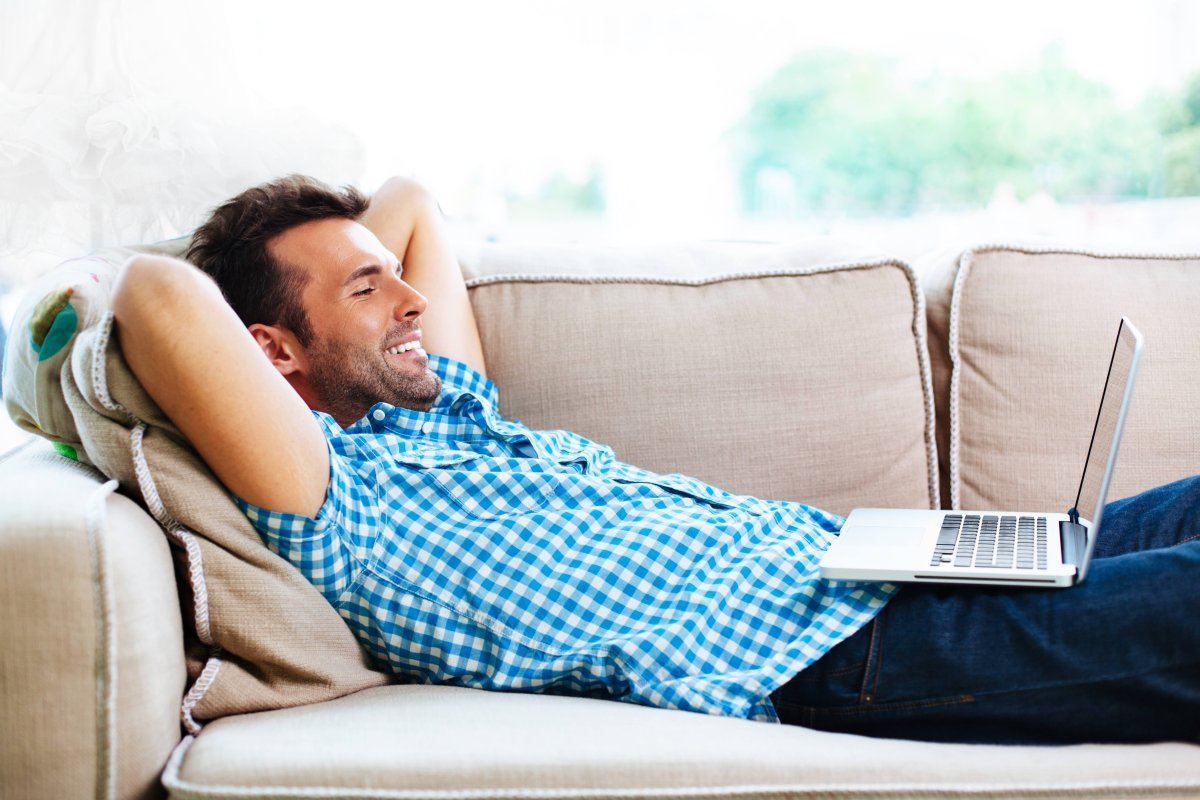 3. House Swap
Home exchange is a win-win proposition for two sets of travelers agreeing to a "your place for mine" scenario. While it's not always a simultaneous swap, generally speaking you allow people to stay in your house while you stay in theirs – sometimes with cars thrown into the arrangement, too. There's something about this mutual risk/reward that creates a reciprocal trust from both parties. You would be amazed at the range of homes available around the world on websites like Home Exchange, Love Home Swap and Intervac (a nominal registration fee may apply). There are historical villas and luxurious beachfront abodes to urban apartments and suburban family homes – no need to pack toys! If you can make an agreeable connection, you can travel in a way that hotel hopping just can't match. House swapping is not just for those looking to save on lodging, it's for those wanting a more authentic, local, homey experience when they travel. Renters may be eligible for house swaps too, so don't let that stop you from investigating this option.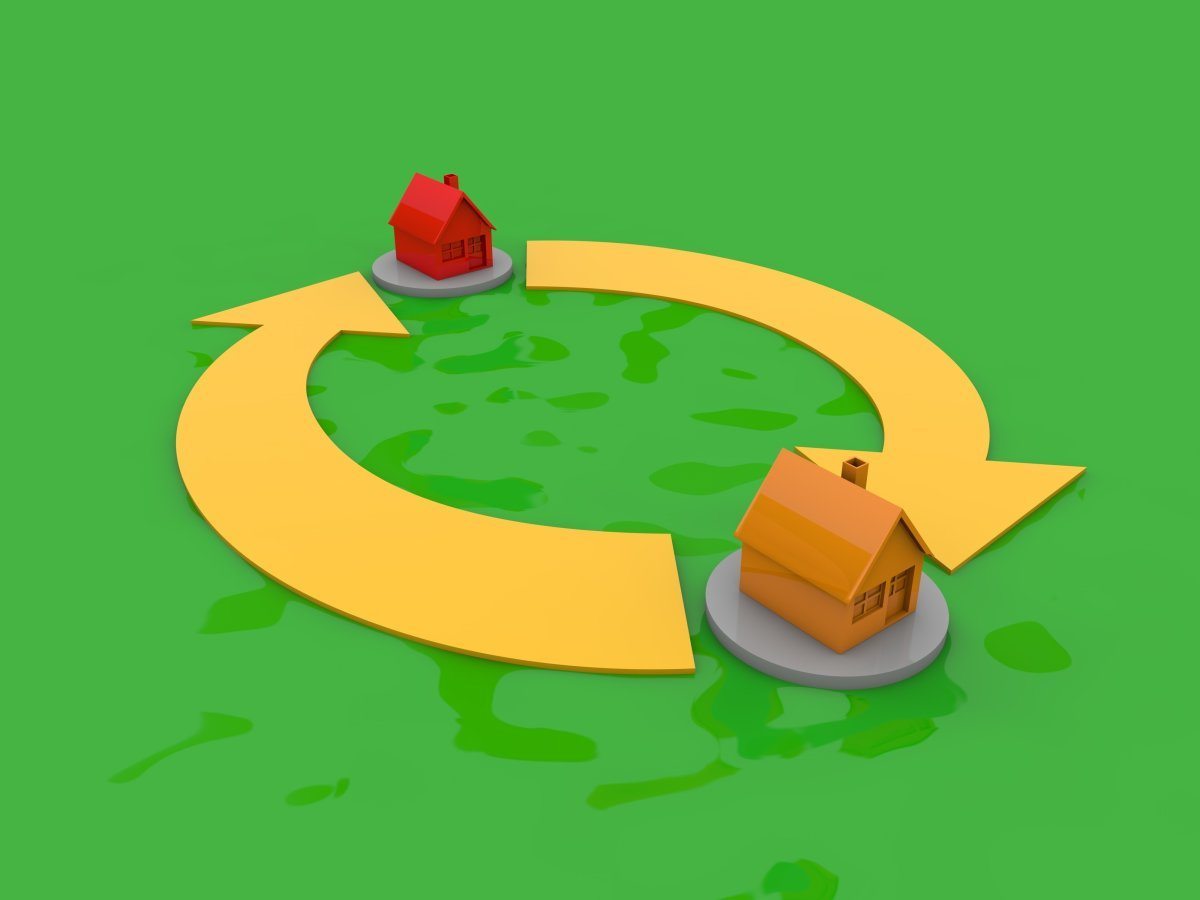 4. Help Out at a Hostel
One of the ways budget travelers can score free accommodation is by working at a hostel. Backpacker lodgings are often open to letting guests help out with casual cleaning, odd-jobs or front desk duties in exchange for a bed or a small stipend. Even though hostels are relatively cheap, this daily expense adds up if you're on an extended trip. Every little bit saved helps to stretch out your budget so you can stay out on the road a little longer. Secure something ahead of time through a website like Hostel Jobs or speak to the manager when you get there – timing is everything. Having some experience, language skills and a CV can help give you an edge over the competition for these sought-after informal gigs.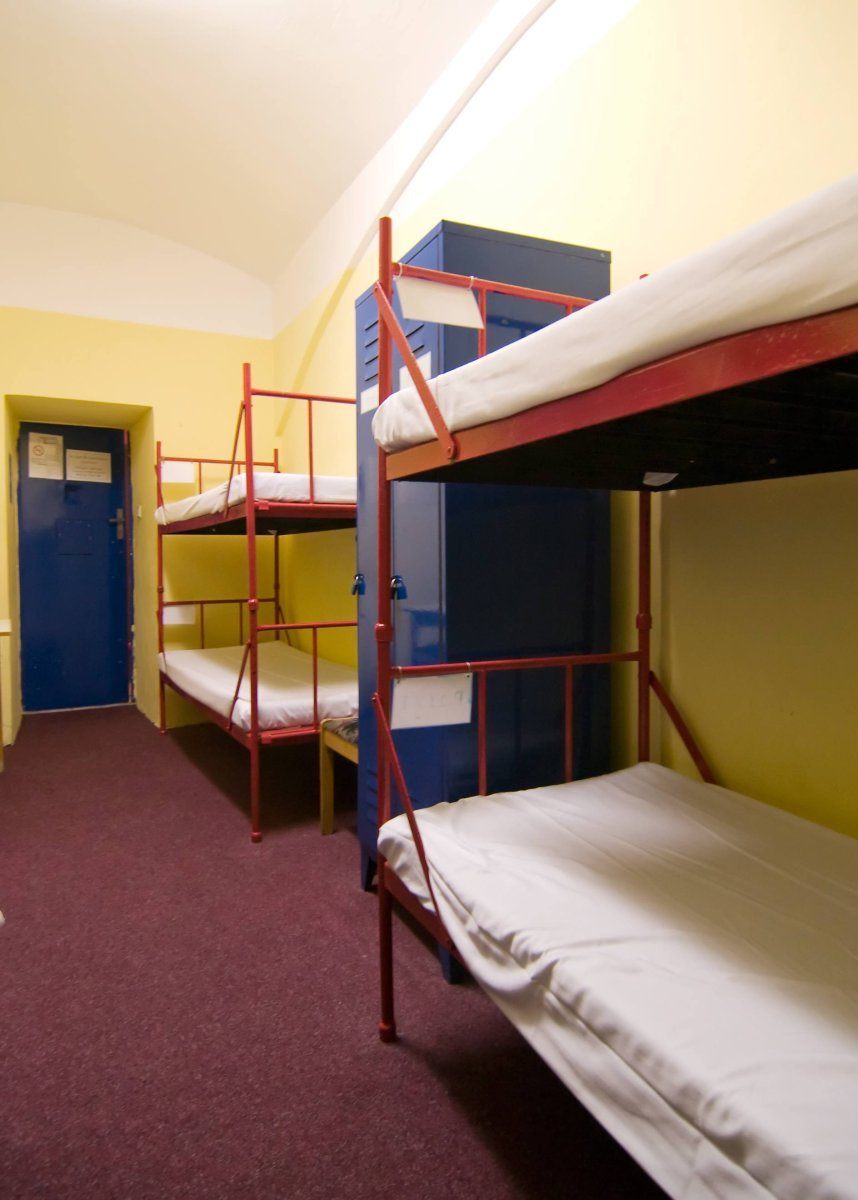 5. Work Exchange on a Farm
If hostel work isn't your thing, you may want to try farm work exchange opportunity to enrich your experience abroad and stretch your travel budget further. For example, WWOOF is an organization that matches organic farmers with casual labor. Farmers offer free food and accommodation for 4 to 6 hours of daily help, like sowing seeds, making compost, weeding or harvesting. Most participants find it rewarding work that leads to lifelong friendships and an appreciation of the land. HelpX is another website that links travelers to odd jobs around the world, mostly in the agricultural sector but there are other opportunities in there too. Wages aren't paid, but free room and board is a big boon for long-term budget travelers.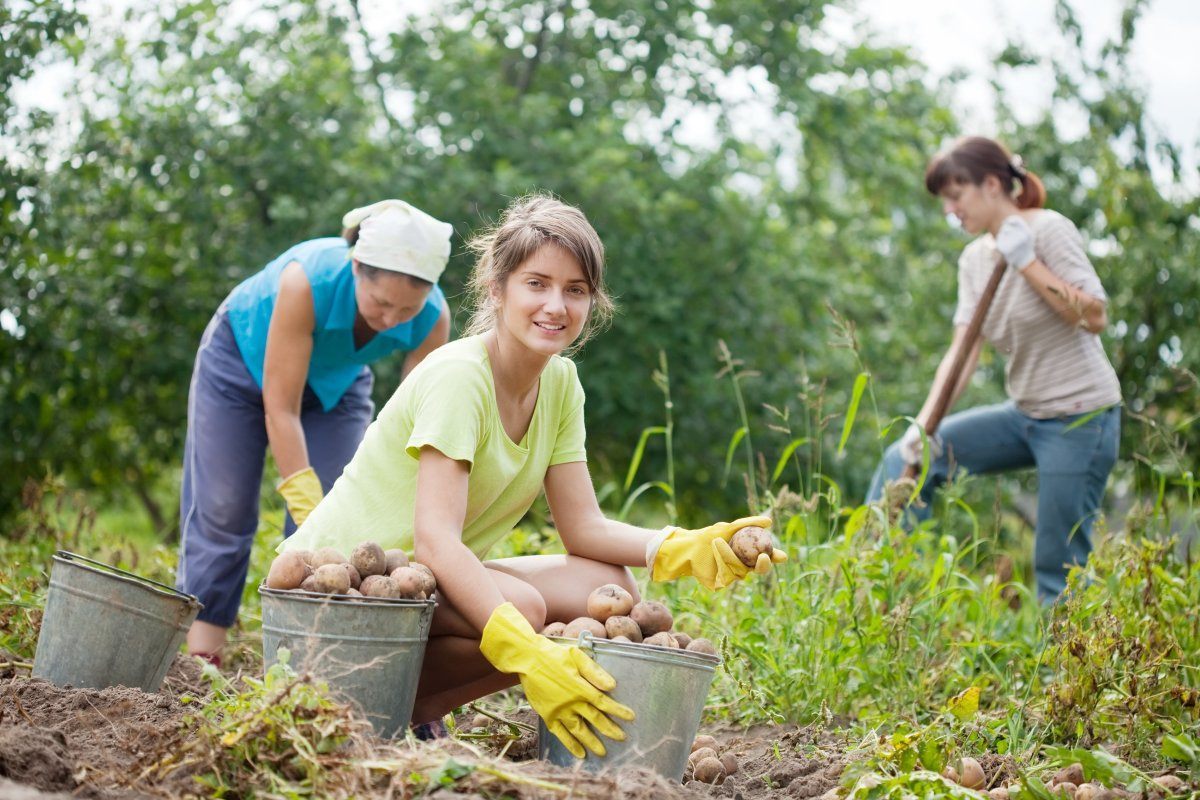 6. Become a Voluntourist
Another way to trade a little sweat equity for room and board is through a local or international volunteer program. There are countless opportunities to do good, give back and have an adventure around the globe – perhaps working with orphans, on environmental projects, building schools or tracking turtles. Voluntourism is a growing trend in travel today, as people are seeking meaningful cultural encounters and altruistic experiences out in the world. Most of the coveted opportunities require a significant commitment of time and energy, so don't just do it for the cheap travel benefits. In fact, many organizations actually have fees associated with them so its not necessarily a "how to travel the world for free" proposition. However, transportation or homestay lodging may be part of the program so this can be an economical and enriching experience if you're willing to contribute to a cause. Find something you believe in and a region you want to explore and then make it happen. Check out Go Voluntouring or GoEco for starters.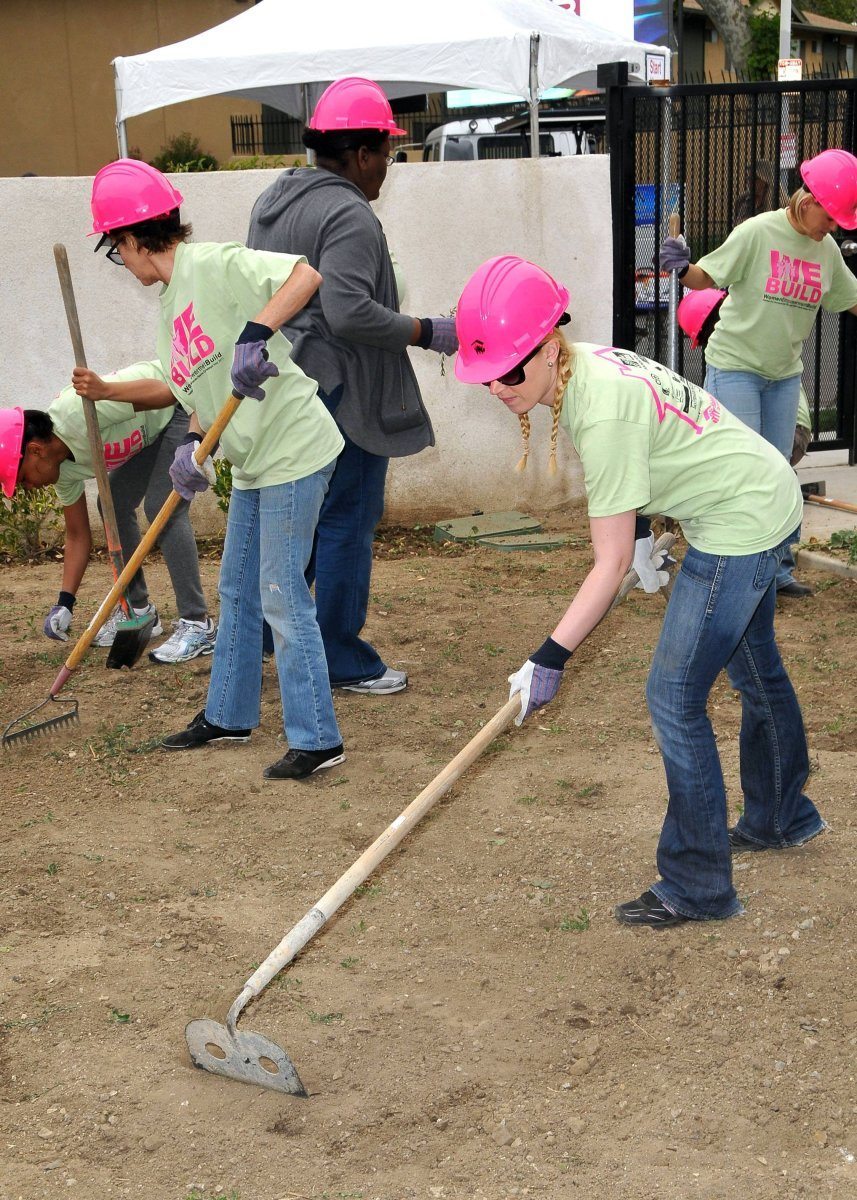 7. Set Sail as Crew
Want to live aboard a yacht and sail the high seas for free, shared costs or perhaps even for pay? You don't necessarily have to be a seasoned sailor to become part of a crew (although it helps). There are all sorts of opportunities on small, large, basic or luxurious yachts, research vessels, fishing boats, dive boats and tall ships around the world. Skippers are constantly looking for deckhands, hostesses, cooks and nannies as well as qualified sailors. Peruse CrewSeekers or Find A Crew and see if you can line up a seafaring adventure. Be realistic as crew work can be a hard slog, but it is a tempting way how to travel the world for free for a while.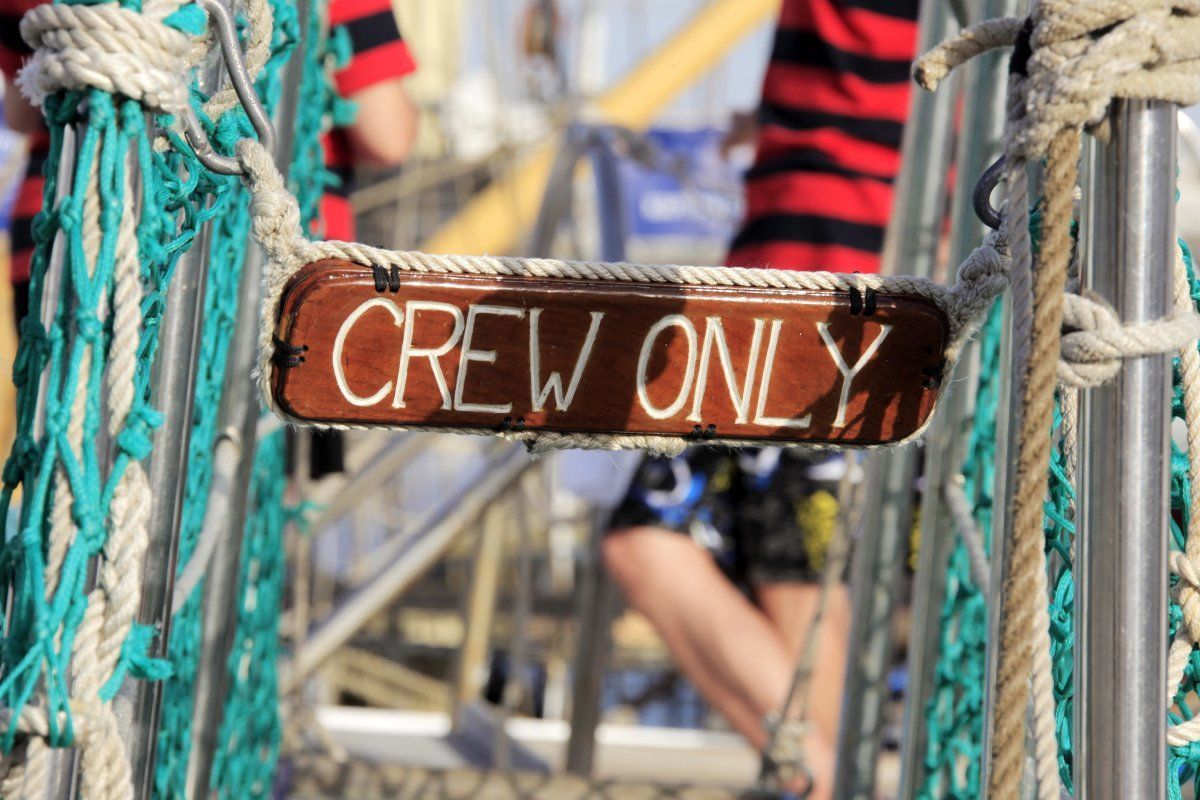 8. Sign Up for the Peace Corps
If you're an American over 18 with two years to commit to a life-changing grassroots public service project, you can apply for a volunteer position with the Peace Corps. This 60+ year old program offers rewarding opportunities in over 60 countries, involving health, education, community development and more. Many positions require a college degree or specialized credentials, but others are open to anyone with the willingness and enthusiasm to make a difference. Transportation, a housing allowance, medical benefits and a modest living stipend are provided, as well as an $8000 "readjustment" allowance after completing the full service. Language, technical and cross-cultural training are added benefits, but the biggest rewards come from a tangible sense of making a contribution in the world.
For shorter-term international volunteer opportunities or for citizens from other countries, peruse United Planet or VSO.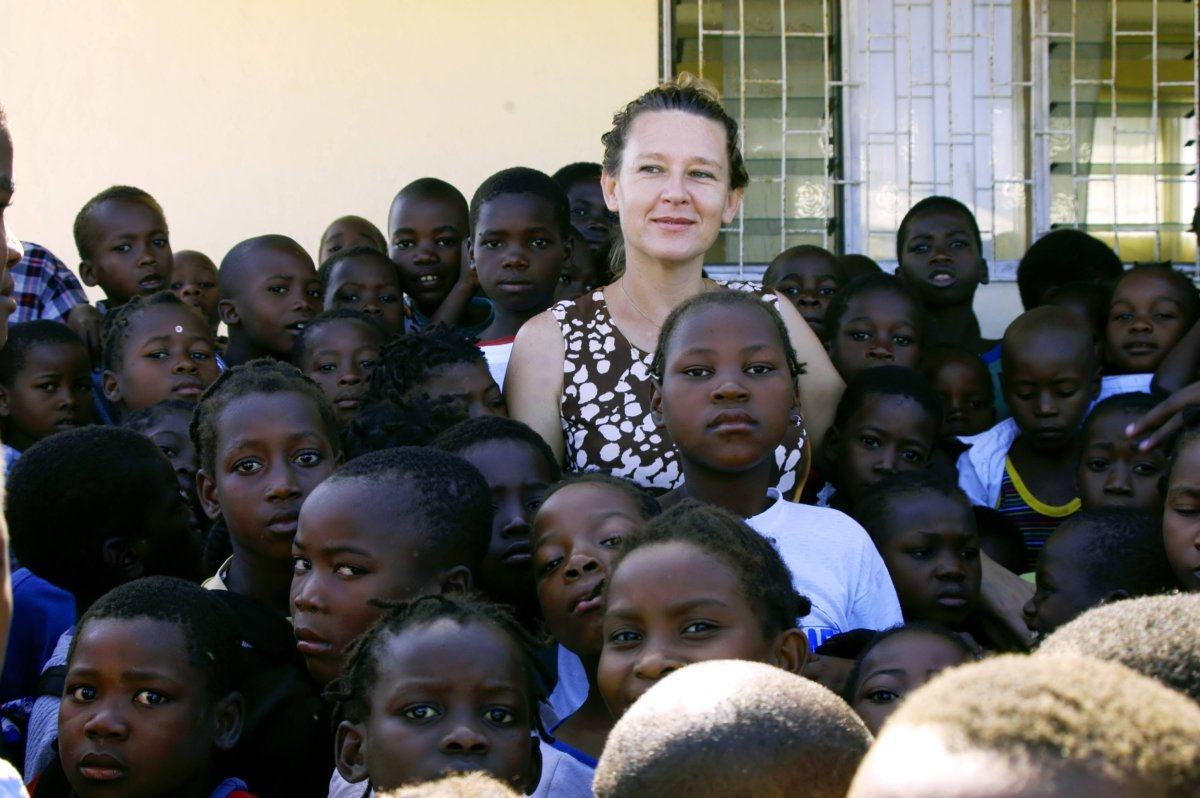 9. Try Experteering
Experteering is a specialized kind of volunteering where you contribute specific skills, credentials or expertise to a social enterprise somewhere out in the world. If you are a medical, science, IT or business professional, for example, with a desire for an immersive cultural experience, there are plenty of noble causes that could use your help. Moving Worlds is a great website that connects qualified professionals with social enterprises around the globe. Project requirements, time commitments and regions vary, but if you find a match for your skills and interests you can line up a rewarding no-cost travel experience that can further your career.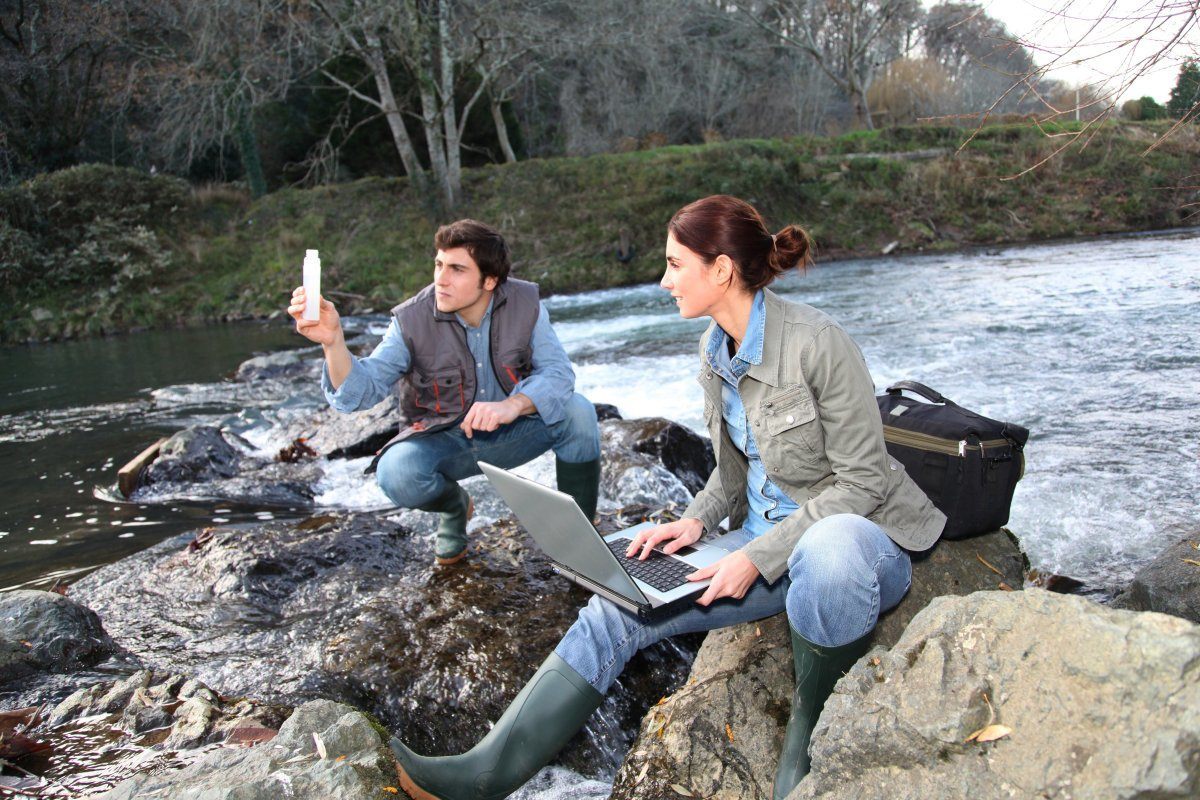 10. Teach English
Being born a native English speaker can be your passport to living and working abroad, which is a popular way how to travel the world for free. English teachers are in demand in China, Japan, South Korea, Latin America, Eastern Europe and other regions. The pay, hours and benefits vary widely, so do your homework before agreeing to an international contract. The best jobs require a bachelor's degree and a TEFL or TESOL certificate, but often just being an enthusiastic native speaker can get you hired. It can be draining work, but you can squeeze in fun and adventure on your time off and have a life-changing intercultural and language learning experience to boot. Many English teachers manage to save enough money to fund some extensive traveling after they've done their time. Check out ESL Cafe or CIEE and start talking your way around the world.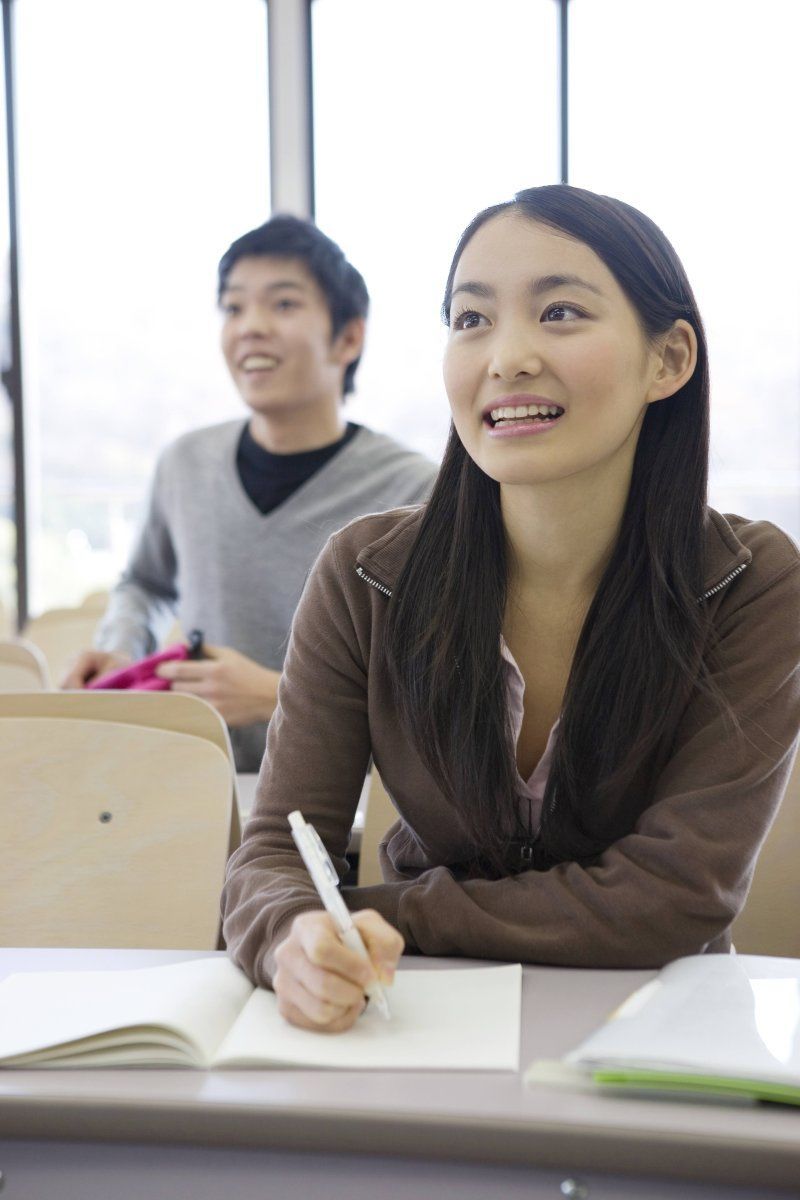 11. Travel Hack
If you know what you're doing, there is a way to amass enough miles, loyalty points and benefits to get free flights, upgrades, hotel stays and more. It's a bit of an art to take advantage of the system like a pro, but its completely legal and above board. Many credit cards, alliances and memberships offer sign-up bonuses, or run contests and promotions where you can earn significant points that eventually translate into travel experiences. The trick is to watch the fine print so you don't get stuck with membership fees and minimum spends that nullify the whole exercise. Travel hacking can be a time consuming effort, but the rewards are ultimately worth it. Learn the insider secrets with The Travel Hacking Cartel or The Points Guy.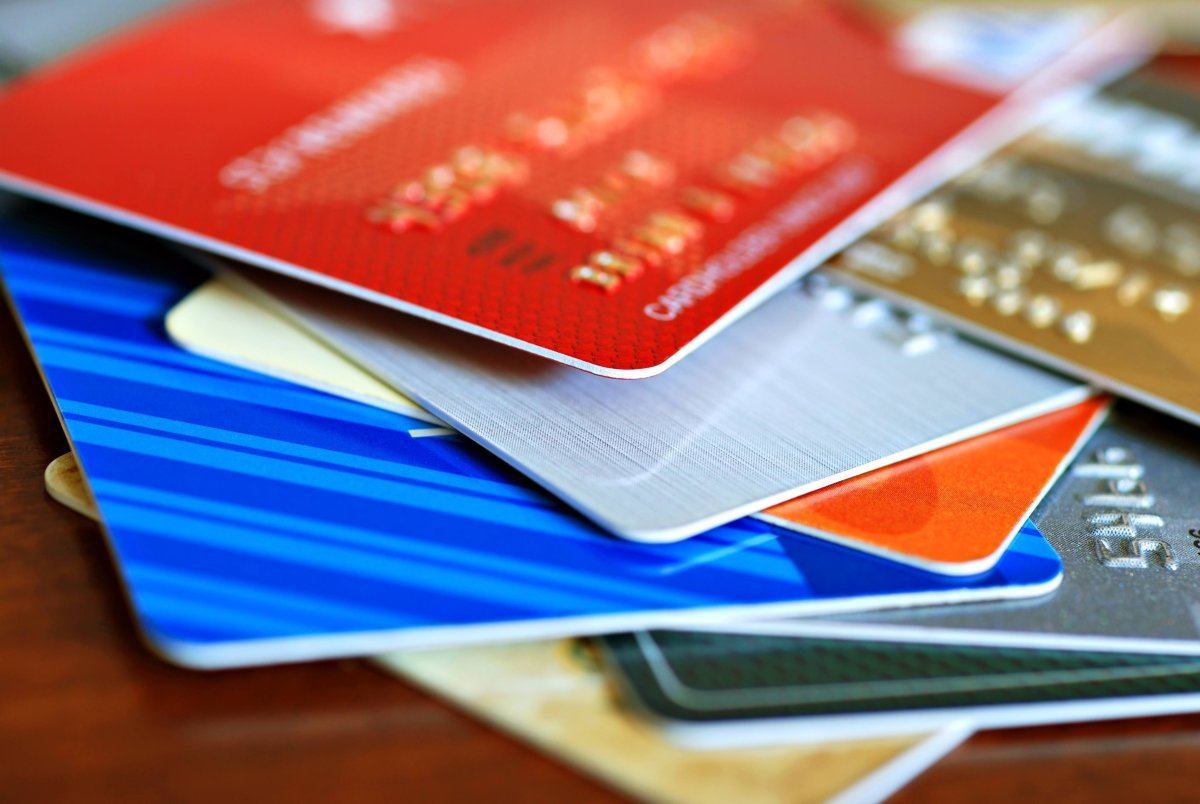 12. Hit the Road with a Driveaway Deal
If you're willing to drive a vehicle from point A to B, often across long distances, you can essentially get free transportation – sometimes gas included. This is another win-win opportunity, where a relocation company or individual gets their wheels delivered and you get to experience a cross-country road trip. Drivers have to be flexible, reliable and (usually) over 23. Often there's an upfront deposit to make sure you don't meander too far off the route and schedule. Check out Auto Driveaway, Toronto Driveaway or Relocation2Go for free (or super cheap) transportation options around the world.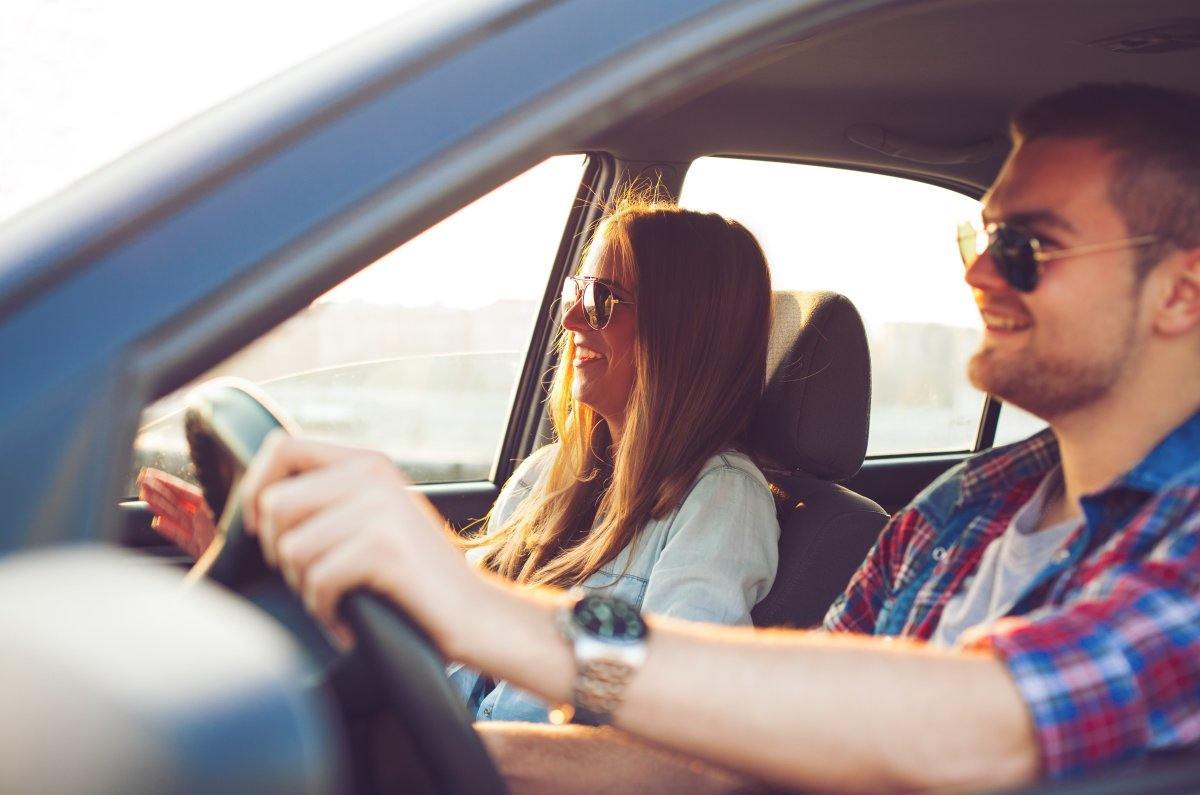 13. Embrace Simple (and Free!) Pleasures
There is a world of wonder and pleasure out there free for the taking, you really don't have to open your wallet every time you need a little recreation on your travels. Just do some research and you can find fun, fabulous and free things to do in every town, city or hamlet you could want to visit. Most museums have a free day each week or month – just time your visit accordingly. Many are free all the time. Some venues offer free concerts or performances you can take advantage of. Search the local papers for detailed listings of events and happenings. Enjoy a festival, catch a movie in the park, peruse a market, stroll the streets, hang in a park, swim at the beach, go for a hike, climb a tree – the list of no-fee pursuits and pastimes is endless. Of course, you'll probably want to have enough cash to see the main paid attractions and sites when you travel around the world too, but often, as the say, the best things in life are free.