Be it in bon bon, truffle or ganache form, chocolate is one of those universal flavors that most people adore. It is revered all over the world, so chances are you can indulge your sweet tooth while you're on vacation. In fact, there's an emerging niche of "chocolate tourism" that combines people's passions for treats and travel. Ready to pack your bags and delight your taste buds? Here are 13 delicious destinations for chocoholics. Drool away.
1. Oaxaca, Mexico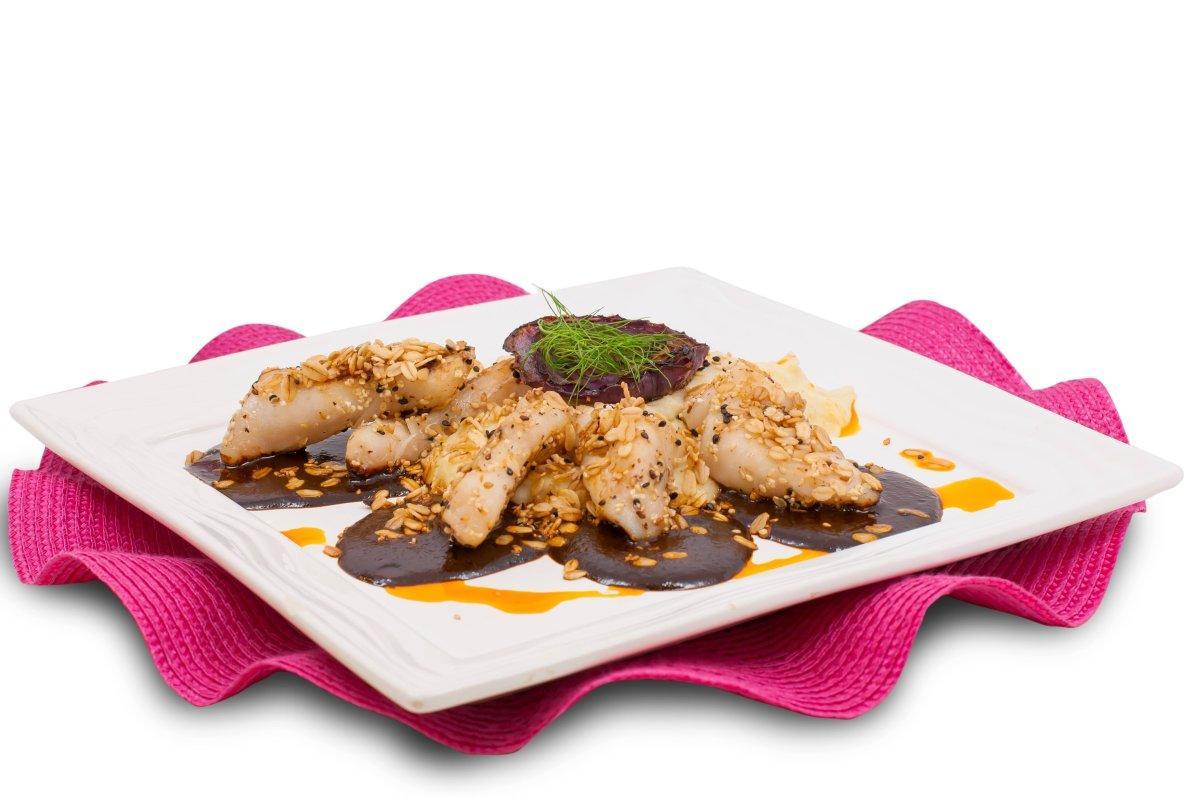 Give thanks to the ancient Mesoamericans for turning the humble cocoa bean into the luxurious confection we all overindulge in today. The Mexican state of Oaxaca, in particular, has a long and proud history with chocolate and produces some of the world's finest today. Oaxaca City is brimming with chocolate houses where you can indulge in rich, slightly bitter hot chocolate fresh from the producers. See how it's made at the various chocolatiers along Calle Mina, otherwise known as "chocolate street". Visit shops like Mayordomo or La Soledad, which also runs the Hotel Chocolate Posada. For a different take on the sweet stuff, try a traditional tejate (a hot beverage made with corn, cocoa and cinnamon) or Oaxaca's world-renowned mole (a spicy savory blend of chocolate and chiles). Sounds strange to the uninitiated, but any self-respecting chocoholic has to try this.
2. Ghirardelli Square, San Francisco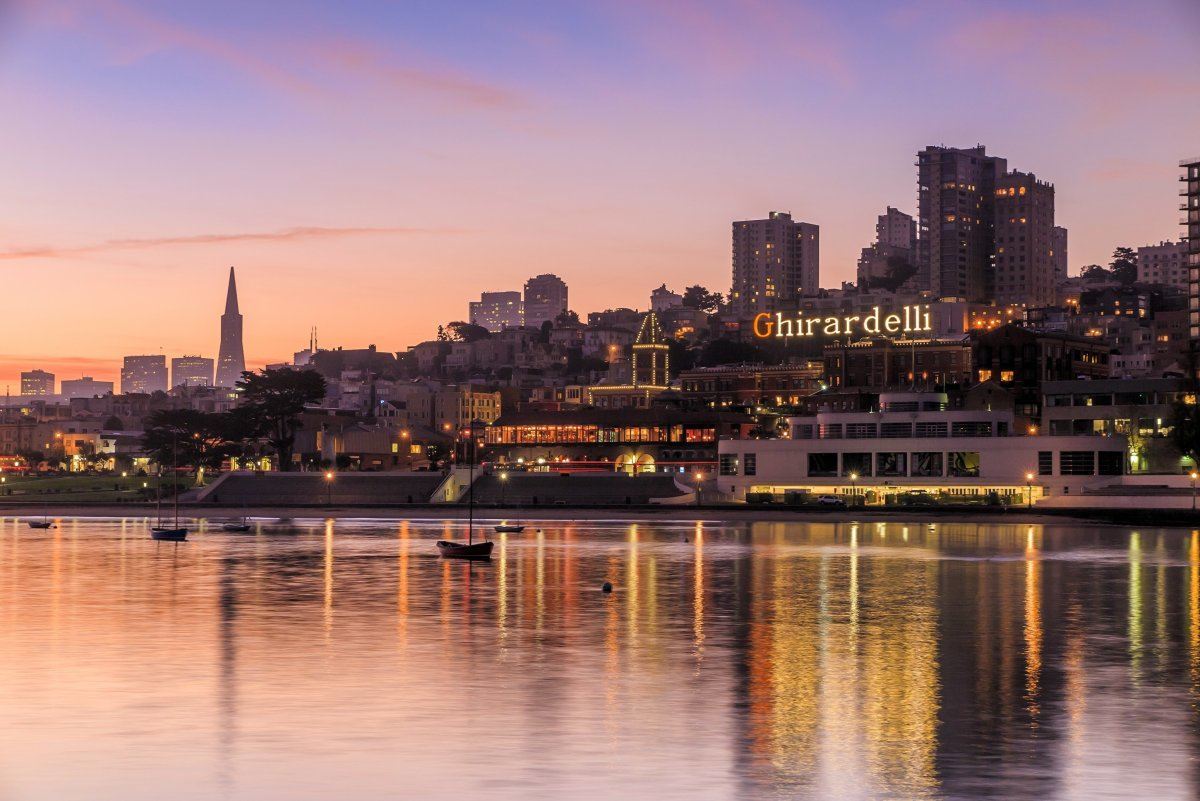 Ghirardelli chocolate is a true San Francisco treat. The premium chocolatier has been in business since 1852, with its proprietary blend of beans and signature roasting style. You can see some of the vintage processing in action at the flagship factory/store/ice cream fountain in San Francisco's Ghirardelli Square, a city landmark near Fisherman's Wharf. Indulge in their elaborate range of classic hot fudge sundaes and beverages like Sea Salt Carmel Hot Cocoa. Peruse the shelves of decadent bars and delectable squares in a dizzying array of flavors. Don't miss the two day Ghirardelli Square Chocolate Festival held annually in September.
3. Train du Chocolate, Switzerland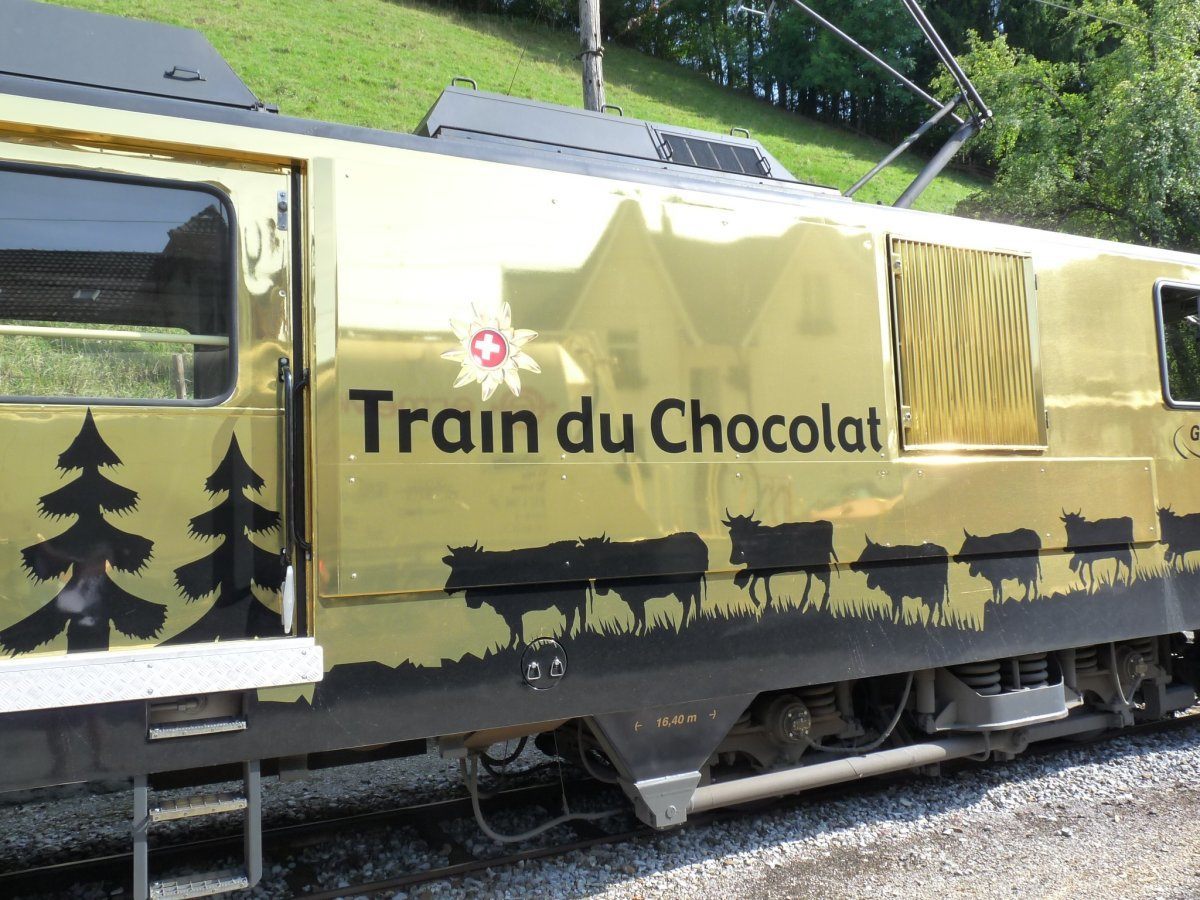 If you love cheese, chocolate and stunning Alpine scenery, this train trip ticks all the boxes. Boarding a vintage pullman carriage in Montreaux, Switzerland, the fist stop is Gruyeres, where you tour the town castle and cheesemaking factory where they make that melty goodness ideal for fondues. Then you ride the rails to Broc, the charming home of the Cailler-Nestle chocolate factory. It is run by the grandson of François-Louis Cailler, who apparently introduced the first chocolate recipe to Switzerland in 1819. Naturally, tasting is an integral part of the itinerary. The "chocolate train" runs these daylong excursions from June to October.
4. Angelina, Paris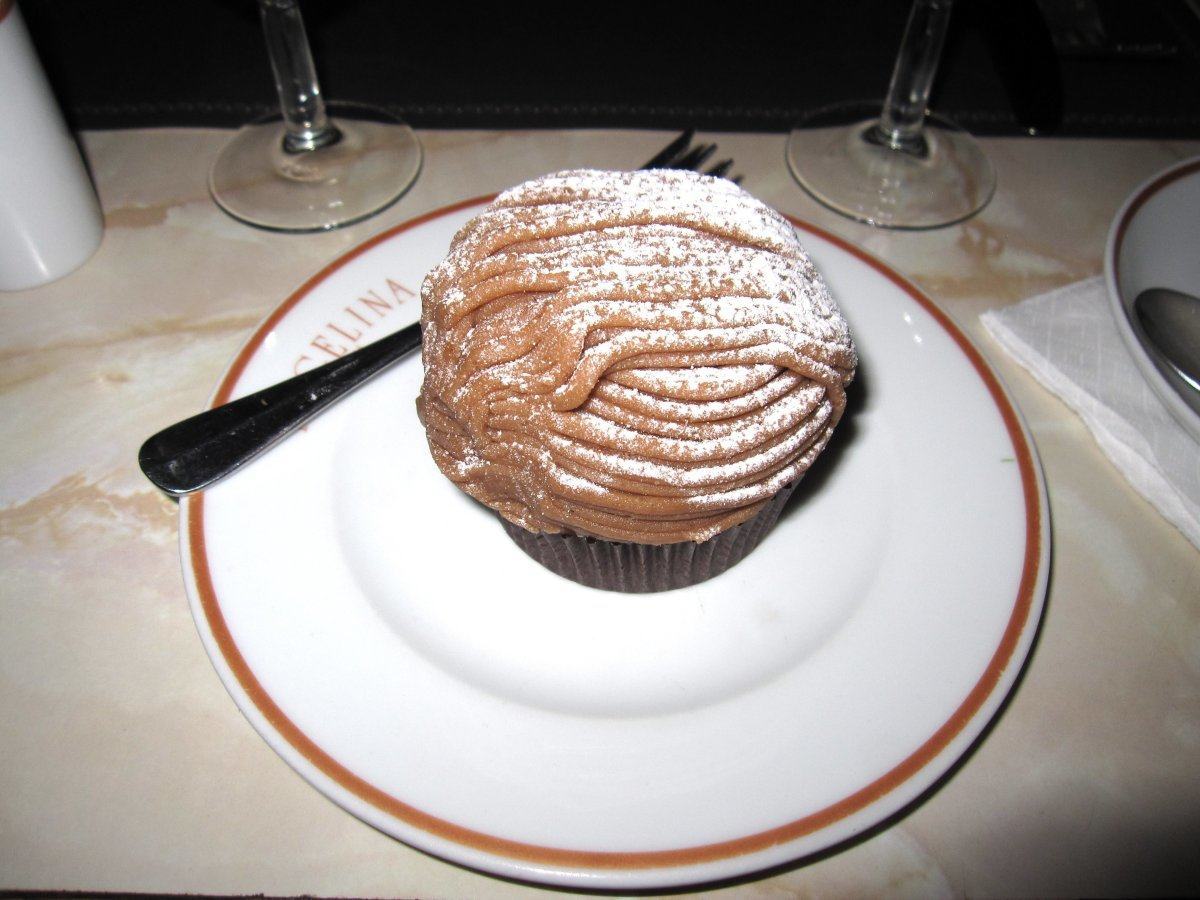 Any chocoholic's bucket list must include a visit to the legendary Angelina teahouse on Paris's Rue de Rivoli. In a city famous for chocolates, this classic experience is a stand-out. There's plenty to tempt you in in this chi-chi cafe circa 1903, but first-timers have to try the Chocolat Africain. To call this "hot chocolate" is an understatement. It's is more like an impossibly thick molten drinkable pudding, served in a pitcher with a side of homemade whipped cream to dollop on top. At least three people can share one order. Its so rich and satisfying, you probably can't handle a refill no matter how much you love it. Pair this with their signature Mont Blanc, a delightful chesnut, fromage blanc and meringue pastry. Angelina is well worth the line up and caloric indulgence.
5. Hershey, Pennsylvania
It's no wonder that Hershey, Pennsylvania is known as Chocolatetown, USA. It is home to one of America' most popular milk chocolate brands, founded in 1906 by Milton S. Hershey. He built a leisure park for his factory's employees that has since blossomed into a mega theme park with rides, amusements and attractions galore. Roller coasters are Hershypark's specialty. Nearby is Hershey's Chocolate World that contains shops, restaurants and a chocolate factory tour ride. You can even create your own chocolate bar concoction. It may be the closest thing to a real life Willy Wonka tour as you can get.
6. Chocolate Boutique Hotel, Bournemouth, UK
For the ultimate chocolate lover's fantasy, book a stay at Bournemouth's Chocolate Boutique Hotel. Each room is cocoa themed, and gives you plenty of opportunity to indulge on sweet treats. The cascading chocolate fountain at the foot of the bed beckons you to dip strawberries and marshmallows at your leisure. Chocolate cocktails help you cleanse the palate in between truffles. Various workshops and events include painting, cooking experimenting and getting messy with chocolate. It makes a sweet lovers' retreat or girlfriends' getaway.
7. Museu de la Xocolata, Barcelona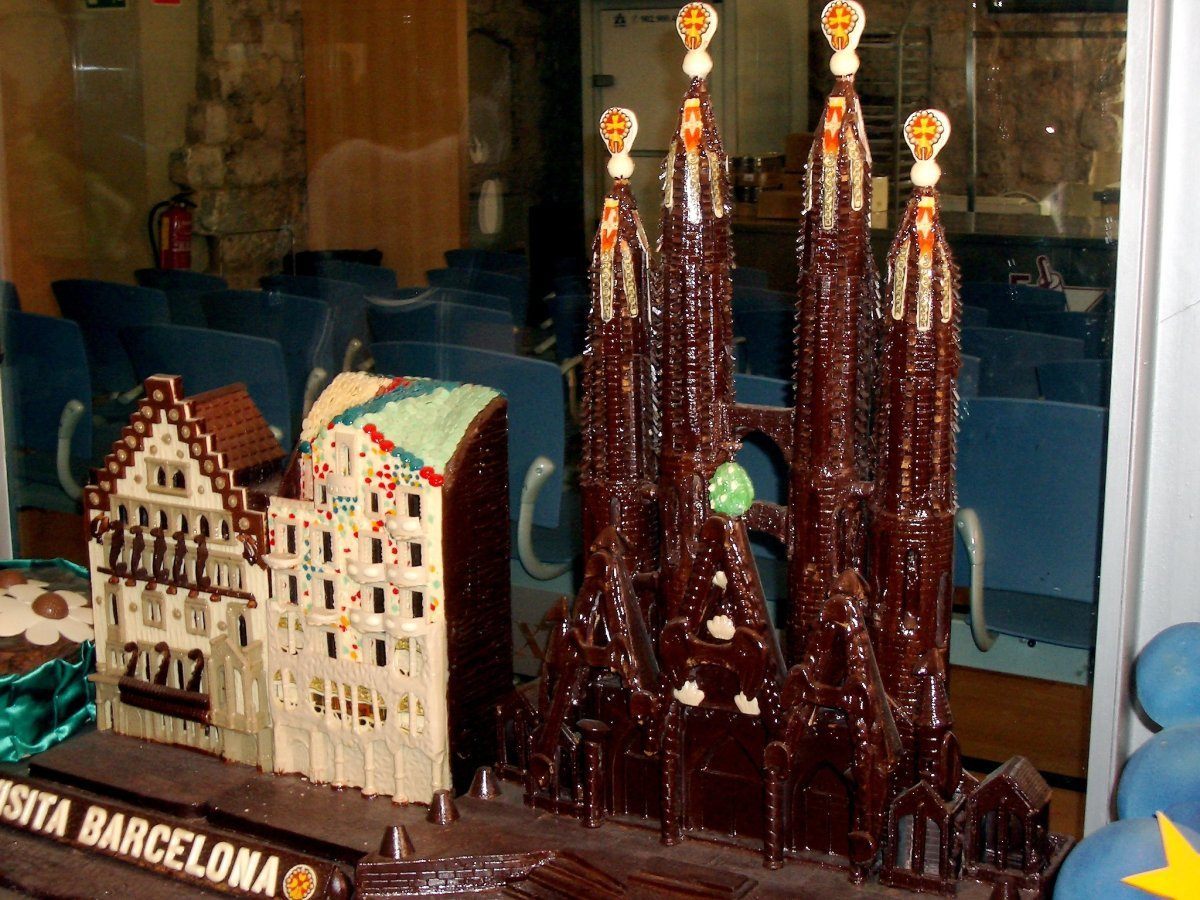 This small museum lets you learn all about the history of chocolate, a magical ingredient revered as a medicine, food and aphrodisiac for centuries. You also get an education in the manufacturing process, from grinding dried cocoa beans to the molding the chocolate bars. The highlight is a miniature display of Barcelona's architectural landmarks all made out of chocolate. Well, that and the chance to taste some at the end of the tour.
8. Choco Chicken, Los Angeles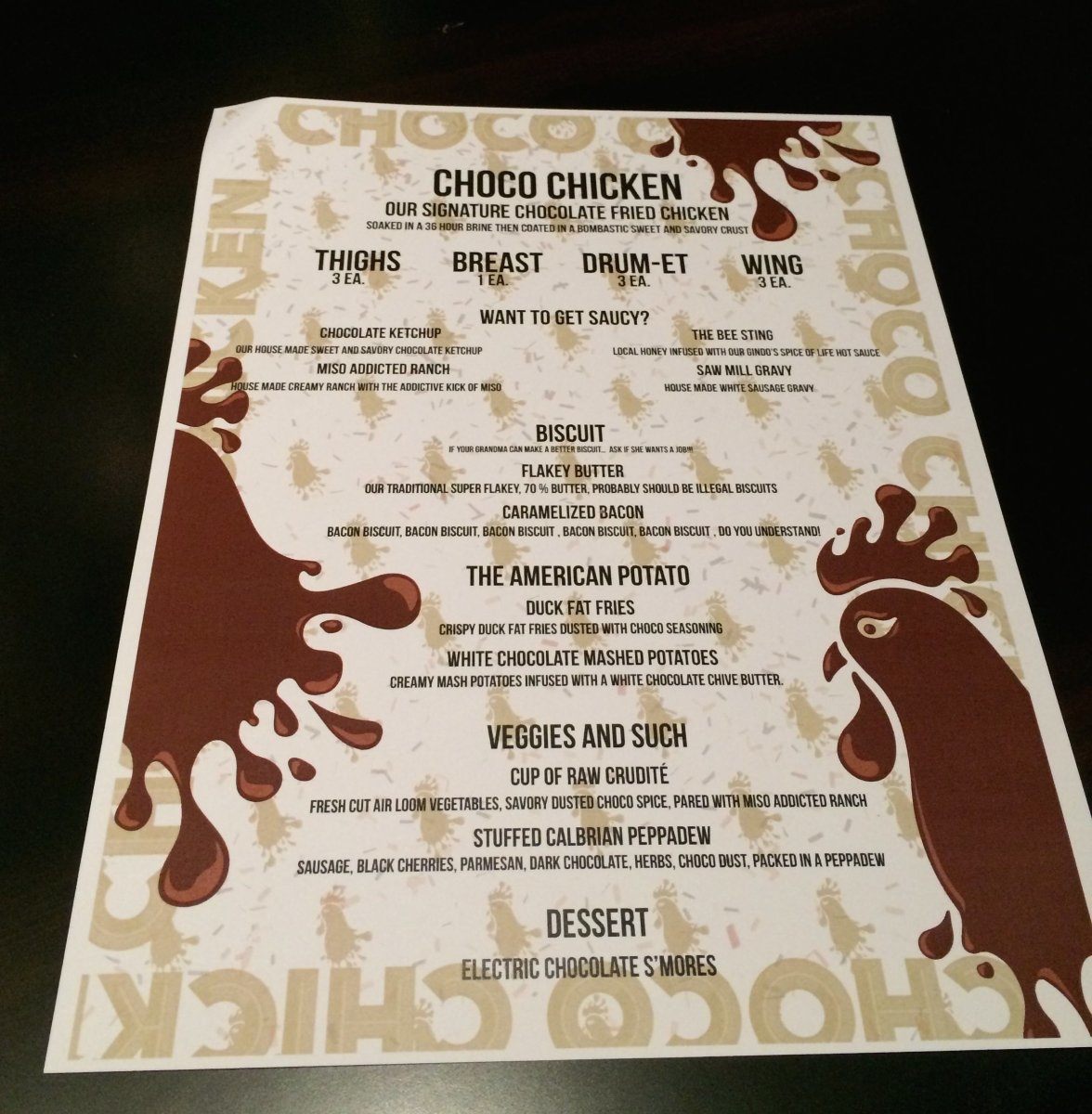 There's a new concept restaurant in downtown LA off 12th and Grand that puts a twist on the classic American comfort food – fried chicken. It infuses its spices and seasoning with chocolate, for a surprising sweet, spicy and savory kick. Sounds a bit out there, but it's decidedly delicious. It's not dripping in chocolate, more like subtly dusted with cocoa. Menu items include white chocolate mash, chocolate drumettes and choco ketchup. Don't knock it til you try it.
9. Boucoun Hotel Chocolat, St. Lucia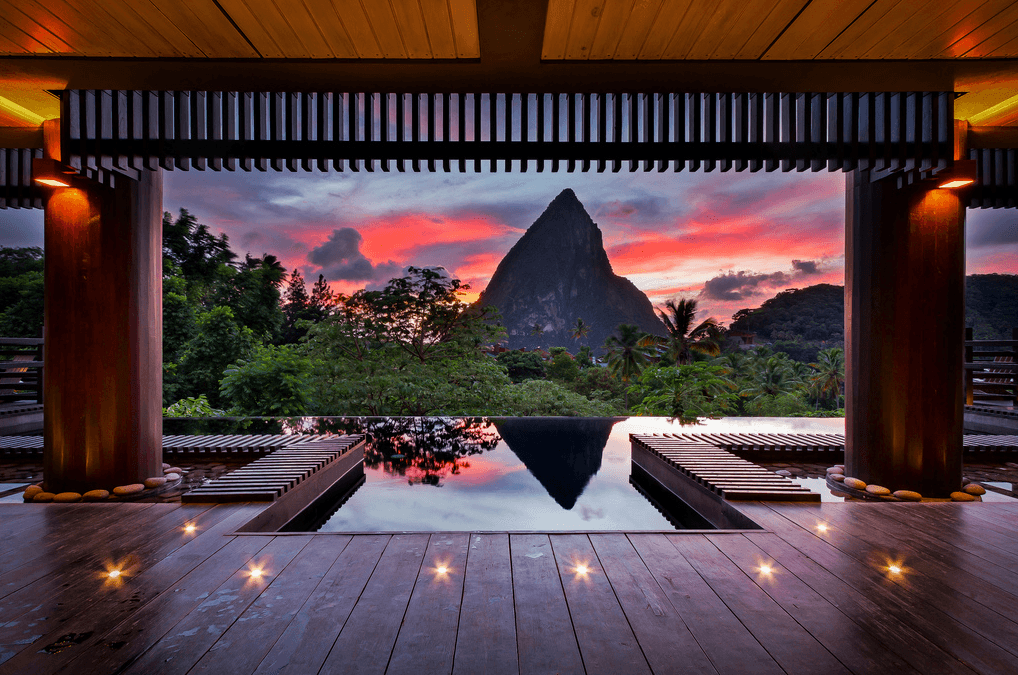 The idea of a tropical paradise getaway just got better. There's a chocolate-themed boutique hotel in St. Lucia that makes this a real fantasy island. The luxury hotel is actually set at a working cocoa plantation, and adds special chocolate touches wherever possible. The pool is lined in black quartz to look like it's filled with liquid fudge. The CocoaJuvenate spa offers a range of chocolate-centric treatments. The bar serves creative cocoa-infused cocktails. You can even create your own farm-to-bar chocolate, starting by cutting down your own cacao pods. All this with a view of St. Lucia's iconic Piton mountain. You might never leave.
10. Big Tree Farms Chocolate Factory, Bali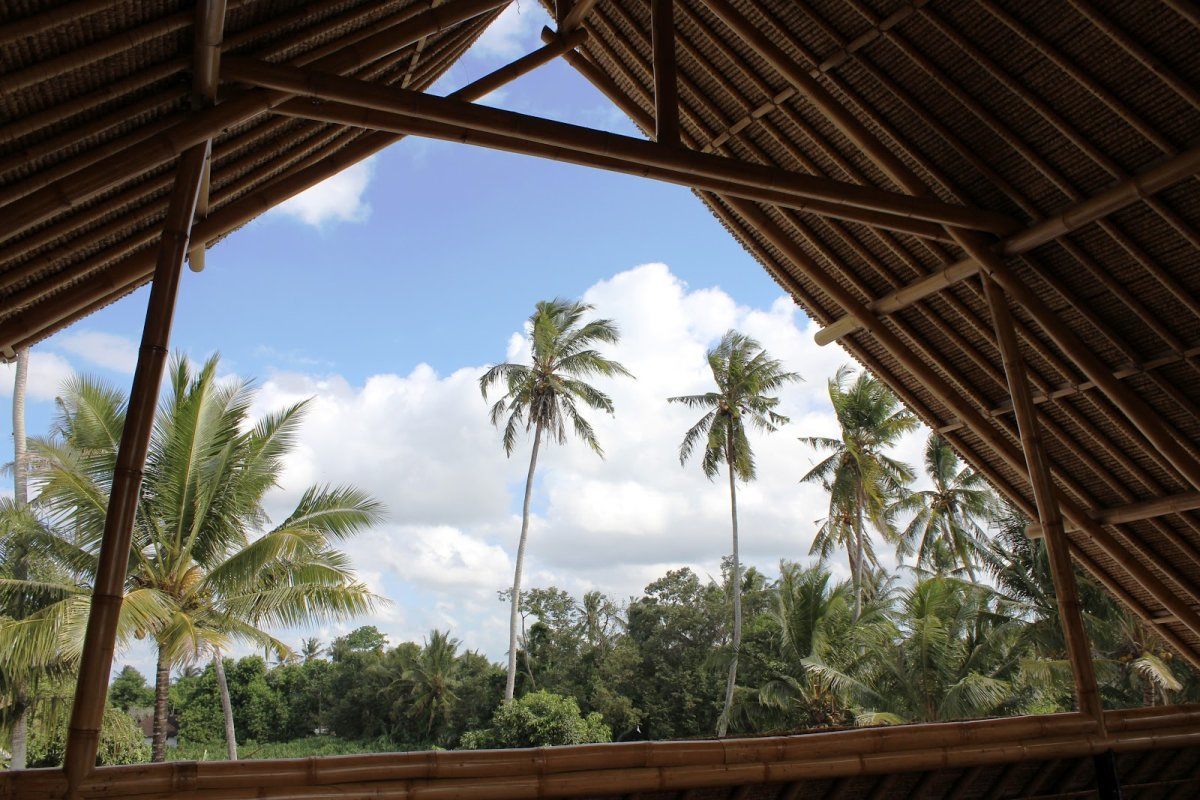 Speaking of tropical destinations for chocoholics, seek out Big Tree Farms chocolate factory when in Bali. It's located about 25 minutes south of Ubud on the verdant slopes of a Balinese volcano. They produce some of the finest artisanal chocolate around, all with organic, fair trade, sustainable practices in keeping with the harmonious Indonesian concept of jamu. It's the world's first company to produce a raw cold processed organic cacao powder and butter. Even the bamboo building is impressive, known locally as the "bamboo cathedral". Take a tour of the facilities, attend a workshop or event, and treat yourself to some chocolate indulgences at the end.
11. 100% Chocolate Cafe, Tokyo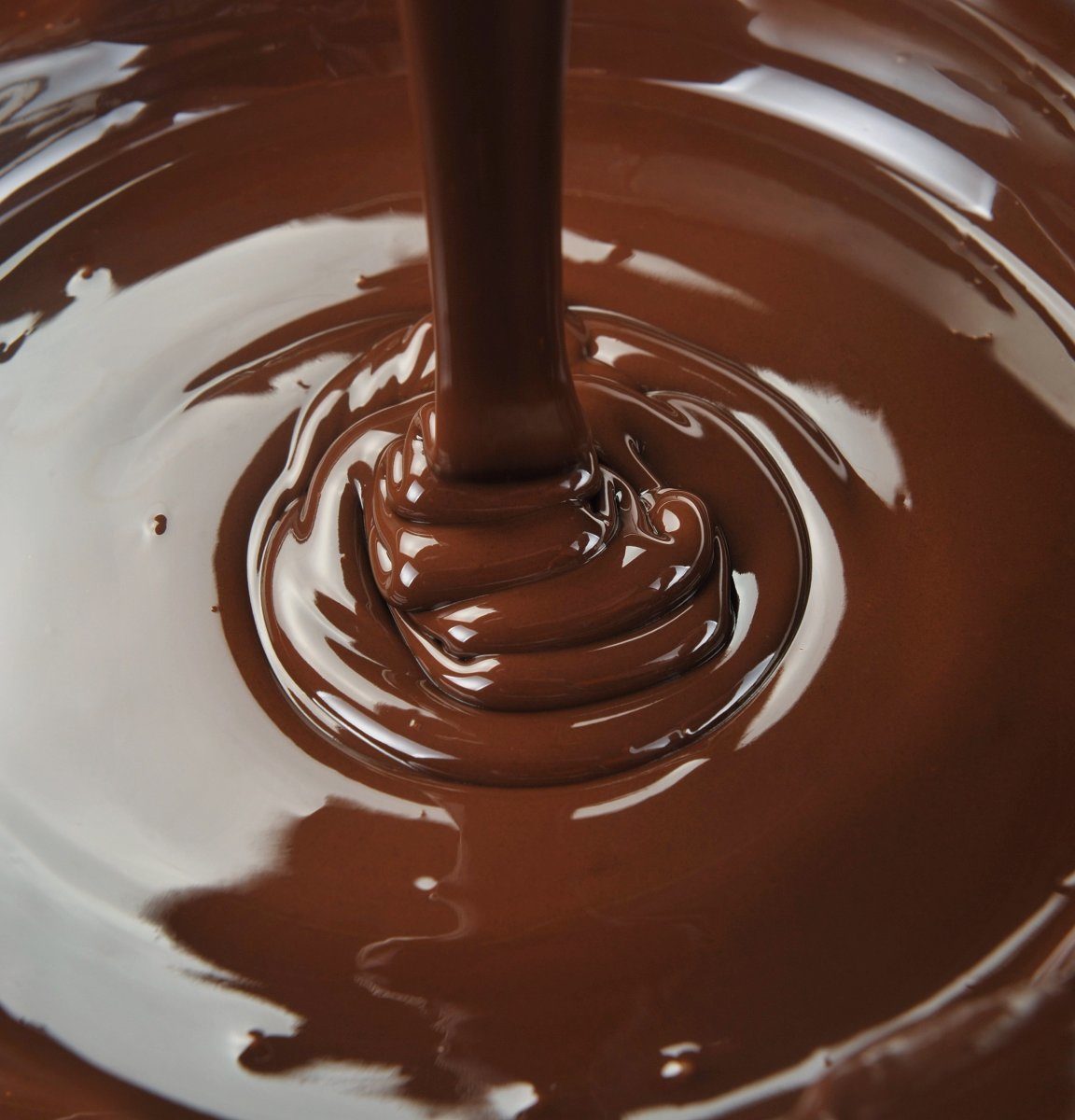 Like the name implies, this dessert cafe in Tokyo's Kyobashi district is all about chocolate. Set in the Meiji Company headquarters (one of Japan's biggest confectioneries), it's stylish and modern with a ceiling that looks like a molded chocolate bar. The wall features 56 varieties of chocolate that can be bought by the square. Some of the more unusual blends include chocolates with cheese, basil or black pepper. A wide assortments of chocolate cakes, beverages and other indulgences round out the menu, making this one of Japan's best destinations for chocoholics.
12. Cocoa West Chocolate Suite, Bowen Island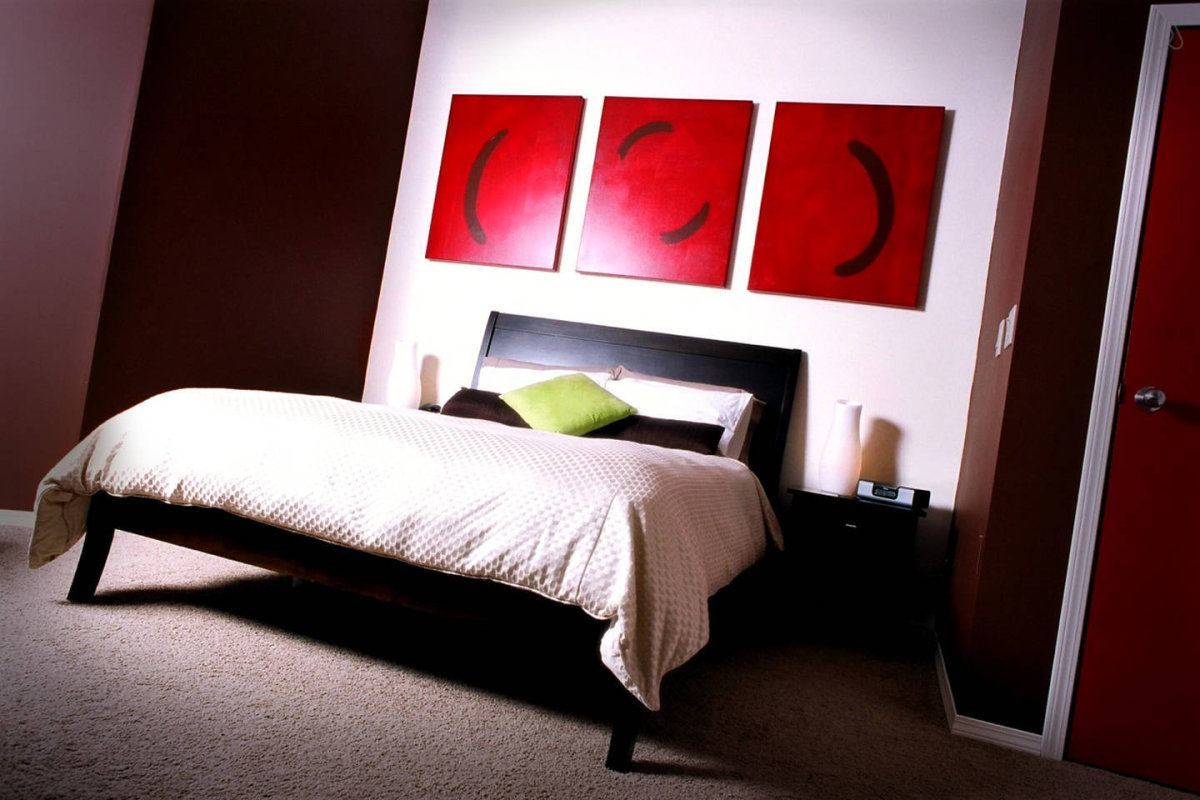 You know the "bed and breakfast" concept? Well, make way for this "bed and chocolate" twist. Cocoa West Chocolatier on beautiful Bowen Island, BC, offers a sumptuous chocolate suite where you can indulge in a Gulf Island getaway complete with hiking trails, woodsy beaches, kayak trips, mountain views – and chocolate! The company is known for its velvety organic truffles and deep, dark chocolates with imaginative fillings. The room has complimentary drinks and snacks and movies that are choco-related. In the morning you are treated to a free cookie and a creamy hot chocolate with a shot of espresso. That's the perfect B&C morning meal.
13. Chocolate Festival, Bruges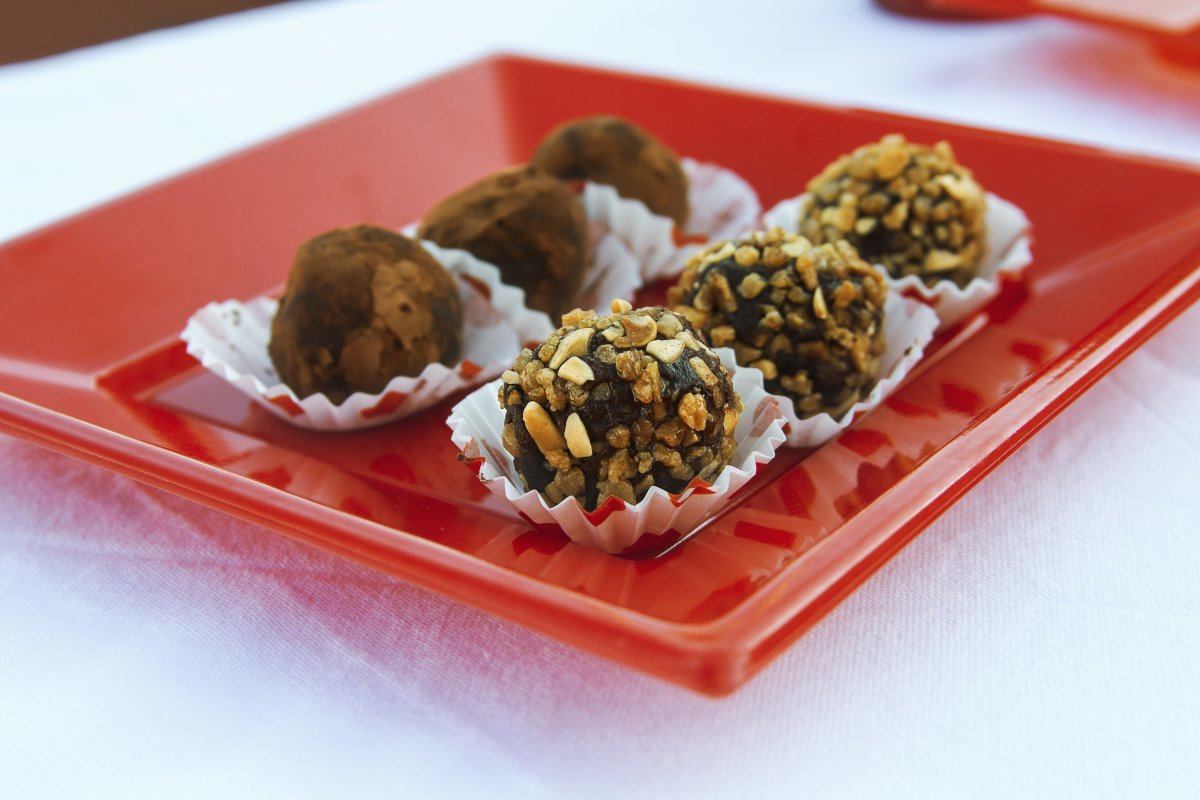 If there's one country that's immersed in chocolate its Belgium, home to over 2,000 chocolate shops and producer of over 172,000 tons of chocolate each year. Many fine chocolatiers are based in the northwestern town of Bruges. Each April it hosts an annual Choco-Laté Festival that attracts chocolate artists, producers and enthusiasts from all over. Don't come here if you're watching your weight, but do come if you want to be swept away with sinfully sweet sensations. Live demonstrations and copious sampling opportunities are complemented with displays by innovative chocolate sculptors, painters and body painters.