The Christmas season isn't properly celebrated without immersing yourself in some holiday cheer. Europe embraces Christmas in a big way, and offers age-old festive markets that seem right out of a snow globe. Take a city break or plan a winter vacation across the pond to experience this wonderful tradition, surrounded by fairy lights, strolling carolers and tempting aromas. It's never a bad time to visit these historic cities, but they show off particularly well during the Yuletide season. Bundle up and check out these Christmas markets in Europe. They're bound to get you in the spirit, not to mention get your gift shopping done.
1. Vienna, Austria
The town of Vienna has been throwing magical Christmas markets since the 13th century, so they know a thing or two about how to do it right. Today they have ten different markets where you can buy stocking stuffers like gingerbread hearts, handcrafted ceramics and elaborate ornaments, often with world class choirs singing carols while you peruse the stalls. This market is held from November 14th until Christmas Eve.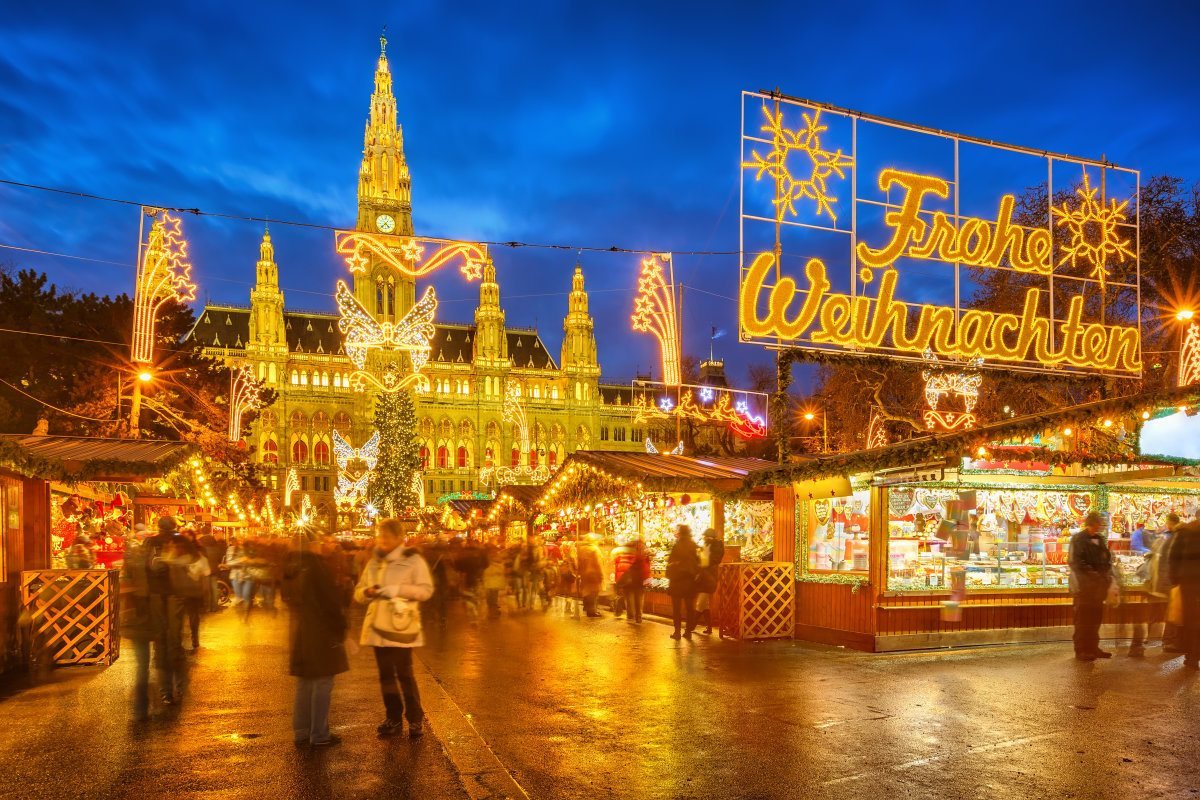 2. Stockholm, Sweden
.
Stockholm's old town of Gamla Stan is a picture-perfect setting for a Christmas market. They've been doing this for over 500 years, and the colorful facades of the old Scandinavian buildings surrounding Stortorget Square are reminiscent of gingerbread houses. The stalls at this market primarily sell crafts and goods made locally in Sweden. It's the most fun when there is some snow on the ground, which probably makes the glögg (mulled wine) and pepparkakor (ginger thins) taste that much more delicious. Visit this market between November 21 and December 23.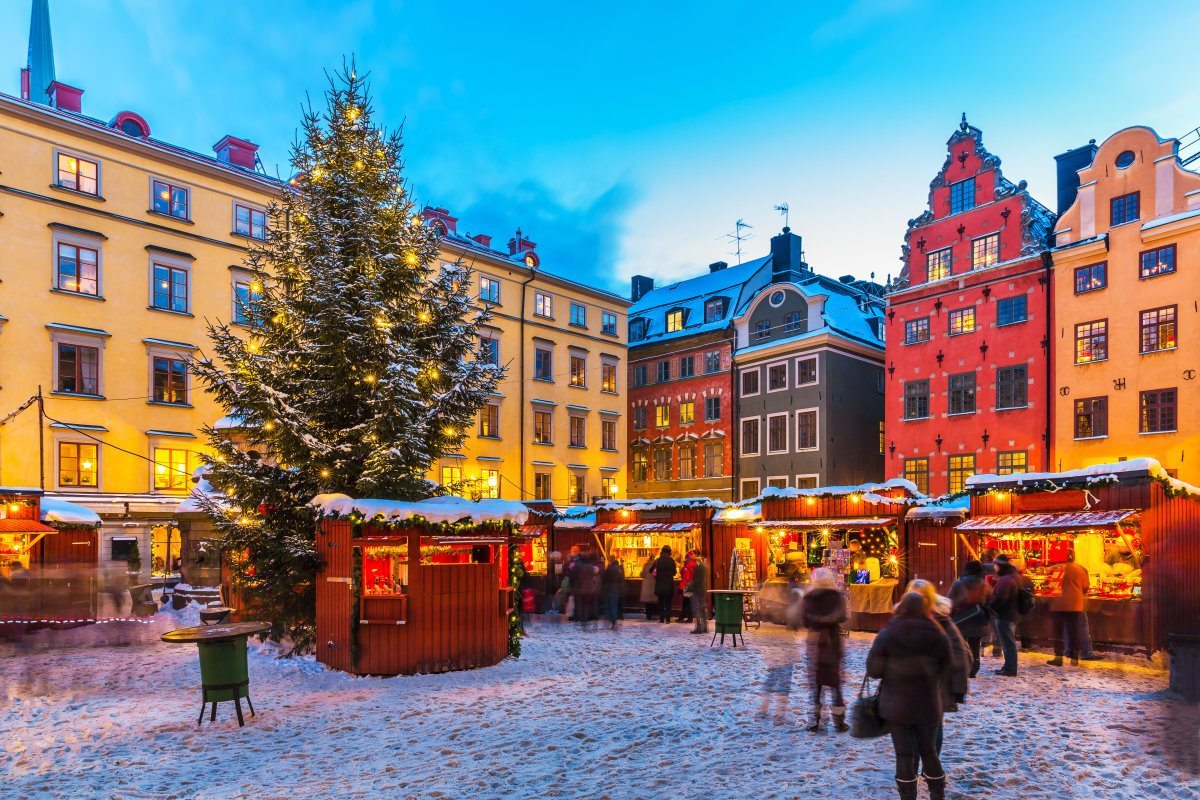 3. Manchester, UK
Manchester hosts an jolly Christmas market with ten different sites. They launched in 1999 and have been growing in size and in fun each year, and some say it's the best in the UK. Traders from all over Europe come to operate the stalls, so you're sure to spot some unique finds. This market tends to open a lot earlier than the rest, running from November 14 to December 21, if you like to get a head start on your retail therapy.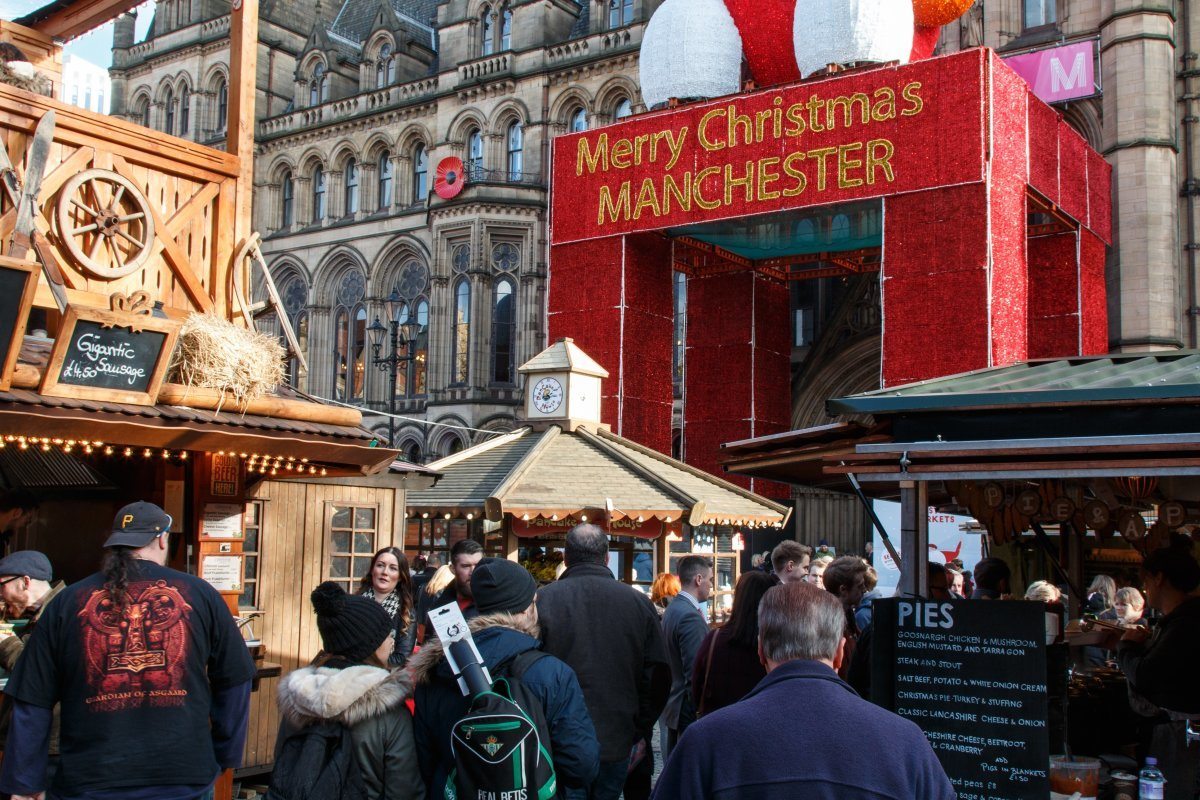 4. Angers, France
Angers is the site of the annual Soleils d'Hiver (Winter Suns) festival, which has a particular emphasis on tasty treats. The adults can sip on hot mulled wine and eat nougat while the children ride on the train and carousel. There's also plenty of shopping to do in the boutiques and artisanal shops in the area. This market runs from November 28 to December 27.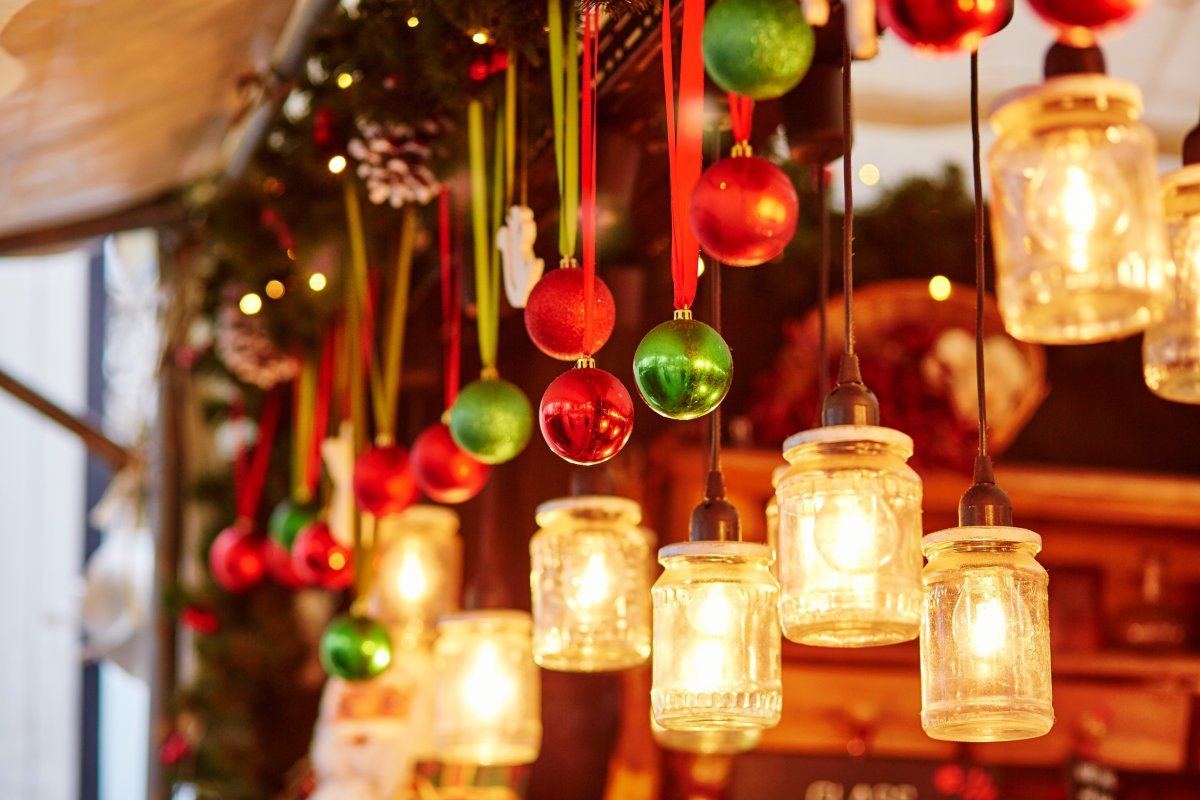 5. Hamburg, Germany
Many Christmas traditions stem from Germany, and so Hamburg's Christmas Markets are particularly atmospheric. There are 15 different markets so there is something for everyone, from woodcarvings, silver jewelry, hand-crafted decorations and festive baked goods. There is even a risqué 18 and over market where children are not allowed. They're allowed plenty of other places however, particularly the Toy Street and the areas where sweet treats are the focus. The markets here run November 23 to January 6.
6. Bologna, Italy
Italy is full of charming Christmas markets, but one of the best is in Bologna. There are several sites, including one next to the 12th-century San Pietro Cathedral and another by the Santa Maria dei Servi church. The Bologna markets have a lot of traditional things to buy like nativity scenes, ornaments and decorative items, but they really shine in the food department. It might be your chance to taste a piece of "fruit" made from marzipan, citrus peel and dark chocolate. This one runs from November 17 to January 7.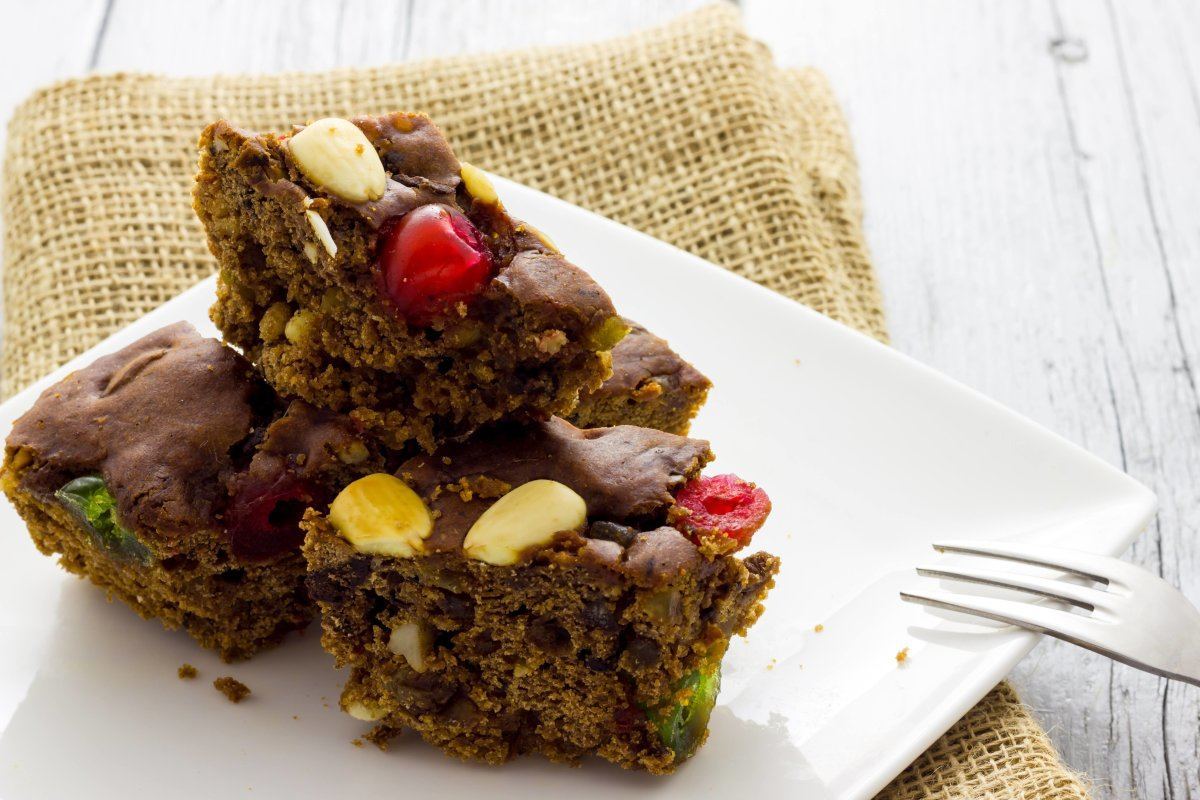 7. Innsbruck, Austria
Another spot in Austria that does a good Christmas market is Innsbruck. The small city is surrounded by mountains which creates a cozy authentic Alpine vibe. And what goes better with Christmas than snowy mountain peaks? Each day at dusk trumpeters play carols, and you can fill up on donuts topped with hot cranberry sauce. This charming fairytale market runs from November 15 to January 6.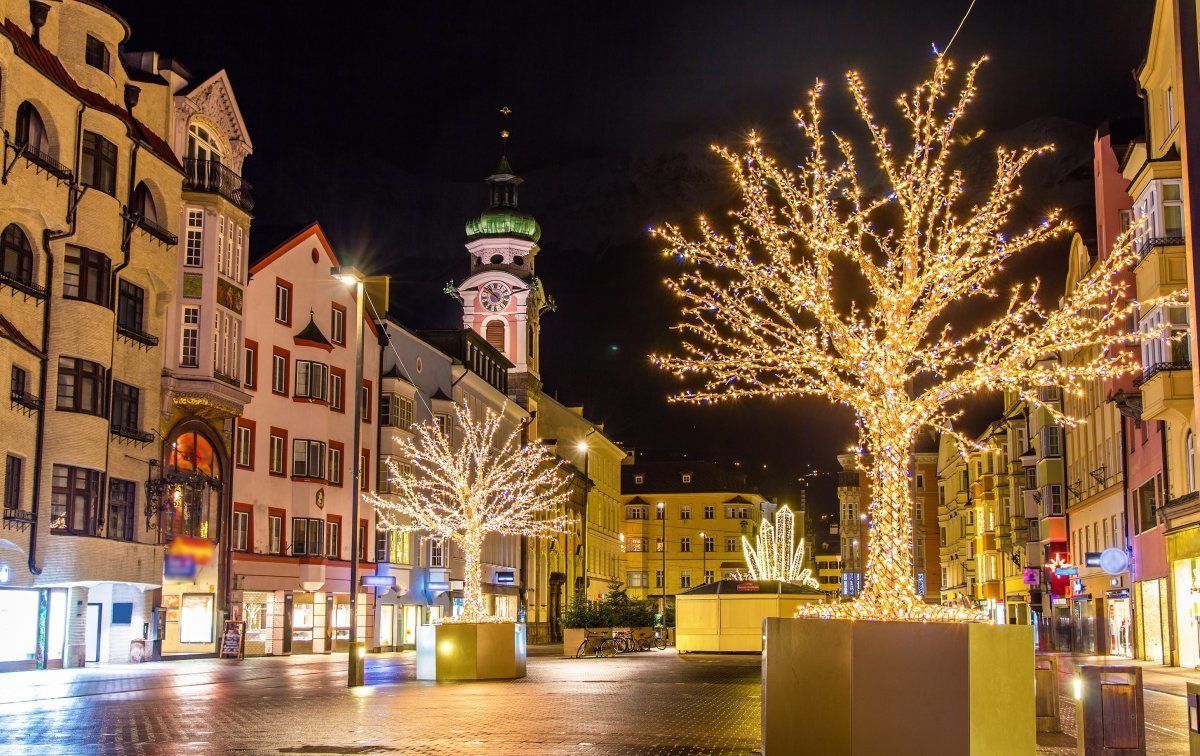 8. Budapest, Hungary
Vörösmarty Square in Budapest makes a postcard-worthy setting for a European Christmas market and winter festival. You'll find plenty of that mulled wine in Hungary, alongside handmade chocolates, honey cakes and other delectable delights, both sweet and savory. You can even pick up a "good luck" garden pixie at this market to take some of the Christmas cheer into the New Year. The 100 pavilions here also sell likes traditional fur hats and gloves plus other unique handicrafts. There's also an ice rink in the plazza, if you have any energy left after poking around the stalls. This one is open November 13 to January 6.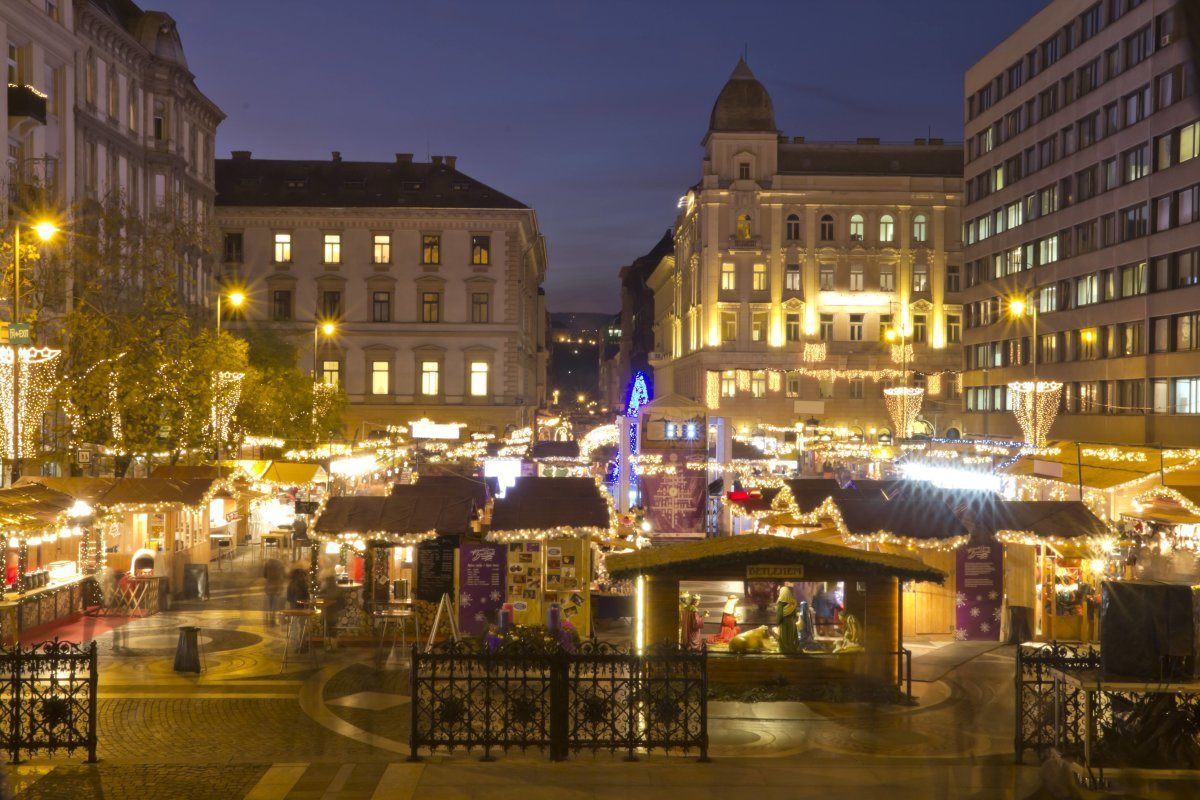 9. St. Gallen, Switzerland
St. Gallen is located about an hour from Zurich. The old town gets really decked out for the season, including being decorated with 700 stars that are hung about the streets. It's fun to be there for the tree lighting and carol singing, but it's easy to get in the spirit any day of the week with all the wine and rum fire punch going around. Look for some biberli, the gingerbread/marzipan treats made into elaborate edible shapes. This market runs from November 27 to December 4.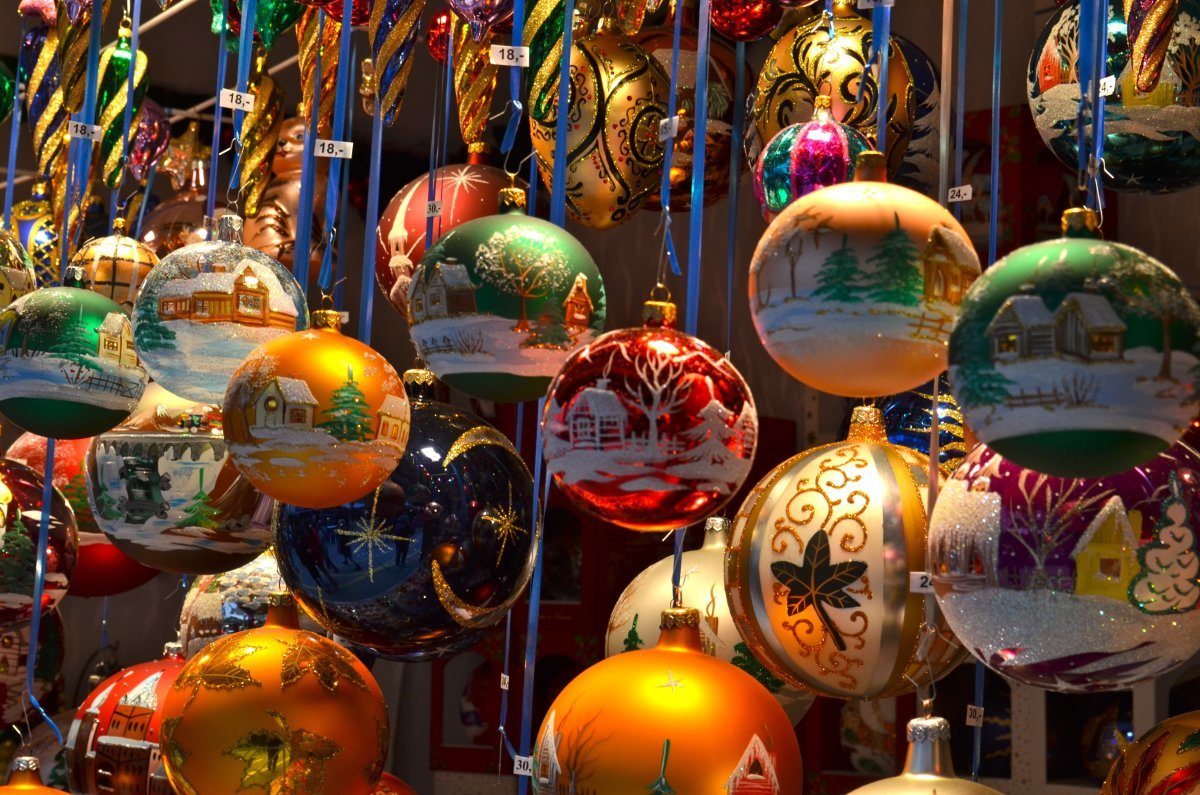 10. Prague, Czech Republic
In Prague's Old Town Square you will find a nativity scene set on a stage, as well as plenty of live performances by folk groups and choirs. There are also evening concerts in the old churches in the area, which is about as Christmassy as the season gets. Stop by between November 28 and January 6.