Alita and Karan fell in love, and they weren't going to let their cultural differences stand in the way of their happily ever after. Joined by their family and friends, they first celebrated their nuptials with a traditional Hindu ceremony for Karan, and then finished things off with a traditional Christian ceremony for Alita. Both weddings took place in Goa, India, and to say these ceremonies were lavish is an understatement. Check out the beautiful wedding photos courtesy of Shutterdown.
1. Karan Gets All Dolled up in a Colorful Lehenga Choli – A Traditional Indian Outfit, Dazzling Gold Jewelry, and Headwear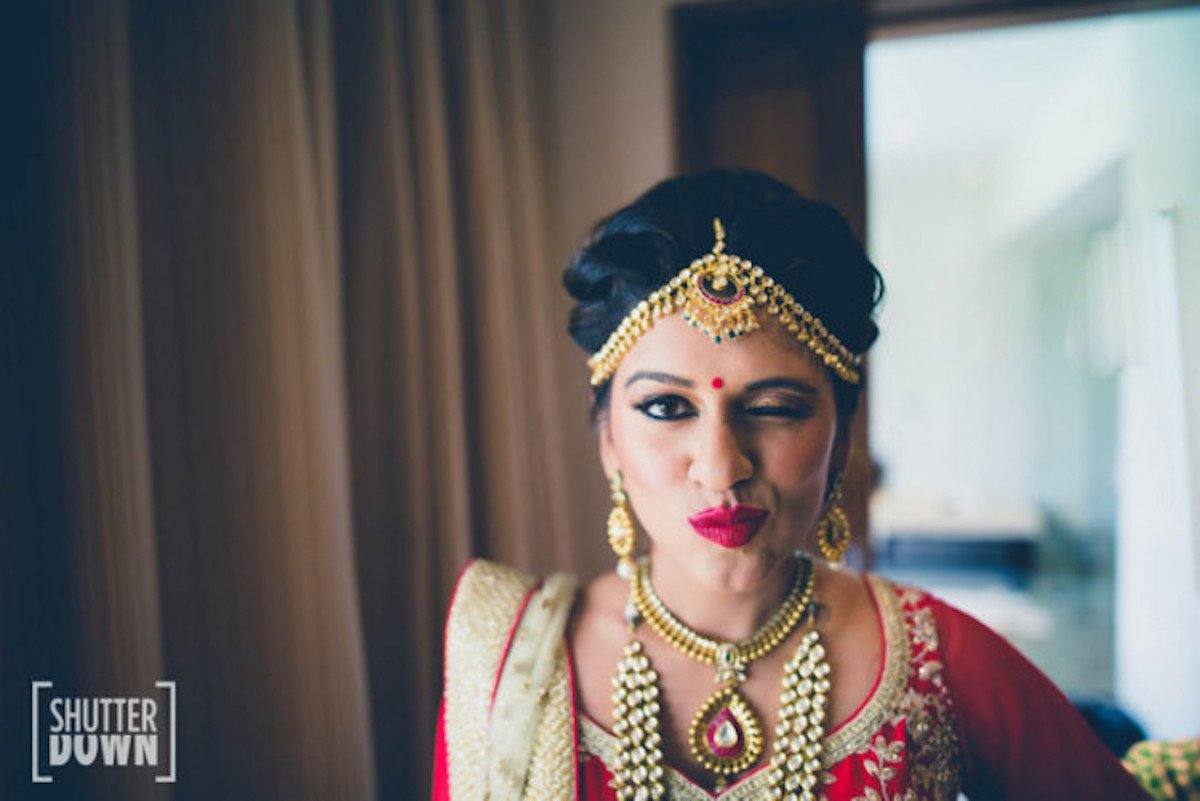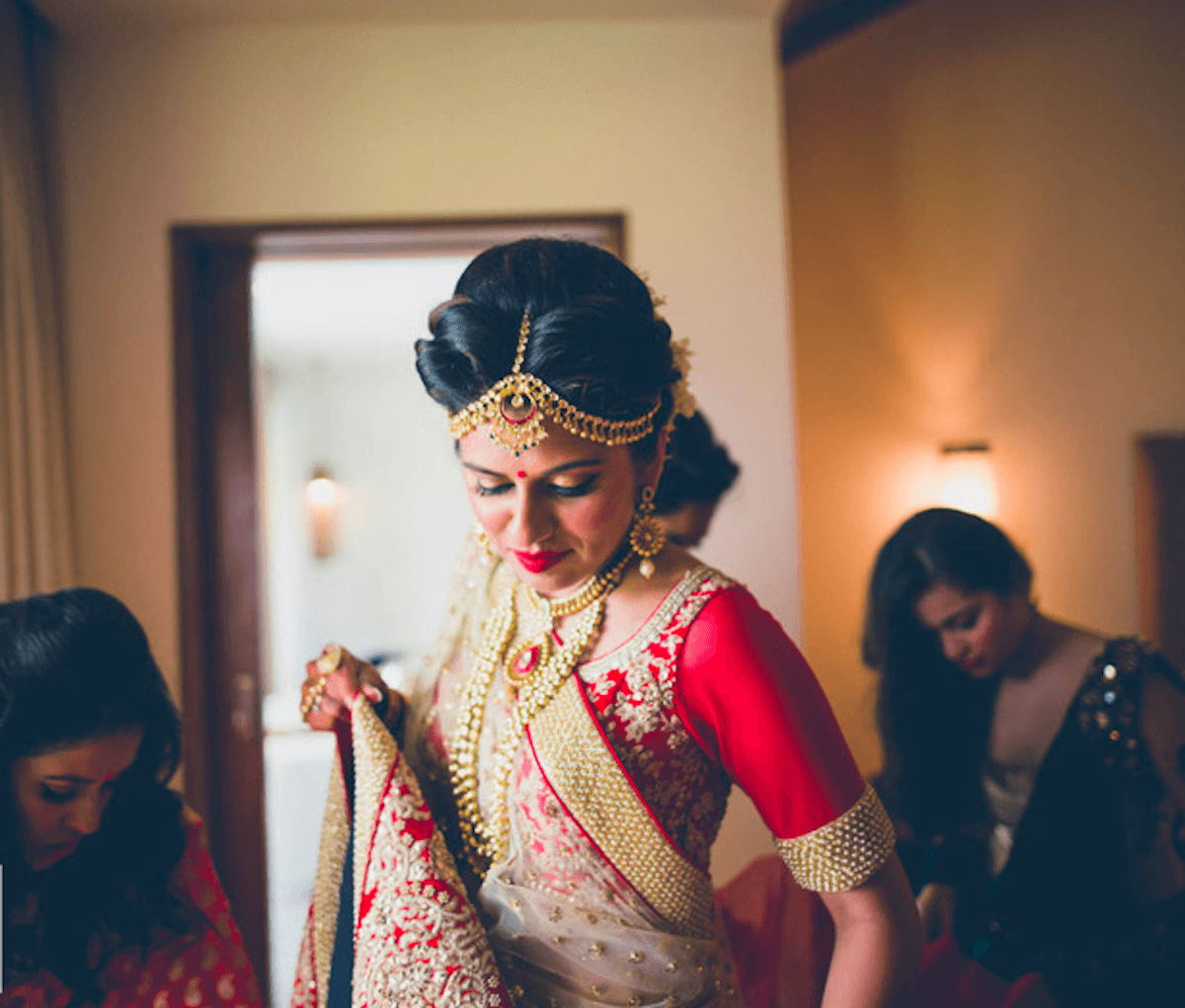 2. The Wedding Party Celebrates Alongside the Blushing Bride With Their Vibrant Saris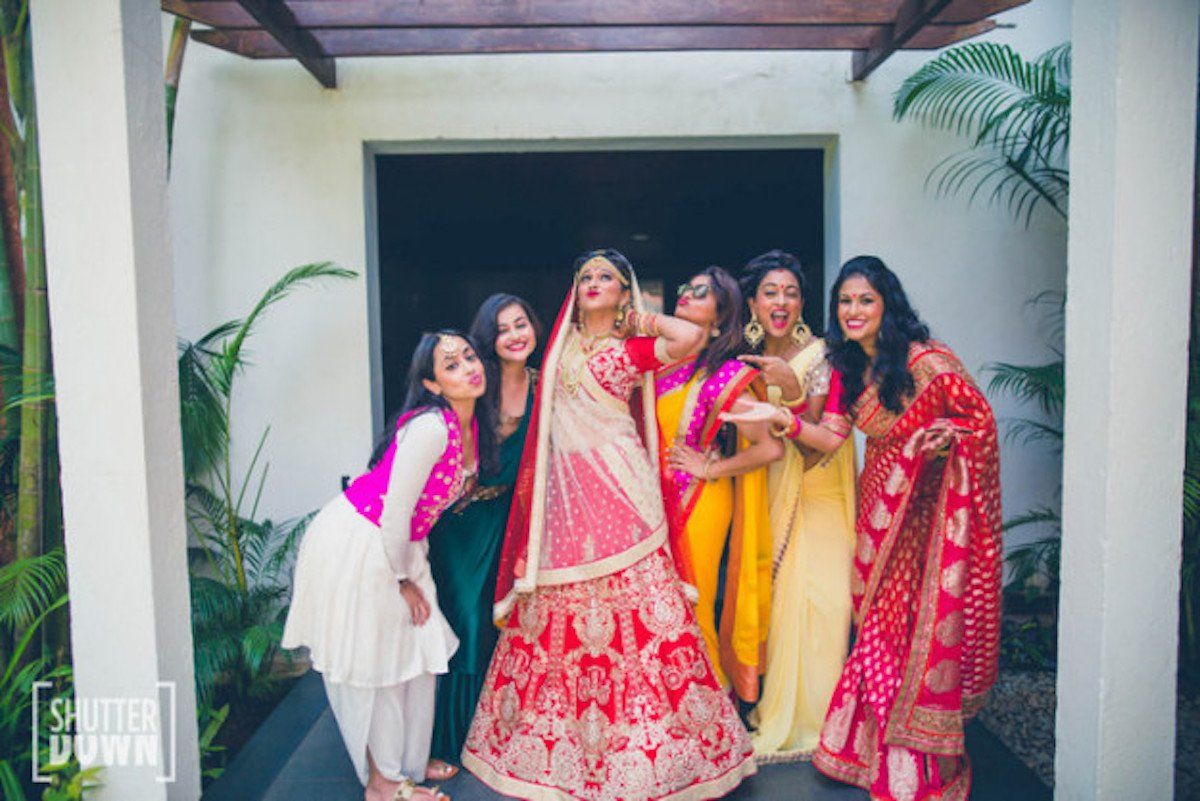 3. The Groom Arrived to His Big Day in a Gold Rickshaw That Was Tricked Out With Festive Balloons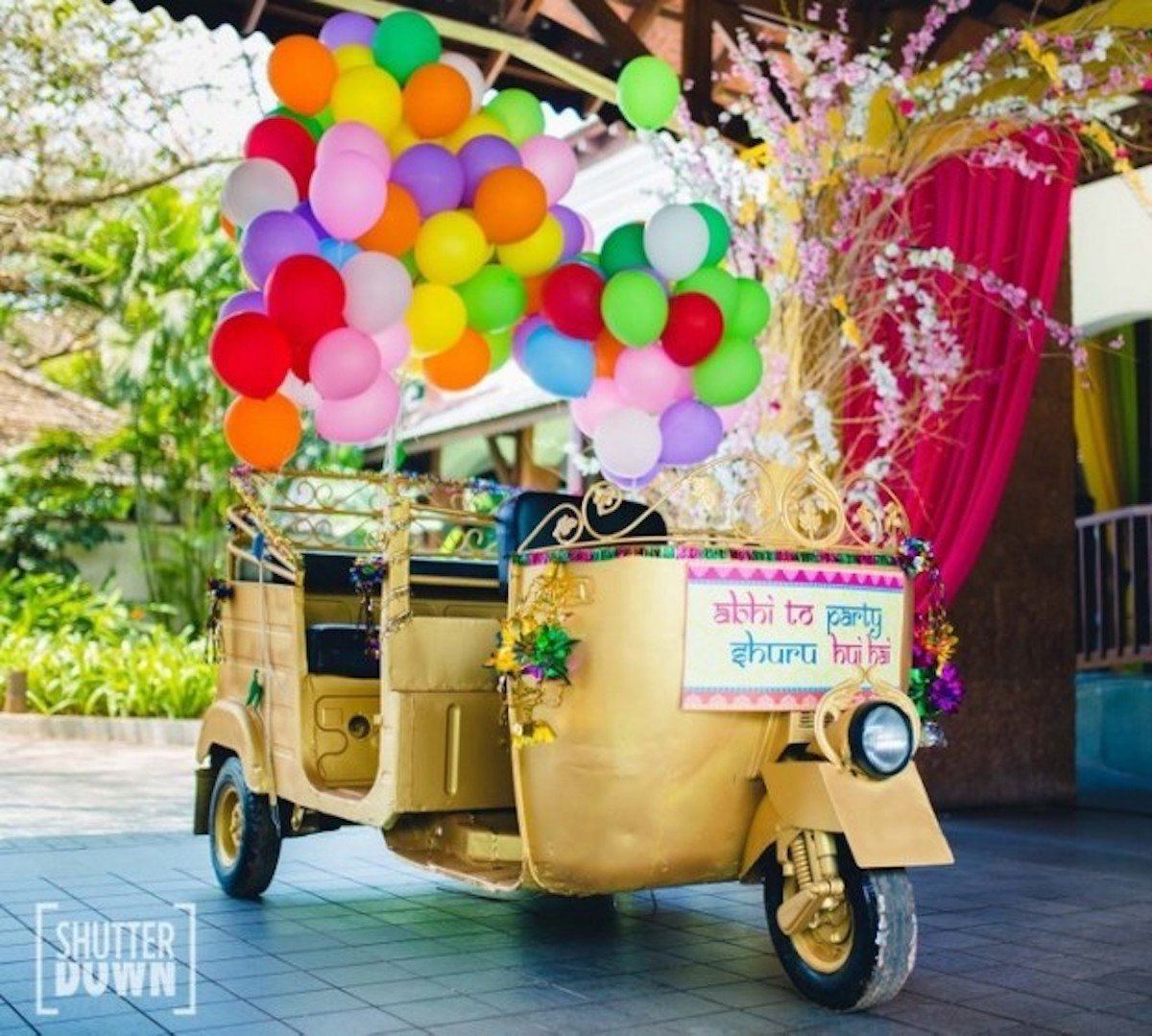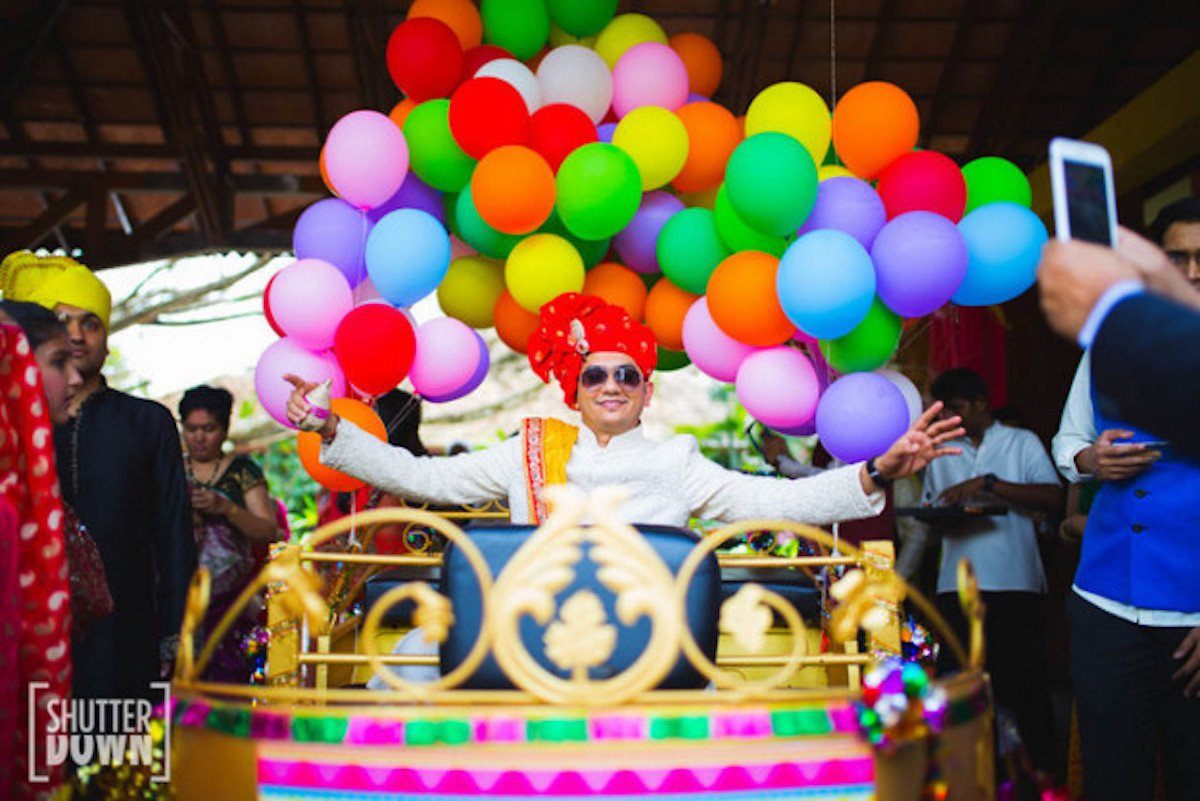 4. Looks Like the Party Is About to Get Started!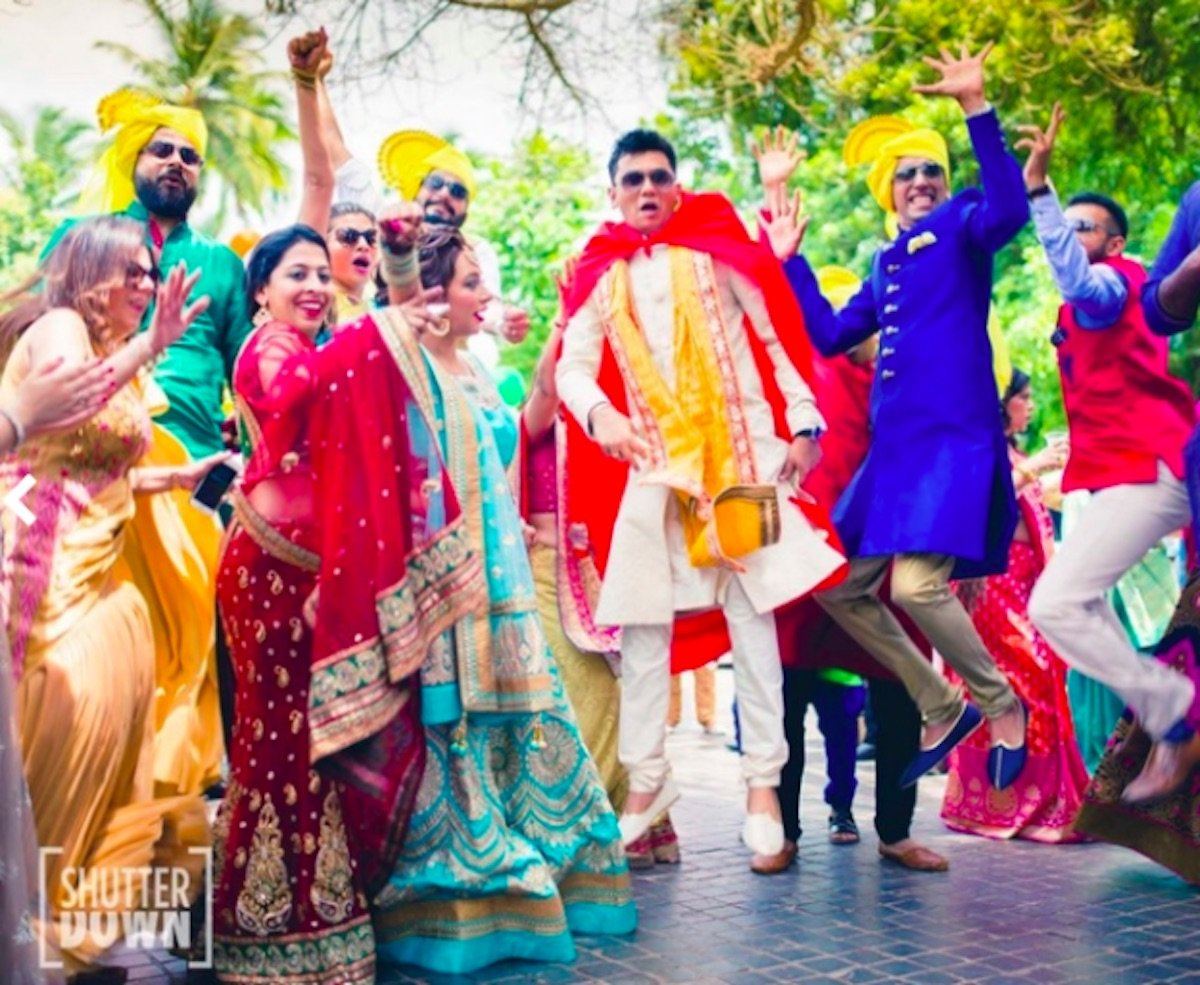 5. But First…the Nuptials!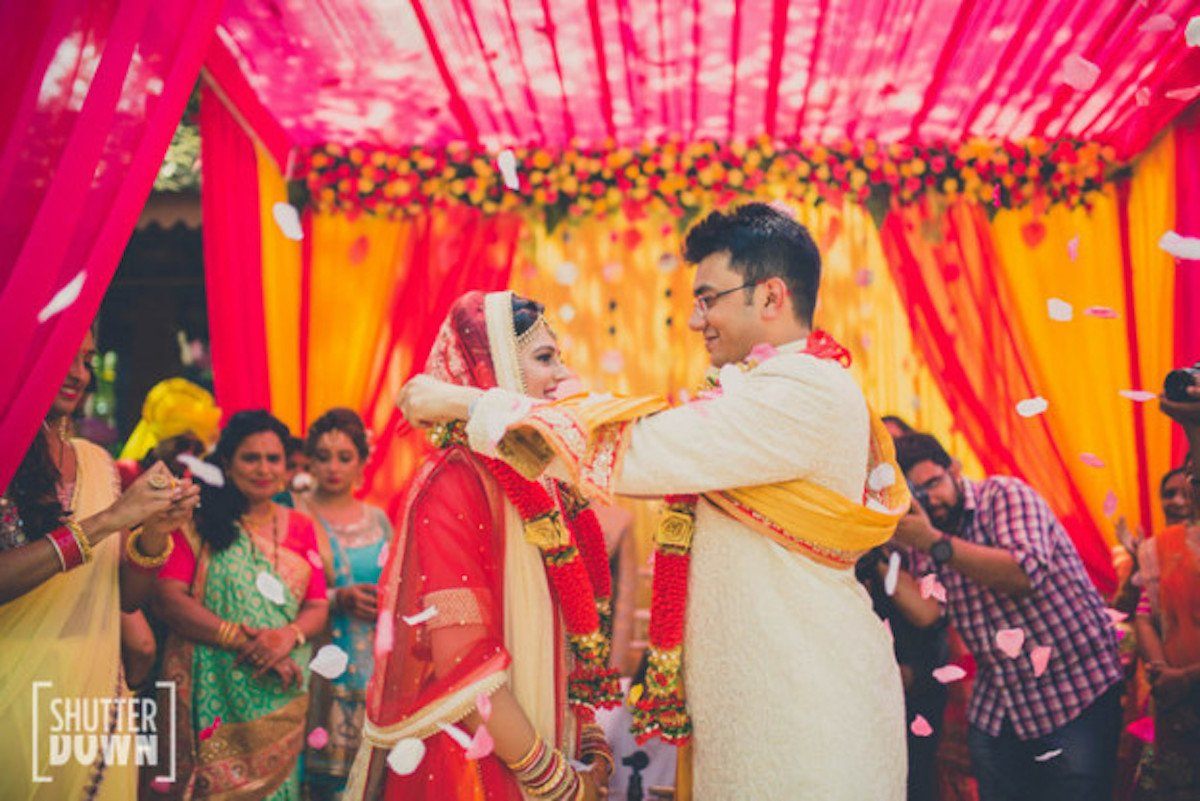 6. Now It's Time for the Bride's Christian Ceremony. How Lovely Does She Look?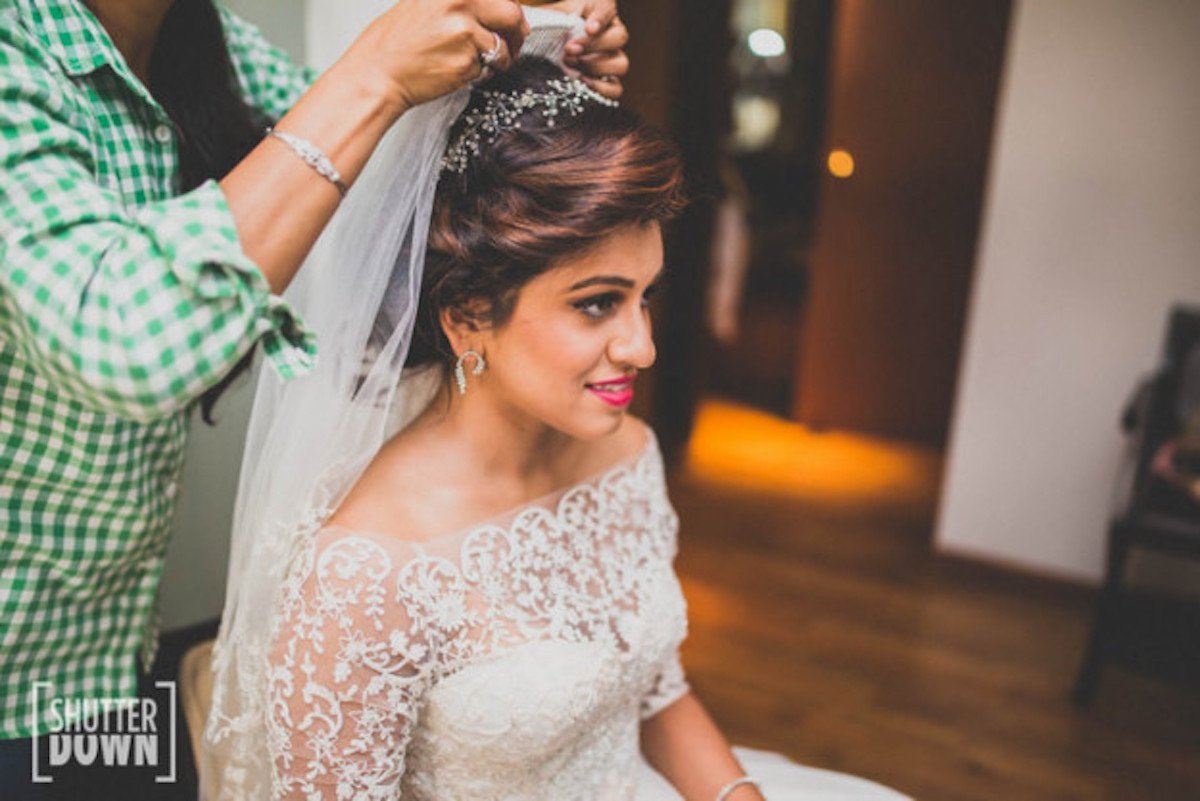 7. It's All About the Details, Like the Bride and Groom's Names and Their Wedding Date Embroidered Into Her Gown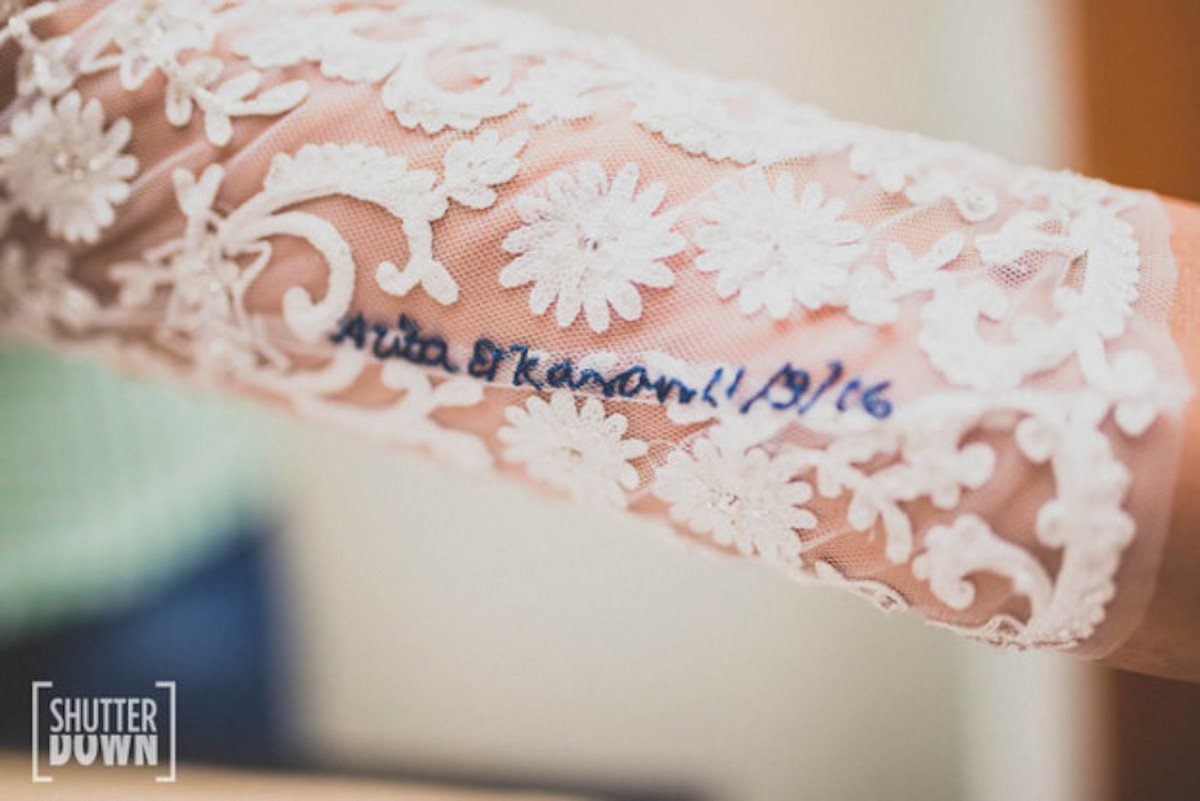 8. …And We Can't Forget the Groom's Custom-Made Sneakers!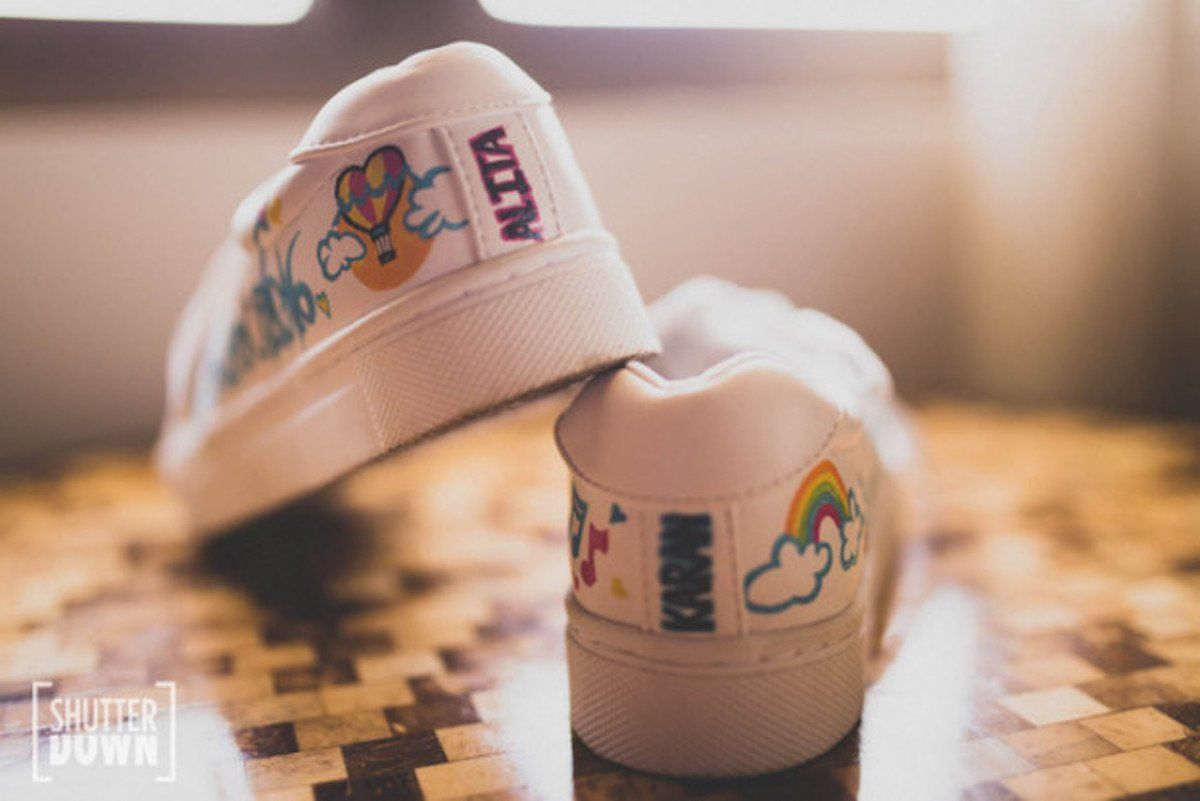 9. Check Out These Superman Cufflinks. It Really Doesn't Get Any Better Than This!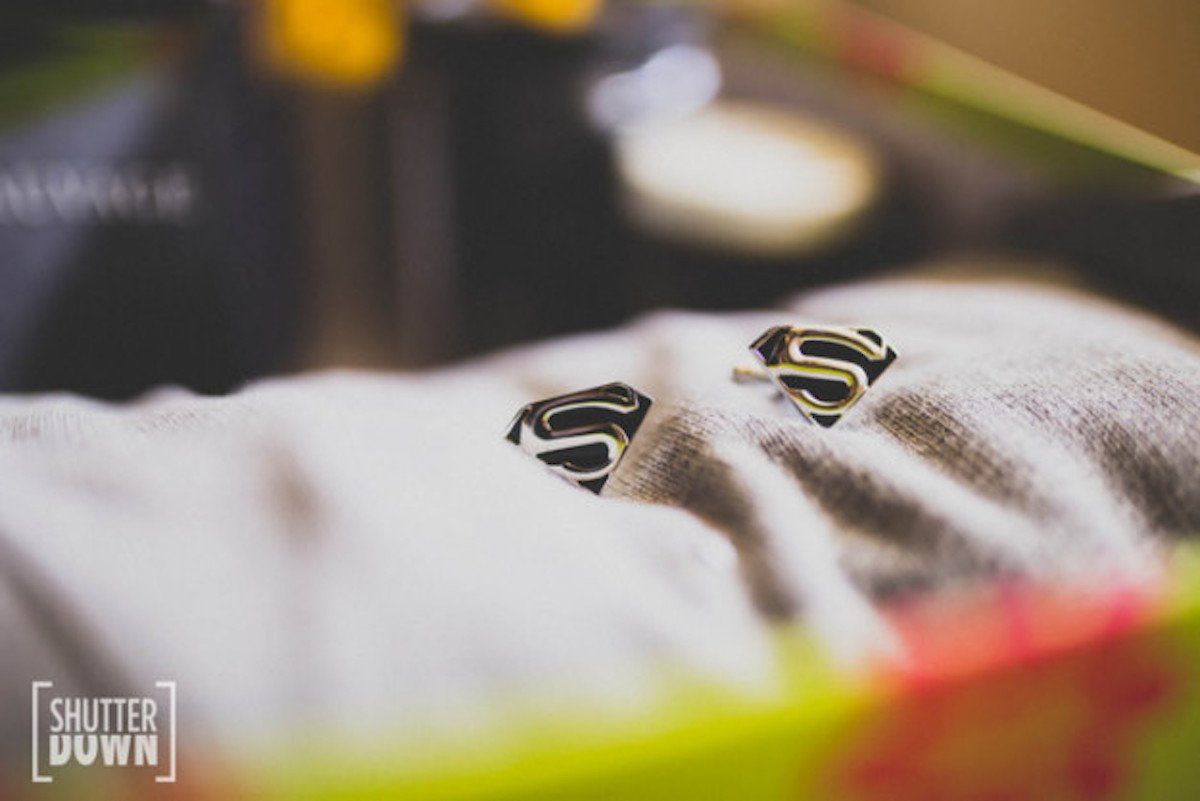 10. The Bride Takes Some Time Before the Ceremony to Write a Heartfelt Letter to Her Groom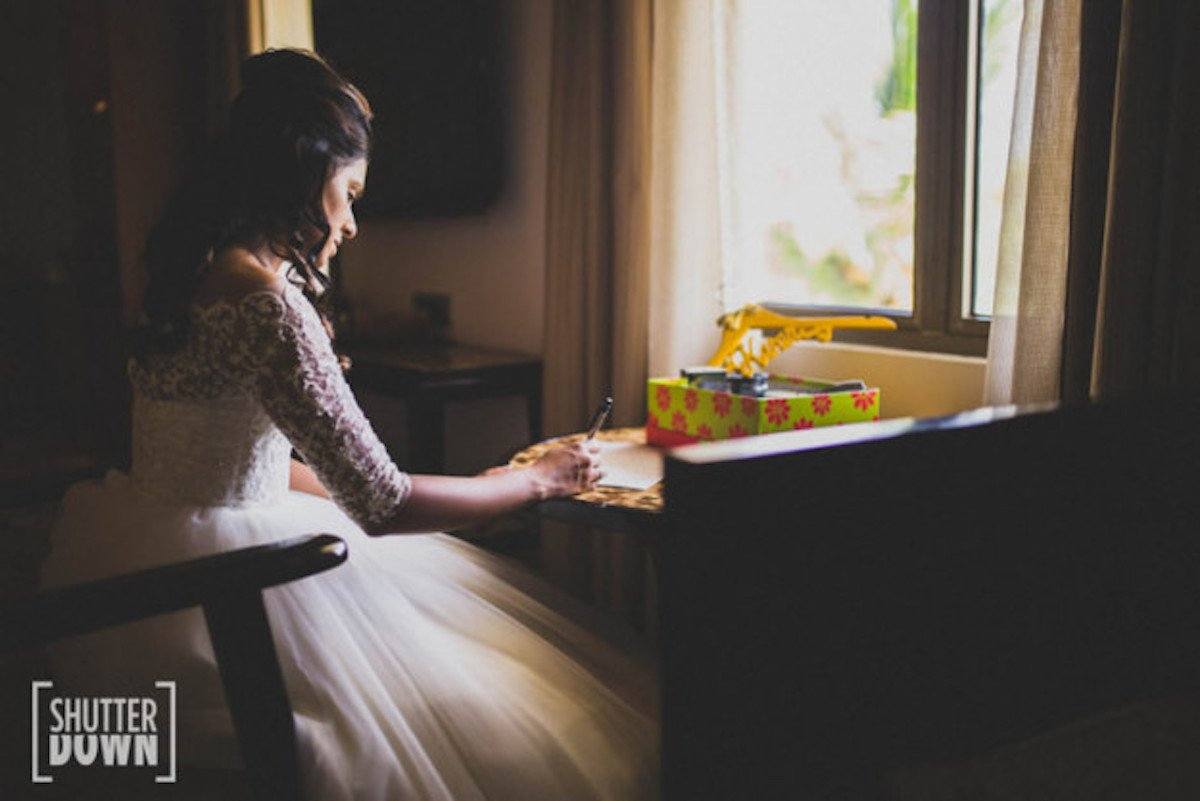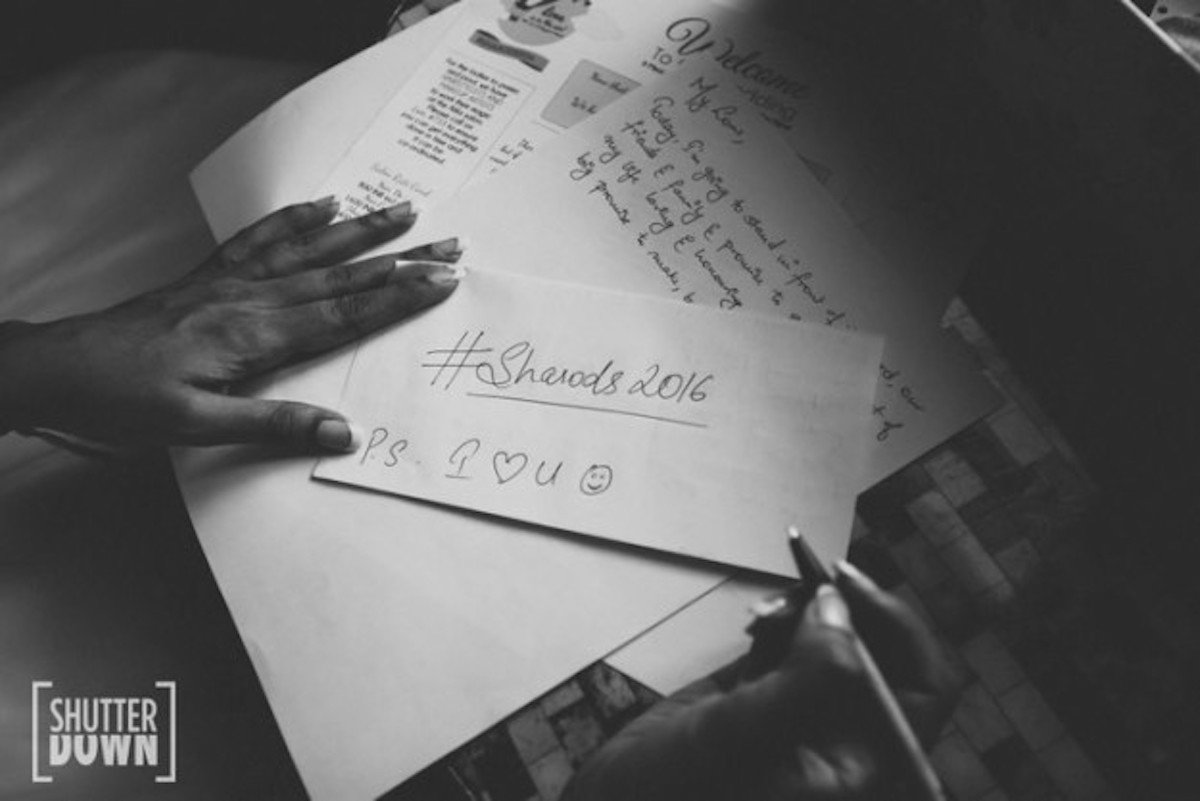 11. You Can Only Imagine the Waterworks That Commenced Once the Groom Began Reading the Note!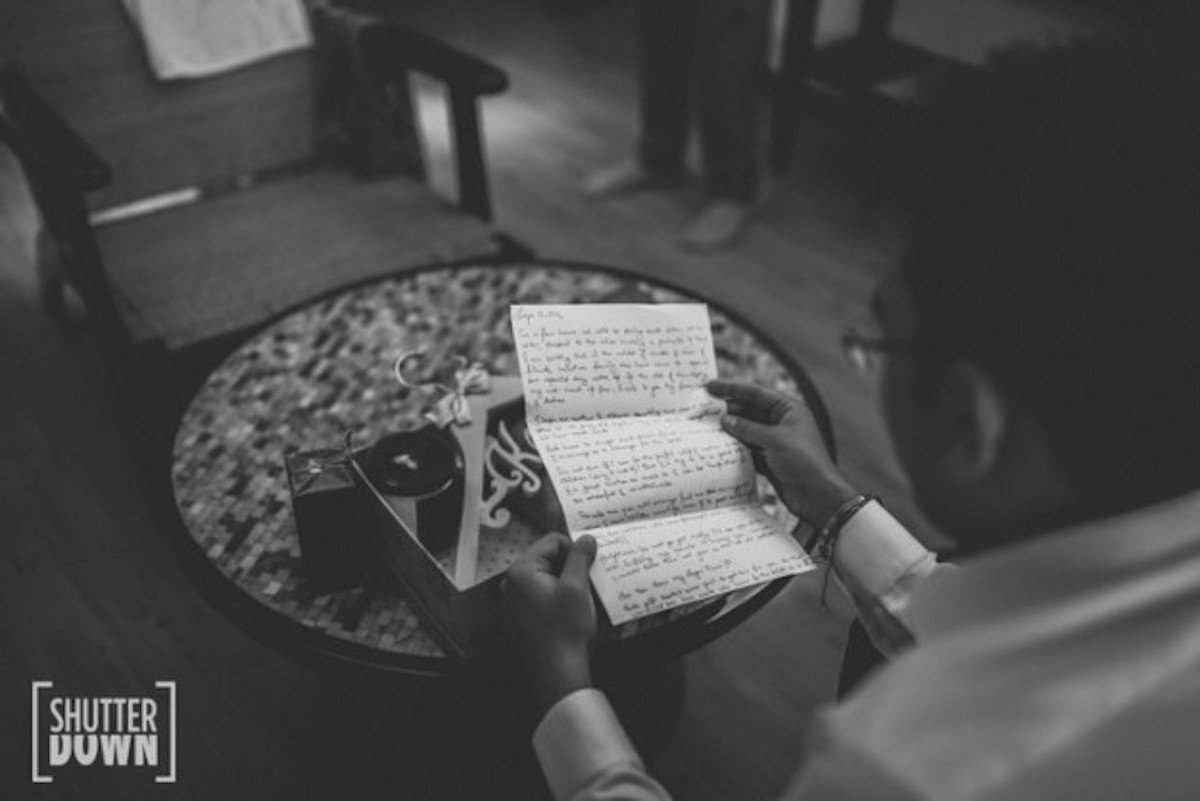 12. The Groom Makes His Entrance Looking Dapper in a Bright Blue Suit and Pink Tie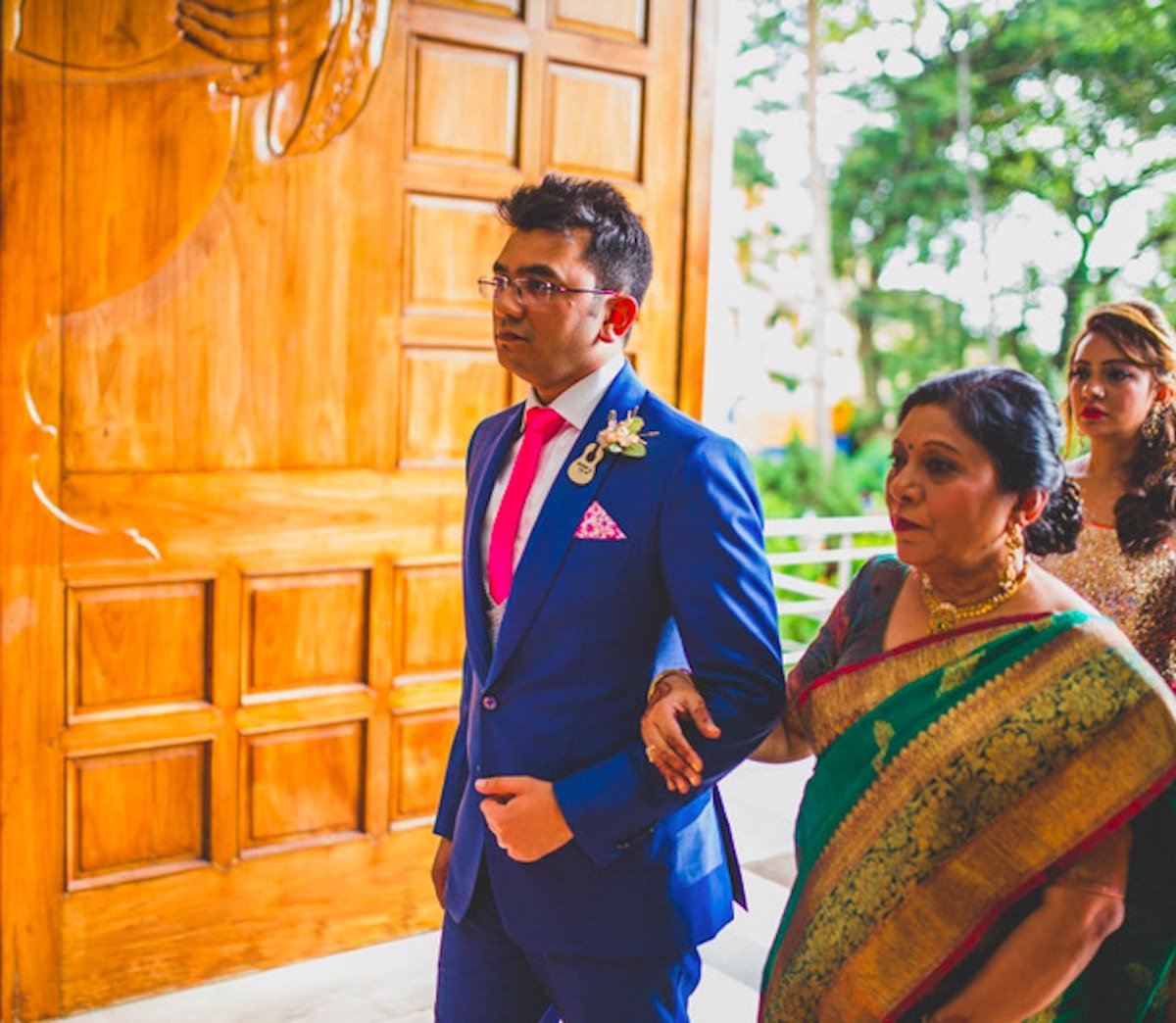 13. The Bride Enters the Church Looking Absolutely Beautiful in a Lace Gown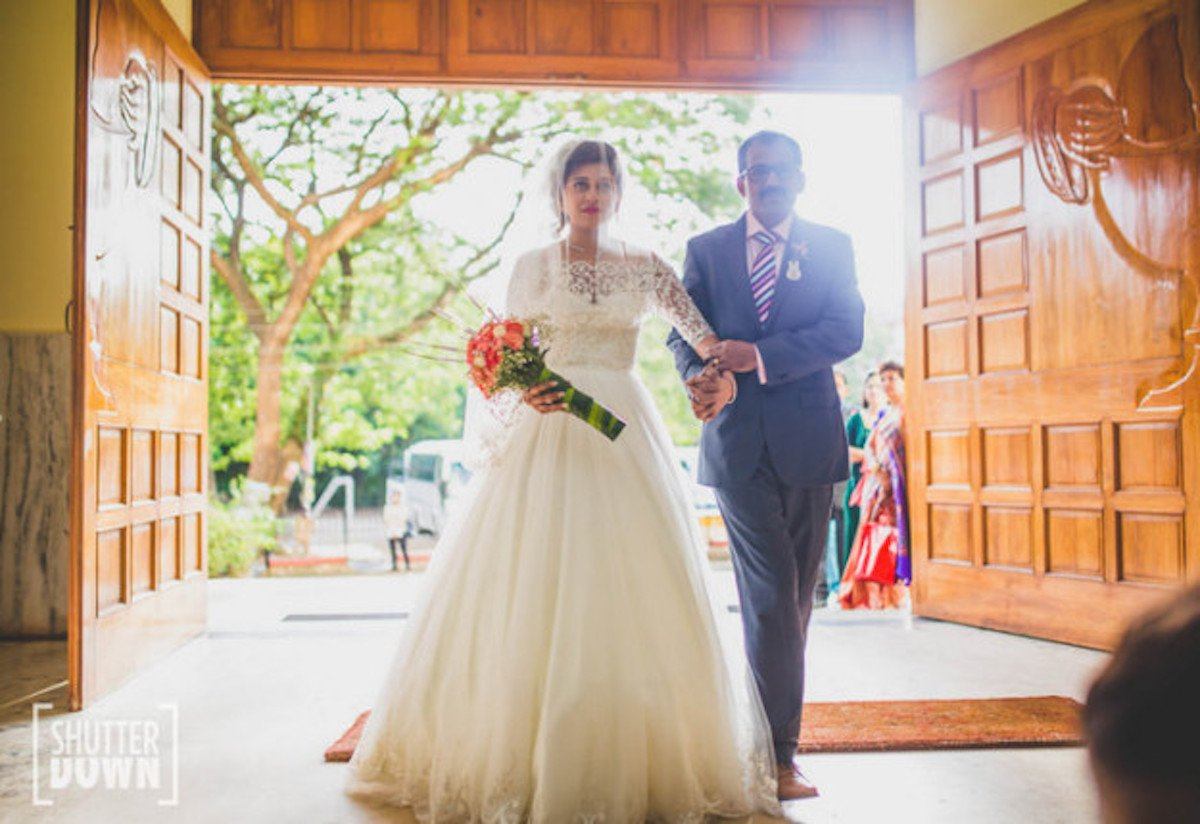 14. I Now Pronounce You Husband and Wife. Congrats to the Lovely Couple!