When in Greece, do as the Greeks do and chow down! In a culture that's centered around tasty and hearty foods, it's only right that you indulge in some of the cuisines and beverages that this Mediterranean country is known for. We've created this handy guide full of all of the dishes, wines, dips, and coffees that are worth trying, as well as some of the restaurants that are known for making this savory fare.
1. Baklava
This flaky pastry is synonymous with Greece and Greek culture. It's a dessert that consists of nuts, sugar, butter, and syrup that will ignite your taste buds. Although you can find this treat all over the country, tourists have raved about Karakoy Gulluoglu in Athens. You can purchase one piece at a time or go all in and select their mixed box full of multiple delicious flavors.
2. Bougatsa
Another dessert you must try during your trip to Greece is bougatsa. This sweet pie is a traditional staple that's usually found in North Greece. It's very rich and a bit heavy with powdered sugar and cinnamon sprinkled on top. Vendors sell the dessert all over the city of Athens, but to get the full experience of this dish, head on over to Bougatsadiko Thessaloniki. You can watch the workers in action as they prepare the bougatsa right before your eyes!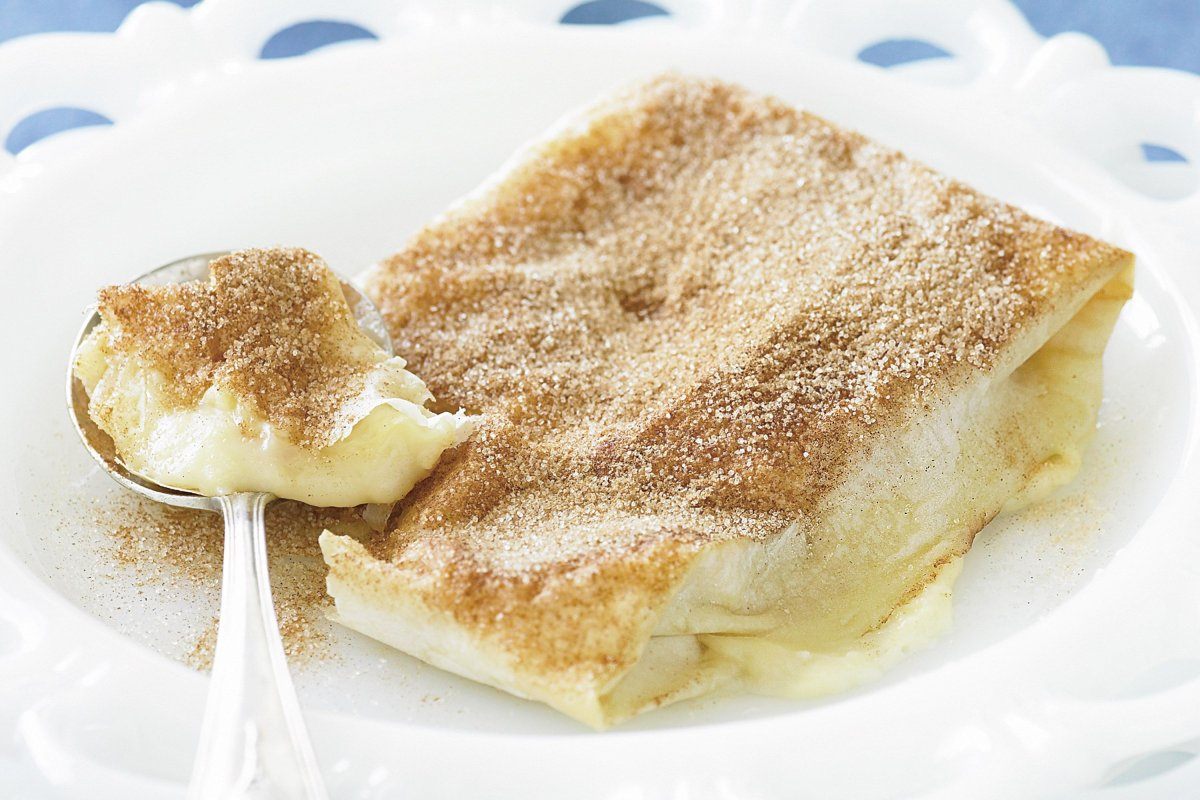 3. Tomatokeftedes
Tomaotokeftedes is a tomato fritter that's a bit rough around the edges and stuffed with tomatoes, mint, and diced onions. A hidden gem in Pyrgos (just outside of Fira) is a quaint establishment called Kasteli 1663. With a menu full of authentic and traditional Greek food, much of the veggies that are used in dishes like the tomaotokeftedes come from the owner's personal garden!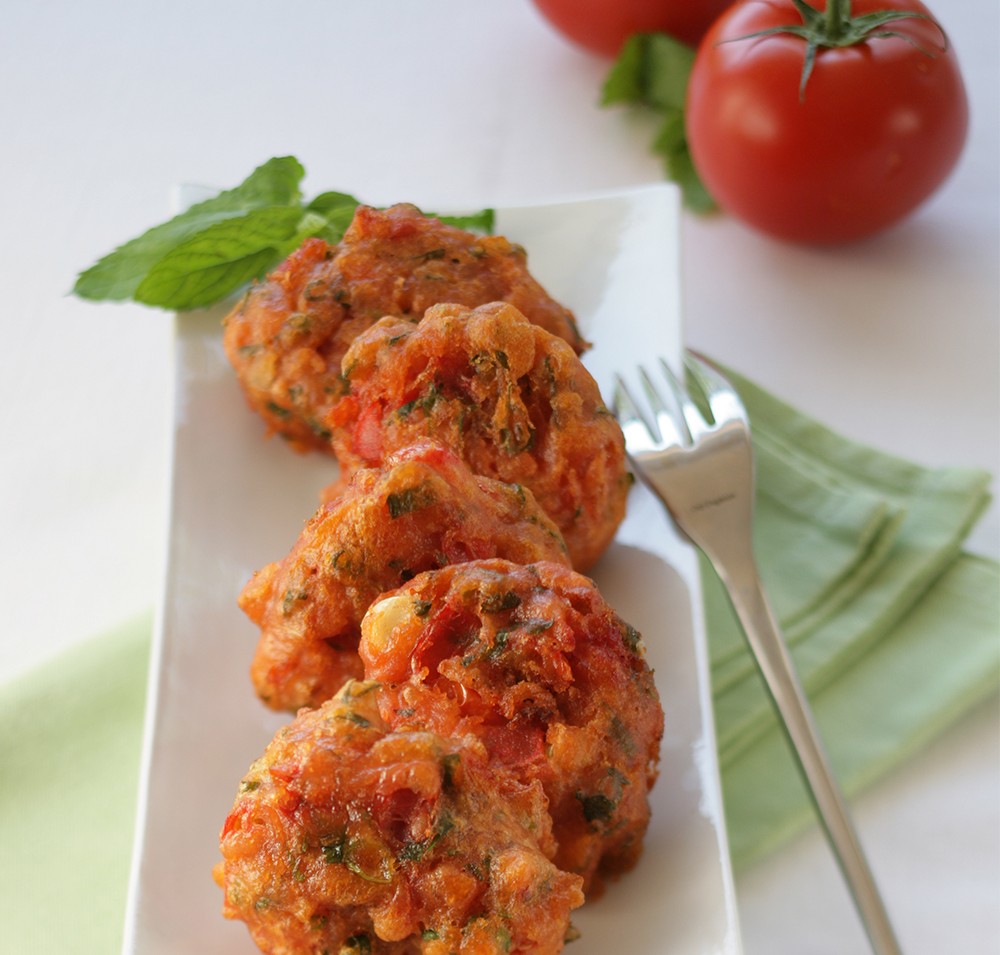 4. Frappe
This traditional Greek coffee is a mixture of water and coffee beans mixed together until it becomes frothy. This iced drink is perfect if you're visiting in August when temperatures can reach up to 92 degrees.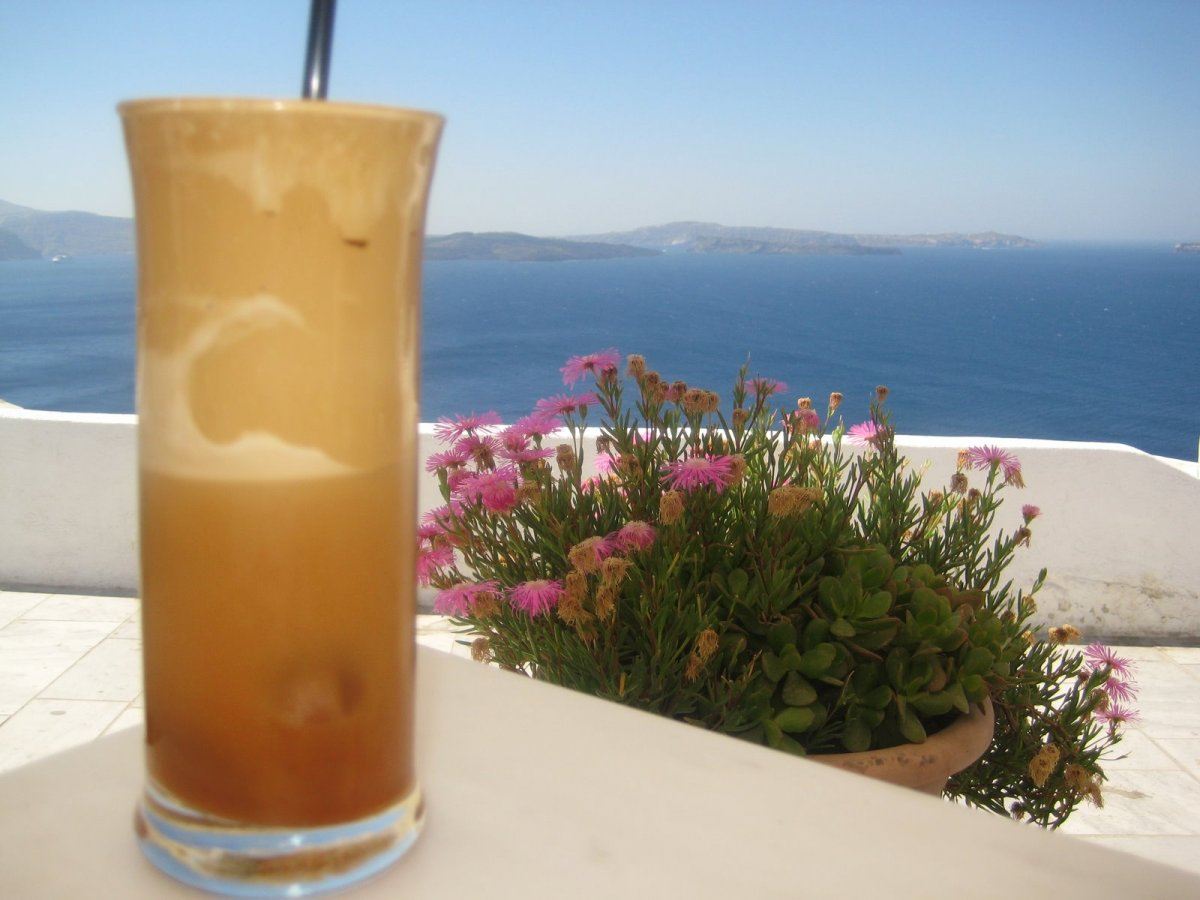 5. Courgette Balls
The Greeks know this dish as Kolokithokeftedes, but it's also referred to as Courgette Balls, and it's a veggie lover's dream. It's basically zucchini balls covered in a dash of salt, a bit of mint, and chunks of tasty feta cheese. The texture of the zucchini is crispy on the outside and creamy on the inside. If you want to try the best courgette balls in the country, look no further than Porto Parasiris in Panormos.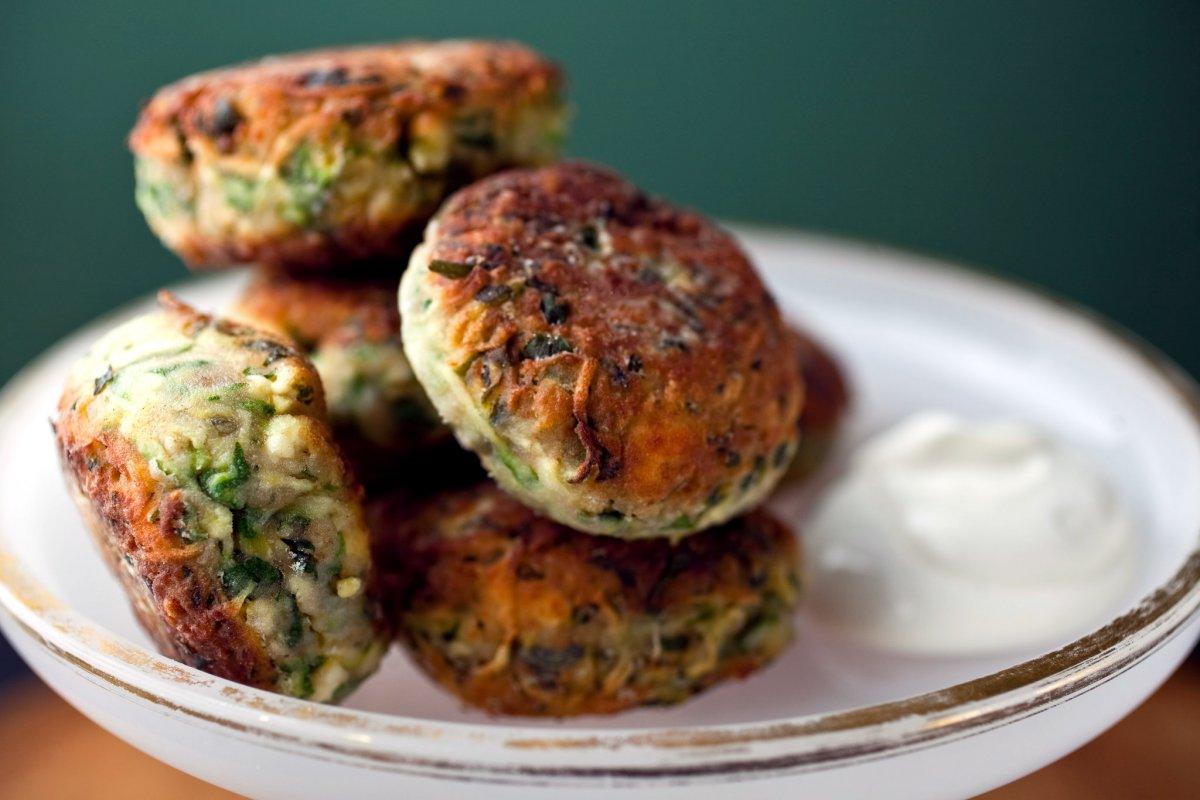 6. Amygdalota
This gluten-free almond cookie is one of the most popular dishes in the country. You can find them at practically any bakery, and you'll definitely fall in love with the fine and coarse ground almonds on the inside of the cookie and the flaked almonds covering the outside.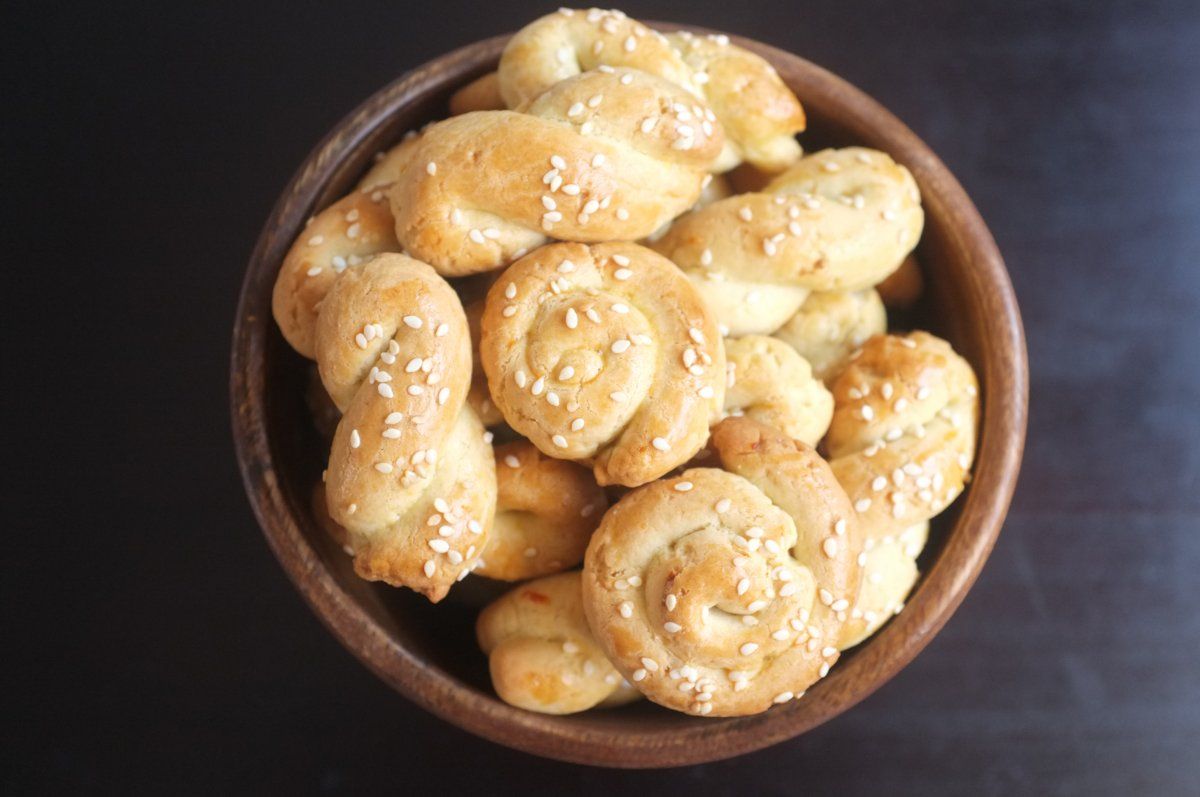 7. Yemista
Once you try one of these stuffed tomatoes; you'll want another, and another, and another! Yemista is another traditional dish that's stuffed with rice and herbs. Some places will even substitute the tomato for another vegetable and add minced meat inside. This dish is so versatile and can be created to your liking, and the spices that are used will really knock your socks off!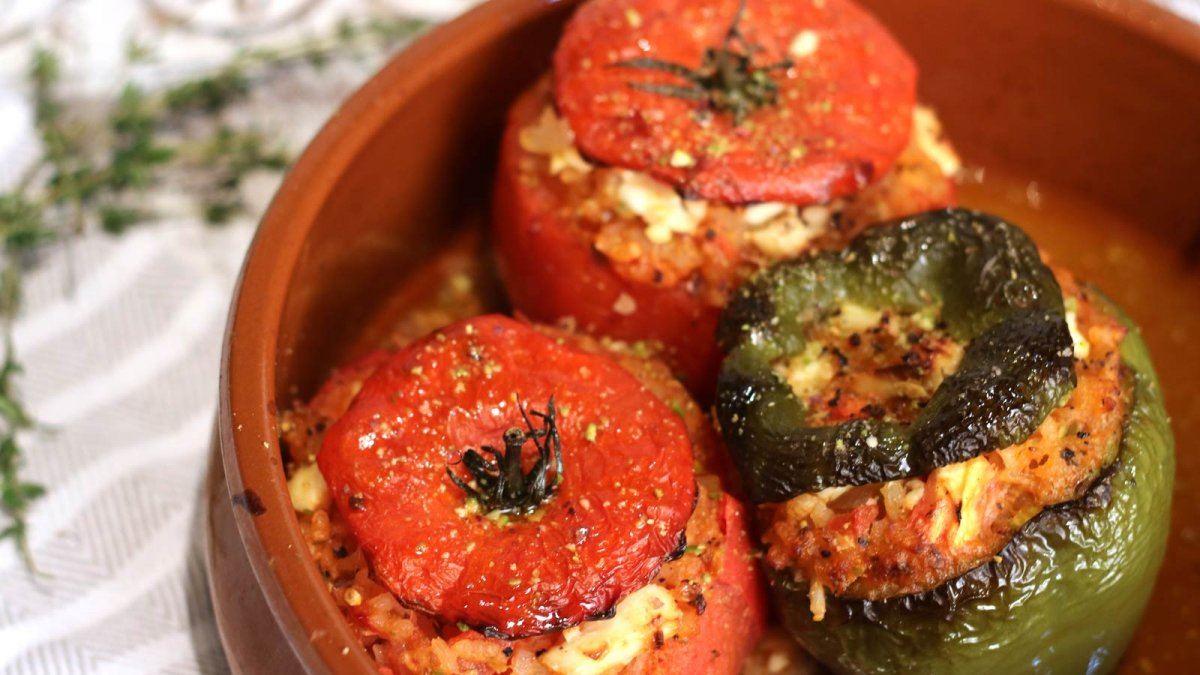 8. Ellinikos
This hot coffee will warm you up on a chilly day. It's served in a briki – a long handled coffee pot and is usually sipped out of tiny mugs. You can choose from three flavors: Vari Glyko, Metrios, and Sketos. Vari Glyko is strong and sweet, Metrios is semi-sweet, and Sketos is sugar-free.

9. Gyros
We knew we couldn't make this list without including gyros. This is a dish that has wiggled its way into restaurants and cafes thousands of miles away from its Greek origin. But if you want to taste an authentic gyro, you'll find no shortage of them during your trip to Greece. Thanasis in Athens should be added to your list of places to visit. It's relatively inexpensive, and the service is quick. Your slices of gyro will be placed in a pita and topped with various vegetables. They also come with a side of fries. Feel free to get creative an order multiple gyros with different cuts of meat, including lamb, chicken, and pork.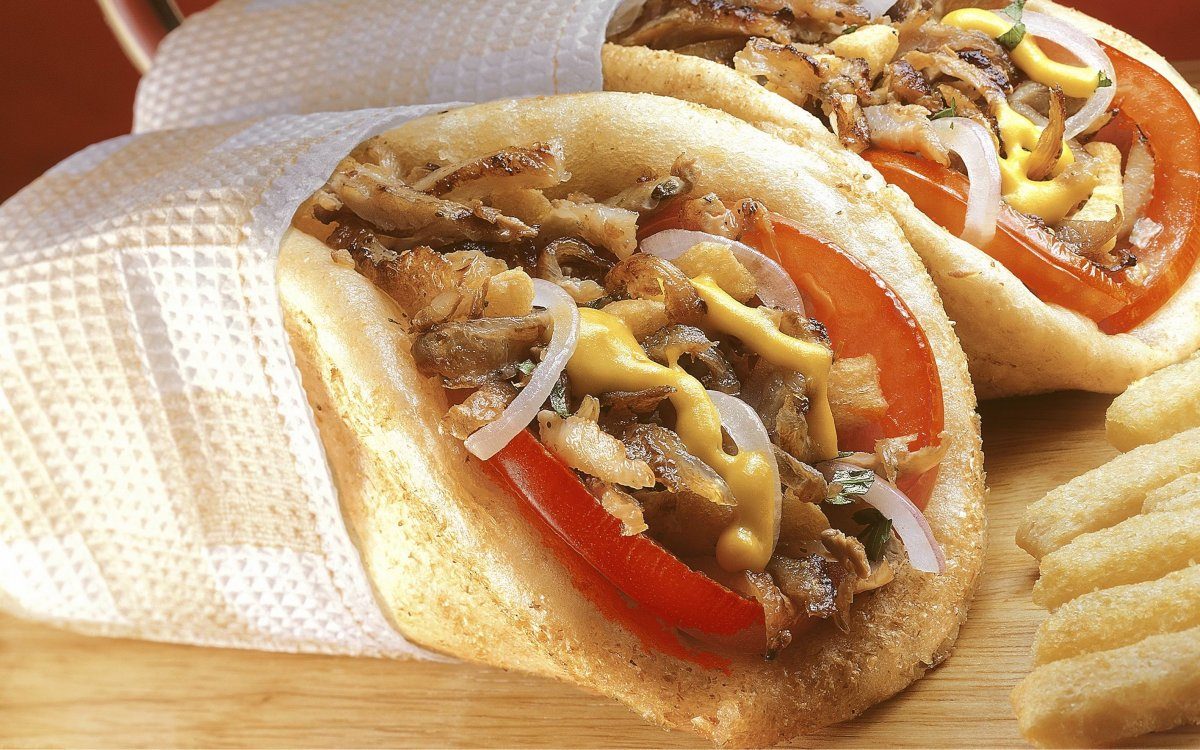 10. Dolmadakia
Tiny dolmades, grape leaves stuffed with rice, and lamb or beef are a quintessential Greek dish. Dolmadakia is usually served as an appetizer, but if you're looking for light fare, a few of them will hold you over for a few if you're on the go.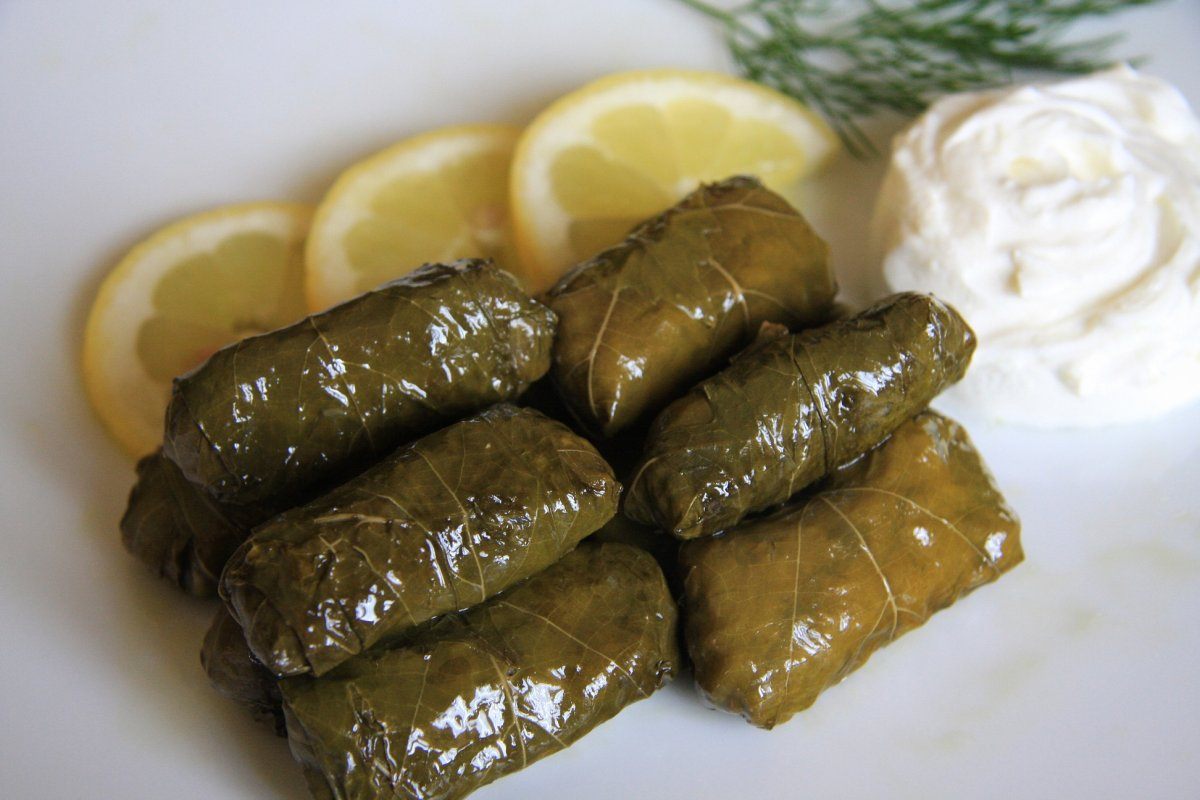 11. Retsina Wine
You can't step foot on Greek soil without indulging in a bit of wine. But we're not just talking about any wine here. We're talking about Retsina. A longstanding part of the country's culture, this white wine has been around for at least 2,000 years. It's fermented with fresh pine resin and delicate in flavor. If you'll be enjoying a glass with dinner, it pairs perfectly with dolmades, spanakopita, and tzatziki.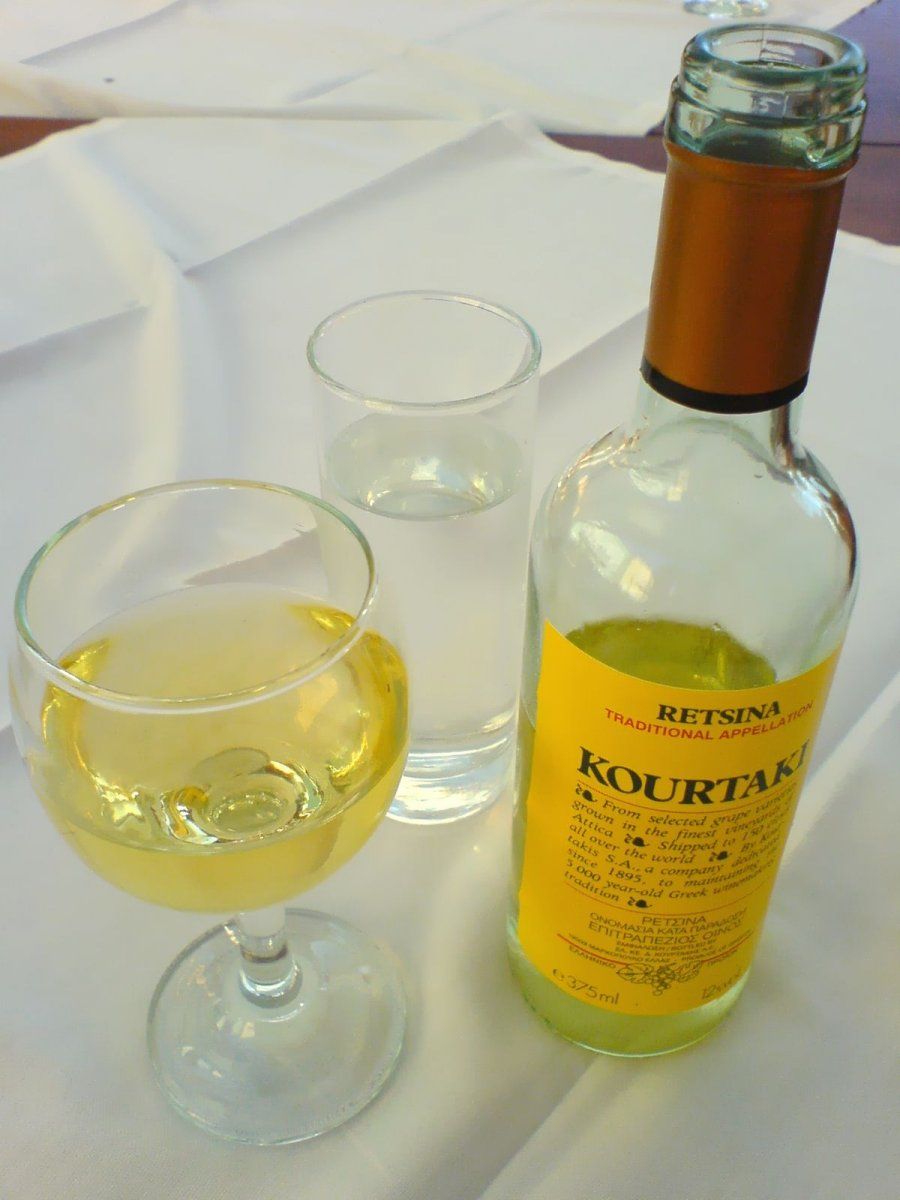 12. Fava Dip
This creamy dip made with yellow split peas is very popular in Santorini, but it can also be found in restaurants all over the country. This refreshing and mouthwatering vegetable dish is usually sprinkled with a bit of garlic and a spritz or two of fresh lemon.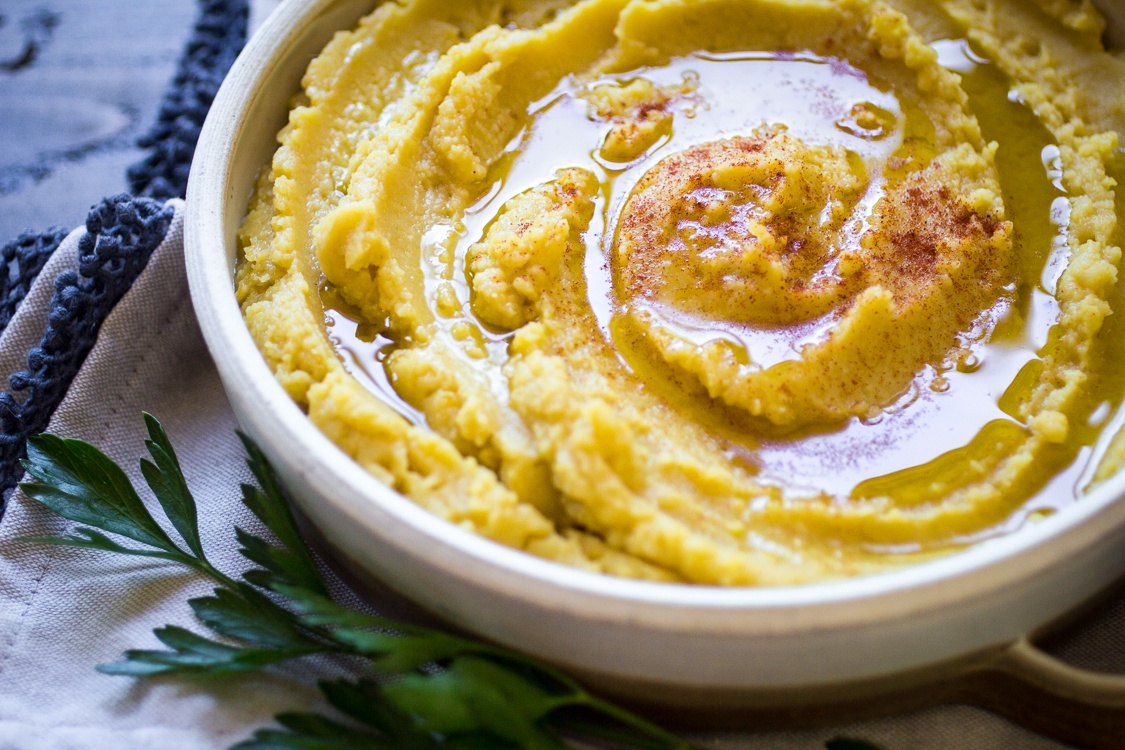 13. Tzatziki
The perfect dipping sauce for pita bread and various meats; tzatziki is made of thick yogurt, fresh dill, and olive oil. The rich spread is a traditional sauce that's used in many dishes, but it also tastes delicious when it's eaten alone!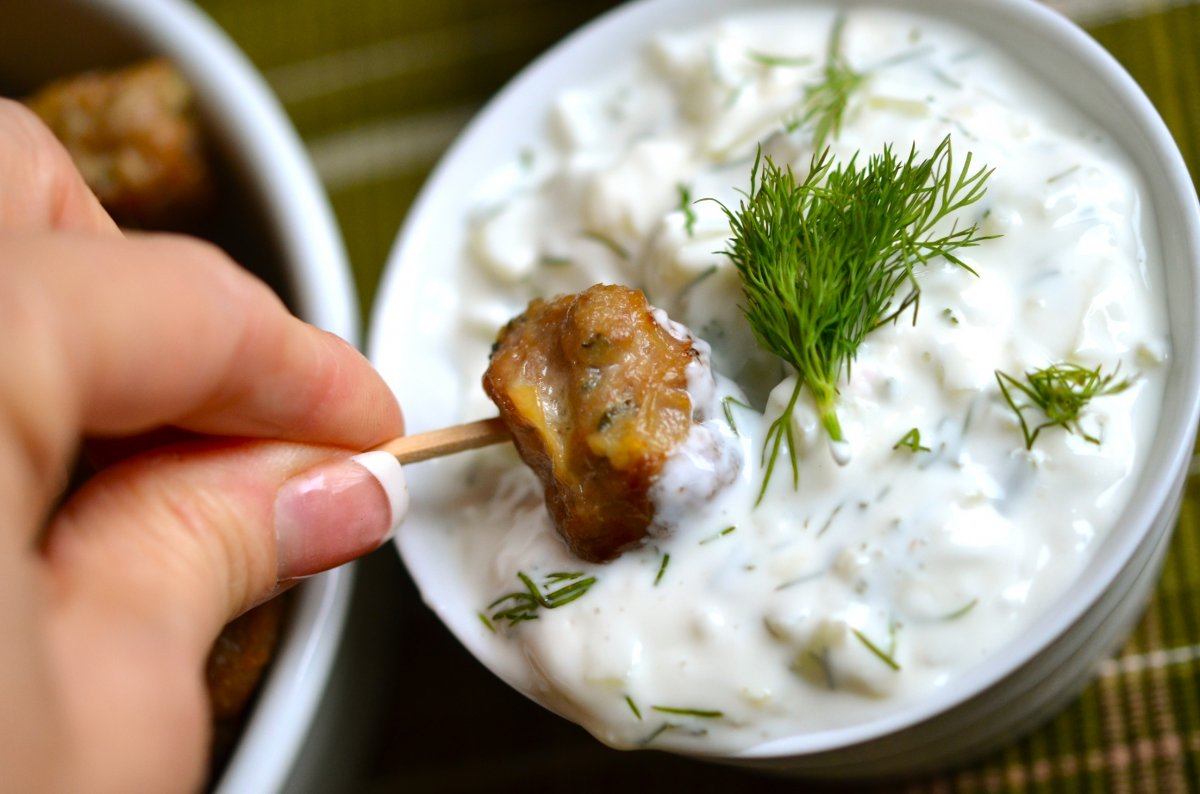 14. Revani
After a dinner underneath the stars, end your night with a slice of delicious revani. This popular, moist cake has an orange zest to it and a light topping of syrup that's perfect for those with a sweet tooth. The cake is a mixture of nuts and grains that blend perfectly together to create a moist and decadent dessert. Don't be surprised if you help yourself to seconds (and thirds!).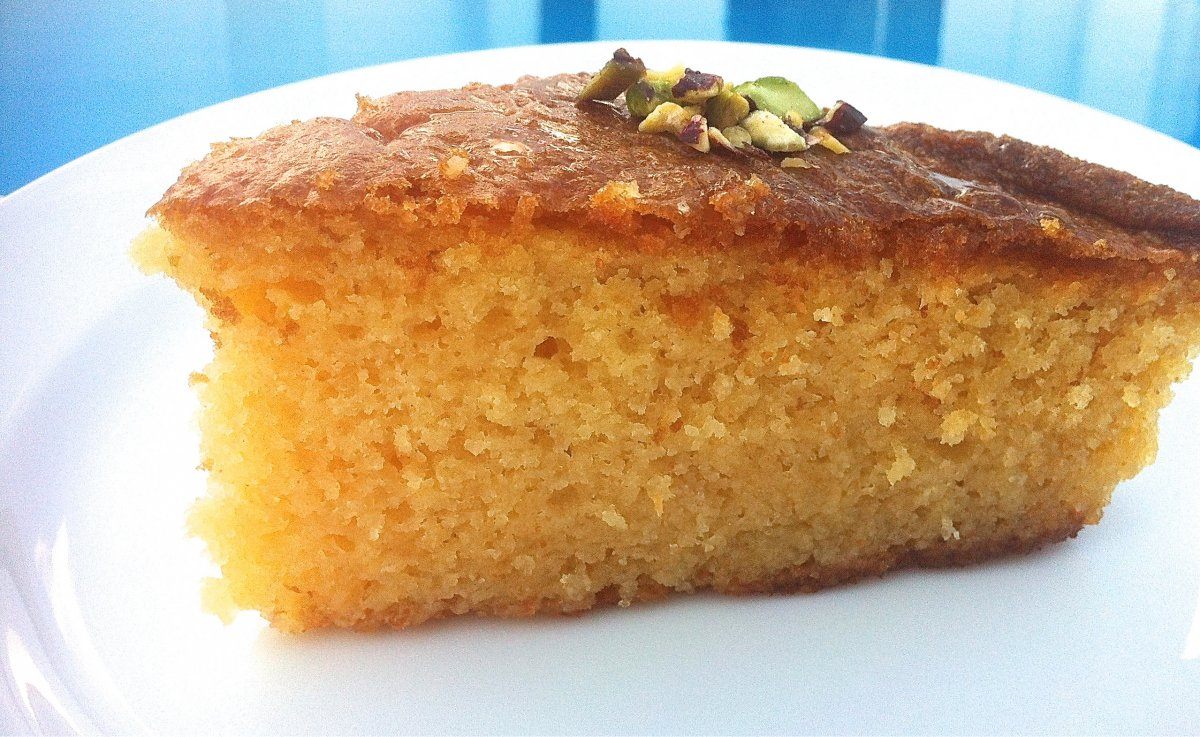 15. Spanikopita
Many bakeries in Greece will offer spanikopita – a spinach pie that can be eaten for breakfast, lunch, dinner, or dessert! It's made with olive oil, butter, and feta cheese that's blended together and baked until they are slightly crisp. Creme Royale is one of the top places to visit if you want to get your mouth on a piece of this savory pie.