Globetrotting TV chef Anthony Bourdain has gained a heck of a reputation thanks to his cast iron stomach. The man who started his career yelling at lesser chefs has, in the years since, gone on to great acclaim as a man who can and will eat anything on the planet. No, he's not some Jackass-style stunt eater, he's simply a man who's curious about the cuisine the world has to offer and likes to challenge cultural assumptions in the process. However, there's lots to Bourdain you might not know. As he's traveled the globe, Bourdain has lived a fascinating life, not least of which because of the things he's put in his belly.
1. Ask Him Anything
Anthony Bourdain isn't bashful about his love of attention. According to the culinary traveler, there's no such thing as a question that's off limits. He says that after years as an anonymous worker behind the counter, he loves to get a little credit for his culinary and entertainment contributions. So, if you ever see him bumming around, feel free to chat him up a bit.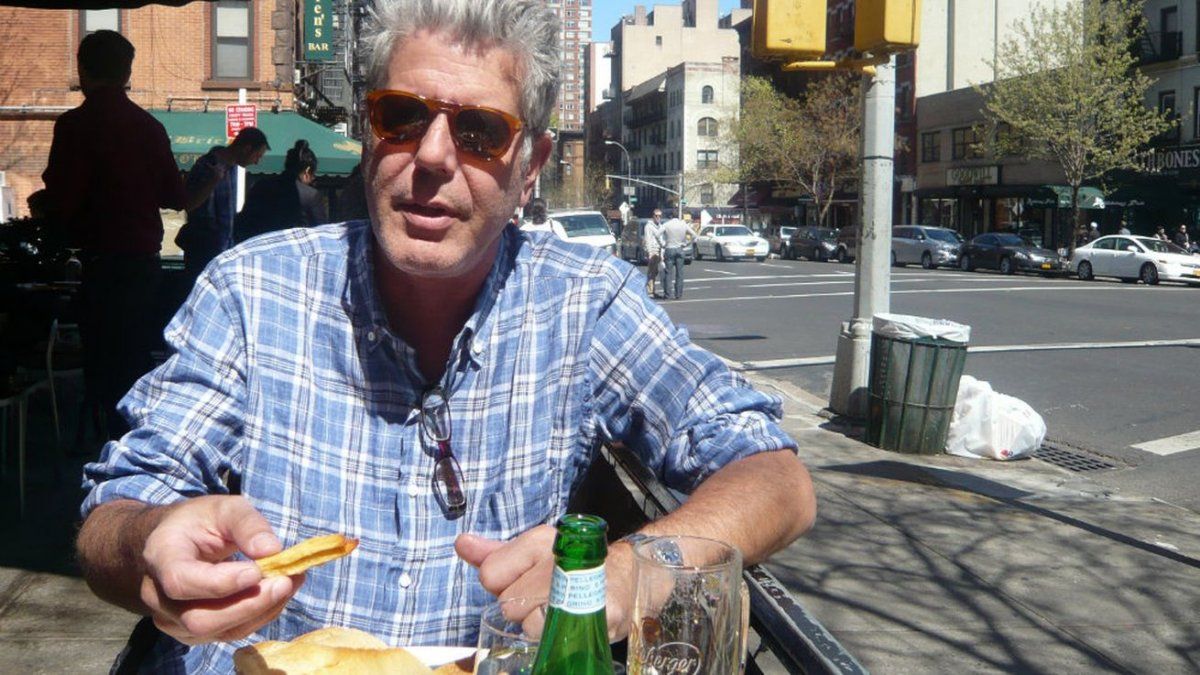 2. Can We Tempt You With a Little Warthog Anus?
Here's the meal that Bourdain considers one of the most foul things he's ever eaten. However, when the Namibian chief of the local tribe offers you some unwashed warthog anus, you eat it. It's an honor. And yeah, you read that right: unwashed. Filled with sand and dirt, this warthog's butthole is so foul you have to wonder if the chief is really bestowing a huge honor or not.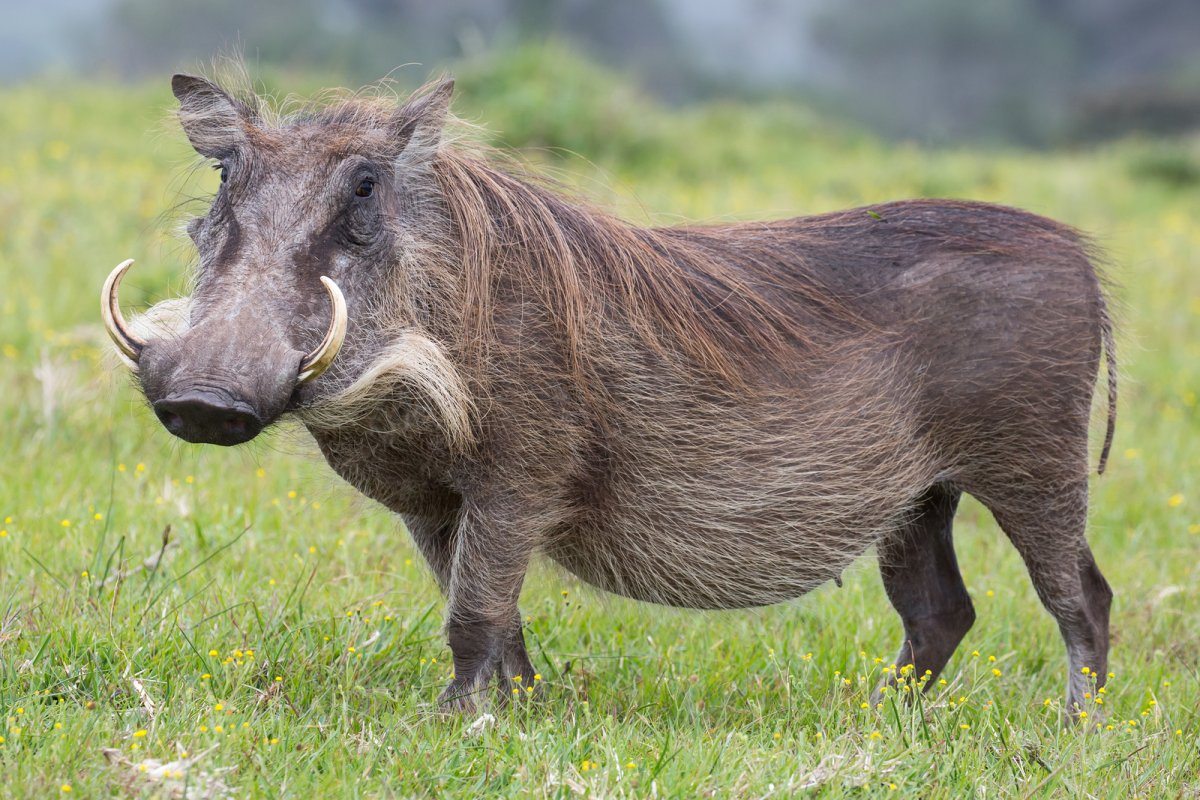 3. Screw the Most Important Meal
According to Antony Bourdain, he isn't much of a breakfast eater. Instead, the chef prefers to wake up and get things going with a nice cup of coffee as opposed to a full on meal. I suppose a break is nice when you're going to spend your whole day eating.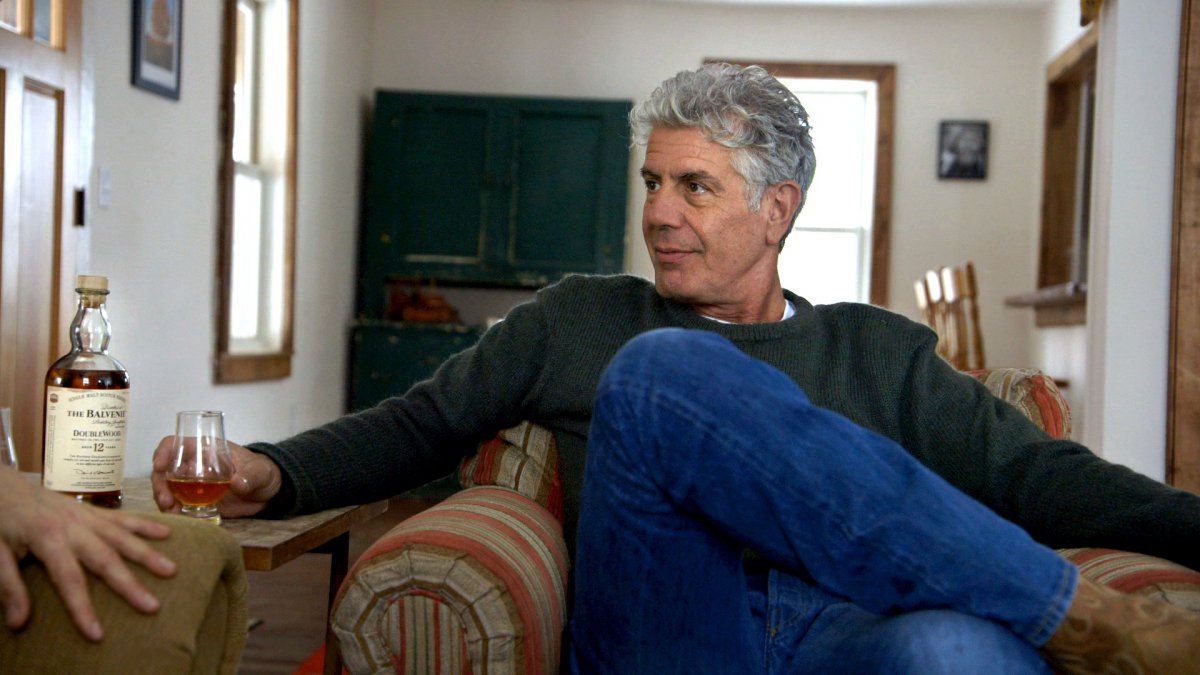 4. His First Book Failed, But Now He's Looking At a Movie Deal
Though he's famous for his discriminating tastes, Bourdain's first stab at stardom came in the literary field. Bourdain wrote a poorly received book called Bone in the Throat. After the success of Kitchen Confidential, though, Bourdain has released three more novels, and Bone in the Throat is actually looking at a movie deal.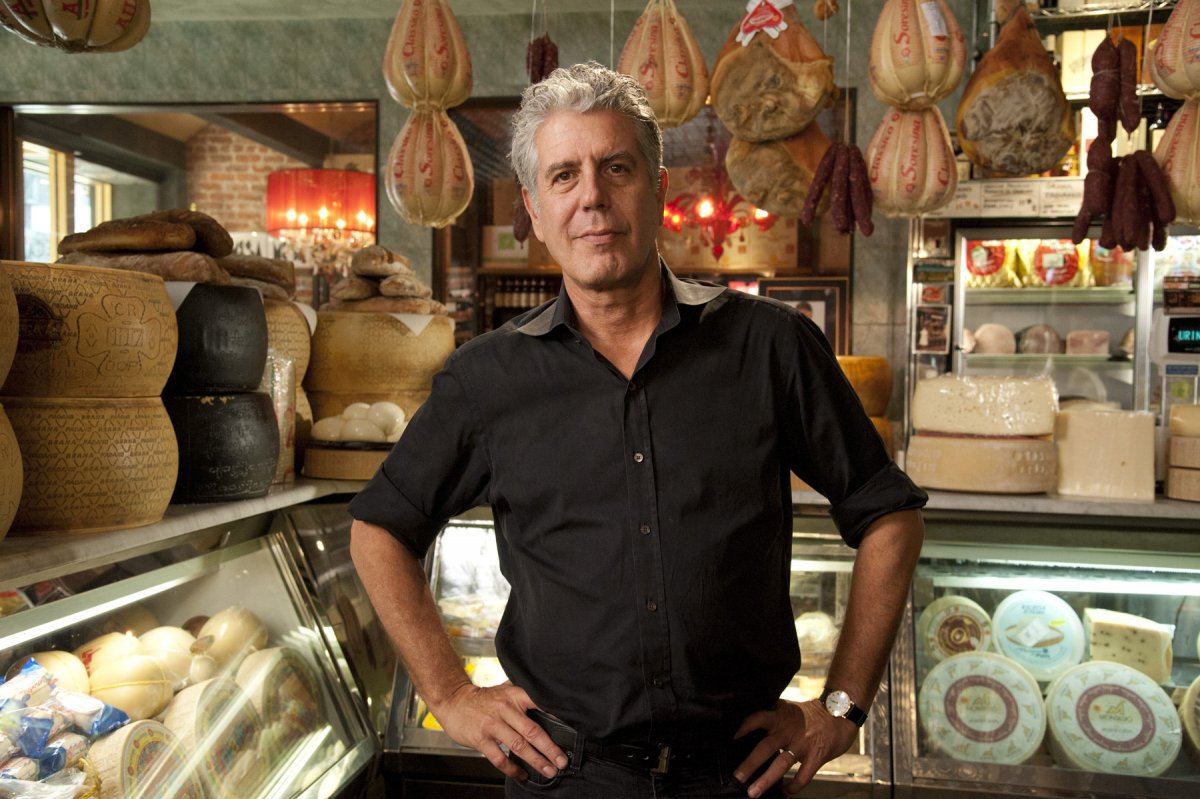 5. Piers Morgan Tricked Him Into Eating Bull Penis
Okay, we have to give Bourdain a little credit; he didn't gravitate towards eating bull penis. Piers Morgan tricked him into it while Bourdain was a guest on his show. According to Bourdain, the bull's member was "rubbery as h-ll." When he found out what "parts unknown" he had eaten, though, Bourdain seemed unfazed telling the host that eating an animal's privates was so passé.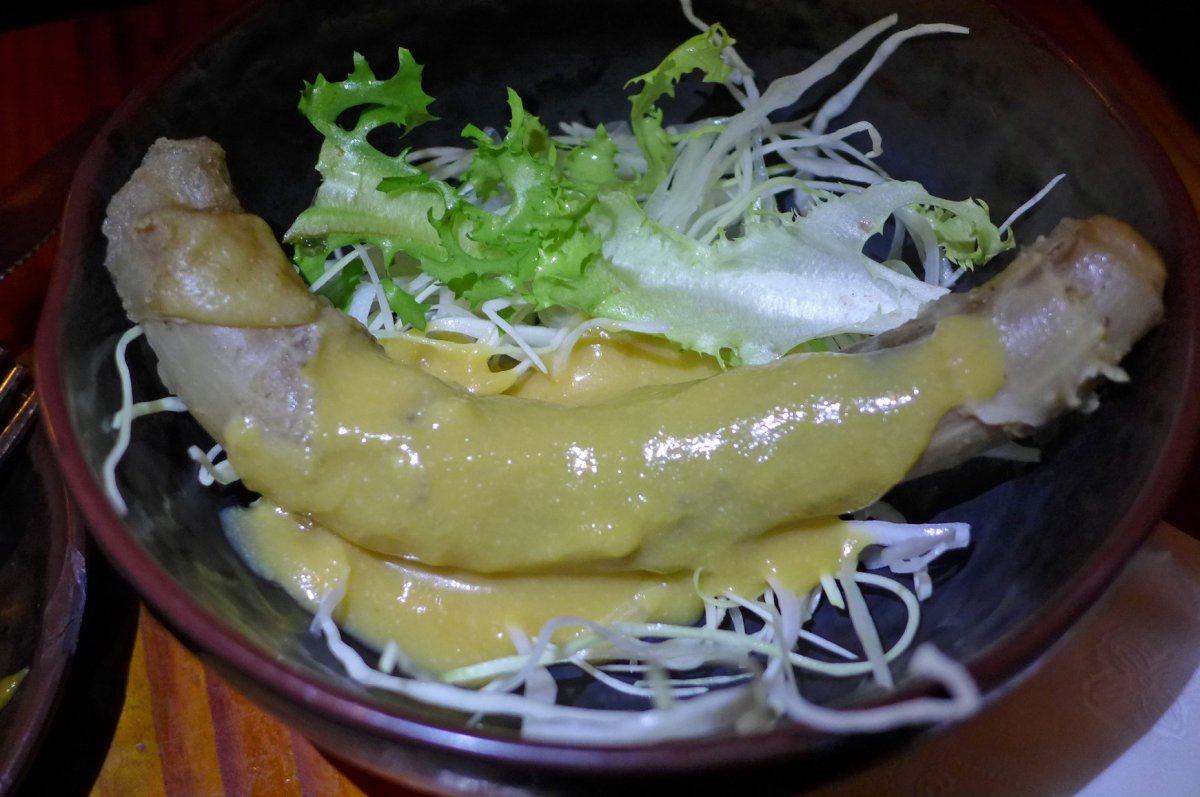 6. Bourdain Used to Smoke and Scream…A Lot
For a big portion of his professional career, Bourdain smoked — and screamed — like it was his job. Once he had a child, though, things changed. Bourdain happily quit smoking when he became a father, and he also managed to calm down and stop worrying so much about what other people thought of him. Being charged with the safekeeping of a human life will do that.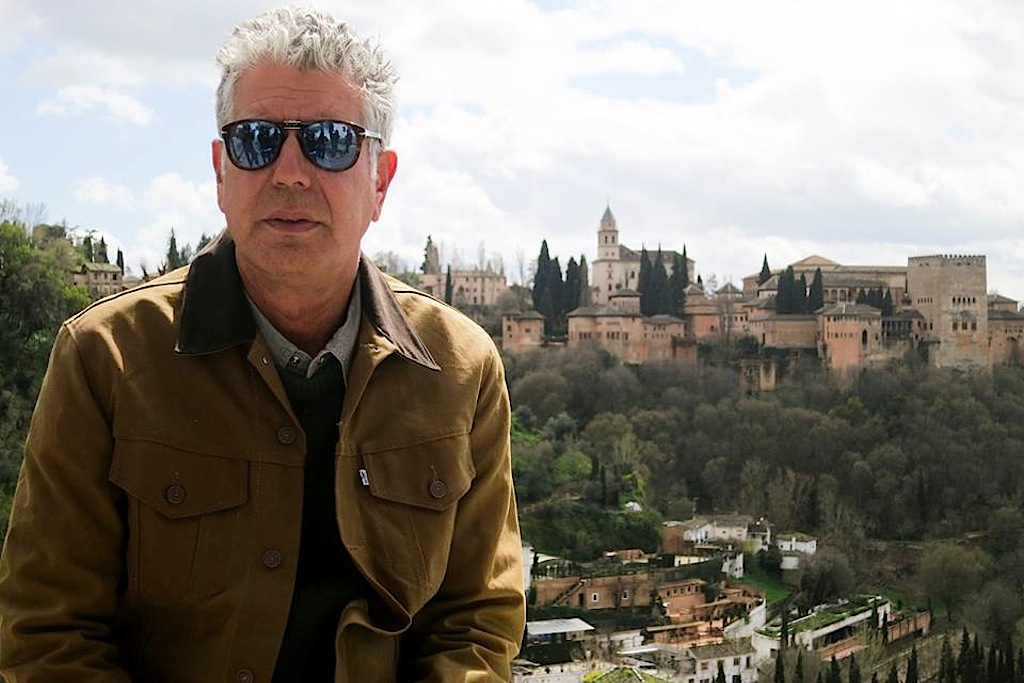 7. Bourdain and Obama Shared a $6 Meal
It seems Obama has some mad chopsticks skills. In May of 2016, Anthony Bourdain had the opportunity to dine with the President. What sumptuous restaurant did they feast at, you ask? Well, they went to hole-in-the-wall noodle joint Bún chả Hương Liên in Hanoi, Vietnam, slurping back pho while sitting on plastic stools. Bourdain picked up the check, which came to all of six bucks. Their dining experience will be on Parts Unkown in September.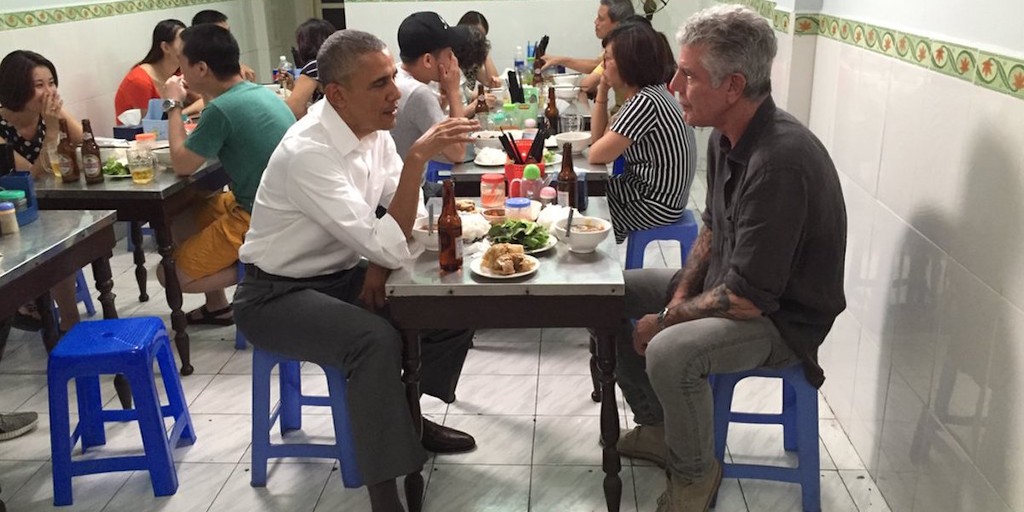 8. His Odd Fears
There is no cuisine that strikes fear into Bourdain's heart, but he is possessed of a few fears (which is only human). According to his own admission, Bourdain is completely terrified of both clowns and mimes. Again, that's only human; who's not afraid of clowns and mimes? However, Bourdain has also professed to be afraid of — get this — nurse's shoes.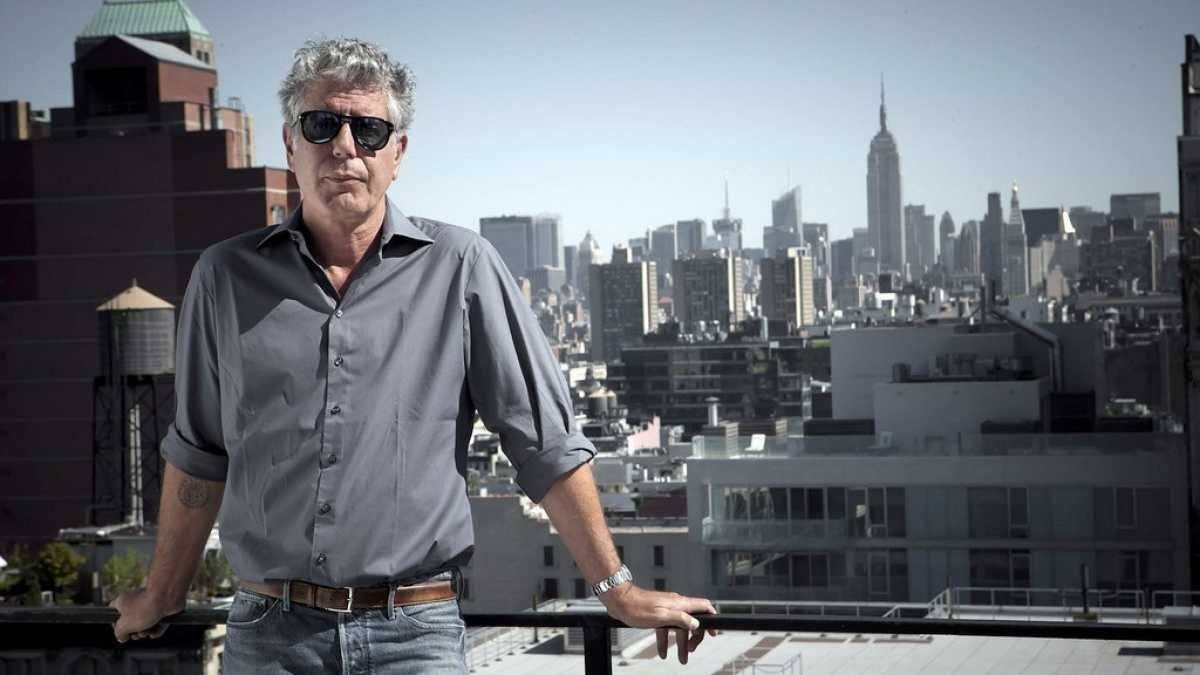 9. Pass the Maggot Fried Rice
Here's another dish that pushed Bourdain's stomach to the breaking point. Maggot fried rice is exactly what it sounds like; it's also served throughout the world, because, I suppose cows aren't readily available on every corner of the planet. To be perfectly honest, I'd probably stick to veggies given the option.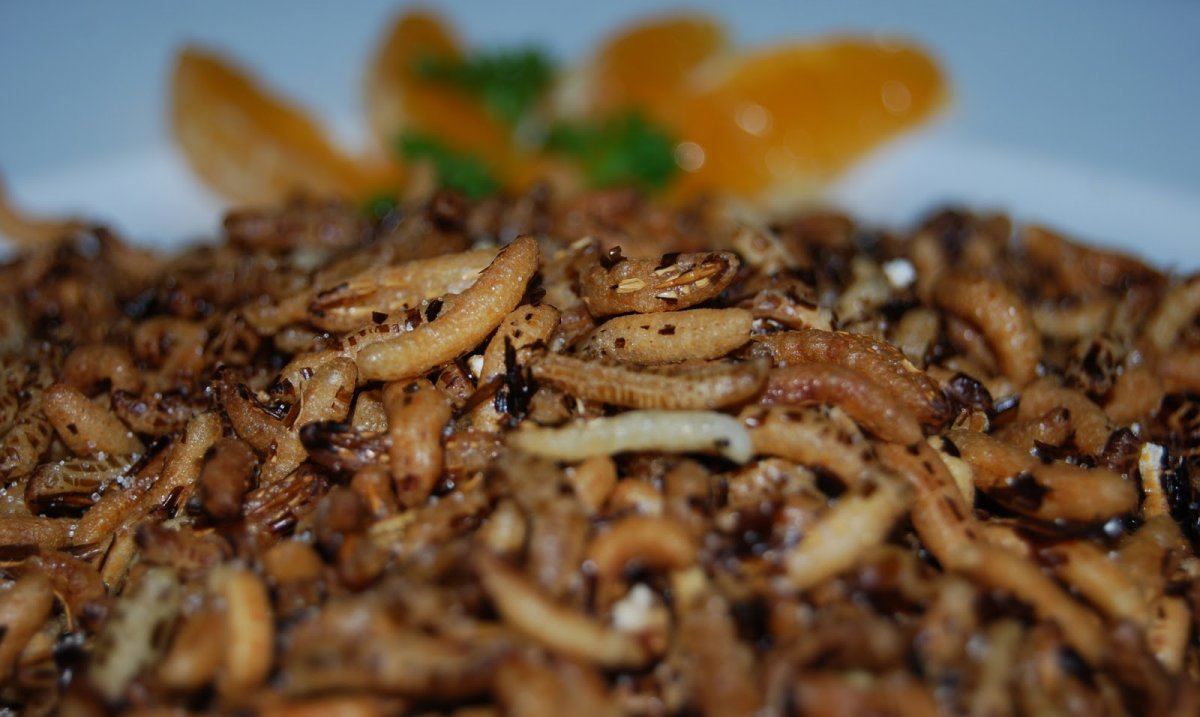 10. He Loved the Fringe Benefits of Being a Dishwasher
Everyone has to start on their dream career at some point, and for Anthony Bourdain, his first job in food was as a dishwasher at a wedding. While the work wasn't great, Bourdain recalls that he was immediately sold on the fringe benefits of the position when he spotted the head chef having sex with the bride during the reception.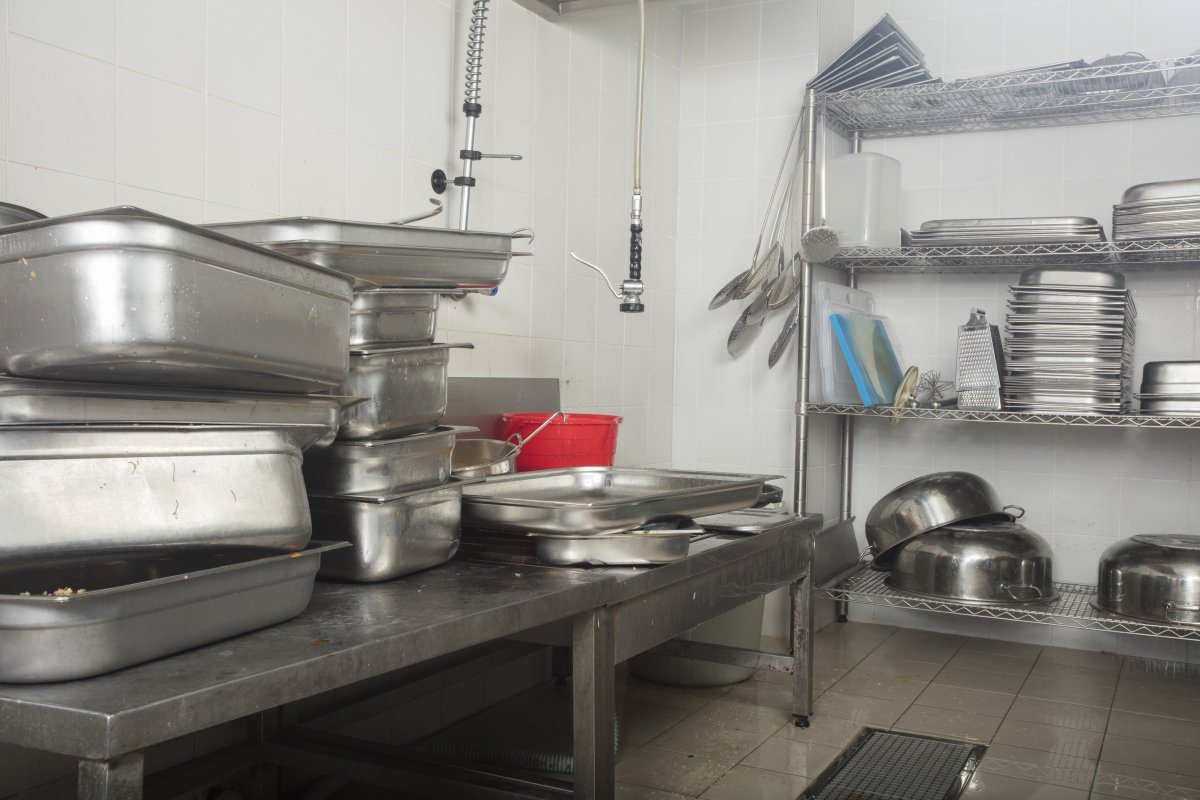 11. He Had No Reservations About Eating Raw Seal Eyeball
It's not super likely you'll ever see raw seal eyeball on any menu. Bourdain tried one while he was visiting some Inuits in Quebec. When they took him on an actual seal hunt, he was honored by receiving bits and pieces of the entire seal after it was caught. In addition to the eye, which Bourdain actually found fairly palatable, he also ate kidney and liver.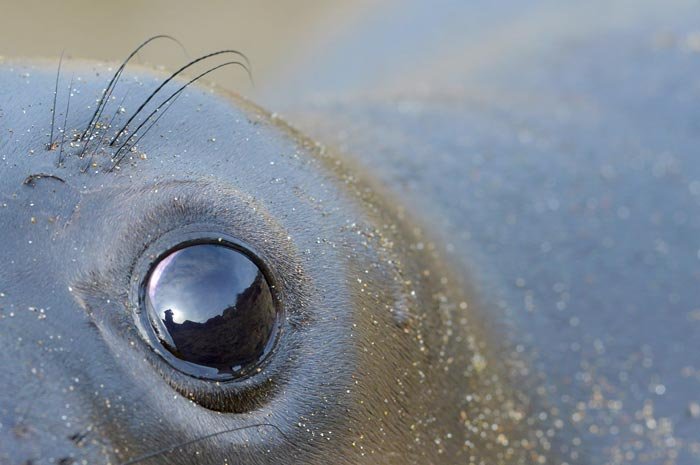 12. No Piano Man For Him
Apparently, Anthony Bourdain used to fire people in his kitchen if they played Billy Joel. That being said, Bourdain is actually on good terms with the singer, having actually had dinner with the icon. Bourdain even told Joel how much his music sucks.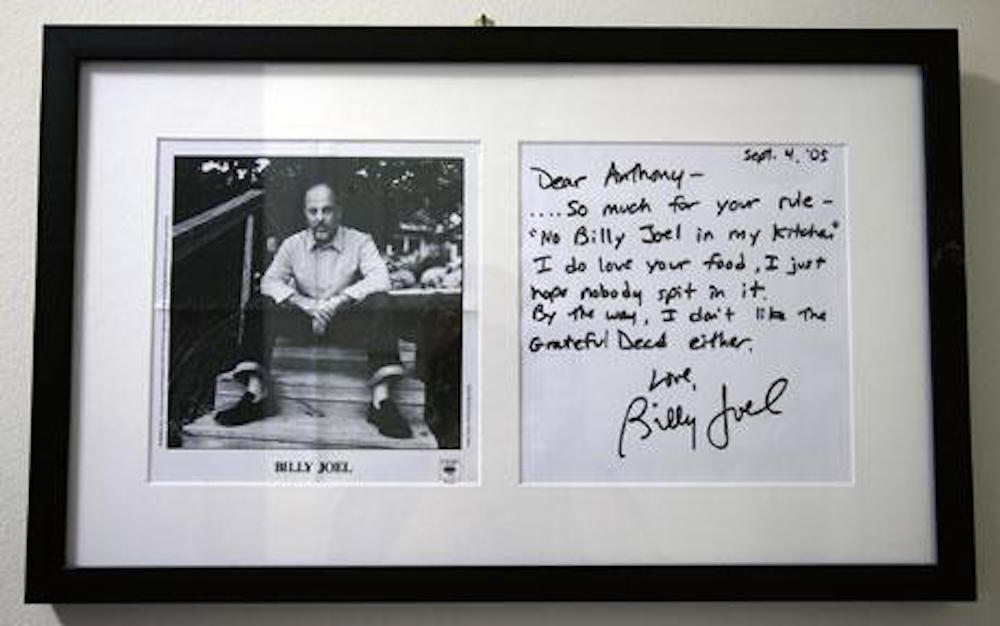 13. Cobra Heart and a Nice Chianti
At one point in his career, Bourdain ran across Cobra Heart, which is considered a delicacy in certain parts of the world (it's served in higher-end restaurants in Hanoi, for example). The entire snake is considered delicious for some reason, but the heart itself is supposed to be very tasty for people with an adventurous palate. Yum!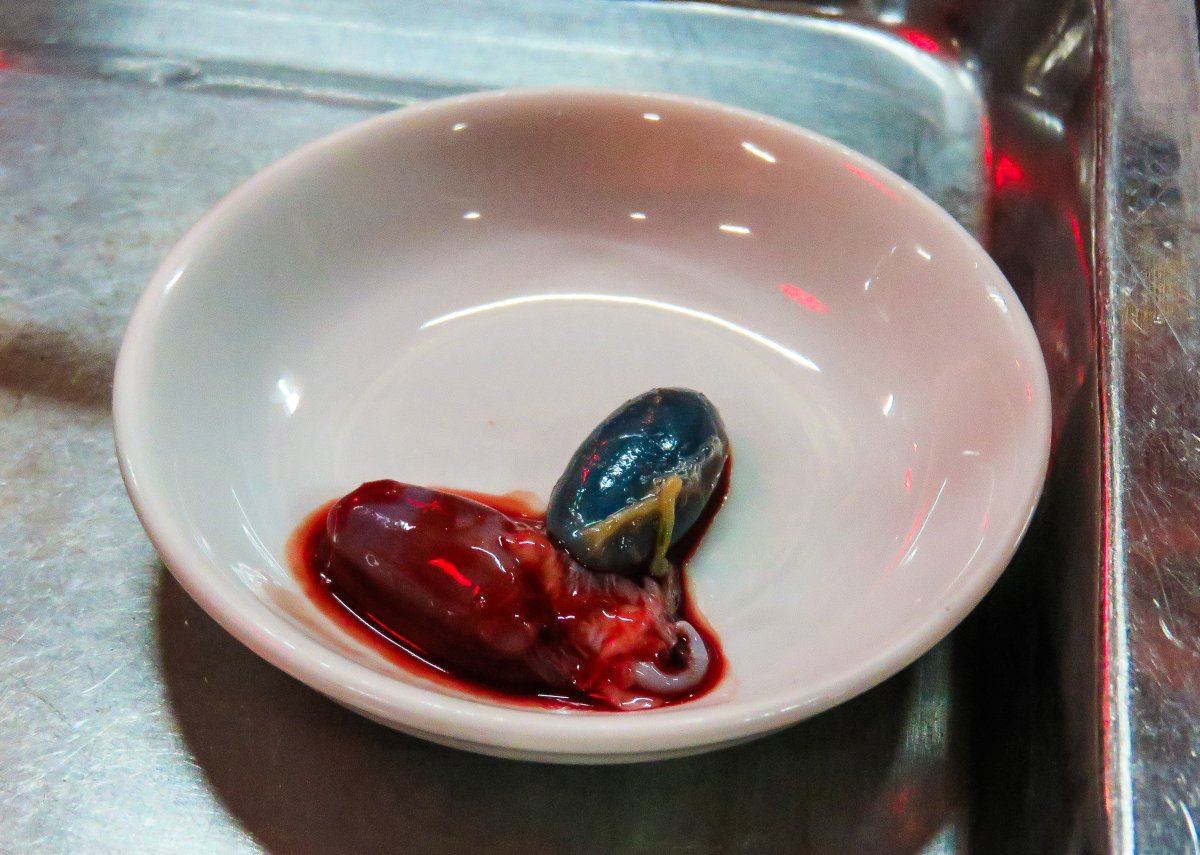 14. He Was Only Paid $50,000 for 'Kitchen Confidential'
The thing that launched Bourdain's career into the stratosphere was a little bit of honesty courtesy of the brazen chef. He wrote an article for the New York Times and then expanded it into a now-famous book, Kitchen Confidential, that exposed the seedy underworld of modern restaurants.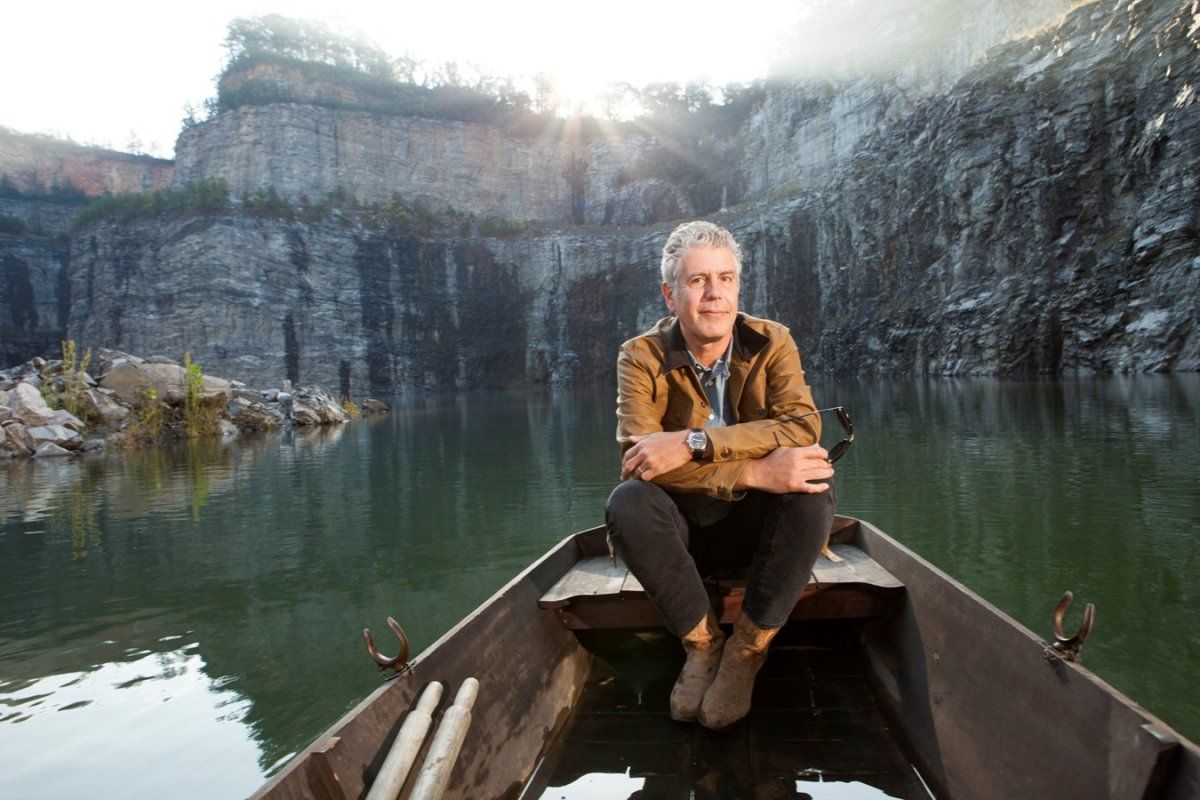 15. Redefining American Cuisine
Bourdain has a lot of respect for Asian-American chefs. The chefs says that "American food" is essentially a malleable thing, defined by the people who are currently living in America. According to Bourdain, some of the most exciting American chefs working today are of Asian descent and are helping redefine the concept of "American cuisine."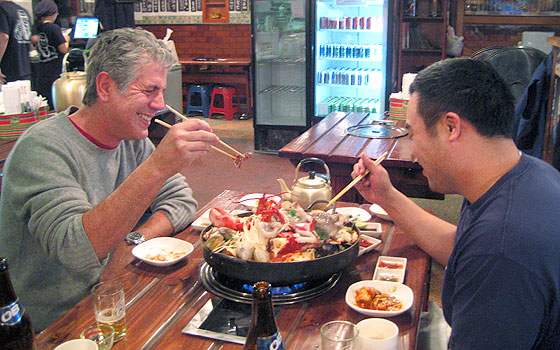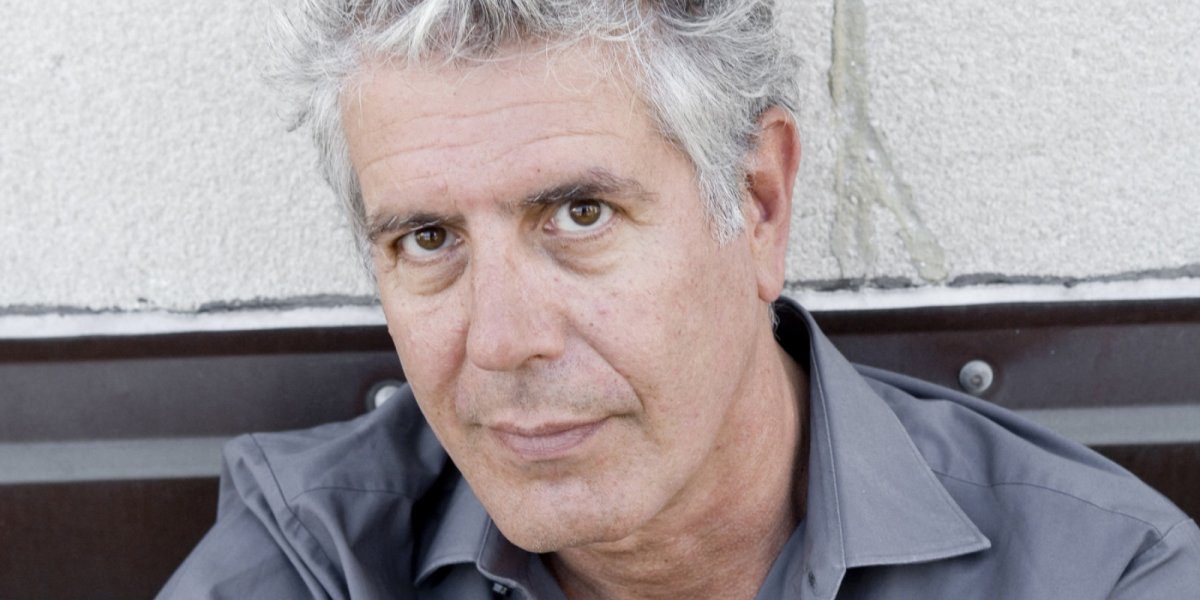 16. Hákarl
I know, you're wondering what Hákarl is, right? It's a dish from Iceland wherein the chef — and I use that term loosely — takes some freshly caught shark and then soaks it in a heavy ammonia until the shark is fermented. If that sounds terrible, then you and Anthony Bourdain have something in common, because the chef proclaims Hákarl among worst thing he's ever eaten, perhaps tied with warthog butt.