Succulent meat, just the right ratio of cheese and bacon to lettuce and tomato, whatever your fancy, finding an amazing burger is one of those things that every foodie dreams of. Across the US there are many restaurants that claim their burger is the best, and the all-American classic has been prepared in every way imaginable. However, there are other places around the world that are staking their claim to serving the top burger around. Prepare to salivate as we bring you some of the best burger joints outside of the USA.
1. Berlinburger International – Berlin, Germany
What goes great with Oktoberfest beer? Well an incredible burger from Berlinburger International of course. It's a small hole in the wall joint, but the line-ups tell you how good it is. Using the best quality beef and other ingredients, their burgers deliver delicious results that patrons love. With a wide range of choices including the BBQ Burger, The Godmother, Chilli Cheeseburger, and Chicken Burger, there's something for everyone, especially for those who want healthier options for sides and salads. It's impossible to talk about this burger restaurant without mentioning their Drei-Käse-Hoch—three cheeses high—burger, which is actually packed full of four cheeses! A delicious combination of mozzarella, cream cheese, Irish cheddar and grilled halloumi make this delectable burger stand out.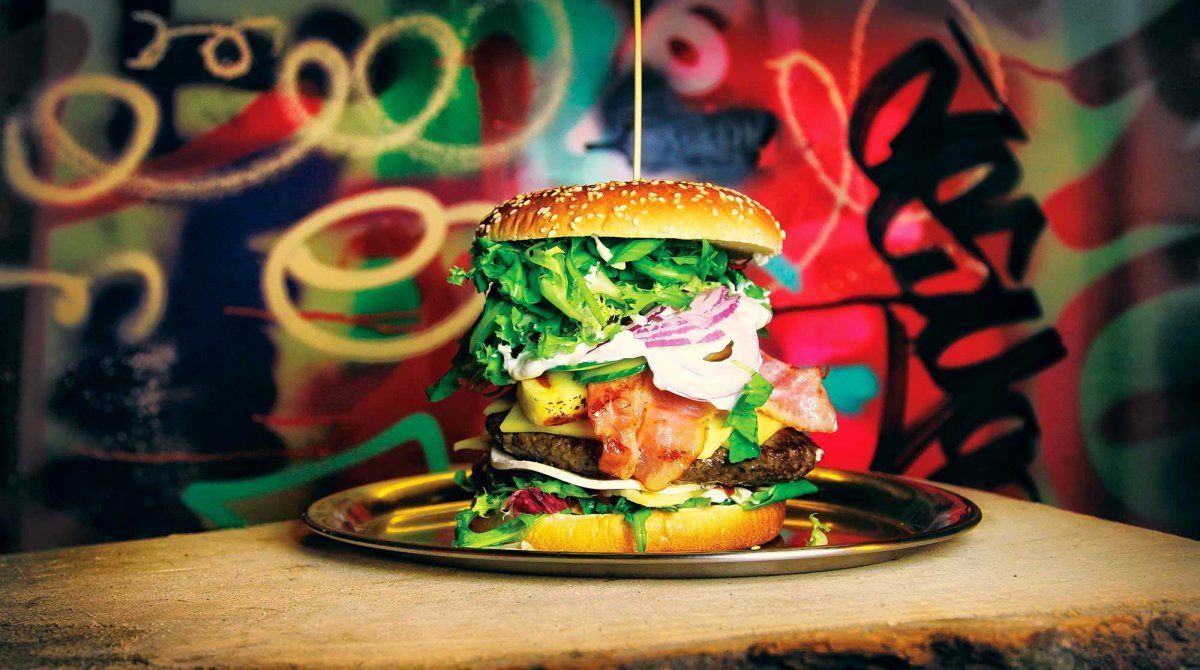 2. Patty & Bun – London, England
This restaurant's name gets right to the point. There are some simple and some complex selections on the menu, and every one is delicious. They use elements of pop culture for their burger names, like the Entourage agent everyone loved to hate with the 'Ari Gold' Cheeseburger, or the 'Smokey Robinson' Burger. If you're not a fan of beef you can try their 'Lambshank Redemption' Burger, or 'Hot Chic' Chicken Burger. As for those who want to stay clear of meat, the delectable Portobello 'Dig It' Mushroom Burger is right up your alley. They have four locations throughout London, plus a food truck.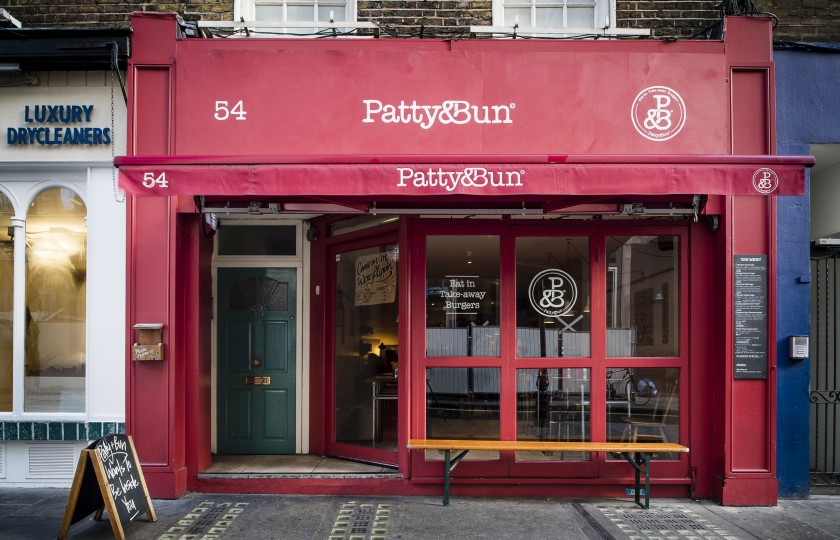 3. Hamborgarafabrikkan – Reykjavik, Iceland
Being able to pronounce the name of this burger restaurant is the least of your worries. What you have to be concerned about is if you'll be able to handle all the amazing flavor. The restaurant uses local, fresh ingredients, which gives it an edge on competition. Just to be different, their burgers and buns are square instead of round. Try the Fat Sigurjón, named for a beloved Icelandic movie character. The burger consists of quality beef, Brie, bacon and brown pepper sauce. Their Surf and Turf burger is topped with tiger prawns. There's even a special Rudolf burger at Christmas for those brave enough to try reindeer. If you're flying Icelandair, you must try one of these coveted burgers in mini-form.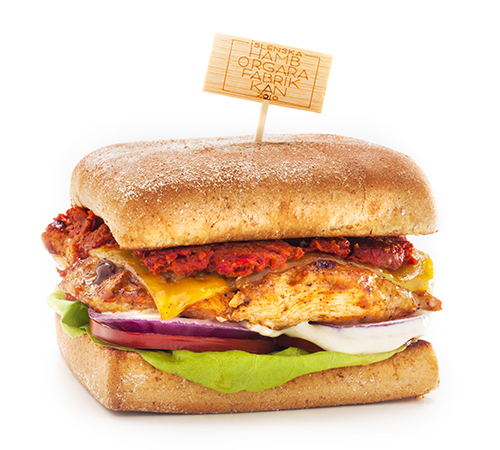 4. St. Louis Burgers – São Paulo, Brazil
Despite the all-American name, St. Louis Burgers is definitely outside of the US and hails from Brazil. Delicious chargrilled burgers are the order of the day and for Americans craving a little piece of home, this tiny burger joint is definitely for you. There are also more Brazilian dishes available, but if you're going to stick with the traditional burger, make sure you try the Pepper Crust Burger that comes with heirloom tomatos and zippy jalapeño.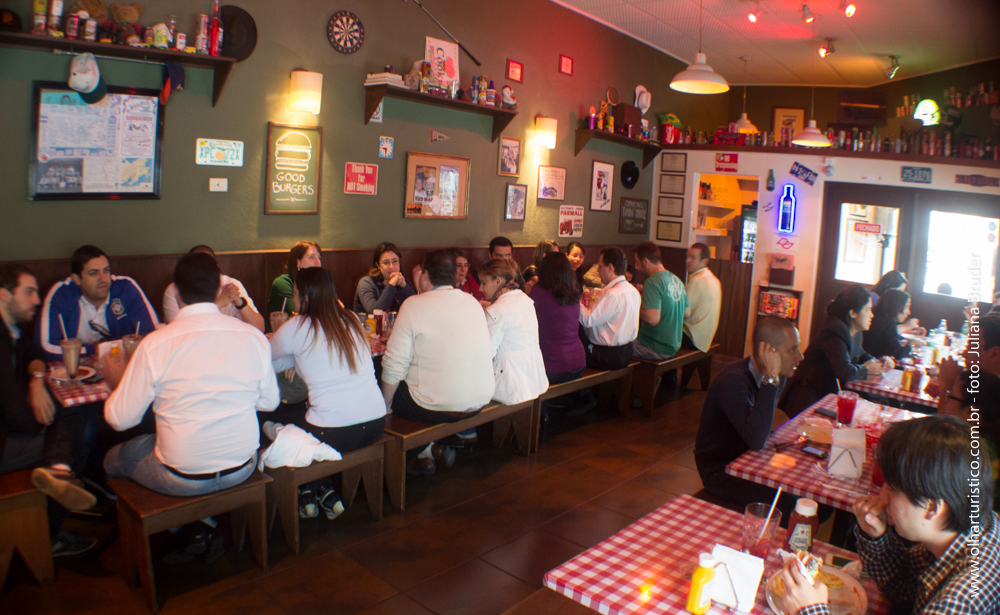 5. Honest Burgers – London, England
Honest Burgers is accustomed to rave reviews, for good reason. Only British organic beef, chicken and vegetables are used, and for those that don't eat gluten, there is the gluten-free bun option. All burgers are served with delicious rosemary salted fries. Concerned about allergies? Don't worry about it, as any member of the Honest Burgers team can give you all the allergen information you need. You have to try The Honest Burger, the restaurant's signature dish.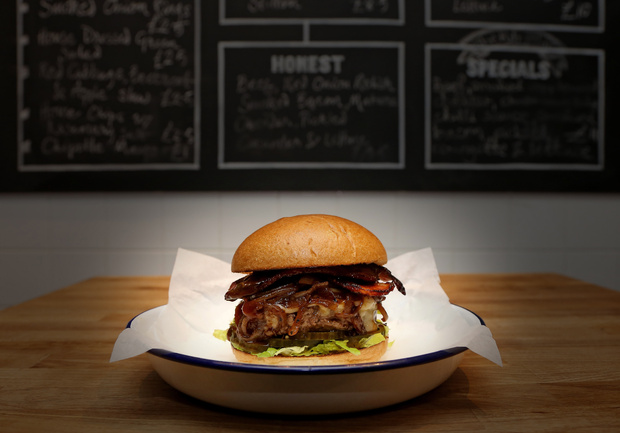 6. The Butchers Club Burger – Hong Kong, Singapore and Bali
Signature dry-aged Black Angus beef from Australia is the backbone of the ingredients used at The Butchers Club Burger and get this, its famed burger—The Burger—is the only entrée served at the establishment (but you can customize it with different toppings). These restaurants are always packed. If you're in one of their Asian locations, head on over and have your mind blown by this awesome burger.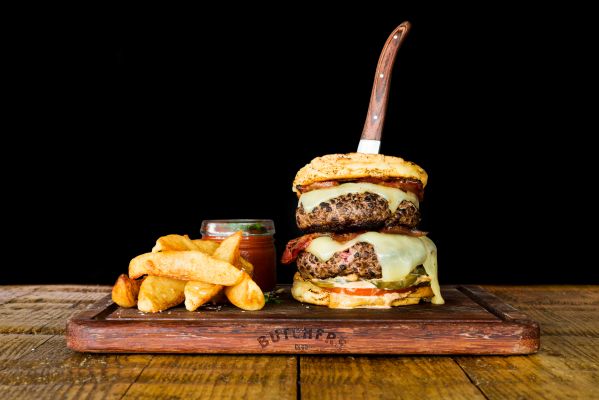 7. Big Fernand – Paris, France
Sure, Paris offers all sorts of delicious cuisine, but sometimes you just crave a burger. Big Fernand doesn't mess around with their distinctively gourmet burgers. Paris Burger gave the restaurant's famed Bartholomé burger five stars in 2014, after sampling a whopping one hundred burgers! The beef burger contains two house sauces, chives, caramelized onions, bacon, and raclette cheese. Make sure you try this at least once on a trip to Paris. No doubt, you'll be back for more.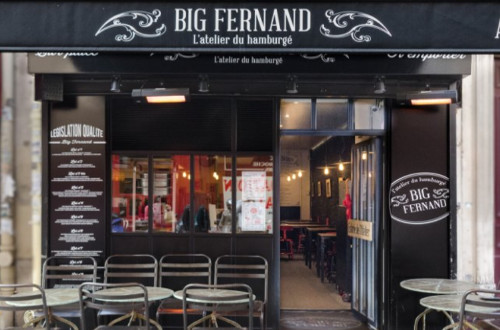 8. Buns and Balls – Sydney, Australia
Get your mind out of the gutter, unless of course you're slathering your tongue up with delicious burger sauce from Buns and Balls. The land down-under is home to this fantastic burger restaurant, which has favorites like the Classic Cheeseburger and Cheese N Bacon Burger, as well as twists like the Braised Chilli-BBQ Beef Burger and the Meatball Burger. Speaking of, they're also famous for their meatballs. If you're thinking of heading over in the evenings, you can look forward to dinner and a show, as there are music-fueled events most weeknights.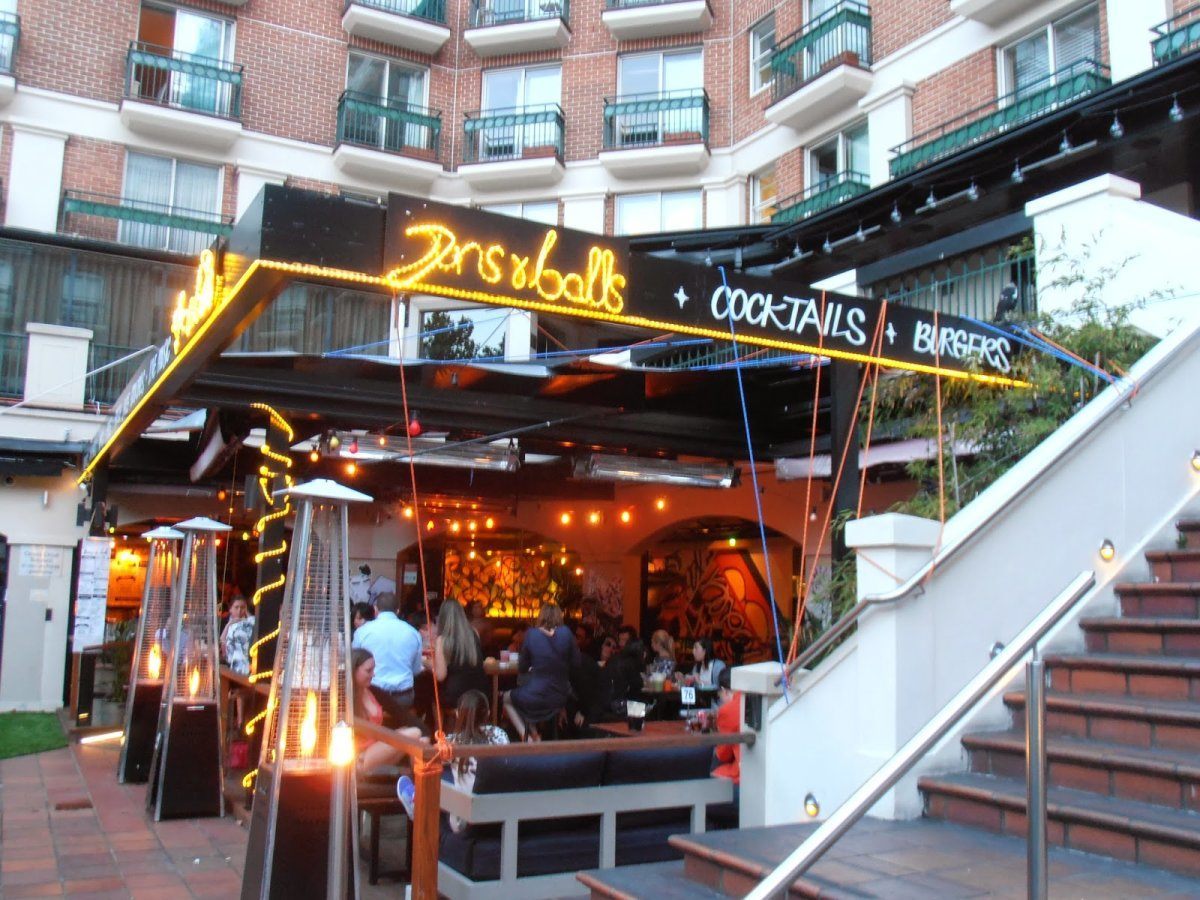 9. Fergburger – Queenstown, New Zealand
Kiwi hospitality comes to town at Fergburger in Queenstown, where some of the best burgers in the country can be found. With a rich history dating back to 2001, this burger restaurant was originally a little "hole in the wall" that with quality service and even better burgers, was able to become one of the most well-known and respected burger joints around. It's kind of an institution among the adventure travelers who flock to Queenstown, something the fuel up after a day or bungee jumping or jet boating. There's beef, bacon, and cheese in abundance and a range of burgers including The Fergburger and Tropical Swine. With pineapple and bacon, its sinfully yummy. Well worth the line up.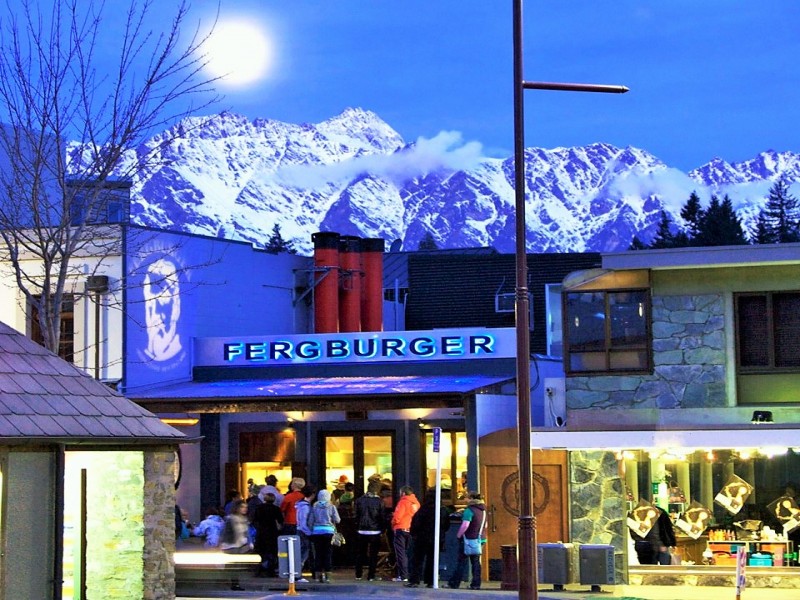 10. Flippin' Burgers – Stockholm, Sweden
At Flippin' Burgers, ingredients are top-notch, bread is freshly baked, and the meat is sourced organically to create a burger that is considered the best in Sweden. There are about ten burger options to choose from including regular burgers and kids' burgers, and specialty burgers like the Cricket, which comes with cream cheese and jalapeños, and the Beanie which is a vegetarian option created with various beans, quinoa, garlic, onion and, spicy chipotle chilli. FLippin' awesome.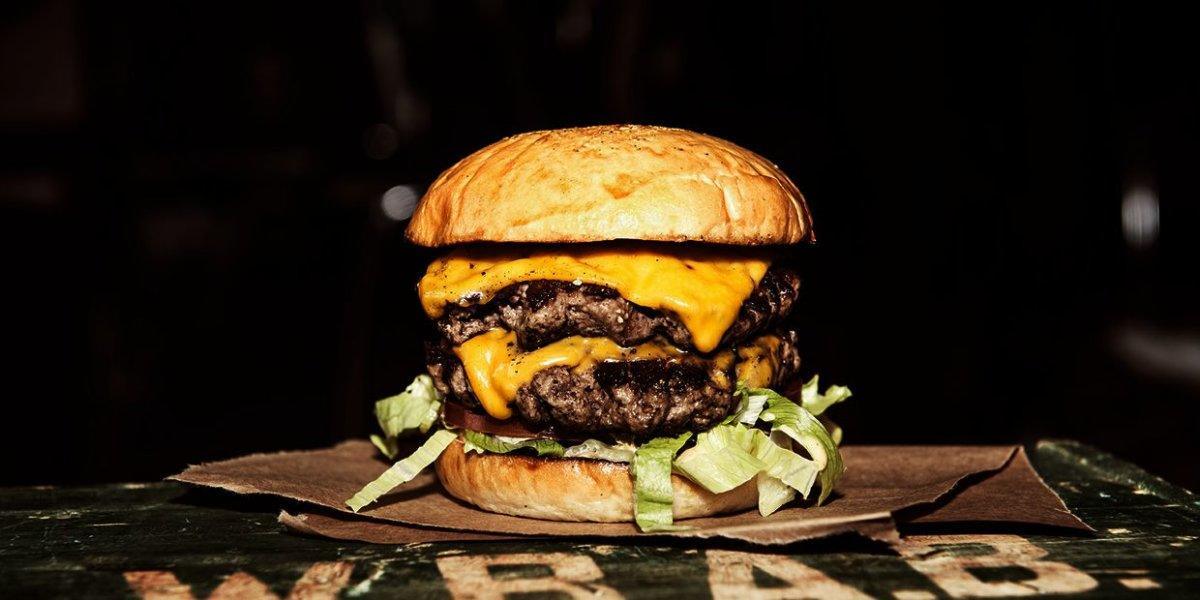 11. O Talho – Lisbon, Portugal
For a well-seasoned burger, try those found at O Talho in Lisbon. The staff is dedicated to creating exceptional burgers, and have mastered the art of cooking meat to delicious perfection. The stylish restaurant offers many other dishes that make it a hit among patrons, but for a burger that gets everything right, you know where to go when you're in town.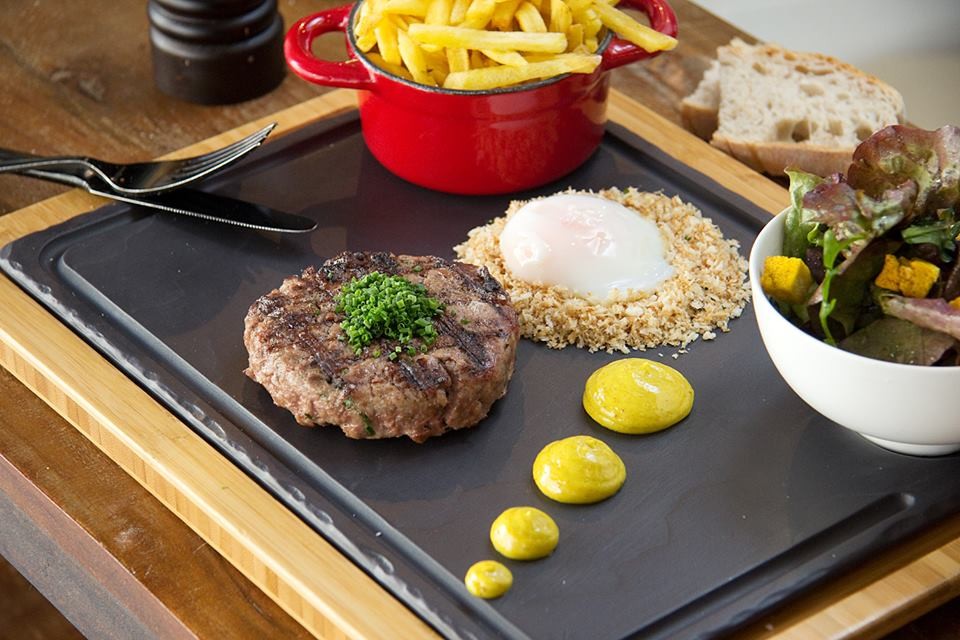 12. Holyrood 9A – Edinburgh, Scotland
Want a great burger and beer match-up? Holyrood 9A has over thirty unique beer brands and twenty rotating taps to wash down your burger with. The scrumptious selection will leave your mouth watering long after you've eaten. Their signature burger is the Holyrood, which is a 6oz beef patty, with Hereford Hop Cheese, rocket, caramelized onion mayo, red onion and a helping of beer mustard for good measure.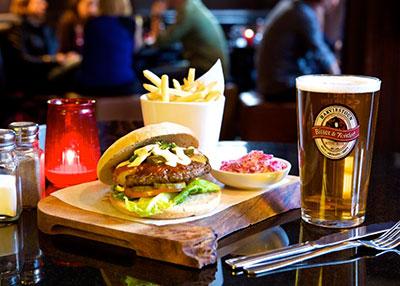 13. The Hamburger Foundation – Geneva, Switzerland
Using the best ingredients available in Geneva, including grass-fed beef, the Hamburger Foundation is a must-try if you're ever in the area. While the selections are pretty basic, for example the Bacon Cheeseburger or Hamburger, the quality is so good and they've done such a great job of figuring out what makes an exceptional burger tick, that all the other bells and whistles are unnecessary.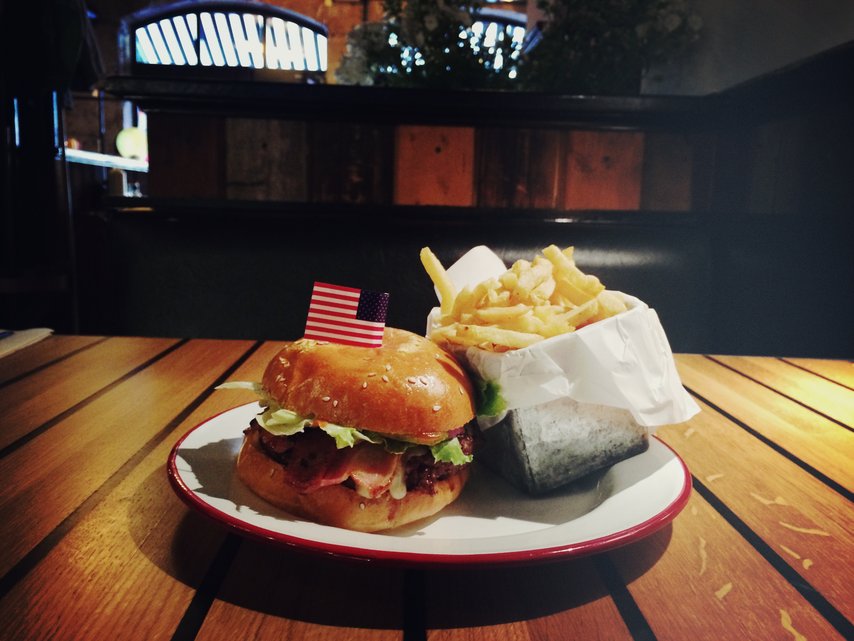 14. Burgerz – Schveningen, Netherlands
What's really great about Burgerz is that their selections are completely healthy. Don't think that's possible? Think again, as not only does the restaurant use high-quality ingredients, but they also do not use any frozen products, flavorings, or colorings, almost as if you make it yourself from scratch at home. Burgers are made fresh every day and with loads of classic and funky selections to choose from. This should definitely be on any burger lovers' list.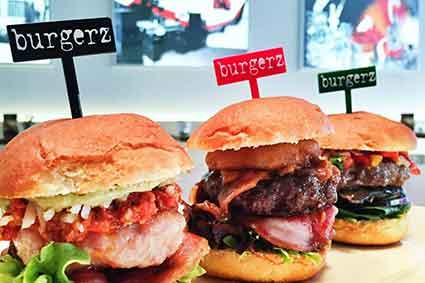 15. Royale Eatery – Cape Town, South Africa
With over fifty gourmet burgers and more added all the time, you can bet that there's something on the Royale Eatery menu that you'll want to try. If you don't have a clue where to start on the extensive menu, try the highly-acclaimed Wagyu Burger, which uses Wagyu beef, Citizen Beer-soaked pickled onions and gherkins, all arranged on a delicious pretzel roll.