Los Angeles attracts over 40 million visitors each year, all needing a place to stay. While the city has more than its fair share of luxury hotels, it also boasts a wide array of affordable, fair-priced places that allow people from all walks of life to hang their hats without breaking the bank. When it comes to dirt cheap accommodation, "dirt" is often the operative word, so we've included a few slightly pricier yet excellent value options as well. Here are 10 reasonably cheap motels in Los Angeles so you can save your money for fun in the city.
1. Hollywood Historic Hotel
The Hollywood Historic Hotel is famous for its art deco décor as well as its affordability. It's quite a find to have a prime Melrose Avenue location for under $100. If you want to enjoy a vintage stay in Hollywood at a cheap motel price, this one's for you. The 1927 landmark is clean with more than a touch of old-school glam. You don't have to worry about bed bugs at this venue.
2. Jerry's Motel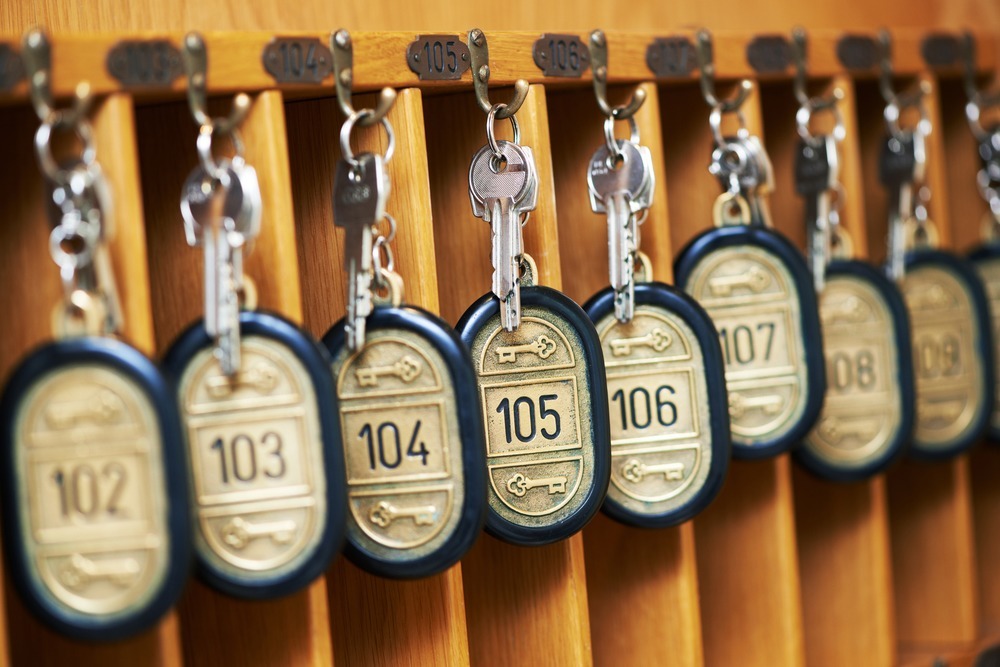 Conveniently located in downtown LA, Jerry's Motel is situated near popular sites like the Grammy Museum and the Los Angeles Convention Center. The hotel offers basic yet clean rooms where you can unwind after a day of sightseeing. The no-frills motel offers free parking, muffins in the morning and a complementary snack bag/water bottle at check-in – little touches you don't always get at this price point. If you're planning to visit LA, check out Jerry's specials before booking a room anywhere else.
3. Coral Sands Motel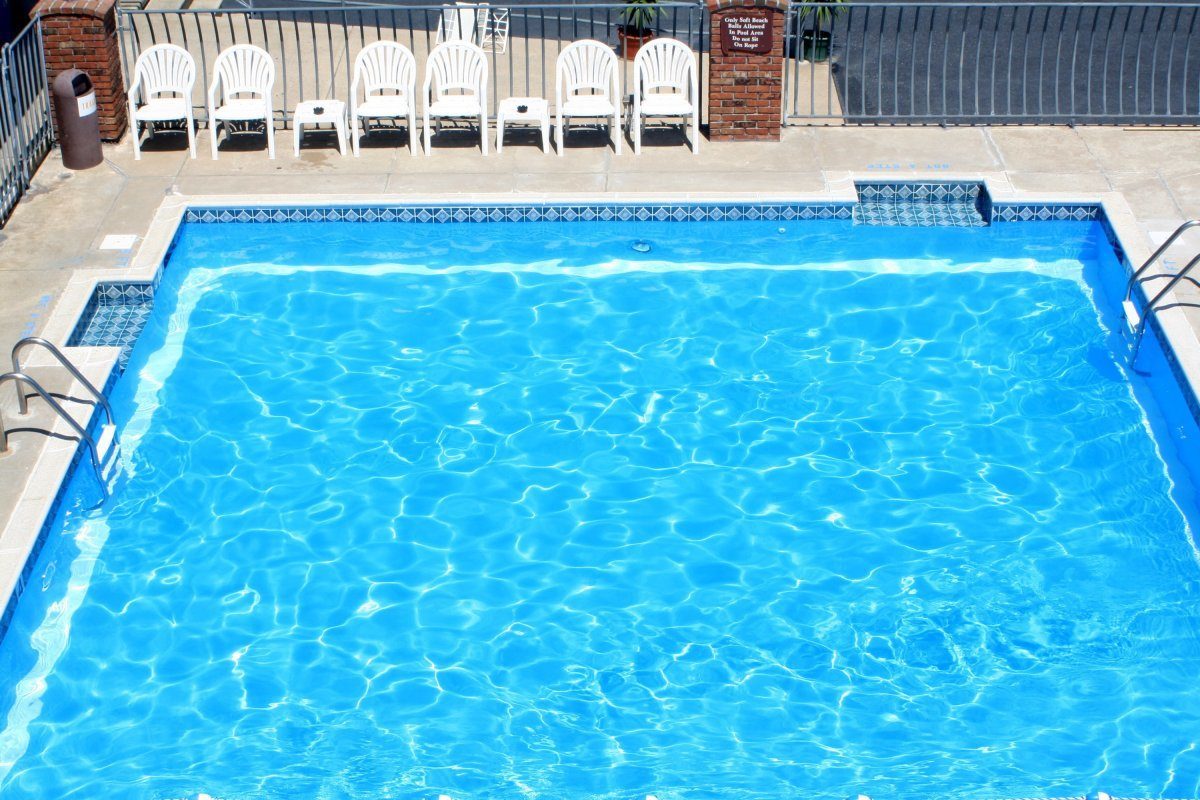 With courtyard views and an inviting pool, the Coral Sands Motel is one of the recommended cheap motels in Los Angeles. Brimming with vibe, the Coral Sands Motel is clean, friendly and won't break your bank. Its Hollywood location is less than one block from the Metro Red-Line Hollywood/Western Subway station, one stop away from Grauman's Chinese Theater and the Hollywood Walk of Fame. If you're looking for a bargain that won't feel like you're slumming it, check out this great venue.
4. Hotel Normandie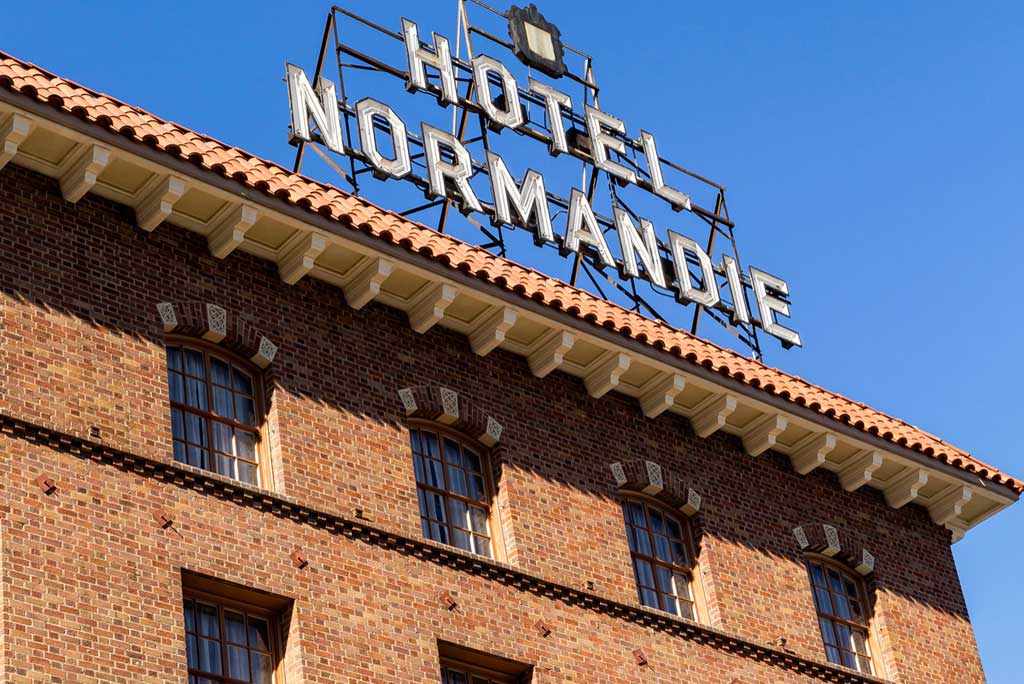 Designed during the 1920s, the iconic Hotel Normandie has been in business for more than eight decades. It's located near the Wilshire Center and the Los Angeles County Musuem of Art. The recently renovated lodging may not be as cheap as it used to be, but it is relatively budget-friendly and worth the extra splurge. They often have specials if you book in advance or stay 3 nights, so check the website for details before making a booking.
5. Farmer's Daughter Hotel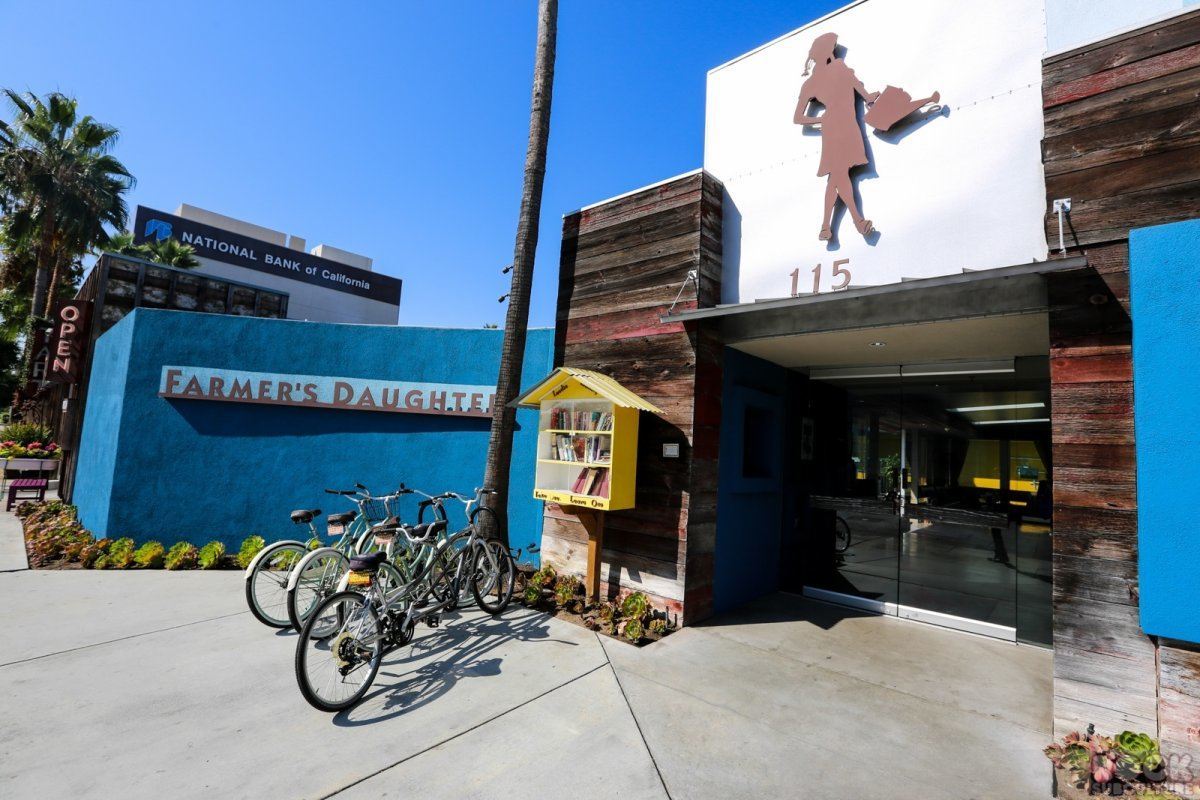 A relatively affordable room in LA needn't be a nasty experience. In fact, you'll be well impressed with a room at Farmer's Daughter Hotel, located in Fairfax Village. It's a country-styled boutique hotel with homespun charm, right near the Historic Farmer's Market and The Grove. Located in what used to be a scuzzy area, it has since gentrified and is now uber-hip. Amenities include free WiFi, premium cable, a pool and discount passes to a nearby gym. Farmer's Daughter always gets rave reviews for its excellent customer service. It's not super cheap, but is great value considering the style and location.
6. The Venice Beach House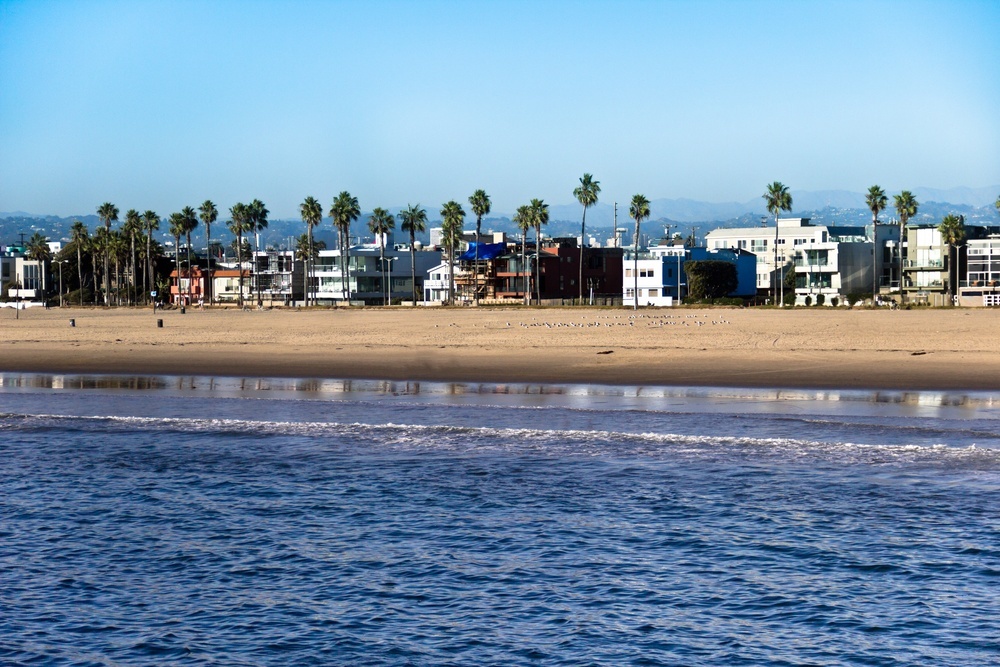 For a real So-Cal bed near the beach, The Venice Beach House is one of the best in LA's accommodation scene. Established in 1911, the ivy-covered craftsman home has been elegantly restored and remains a popular place to stay for beach lovers. With its comfortable rooms and historic décor, the Venice Beach House has a romantic air that is the perfect place for a fun getaway. It's not far to the beach, the Boardwalk and the Santa Monica Pier. Starting at $150 per night, it's not exactly a cheap motel, but it is remarkable value for this iconic area of Los Angeles.
7. Royal Hawaiian Motel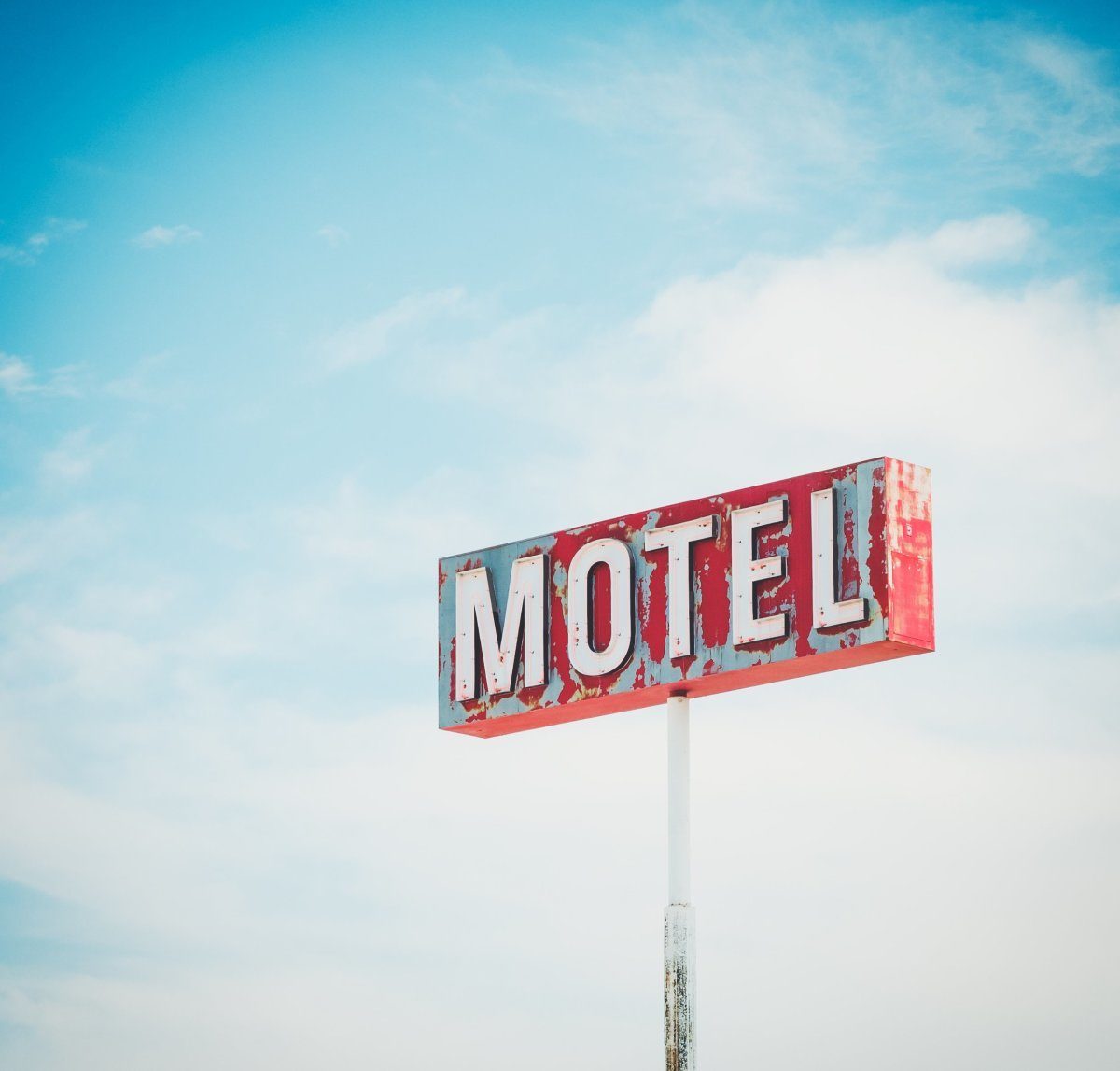 If you're looking for cheap motels in Los Angeles, The Royal Hawaiian Motel certainly qualifies. Don't let the regal name fool you – it is a little bit seedy. However, at only $65 a night, you'll find that the service is solid and rooms are comfortable. Located on La Brea and Venice Blvd., it tries to have a retro-Tiki-vibe. Don't come here for the ambiance or the neighborhood, but if affordability is your priority, this one fits the bill.
8. Vibe Hotel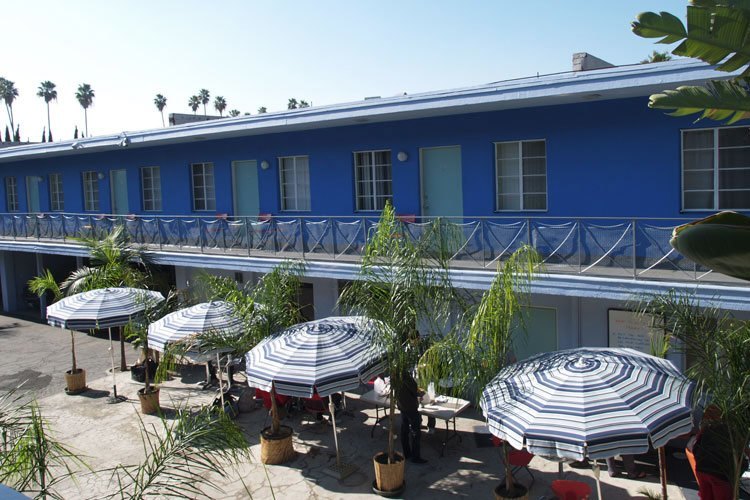 Regarded as a retro-hip Hollywood hostel, Vibe is a relatively affordable place to stay when you're in town (relative to LA, at least). With its groovy décor and classic "motor hotel" styling, Vibe Hotel attracts a wide array of world travelers who'd rather not spend a bundle on a bed for the night. Located right on Hollywood Boulevard, this place is the heart of the action yet a block from the 101 freeway if you want to explore the greater LA area by car. You can even see the Hollywood sign from the courtyard.
9. Villa Brasil Motel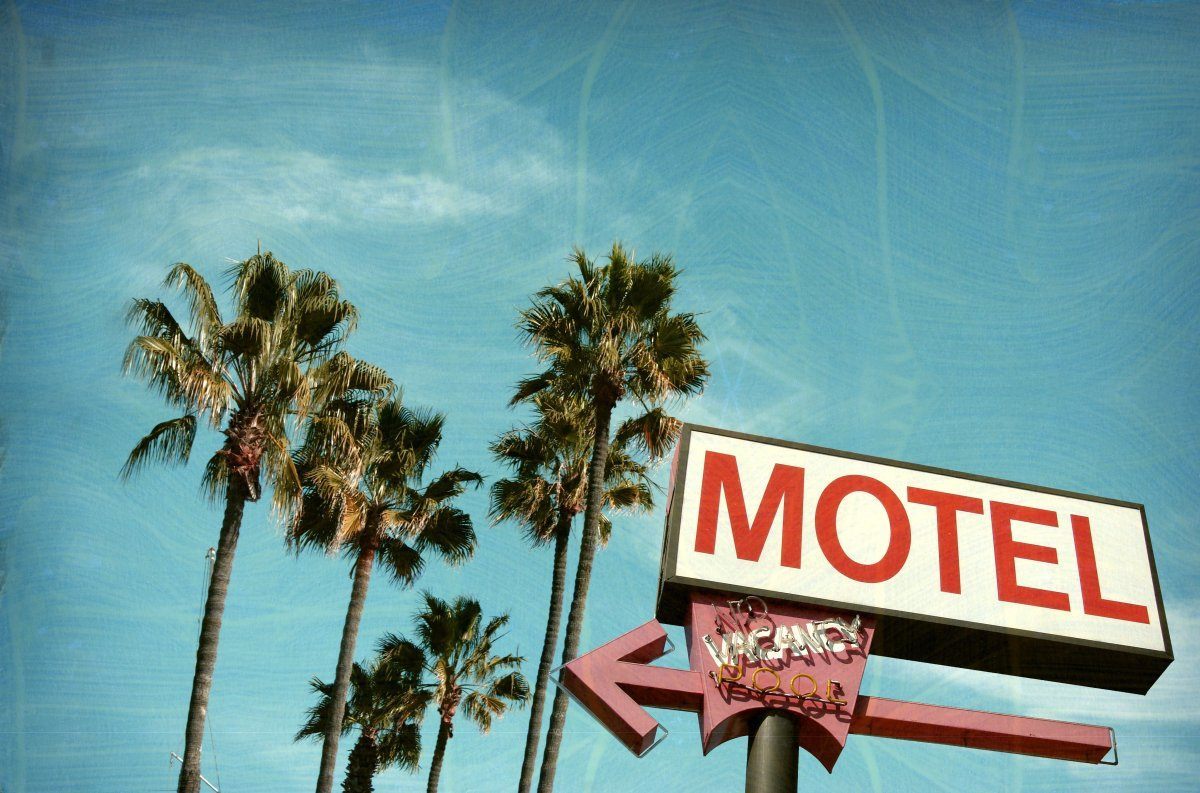 The Villa Brasil Motel is one of the better choices of basic cheap motels in Los Angeles. The motel is not only clean and affordable, it's also pet-friendly. You can travel with your whole family, including the dog. Rooms are small, but quite charming with painted murals on the wall, and the grounds are lushly landscaped. The motel is far more personable than most other venues in its class. There's a small kitchenette, so you can prepare some of your own meals if you're budget-conscious. It's located on Washington Boulevard, not to far from the LAX or Marina Del Rey.
10. Malibu Riviera Motel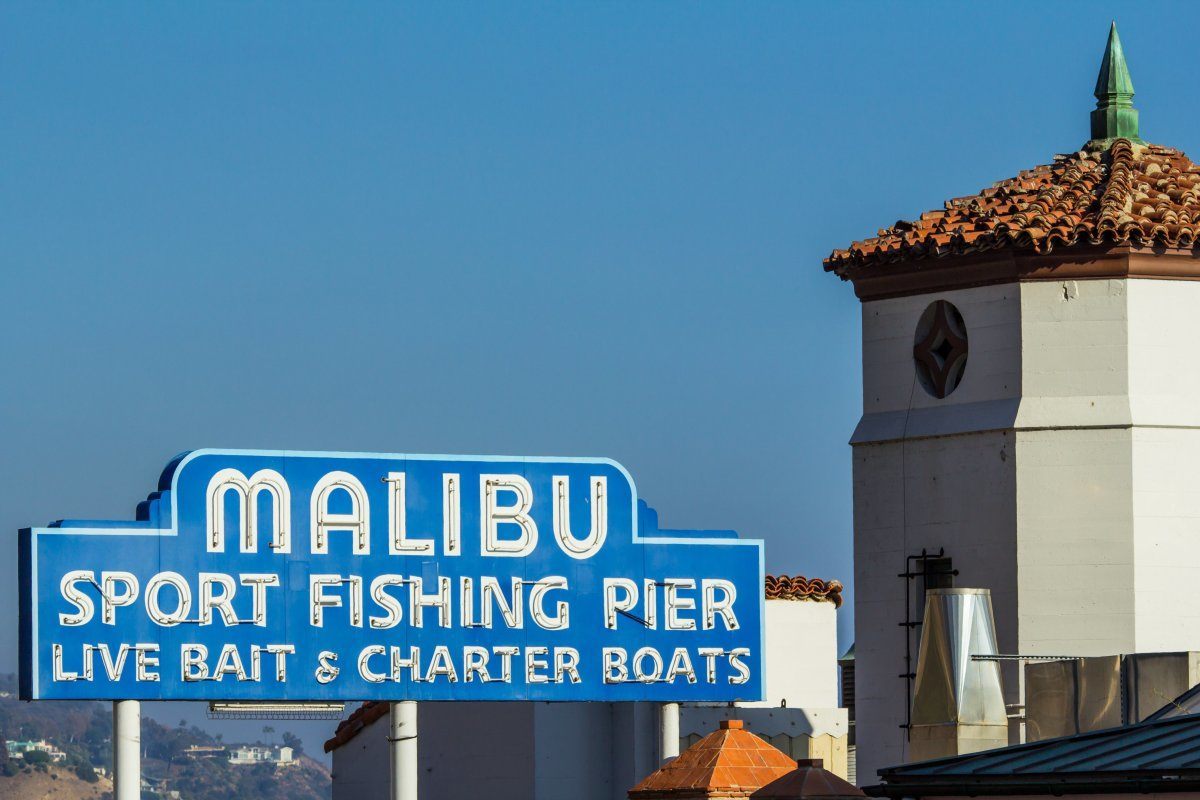 Today's Malibu doesn't come cheap, but this motel is about as affordable as the area gets. The Malibu Riviera Motel has a funky, old school vibe that's fitting for this beachy community. You can't beat the location between Zuma Beach and Paradise Cove. It's simple, but clean and comfortable. Fireplaces and jacuzzis add an extra touch. This is not the place to go if you want the "rich and famous" Malibu experience, but you'll get a good night's sleep by the Pacific Ocean here.