Dubai is a fun and frivolous playground on the Persian Gulf, but don't consider it the Vegas of the Middle East. While this eclectic city is one of the most permissive, relaxed, cosmopolitan destinations in the region, you do have to watch your behavior to some degree. What's considered appropriate in your home country may be inappropriate if not illegal here, so bone-up on the local rules before visiting. Cross the line and the consequences may be dire. In fact, many a foreigner has been thrown in jail for unwittingly committing an offense. Don't be alarmed or put off, however. Just adhere to some basic guidelines and cultural sensitivities and you can have a good time without offending anyone or breaking any local laws.
Here are 20 definite things not to do when in Dubai.
1. Don't Use Your Left Hand
The left hand is traditionally used for "body hygiene" in Muslim cultures, therefore be mindful to avoid using it in certain circumstances. Don't greet anyone with a left-handed shake. Don't open doors with your left hand. Don't hand somebody something, especially food, with your left hand. Definitely don't eat with your left hand. It's just considered unclean even if you've just washed up with a vat of antibacterial soap. It's okay to drink with your left hand, however. Naturally, left-handed people should try to become ambidextrous as best they can in these situations to avoid offending the locals.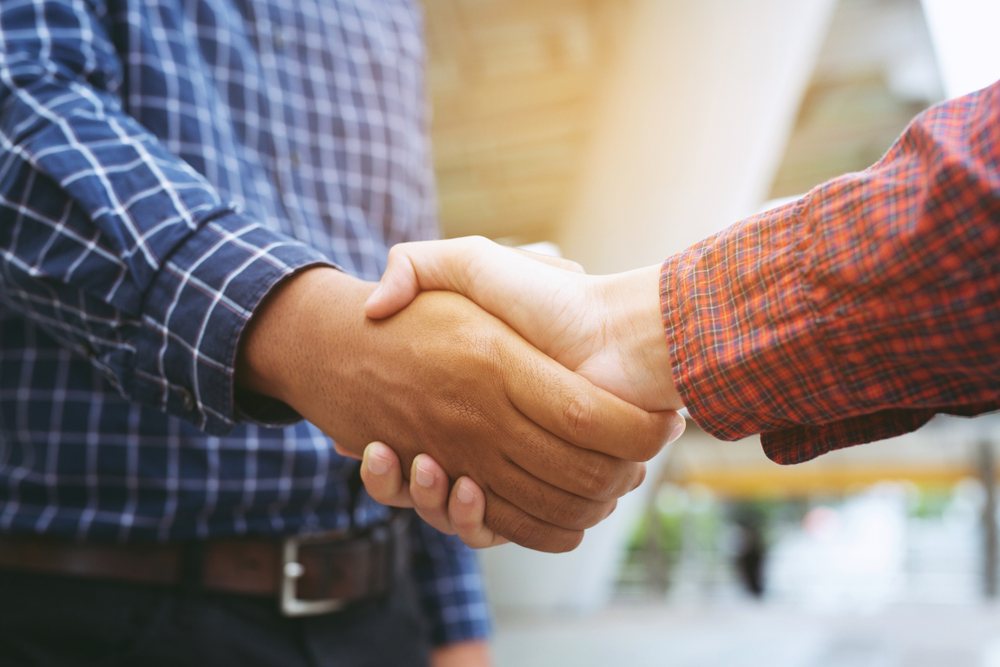 2. Don't Pump up the Volume
If you feel compelled to turn your music up really really loud while visiting Dubai during Ramadan, you might want to think twice. Playing loud music, performing in a live band, or even dancing to music during Ramadan can result in a hefty fine. So blasting that new Taylor Swift album and singing along to it at the top of your lungs will just have to wait.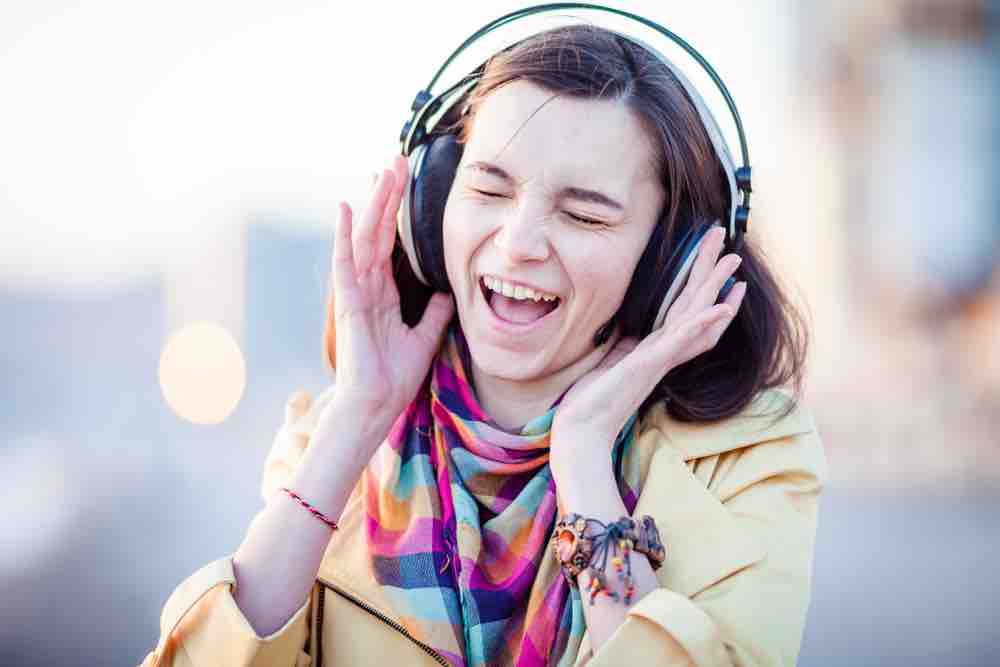 3. Don't Forget to Visit the Dubai Mall
You can't visit the most populous city in the UAE without visiting the world's largest mall – also known as the 5.9 million-square-foot Dubai Mall. It has over 1,200 shops, 120 cafes and restaurants, and even a luxury hotel. You can spend hours perusing The Fashion Avenue to scoop up some new clothing, or spend your time in The Souk where you can window shop and drool at all of the pricey jewelry. There's also an Olympic-size ice skating rink where you can either practice your triple axel or just cling to the walls as you desperately try to skate without falling on your tush. Either way, you're bound to have a ball.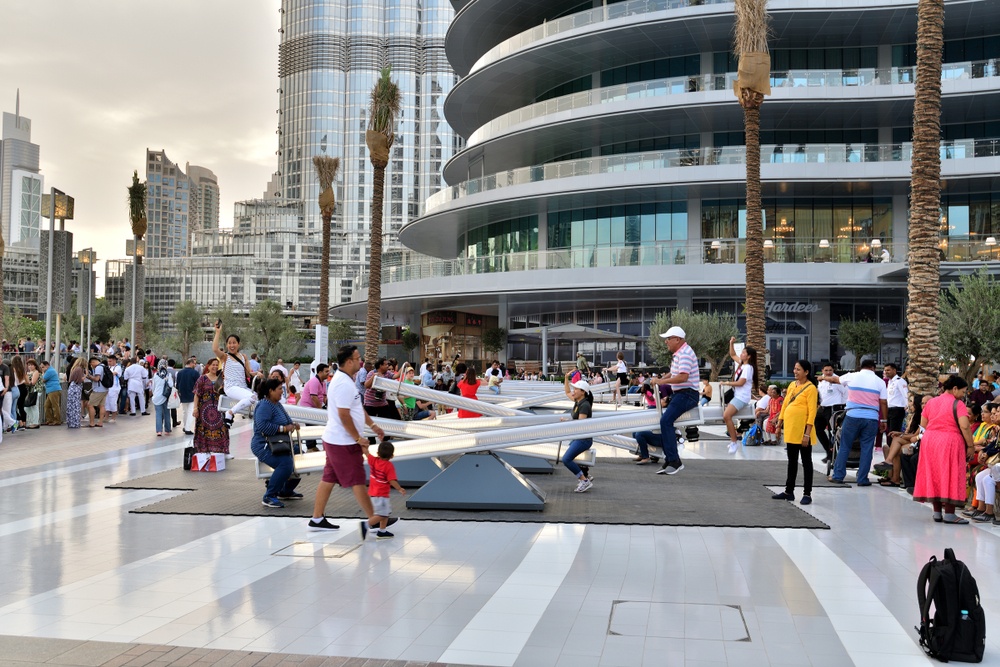 4. Don't Eat in Public During Ramadan
If you happen to be in Dubai during the holy month of Ramadan (the ninth month of the Islamic calendar), do not eat, drink or smoke in public while Muslims are fasting from dawn til dusk. Don't even sneak a snack in your car. Even public gum chewing is disrespectful. You can consume freely in your hotel premises or the privacy of your home, but most other eating establishments will be closed for business. Tourists regardless of their religious background should not munch, slurp or puff away in the streets during daylight. Small children and pregnant/nursing moms are an exception, but discretion is advised.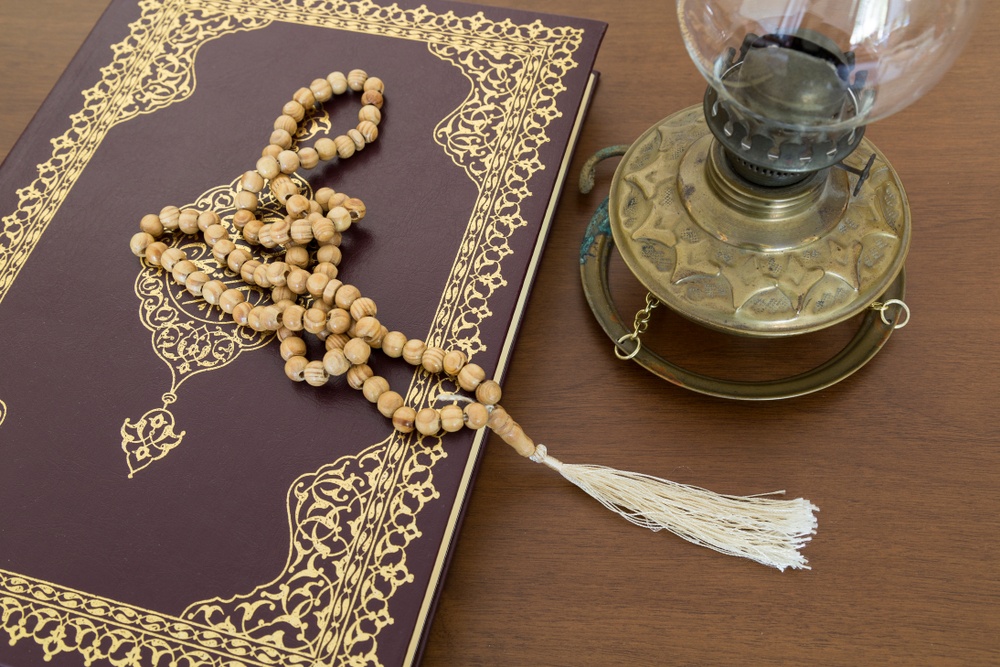 5. Don't Go Crazy Snapping Pictures
As a traveler, you'll be tempted to whip out your camera or mobile phone to capture some shots of the city and its people. But be advised: it's disrespectful to take photos without receiving the proper consent, especially if you're trying to take photos of women and children. So put your camera way and take a mental snapshot instead.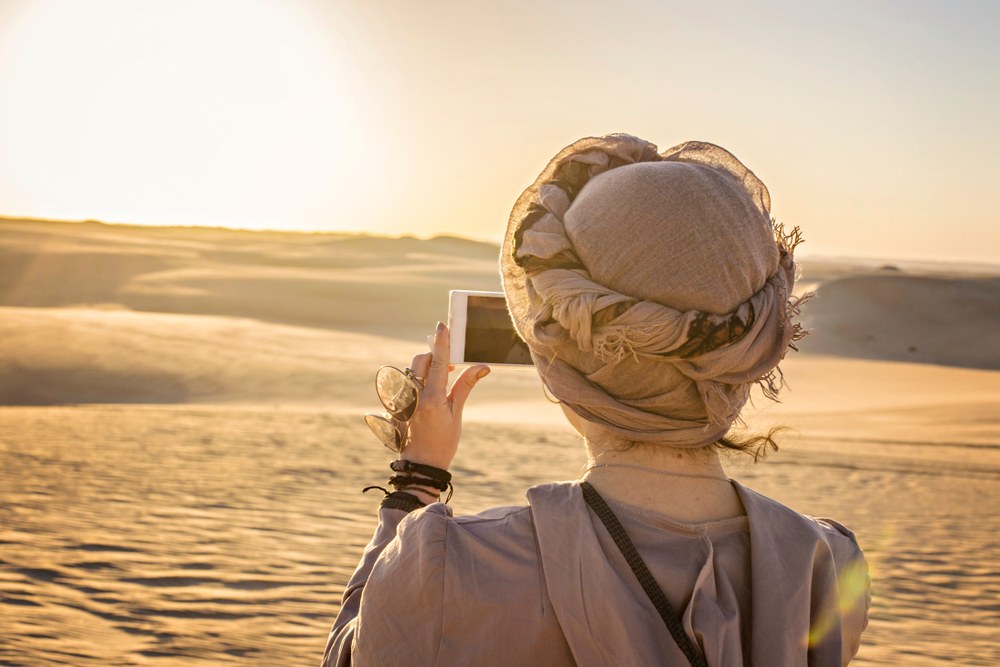 6. Don't Get Frisky
The law states that only married couples are allowed to have sex. Although it may seem archaic and it's unlikely that you'll get arrested for having premarital sex, it's best to play it safe either way. Hotels won't specifically ask you if you plan on engaging in some bedtime fun with your partner, but if you even think about getting frisky by having sex in public, be prepared to get hit with a fine or, even worse, spend some time behind bars.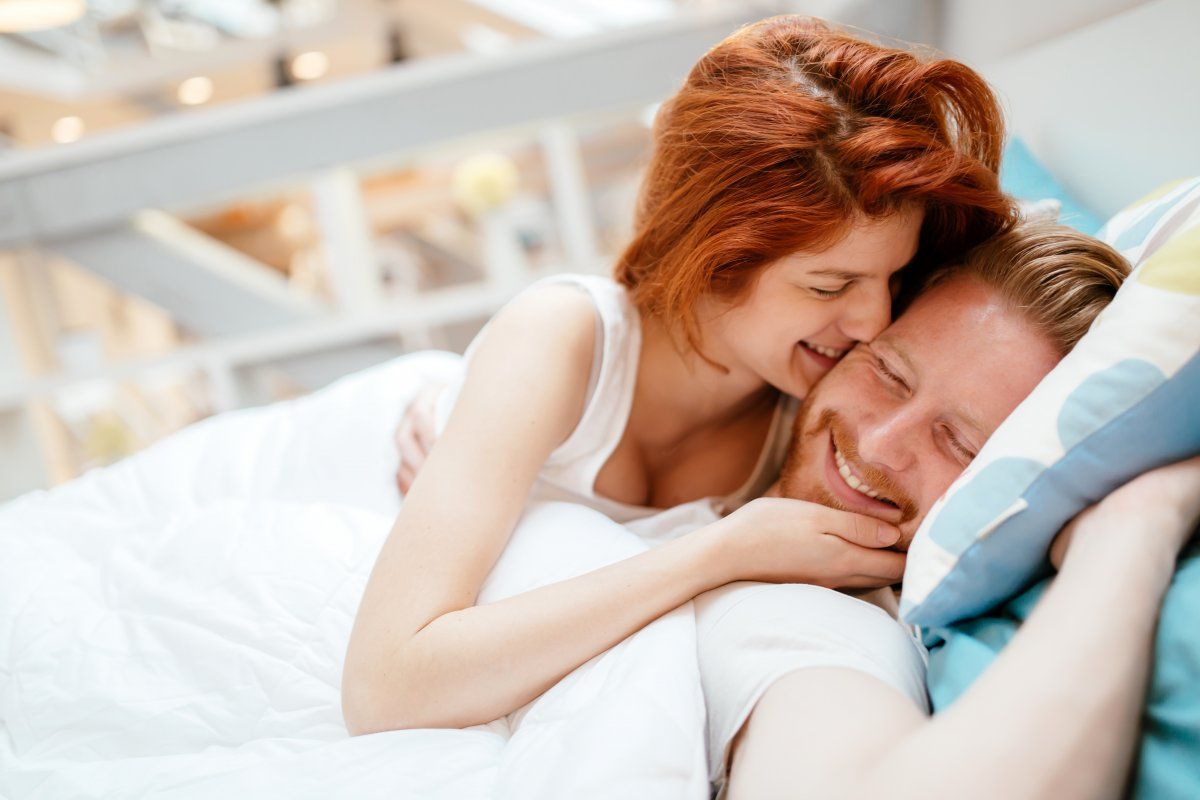 7. Don't Light up a Cigarette
Feel free to smoke in a house or a car, but smoking isn't allowed in government facilities, offices, malls, or shops. Some outside places will have designated smoking areas, but make sure there are signs clearly posted that say it's okay to get your puff on.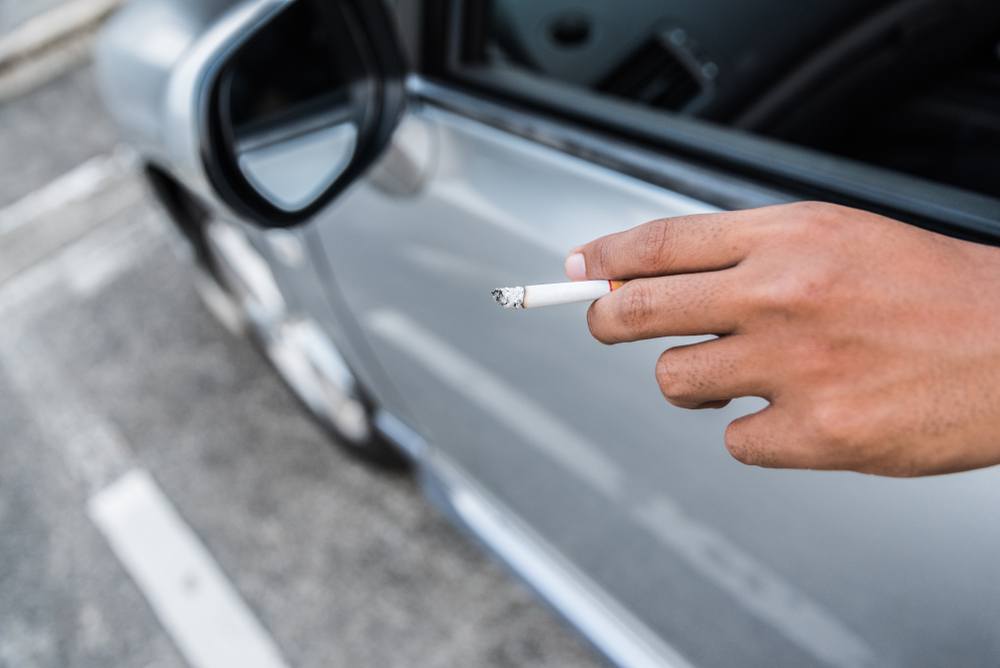 8. Don't Skip Out on the Historical Area
The Al Fahidi Historical neighborhood is one of the oldest areas in the city. Traveling by foot, you can talk a stroll through the wind towers and winding streets that are more like mazes. This neighborhood is also the location of the Sheikh Mohammed Centre for Cultural Understanding (SMCCU) where anyone can pop in and take an Arabic class or learn a little bit more about Dubai's culture from the knowledgeable staff.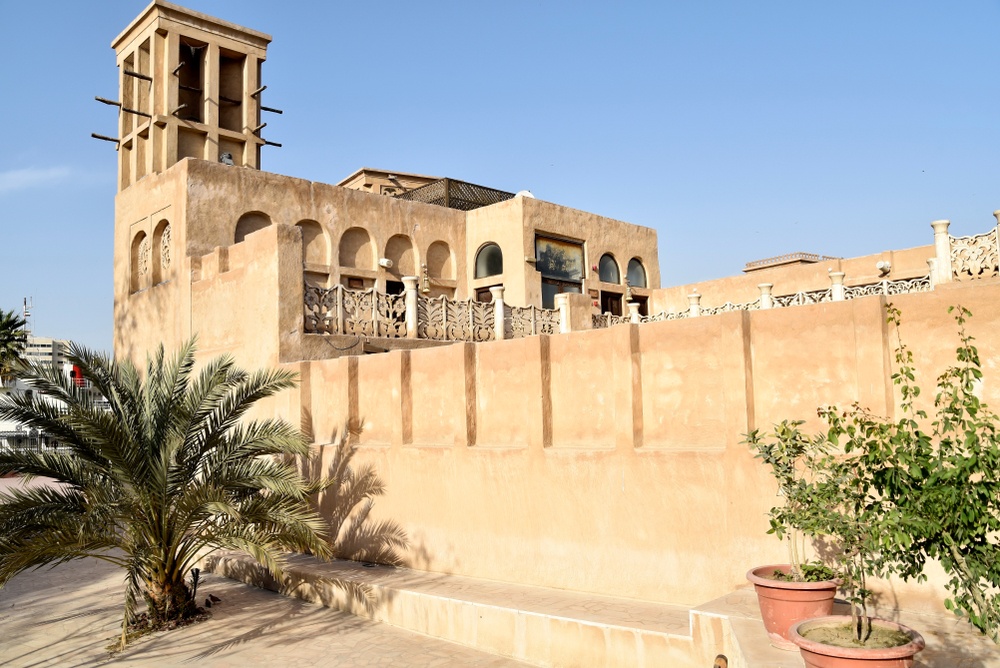 9. Don't Bring All Your Meds
The UAE has a strict anti-drug policy, which means you should never bring any illicit drugs or prescription medicine into the city. Airports are on high-alert to search for rulebreakers who attempt to bring their drugs into the country. Those who are caught will likely be arrested and face up to four years in prison, just like 61-year-old Perry Coppins who was detained after he was busted for bringing his anti-anxiety medication through customs. Before leaving on your trip, check this website to see a list of all unauthorized medicines that are prohibited.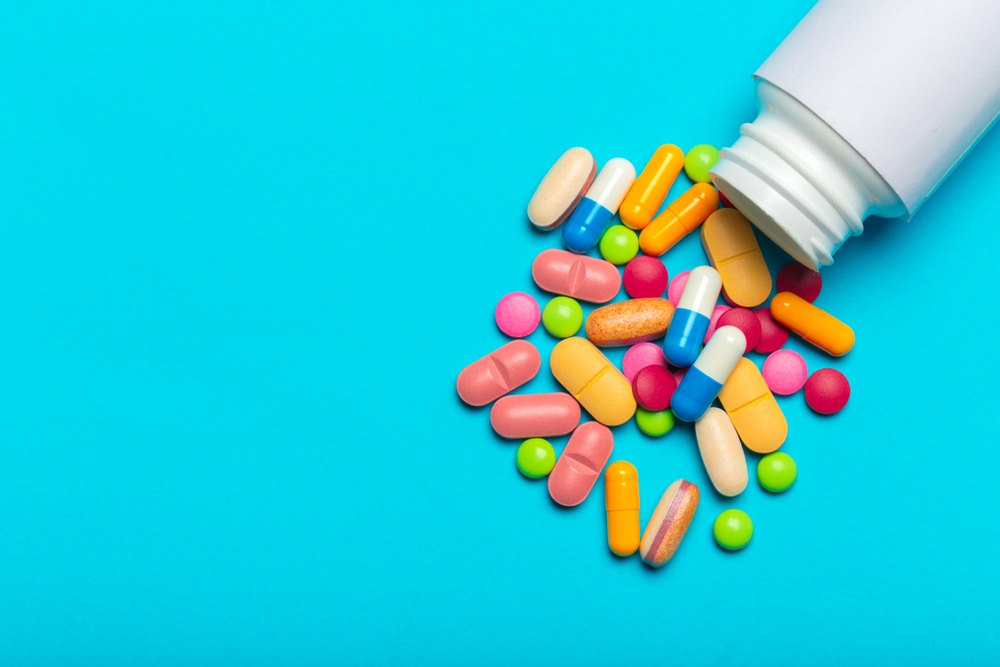 10. Don't Go Overboard With the PDA
If you want to avoid getting arrested, avoid holding hands and hugging your partner. These acts are considered socially unacceptable, so don't end up like the British couple who spent one month in jail for smooching and hugging in a gas station restroom.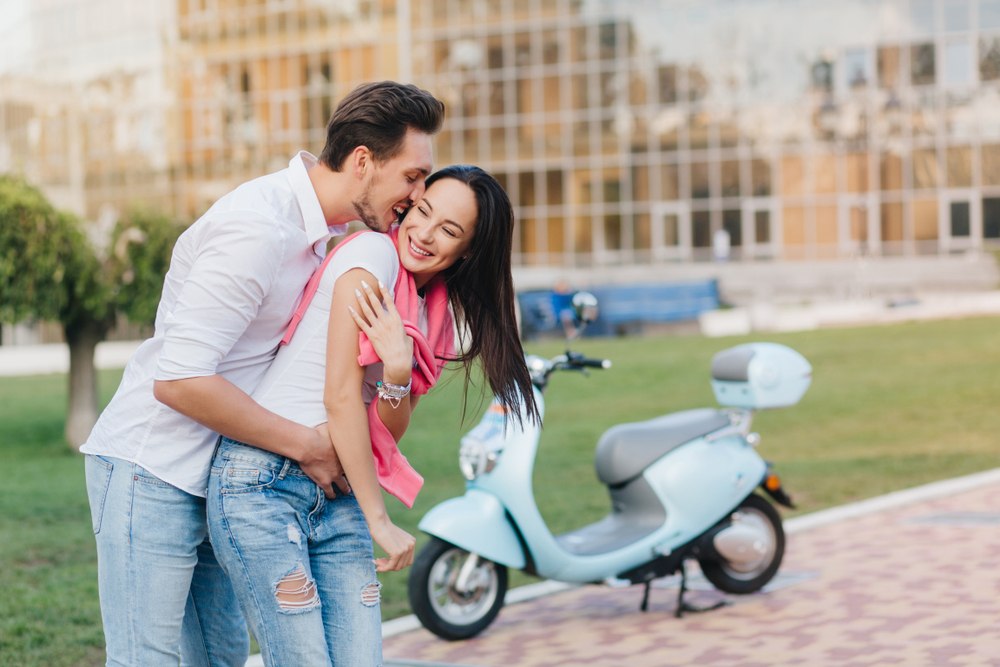 11. Don't Forget to Try the Best Seafood
For some great food in a luxurious setting, Nathan Outlaw at Al Mahara is the city's hot spot. The restaurant gives the appearance that it's underwater – even transporting patrons to the restaurant in a "submarine." But the Michelin-starred eatery actually sits on the ground floor of the hotel, and the aquariums and aquatic theme mean it'll be a dining experience you'll never forget.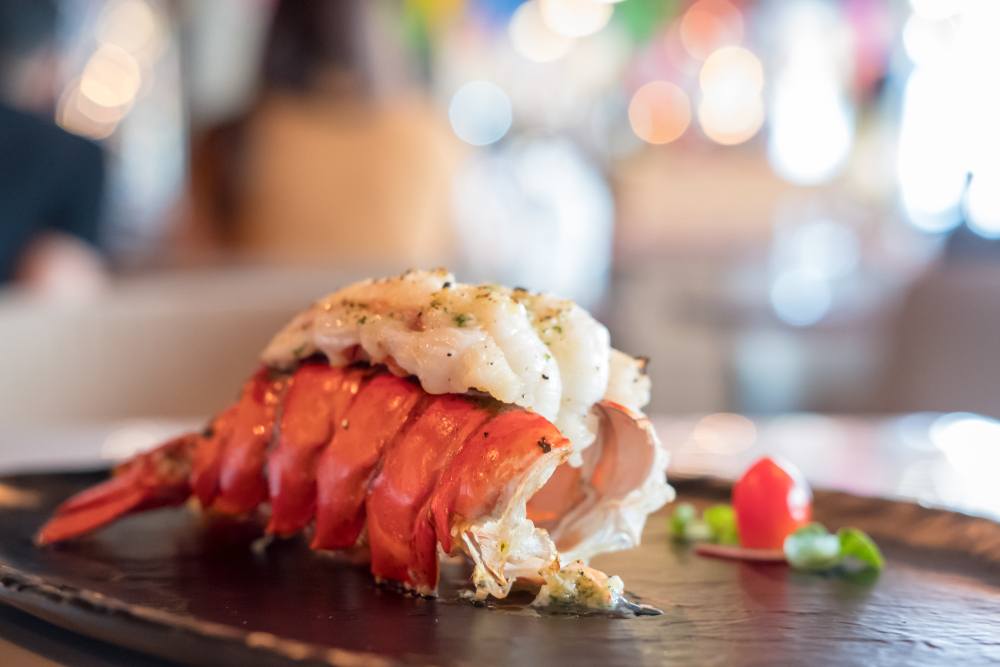 12. Don't Forget: Modesty is the Best Policy
Dubai is a stylish city with all the latest designer fashions from around the world, but there has been a recent crackdown on women wearing tight, short, low-cut, skimpy or suggestive clothing in public spaces. You'll see signs about this modesty campaign posted in the Dubai malls. This rule seems open to interpretation and hard to police, but keep your clothing relatively conservative (ie: don't flash a lot of skin and curves) and you should be fine rather than fined.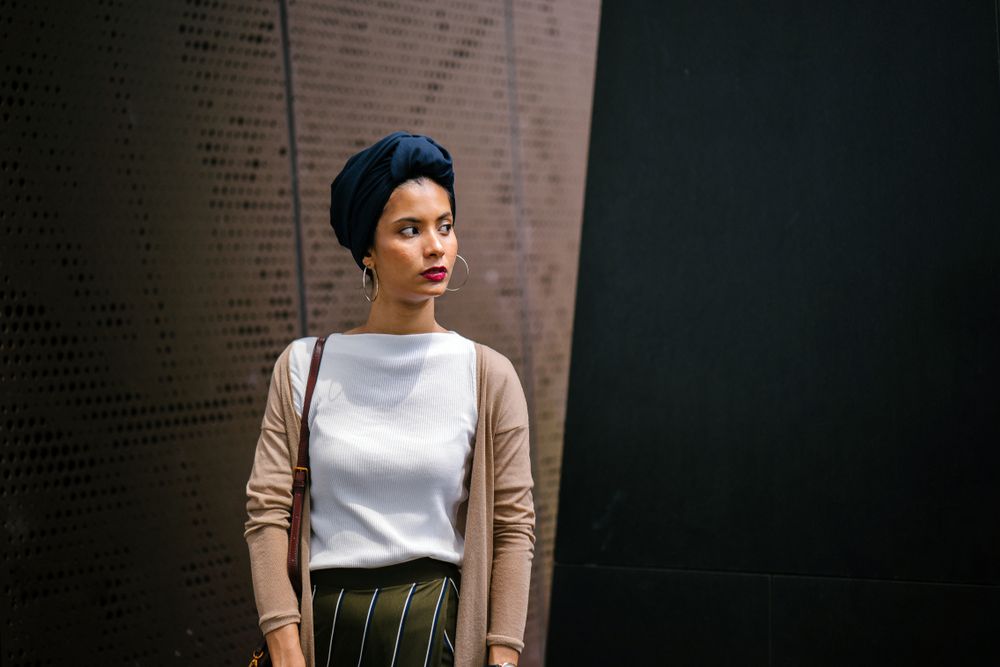 13. Don't Be Afraid to Take a Journey to the Past
Madinat Jumeirah was inspired by an ancient citadel, complete with a spa, 40 restaurants, a theater, and luxury hotels. The architecture will blow your mind, which you can get a better view of by boarding an abra and taking a scenic cruise down the peaceful and majestic waterways.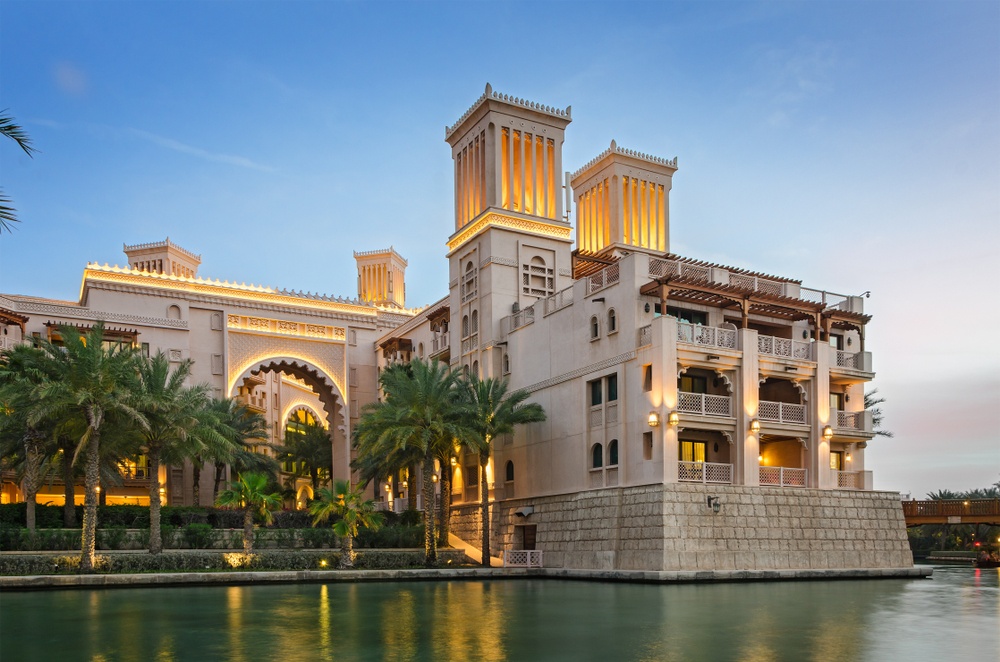 14. Don't Leave Without Taking a Trip to the Burj Khalifa
The Burj Khalifa is a prominent fixture in the city, thanks to its massive height. Standing at 2,722 feet, it's the tallest structure in the world. The 124th floor has an observation deck for the brave souls who aren't afraid of its staggering height, and the sky lounge on the 148th floor is where everyone goes to chill out and unwind.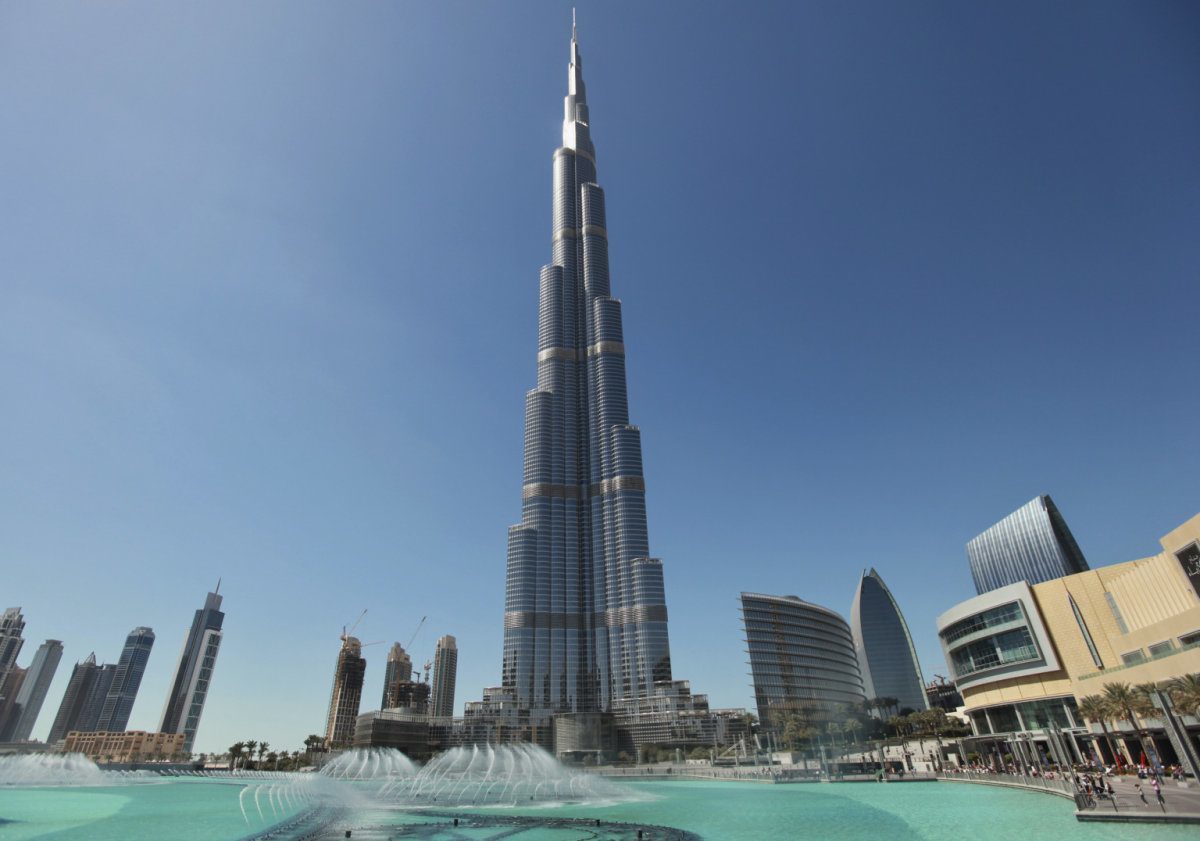 15. Don't Pucker Up in Public
You'll need to keep your make-out sessions completely private, too. Even if you think your kisses are harmless, you can still wind up in big trouble. Even a casual peck on the cheek between friends should be avoided. It's best to refrain from all forms of kissing to stay on the safe side.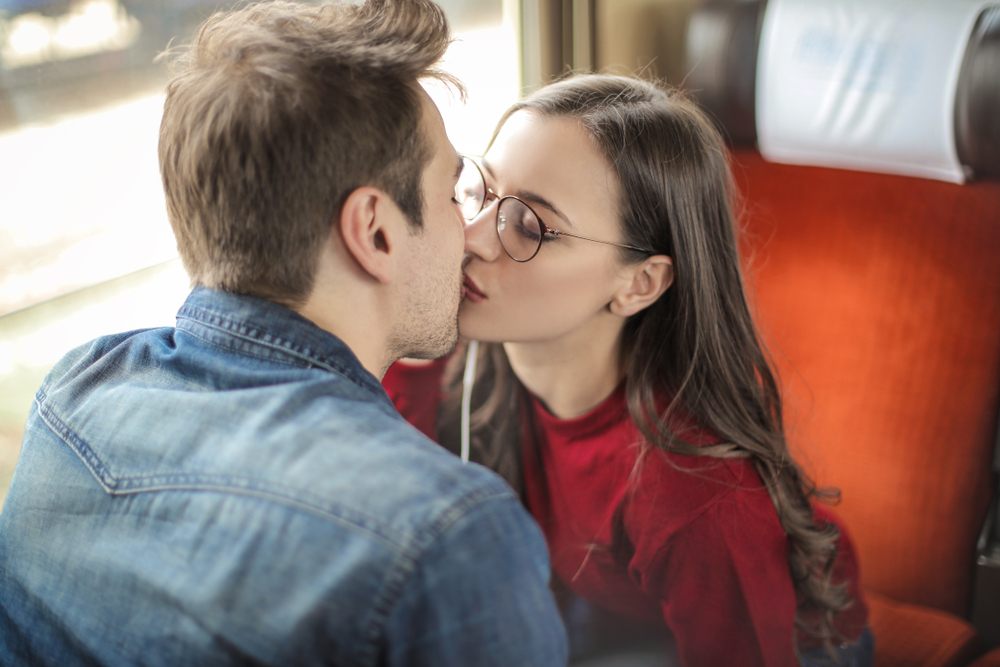 16. Don't End the Day Without Taking a Desert Safari
Twenty minutes outside of Downtown Dubai is the exquisite glory of the Arabian desert that you'll definitely want to explore. Various companies offer morning, afternoon, and evening desert safaris. After you're done blasting through the dunes in an off-road vehicle, you'll be treated to some fun events, such as camel rides, live entertainment, and a BBQ feast.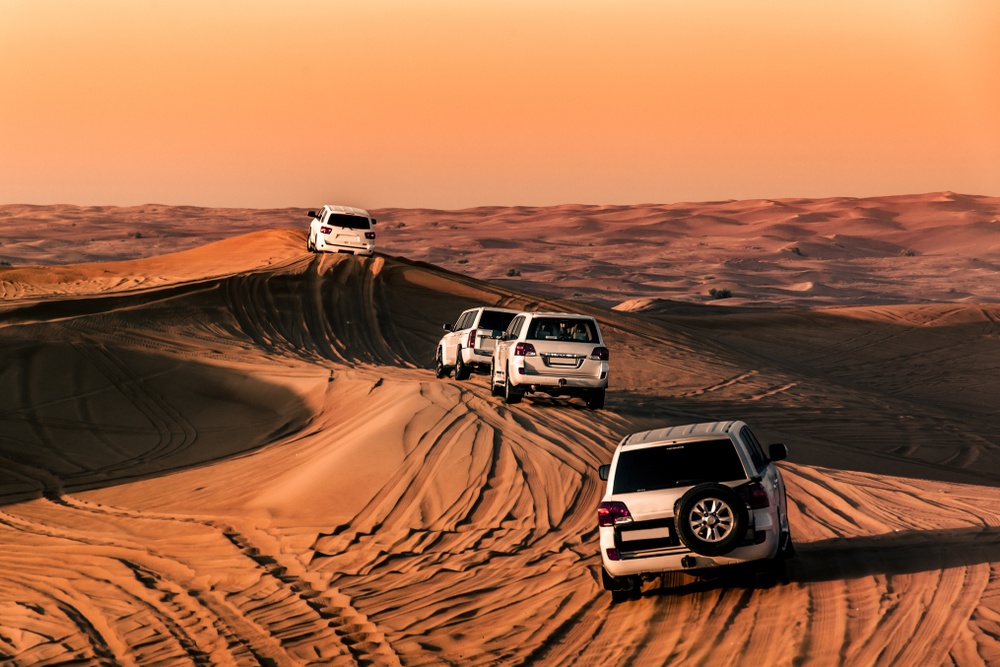 17. Don't Forget to Splurge on Opera Tickets
In the Opera District, the Dubai Opera has an exciting schedule that's jam-packed with theatrical productions and live music. As the cultural hub of the city that's dedicated to the arts, you'll have to make sure you catch at least one show during your stay in this sophisticated city.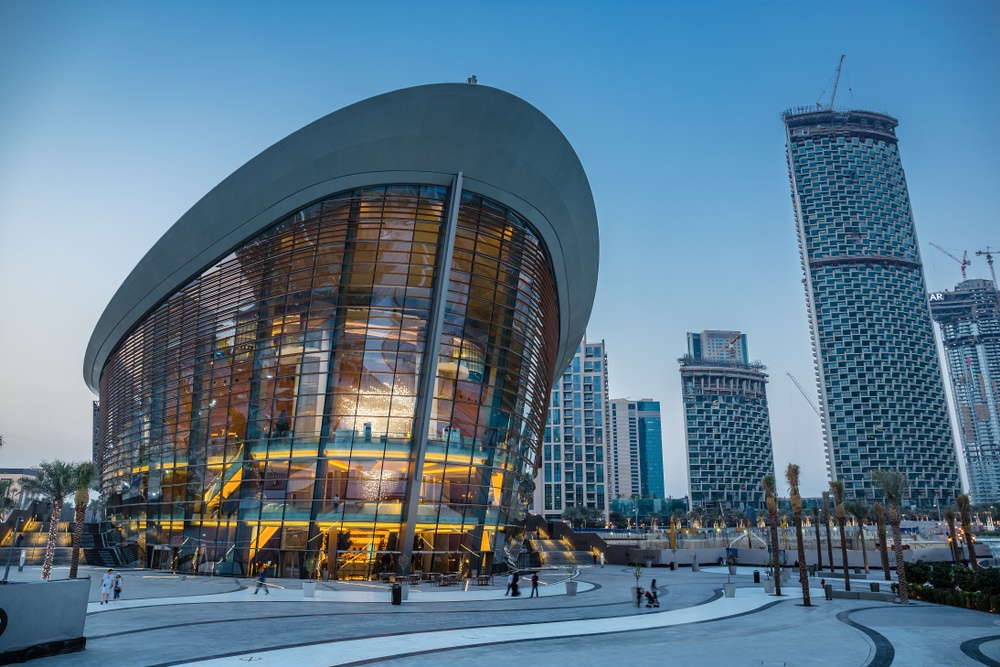 18. Don't Hesitate to Take a Ride on the Canal
The Dubai Water Canal is a massive waterway that extends from Old Dubai all the way to the Arabian Gulf. Hitch a ride on one of the boats and prepare for a magnificent view of the entire city. You'll sail past various luxury hotels and the city's dazzling skyscrapers, of course. Night time, when the buildings are illuminated, is the best time to ride through the canals.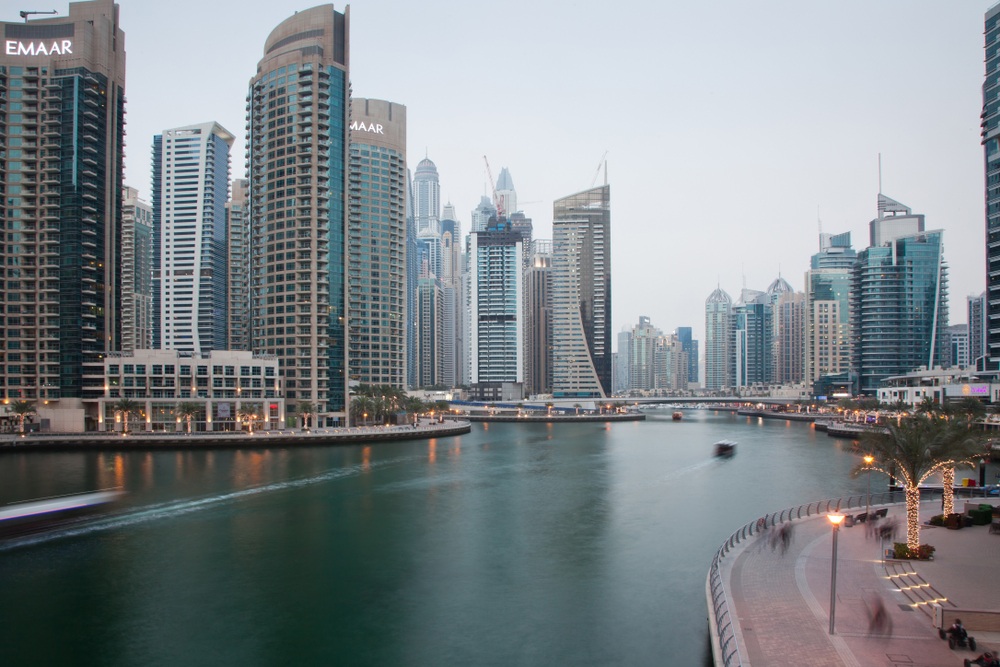 19. Don't Drop an F-Bomb
No public cussing here, please. Bite your tongue and keep the insults, profanity, and vulgar language to yourself. And do not under any circumstances spout any blasphemous or disparaging remarks against Islam while in Dubai. This is considered a serious, punishable offense and more than a handful of foreigners have been jailed for making an off-the-cuff comment. Just have a little cultural sensitivity and refrain from any utterances that may be deemed insulting to Muslims. Freedom of speech is not a universal right.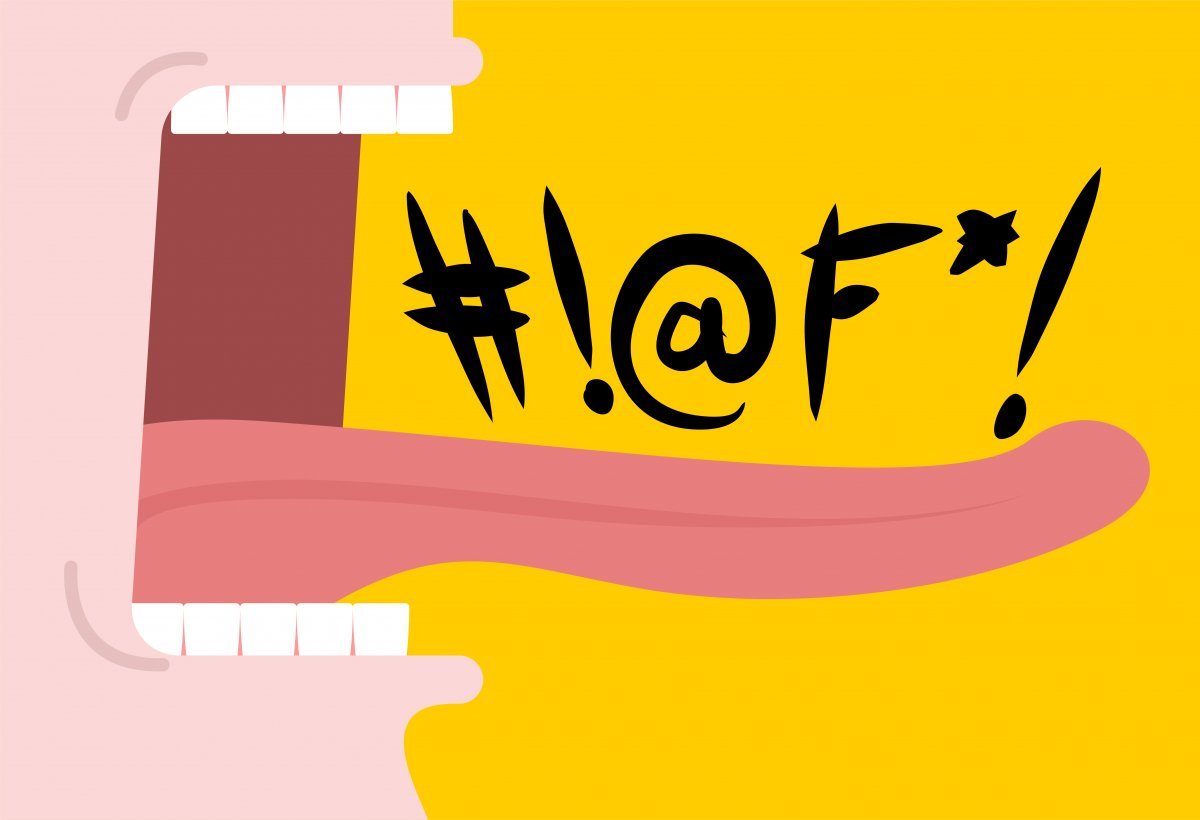 20. Don't Go Nude
This one should go without saying, but nudity is not allowed in public places. Appropriate swimwear is okay at the beach, pool or water parks, but women must refrain from going topless. And men, keep that six-pack undercover and put a shirt on when walking through the streets, even on the jogging paths.