The Caribbean is world-renowned for its offerings of sun, sea and sand, but there's much more to explore than just beautiful beaches. The Caribbean region also offers some of the most spectacular scuba diving sites in the world thanks to its dramatic underwater landscapes, colorful ocean flora and fauna and rare marine life. Discover the eleven best Caribbean islands for scuba diving, featuring awe-inspiring shipwrecks, untouched reefs, submarine volcanoes, underwater caverns and an abundance of vibrant sea life.
1. Bonaire
Together with Aruba and Curacao, Bonaire forms the Netherland Antilles ABC islands, located just north of South America. Bonaire is not only the smallest ABC island, it's also the most "untouched" of the three. Bonaire offers some of the best scuba diving sites in the world, thanks to the island's environmentally conscious diving industry. Volcanic eruptions formed Bonaire thousands of years ago and left hundreds of pristine reefs surrounding the small island nation. Explore the Front Porch, which features squid and yellowhead jawfish. A sloping reef starts at 15 feet and runs down to garden eels found near a submerged tugboat at 95 feet.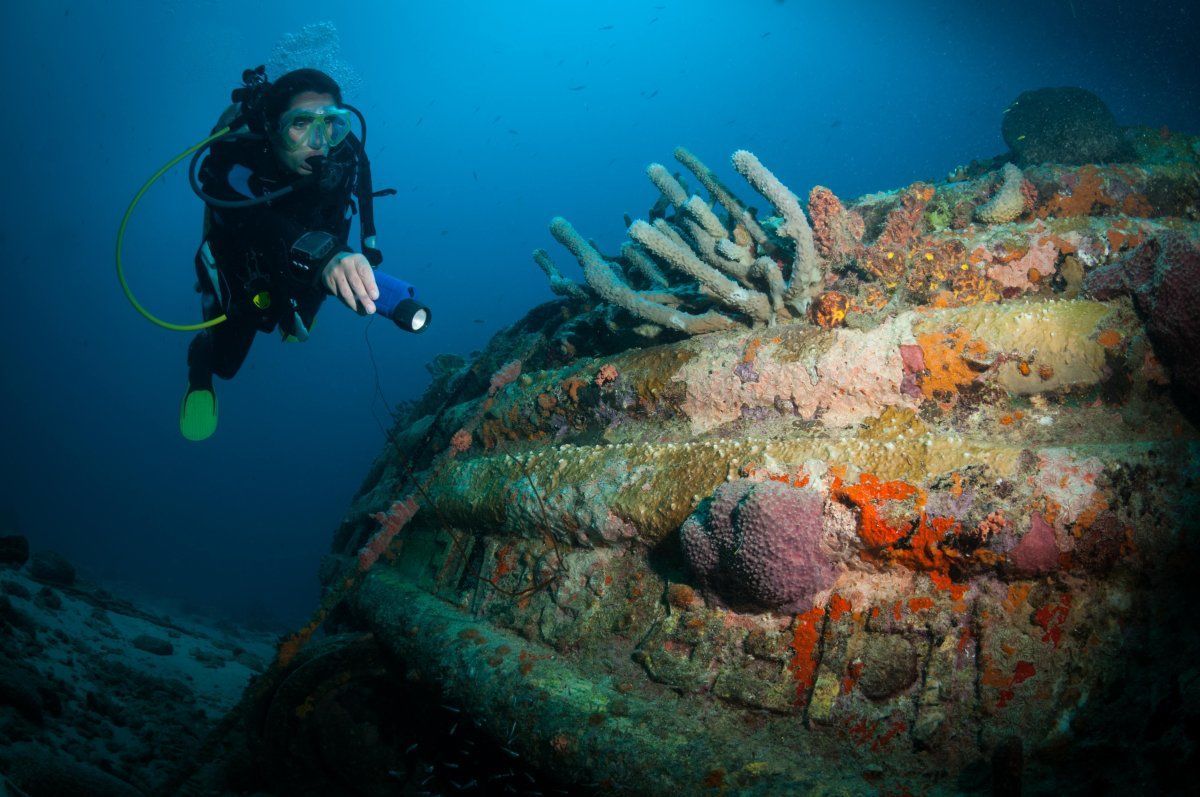 2. St. Croix
The largest member of the U.S. Virgin Islands, Danish-influenced St. Croix is recognized as a top diving destination in the Caribbean. St. Croix offers scuba fans a number of diving options including beach dives, reef dives, wreck dives, night dives and wall dives. Scuba divers enjoy discovering the underwater trails of the national park at Buck Island, just off St. Croix's mainland. Don't miss the coral canyons at Cane Bay, Salt River or Davis Bay. From here you can enjoy exploring the 3,600m-deep Puerto Rico Trench, the fifth-deepest body of water on earth.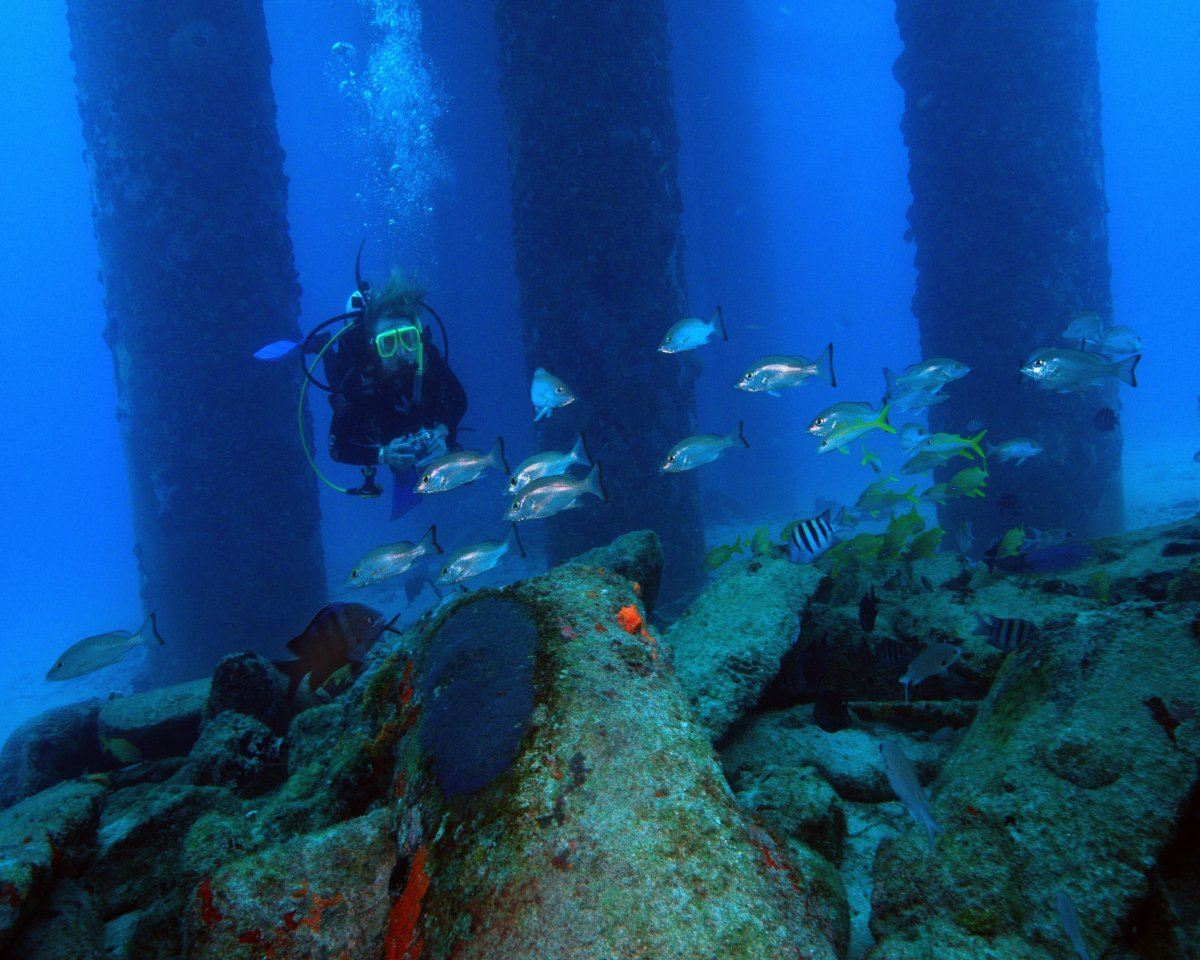 3. Virgin Gorda, BVI
The British Virgin Isles offer some of the best Caribbean islands for scuba diving. In particular, divers from around the world flock to Virgin Gorda to explore the 150-year old HMS Rhone shipwreck off Salt Island. The HMS Rhone, a royal mail steamer which went down in 1867, is the one of the most popular dive sites in the region. Divers can also explore The Dogs, a small group of islands off Virgin Gorda which offer fringing reefs. Dive through tunnels and up chimneys, under arches and in caves for the ultimate underwater wow.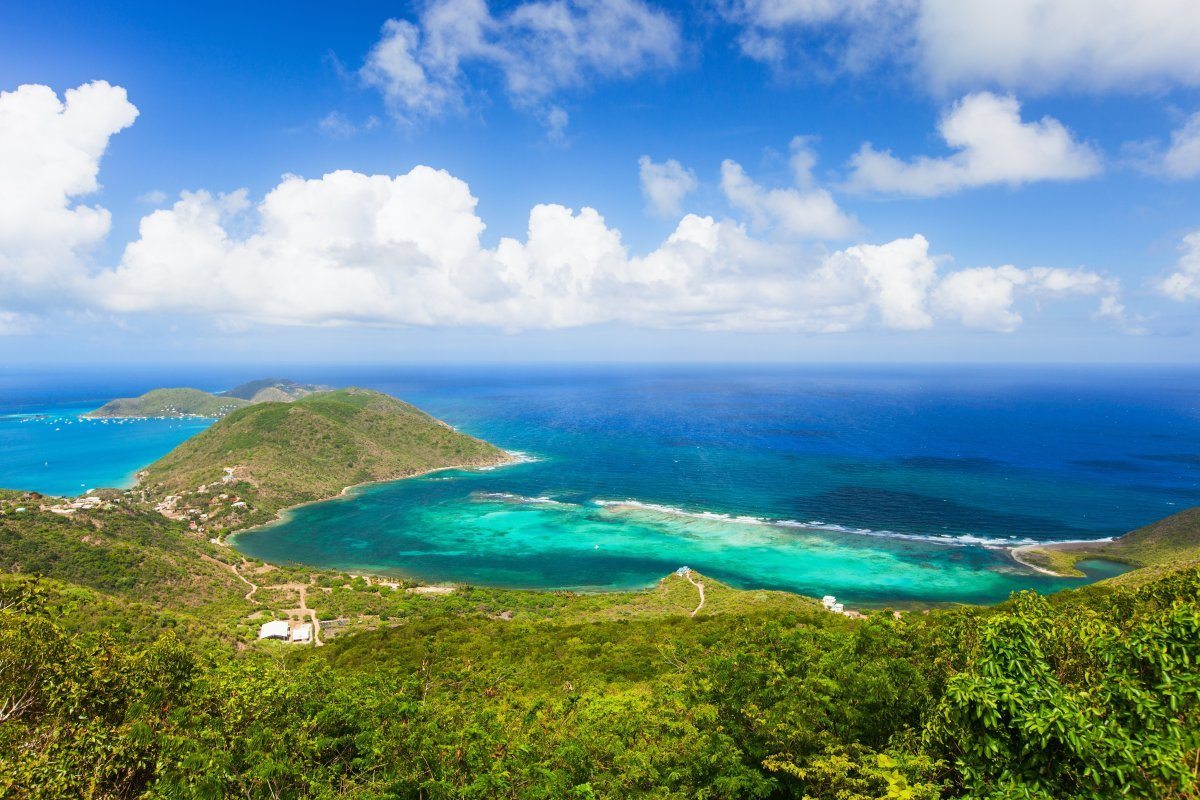 4. Puerto Rico
An unincorporated territory of the United States, Puerto Rico is an archipelago that includes the main island and a number of smaller islands off its shore. Puerto Rico is surrounded by a continental shelf on three sides, offering an abundance of coral reefs, caves, sea walls and trenches for divers of all levels to explore. Divers recommend Candyland, a must-see reef, which offers a kaleidoscope of gigantic sea fans, lettuce corals and sponges. Dare to swim with nurse sharks and barracudas at Cayo Lobito.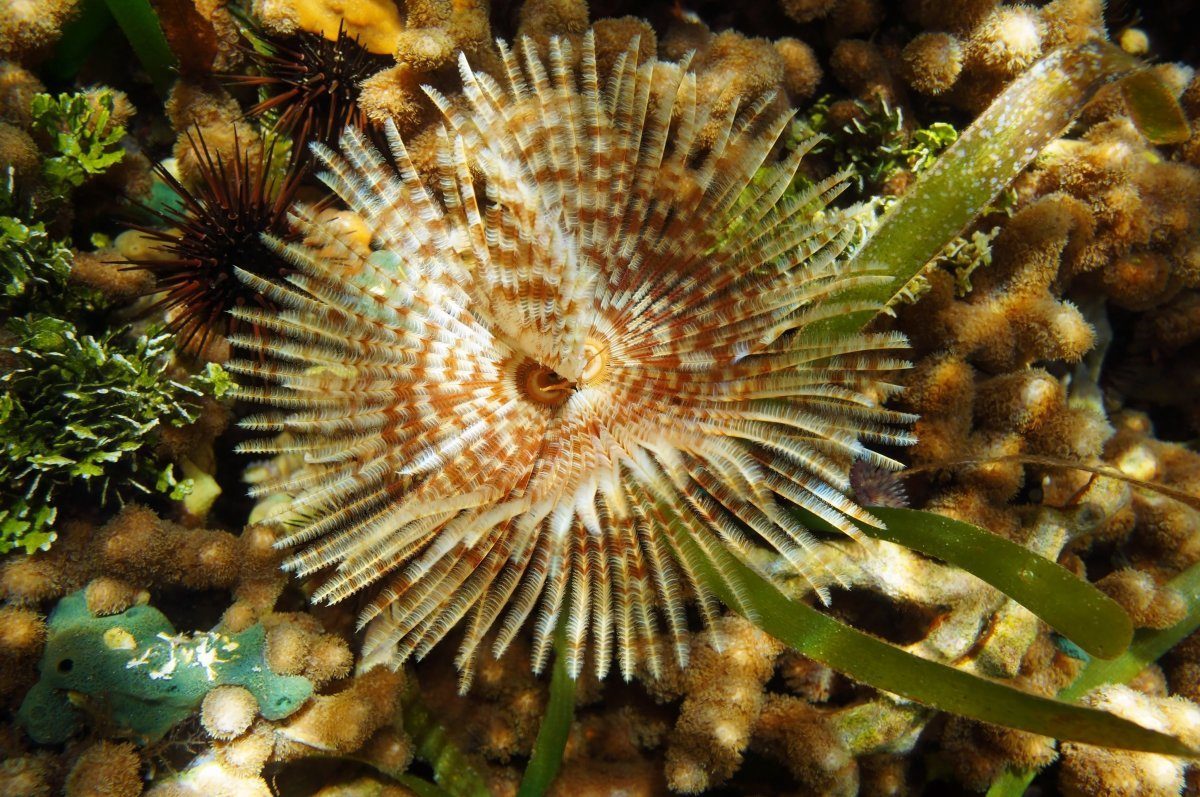 5. Grand Cayman
Of the three Cayman islands, Grand Cayman is the most visited by scuba divers. Divers enjoy exploring the North Wall which plunges deeper than 6000 feet beneath the surface and offers beautiful wall diving with creatures like spotted eagle rays and sea turtles. Grand Cayman also offers accessible shore diving to great coral reefs. Check out Kittiwake, a purpose-sunk wreck which lies in 55 feet of water beneath the surface. Of course, you can't miss Stingray City, a shallow dive which features hundreds of southern stingrays floating past you as you perch on the sandy bottom.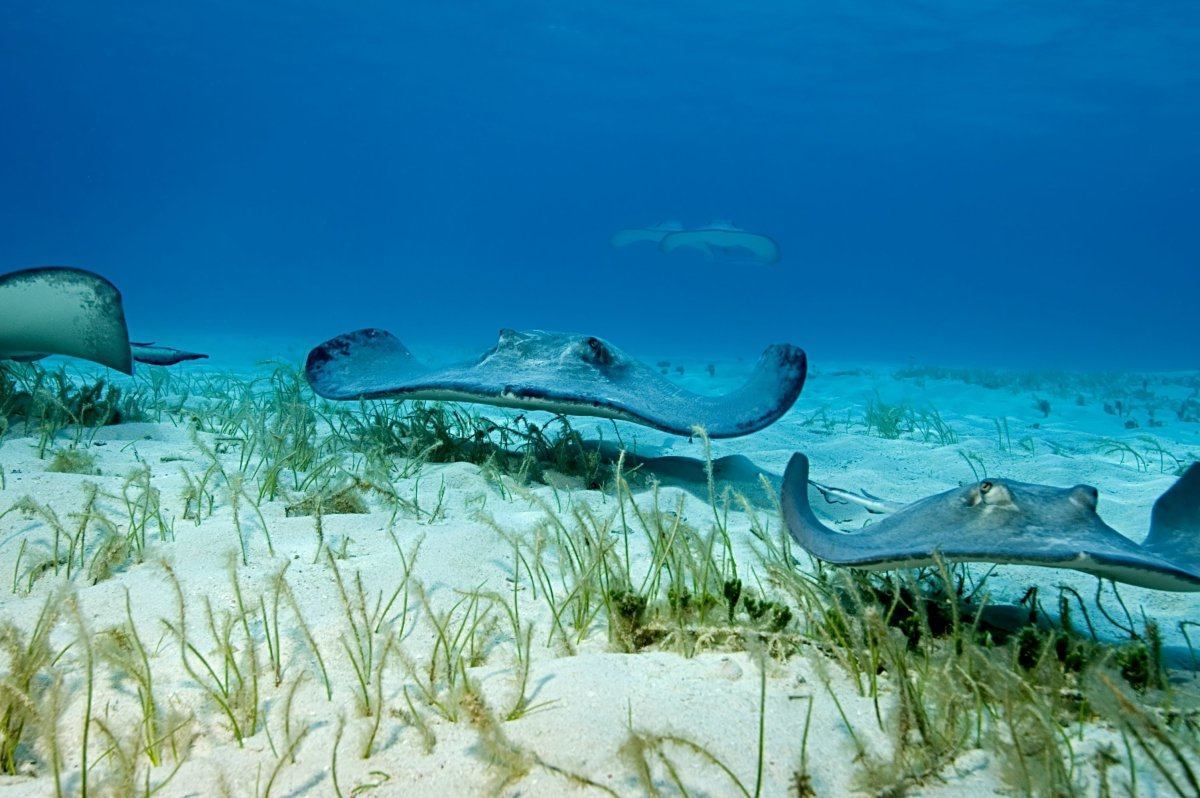 6. Turks and Caicos
A British Overseas Territory consisting of the larger Caicos Islands and smaller Turks Islands make up the Lucayan Archipelago. Here you'll find some of the best Caribbean islands for scuba diving. The region boasts one of the most extensive coral reef systems at 65 miles across and 200 miles long. Divers can explore the Providenciales Princess Alexandra National park with pristine reefs, abundant tropical fish and other marine life. Scuba along the sea lanes where boaters and divers often spot whales from January to March. A collection of unusual underwater wrecks and miles of reefs can be explored here.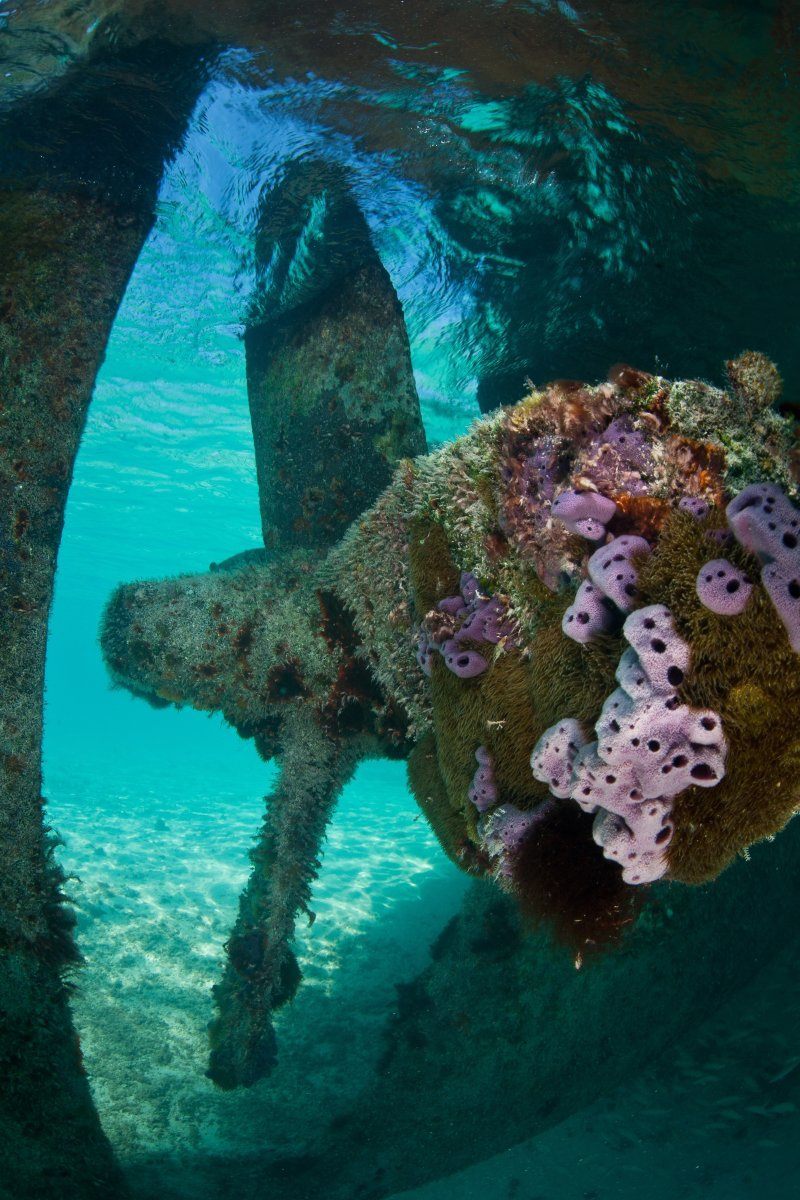 7. Grenada
Diving in Grenada is renowned for its awe-inspiring shipwrecks and unique submarine topography featuring plateaus, sand chutes, pinnacles, sloping shelves, coral-encrusted canyons and dramatic drop-offs over "bottomless" walls. Scuba-lovers can explore the 600 foot cruise ship Blanca C, the largest wreck in the Caribbean. Divers can also visit the undeveloped archipelago of Isle De Ronde, which features a variety of tropical fish, untouched reefs and a stalactite-decorated cavern. Enjoy the underwater percussion from nearby "Kick Em Jenny," the Caribbean's most active underwater volcano.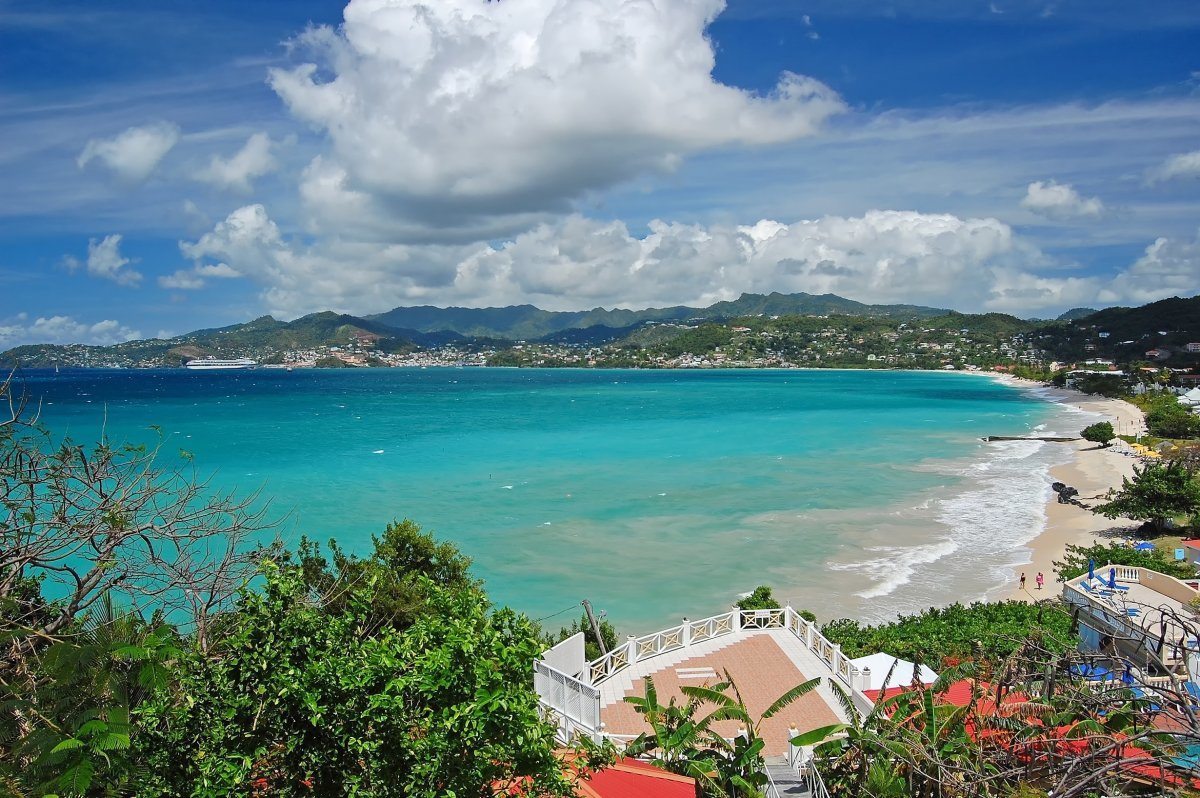 8. Dominica
Known as the Caribbean's "Nature Island," Dominica is a popular site for scuba diving, snorkeling and whale watching, among other land activities. Dominica offers divers the chance to explore volcanic vents, plunging sea walls, vibrant reefs and soft corals. If you're lucky, you can swim with sea turtles and sperm whales. Dominican diving also features rare marine life including batfish, electric rays, sea snakes, seahorses, frogfish and sea urchins. Underwater volcanoes form Dominica's dramatic topography. Discover the "Champagne" dive site and swim through a natural jacuzzi of warm bubbling waters created by geothermal vents.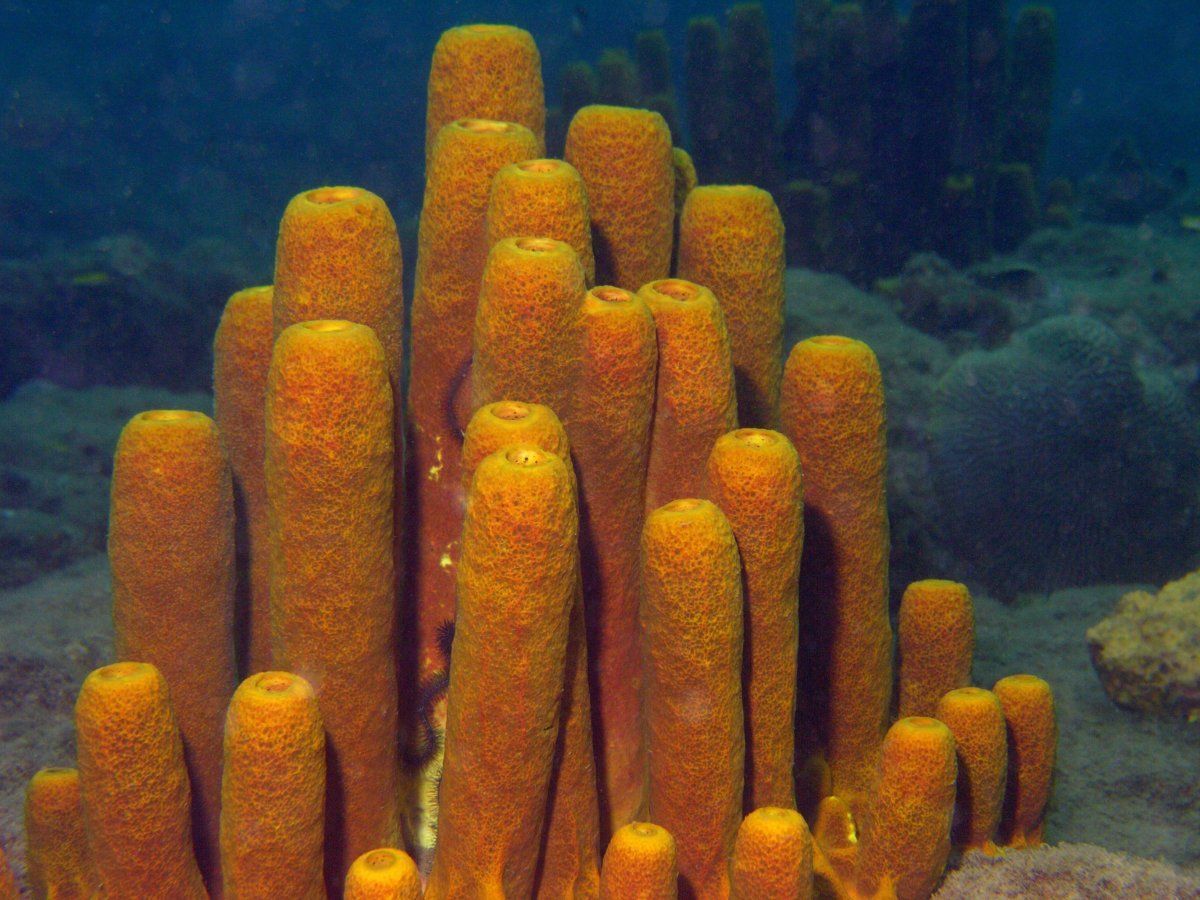 9. Belize
While not technically an island, the Central American country of Belize is considered part of the Caribbean and is a spectacular scuba destination. It is renowned for its extreme biodiversity and distinctive ecosystems. Divers must put the Great Blue Hole on their scuba bucket list. At 1,000 feet in diameter it's the largest in the world, descending down 440 feet into eery blackness. Guided dives will allow you to see stalactites hanging from the indented caverns along the wall. Another excellent diving site is Half Moon Caye Wall, which offers sponges and coral in every color while sand chutes expose colonies of garden eels.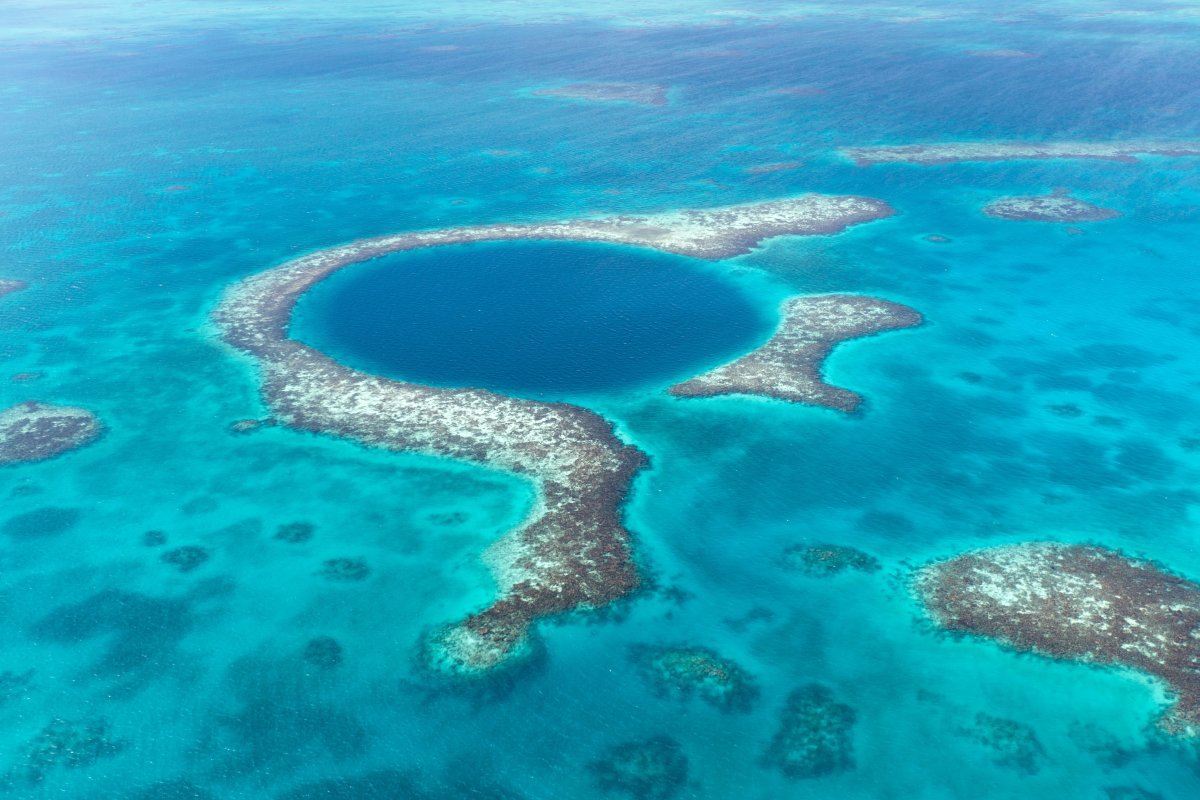 10. Bahamas
The Bahamas, an island country southeast of Florida comprised of over 700 islands, cays, and islets in the Atlantic Ocean, offers a number of breathtaking dive sites. Divers enjoy exploring the waters off the coast of New Providence Island, where the capital of Nassau is located. Many ships have sunk off its coast over the last 300 years, and now gardens of elkhorn coral and dozens of reefs packed with life can be found amongst the wrecks. One of the most spectacular dive sites is Shark Wall, 10 miles off New Providence's southwest coast. It's abundant with colorful sea life and the healthiest coral offshore. Divers can also visit the barrier reef off the coast of Andros, one of the largest diving sites in the world, and explore the Tongue of Ocean as the reef plunges 1,800m beneath the surface.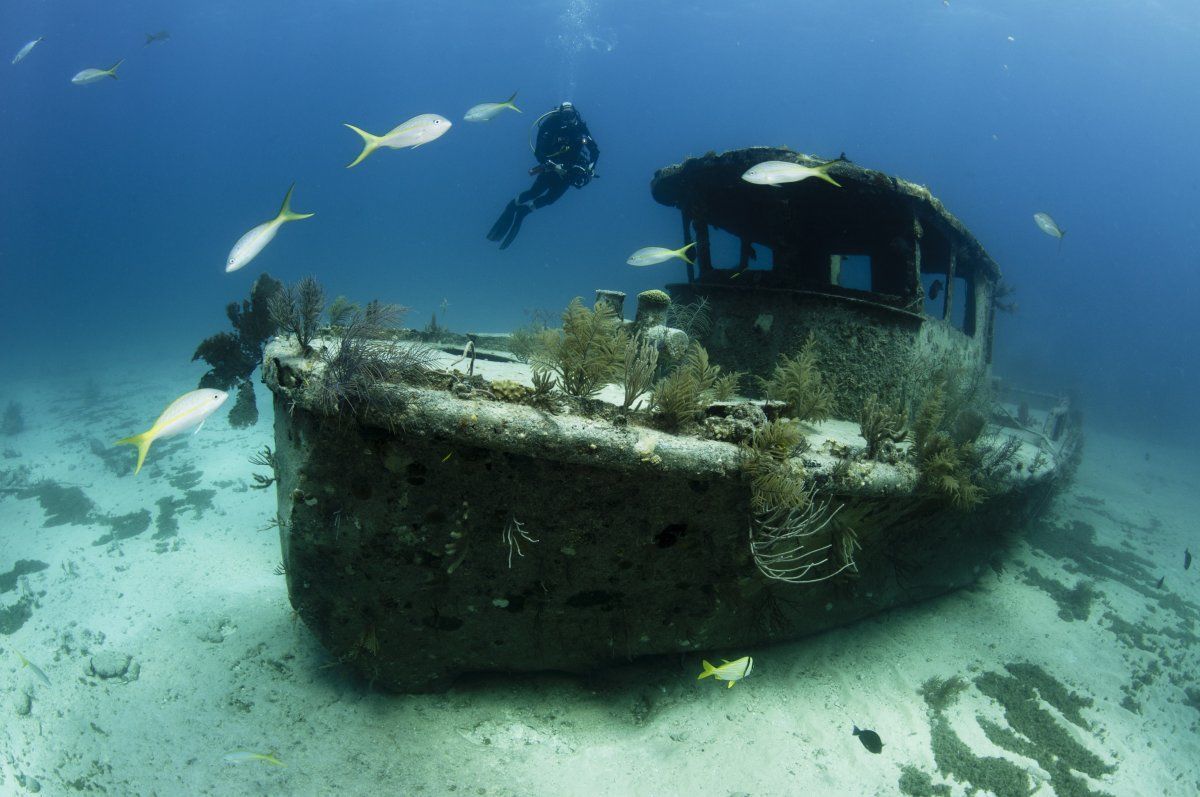 11. St. Vincent and the Grenadines
St. Vincent and the Grenadines offers some of the best Caribbean islands for scuba diving. The main island of St. Vincent is known for its rugged cliffs and dramatic drop offs that continue underwater and create some extraordinary submarine landscapes. Wall dives at "The Wall" along the New Guinea Reef and in the deeper areas of "Anchor Reef" feature some of the finest forests of black coral in the Caribbean. Scuba-lovers can also explore a unique dive at the "Japanese Garden." Here you'll find an underwater zen-like experience of undulating sand, colorful coral and sea fans, a forest of sea fronds and a variety of tropical fish.