Australia is home to a myriad of stunning locations, but some stand out more than others because of their extraordinary features.
Here are 12 astoundingly beautiful places in Australia.
If you plan to holiday down under, be sure to add any or all of these Australian attractions to your travel itinerary.
1. Great Ocean Road
Australia's Great Ocean Road is a picturesque natural heritage site that stretches for roughly 150 miles along the south-eastern Victorian coast. The limestone stack formations known as the Twelve Apostles rise up from the surf to define this coast which attracts tourists from all over the world. There is an actual coastal road, of course, that was built after World War I. Driving this scenic stretch is an enchanting experience you'll never forget.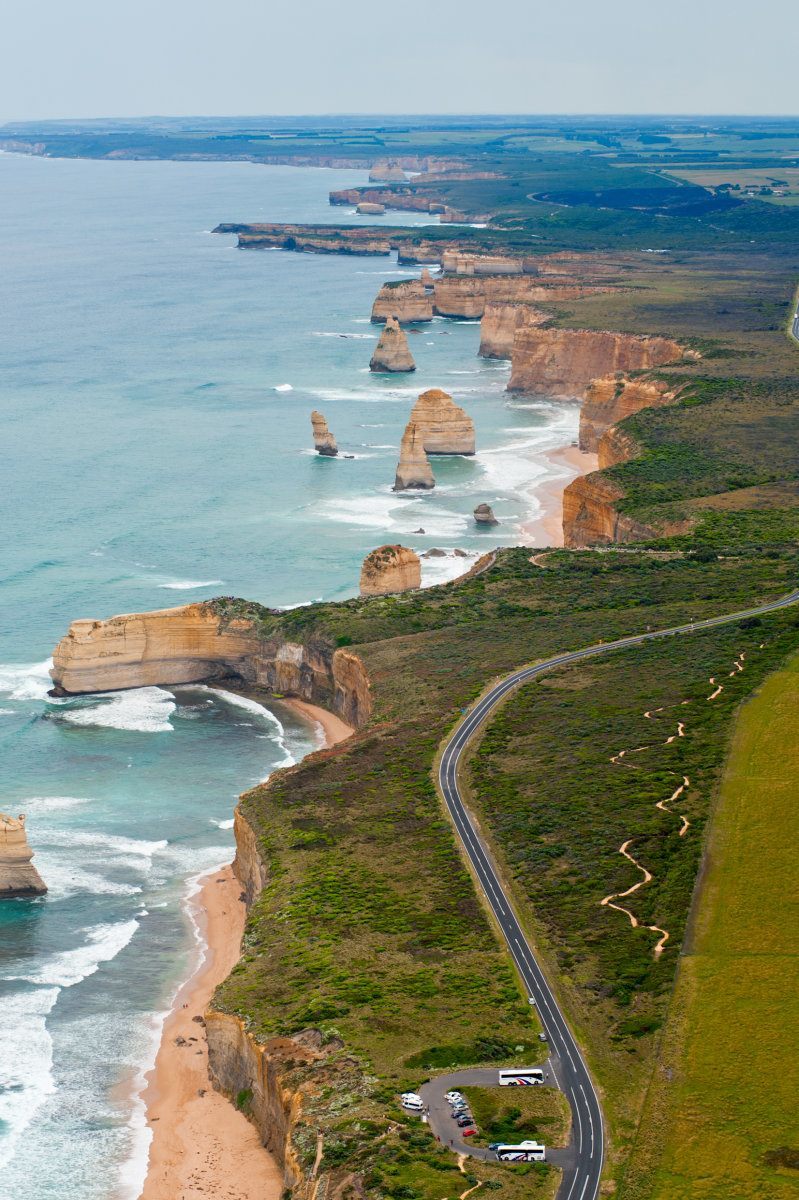 2. Harbour Bridge, Sydney
Sydney's Harbour Bridge was completed in 1932. Since that time it has provided Aussies with extraordinary views of the city and glistening harbor. From the bridge, tourists can witness an unparalleled view of the Sydney Opera House as well as city's business district. If you visit Sydney, be sure to walk or cycle across the bridge, which is pedestrian-friendly and often provides a welcome perch for photographers. For a more daring adventure, climb to the top the Harbour Bridge.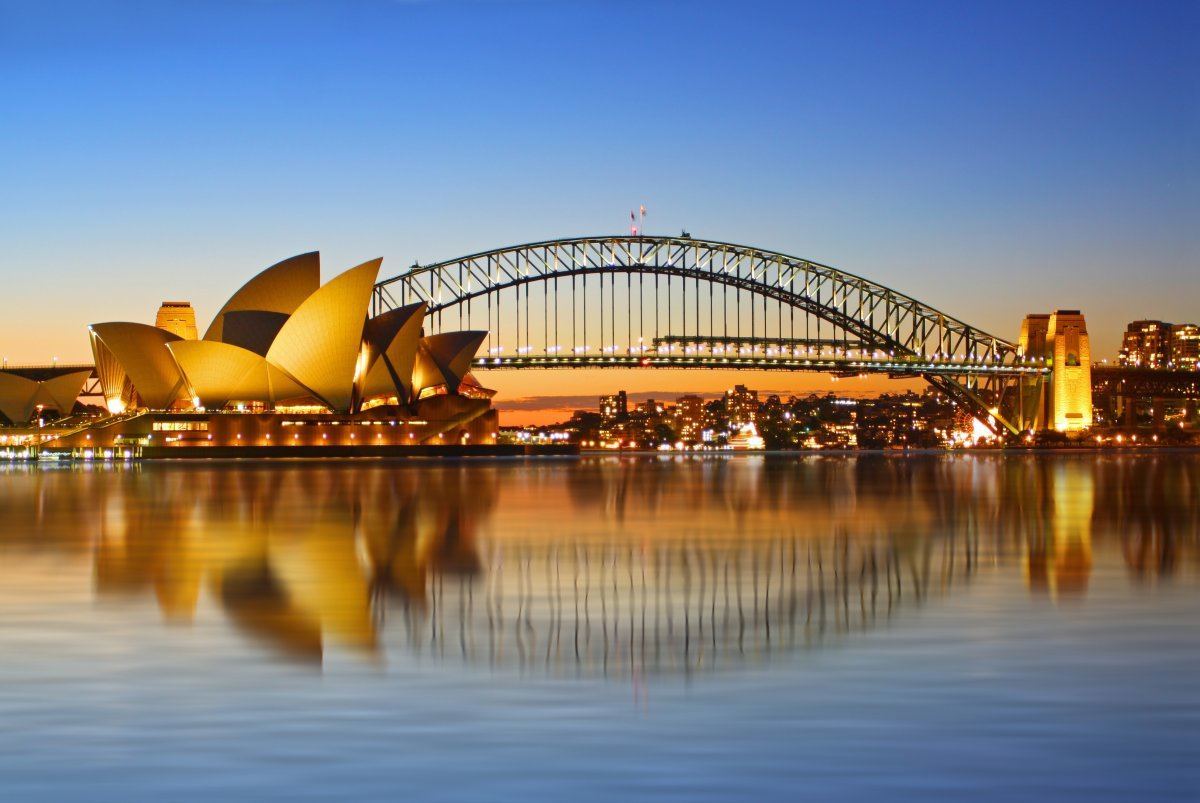 3. Great Barrier Reef
As the largest coral reef system on the planet, the Great Barrier Reef attracts visitors throughout the year with its underwater exhibition of marine life. Listed as UNESCO World Heritage Site, the Great Barrier Reef is home to whales, dolphins, sharks, sea turtles and a myriad of sea life like the magnificent corals that provide a home for many of the sea's creatures. Tourism is a three-billion-dollar annual industry for the Great Barrier Reef as many Aussies and international tourists come to witness its scenic splendors. Don't miss a snorkel or diving trip along this natural wonder of the world when you're down under.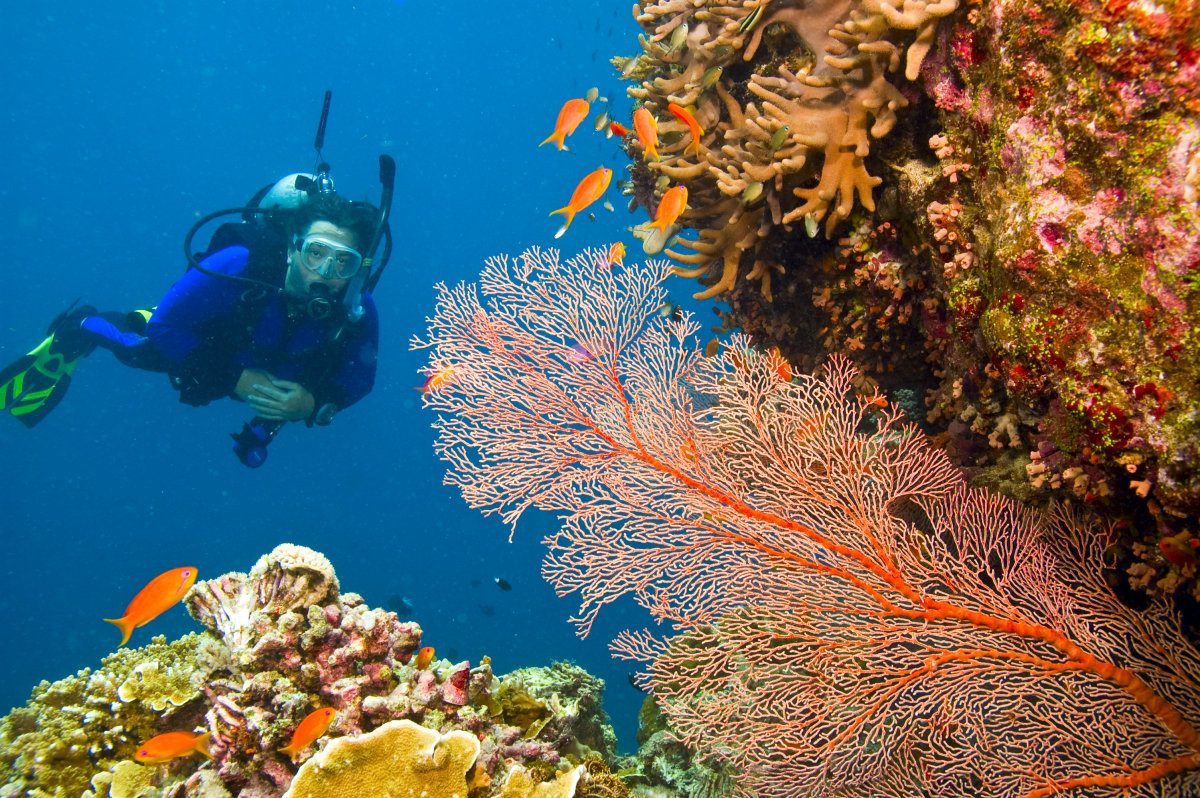 4. Daintree Rainforest
Home to ninety percent of the continent's bat and butterfly species, the Daintree Rainforest is a naturalist's paradise. As the largest rainforest in Australia and the oldest in the world, Northern Queensland's Daintree boasts extraordinary features like ancient tassel ferns, cassowaries, Boyd's rainforest dragons, dramatic waterfalls and trails that beckon explorers to follow. If you want to experience the ultimate eco-vacation, stay in a rainforest lodge and hike through the lush, tropical, unspoiled sights.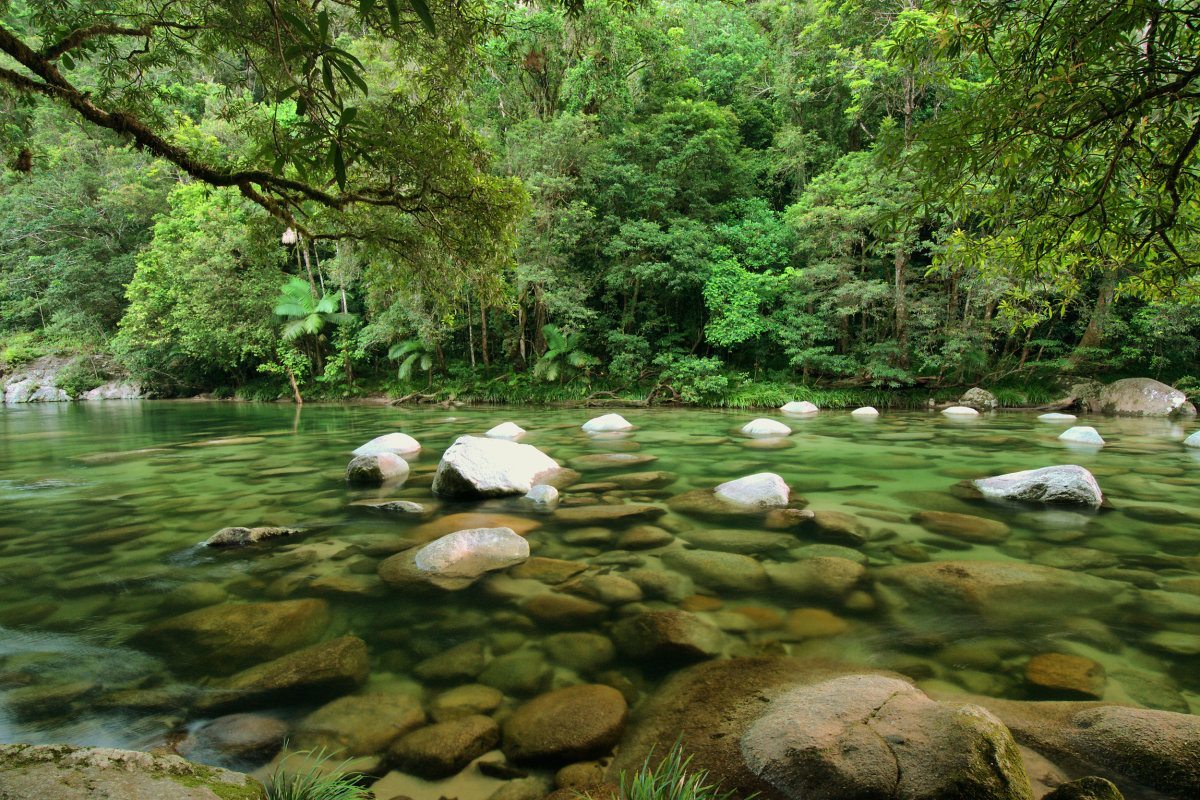 5. Wineglass Bay
Tasmania is home to many unique natural sites, but Wineglass Bay is certainly one of the more arresting natural attractions to be found there. Wineglass Bay got its name because of its unusual shape, but it's not the formation of the bay that attracts so many visitors. It's the enchanted scenery and sun-kissed beach that has caused many to deem it one of the most beautiful places in Australia if not the best beach locations in the world. If you go anywhere in Tasmania, be sure to book a stay near this stunning stretch of beach.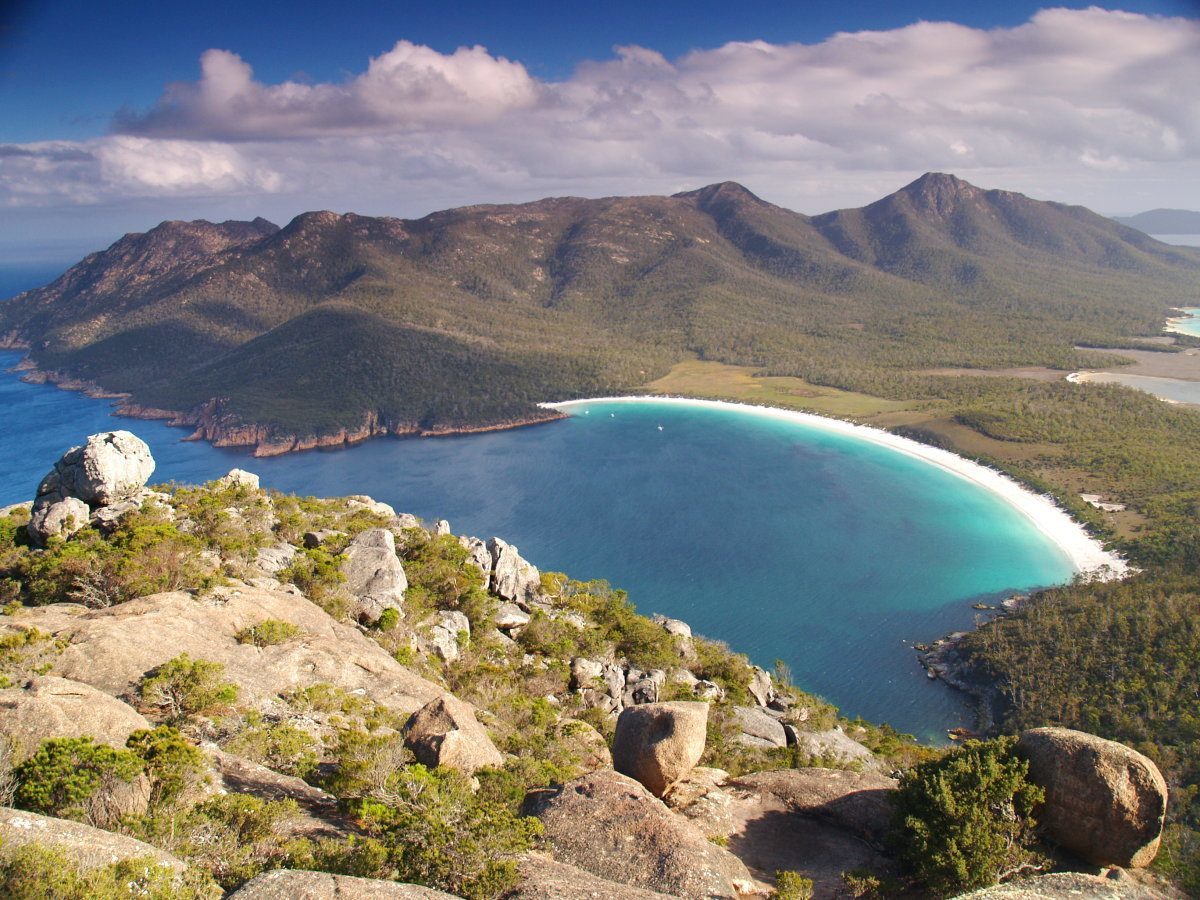 6. Kakadu National Park
Australia's Northern Territory is home to Kakadu National Park, one of the nation's best known scenic areas made world famous through the film Crocodile Dundee. This park encompasses more than 7,500 square miles in the Alligator Rivers regions. Visitors flock here to witness the geological formations like Nourlangie Rock or to check out the ancient Aboriginal rock paintings that can be found here. Jim Jim Falls, Twin Falls and Baramundi Gorge are breathtaking sights to explore. The park is also celebrated for its flora and fauna, particularly the abundance of bird life. Be sure to heed park warnings so you don't come face to face with any saltwater crocs!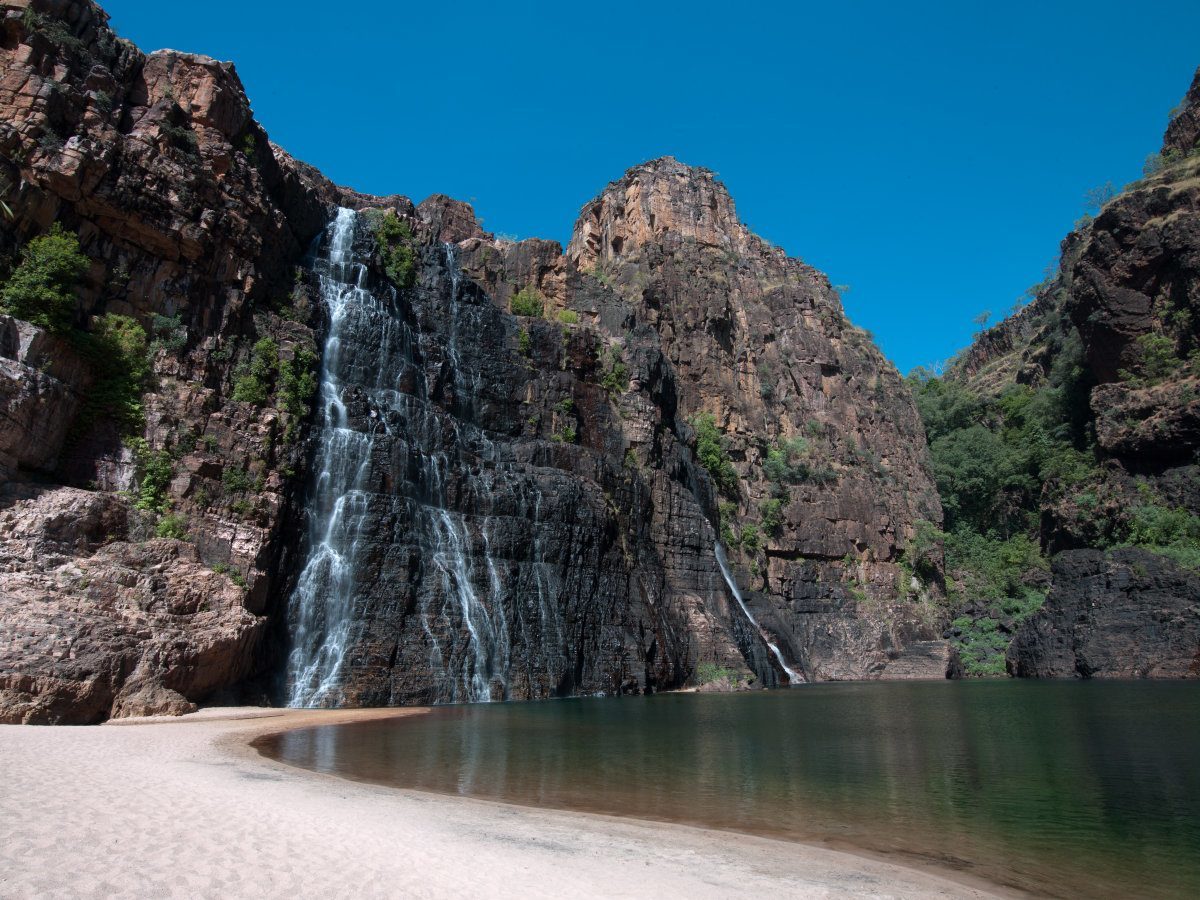 7. Blue Mountains
The picturesque Blue Mountains are located in New South Wales and border the metropolitan area of Sydney. Another of Australia's UNESCO World Heritage Sites, the Greater Blue Mountains region is home to stunning cascades like the Upper Wentworth Falls and charming wildlife like koala bears. Be sure to witness the Three Sisters rock formations which are immensely popular with tourists and locals alike.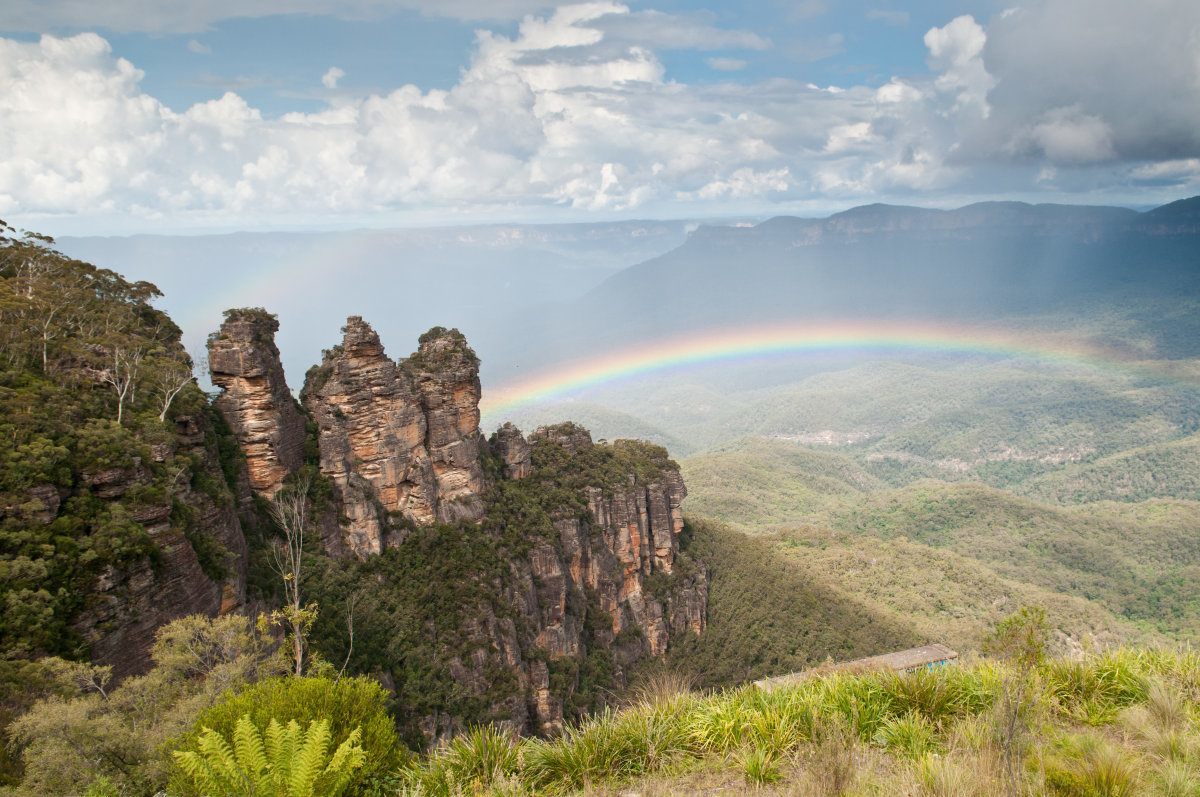 8. Noosa
The beaches of Noosa are situated along Queensland's Sunshine Coast and offer beach lovers post-card worthy views of the turquoise-colored sea and breathtaking scenery. Tourists come from around the world to surf, snorkel and bask in the sun-kissed beauty of this region. Take a whale-watching tour or charter your own fishing boat. If you get tired of fun in the sun (which is unlikely) your can visit the Australia Zoo located in Noosa to witness many of Australia's native animals. Noosa is also a launching point to Fraser Island, another one of the most beautiful places in Australia you have to see to believe.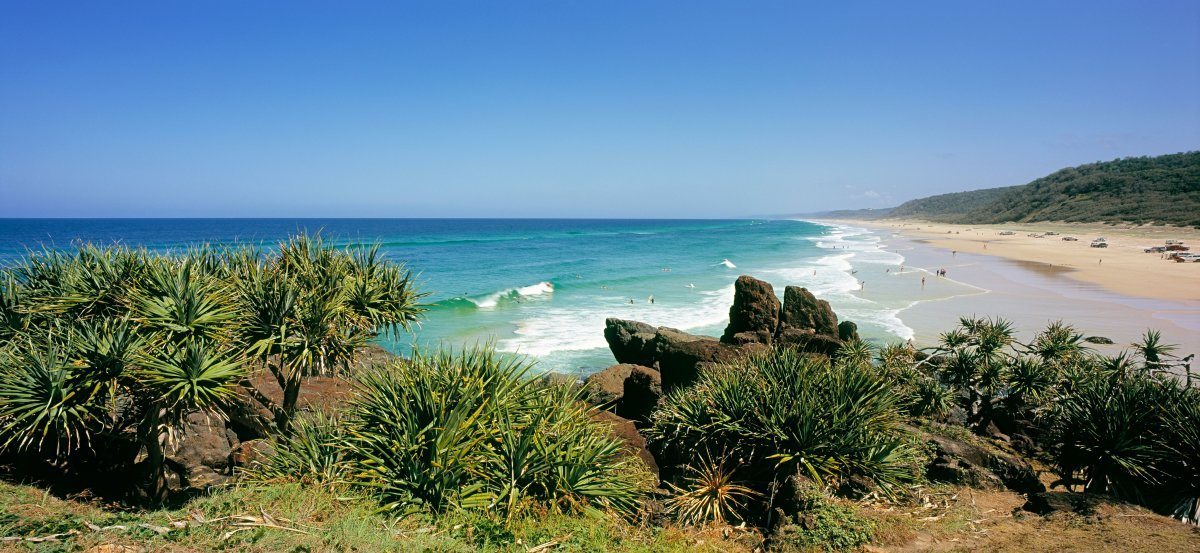 9. Mitchell Falls
Located in Mitchell River National Park in the Kimberly region of Western Australia, Mitchell Falls is a majestic sight to behold. The falls tumble into enchanting pools that spill over more falls. The beauty of these falls is utterly arresting. While there are many noteworthy features about the park that make it well worth visiting–like its dramatic cliffs and gorges–the falls are the star of this setting.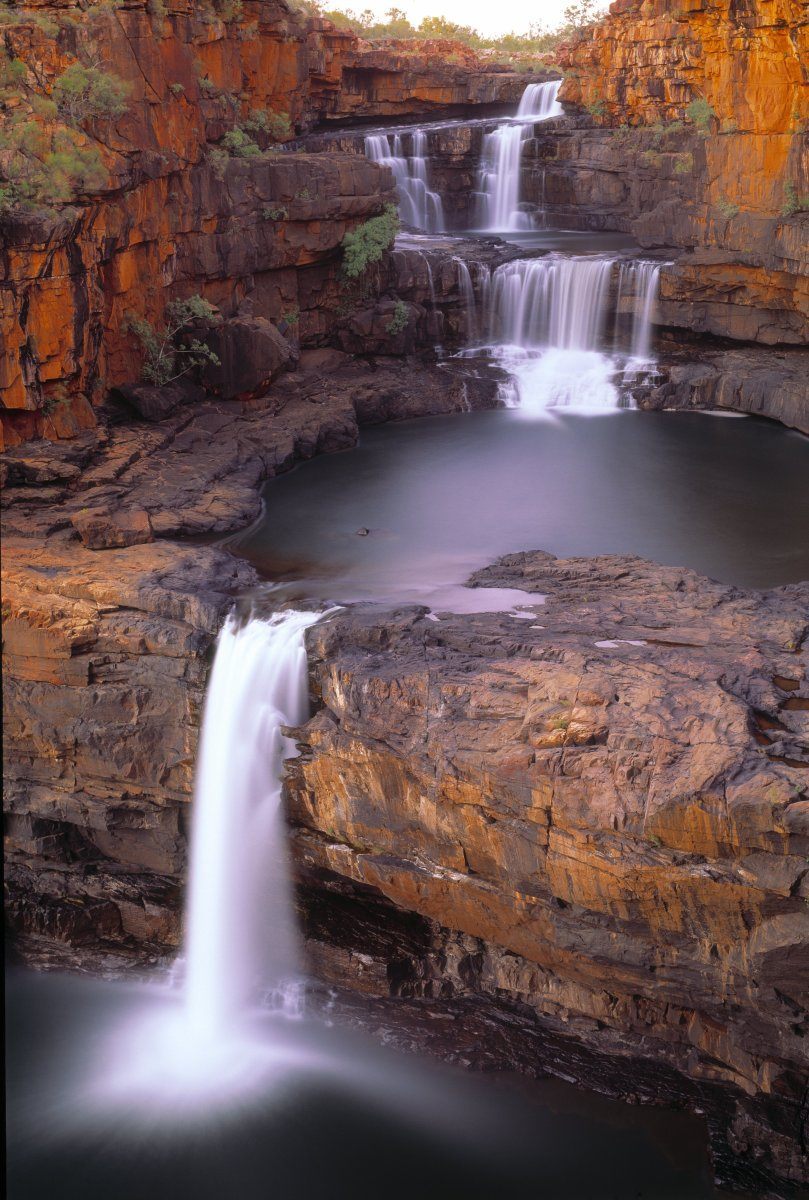 10. Uluru
Uluru, sometimes referred to as Ayers Rock, is a limestone formation that rises from the scorched red earth in the central Northern Territory. Sacred to Aboriginal people, this fascinating geological landmark is studded with caves that feature ancient rock paintings. There is also a myriad of natural springs and water holes that can be found around the great formation that rises more than 2,800 feet from the ground. Witnessing this iconic rock at dawn or dusk is the highlight when visiting central Australia.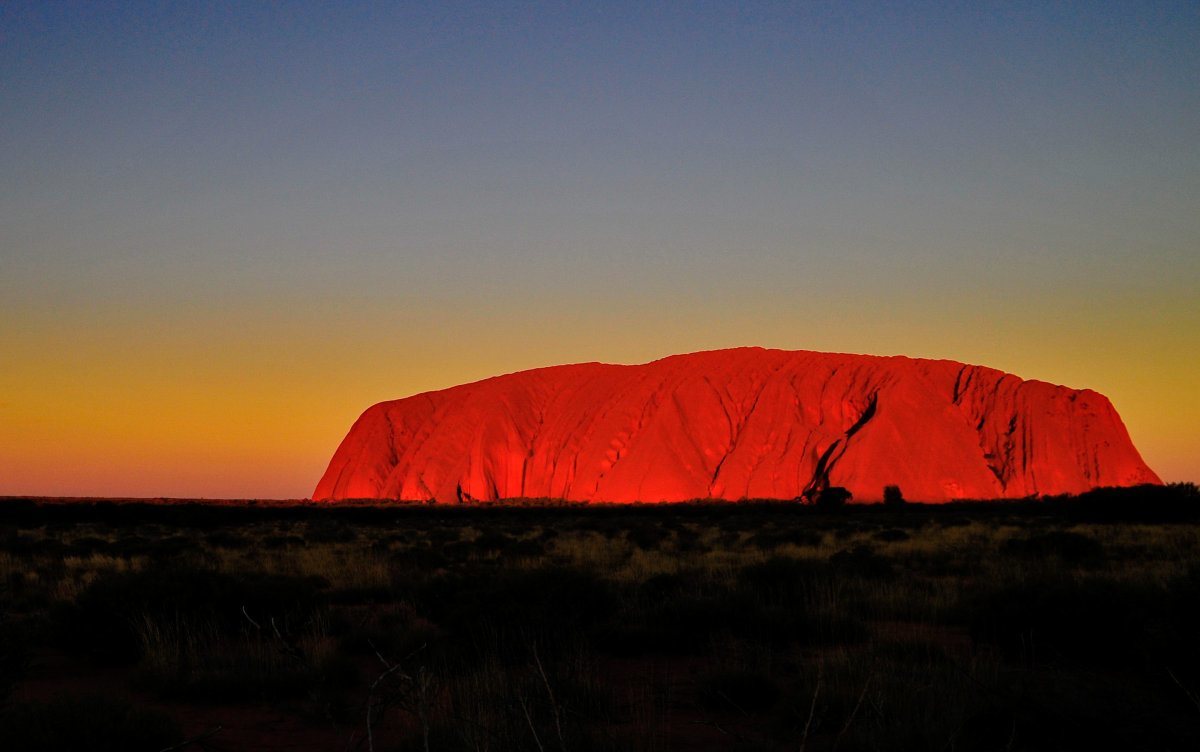 11. Barossa Valley
As one of the main wine regions of Australia, Barossa Valley is studded with sunny vineyards that are genuinely lovely to behold. Many visitors come to the valley to visit wineries and experience world-class wine tastings that are held during the harvest season. Even if you are not a wine lover, the beautiful scenery of Barossa Valley should not be missed if you are anywhere near the region.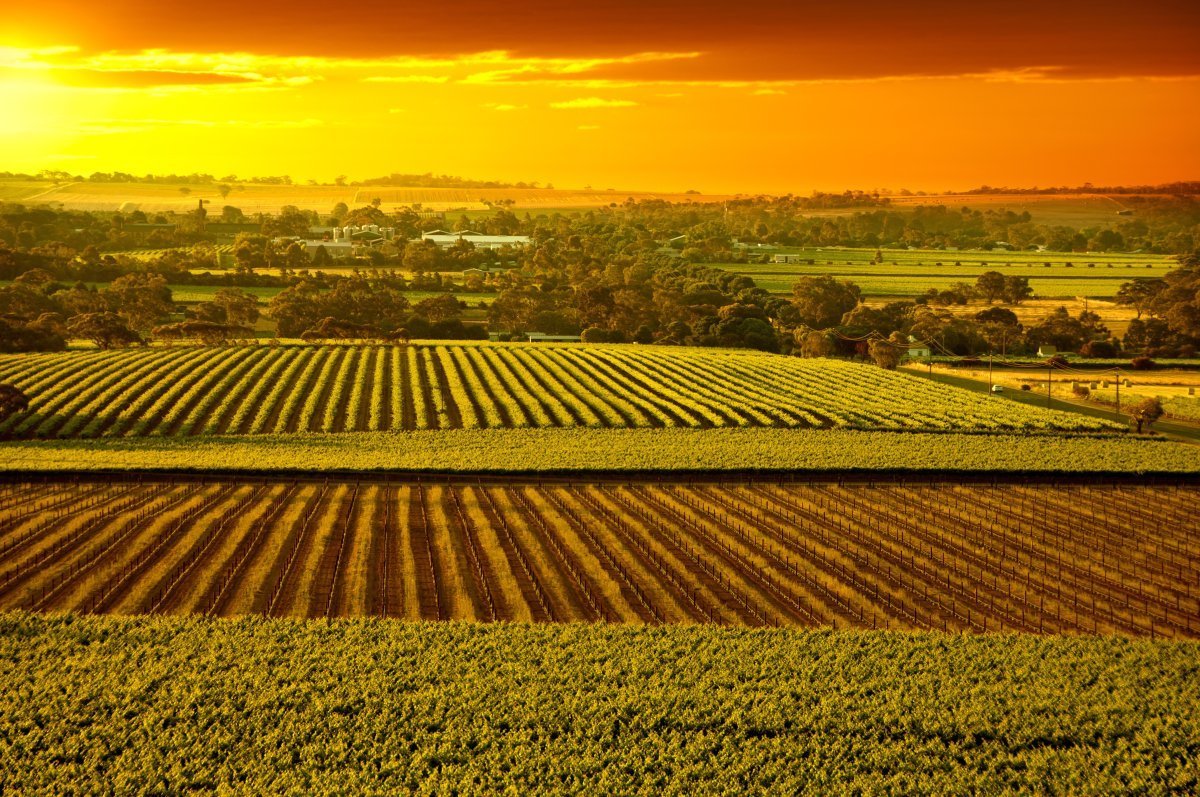 12. Margaret River Caves
While the Margaret River wine region attracts many visitors to its wineries, the spectacular caves within Leeuwin National Park are the true stars of this area of coastal Western Australia. The town of Margaret River is 170 miles south of Perth and famous for its surfing. However, if you visit, be sure to visit Mammoth Cave with its multiple chambers and astounding rock formations and fossils. It is truly one of the most beautiful places in Australia well worth the trek to the west.