One of the best ways to explore a city is by bike. Walking is good, but distances between sights can be prohibitive. Subways and buses are fine, but you don't really get a feel for the lay of the land. Driving and parking around most city centers is costly, congested and inconvenient. Pedal power is not only eco-friendly transportation, it's efficient, cheap, great exercise and good fun. The flip side is that urban cycling is a little intimidating, as sharing unfamiliar roads with impatient traffic can be dangerous. The truth is, some cities are safer and more suited for cycling than others. Leading the way with progressive bike lanes, bike-share programs and bike-safety laws, here are some of the best cities around the world for freewheeling exploration.
1. Amsterdam
Amsterdam is a city of cyclists, often lauded as the most bike-friendly city in Europe. Just about everyone cycles for daily transportation here and the streets, parks and canals are lined with Dutch pushbikes. There is an extensive network of bicycle lanes all over the relatively compact, flat terrain, making it easy to whizz around the sights or soak in neighborhood charm. Traffic lights for cyclists help maintain order and safety. There are plenty of places to rent a bike for the day or more, so tourists can get in the flow along with the resident Amsterdammers.
2. Copenhagen
In the progressive Danish capital there are 5.2 bicycles for every car, 350 km of raised cycle paths and a third of the population commute daily by bike. Add to these stats a non-profit bike-loan scheme that allows anyone to borrow a refurbished two-wheeler until 6pm for a pay-what-you-can donation. Plus there are countless bike rental services around town there's no excuse not to make like a Dane and ride around the beautiful sights of Copenhagen. You're free to take your bicycle onto the S-train as your route requires. Why no hire a mountain bike and explore the beaches, forests and parklands not far from the city?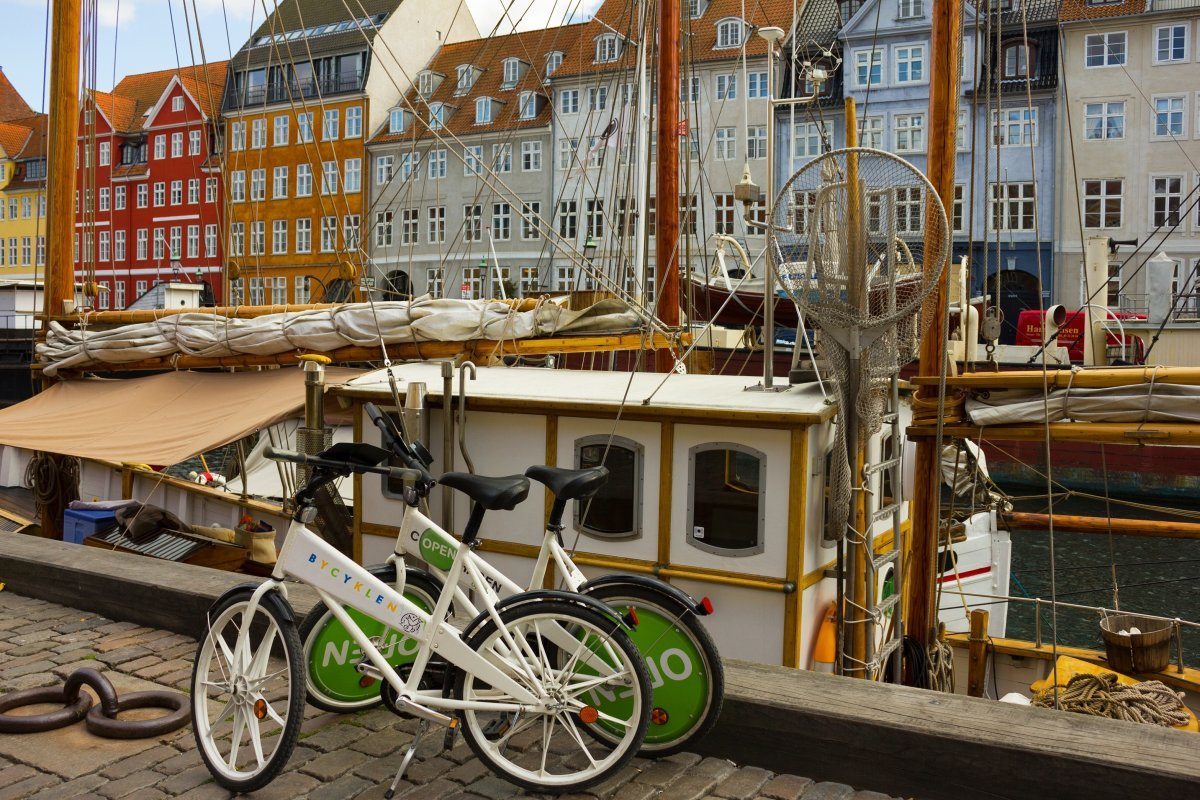 3. Stockholm
Scandinavian countries really lead the way with bike-friendly policies, and Stockholm is an ideal city for pedal power, even in winter. Dedicated bike lanes meander all around and it only takes about 30 minutes to traverse the inner city (faster than the subway!). Stockholm City Bikes have 3-day passes that let you borrow from 110 sites around town, plus various companies have bikes, mountain bikes and tandems for hire.
4. Paris
Images of beret-wearing, baguette-toting bicyclers aside, many tourists are surprised to find Paris such a cycle-friendly town. However, in 2007 the Paris Town Hall introduced the Vélib program which is now the largest bike-sharing scheme in the world. 20,000 bicycles are available 24/7 in 1800 docking stations every 300m throughout the city. Day or multi-day passes are affordable and convenient. While dedicated bike lanes are scarce and traffic can be horrendous, pick your path right and this can be a delightful, practical way for residents and tourists to navigate la belle ville.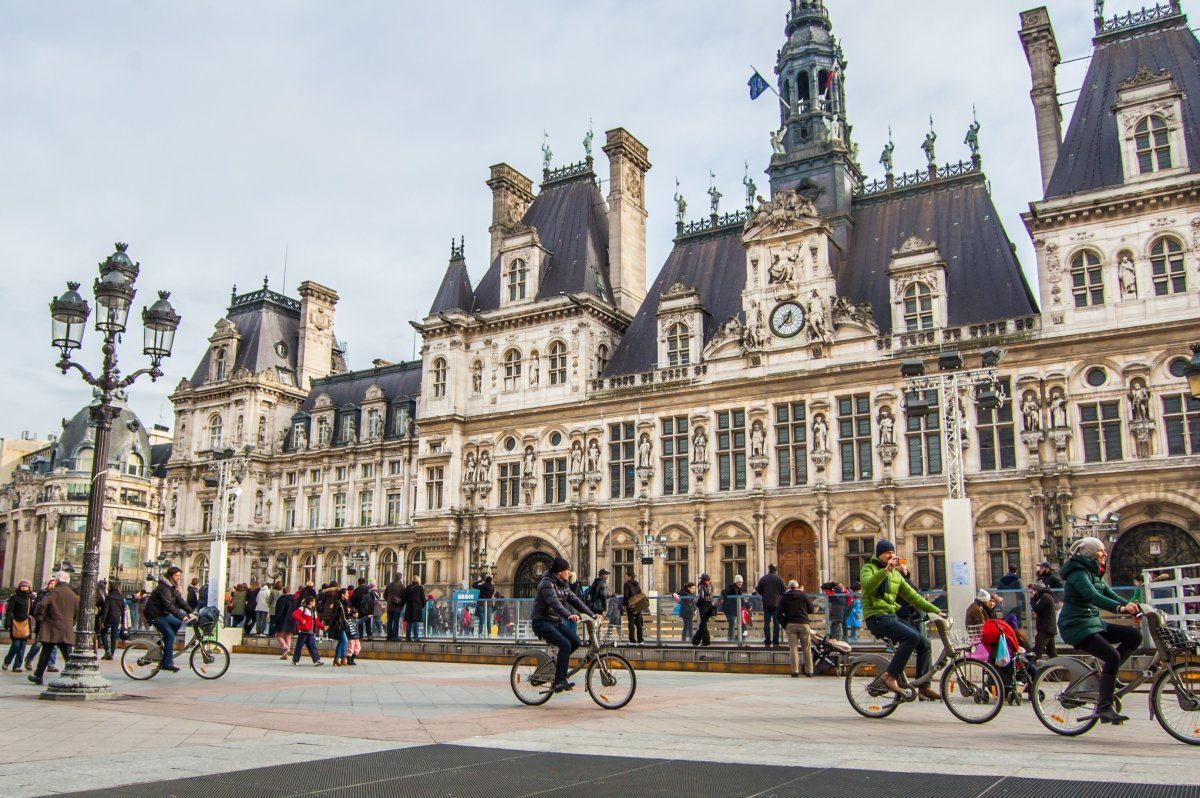 5. Berlin
Berlin's layout lends itself well to cycling. It's relatively flat, steep hills are few and 620 km of bike lanes (or Radwege) have been established, including some Fahrradstrassen (bicycle streets) where bikes have priority and cars are limited to 30km per hour. 13% of Berliners are regular riders, and it's becoming a more popular means for tourists to explore the city too. Along with six other German towns, Berlin has implemented a Call-a-Bike scheme, where you can call in on your mobile device for a 4 digit code to unlock and use a bicycle. Don't miss the Berliner Mauerweg, a bike trail that follows the former path of the Berlin Wall.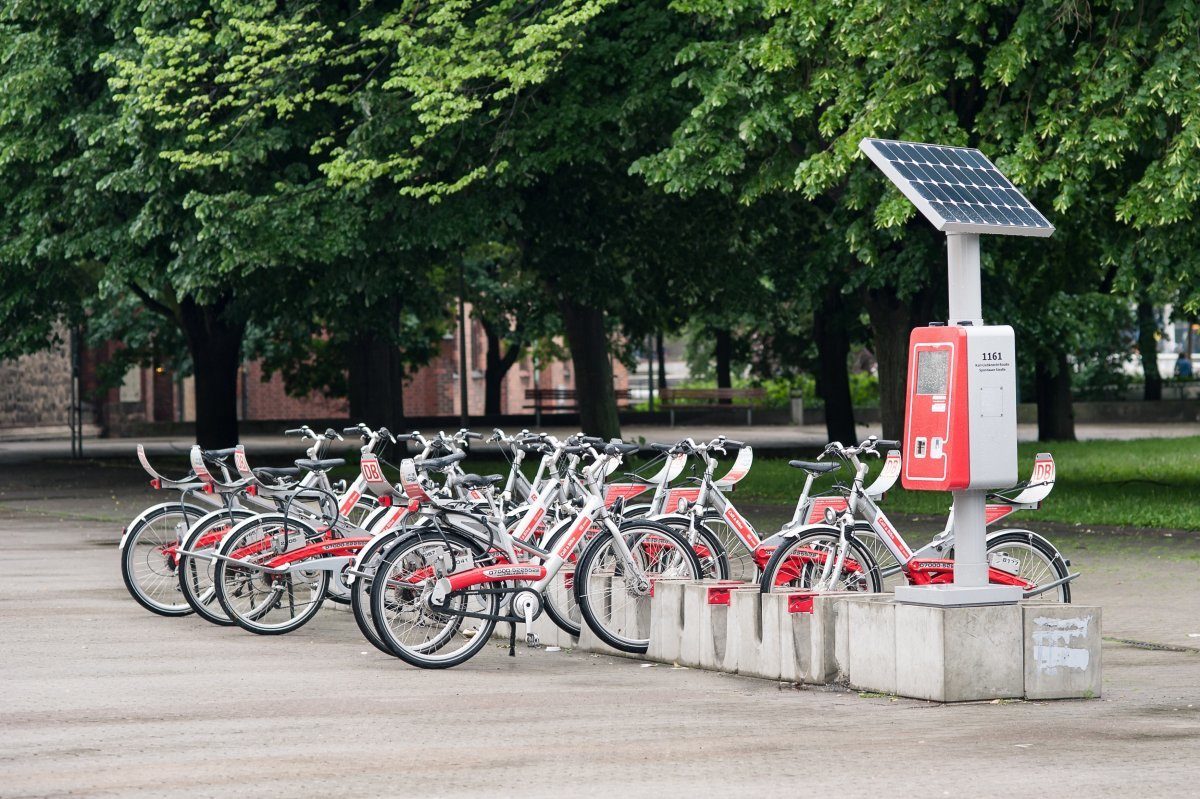 6. Seville
This beautiful old town in the Andalusia region of Spain is well-suited to cyclists with a large network of paths and lanes stretching over 120 km. Helping to foster this cycling culture, the city introduced Sevici in 2007, a popular public bike rental service with a fleet of 2500 three-speed unisex bikes positioned around 250 stations city-wide. In theory, you're only ever 300 meters away from saddling up in Seville.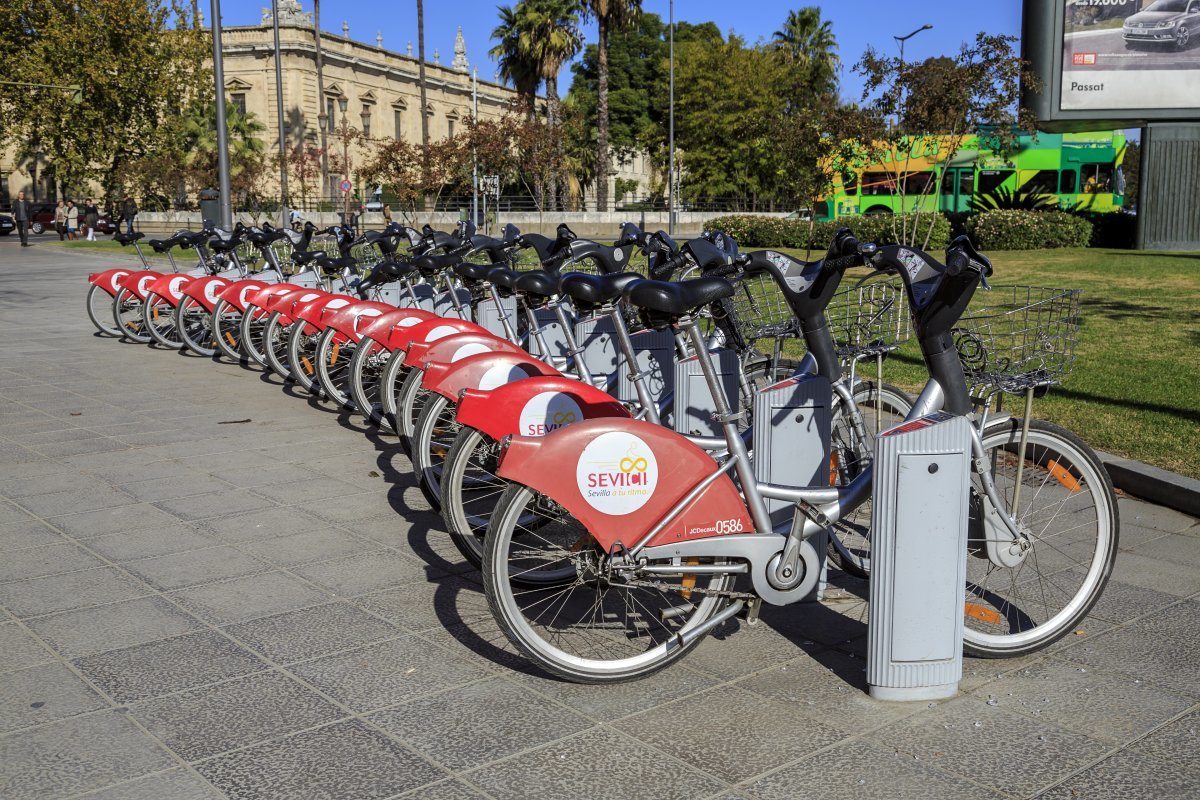 7. Montreal
Perhaps it's the European influence, but Canada's biggest city in the French province of Quebec has become one of the most bicycle-friendly towns in North America. Depths of winter aside, it's easy to get around on an extensive network of bike lanes through friendly francophone neighborhoods in all corners of the city. Since 2009 Montreal has implemented a widespread BIXI public bike-sharing program, with a fleet of 5000 bicycles in 400 stations ideal for short-term hire (after 30 to 45 minutes, the price kicks up). Think of it as a self-propelled – or pedalled – taxi service rather than a source for a leisurely cycle around town. For that, you're better off hiring a bike from one of the city's many rental services.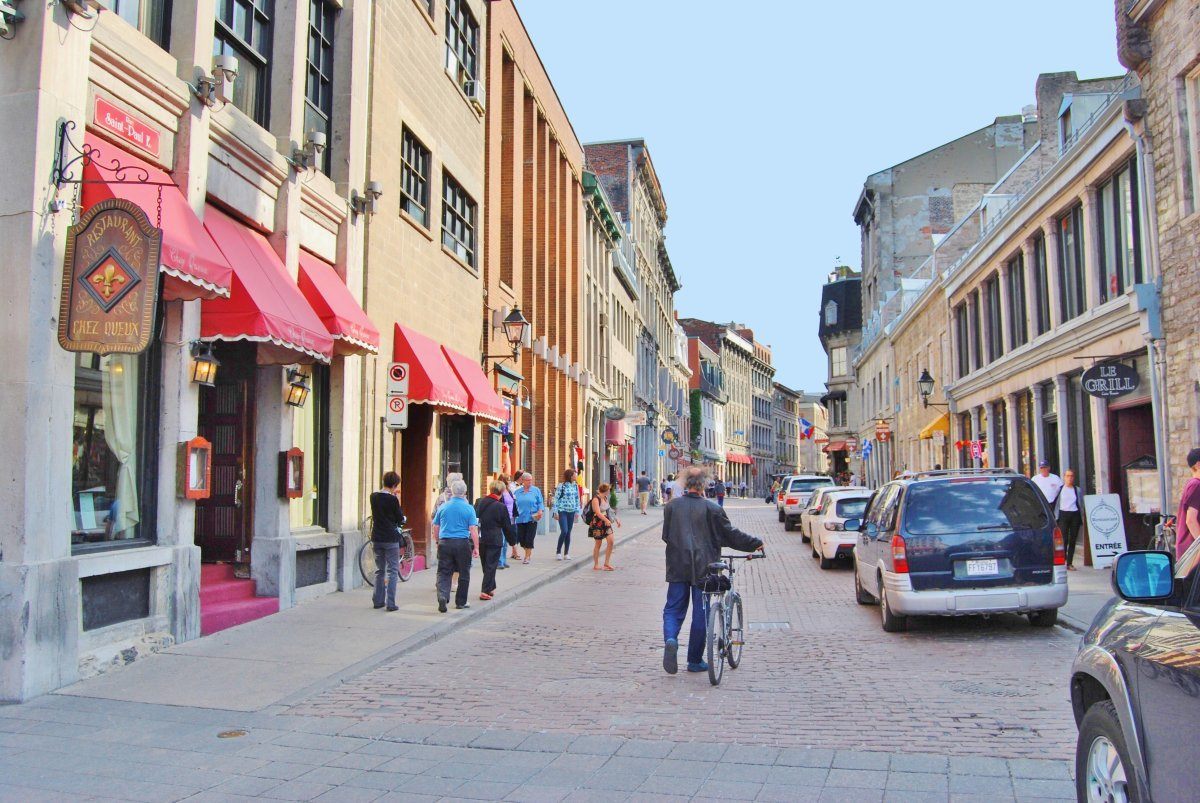 8. Tokyo
You may wonder how this crowded, congested, chaotic city could possibly make a bike-friendly list, but considering the population density it's remarkable that anyone attempts to get around on two wheels at all. However, cycling has always been a major means of transportation in Tokyo, as in all of Japan, and somehow over 72 million bicycles manage to coexist with cars and pedestrians through an ingrained cultural code of mutual respect. Just ding your bell and people will step out of your way. Stay clear of the main arteries and busy pedestrian areas as you won't find any dedicated bike lanes, but winding around on backstreet lanes is not a bad way to snake around neighborhoods. Unlike most urban areas around the world, people rarely lock their bikes in Tokyo as theft is so rare. To combat the clutter of bicycles that pile up around train stations, a company called ECO Cycle has implemented an ingenious system of tiered underground parking structures. With a swipe of a membership card, over 200 bikes can be stored in these automated subterranean stacking pods, vending machine style.