Those who travel to Bora Bora are usually on the hunt for some R&R. And if you're dreaming of unwinding in a serene environment that's smack-dab in the middle of paradise, this is the place for you. This small South Pacific island has no shortage of leisure activities, from parasailing to snorkeling. Here are the top 10 things you can do while relaxing in this luxury destination.
1. Swim With the Sharks
This may sound like the antithesis of relaxation, but swimming with the sharks isn't as scary and adrenaline pumping as it seems. First, you'll be taken out on a boat outside of the coral reefs. There, you'll dive deep into the clear, crystal blue ocean and swim above the graceful Blacktip, Whitetip and Grey reef sharks. As one of the most popular tourist attractions on the island, reservations booked well in advance highly suggested.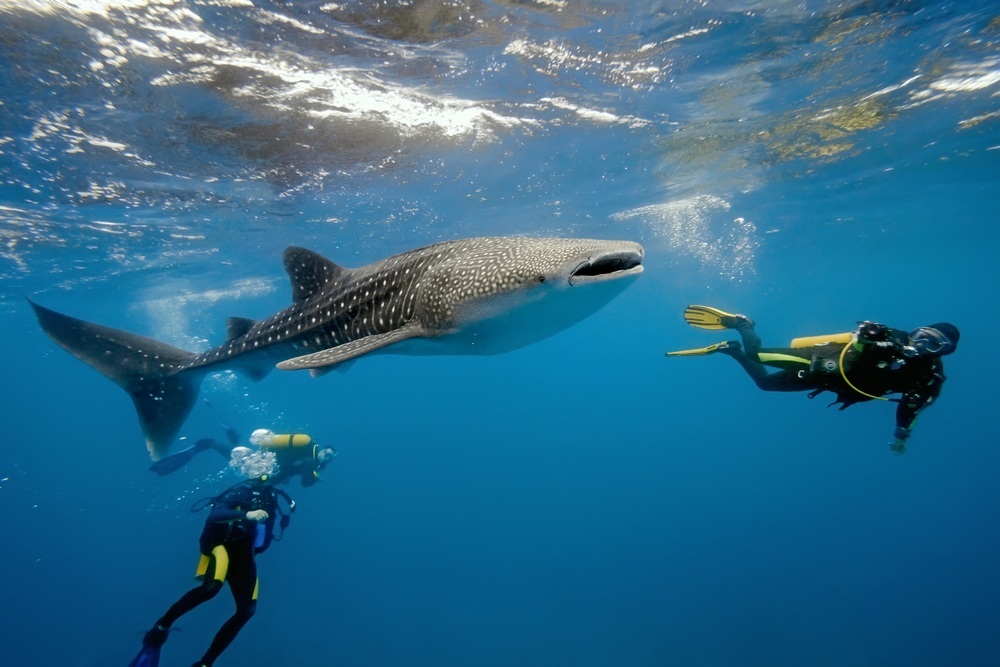 2. Visit Matira Beach
There's no shortage of beauty on the island, but Matira Beach is well-known for being one of the most stunning beaches in the world. Located at Bora Bora's southern tip; Matira is lined with white sand beaches, palm trees, and lush vegetation. You can also venture off toward a secluded section of the beach and watch one of the most brilliant sunsets you've ever seen.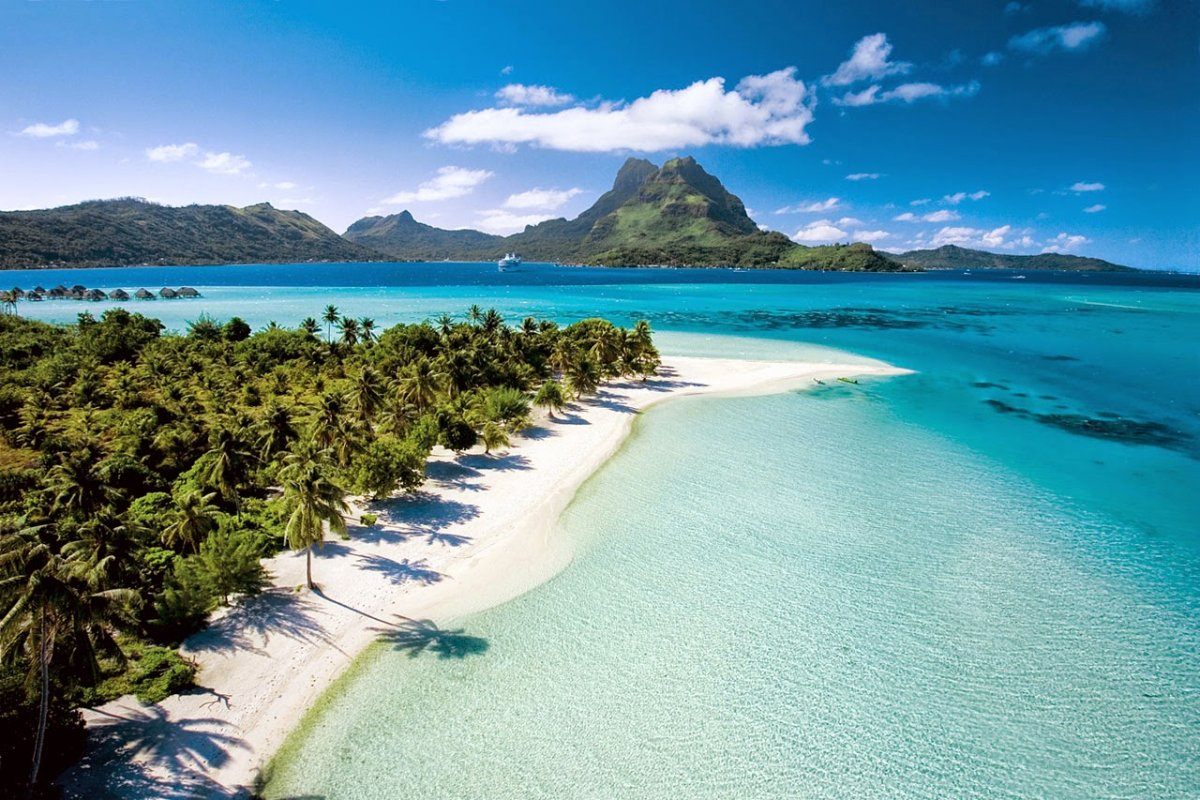 3. Eat at Moi Here
Bora Bora's version of fast food can be found in Matira Beach at Moi Here. Inside of this quaint tiki hut, reasonably priced cuisine is served – from burgers to sandwiches. You can also grab your grub and head out back to the outdoor benches. This is the perfect place to relax, watch the waves crash, people watch, and enjoy your tasty meal.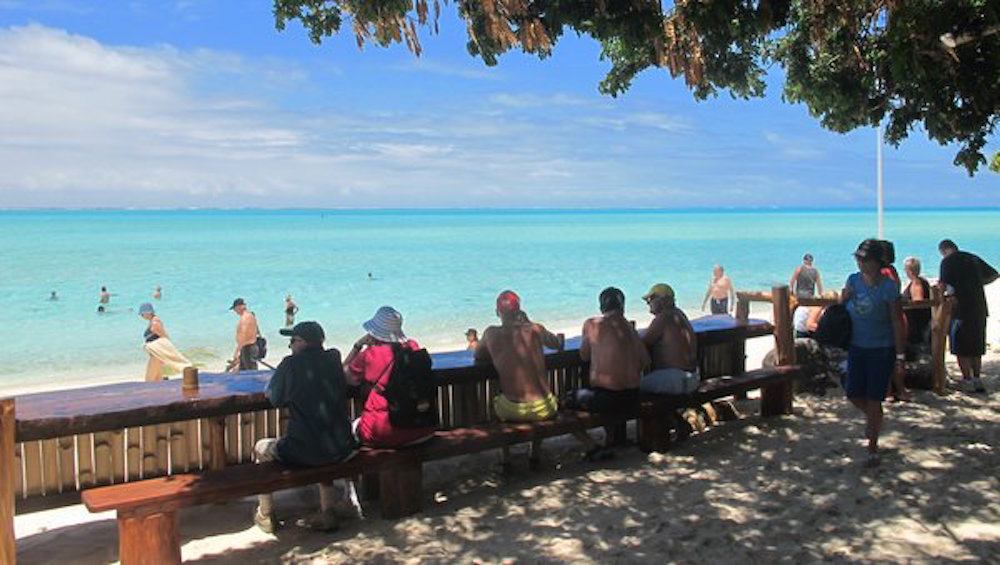 4. Go on an Aqua Safari
Most people are drawn to the island because of its beautiful water, so it's really no surprise that watersports are so popular here. For a revamped twist on scuba diving, many visitors enjoy going on an aqua safari. A helmet is placed over your head, and you're guided 15-feet into the water to check out the array of colorful fish, coral reef, and the occasional shark or two.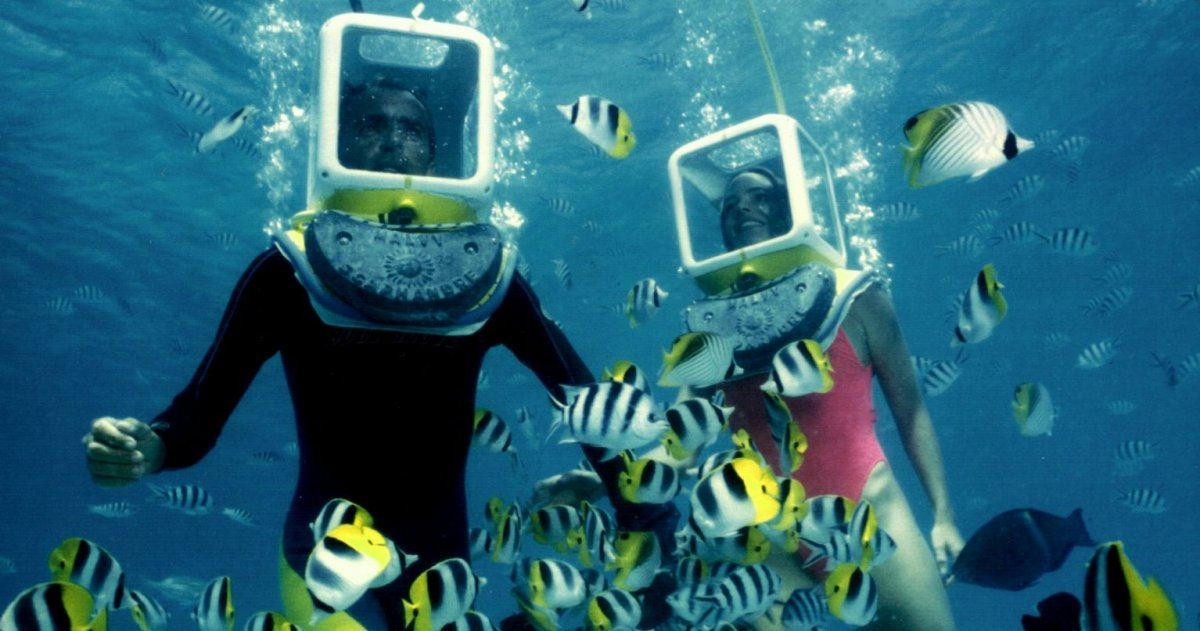 5. Take a Jeep Safari
If you want to take a break from the beach, a relaxing Jeep safari is just what the doctor ordered. Except for the occasional bumps along the way, this tour is relatively calm. You'll feel the ocean breeze whip through your hair as you enjoy this off-road adventure. Many Jeep tours will take you on an excursion to the main town of Vaitape, through the banana trees, and down towards the public beach of Matira.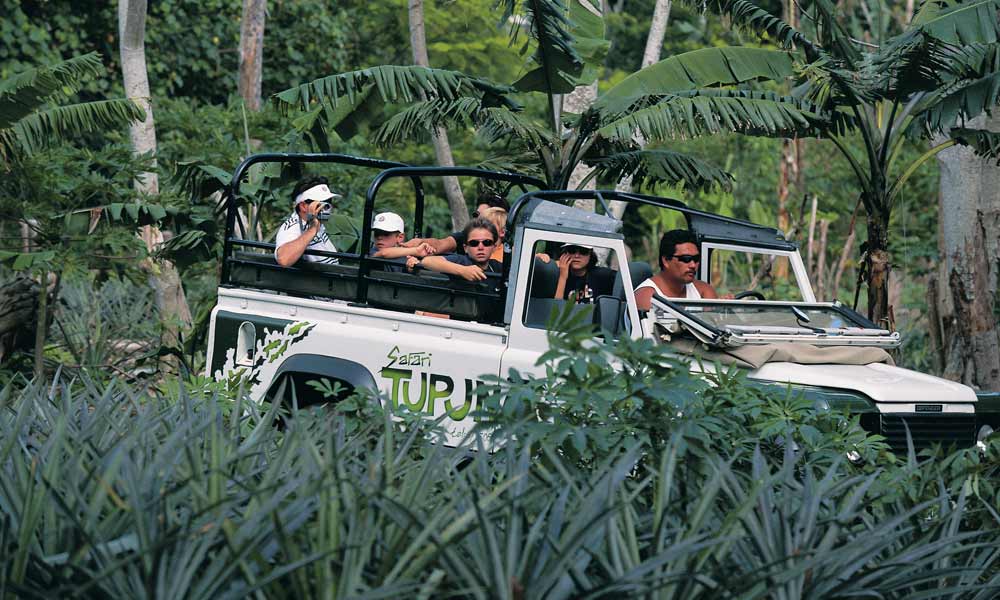 6. Book a Polynesian Dinner Show
Many of the major resorts will have on-site entertainment to keep you busy during your downtime, such as a Polynesian performance. These traditional dinner shows combine music, singing, dancing, and fire tricks while you enjoy a massive feast under the moonlight.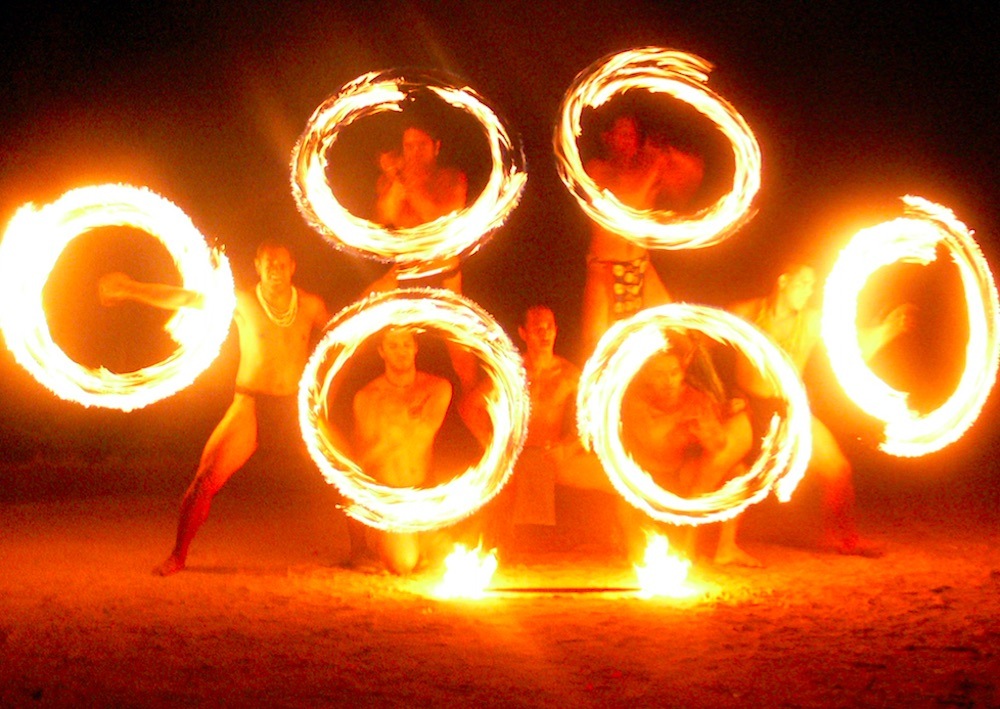 7. Visit Mount Otemanu
You'll be able to see Mount Otemanu from any place on the island, but you can also get up close and personal by hiking the base. Located in the center of the island, Mount Otemanu is one of two peaks of an extinct volcano. Local guides will help you along the way, but reaching its summit is difficult due to the abundance of loose, volcanic rock. Once you reach the base, prepare to see some of the most gorgeous views of the entire island.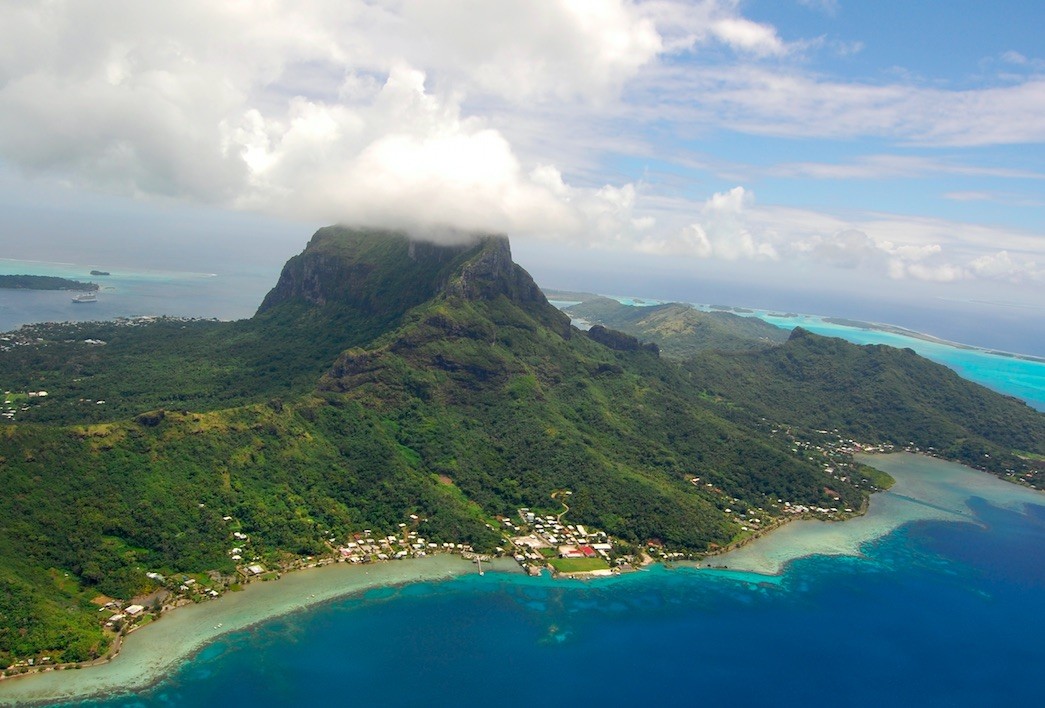 8. Snorkeling
The Bora Bora lagoon is where you'll find breathtaking views of coral gardens and tropical fish in the Pacific Ocean. There are so many places on the island that are considered prime snorkeling spots – so you really can't go wrong no matter which location you choose. If you want to see the colorful coral, venture out towards the southern tip of the island. And if you want to get up close and personal to the vibrant sea life, head out to Tahaa. The water here is so shallow, you'll really become one with the ocean life!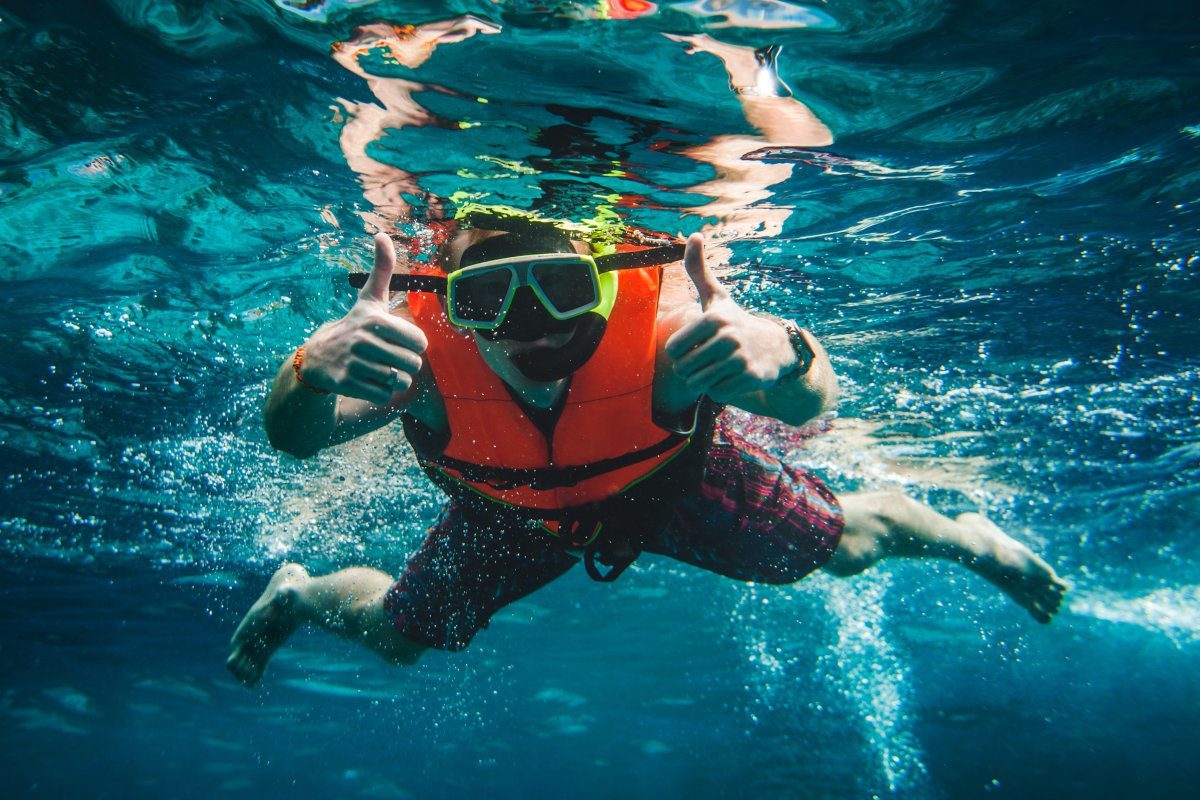 9. Go Parasailing
Private tours allow you to have up to 25-minutes of this calm and relaxing gliding experience. You'll catch a bird's eye view of the island as you parasail over the clear water. Keep an eye out for stingrays, sharks, and turtles down below!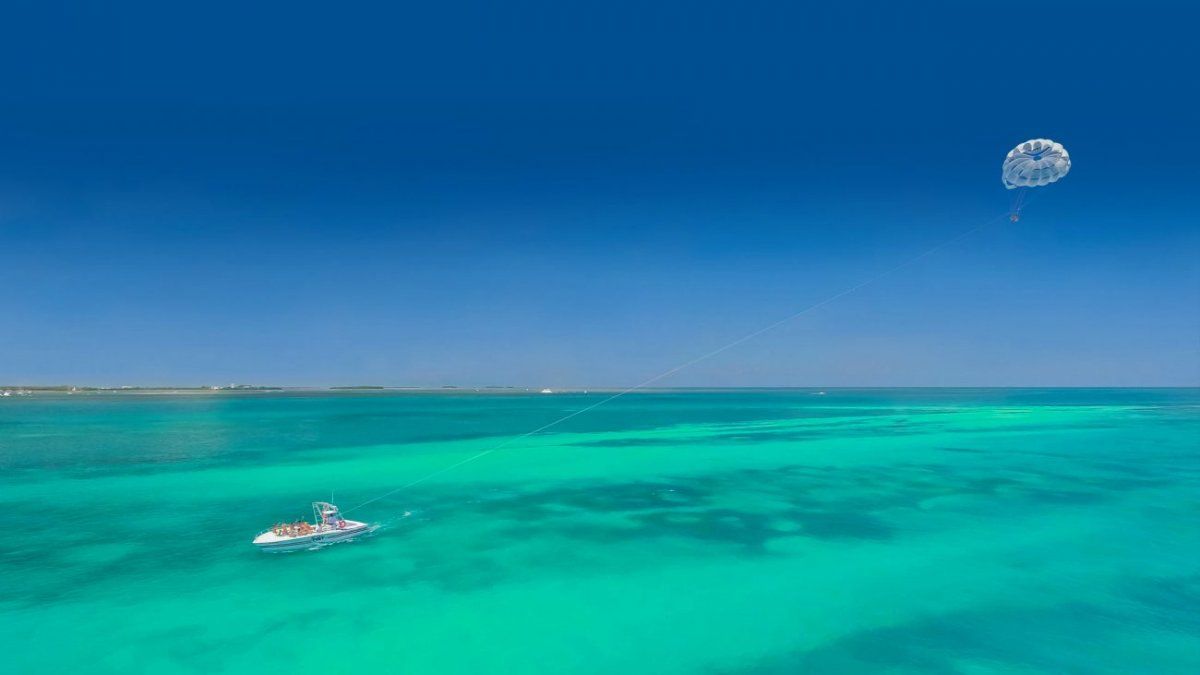 10. Shop at Tahiti Pearl Market
If you're in need of some retail therapy, head on over to Tahiti Pearl Market. This family-owned business sells pearls that are locally harvested on the island. The market allows customers to select their own pearl based on color and size and have it mounted on the setting of their choice. It's the perfect souvenir to take back after your relaxing vacation in Bora Bora!