Obviously, adults know that there is plenty in Sydney, Australia to keep them occupied. The city's robust cultural scene has everything an active adult could want, and the beaches provide more than enough room to stretch out and soak up some sun when you need a few hours of relaxation. What about the kids, though? If you're bringing the whole family to Sydney for a getaway, you might be a little nervous about ensuring your kids have a memorable vacation. Not to worry, though, because Sydney, Australia is filled with activities that your entire family will love. Here are some of the best!
1. Centennial Stables
What kid isn't ready to take a ride on a horse? Centennial Stables is home to five riding schools that will teach you and your kids how to ride in style any day of the week. Classes are geared to specific ages and skill levels, so you can rest assured that there's a lesson available for kids of any age.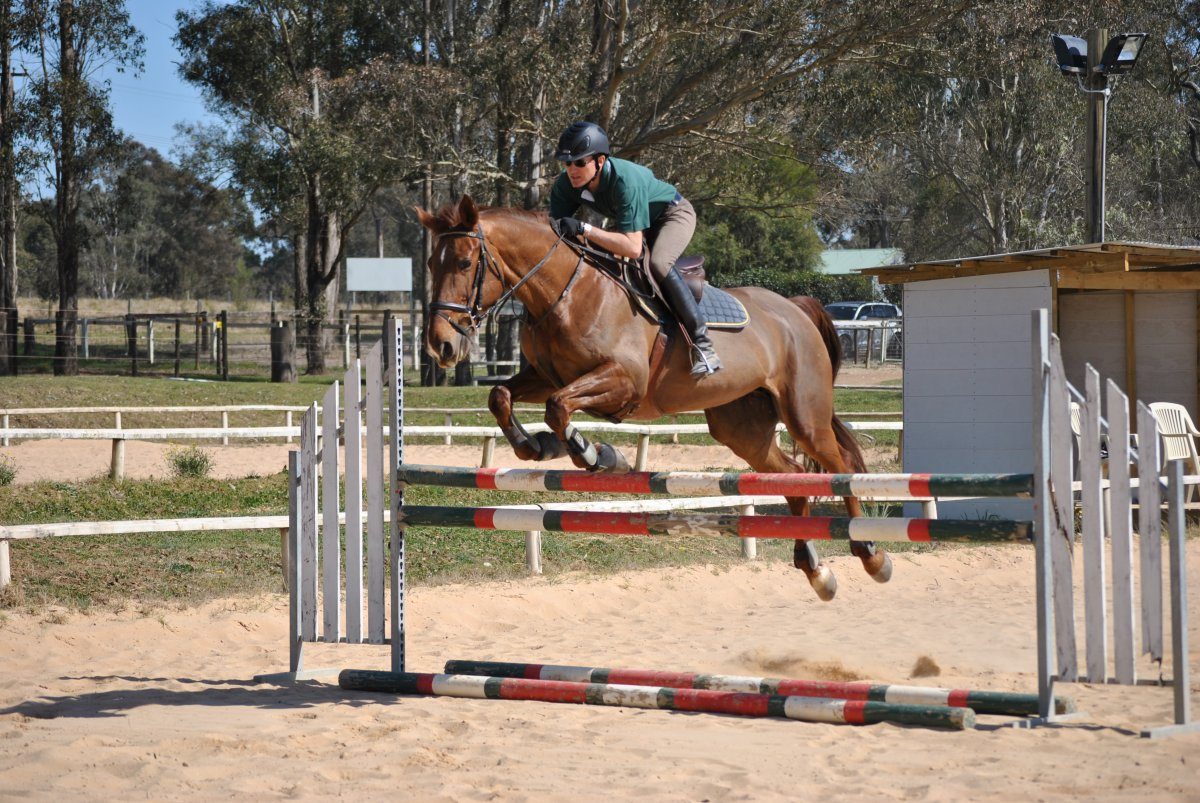 2. Manly Surf School
You can't visit Sydney without hitting the beach, right? And no trip to this surfing mecca is truly complete without a few hours on the back of a board trying to catch a wave. For newcomers to the sport of surfing, there's the Manly Surf School, which will happily instruct newbies on technique, etiquette, and the basic do's and don'ts of surfing.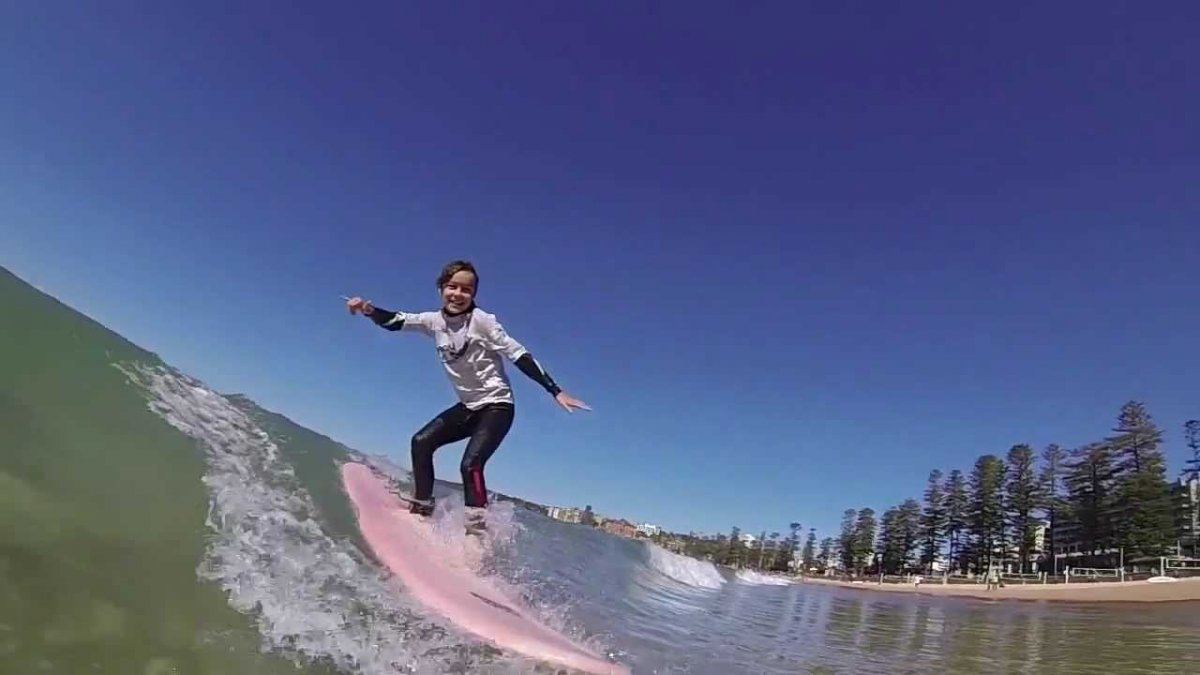 3. Luna Park Sydney
Take a trip back into the fun fairs of the last century at Luna Park Sydney, an old-fashioned theme park with wooden rides, fun games, and a whole lot more to keep your family satisfied.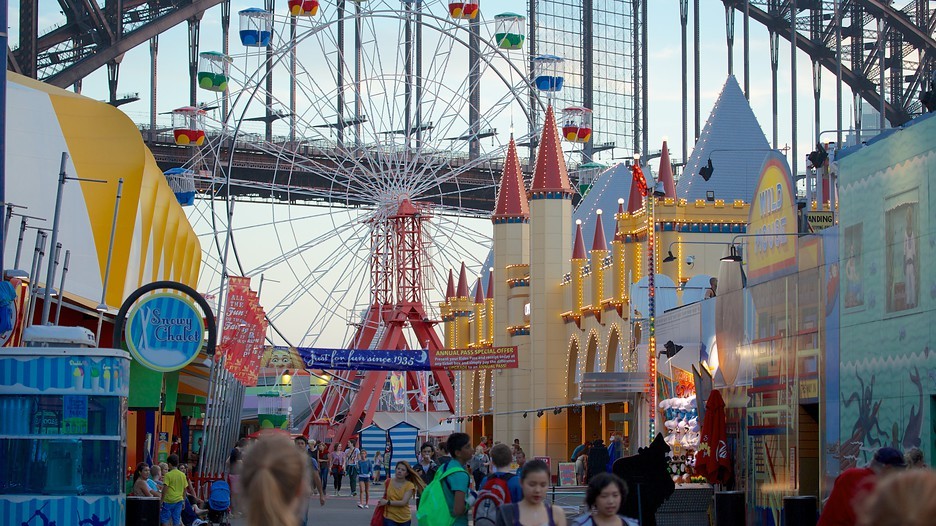 4. The Powerhouse Museum
The largest museum in Australia, the Powerhouse Museum was built in an old power station. Today, it houses 22 permanent and five rotating displays, 250 interactive exhibits, and more than 380,000 objects. Your child is sure to be thrilled (and learning) throughout the museum.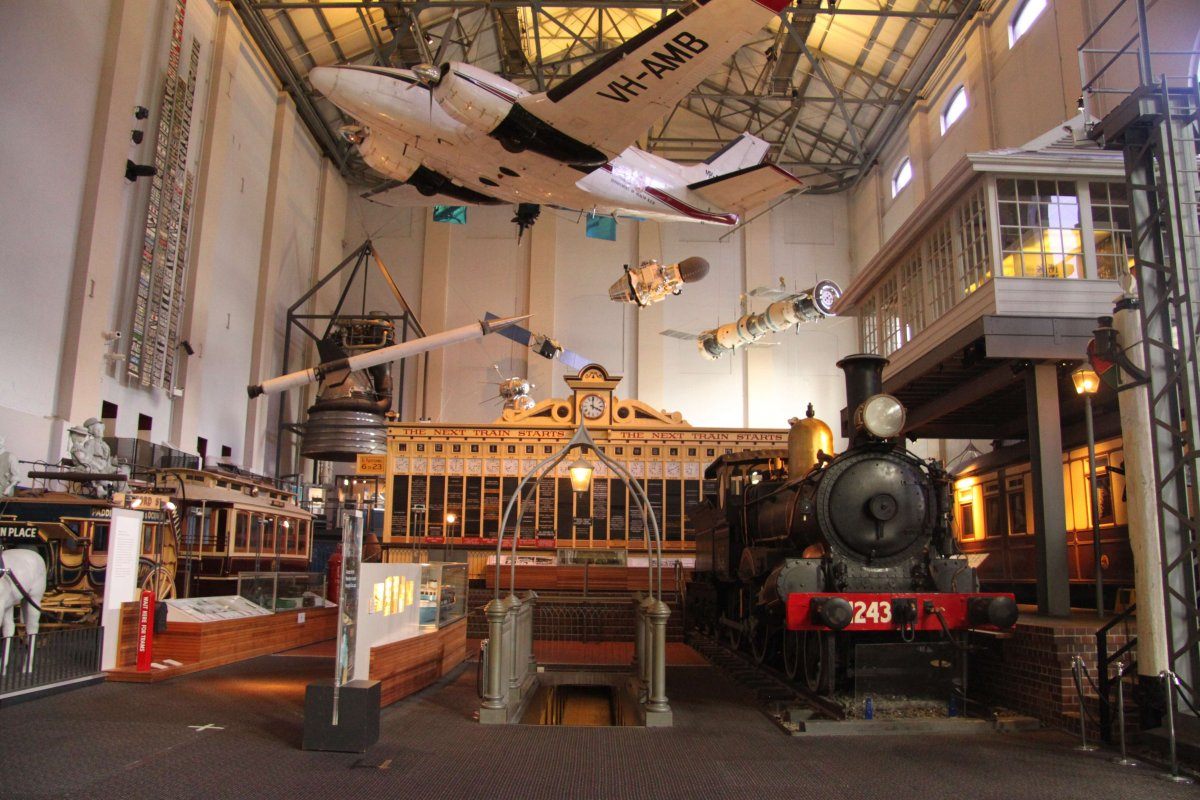 5. Head to a Pub (No, Seriously)
All across Sydney, there are establishments that sell beer and liquor and also have attractions designed to keep your kids entertained. From the Fiddler to the Newport, Sydney is filled with kid-friendly pubs that will keep them happy while helping you have some fun on your vacation.
6. SEA LIFE Sydney Aquarium
If there's one thing that Australia is known for, it's the incredibly varied Australian marine life. If you're not able to spend enough time to see them all in the wild — and, who is? — try a visit to SEA LIFE Sydney Aquarium, home to the world's largest collection of native Australian marine life. Once you've checked out the fish, you can get a unique perspective by snorkeling with sharks or taking a glass-bottom boat tour.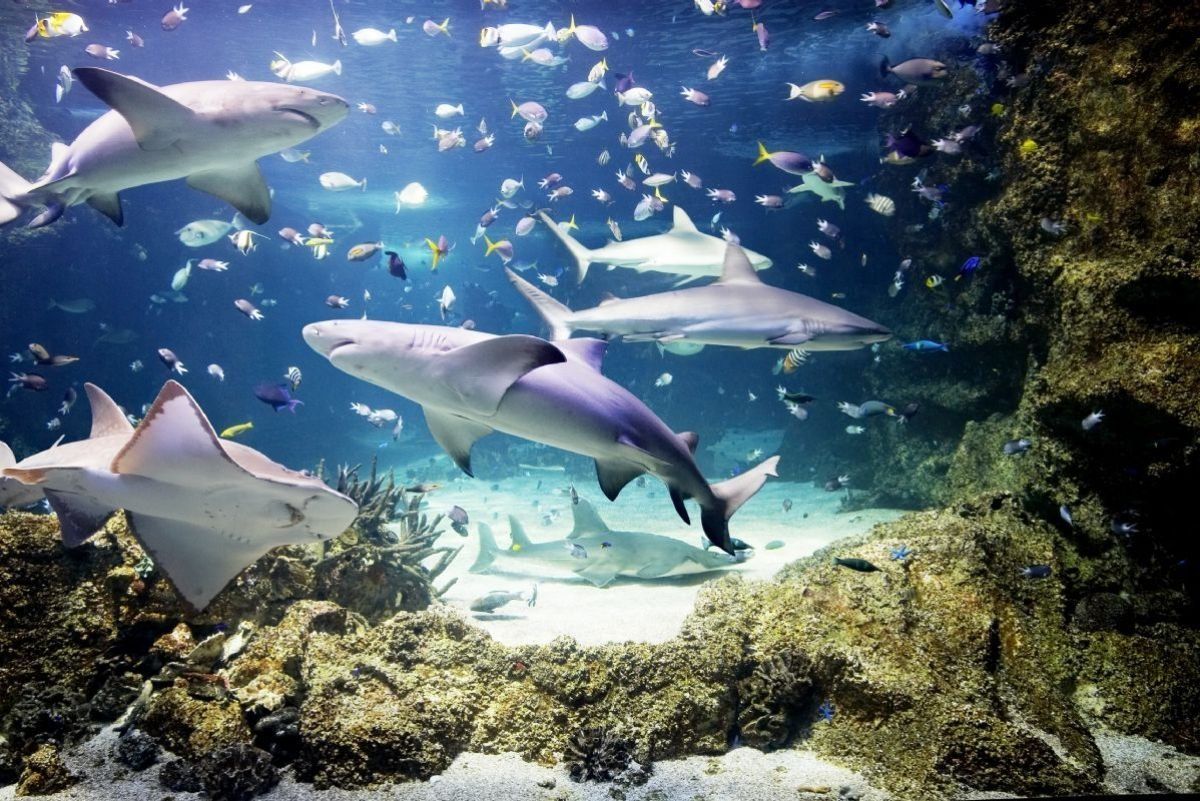 7. Featherdale Wildlife Park
Get up close and personal with Australia's unique wildlife at Featherdale Wildlife Park. The expansive reserve is home to more than 1,700 native animals and even offers a free chance for kids and adults to cuddle a koala and feed a kangaroo. Intrepid guests can even get up close and personal with Ngukurr, a specimen of saltwater crocodile that is the world's largest reptile.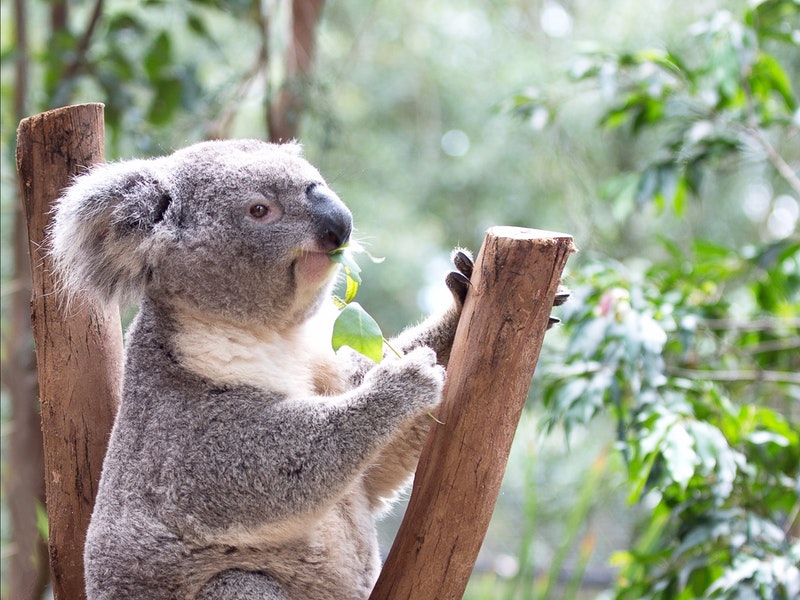 8. Sydney Olympic Park
Get in touch with true Aussie culture by spending an afternoon barbecuing at Sydney Olympic Park. The diverse array of landscapes (including a selection of wetlands) and the plentiful playground options are sure to keep kids entertained. Not enough for you? Sydney Olympic Park also offers a flying trapeze workshop.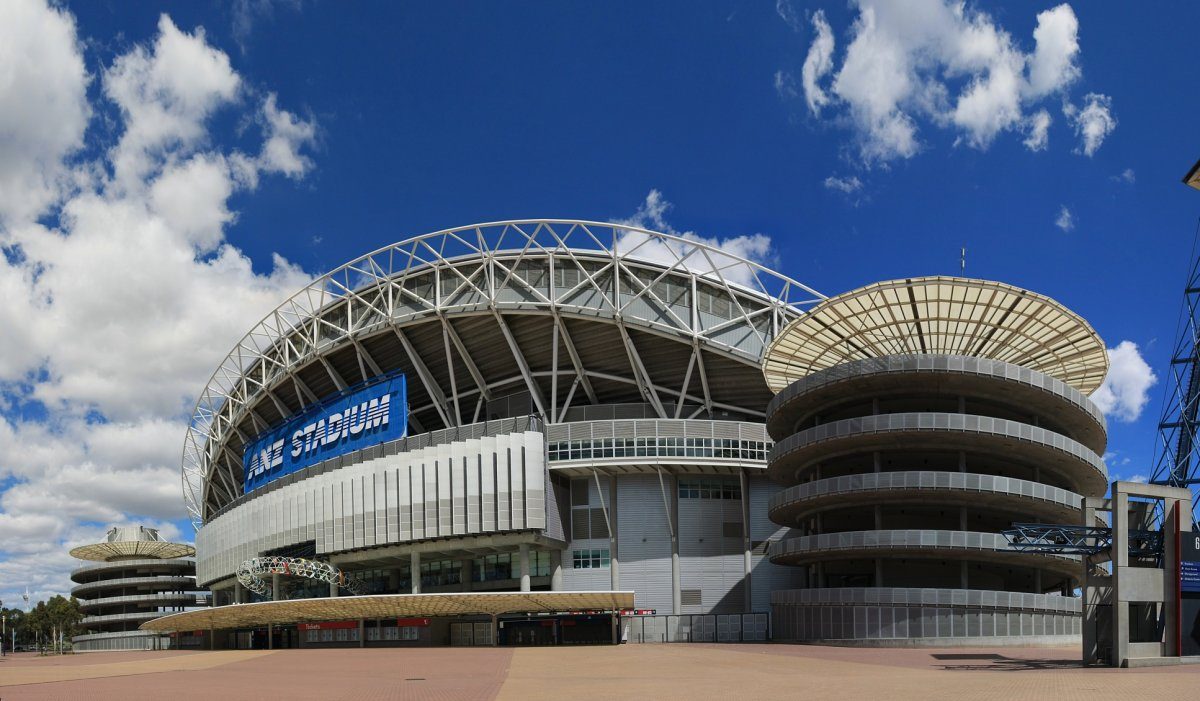 9. Stay, or Just Frolic, at the Ettamogah Hotel
This kid-oriented hotel is the perfect vacation headquarters. Home to a full restaurant, a bounce house, a complete arcade, and even a full-sized rock-climbing wall, Ettamogah Hotel is a kid's dream. Whether your children are a bundle of energy or they're a bit more of an indoor kid, there's something at Ettamogah Hotel to enthrall and amaze.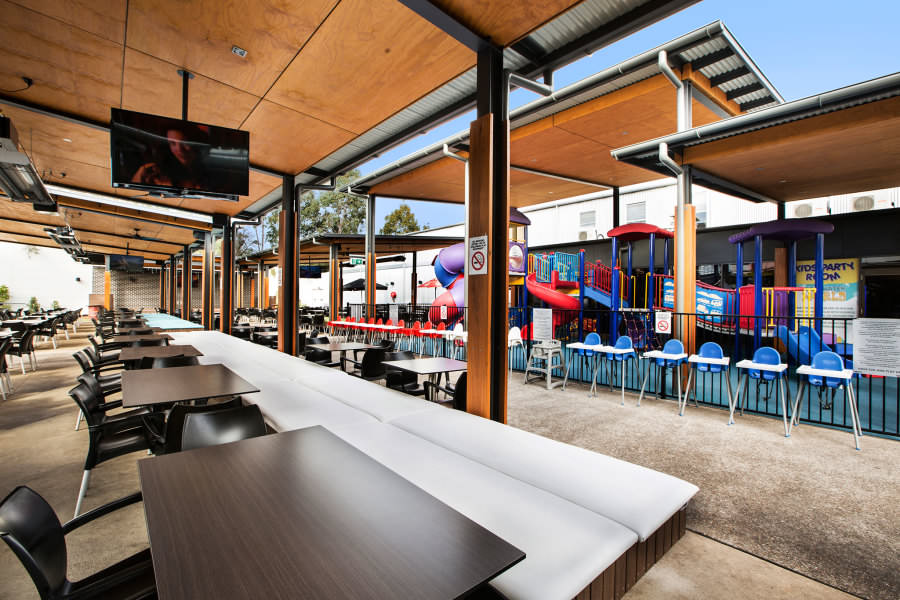 10. The Australian Museum
Australia's first public museum, the aptly named Australian Museum is the place to experience Australia's natural history, including a handful of full-scale dinosaur-bone replicas. There's a whole lot more to entertain the kids, as well, including kid-friendly tours.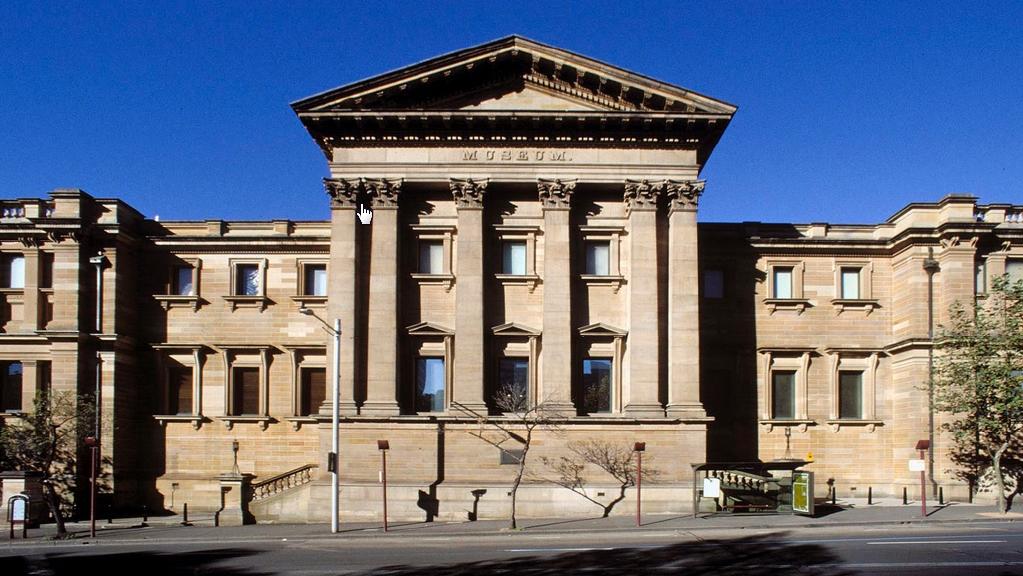 11. Museum of Contemporary Art
Good art is good art, no matter what age you are. For art lovers both experienced and beginning, Sydney's Museum of Contemporary Art is the perfect experience. If you've got a little one, there are even kid-friendly tours on offer just for them.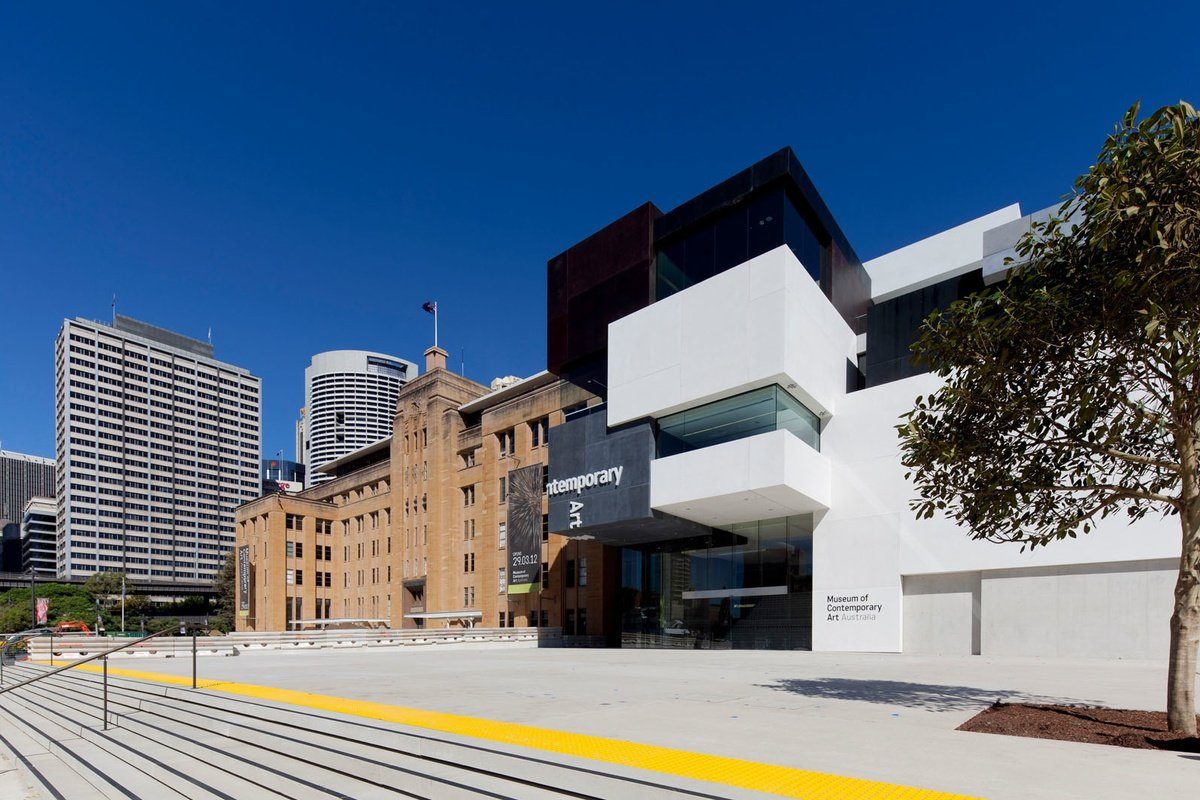 12. Darling Quarter Kids Playground
Sure, you're thinking why travel all the way to Sydney just to hit a playground? Well, what about a playground on steroids? Parents can relax for a few minutes while their children expend some of that excess energy on the Darling Quarter Kids Playground's innovative circular swing, balance rope forest, or the centerpiece climbing object, the Octanet.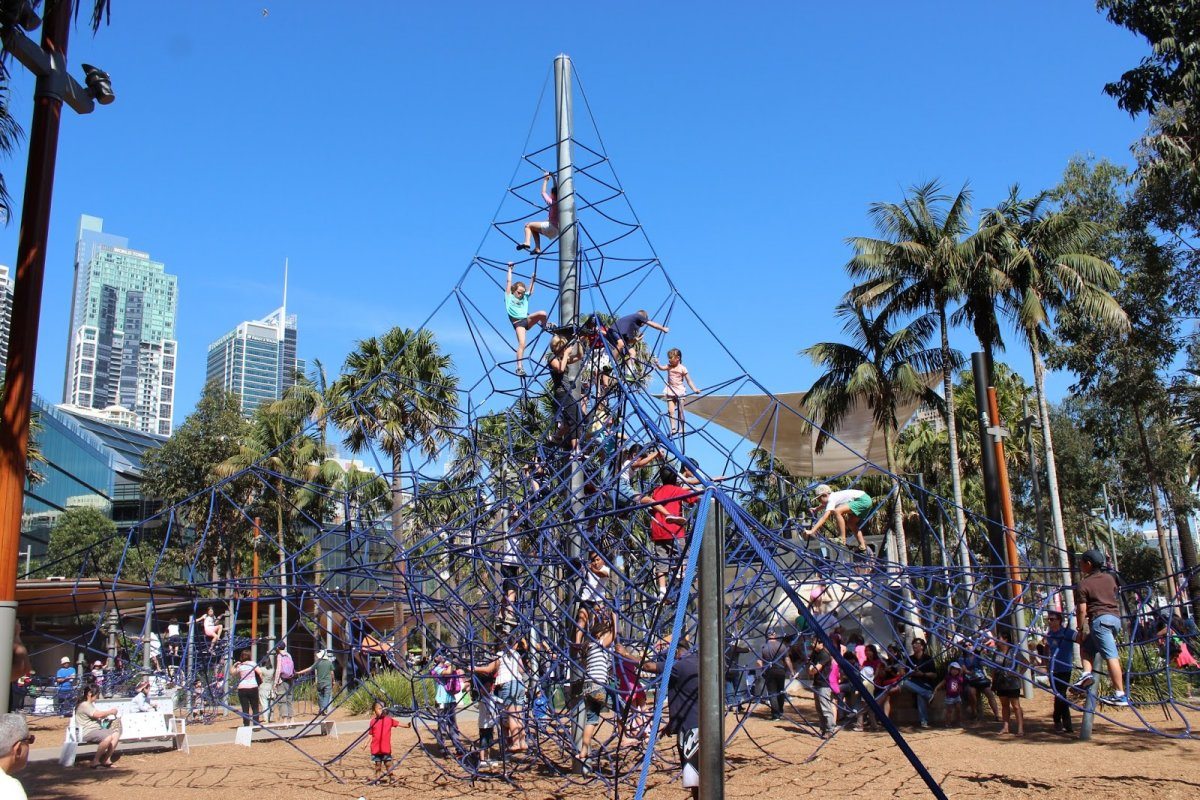 13. Taronga Zoo
One of the country's premier zoos — Taronga Zoo — is the perfect place to check out Australia's diverse species (plus a few non-native species, as well). This excellent zoo features several unique opportunities including the option to spend the night. For your kid's smartphone, there's even an interactive zoo tour app on offer.
14. Sydney Opera House
Just because it's an "opera" house doesn't mean that Sydney's most famous landmark is just for adults. The Sydney Opera House features a specific kid program called Kids at the House. There are also several occasions throughout the year where world-famous composers conduct kid-friendly shows in order to ignite a love of music in the nation's youths.