For going on ten years, chef Guy Fieri has wandered across the United States in search of the country's best greasy spoon. In Diners, Drive-Ins, and Dives, the chef explores blue collar cuisine with the care and attention usually afforded only high end meals. And, honestly, it's about time. Just because a meal is made on a flat iron grill doesn't mean it can't achieve the same lofty heights as a four-star meal. So, here, for your consideration, are some of the highlights from Guy Fieri's decade on the trail of the best places to eat in America. One thing is for sure, sometimes the tastiest meals pop up in places you would never expect.
1. Psycho Suzie's Motor Lounge
Located in Northeast Minneapolis, Psycho Suzie's Motor Lounge takes, "lovingly-remembered tiki bar history, a healthy helping of tattoo culture, several measures of kitsch, a dash of voodoo and a passion for good times, [sticks] them all in a blender and [hits] Liquify." This cynically nostalgic tiki bar may look like a tourist trap sprung to life, but Psycho Suzie's food is something you simply won't believe until you taste it.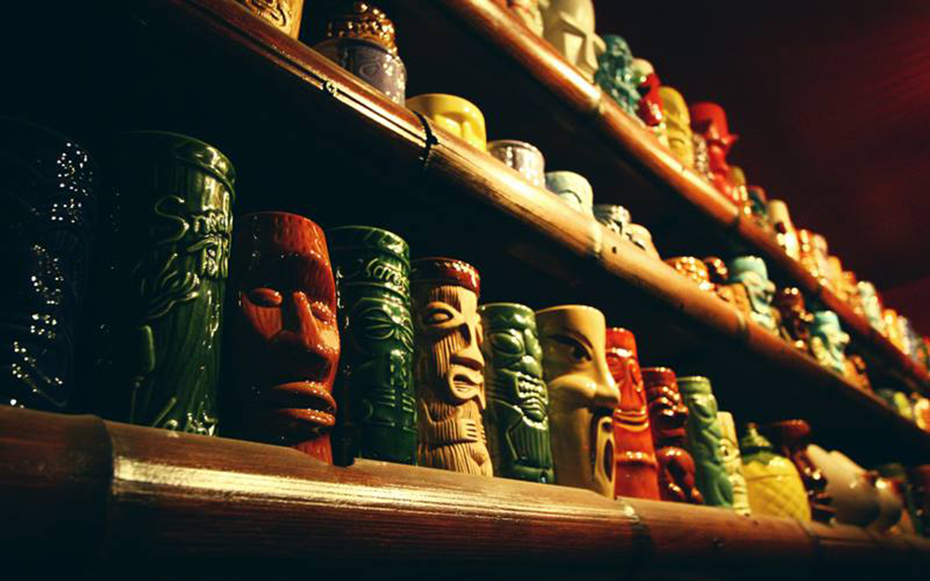 2. Benny's Seafood
It may say seafood in the title, but Benny's is home to some real culinary delights. It specializes in Puerto Rican cuisine for the Miami area. The fact they're excelling in such a competitive marketplace should really tell you something about the quality of the menu. Benny's brings guests from miles around just to taste their Mofongos, a traditional Puerto Rican dish.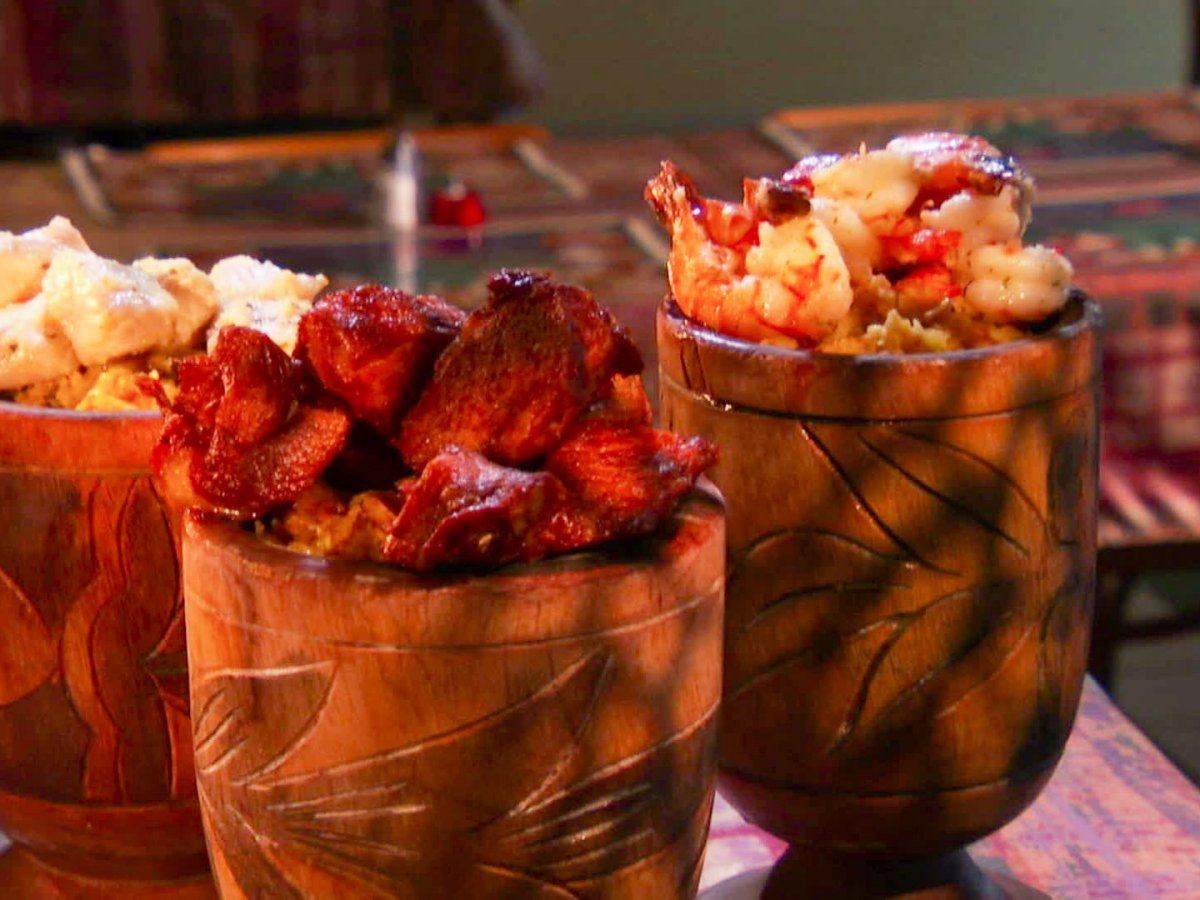 3. Bayway Diner
The Bayway Diner is home to some of the country's best diner food, hands down. Smack dab in the middle of Woodbridge, New Jersey, the Bayway Diner is perhaps best known for pulling off a pretty significant magic trick: they deliver all of the charm and scrumptious morsels of a greasy spoon, only without all the grease (some of the grease, just not all of it). Best of all, the diner is open 24 hours a day, seven days a week.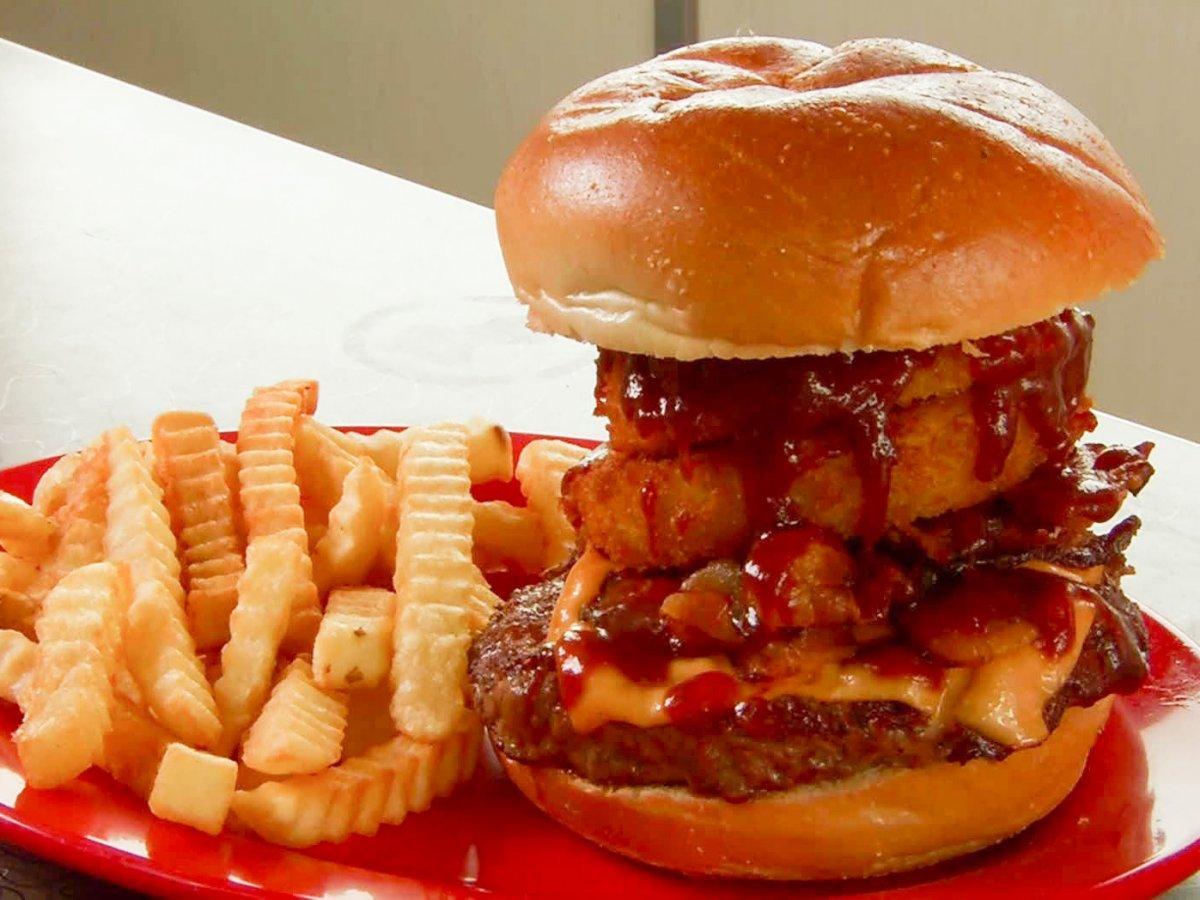 4. The Ace
While not technically in the United States of America, The Ace in Toronto, Ontario serves one of the best burgers ever featured on Fieri's Food Network show. Housed in a restored diner, this Canadian eatery serves comfort food classics and tasty bar snack treats, along with a fabulous weekend brunch. As Guy said about The Ace's head chef Peter McKnight's cooking, "This is the kind of food I want to find in funky little joints." Definitely worth driving north of the border for.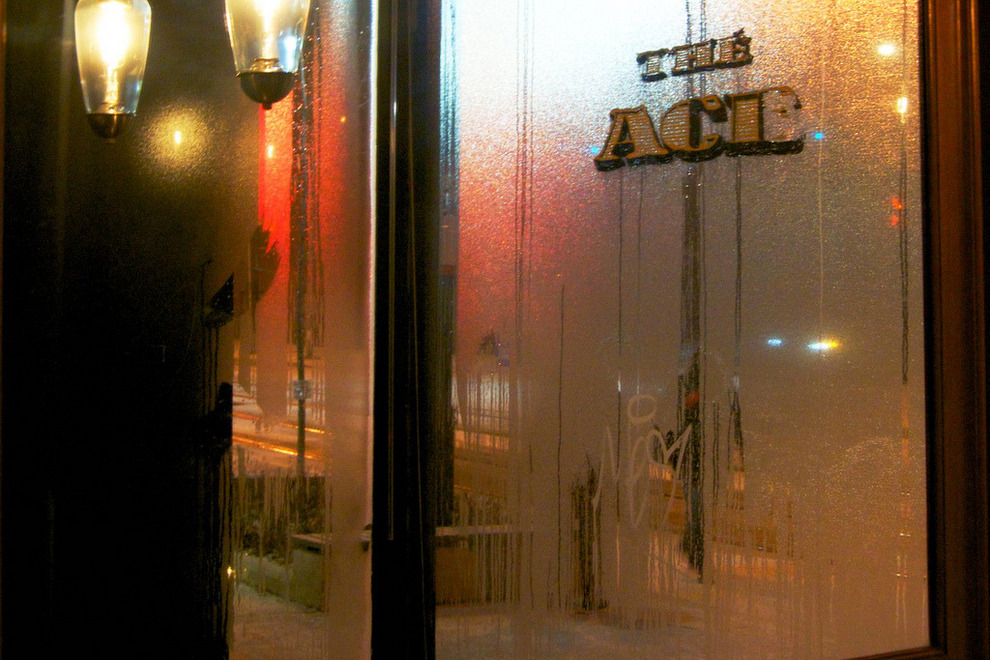 5. Boston Burger Company
With locations in Boston, Cambridge, and Somerville Massachusetts, the Boston Burger Company is known for it's mac and cheese hamburger. This full-service, casual American eatery serves up mouth-watering burgers, gourmet fries, and a wide selection of craft beers. Everything they serve at the Boston Burger Company is made from scratch. With all of the extra burger toppings, handmade sauces, delicious appetizers, and french fry varieties, you're going to need to ask for extra napkins when placing your order.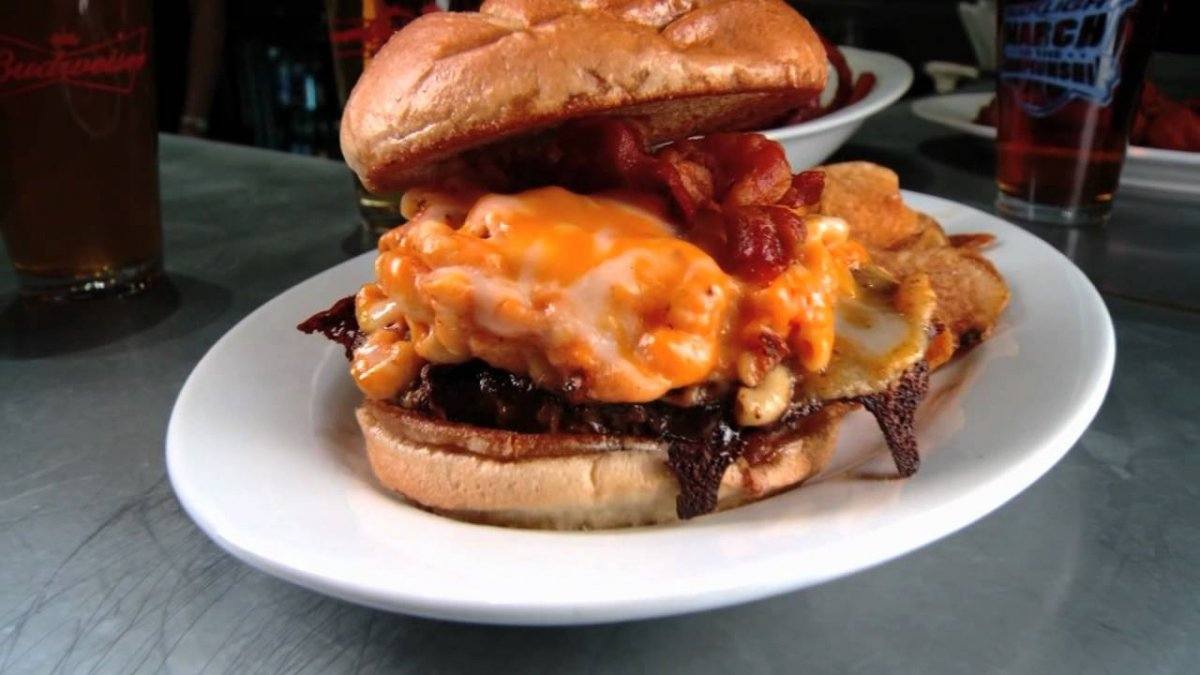 6. Duarte's Tavern
Found in the coastal farming community of Pescadaro, California, Duarte's Tavern won the James Beard Award for American Classic Restaurant in 2003. Using produce found in the tavern's very own garden, fish from local sources, wine from the nearby Santa Cruz mountains, Duarte's menu consists of American classics with a Portuguese twist. Frank Duarte opened his tavern in 1894, and over the years, the space grew into a cherished community restaurant serving high quality comfort food.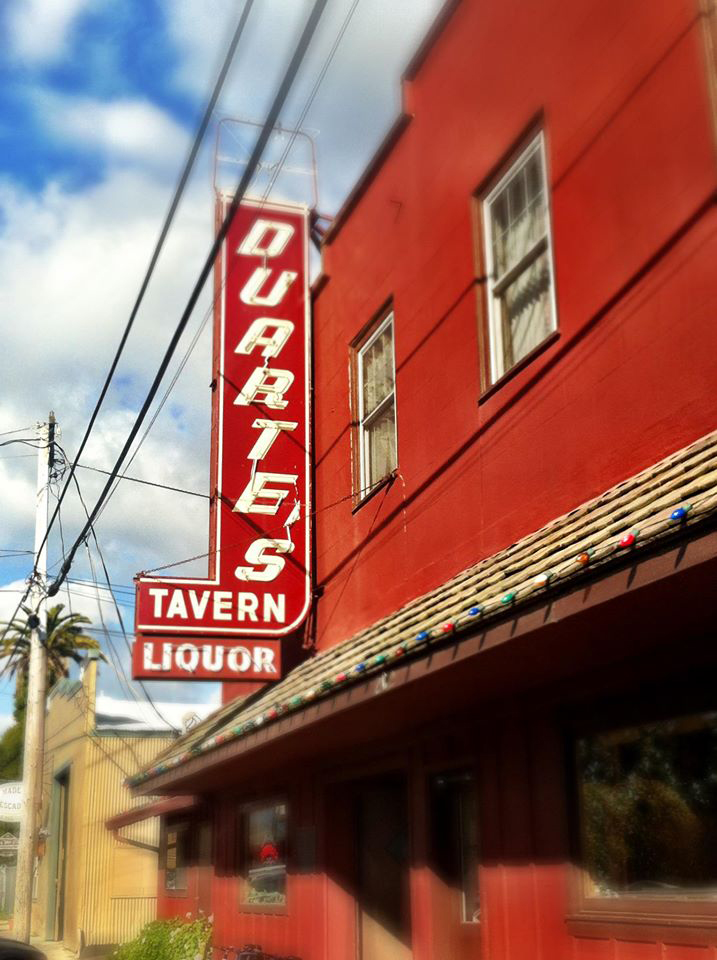 Burger Me
Burger Me, with locations in Truckee and Reno, Nevada along with its own roving burger truck, doesn't make your run-of-the-mill burger. A burger connoisseur can sample patties made from beef, bison, chicken, turkey, lamb, ahi tuna, cod, or vegetables at any of the establishment's three locations. Made with locally grown ingredients, Burger Me boasts all natural eats that are gluten, hormone, and antibiotic free. You would be horribly remiss if you didn't also try Burger Me's malts, shakes, onion rings, sweet potato fries, and garlic fries. Hungry yet?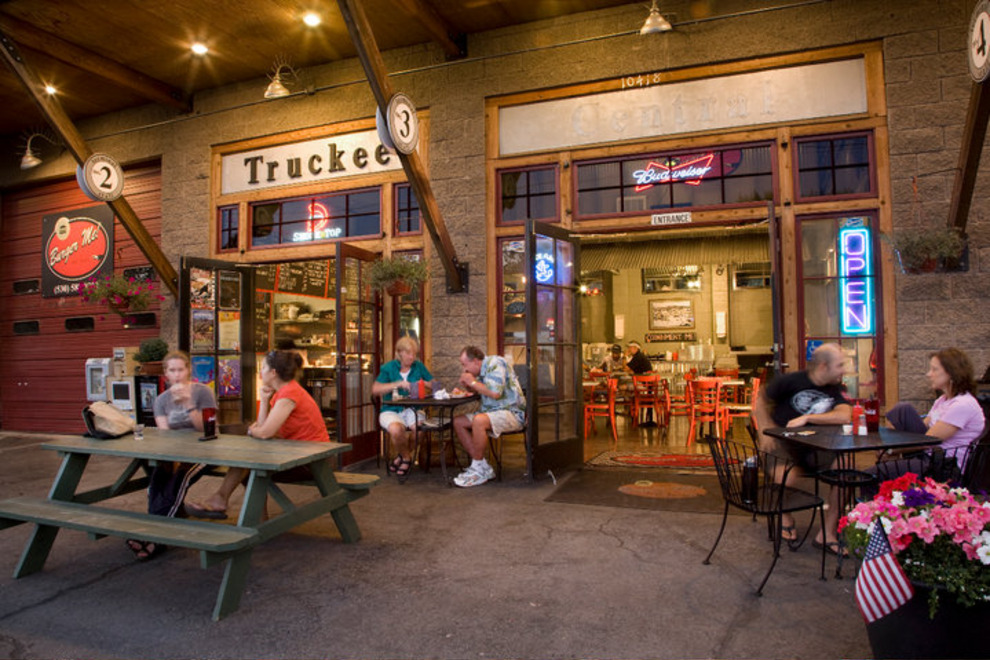 7. Mike's Chili Parlor
Since 1922, Mike's Chili Parlor has served it's signature chili to grateful Seattleites. A family establishment, Mike's secret chili recipe has been passed down through the generations to preserve its sacredness. One of the country's finest dive bars, customers can enjoy a bowl of chili, a chili burger, or a chili dog, along with a cold beer, of course. Unfortunately, you'll have to leave the little ones at home as Mike's Chili Parlor only allows patrons 21+ years old to enter.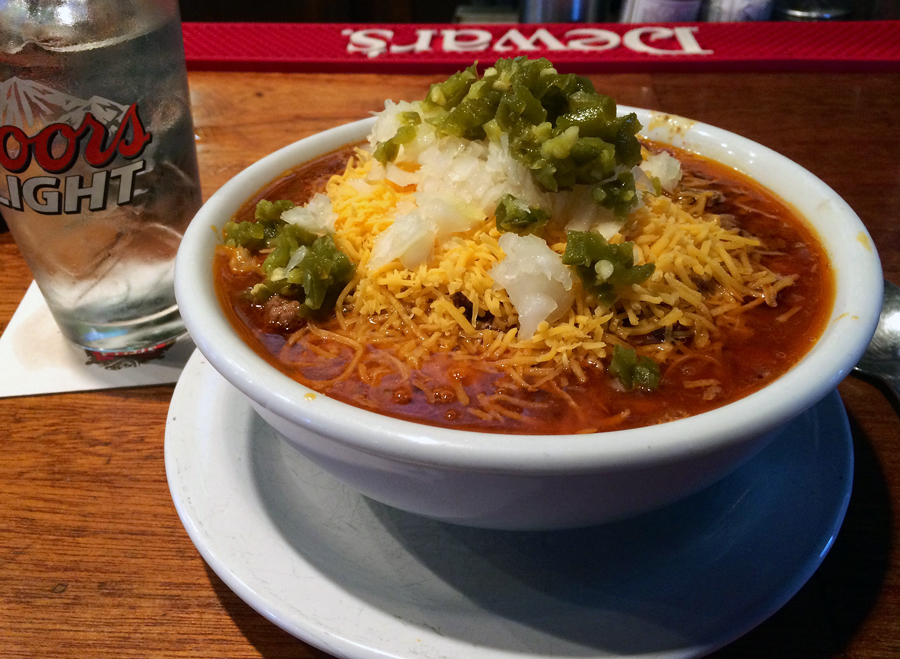 8. Beacon Drive-In
A Southern landmark for seven decades, Beacon Drive-In is known for its Chili-Cheese A-Plenty, a chili-cheeseburger buried underneath piles of sweet onion rings and french-fried potatoes. Found in Spartanburg, South Carolina, the Beacon is the second-largest drive-in restaurant in United States. People drive for miles to try their famous iced tea, banana splits, Sliced Pork-A-Plenty, and BBQ Hash. Stop by the Beacon Drive-In for lip smacking Southern cuisine and charm by the bucketful.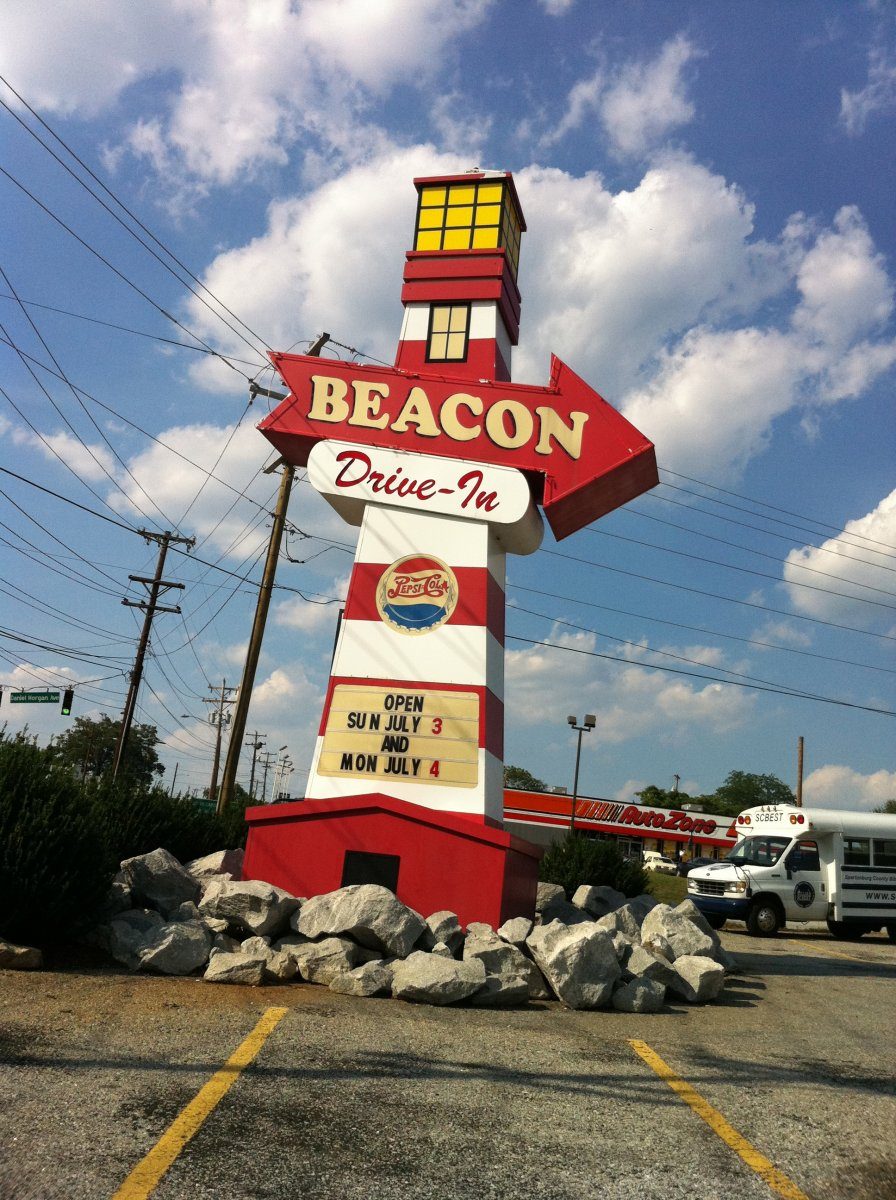 9. Pizza Palace
The homemade meat sauce served at the Pizza Palace in Knoxville, Tennessee left Guy Fieri speechless (quite the feat). Most drive-ins don't serve pizza and spaghetti, but Pizza Palace has been bucking the stereotypes since 1961. Their hand breaded onion rings and famous Greek salad should not be missed. Pizza Palace has been a family-owned restaurant since it opened its doors over 50 years ago.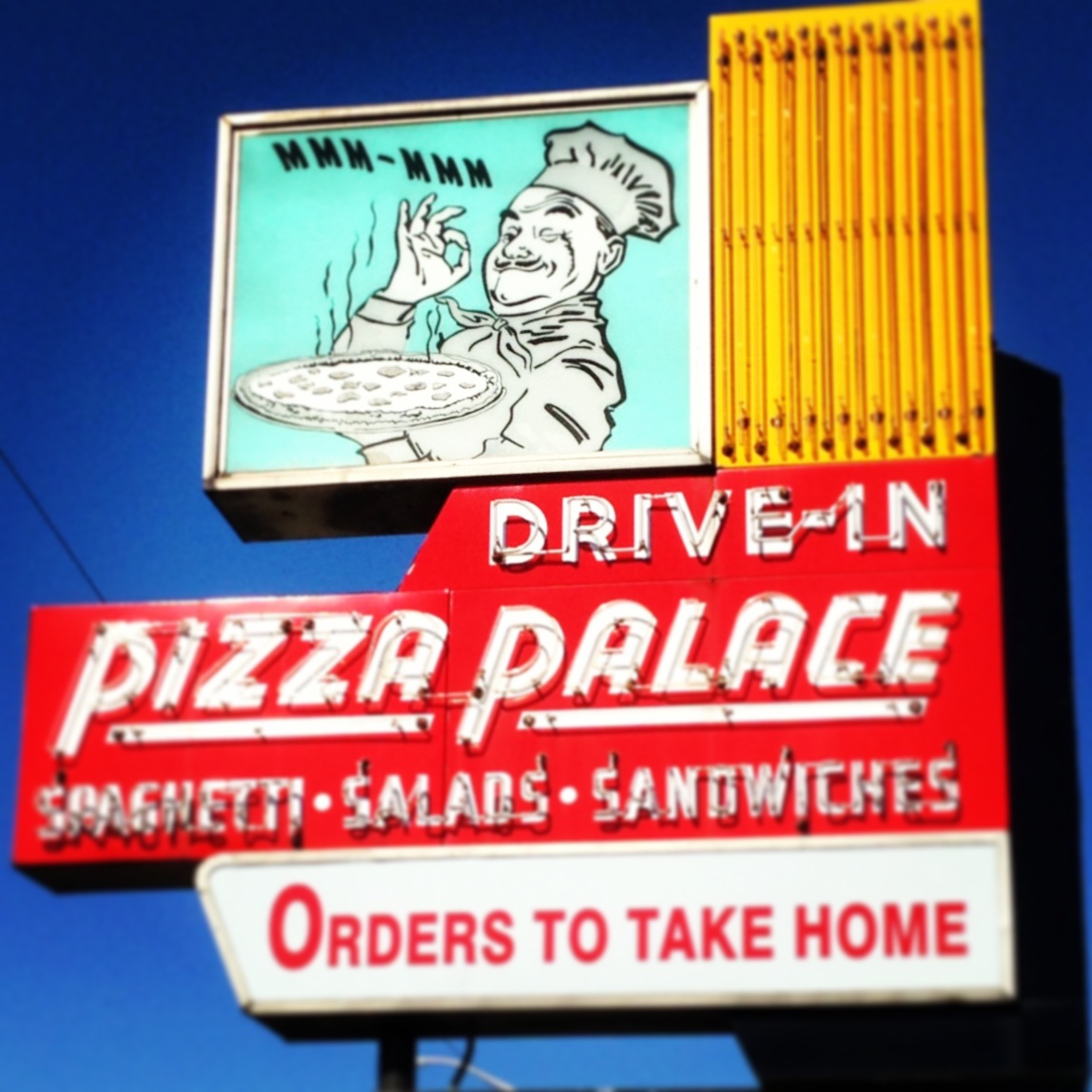 10. Sonny's Famous Steak Hogies
Sonny's Famous Steak Hogies was founded in 1958 when Philadelphia baker Sam "Sonny" Nigro relocated to Hollywood, Florida, and to this day, the restaurant still serves its Philly cheese steaks on fresh baked hogie rolls. This cash-only establishment normally has a line out the door, and for good reason. Sonny's serves up some of the best Philly cheese steaks you'll find anywhere in the country, including in the City of Brotherly Love.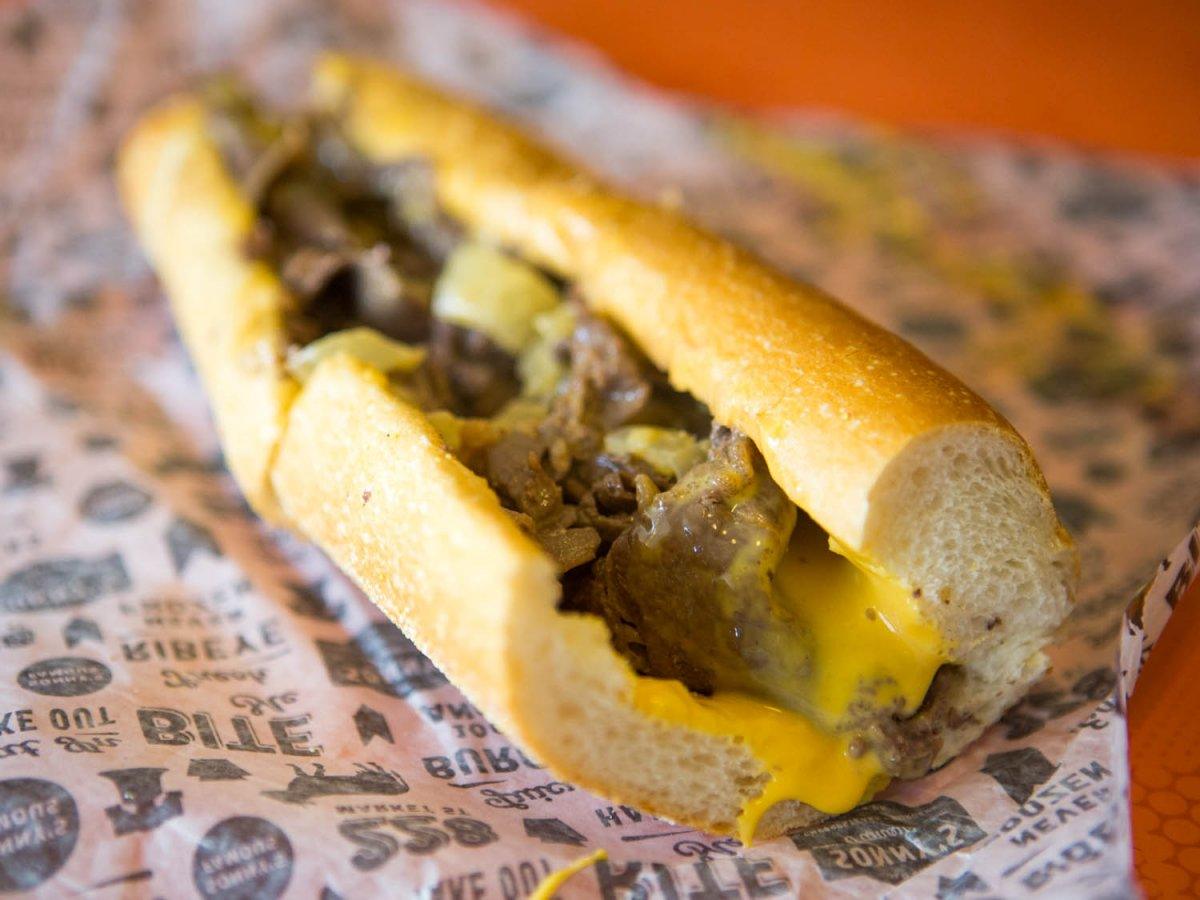 11. Hodad's
Okay, honestly, it's kind of hard to talk about Hodad's without cursing. The burgers at the grungy seaside joint in San Diego's Ocean Beach neighborhood are so delicious, you might find yourself cussing in surprise. Seriously, the burgers on the menu might read as normal concoctions, but one simple taste is all that's required to appreciate the simple, revelatory beauty of a Hodad's burger.