The 2016 Rio Olympics in Brazil has already sent thousands flocking to the South American country. This is a great opportunity for travelers to try the wide range of local dishes that are synonymous with culinary excellence, made by natives who have lived and breathed them since birth. Each region has their preferences, cooking style, and local ingredients, making Brazil's food options vast. With so many to choose from, here are a few delicious options to try.
1. Pork Galore With Feijoda
How does a hearty stew full of pork, sausages, and black beans sound? While traditional feijoda can take up to twenty-four hours to make, Brazilians across the country can't get enough of their national dish. Citizens satisfy their feijoda cravings on Wednesdays and Saturdays, and many prefer to get it when they eat out, because of the long of prep time. Cachaça is served with the feijoda to curb indigestion, and side dishes include orange slices, farofa—toasted manioc flour, rice, pork scratchings, and kale. One more thing, expect to find ears and trotters swimming in this stew, as lesser cuts of meat are the norm.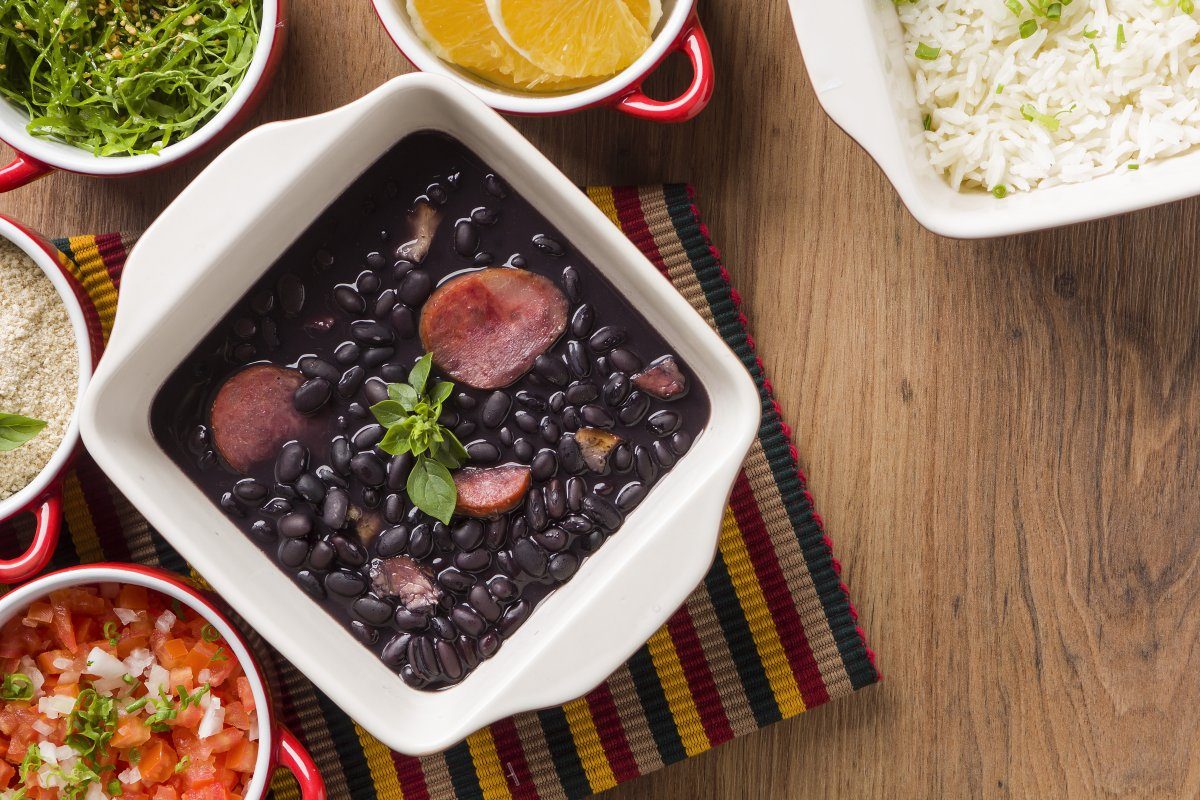 2. Fishing For Moqueca
For the fish lovers out there, a stew you'll want to get your hands on is moqueca. Diced tomatoes, onions, palm oil, coriander, and coconut milk, combined with fish and/or seafood, are cooked to perfection and served in a clay pot. Pirão—spicy manioc flour fish porridge, rice, and farofa are served as sides, adding to the already delectable experience. Ready to order? Make sure you say it right—moo-kek-a.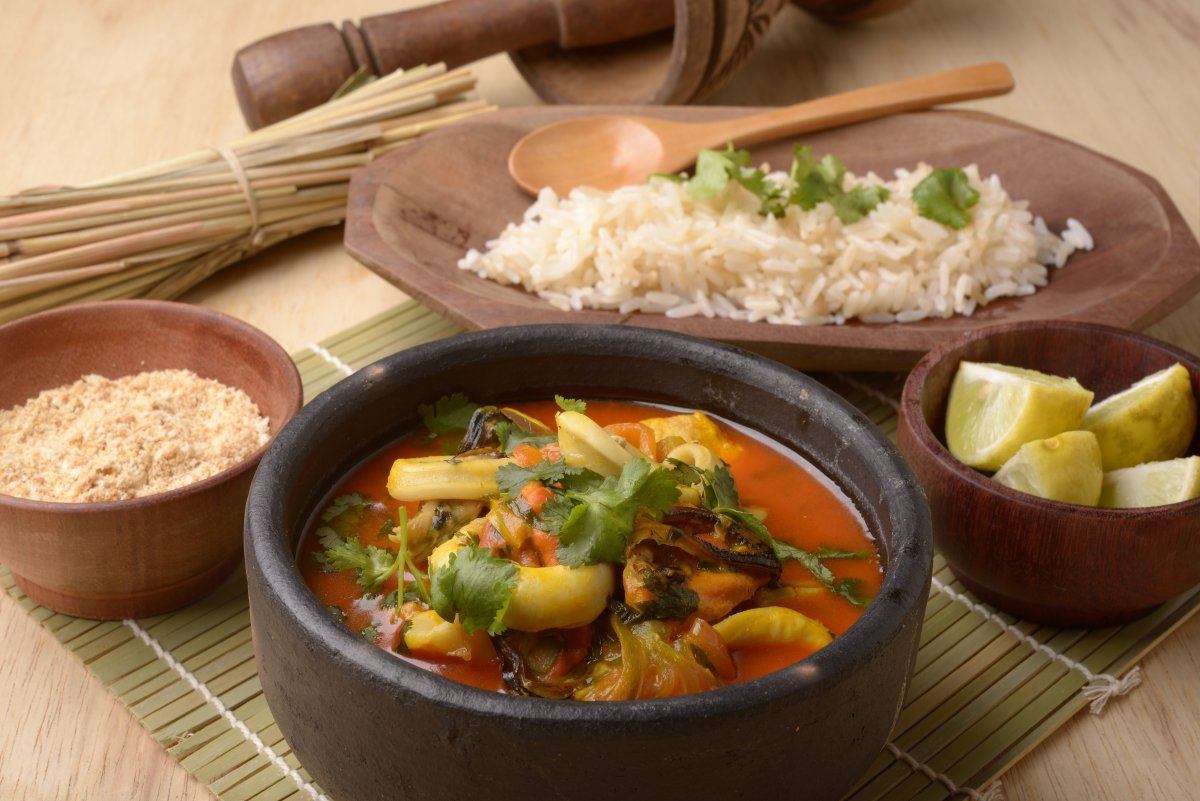 3. A Little Bloody Cabidela
Cabidela. When said in a faux Brazilian accent it sounds kind of imposing, and the method of preparation might make it a pass for some. Rabbit or poultry is killed and hung upside down so the blood is collected. Into a pot goes the chosen meat, the animal's blood, and rice. As such, cabidela isn't really for those who can't take their food a little bloody. Okay, okay, don't get nervous, you won't see the blood, as by the time it's finished, the dish becomes greyish-brown. Don't knock it until you try it.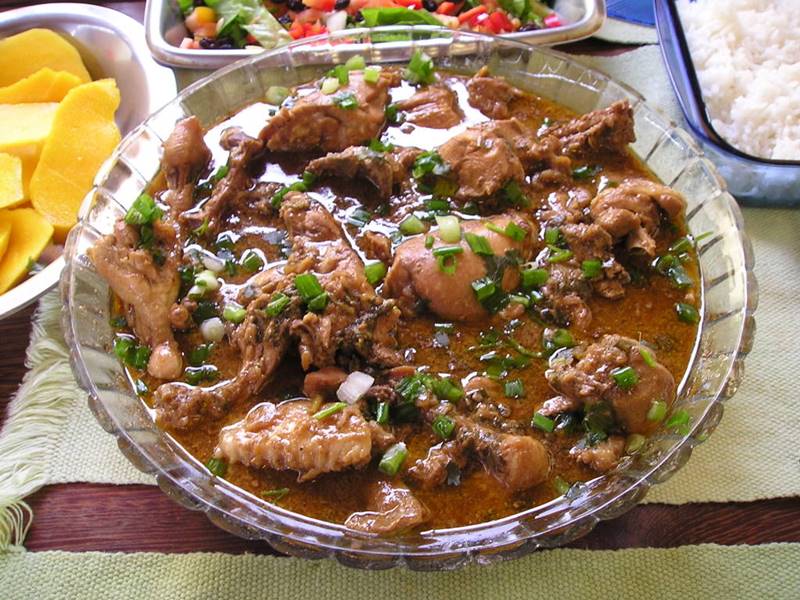 4. The Fried Delight That's Acarajé
Calorie-counters, hit pause for this next dish which originates in Bahia, north-east Brazil. Acarajé is rooted in African cooking, and is a delicious deep-fried patty made with mashed black-eyed peas, pureed onions, and palm oil. When the patty's done frying, it's sliced open and filled with a delicious culinary combo that includes cashew nuts, a spicy prawn puree known as vatapá, and bread, and the dish is then served with chili sauce.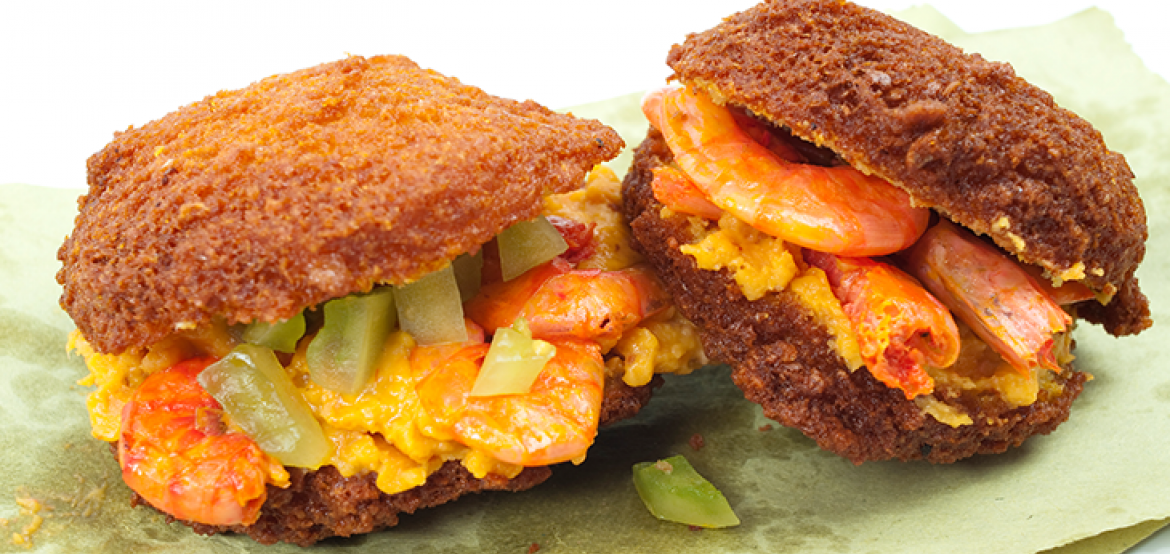 5. Getting Cheesed On With Pão De Queijo
Cheese bread, commonly known as pão de queijo in Brazil, is one of those things that's sure to make your mouth water. Grated queijo Minas—cow's milk cheese from the state of Minas Gerais, eggs, and tapioca flour, are combined to create these gluten-free bread rolls which are chewy and soft inside, and nice and crispy on the outside. If you want to take your taste-sensation up a few notches, try pão de queijo stuffed with meat, cream cheese, or just plain cheese, and have as a snack or for breakfast.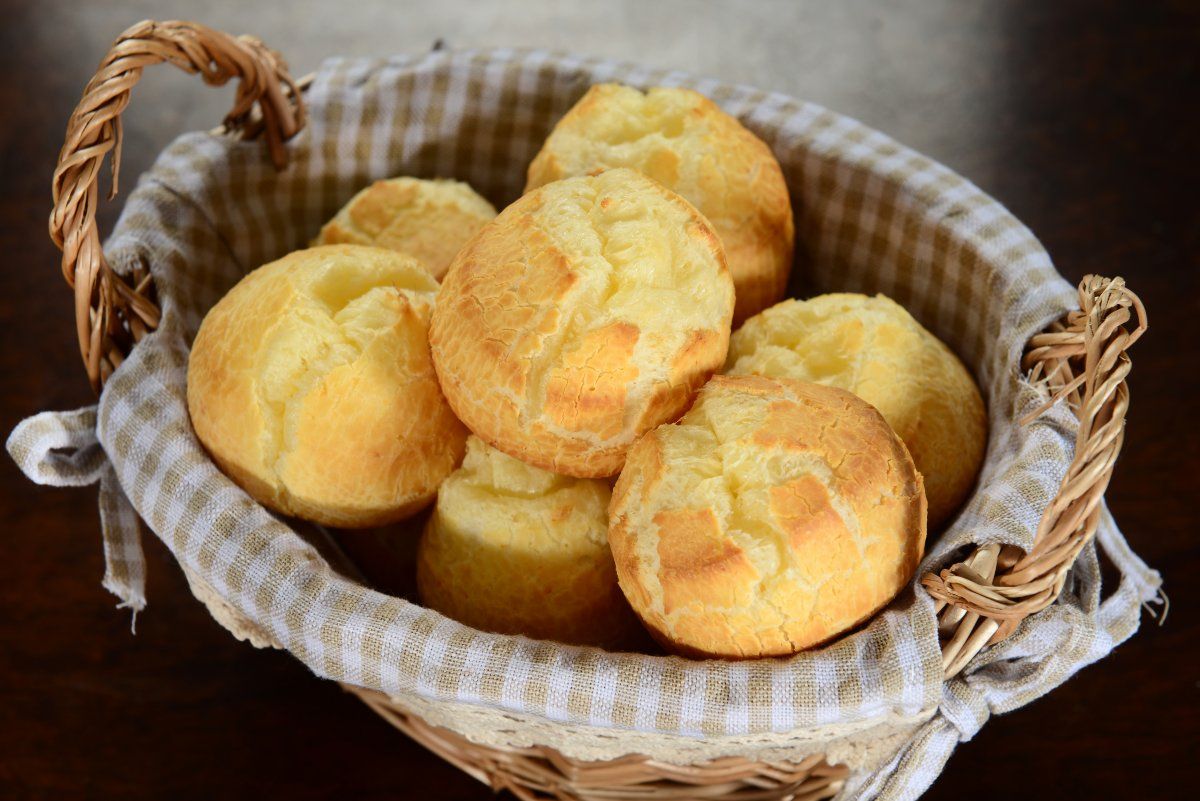 6. Remember The Shrimpy Goodness Of Vatapá
Though vatapá is often eaten with acarajé, it doesn't need help to stand out. With white rice as its accompaniment, vatapá is usually made with shrimp, but the shellfish can be swapped with cod, ground tuna, or chicken. The mash of finely-ground peanuts, palm oil, shrimp (or other option), and coconut milk, is popular in the north and northeast of Brazil.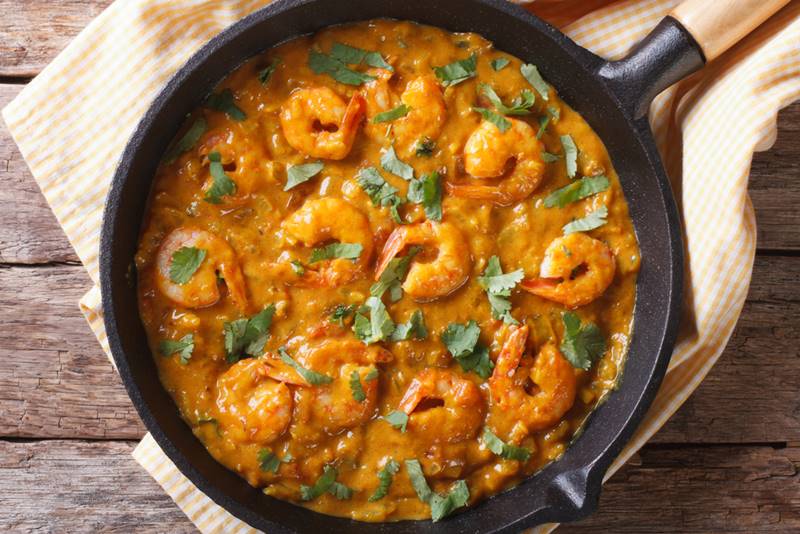 7. The Ease Of Canjica
Here's a dish that's so easy to make you'll want to have it all the time. Degermed whole maize kernels—canjica, are boiled with milk, cinnamon, and sugar until soft, then coconut milk, cloves, and coconut are added. For more flair, try canjica with peanuts, or condensed milk added to the mix. The result is a sweet dish that Brazilians associate with winter festivals, but really, it seems like an awesome all-year-round treat.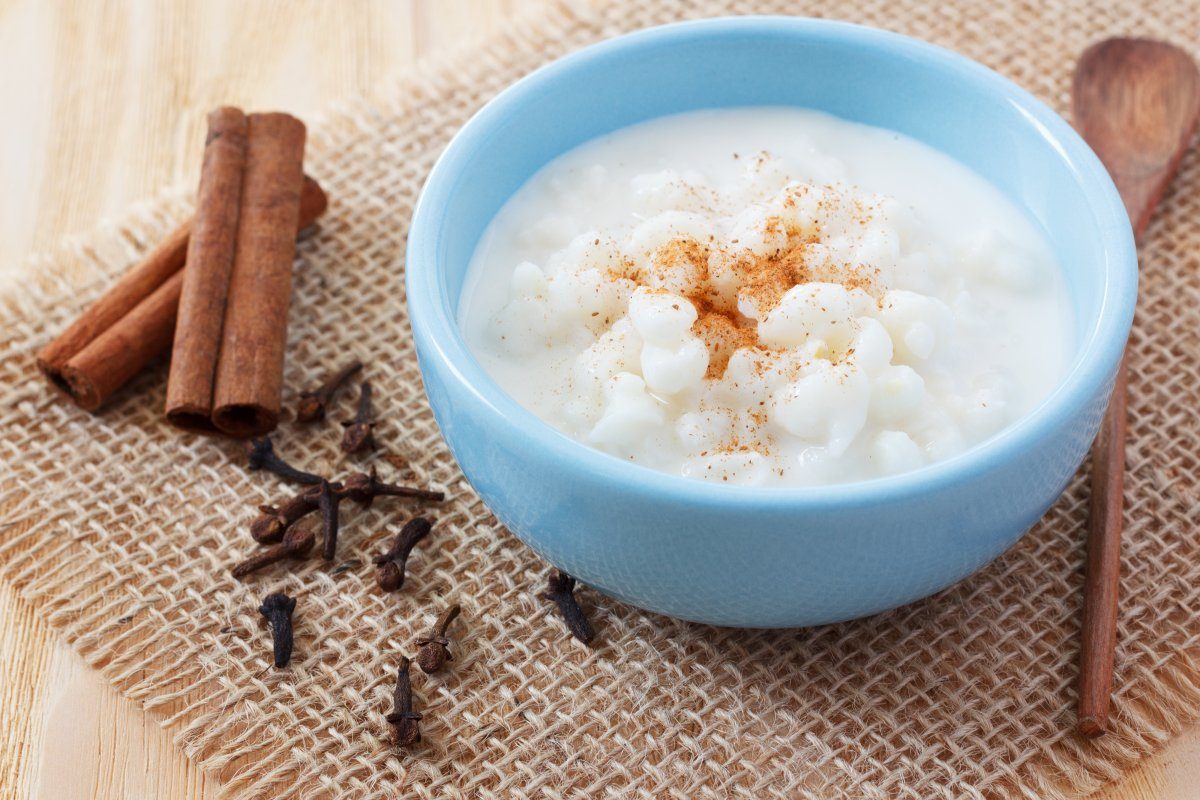 8. Get a Burst Of Energy With Açaí
When açaí first came on the super-food market, health conscious individuals worldwide were falling over themselves to get their hands on the delicious purple berries. In Brazil, you can find it almost everywhere as cafes, supermarkets, juice bars, and more ride its popularity wave. Pronouned a-sa-ee, the fruit was not only used by indigenous tribes for energy, but as a sauce to be served with fish. Nowadays you can get everything from açaí beer and vodka, to pastries and frozen sorbet.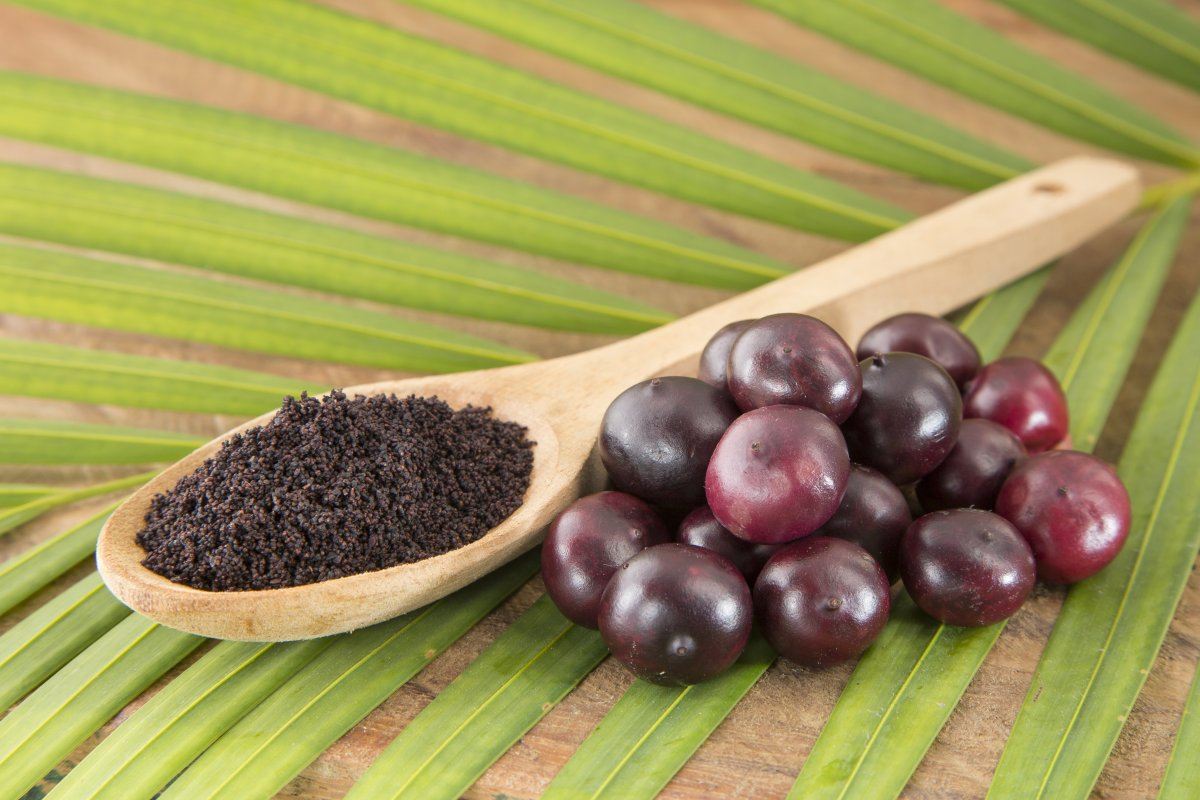 9. Drink Up the Cachaça
While in Brazil, be sure to try their national cocktail, caipirinha. Within the drink is sugar, lime, and unaged, uncolored, cachaça—fermented cane juice, which gives the caipirinha a real kick. Cachaça has been making drinkers rethink their life decisions since the 1500s, and is a popular spirit in Brazil. Those that wouldn't dare dream of "tainting" the cachaça, choose from thousands of other high-quality golden varieties, which are aged in wooden barrels.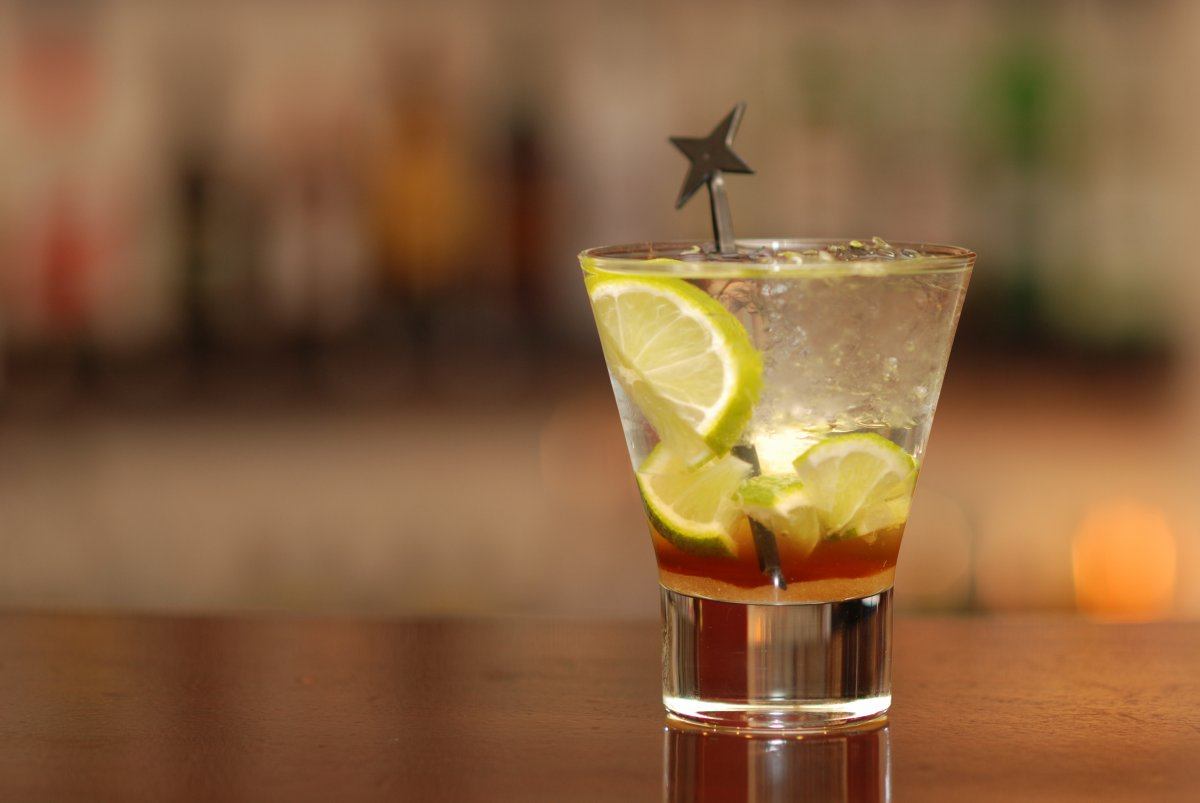 10. Go Street With Mandioca Frita, Coxinha, and Pastéis
There's lots of street food to enjoy while in Brazil and mandioca frita is one of them. Forget about French fries for a bit and enjoy the great taste of these fried cassava (yucca) sticks. Coxinha is another you should pick up, as chicken salad filling and catupiry—a creamy cheese, is placed in drumstick-shaped savory dough. The dough is then deep fried for a "fried chicken" experience you won't soon forget. Last but far from least are pastéis, which are fried rectangular or half-circle-shaped thin-crust pies, that contain a range of fillings including catupiry, ground meat, small shrimp, heart of palm, and chicken.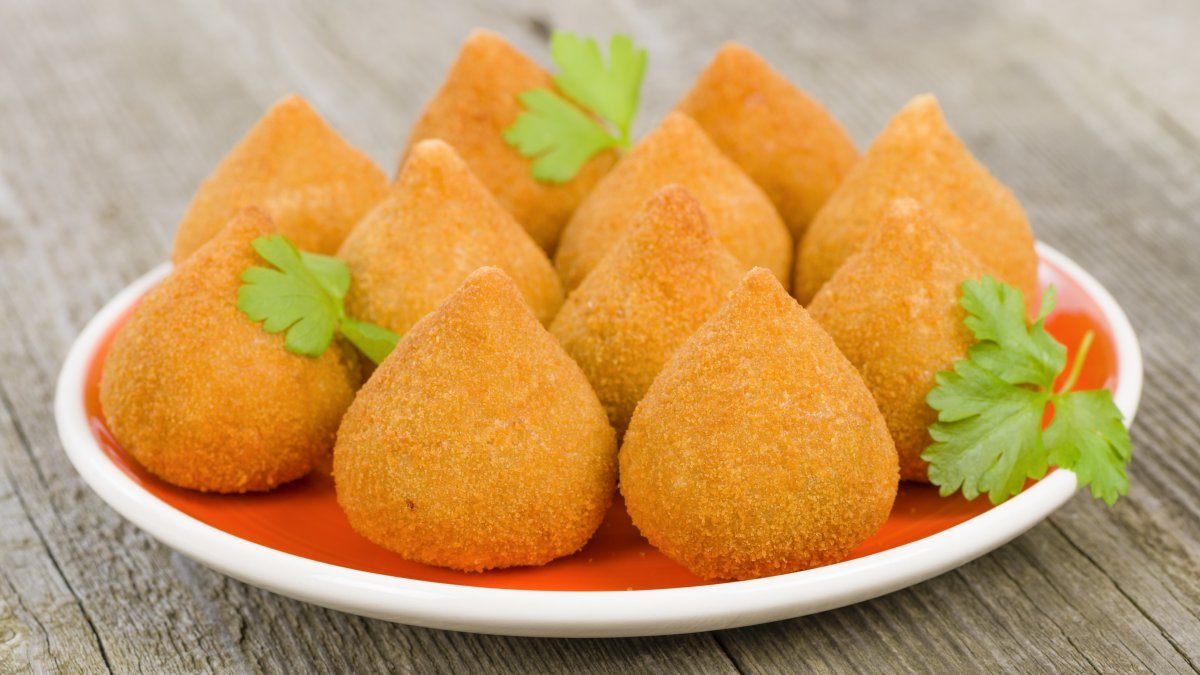 11. Enjoy A Hearty Serving Of Empadão
Missing foods that remind you of home? Then empadão could be for you. While the taste will be different to what you might be accustomed to, this dish is a baked casserole that is hearty and filling. Chicken, shrimp, beef, or any other meat or fish of your choice are added to a mixed-bag of corn, heart of palm, olives, and more, to create a savory taste experience that will make it hard to save some for later.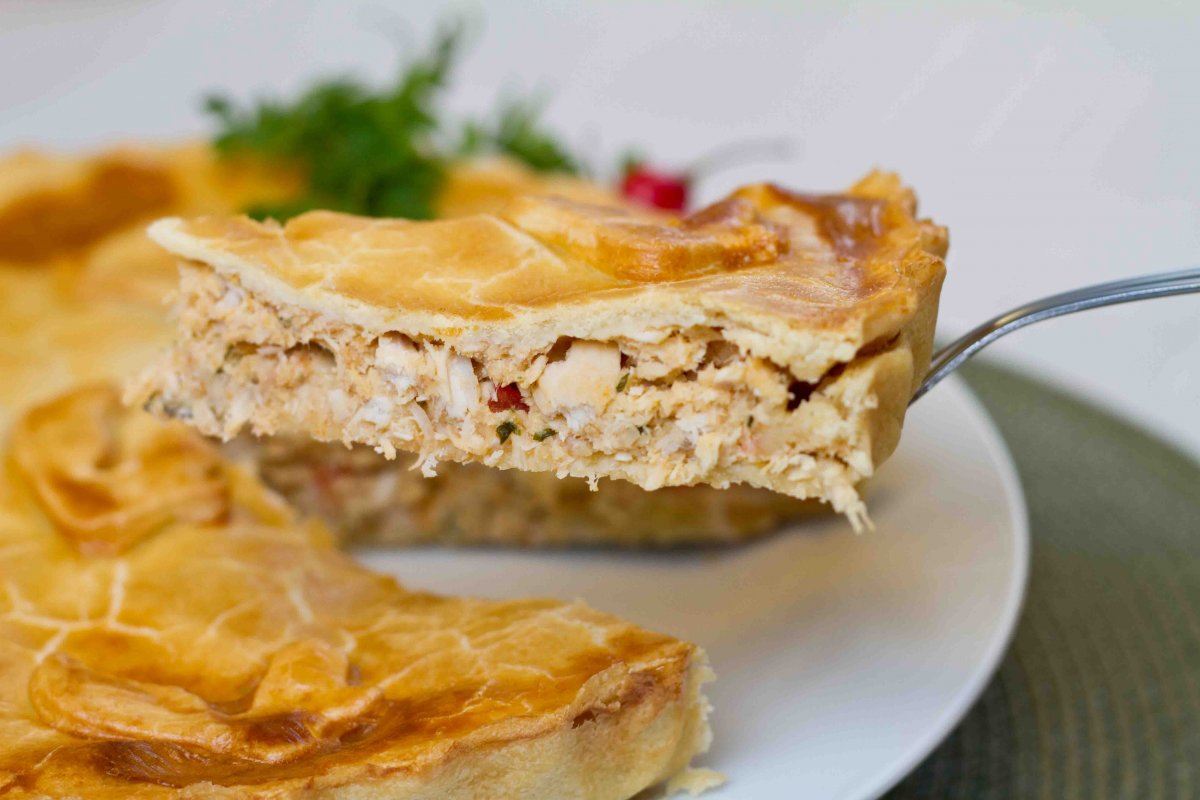 12. Get Your Sweet On With Quindim
While the name sounds like something from a "Harry Potter" book, quindim's magic is more about what it does to your taste buds. Made with coconut, sugar, eggs, and butter, then baked in cupcake-sized molds, this Brazilian sweet delivers with regard to taste. While baking the coconut sinks to the bottom, leaving firm yellow custard at the top, and toasted, golden goodness at the bottom.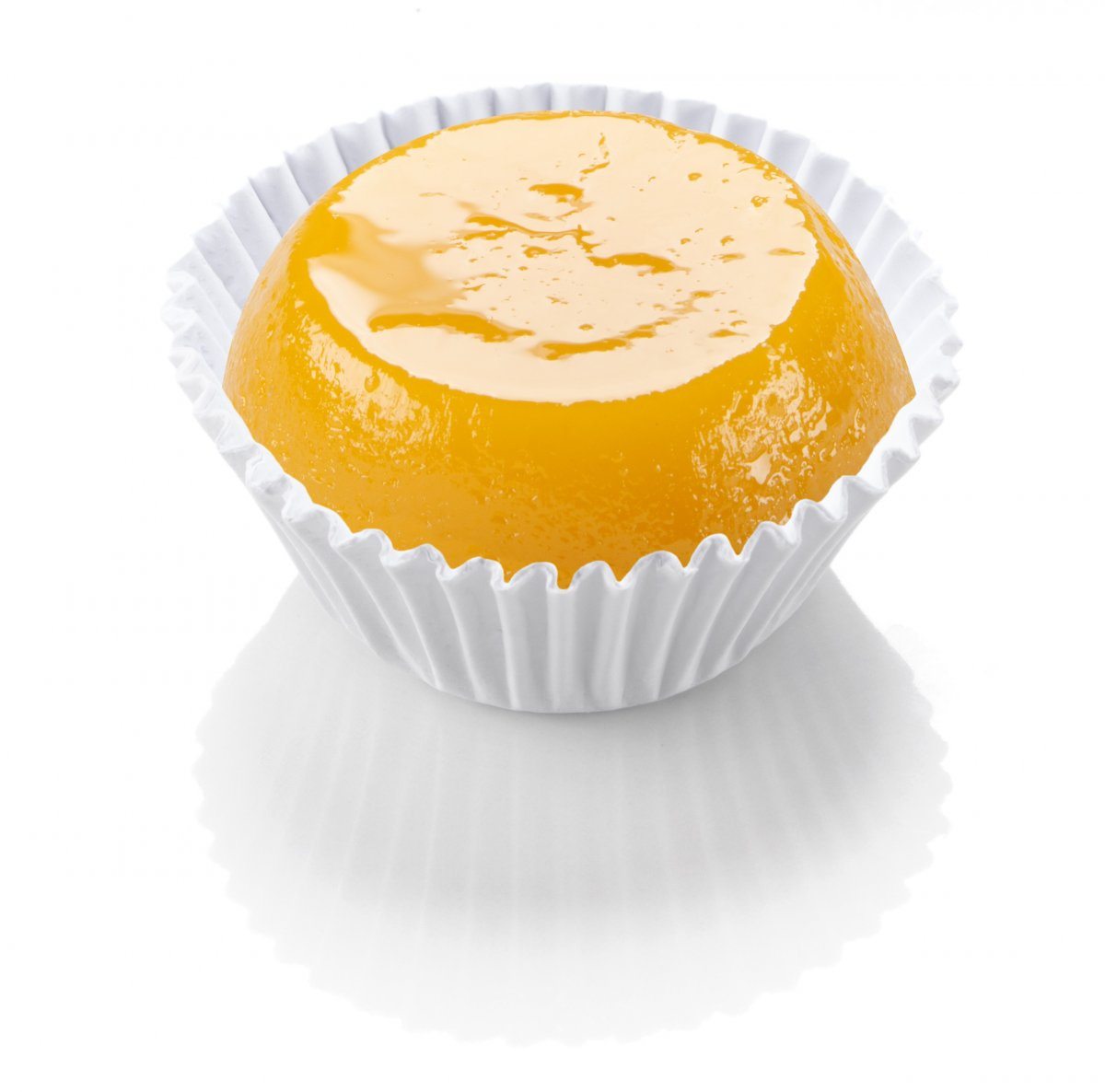 13. Treat Yourself With Brigadeiro
Who doesn't love a dessert that's easy and quick to make? The great thing about brigadeiro is that you can take the recipe home from Brazil with you and make it in the microwave or oven. This chocolate truffle is made with butter, cocoa powder, and condensed milk, and can be served as individual balls when ready or, if you can't wait, spoon it straight from the pot. Want to get really naughty? Add chocolate sprinkles to the brigadeiro for a little something extra. Can one ever have too much chocolate?