The US State Department and other government equivalents regularly put out warnings on global hotspots they advise their citizens to steer clear of. Most of these are war torn areas or regions where consular support is non-existent. Largely this is sensible advice (for example, Iraq, Iran, Afghanistan, Kenya, Venezuela, Haiti, North Korea, Syria and the Sudan are not the wisest holiday bets at the moment). Then again, sometimes these travel alerts and warnings are a tad alarmist, geopolitically motivated or tarnish a whole country when only a small area is potentially risky. This list is a little different, where the threat to your well-being is due to factors like animals, altitude, disease or disaster. Here are 9 non-war-related danger zones around the world with particular hazards that should ward off even the most intrepid traveler.
1. Ilha de Queimada Grande, Brazil
Rio is getting a bad rap at the moment for its World Cup furor and uptick in crime. However, it's another area of Brazil that screams "keep out" as no amount of street smarts could prevent its deathly peril. Ilha de Queimada Grande is an island less than 100 miles off the coast from São Paulo that is frighteningly noteworthy because it is literally crawling with snakes (or should that be slithering?). Not just any snake, but the endangered, endemic and deadly golden lancehead pit viper. It grows to half a meter long and transmits a quick-acting venom that melts the flesh around the bite and leads to an almost certain death. Estimates say there is one to five snakes per square meter on this nightmarish island, so you're chances of encountering one while here are pretty much guaranteed. That's why the Brazilian Navy sensibly discourages curious tourists or wayward fishermen from visiting, and only brave herpetologists on a scientific mission are granted permits to explore "snake island."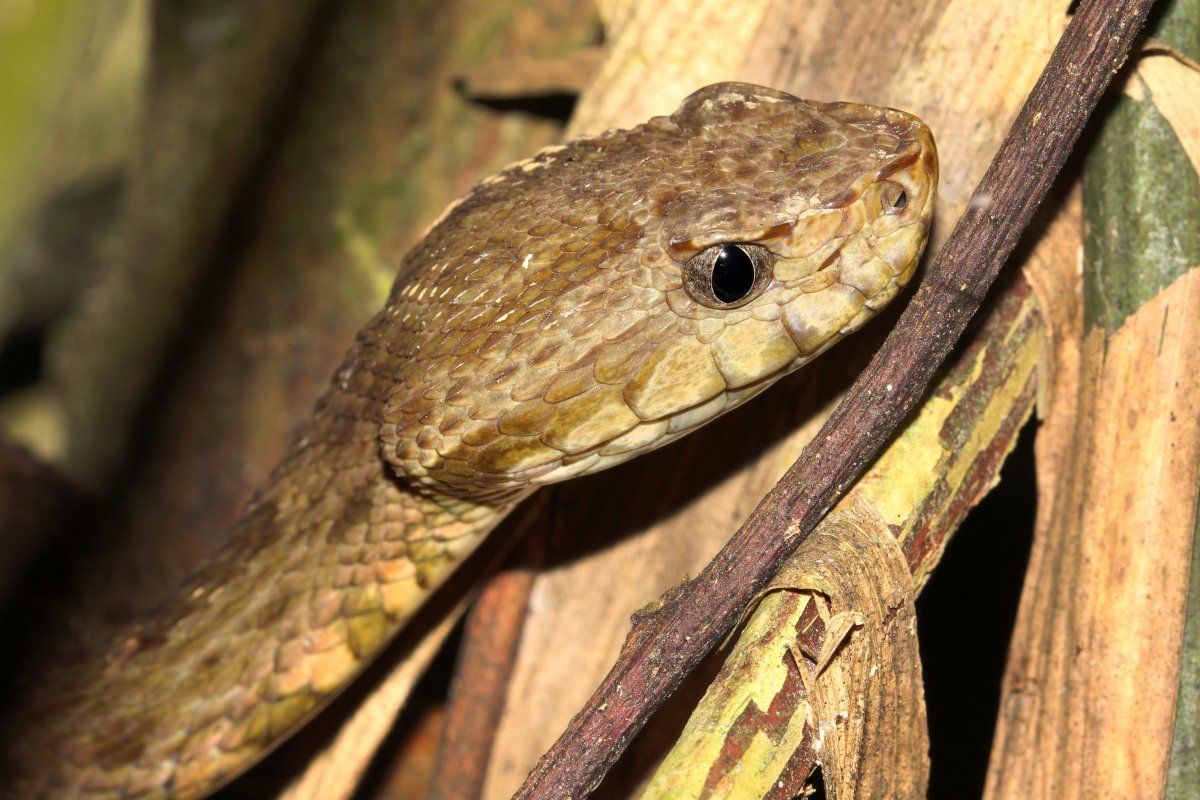 2. Hua Shan, China
China's Hua Shan mountain pilgrim walk near Xian is referred to as "the most dangerous hike in the world", but that doesn't stop countless people from taking the precarious trek (some wearing flip flops!). They traverse the vertical mountain walls over a series of rickety ladders, crumbling stone steps, disintegrating wooden planks and rusty chains bolted into the cliff face. At 2000m above sea level, one misstep and you're done. The reward, for those who make it, are a series of sacred mountain temples and a delightful tea house. It's a big risk to take for a cup of tea, however. About a hundred people are rumored to die on this walk every year, although official stats are hard to verify.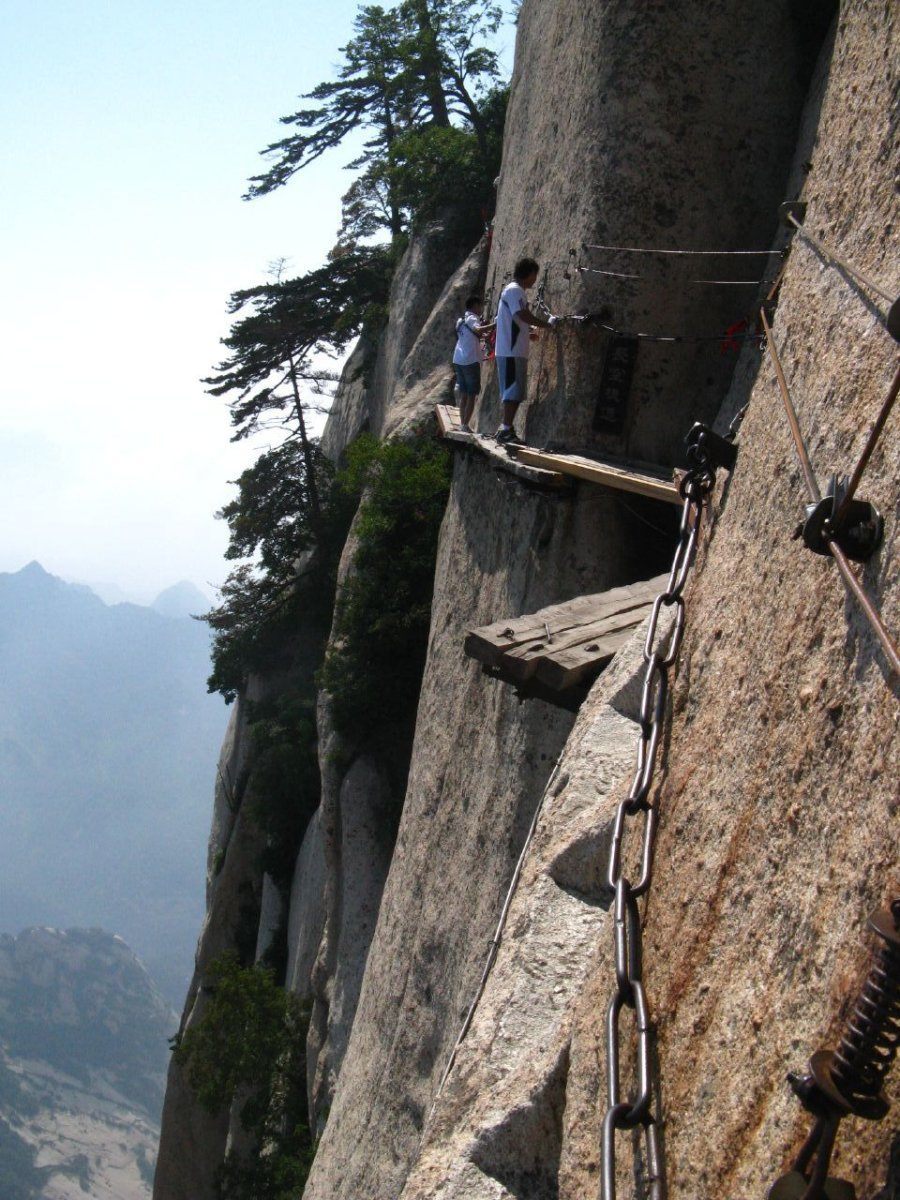 3. Svalbard Islands, Norway
This Arctic archipelago between Norway and the North Pole is stunning and alluring, yet you should be aware of the hazards should you choose to visit the area. Not only are extreme weather conditions, avalanches and challenging landscapes a legitimate concern, there is a risk (albeit a simultaneous wonder) of polar bear encounters here. In fact, the chance is great enough for the government to recommend all expeditions or tour groups traversing the area do so with a loaded rifle, trip wire and flare guns as self-defence towards the potentially dangerous animals. These cute and cuddly white fur balls look adorable, but they are the world's largest predatorial land carnivores and can be encountered all over the archipelago at any time of year. Sadly, a British teenager was killed and 4 others injured by a polar bear attack here in 2011, and a kayaker was pulled from his tent and barely survived the year before. That being said, many other adventure tours have taken place without incident so the gamble is yours to take. Just know that this is a real threat and ensure that you and your guides are armed, knowledgeable and capable of taking necessary precautions to fend off a polar bear attack.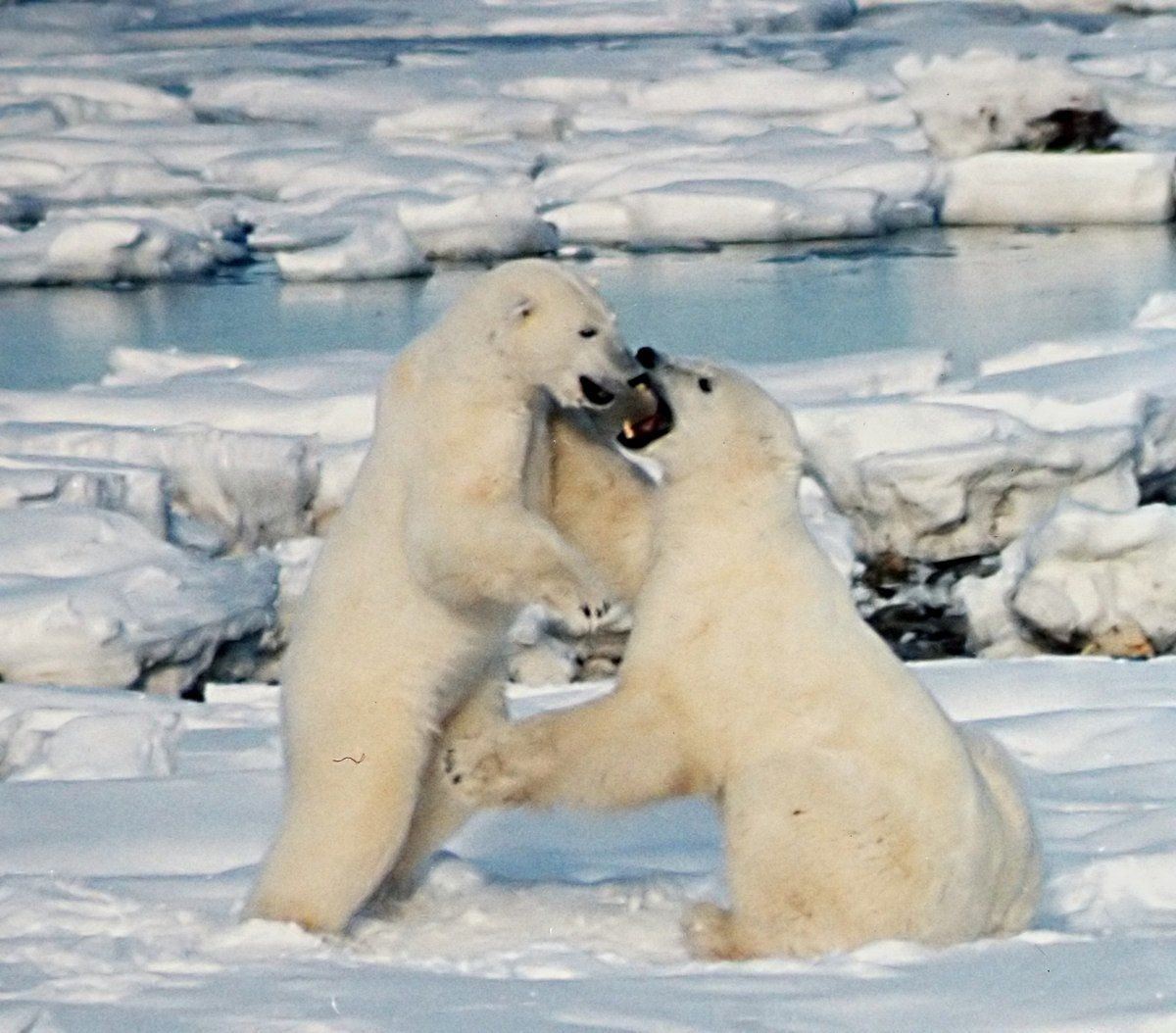 4. Annapurna, Nepal
Everest and K2 get all the glory but Annapurna, a 26,545 ft. peak in Central Nepal, gets the macabre claim to fame as the world's deadliest mountain. It's the 10th highest mountain in the world and extremely avalanche prone. As of August 2010 183 climbers have reached the summit, but 61 have died trying. That's a fatality rate of 30% – pretty bad odds all in all. However, extreme alpinists seem to take stats like that as an inspirational challenge. Ascend at your own risk.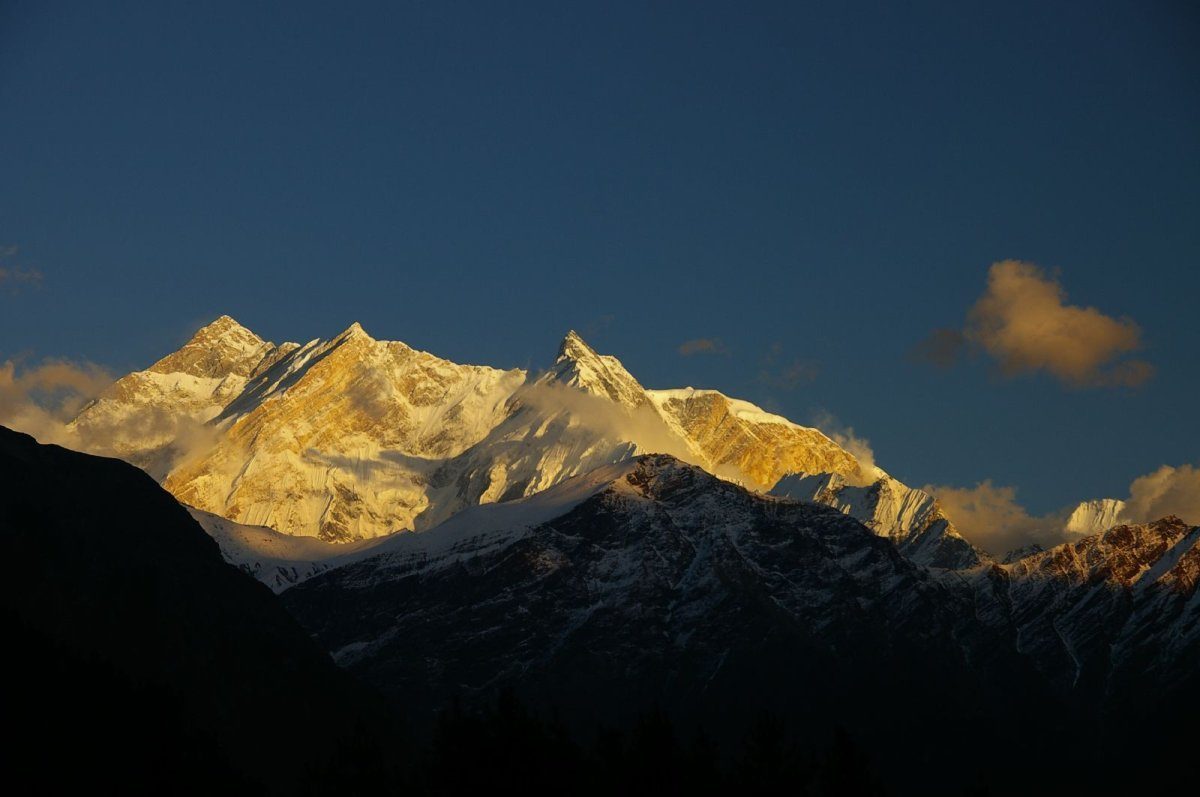 5. New Smyrna Beach, Volusia County, Florida
This Florida beach and county has been nicknamed the "shark attack capital of the world". The state of Florida itself has had 663 recorded shark attacks, 11 of them fatal and the most recent being in 2010. Volusia county is where 210 of these occurred, and New Smyrna Beach in particular has had more incidents per square mile than any other beach worldwide. To put things in perspective, your odds of being struck by lightening are greater than being attacked by a great white, but if you don't want to push those odds you'd best choose a different beach. FYI, a large tagged great white shark named Katherine is currently being tracked along the Volusia coast. Cue the Jaws music.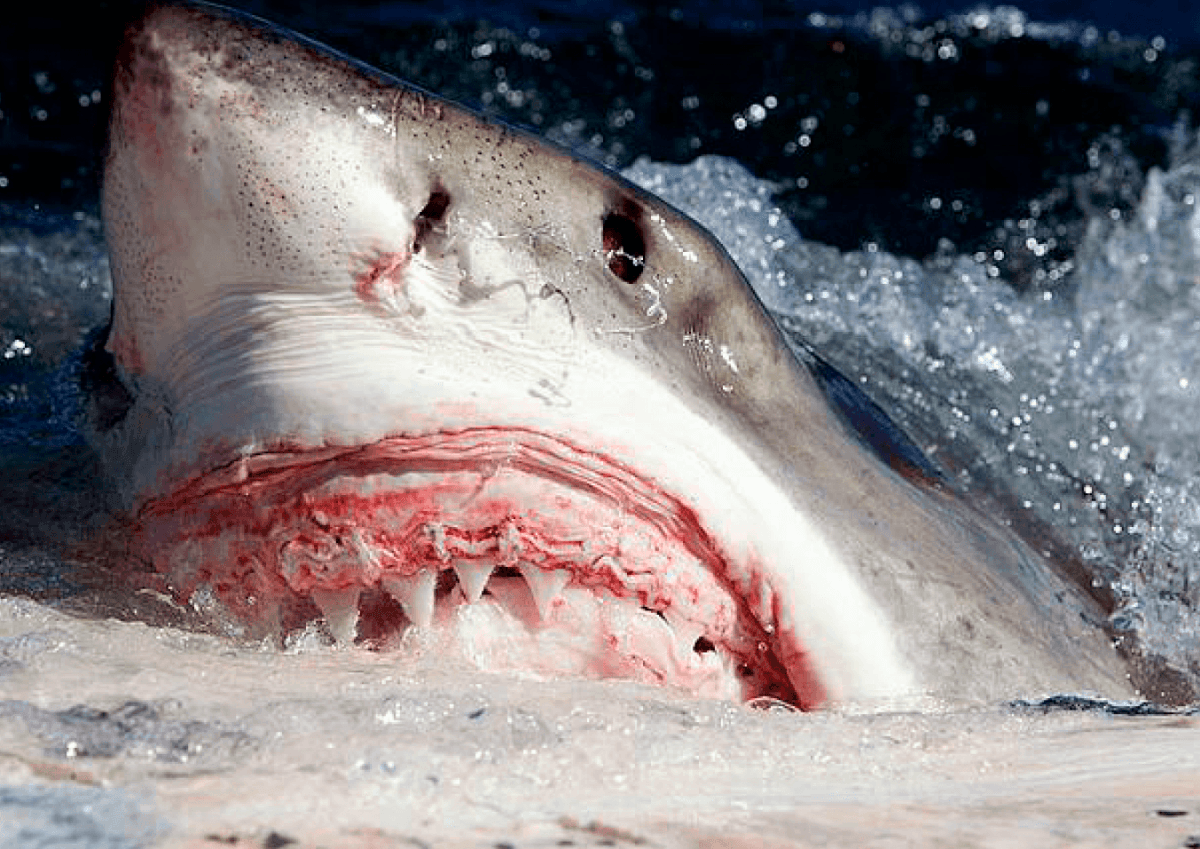 6. Chernobyl, Ukraine
The catastrophic nuclear explosion that devastated this northern Ukraine region back in 1986 is now a tourist attraction. Since 2011, tours of the Chernobyl Zone and the abandoned ghost town of Pripyat have offered visitors a first-hand glimpse into the area and the level 7 disaster that put it on the map. Tourism websites that promote these trips assure that radiation levels are "safe" for a short visit and that the probability of swallowing or breathing a radioactive particle during a trip to the Zone is "rather low". There are strict guidelines about not straying from the designated route and not touching any plant or object, but you know some fools can't resist the temptation to take a small souvenir. It's not just radiation sickness and resulting cancers that is a concern, some of the structures themselves are unstable. In 2012 a floor collapsed and injured tourists who were exploring an abandoned building in Pripyat. Fascinating as it may be to glean some insight into this disaster, those that are profiting on it might not be the most impartial source of safety stats. Is it really worth the risk?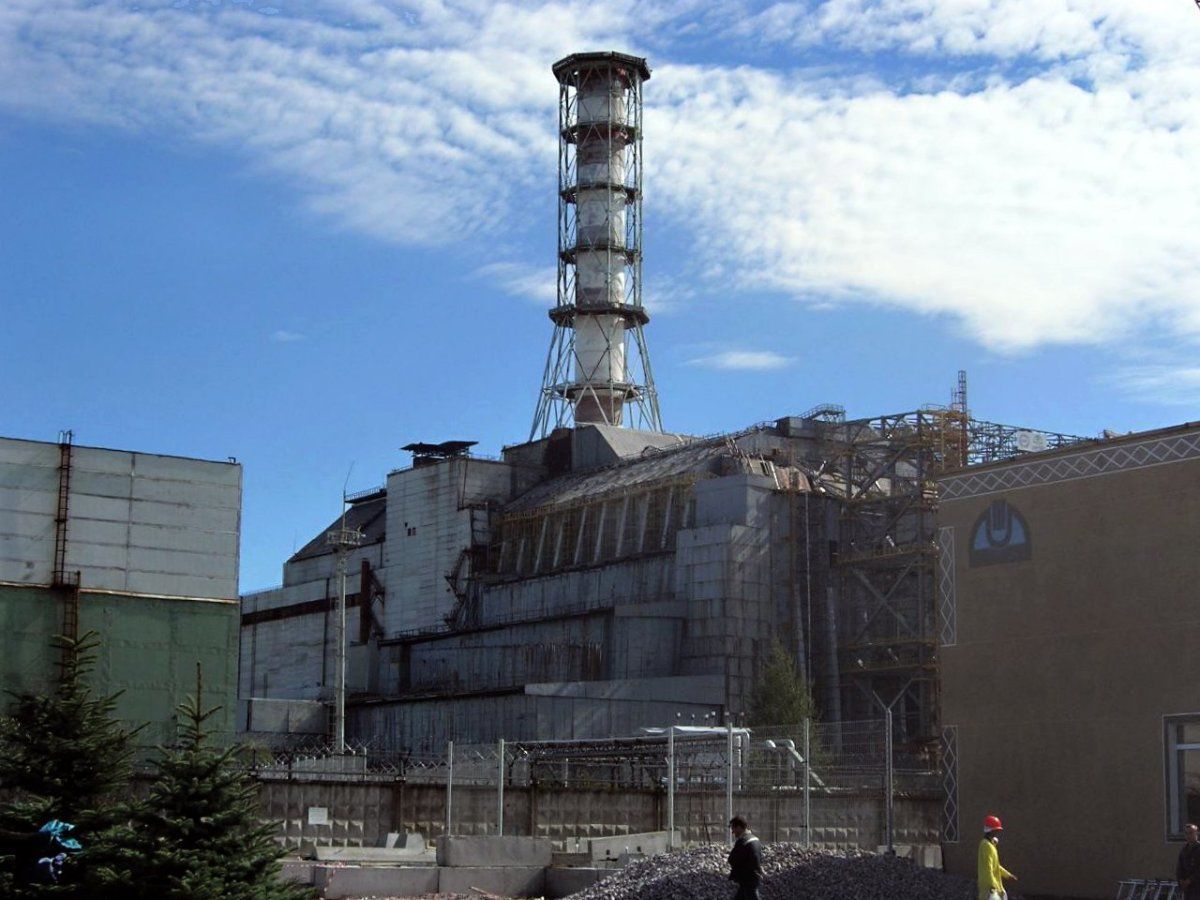 7. West Africa
If the threat of contracting Ebola doesn't dissuade you from visiting this region, it seems you have a death wish. This emerging health risk is one to avoid like the plague. Ebola has recently been linked to more than 330 deaths in Guinea, Sierra Leone and Liberia, according to the World Health Organization. It causes internal and external bleeding for which there is no known cure. It's a fast spreading epidemic, and experts are struggling to contain it. No matter how intrepid you think you might be, there's really no reason to visit these West African nations right now and risk exposure to one of the most lethal infectious diseases known to humankind.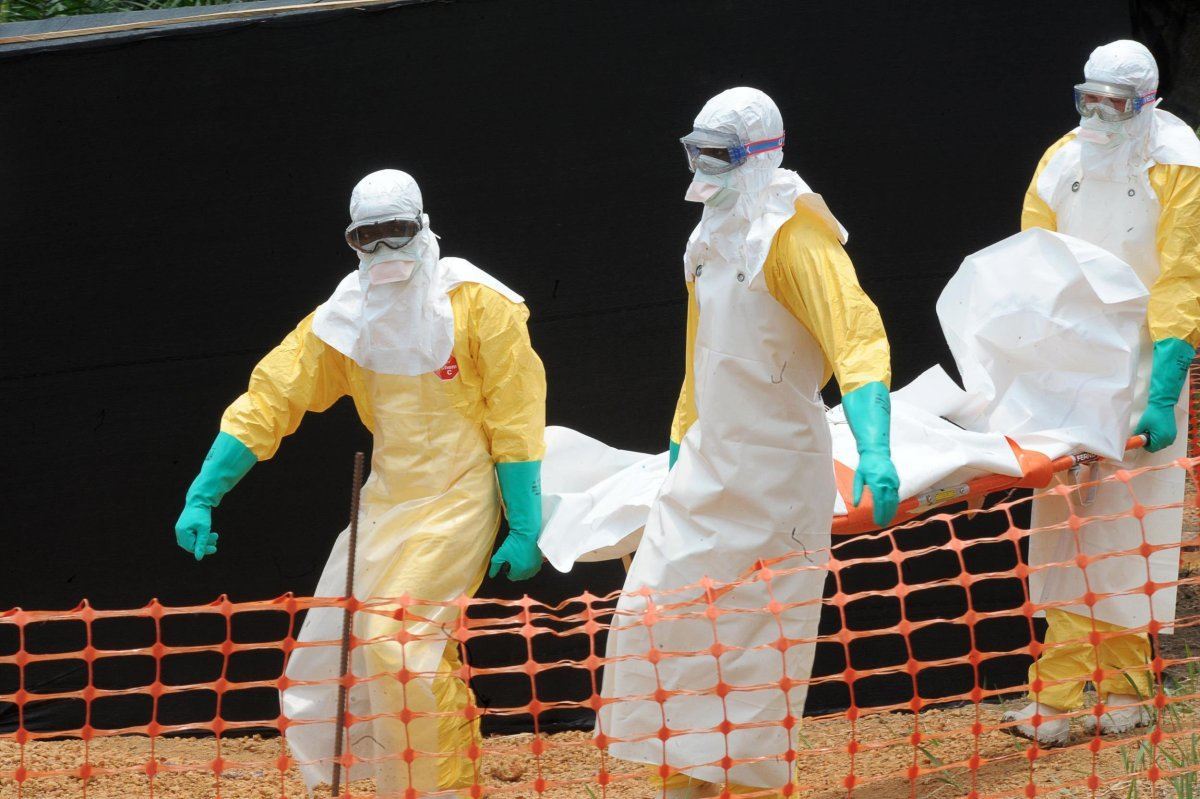 8. The Maze, Utah
This legendary hiking trail in Canyonlands National Park is well named because it's a confounding labyrinth of indistinguishable red rock canyons and dead ends that can befuddle even the most skilled outdoorsman. The only reason why this trail doesn't have a high fatality rate is that rumors of its extreme challenges seem to prevent all but the most seasoned hikers from even attempting it. Its desert climate, extreme remoteness, lack of landmarks and water scarcity make it a perilous environment should you lose your way. Even the rangers who work in the region have to adhere to strict safety, preparation and communications protocols. Lots can go wrong, such as losing your way, running out of water, GPS failure, snake attacks, mechanical problems with bicycles or even your car not starting upon exit. You're on your own at the mercy of the elements on this "riskiest hiking trail in America", so attempt only if you are an expert and take full precautions.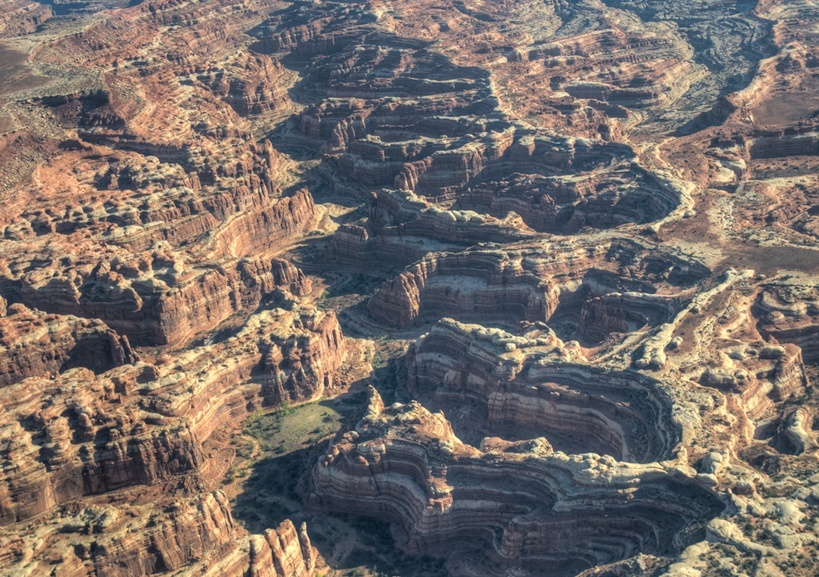 9. Monserrat, West Indies
Two-thirds of this Caribbean island have been declared an "exclusion zone" after the Soufrière Hills Volcano spewed forth a devastating series of eruptions from 1995 to 1997. This obliterated the capital city of Plymouth, burying the island's airport, hospital and many homes. 19 people who refused to move died, but most of the citizens were relocated to the north of the island or emigrated elsewhere. Today there are some attempts to capitalize on this tragedy for tourism purposes, marketing Monserrat as a "modern day Pompeii" with opportunities to see the buried city and observe the active volcano from a safe distance. Just be sure you are tuned into the latest seismic reports as you never know when she'll blow her top again.