Many travelers have an African safari on their wish list but are put off by the health risks involved. It's not so much a fear of being eaten by a rogue lion (although no one wants that!), but the very real threat of contracting malaria that keeps some at bay. Precautionary clothing and repellant sprays are often ineffective and antimalarial drugs can be ill-advised, especially for children, pregnant women or the elderly. Egads, some of those prophylactic pills have psychotropic side effects. Thankfully, there are several pockets in South Africa that are free of this mosquito-borne scourge. Bonus, these areas are also stunningly beautiful, ecologically diverse and home to the coveted Big Five, so you don't have to compromise the caliber of your safari experience in order to avoid a malarial zone. It's important to note that not all of South Africa is safe – a visit to popular Kruger National Park, for instance, requires antimalarials. However, here are 7 rustic to luxurious South African safari parks and game reserves where malaria is not a concern.
1. Markele National Park
Markele National Park is in the heart of the Waterberg region, the only designated UNESCO Biosphere Reserve in South Africa. It's within a three hour drive from Johannesburg, making it a relatively accessible option. The name means "sanctuary" in the local Tswana language, and its a fitting moniker. Its savannas, mountains, valleys and bushveld are home to elephants, rhinos, kudu, big cats and birds. The world's largest colony of endangered Cape vultures lives here. While it's teeming with wildlife, it's not overwrought with tourists. Consider this a rustic, no-frills safari option for intrepid travelers with their own vehicle. Two campsites provide a comfortable home base, but you're otherwise on your own to explore the wilds of Africa.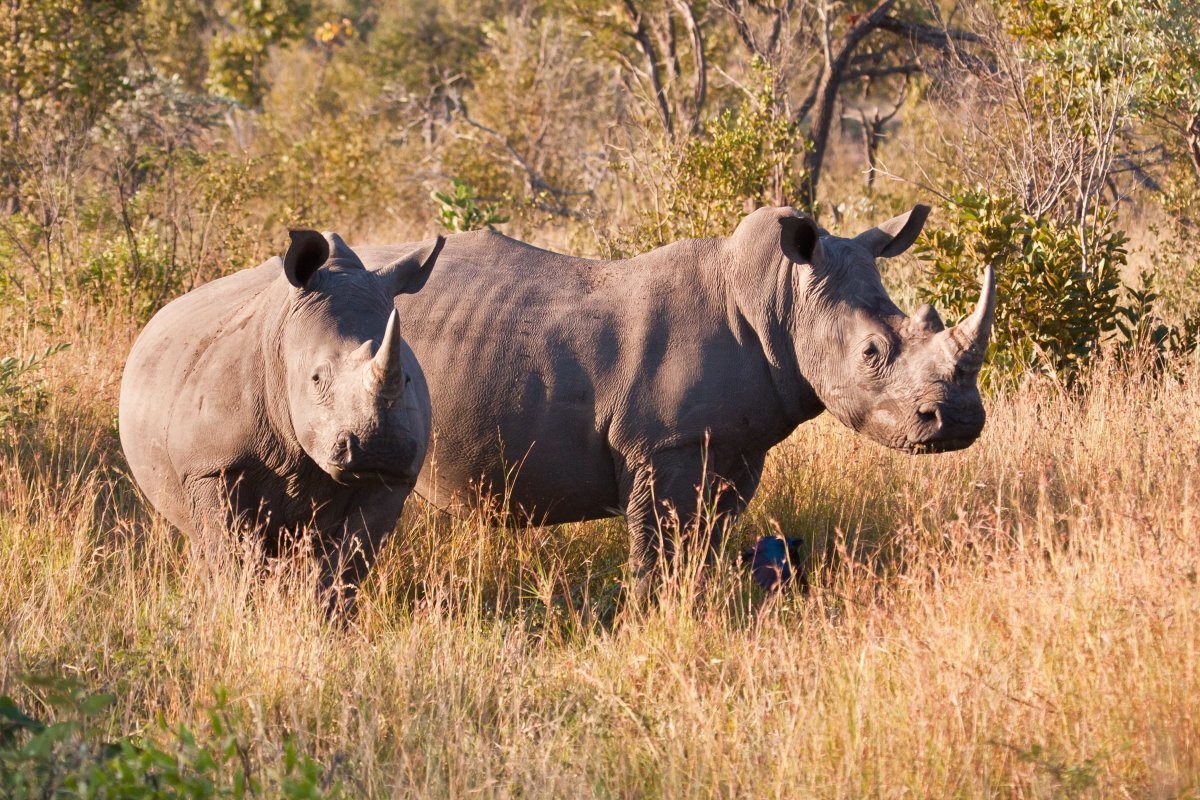 2. Pilanesberg National Park
This ecologically rich game reserve is brimming with bushland, bird life and the Big Five. It is situated on the remnants of an extinct volcano not far from Sun City and just 2 to 3 hours out of Johannesburg. It's a popular self-drive safari getaway for local day-trippers and families who want a nature break from city life. 7,000 animals make their home here, including lion, leopard, rhino, elephant, buffalo, giraffe, hippo, zebra, jackal, hyena and antelope, plus over 350 bird species. There's a range of accommodations from tented campsites and basic chalets to family-friendly resorts and five star luxury lodges. Arrange a sunrise hot air balloon excursion for a unique perspective over the stunning South African landscape.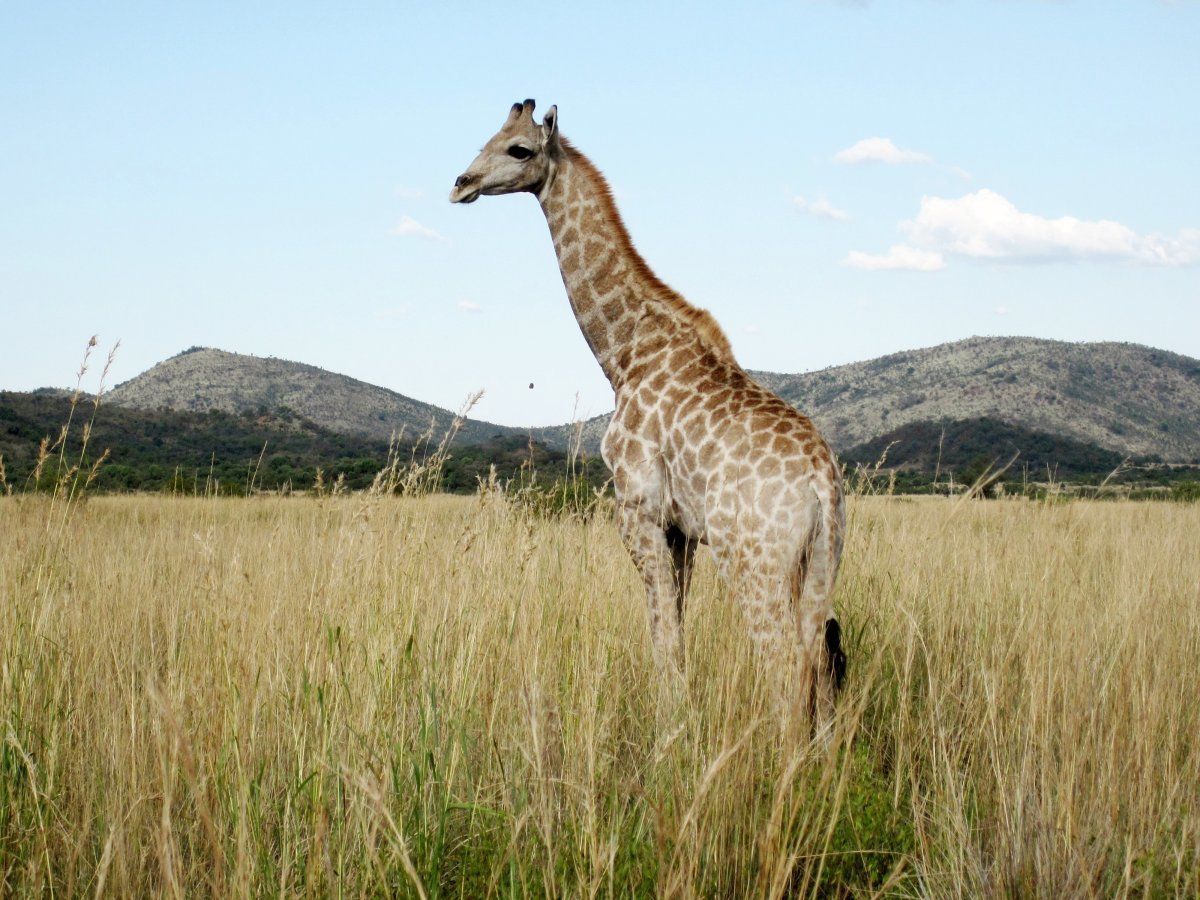 3. Madikwe Game Reserve
This award winning game reserve is located in the South Africa's northwest province bordering Botswana and the great Kalahari Desert. It's one of the largest but least visited reserves which gives it a more secluded pedigree. It used to be private land but a large conservation operation relocated 8000 animals here in the 1990's and now it's a thriving malaria free zone with lions, leopards, rhinos, elephants, cheetah, buffalo, hyena, rare African wild dogs and over 300 species of bird life. You can explore the bush on foot or in a vehicle here. Several luxurious lodges offer a five-star safari experience with gourmet meals and spa treatments to add to the bliss, but there are some more affordable tented bush camp options too.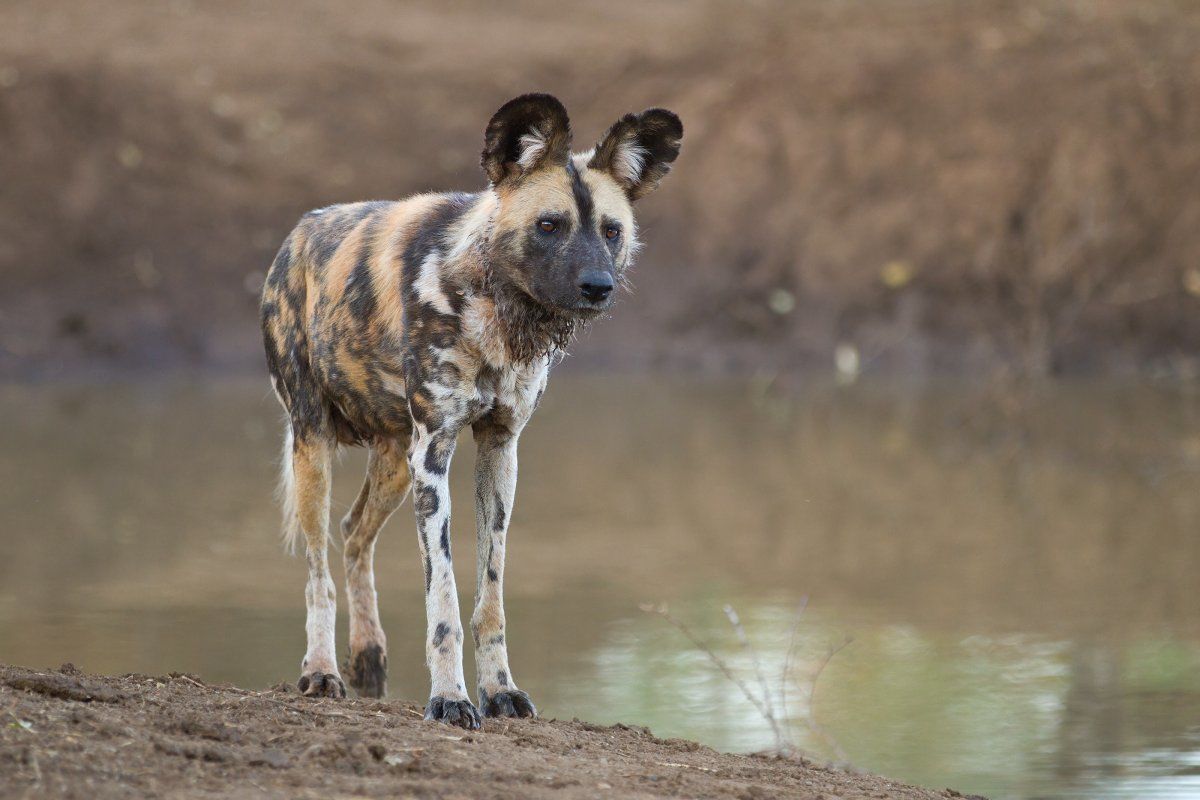 4. Addo Elephant National Park
Addo is 72km by road from Port Elizabeth on the Eastern Cape. Its coastal location makes it the only safari park in the world where you can chance to see the Big 7 – add sperm whales and great white sharks to the standard list of elephants, black rhinos, buffalo, lions and leopards. Elephants are particularly thriving here, with over 600 gentle giants roaming the park. If you've ever dreamed of watching elephants up close right off your terrace, this is the park to visit. Its other (perhaps less thrilling) claim to fame is that it is home to the rare flightless dung beetle. There are several five star lodges as well as tents, chalets and rondavels (traditional round African huts) to cater to a range of travelers.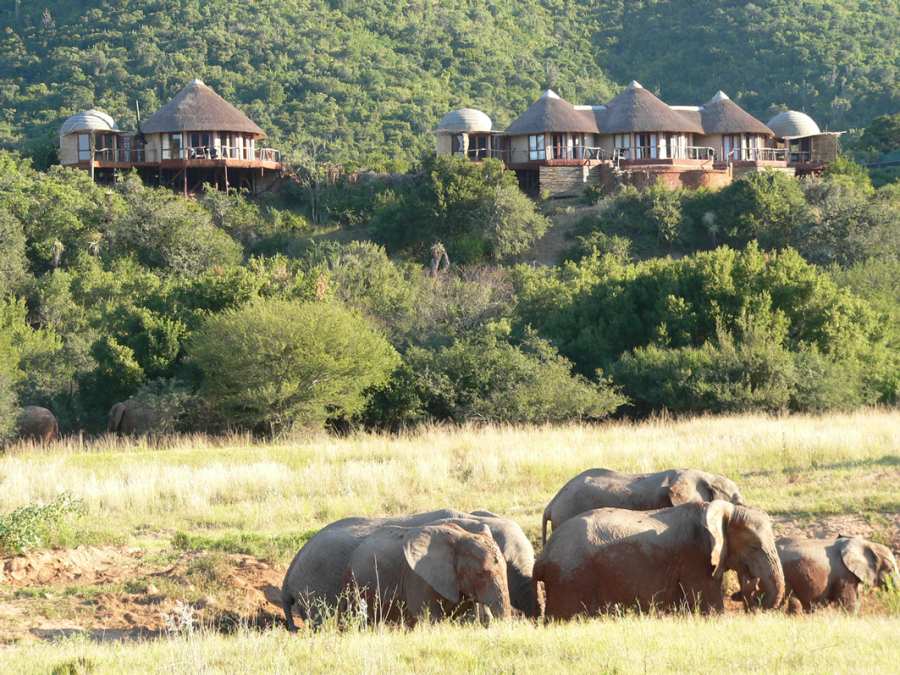 5. Amakhala Game Reserve
This stunning private game reserve is also located in South Africa's malaria free Eastern Cape. Choose from 11 luxury accommodations including restored country houses, safari lodges and tented camps for a very cushy, comfortable safari experience. Take a game drive and spot some cheetahs, giraffes, zebras, wildebeest, lions, leopards, elephants, rhinos, buffalo and antelope that make themselves at home here. Explore at night for a nocturnal take on the wildlife.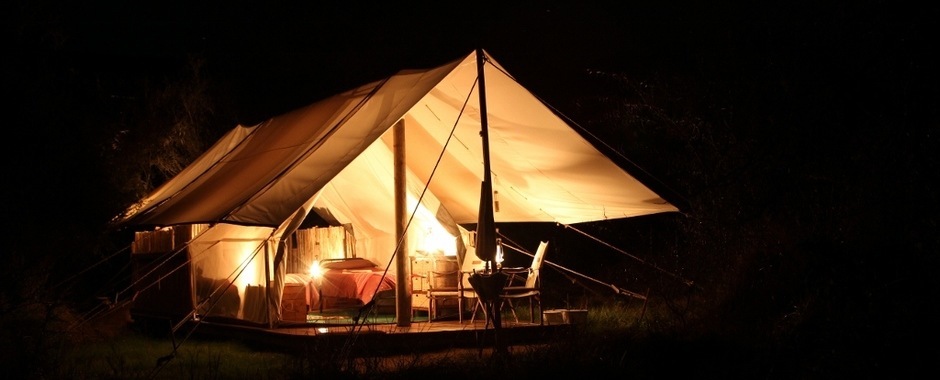 6. Kariega Game Reserve
This pristine family-owned and operated private game reserve is situated along the famed Garden Route. It's a convenient option to compliment a visit to Cape Town and a drive along the Indian Ocean coastline. The biodiversity is particularly abundant at this park as two mighty rivers run through it. River cruises or kayak trips make for a different kind of safari experience. Day and evening open-air game drives provide opportunities to spy the Big 5 plus hippo, hyena, zebra, giraffe, zebra, waterbuck, wildebeest, eland, kudu, antelope and prolific bird life. One thing it doesn't have – malaria.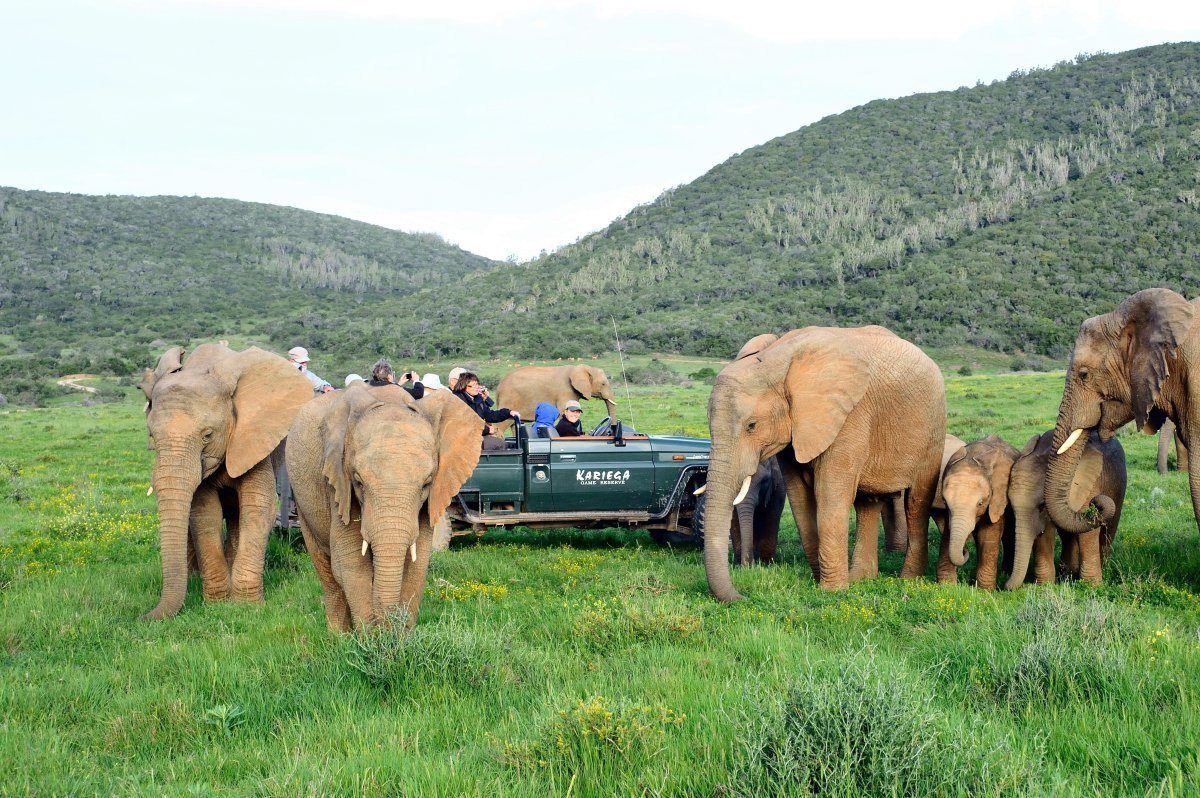 7. Shamwari Game Reserve
This family-friendly game reserve is the southernmost big game safari park in Africa and it boasts five unique ecosystems. It has won numerous awards and has been voted as the world's leading safari and game reserve for many years running. Part of what makes Shamwari special is its commitment to conservation. The Born Free Foundation has a lion and leopard sanctuary here and they also have a save the rhino program and anti-poaching projects on the go. It is situated along the Bushman's River and offers a range of accommodation/game drive packages to see the Big 5 and more. You may fall in love with the area and want to stick around as a volunteer.