Summer is waning and the air is getting crisp. Before you know it, winter will be upon us. Don't let that get you down, though. Autumn is more than just a transitional pit stop between summer's dog days and winter's wonderland. Make an effort to stop and smell the roses – or see the leaves, in this case. Mother Nature gifts us with a panorama of reds, yellows and oranges during this season, so plan some autumn appreciation to see the fall foliage in all its splendor. Take a scenic drive, go for a hike, pack a picnic and roll in the leaves. Bonus, rates are often lower and the weather is mild. We've raked up North America's 8 best autumn getaways for you to leaf through.
1. Algonquin Park, Ontario
Algonquin Park in northern Ontario is the quintessential Canadian wilderness. It shows off particularly well in fall, with red maple leaves as far as the eye can see. Mid-September through October is the peak time to take in the color show. Whether you're on the road, on the trails or paddling on the water, a fall visit to this back country will make autumn your favorite season.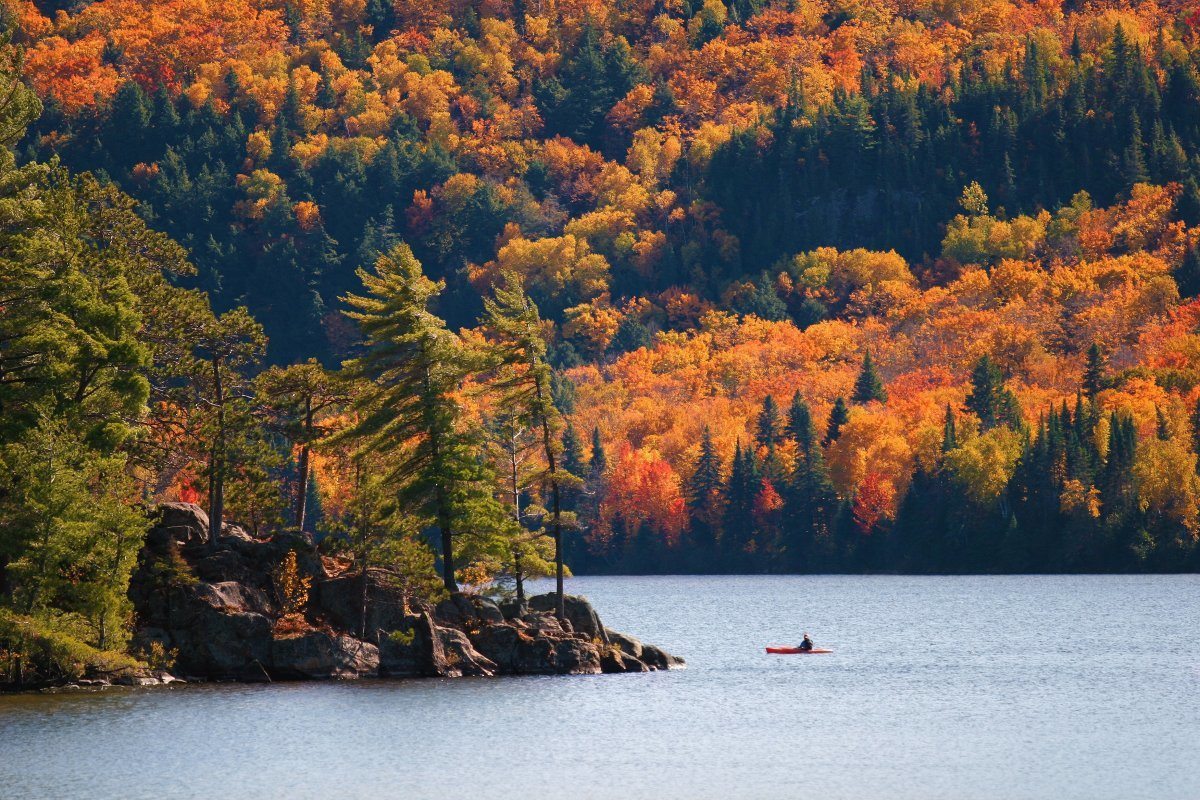 2. Walden Pond, Massachusetts
Philosopher Henry David Thoreau lived in a one-room cabin on Walden Pond for two years, and his writings pioneered the conservationist movement. You may be inspired to take pen to paper yourself when your eyes take in the colorful foliage in autumn. Take a hike around the pond, visit a replica of his humble home, and soak in the scenic serenity. Thoreau was right – simple pleasures like this really do enrich the soul.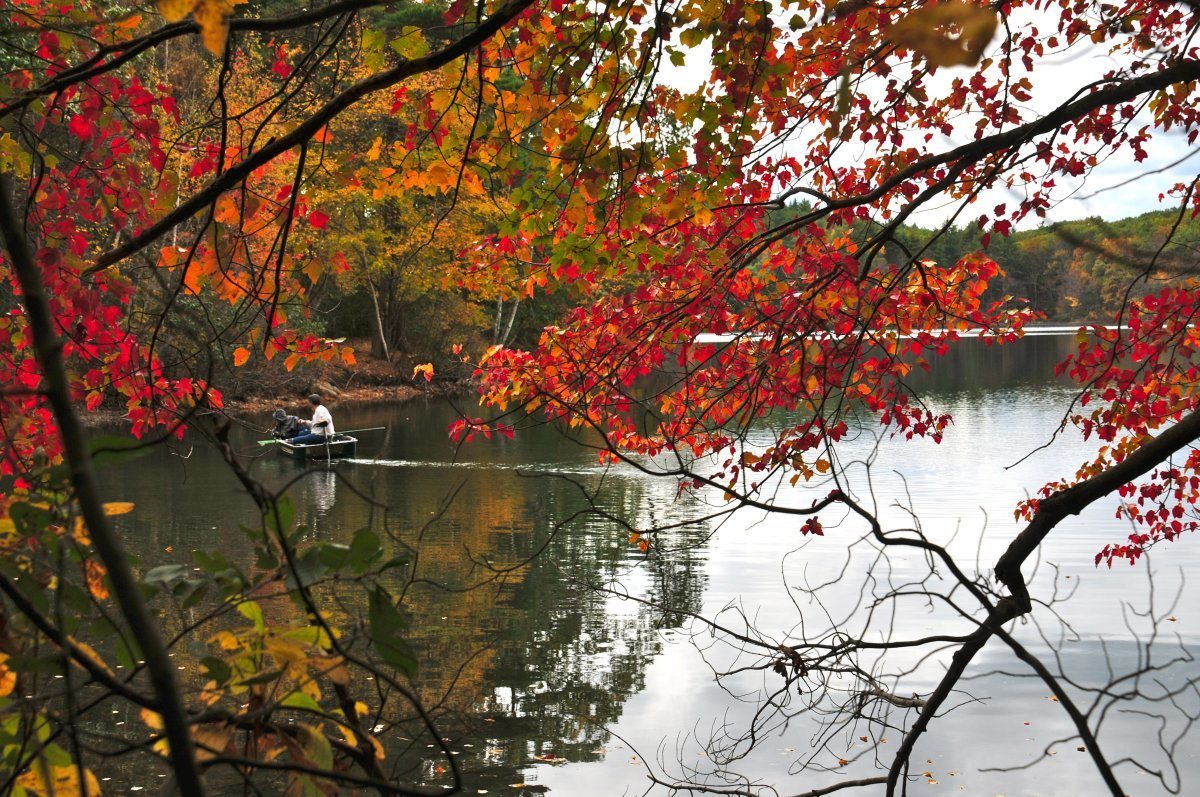 3. Columbia River Gorge, Oregon
You don't need to drive far out of Portland to see fall colors in a spectacular setting. The Columbia River Gorge offers a variety of short walks and longer hikes that allow you to be immersed in the autumn glory. Don't miss Multnomah Falls, the second highest waterfall in the US flowing year-round. Fall leaves and falling water is a stunning combination.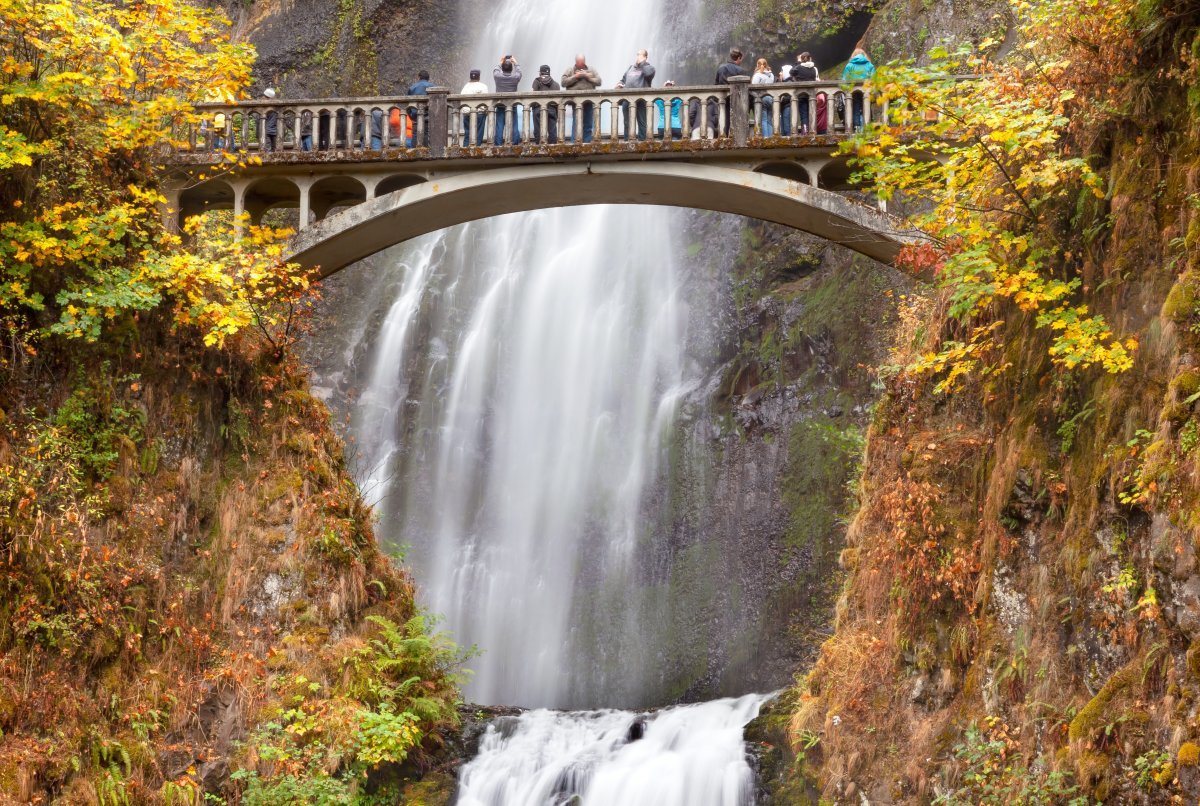 4. Kananaskis, Alberta
Autumn colors are a little different in Alberta's Kananaskis provincial park. It's more about the golden yellows and intense ambers from the larch and aspen trees, with the stately pines adding a touch of evergreen. What sets it apart, though, is the Rocky Mountain backdrop and the chance to spot wildlife (black bears, grizzlies, big horn sheep, elk and more). By fall, the mountain tops tend to be sugar dusted, making K-country a hikers' and photographers' dream.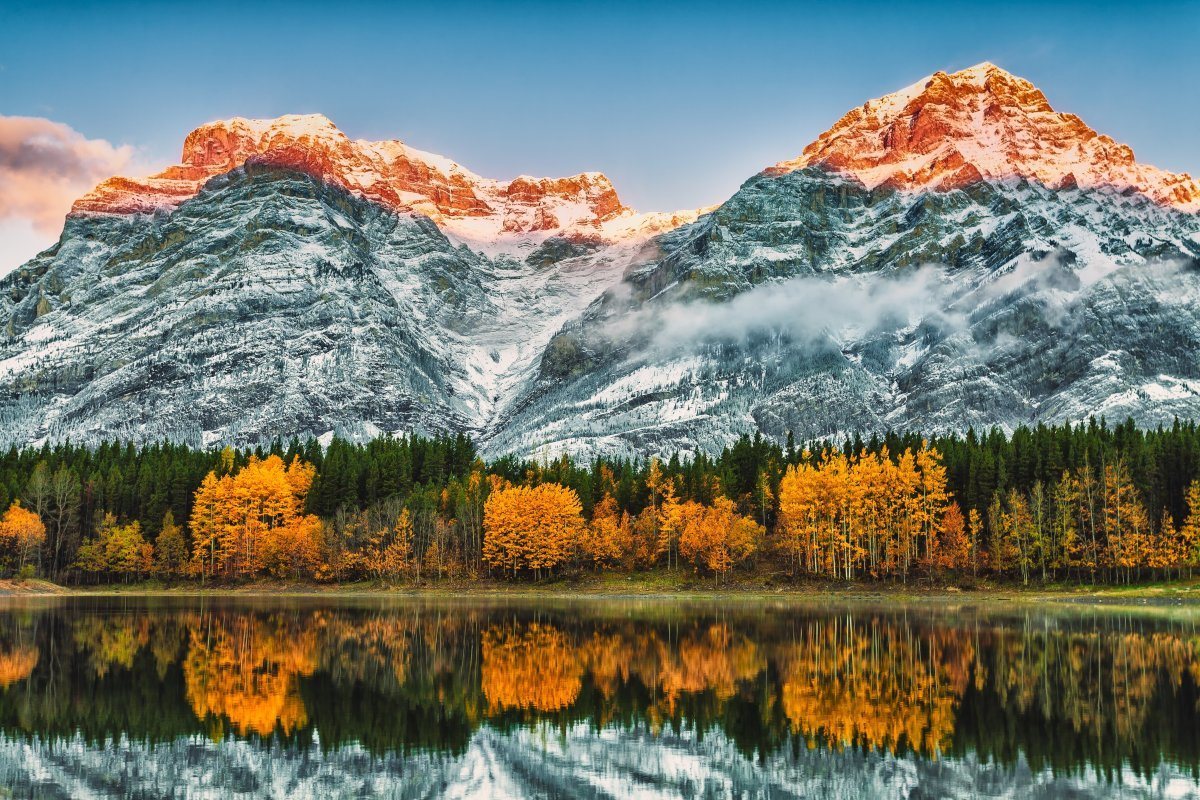 5. Lake Champlain, Vermont
There's a certain romance about New England in fall, and the Lake Champlain region of Vermont shows off particularly well during this season. Trees start to turn at staggered times, depending on the species and elevation. Anytime from September to November is a good time to go, so no need to aim for the elusive "peak" leaf viewing time. Book a small town inn well in advance, as this is one of the most popular autumn getaways in the US.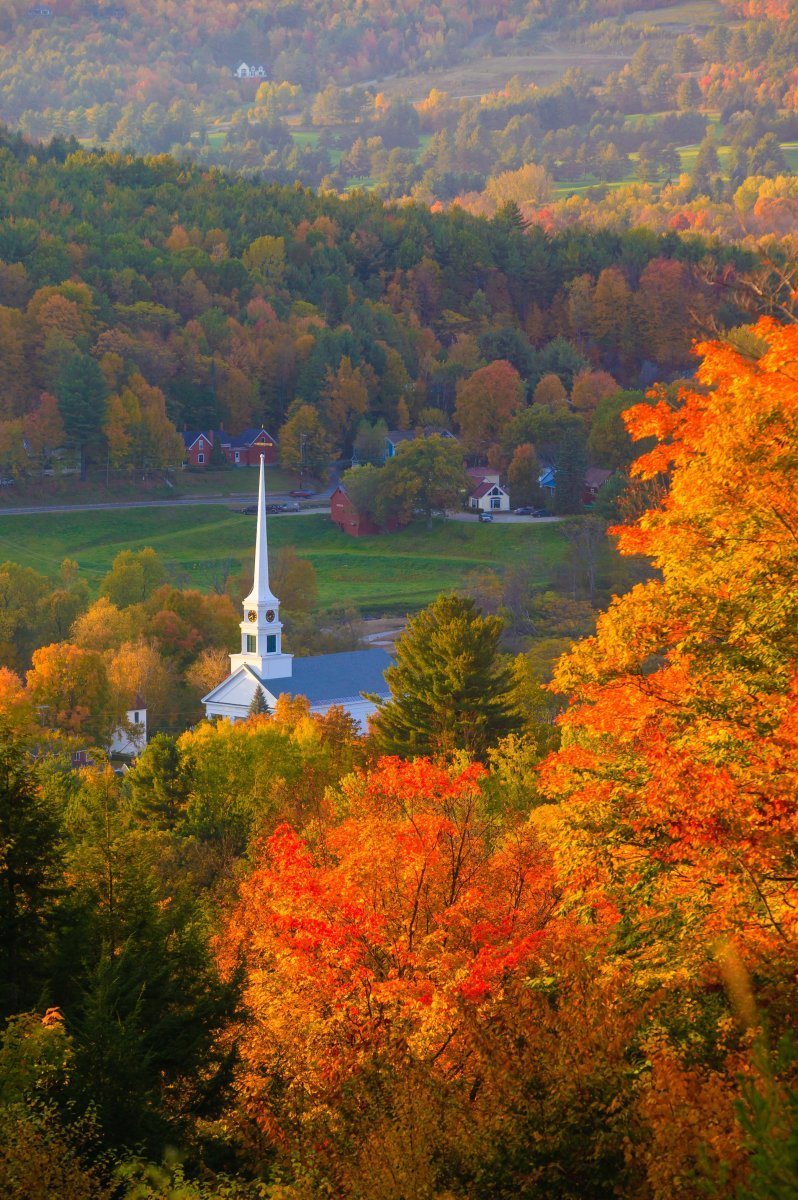 6. Napa Valley, California
Combine wine tasting with leaf viewing and you've got an ideal autumn trip. Napa Valley's vineyards take on some breathtaking hues in the fall. Each grape varietal turns a subtly different color, which makes for a visually striking landscape. It's not that cold there, either, which makes it a good getaway for those dreading winter.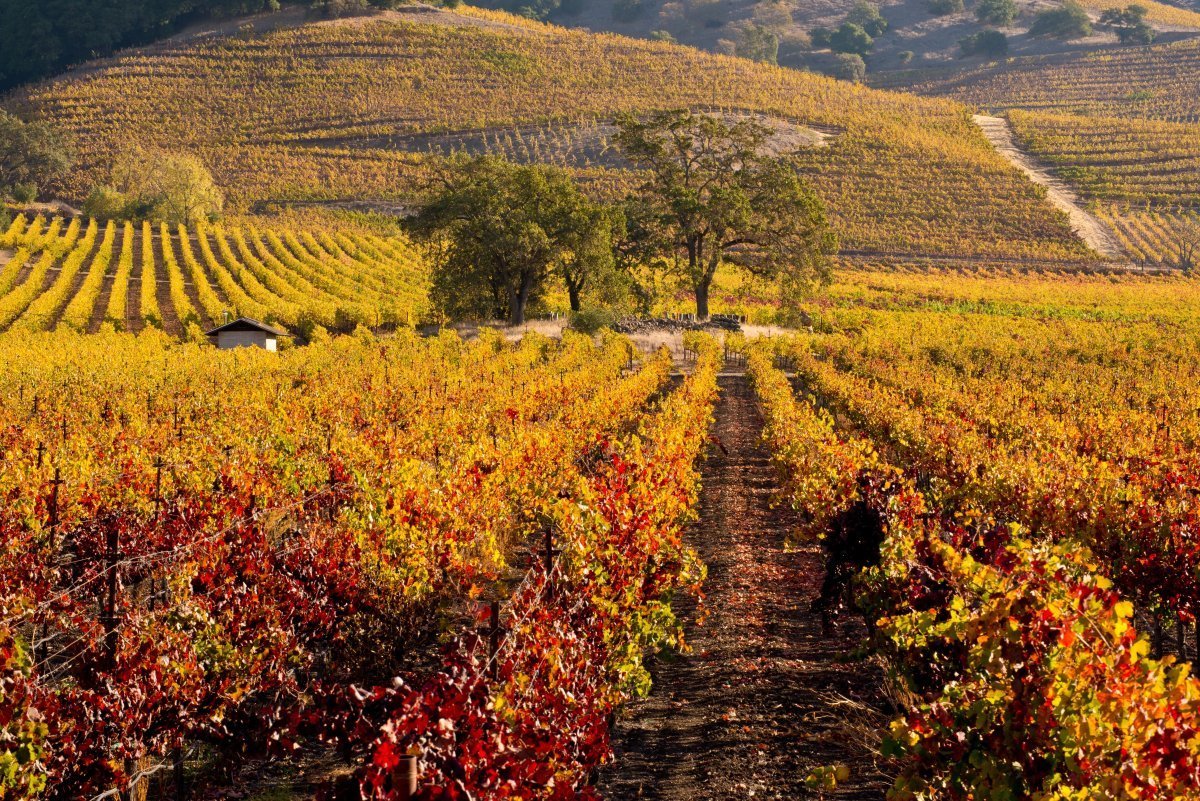 7. Mont Tremblant, Quebec
Most people flock to this Quebec resort town in summer and winter, but it also makes one of the best autumn getaways on the continent. You may actually feel like you've left the continent here, as the French charm enhances the experience. The resort village offers a variety of autumnal activities, including golf, hiking and biking trails, horseback riding and more. "Leaf peepers" will be amazed at the rich red hues in the fall foliage.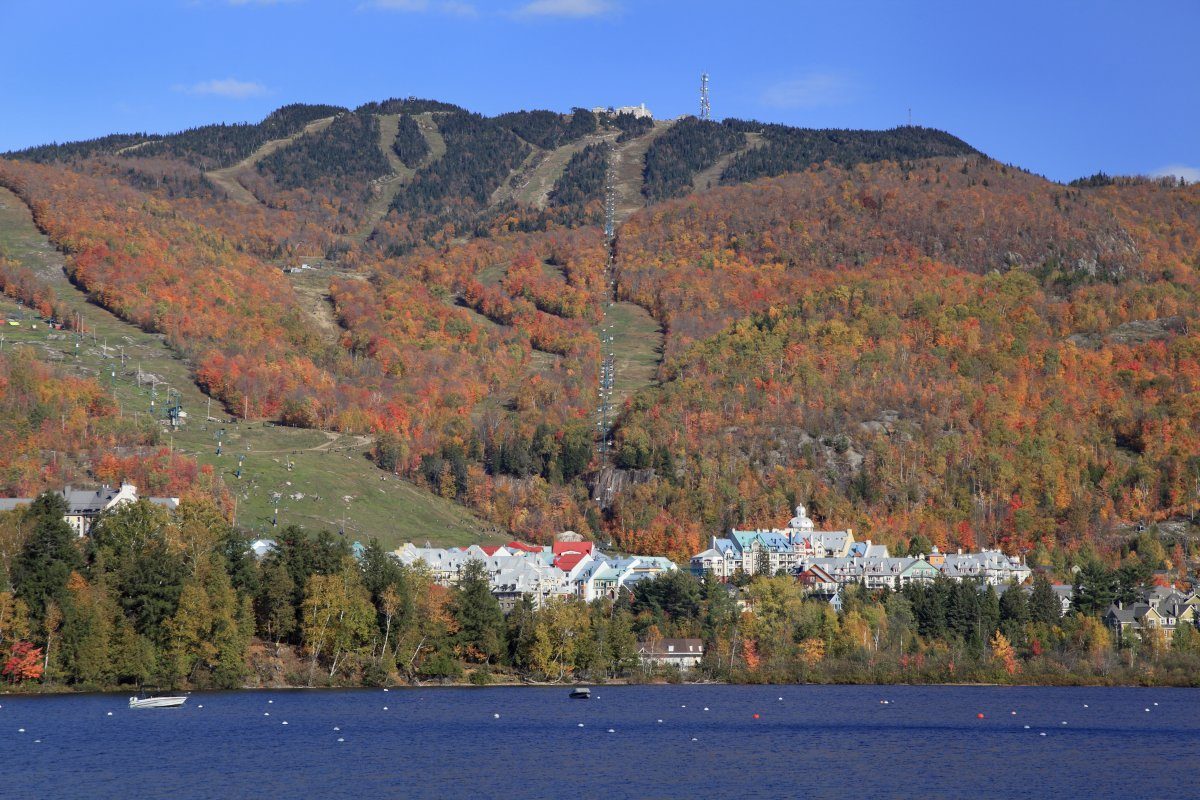 8. Central Park, New York
Believe it or not, one of the best fall foliage spots in America is right in the heart of New York City. A few steps into Central Park, and the skyscrapers become a distant memory. Explore the bike paths and walking trails around the forests, lakes and green spaces. Find a bench near the Loeb Boathouse or Bow Bridge and revel in the vivid colors of the elm, oak and willow trees. This makes one of the most ideal autumn getaways because you get to combine the best of a city break with some spectacular natural scenery, too.