Denmark is a small and beautiful Northern European country with a wealth of intriguing history and national pride. The Scandinavian nation is the oldest kingdom in Europe, known for its popular capital Copenhagen, where the "Little Mermaid" statue, Tivoli pleasure gardens, and the rococo Frederiksstaden district with its royal palaces can be found. There's more to the country than meets the eye and as a potential visitor, and knowledge is power. So here are a few strange rules, odd laws and and quirky cultural traditions every visitor to Denmark should know about.
1. Spicy Traditions
Let's start with some rather odd Danish traditions surrounding milestone birthdays. If you turn 25 and are still unmarried (which is increasingly common in this country where marriage is seen as optional), the tradition is to throw fistfuls of cinnamon all over the person. We're not talking a little sprinkle of sugar and spice. Some people are caked in it. And if you're not wed by 30, they douse them with pepper!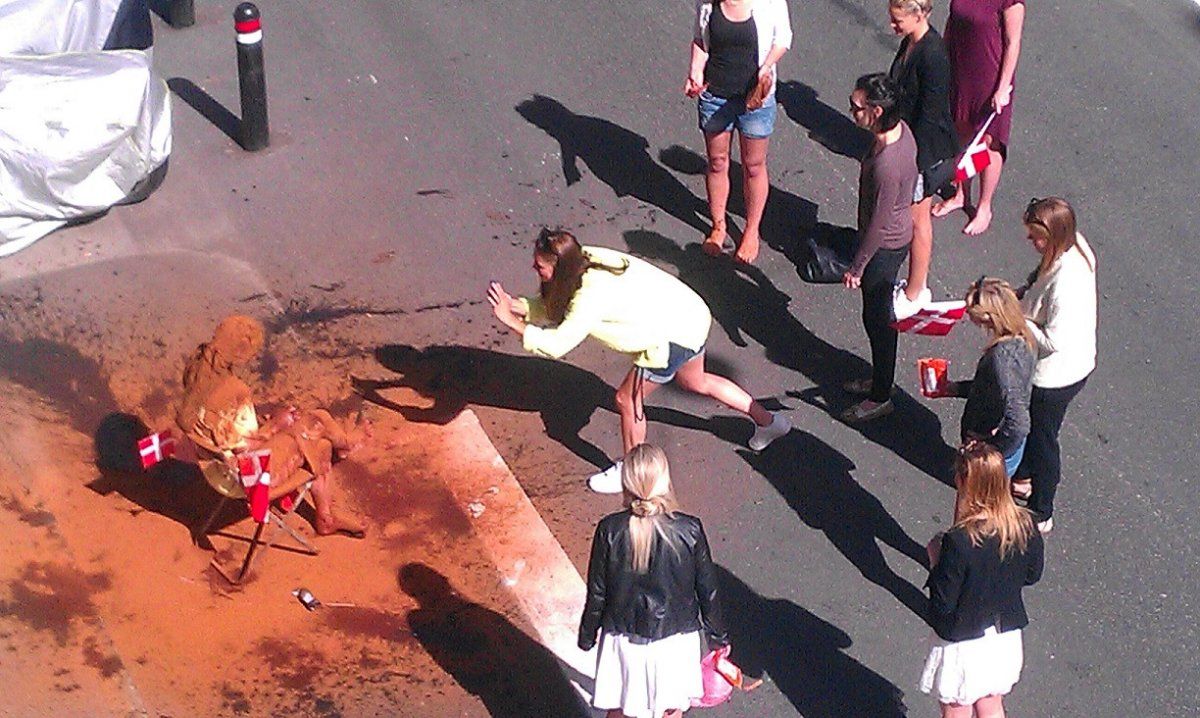 2. What's In a Name
Sorry Gwyneth and Kim, but in Denmark you wouldn't be free to name your kid Apple or North. Baby naming is regulated by several government Ministries here, to ensure that you don't saddle your offspring with a whimsical, frivolous or silly moniker. The culture respects sameness more than standing out, so names are pretty standard. Parents can choose from about 7000 pre-approved names for boys and girls. If you try to register an odd spelling of a familiar name, chances are it will be rejected.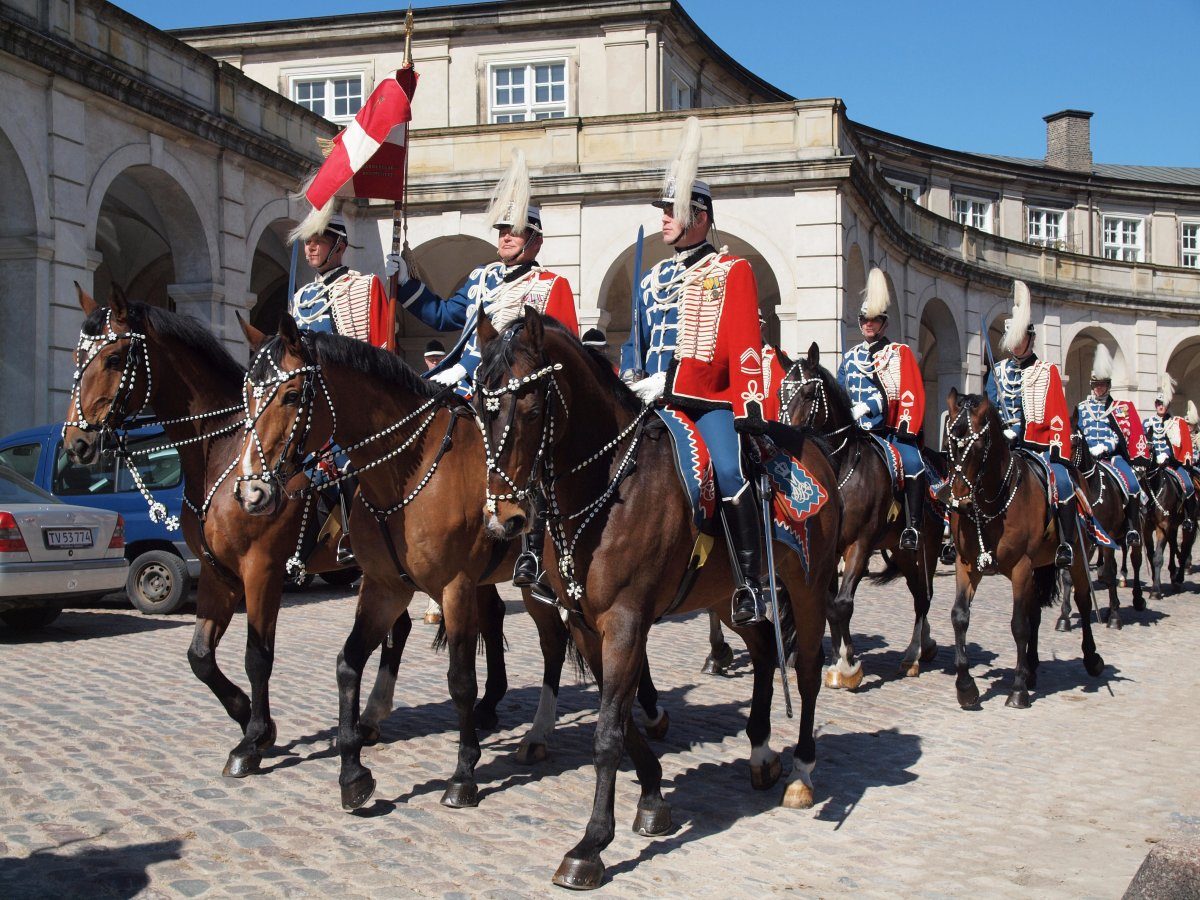 3. Helmets Optional
Bicycles are the preferred method of transportation for Danes, and there are wide bike lanes along the roads everywhere you look. In fact, there are more than twice the number of bicycles than cars in the country and over 50 per cent of Copenhageners of all ages regularly get around on two wheels – and love to ring their little bells while doing it! However, it's interesting to note that while it's one of the most cycle-friendly nations on Earth, they also have one of the lowest levels of helmet use.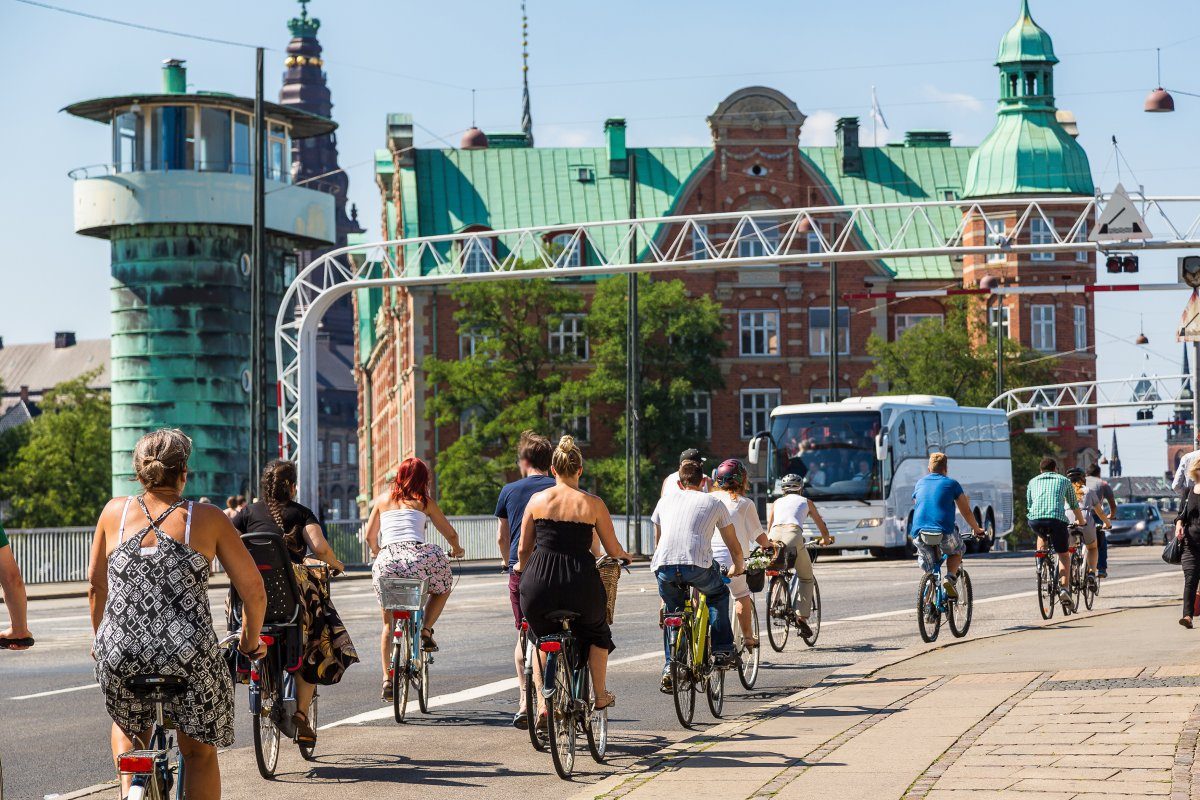 4. Rule Breakers…Nope
Danes are sticklers for rules and this can come as a shock for visitors. For example, even when no cars or bicycles are in the street, it's a ghost town, and proverbial tumbleweed rolls past, Danes will wait patiently on the sidewalk until the flashing LED man tells them to cross rather than jaywalk. It's shocking to see it live and easy to tell foreigners from locals when a lone Dane is left standing all alone on a recently vacated sidewalk.
5. The Legality Of Pusher Street
Amsterdam may have its Red Light District, but Copenhagen has their Green Light District. Freetown, on the island of Christiania in Copenhagen, is a self-proclaimed autonomous neighborhood established by hippies in 1971. It began as a social experiment in alternative lifestyles and has been known for its rather liberal attitude towards drugs. The main drag is known as Pusher Street, where weed and hash were openly tolerated up until 2004. It's now technically illegal, but the business still thrives – you just have to be a little more subtle about it. It's a fun area to explore, but don't don't even think about documenting your time in this "green" bazaar however, as "No Photography" signs are everywhere, along with runners and bodyguards who ensure this remains the case.
6. Let Happiness Reign
Feeling down? Then make Denmark your next travel destination as the UN's World Happiness Report 2016 ranks it as the happiest country in the world (while the USA came in at number 17). The European nation has been topping the happiness chart since 2013, and though there are many instances of depression during the gray winter months, overall the quality of life Danes enjoy has allowed them to hold this title year after year (this despite the fact that they have some of the highest taxes in the world). Maybe if you're there, some of the bliss will rub off on you.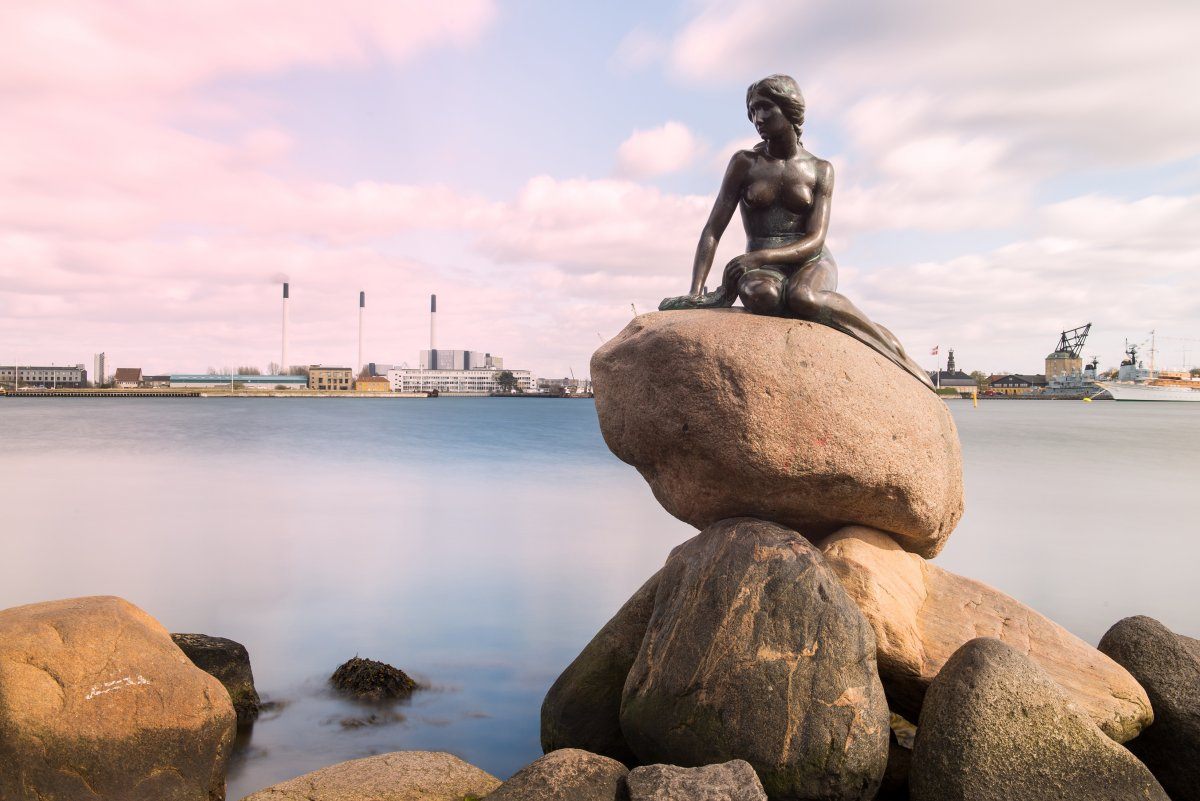 7. FYI, Porn is Legal and Widely Available Here
Maybe this is why they're so damn happy? The Danes are a little more relaxed when it comes to sexually explicit images than some other countries. In 1969, Denmark became the world's first country to legalize pornography. You can purchase it in just about every neighborhood convenience store or gas station, and there's a TV station that freely broadcasts hardcore material with no barriers to access it. They do have some basic guidelines, however. Pornographic magazines must be displayed out of eyesight of children, and may not be sold to those under 15 years of age.
8. Family Trumps Food
If you want to throw a party in Denmark, expect to spend a pretty penny. Hosts can spend up to six months' salary on one formal celebration and that covers rent, drinks, food, and entertainment (especially for "round" birthdays like 30, 40 or 50). They love to eat and drink socially and tend to prefer traditional meals like smørrebrød when they do. The interesting thing is that is that spending time with friends and family outshines what's being consumed. That being said, New Nordic Cuisine has become a globally respected culinary trend, and the Copenhagen restaurant Noma was voted Best Restaurant in the World in four different years.
9. Hiding In Plain Sight
Flashy cars, diamonds that can be seen from outer space, and other gaudy shows of affluence have no place in Danish culture. High social position and wealth, while recognized by individuals of a similar economic position, are usually understated otherwise. This is because of the "Jante Law"—a code of morality formulated by author Aksel Sandemose in his 1933 novel A Refugee Crosses His Tracks. It emphasizes that an individual shouldn't display material or other portrayals of superiority, and boasting in public should be avoided. So that guy in the black jeans, scuffed boots, and grey sweatshirt could be a multi-millionaire and you'd never know, unless you know.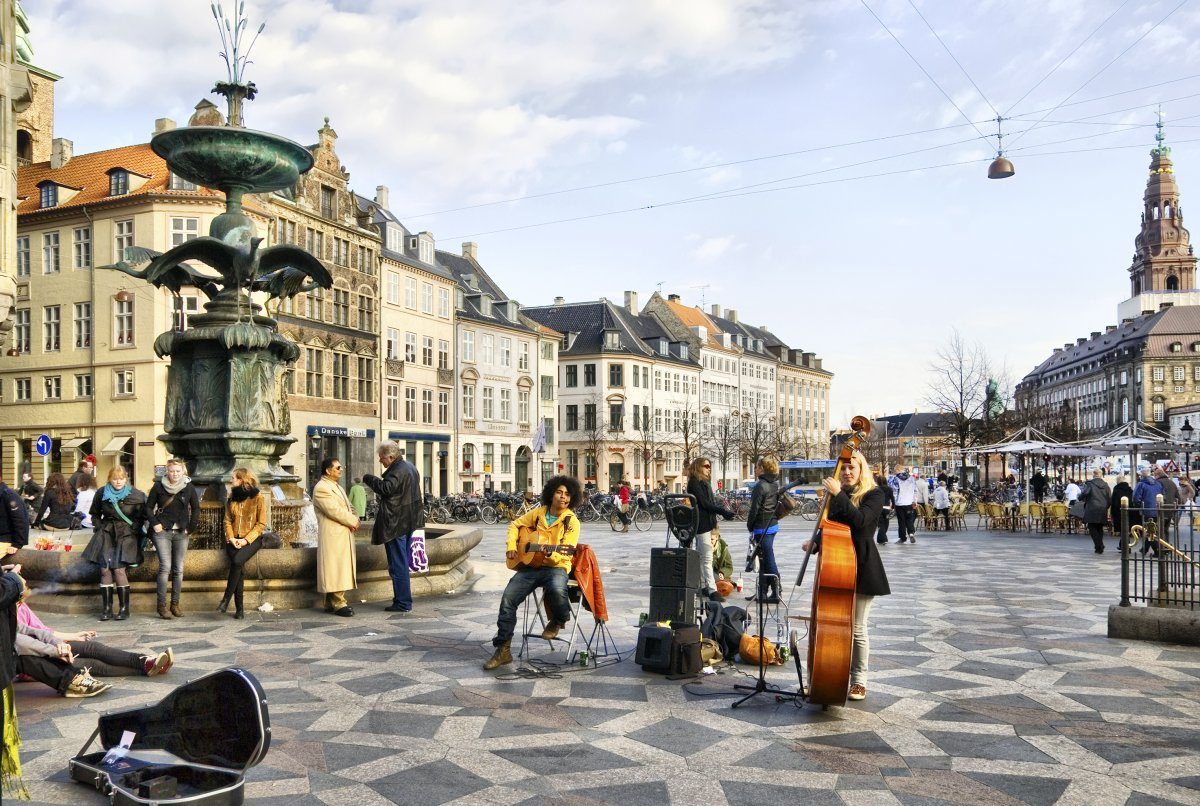 10. This Might Drive You Batty
Creeped out by a bat in the house? They're protected by law, so don't dare whack it with a broom. You cannot harm or kill a flagermus. One Danish family had to vacate their house for a year because they could not get rid of these flying rats and just couldn't take it anymore.
11. Plastic Money
Traveling with credit and debit cards has made travelers checks kind of obsolete these days. A good rule of thumb is to use an ATM/Debit card to make cash withrawals and a credit card to make in-store purchases, hotel payments and the like. Note that in many Danish establishments, cards without a chip and a four digit pin number won't work. Always carry some kroner (their local currency) for smaller transactions – like some delicious salt licorice ice cream!
12. All The Beer
Beer-lovers, you have found your country of choice in Denmark. Nearly everyone is a beer drinker and though it's not uncommon to see 14-year-olds drunk in the streets, the legal age for purchasing beer and wine is sixteen in shops, and eighteen in restaurants and bars. Danes have a long history of beer making and drinking, and it's been a part of their culture for over 5000 years. There are over 100 breweries in Denmark, so try more than just Carlsberg or Tuborg. If you're visiting during holidays, look for special blends only available at times like Christmas or Easter. There's even a holiday called J-Dag where samples of Juleøl, seasonal Christmas beers, are given away freely in the streets.
13. Just No
Don't just show up at a Dane's home, as they find this offensive and rude. Privacy is a big deal in their culture, so random drop-ins without even a call first won't be seen as a sweet, spontaneous gesture. They also won't just come up to a foreigner and have a conversation, as they'll perceive it as an invasion of the individual's privacy, so don't mistake their standoffishness as rudeness. As for long conversations about religion, your hopes and dreams, or politics, it's best if you leave these hot topics out unless the conversation requires it.
14. Do The Hygge
No it's not some crazy dance, but a word without an exact English translation. Hygge (prounounced "hooga") roughly means "cozy contentment", something that brings out warm, fuzzy, feelings. Danes feel this at times like autumn and winter, when they're all snuggled in and bundled up, perhaps before a roaring log fire with loved ones. Being surrounded by candles with family and friends drinking gløgg or having a summer picnic in the park are some of the ways to experience this happy hygge feeling.
15. In Rain Or Sleet…
Have a little one going with you on your travels? Don't worry about the time of year you take them to Denmark, as long as they're in the right clothing infants can be left outside. Left outside? What if someone takes my baby! A good question, but a worry that parents there just don't have. Many leave their bundled babes outside while they do business in cafés or shops, and aren't the least bit worried about them being kidnapped or getting chilled. In fact, they believe that plenty of fresh air (even in winter!) is necessary for good health and development.