Every country has its cultural quirks and legal oddities, and Switzerland is no different. With everything from animal lawyers to a centuries-old statue that no one's quite sure about, the Swiss have far more than delicious chocolate up their sleeves. Some of these rules are as cuckoo as a Swiss clock. So what could possibly be peculiar about this affluent nation known for nature, neutrality and luxury? Let's find out!
1. Be Quiet!
You know those neighbors whose lawnmowers are in full gear before the cock crows on a Sunday? That isn't an issue in Switzerland as due to the loud noise, it's considered an offense to mow lawns on Sunday. In keeping with the noise complaint vein, don't even think about slamming a car door after 10 pm or you might just end up with more than scathing looks. Sundays are also not the right day to wash your car or hang clothes out to dry, both practices considered highly offensive and inconsiderate by Swiss standards.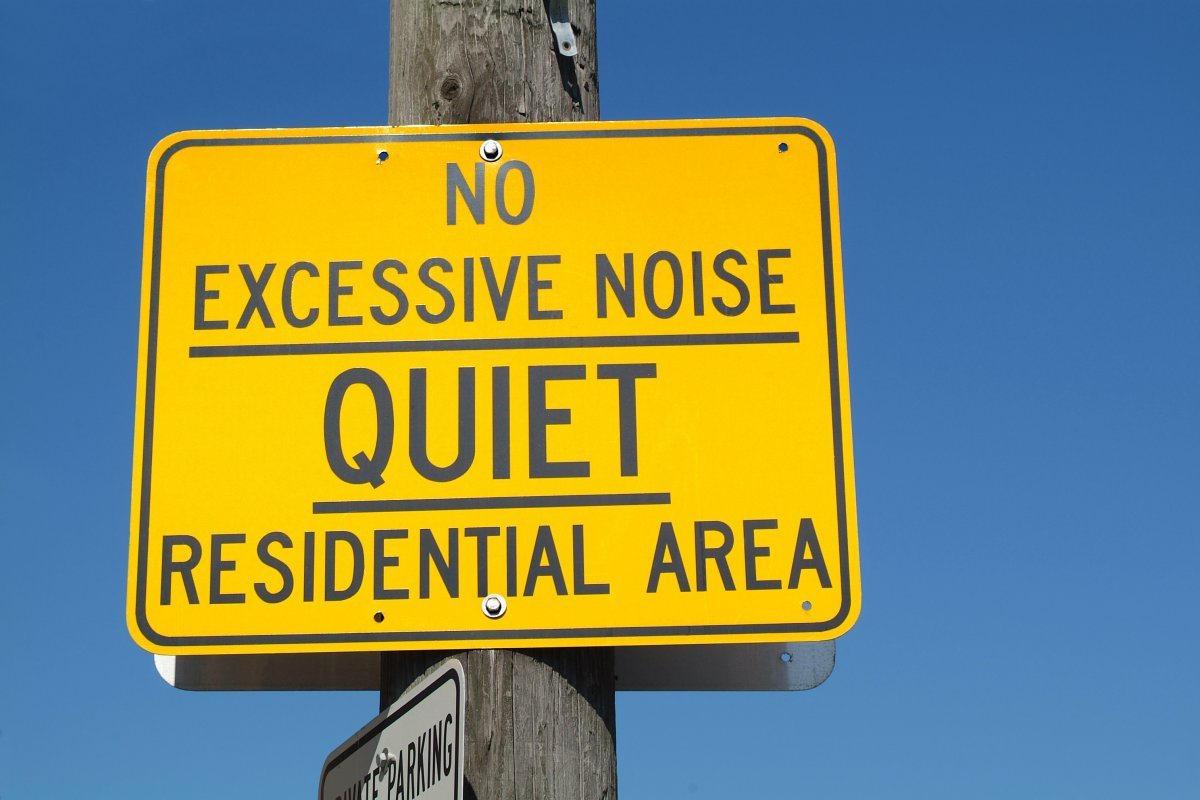 2. Legally Speaking…
See those large, yellow vending machines in Zurich? They dispense clean, government-subsidized syringes to heroin junkies. As for the greener side of things—grow as much as you want, gift as much as you want, smell, smoke, eat, and whatever else you want to do with marijuana as often as you want, but don't ever sell it. It's illegal to sell hash and marijuana in Switzerland, but legal to use and grow it. This has resulted in approximately 100 tons of hash and marijuana used each year by around 600, 000 citizens—one of the highest rates of cannabis use in the world. Thank goodness they've got all that great chocolate and cheese to deal with the munchies.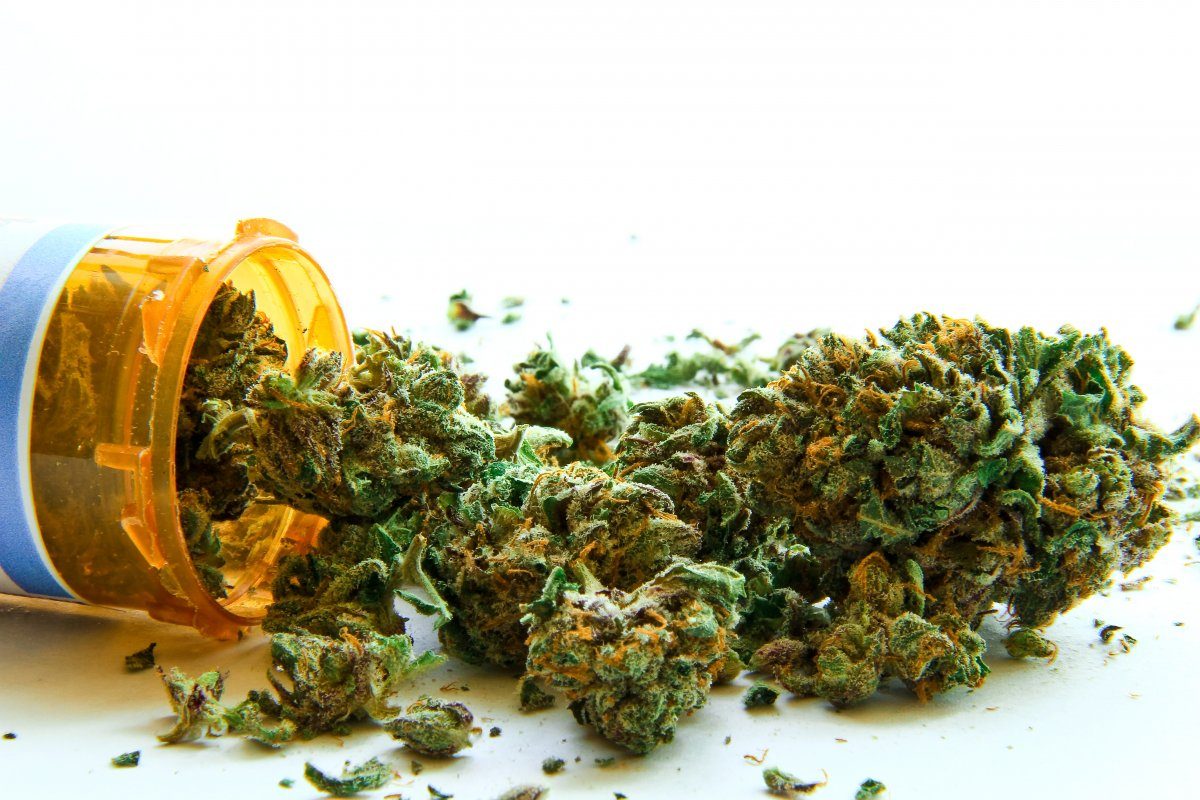 3. Table for Two?
The Swiss animal rights code is pretty strict, especially regarding social species. Forget about keeping just one guinea pig as a pet, if you're going to have one of these sociable rodents in Switzerland, you must have two. Swiss law doesn't allow owners to keep just one and, if you're not sure where to find a partner for your furry friend, that's made easy too. Say your guinea pig's companion has died and you can't bring yourself to get a new one, just call up Priska Küng, whose "rent-a-guinea pig" service pairs up grieving and lonely guinea pigs with ideal matches. You can find this animal lover and her multitude of pets in Hadlikon, a village not far from Zürich. By the way, it's also illegal to flush a goldfish down the toilet in Switzerland, so if you need to dispose of your scaly friend, be discreet.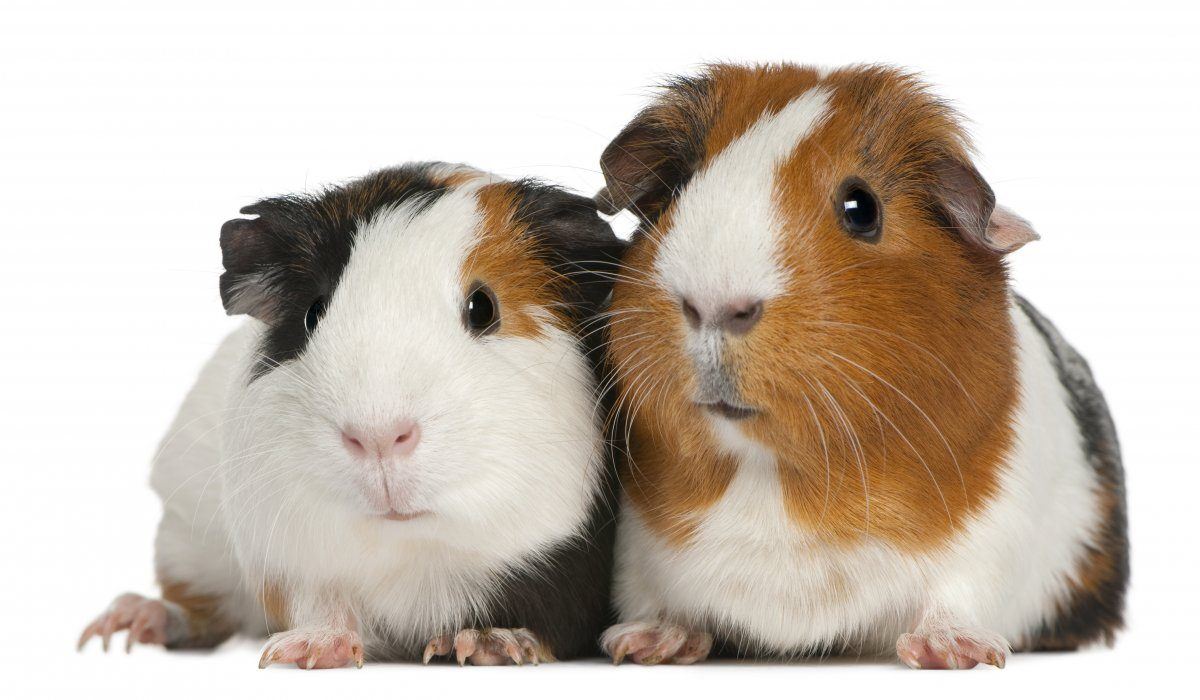 4. What Can I Help You With Mr. Fido?
While we're talking of animal rights, don't feel like your pet got his day in court? Want to speak out against animal abuse and for animal rights? Well look no further than Swiss lawyer Antoine François Goetschel, who focuses on animal rights law. This plucky lawyer's not one to mess with and once prosecuted a fisherman who took too long to catch a pike. He was also a driving force in the March 2010 Swiss referendum, which would have led to animals being given legal representation in Swiss court cases. Though it was unsuccessful, this hasn't stopped Goetschel, who continues to defend the rights of animals in cases where animal abuse is involved.
5. Kindlifresser Was Here
Kindlifresser or "Child Eater" is found in Bern, Switzerland and no one's quite certain why the 500-year-old statue of a man eating a sack of babies was built in the first place. Some believe it's a portrayal of the Greek Titan Kronos and the story of him devouring his godchildren so they could not take his throne when they were older. Others feel it is the elder brother of the founder of Bern, Duke Berchtold, who was so jealous of his younger brother's time in the spotlight that he went crazy and ate all the town's children. Another casts a foreboding light on future events, where the belief is that it was constructed to warn the town's Jewish community, especially as the hat the statue wears is very similar to the pointy Judenhut that was forced on Jews during that period. Whatever its reason for being, Kindlifresser's 1546 construction makes it one of the oldest fountains in the city.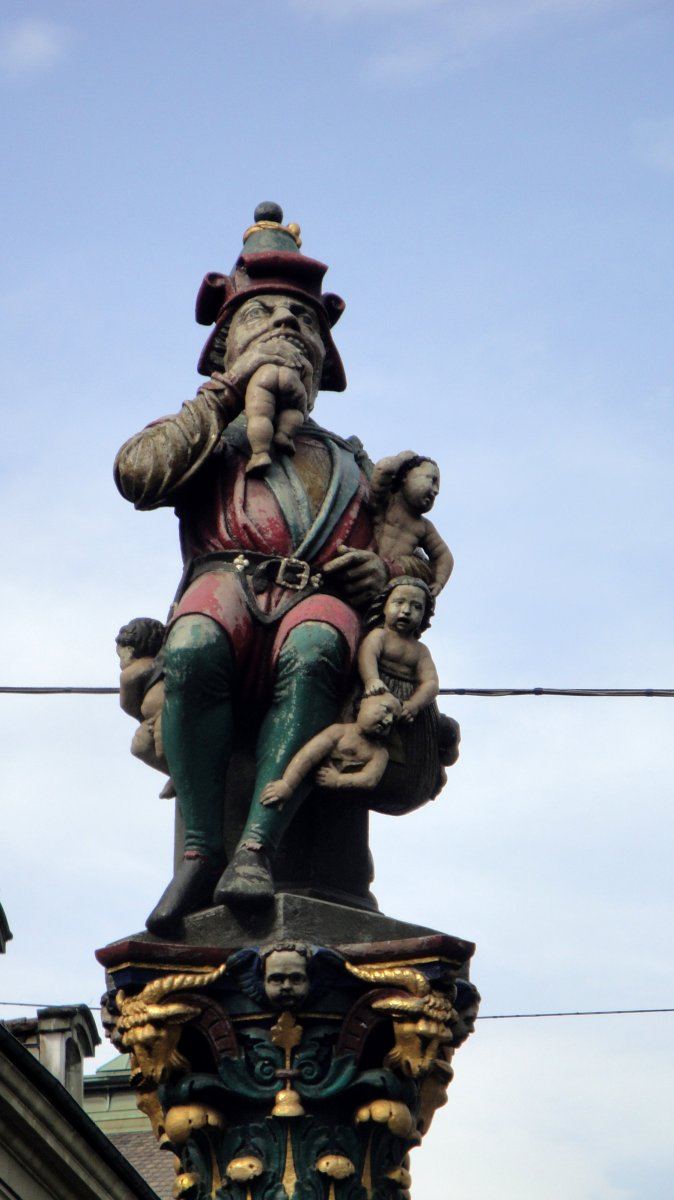 6. Believe It Or Not…
If you don't believe the Holocaust actually happened, it's best to keep that fact to yourself while in Switzerland. Though denial of the Holocaust itself isn't technically illegal, denial of crimes against humanity is, and this includes genocide. Talk like that can land you in a Swiss prison, and Holocaust denial is generally seen as a conspiracy theory of an anti-Semitic nature, and is illegal in many other countries too.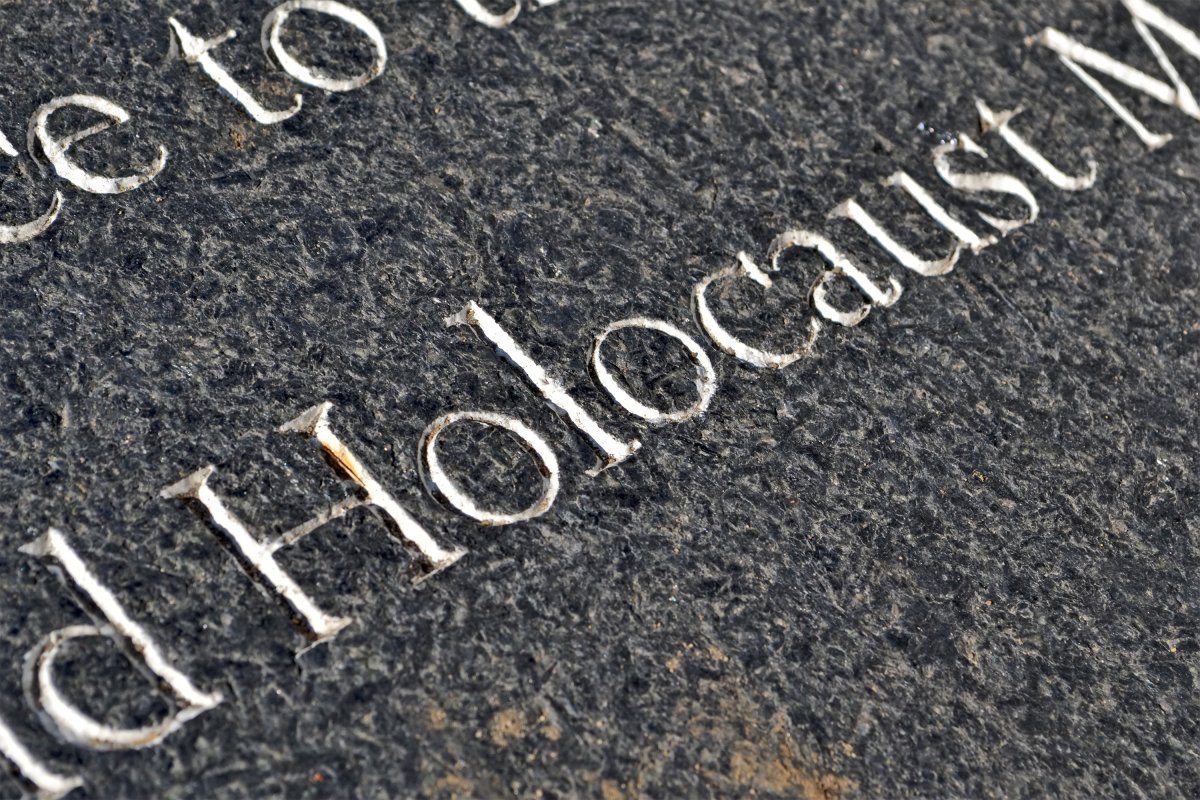 7. Ready For War
Switzerland is well known for being a neutral state during the world wars, but that doesn't mean they aren't ready for combat. Switzerland's gun ownership rate is among the highest in the industrialized nations (over 4 million guns in a population of 8 million), and the major reason for that is that the country's men are always prepared to mobilize in case of war. At age twenty, Swiss men are generally expected to go through basic military training. Afterwards, they are considered a part of the country's reserve "militia" until they're thirty (thirty-four for officers), and must keep the firearms they were issued. Despite the high firearm rate however, gun-related deaths are one seventh the number of those in the USA.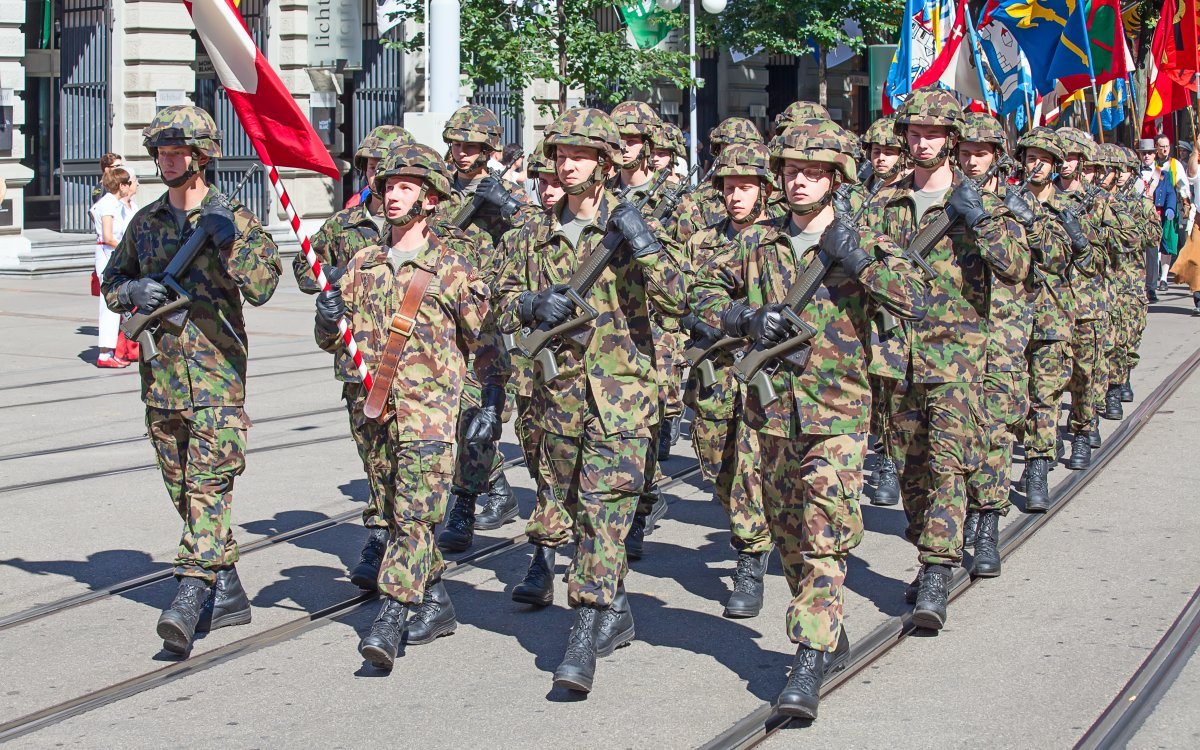 8. Break Glass…
Switzerland's population is just over 8 million, but this number is nothing in the face of their military's preparedness systems. Not only are there fully-stocked bunkers that can house the entire population, but these bunkers are hidden in plain sight in populated villages posing as regular country homes. The bunkers are just the beginning though, as at least 3, 000 locations are ready to blow at the drop of a hat in case of an attack. Yup, the Swiss aren't messing around when it comes to their nation's protection, and the destruction of every major access point into the country is high on the cards as one of their defense mechanisms. As for needing landing strips if things go south? All the military has to do is remove the highways' grade separations and they're all set. Talk about being prepared.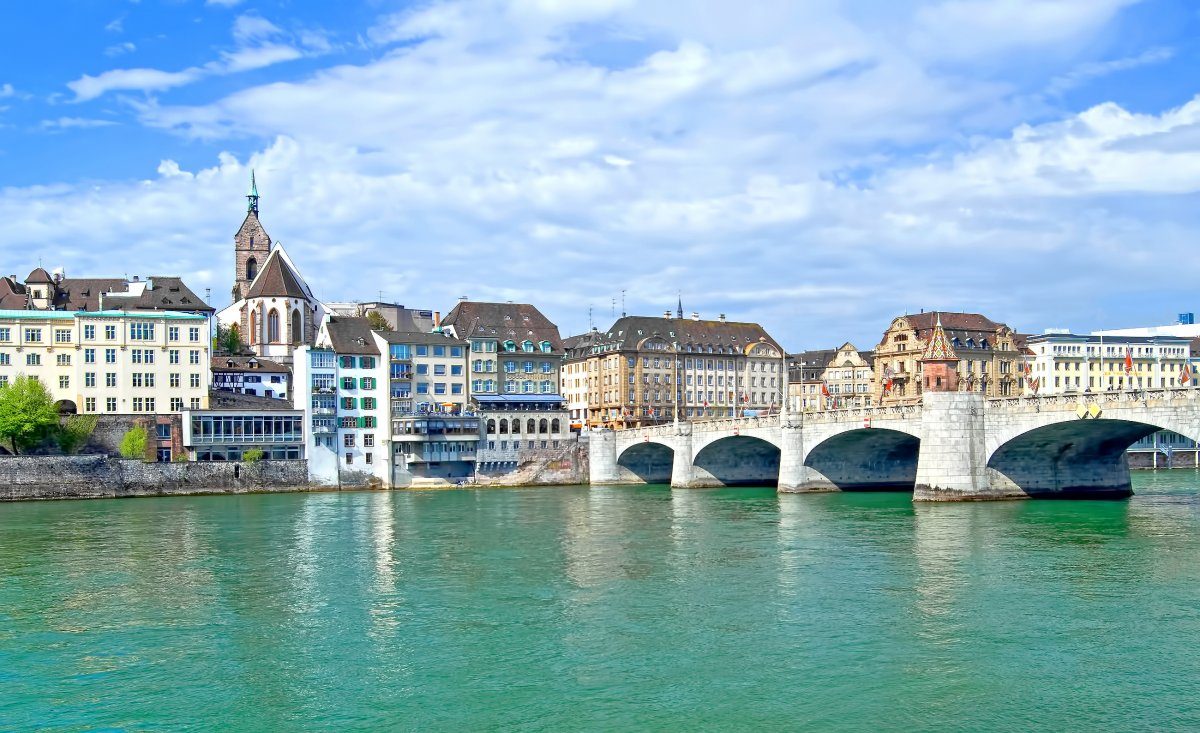 9. Can You Believe There Are Palm Trees in Switzerland?
It's not all mountainous Alps in Switzerland. Around Lake Lugano in the south of the country, palm trees actually grow. Heidi never mentioned that.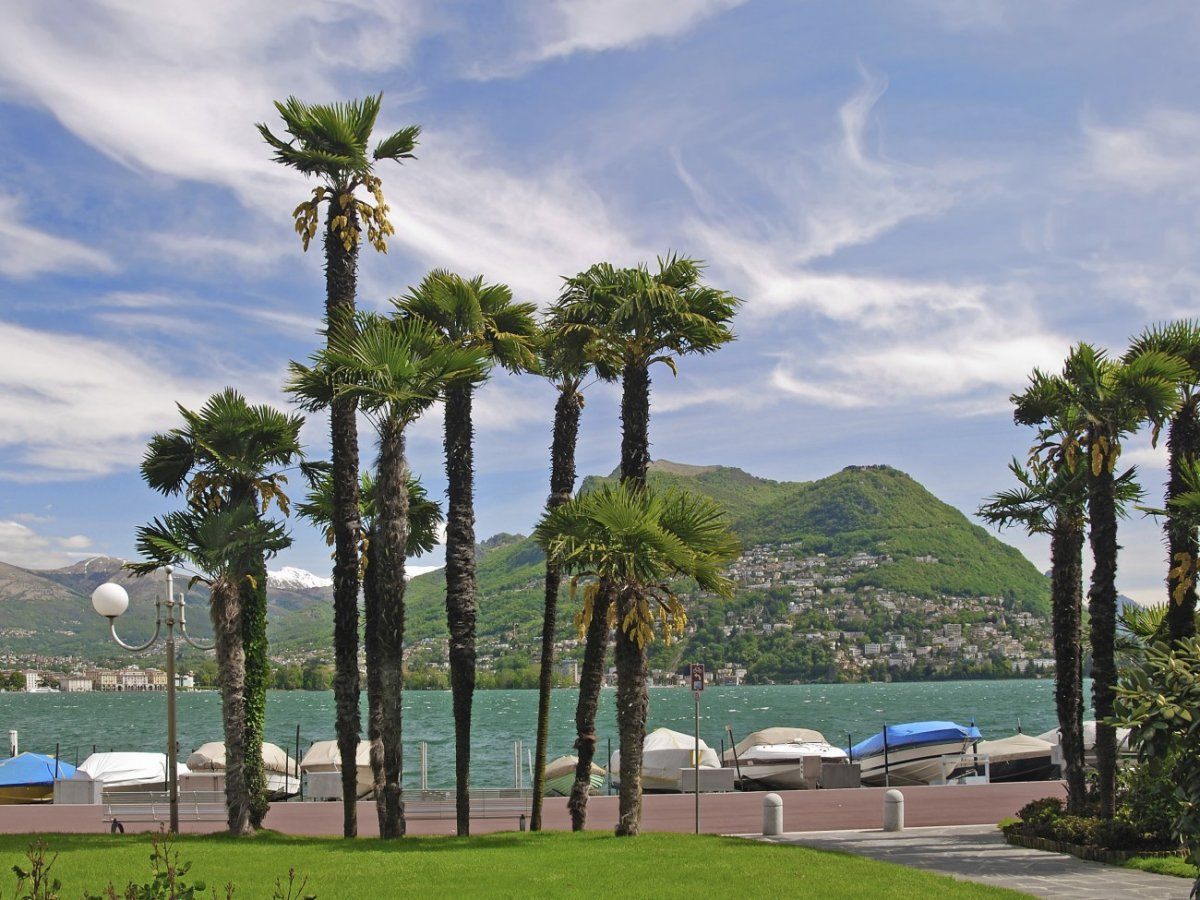 10. Chocolate Is a Serious Business
It's not just a stereotype. Chocolate really is the biggest export of Switzerland. About seven million triangular chunks of Toblerone are produced in Bern each year. What's more, they've actually created an edible gold chocolate!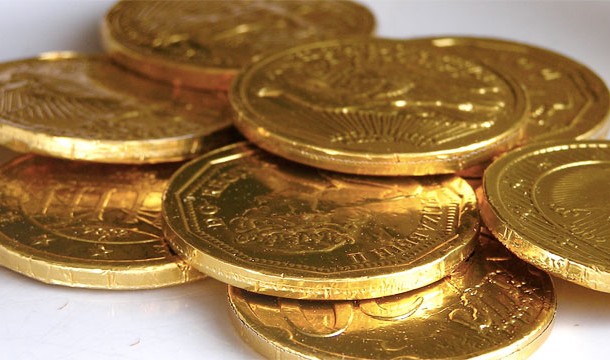 11. I Challenge You!
Switzerland practices direct democracy, the only country to do so, so its citizens have more power than in representative democracies. If citizens can secure 50, 000 or more signatures against a law passed in Swiss parliament within a 100-day period, they can successfully challenge that law. Using the majority rule, voters decide if they will reject or accept a law based on a national vote, the results of which are determined by the number of votes for or against.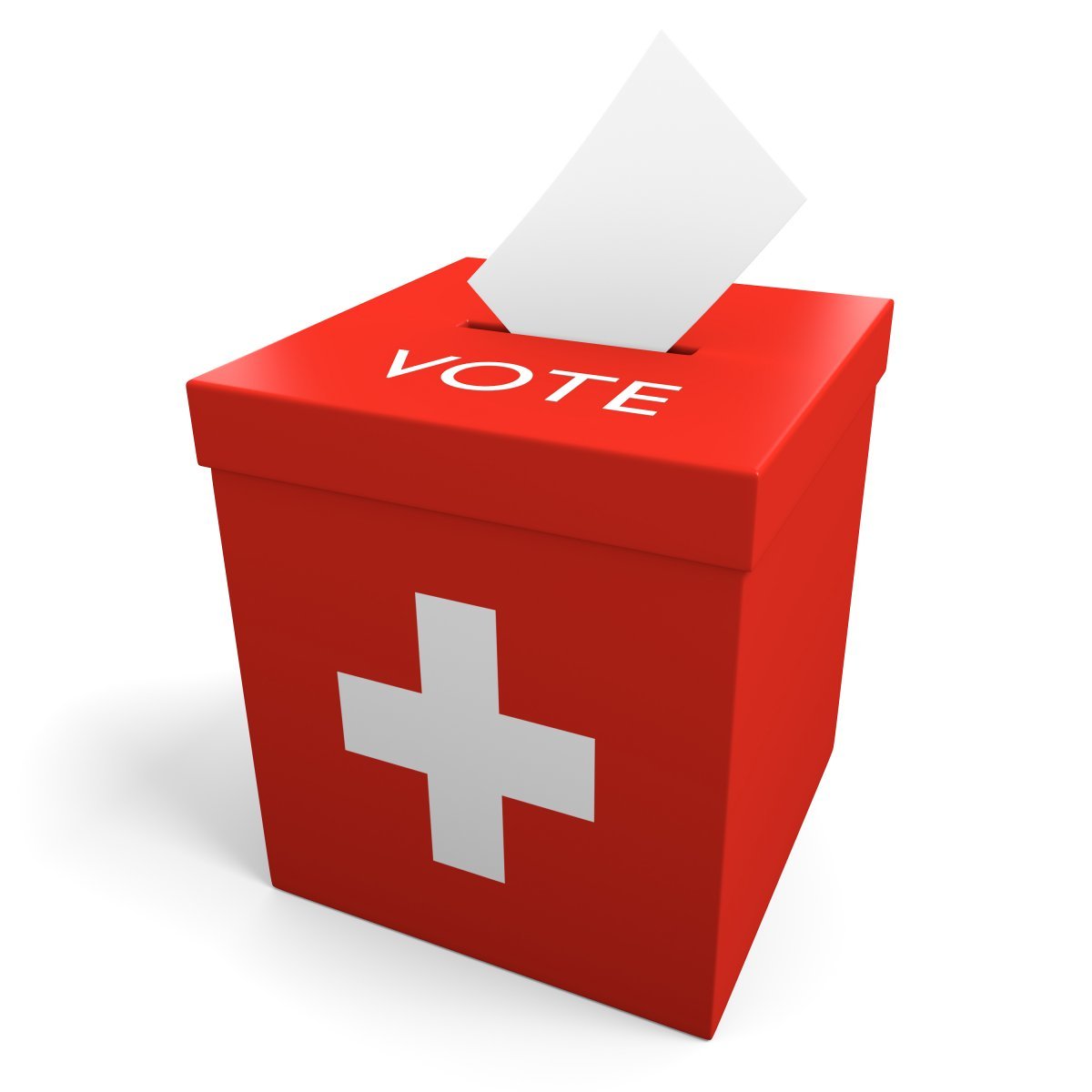 12. A Cow For Some Magic Cheese
The Swiss take their cheese very seriously. Leasing a cow to restaurants is customary for Swiss farmers, as it's not only legal to do so, but all the cheese that is procured from the cow's milk can be kept by the leaser. Though private leasing arrangements are rare, some still choose to do so, preferring to create cheeses more suited to their palates than those found in stores.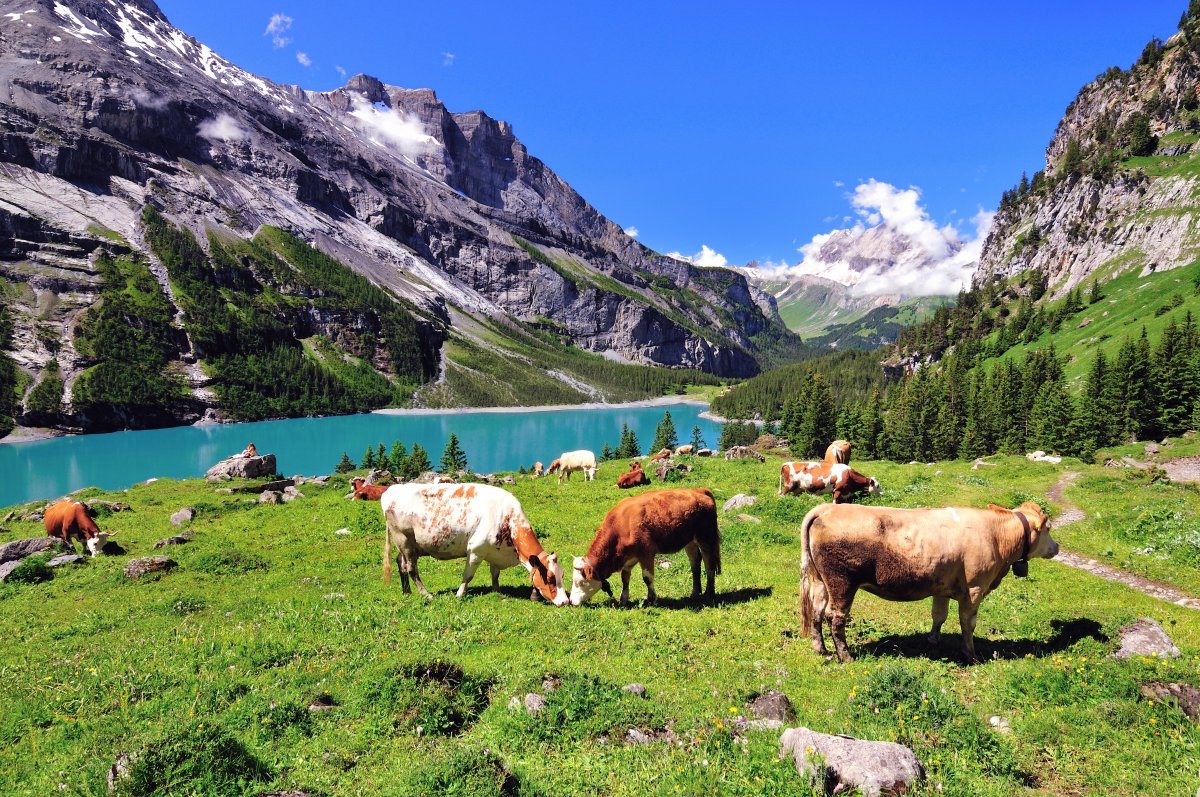 13. Out Of Order
If you need to use a Swiss toilet after 10 pm, hopefully it's for number one, as flushing is not permitted after that time. This came about because of tenant laws that charge tenants to be considerate of their neighbors. In recent times, improved insulation and modern construction practices have helped to more or less abandon the need for rules like this. As for the men out there, relieving yourselves while standing after 10 pm is also considered an offense. To say drink that in is probably pushing it.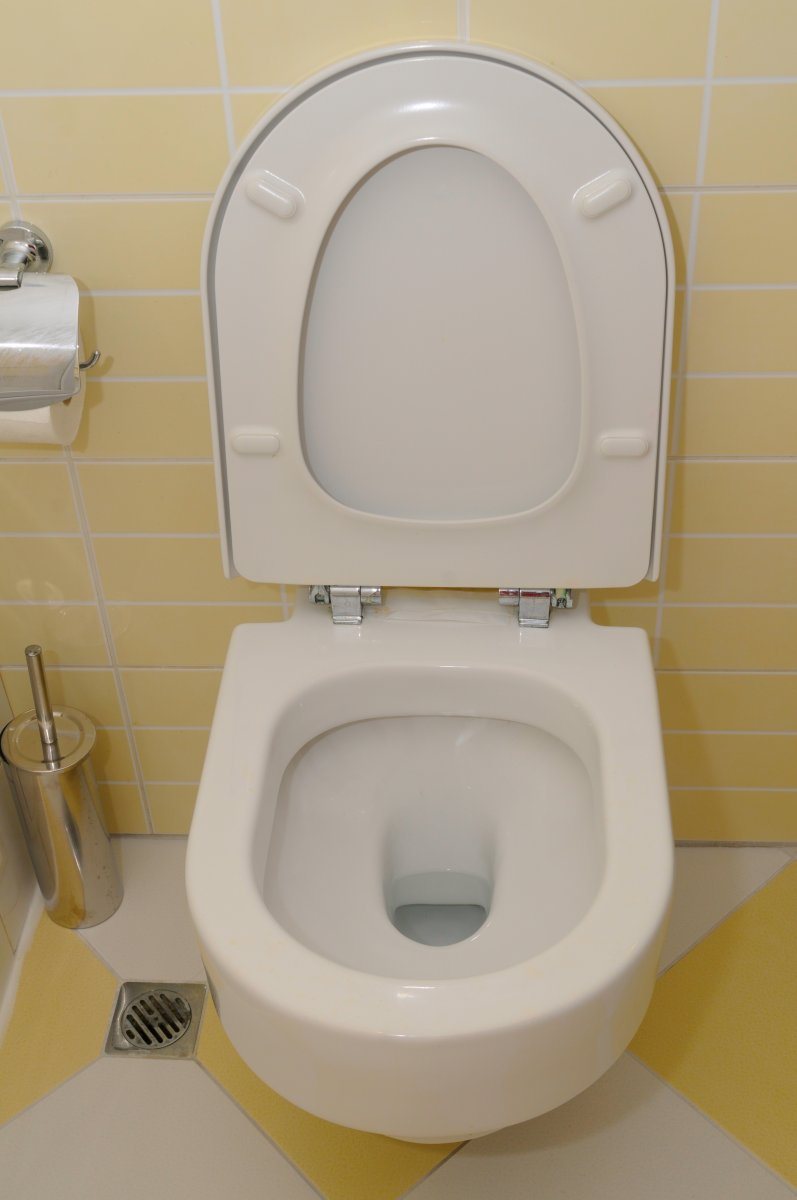 14. Please Recycle, But Not on a Sunday
The Swiss have a high rate of recycling, which is commendable. Just don't return clinky bottles and cans to public bins on a Sunday, though. A woman in Zurich was caught perpetrating this offense and was offered a choice between being levied a fine or spending two nights in jail.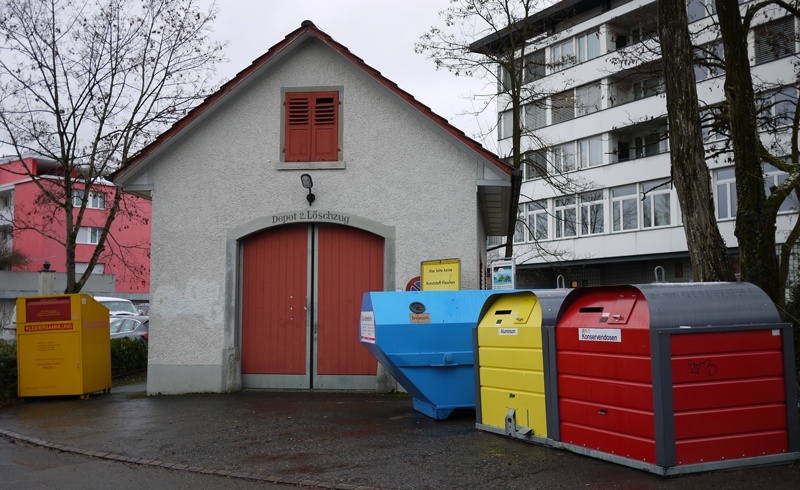 15. So What's Oddly Legal There?
Here are some things that are oddly legal in Switzerland. You can legally download music and movies, no problem, just not share them. Prostitution is legal and so is assisted suicide. The Swiss are okay with public nudity, but draw the line at nude hiking. The Appenzell region in the northeast banned this activity in 2009 and actually fined a violator 100 Swiss Francs in 2011.