Nepal was already a beautiful and inspiring country to visit, but after the magnitude 7.8 earthquake that rocked central Nepal in early 2015, there has been a greater push for tourists to travel there. Travel trade organizations and the Nepal government have urged tourists worldwide to help the Nepalese people recover from this disaster by engaging in commerce there and, with tour operators, hotels, and travel agencies giving amazing discounts to do so, it's as good a time as any. Still need convincing? Here's why Nepal's perfect for your next escape.
1. Great Deals in Thamel
We all love a good deal and Nepal is a budget-traveler's dream destination. In Thamel, a commercial district in Nepal's capital Kathmandu, shoppers can feel right at home throwing money around on items like souvenirs, clothing, music, trekking gear, pashmina textiles, fresh vegetables and fruits, and delectable pastries, as deflated prices combined with a weak currency make Nepal a must-visit for the bargain-loving shopaholic. With numerous discounts to attract visitors to Nepal, it's even easier to find the right deals on transportation, accommodation and activities for your travel plans.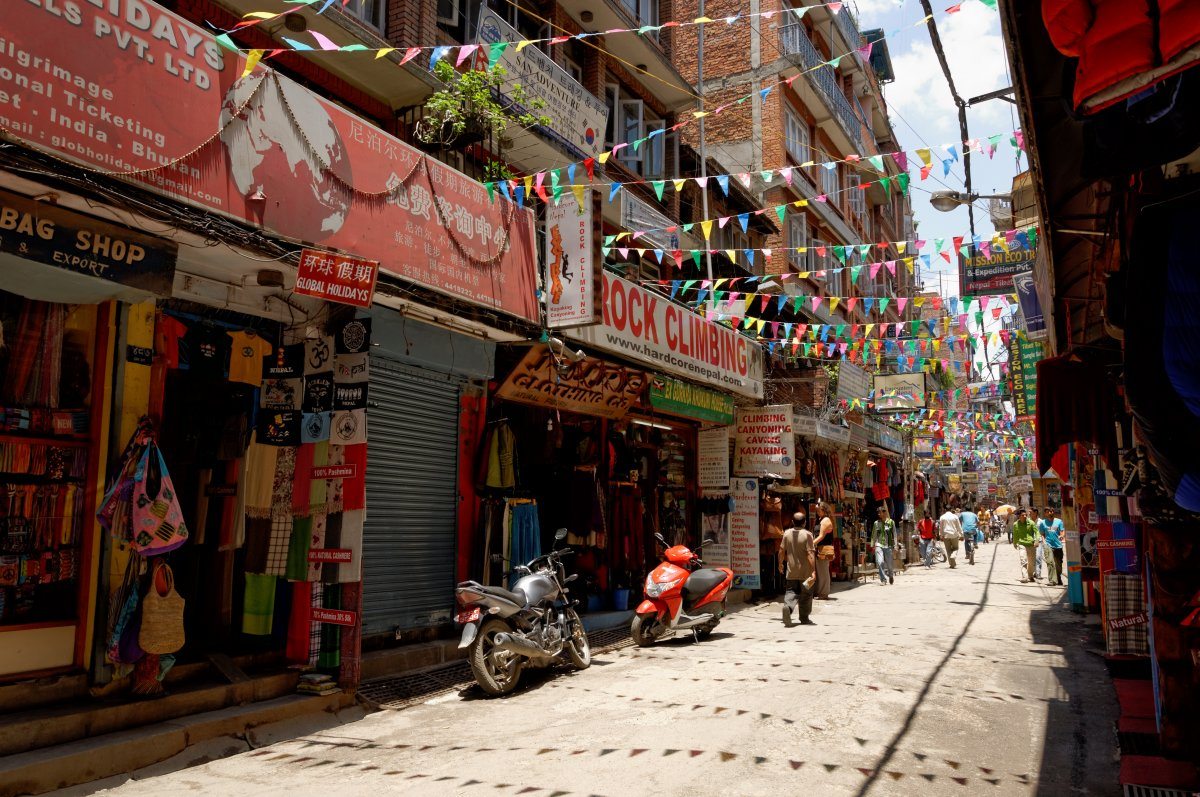 2. Pokhara (The City of Lakes)
While there are over 200 lakes in Nepal with glacier origins, Pokhara offers breath-taking views of the Phewa Lake, which lies south of the Pokhara Valley. Reflected in the water is an awe-inspiring view of Fish Tail's Peak. Picnickers are in for a treat as you will also find the rich flora of Queen's Forest to enjoy a quiet afternoon, and for those who want a little more adventure, rent a dunga (boat) and discover the emerald-green waters close-up.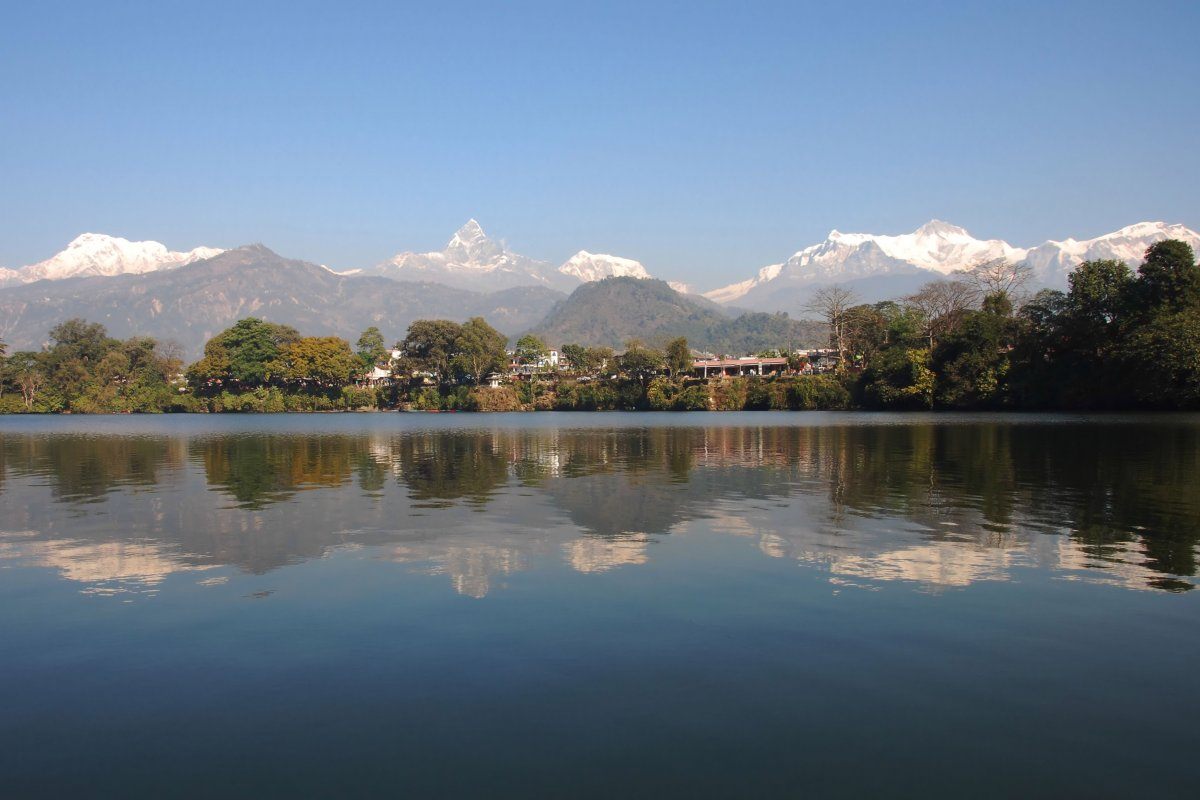 3. Tranquility
If you're looking for somewhere to take relaxation to the next level, Nepal is where you want to be. If you want a place to start your healing journey to a more tranquil you, check out Nagarkot, which is away from the city and hustle of everyday life, and is a beautiful area to enjoy. Overall Nepal has been considered sacred for centuries and it's a place that exudes peace and calm (well, beyond Katmandu), making it difficult for good feelings not to rub off on visitors.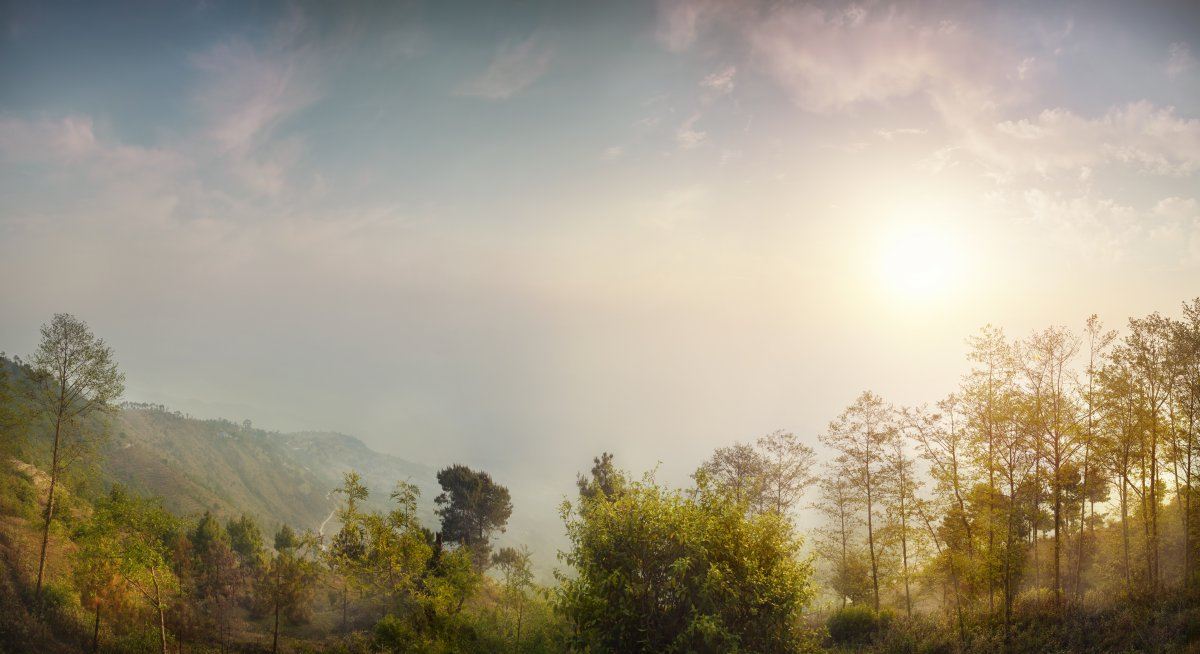 4. Patan Museum
Step into the past and walk where royals did at the Patan Museum. Originally a royal palace of the former Malla kings of the Kathmandu Valley, the museum features a gilded door and window that look out on one of the world's most beautiful squares. Take in some of Nepal's rich culture with a visit, and discover the country's incredible traditional art, which is on display in an intriguing architectural setting. If you're ticking them off your bucket list, note that the museum is a UNESCO World Heritage Site.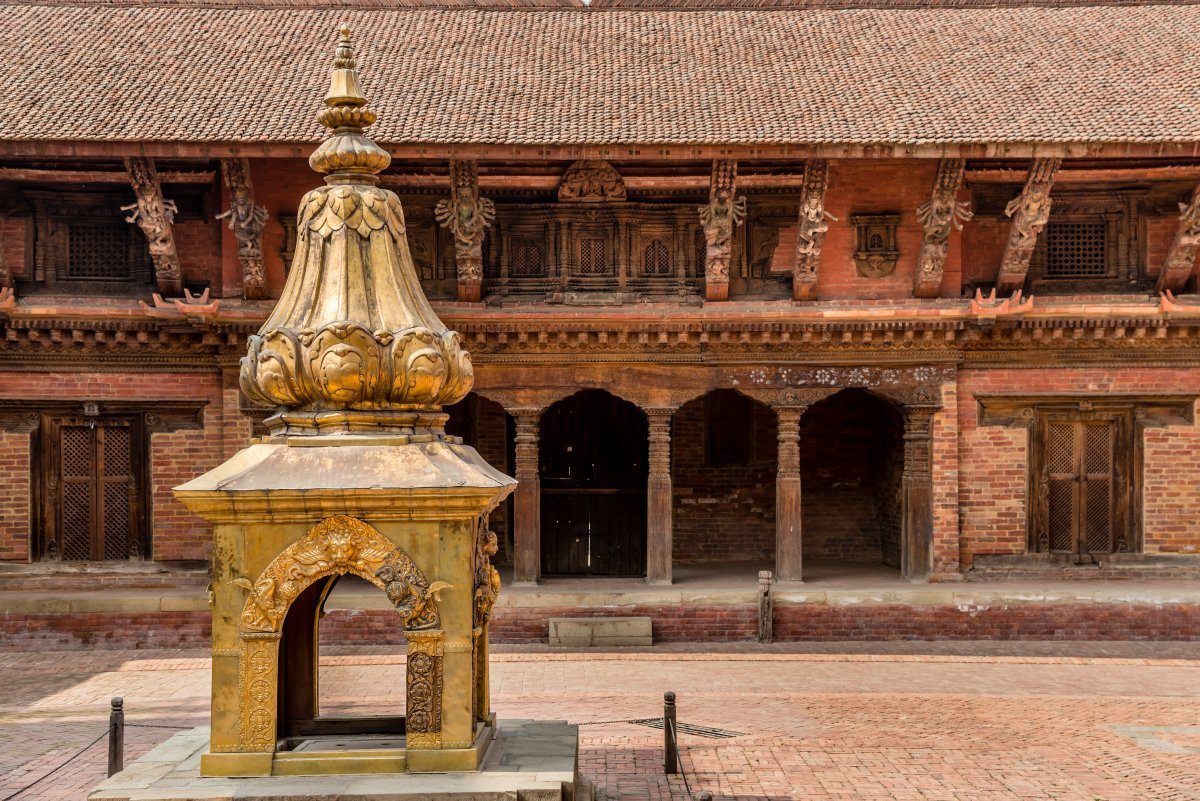 5. Kathmandu Valley
How amazing must it be to live in a place that boasts a city considered one of the most historical in the entire world? On your visit, you will discover the reasons as you make your way to the Kathmandu Valley. This is such a historically wondrous place that the entire area falls under UNESCO World Heritage Sites, for seven individual groups of monuments. These are: the Hindu temples of Pashupati, and Changu Narayan, the Durbar Squares of Hanuman Dhoka, Bhaktapur, and Patan, and the Buddhist stupas of Bauddhanath, and Swayambhu. The city, which had approximately 130 prominent monuments, is found at the crossroads of Asia's ancient civilizations. Delve into the history, as the only one of the seven sites closed to the public is Changu Narayan's temple complex.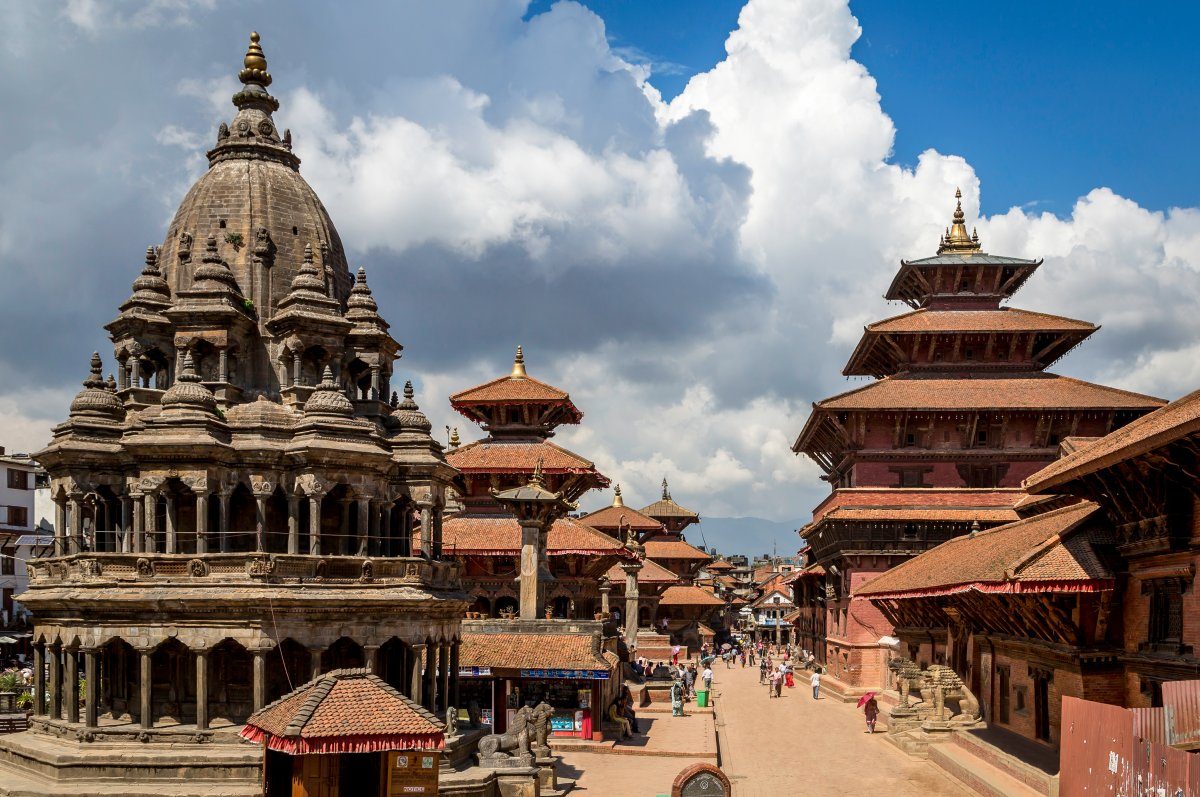 6. Cheap Transportation
With so much to offer, one would think that something like transportation would be expensive. After all, you're getting to experience one of the most incredible places on the planet in real time. Actually, it's the complete opposite. There are many modes of transportation visitors have to choose from, and the choice depends on where you're going and the kind of experience you want. Taxis are often found in major tourist destinations like Patan and Bhaktapur, tempos—large auto-rickshaws that run on fixed routes—are mainly found in larger cities, while cycle-rickshaws are still commonplace in Terai towns and old Kathmandu, and allow users a great way to explore narrow and crowded streets.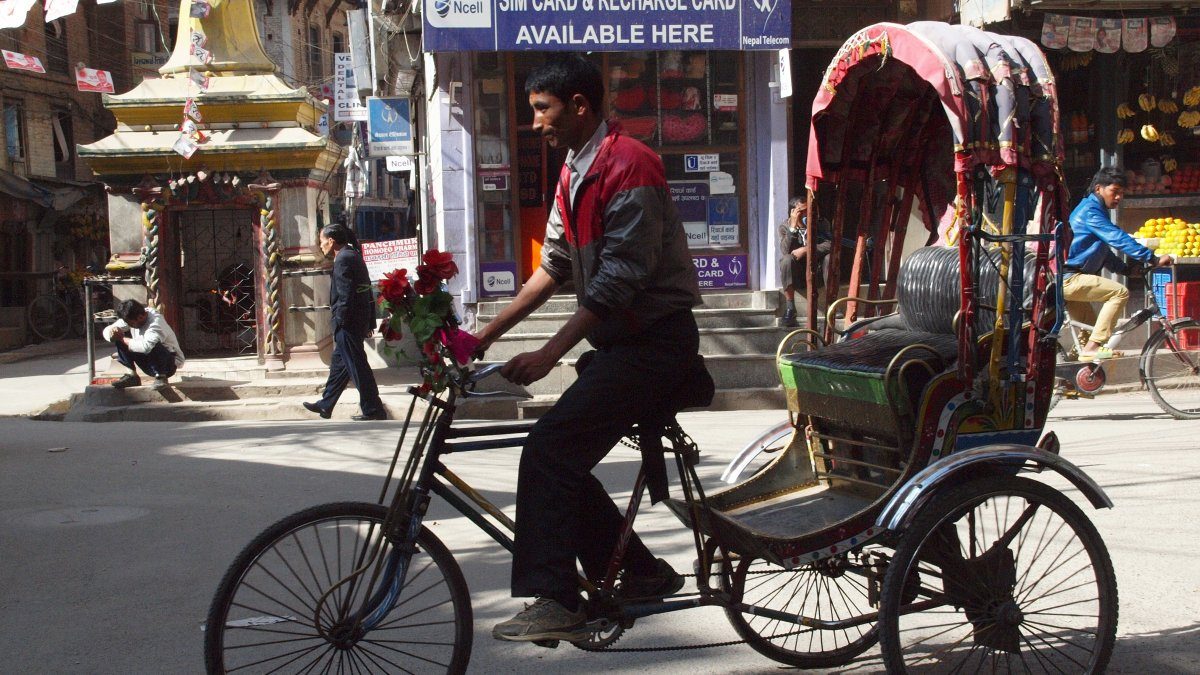 7. The Gandaki River
A place important to the Hindu faith is the Gandaki River, which is worshiped as a form of Vishnu in that religion. Also known as the Seti River, or the Seti Khola, it is considered one of the holiest rivers in the country. From it visitors can catch glimpses of the Mahendra Gufa, a limestone cave famous for its stalactites and stalactites. Don't miss the nearby Bat Cave, too.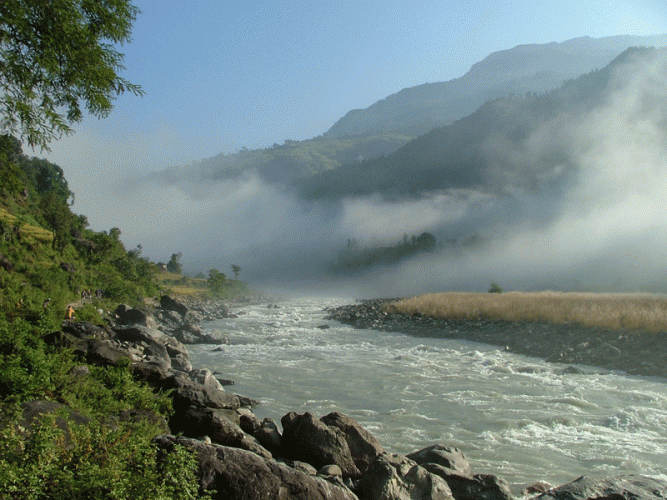 8. The Himal Mountains
Trekking is a popular activity in Nepal and the high seasons are usually February to May (spring) and September to November (fall). The northern part of Nepal is made up of the Himal Mountains, boasting over 240 peaks exceeding 20, 000 ft. above sea level, and as you can probably imagine, featuring views that simply take your breath away. The range lends its name to the Himalayas and it is here that the bravest of explorers take on Sagarmatha—Mount Everest. Though there are high seasons for the activity, this doesn't stop locals and visitors alike from taking trek trips in every season, including the summer monsoon.
9. Mount Everest
With clear skies and great weather, December in Nepal is one of the preferred times to take on the mountain known to Nepalese as Sagarmatha, and to the rest of the world as Mount Everest. Located in the Mahalangur mountain range in Nepal and Tibet, the Base Camp reaches 17,598 feet (5,364 meters) in the Himalayas, and the tallest mountain on Earth thrives at a peak of 29,029 feet (8,848 meters) above sea level.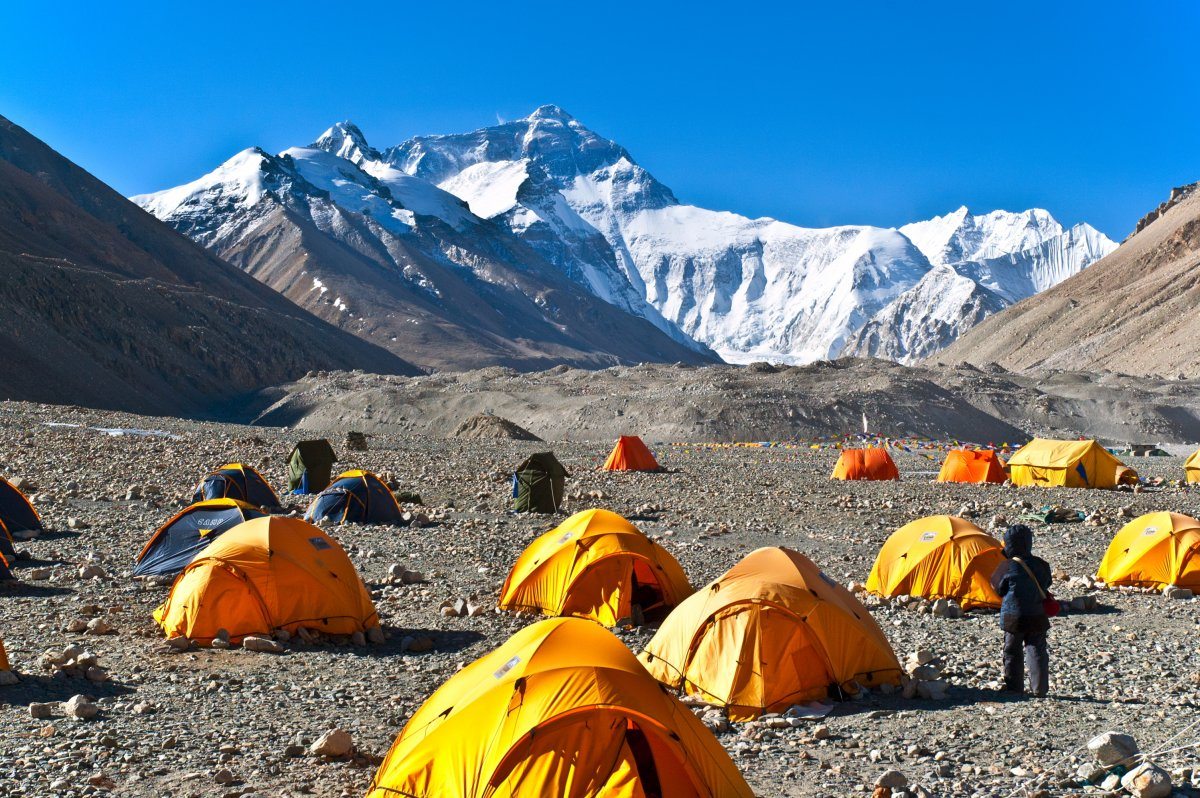 10. National Museum of Nepal
With an impressive collection that includes thousands of historical, culturally-significant, pre-historical, and archeological objects, the century-old National Museum of Nepal is a major hub as it relates to ancient Nepalese artistic mediums. Found in Kathmandu, it is a must-visit for any history buff and even if that's not your cup-of-tea, absorb the atmosphere as you take a step back in time to visit Nepalese culture as it was.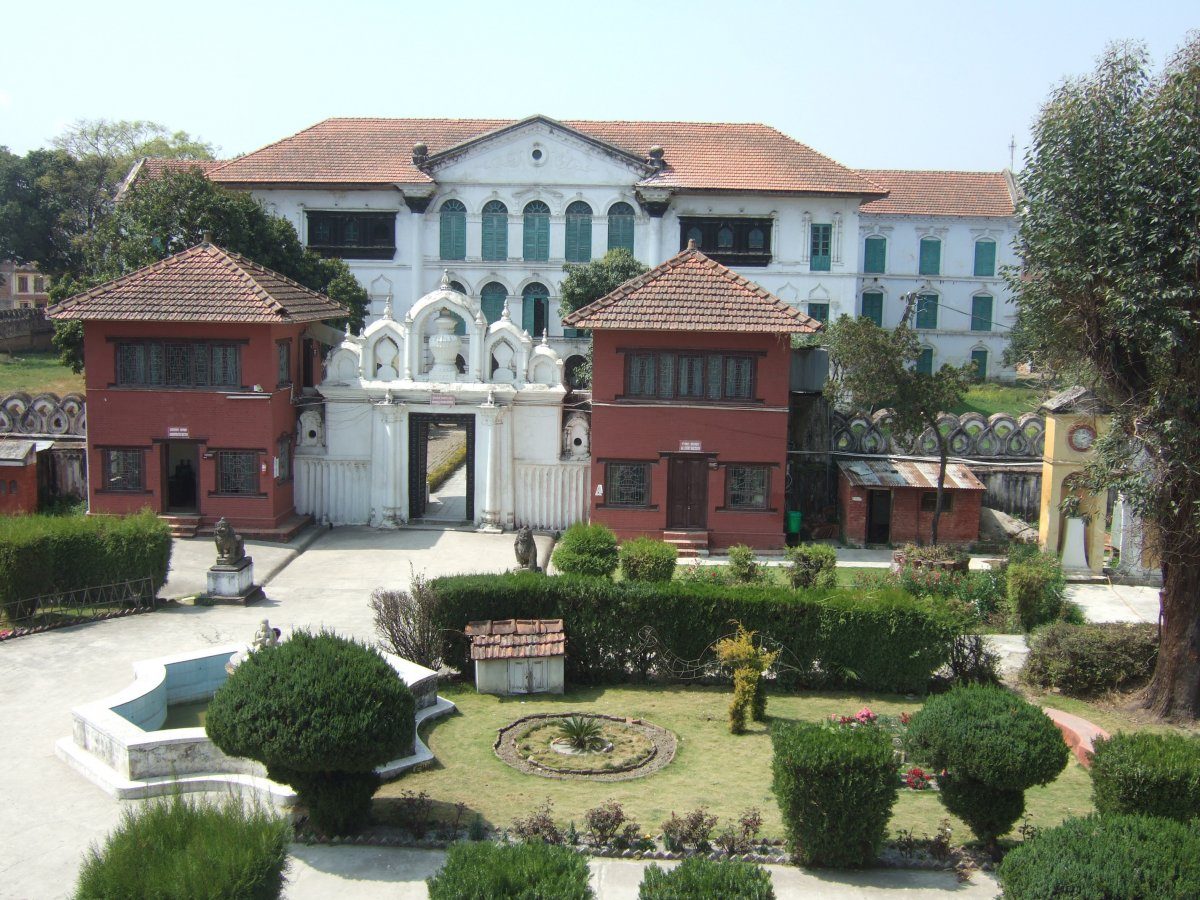 11. Royal Chitwan National Park
It is home to the one-horned rhinoceros, gharial crocodile, and Bengal tiger, and visitors are easily able to take in these and all that the amazing Royal Chitwan National Park has to offer. Available are numerous safari activities as you head into the lush territory that is Nepal's first national park. Found in the Terai region, four-wheel-drive safaris, canoeing, and jungle walks are just some of the activities you can take part in during the day and at night, the party gets started with a large bonfire and various culture-related performances put on by the Nepalese people.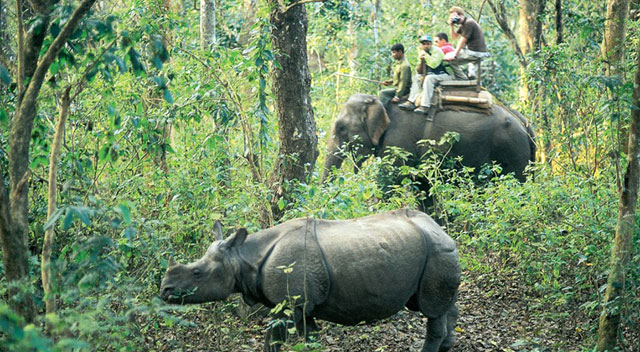 12. Visit to Lend a Hand
With Nepal being hit so hard by the April 25, 2015 earthquake, its people have had to slowly rebuild and start putting their lives and country back together. The tourism industry is a necessary element for that process being successful, as it provides income for thousands of Nepalese workers. A simple visit could change the lives of numerous families, and who wouldn't want to keep the culture, archeological prowess, and overall greatness that is this inspiring land alive? If you really want to help out, consider a mutually rewarding volunteer trip where you can help out in some tangible way.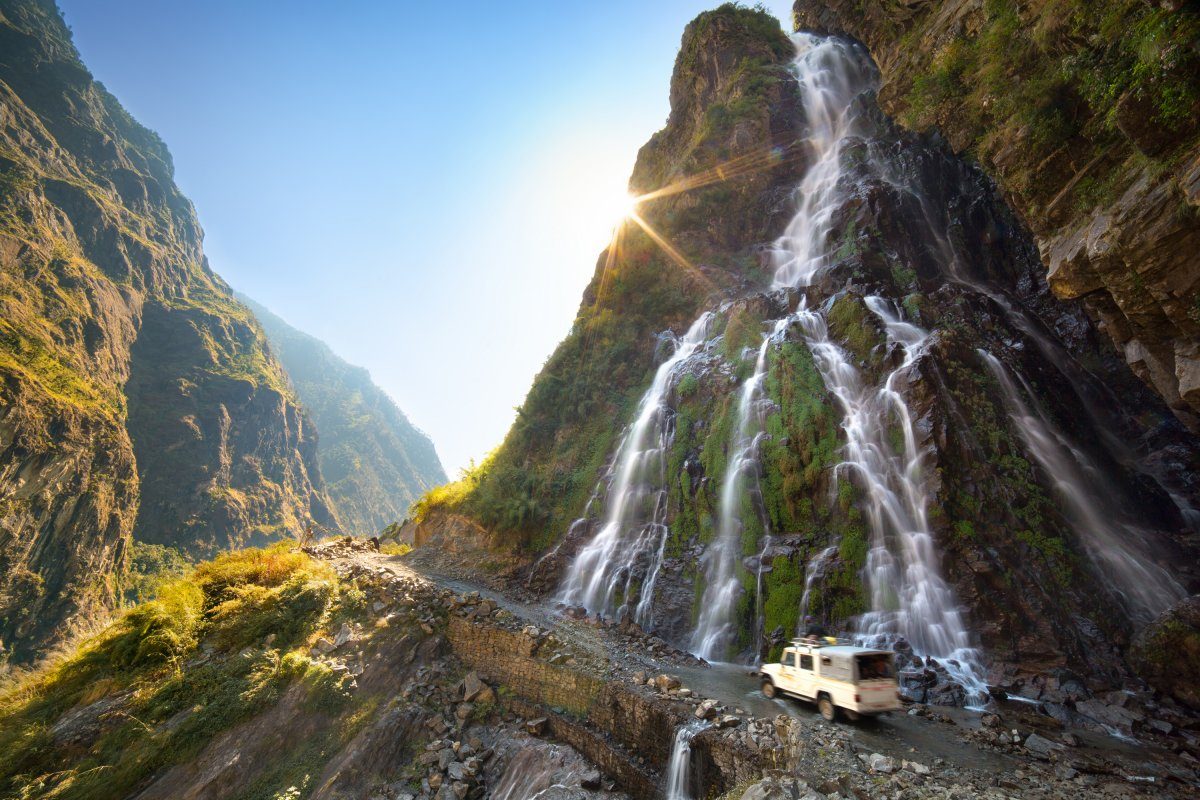 13. Annapurna Circuit Treks
Known for Buddhist & Hindu monasteries, culturally rich villages where people maintain their traditional practices, deep gorges, high mountain passes, and wondrous scenery, the Annapurna region must be on your list when you visit Nepal. Found in the west of the country and bordering the edge of the Tibetan plateau, its many peaks can reach up to 26,247 feet (8,000 meters), and is any trekker's dream. Teeming with sub-tropical to alpine vegetation, visitors can take short or longer days-long treks, while being able to experience the beauty of Nepal with every step.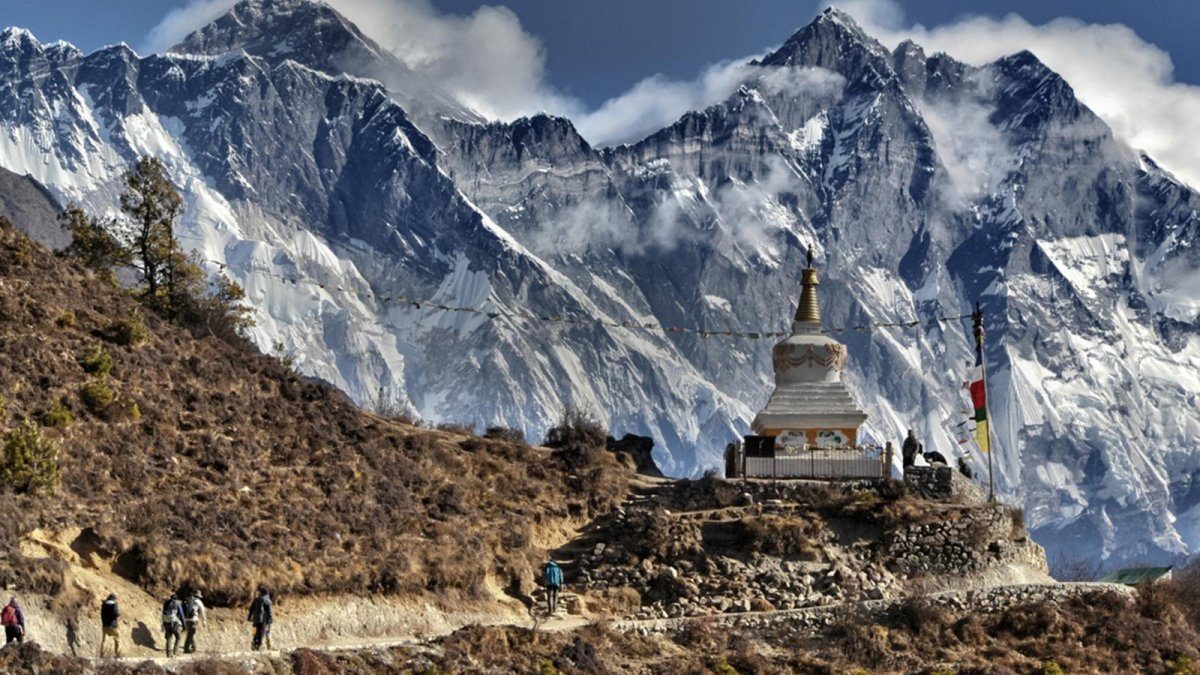 14. Delicious Food
Where are all the foodies? Not only is food in Nepal absolutely delicious, it's also super cheap! Eat as much as you like, whenever you like and be sure to try out all the Nepalese delicacies available. The ethnic flavors will leave you craving more, and you can enjoy selections like fine Nepalese teas, homemade flatbreads, curries, tandoori chicken, spicy chutneys, and dal, to name a few. You must also make sure you get your hands on all the varieties of Momo—Nepalese dumplings—which are prepared steamed or fried, and contain a meat and vegetables.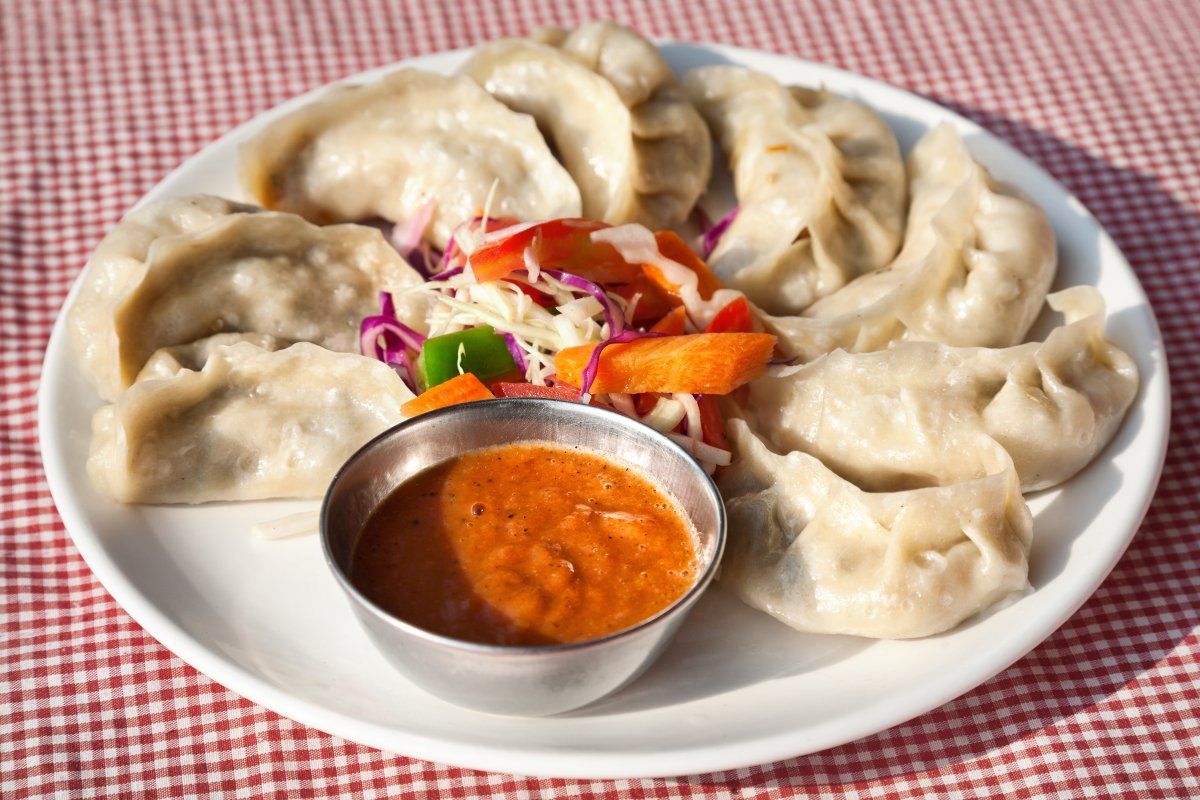 15. Adventure Around Every Corner
When you're done filling up on great food, work it off by engaging your adventurous side. Adrenaline junkies can take on numerous hair-raising activities, including rock climbing, paragliding in Pokhara, kayaking, white water rafting on the Kali Gandaki, and much more. Those who want to take it down a notch can explore caves, take mapped out bike rides, or a trip to Sagarmatha National Park—the world's highest national park—and see if you can catch glimpses of rare species like the red panda and snow leopard.