Always wanted to travel cross-country by train but worried about what exactly that entails? Or maybe you've heard horror stories and are already dead-set against an extended railway trip. Consider traveling on Amtrak before you make your final decision. Planes might be a faster way to travel, but there's something to be said about the intimacy and convenience of train travel where the world isn't shrouded by clouds. Amtrak could be your answer for a comfy, relaxing, cross-country trip where you can sit back, gaze out the window and watch America go by.
1. Awesome Staff!
Expect to be treated like family by most of Amtrak's long distance trains' staff. Many are more than happy to indulge in conversations about their lives, families, and of course their job and the railroad. You'll be spending loads of time with your train attendant and the staff of the dining car, so their top-quality customer service is a huge plus.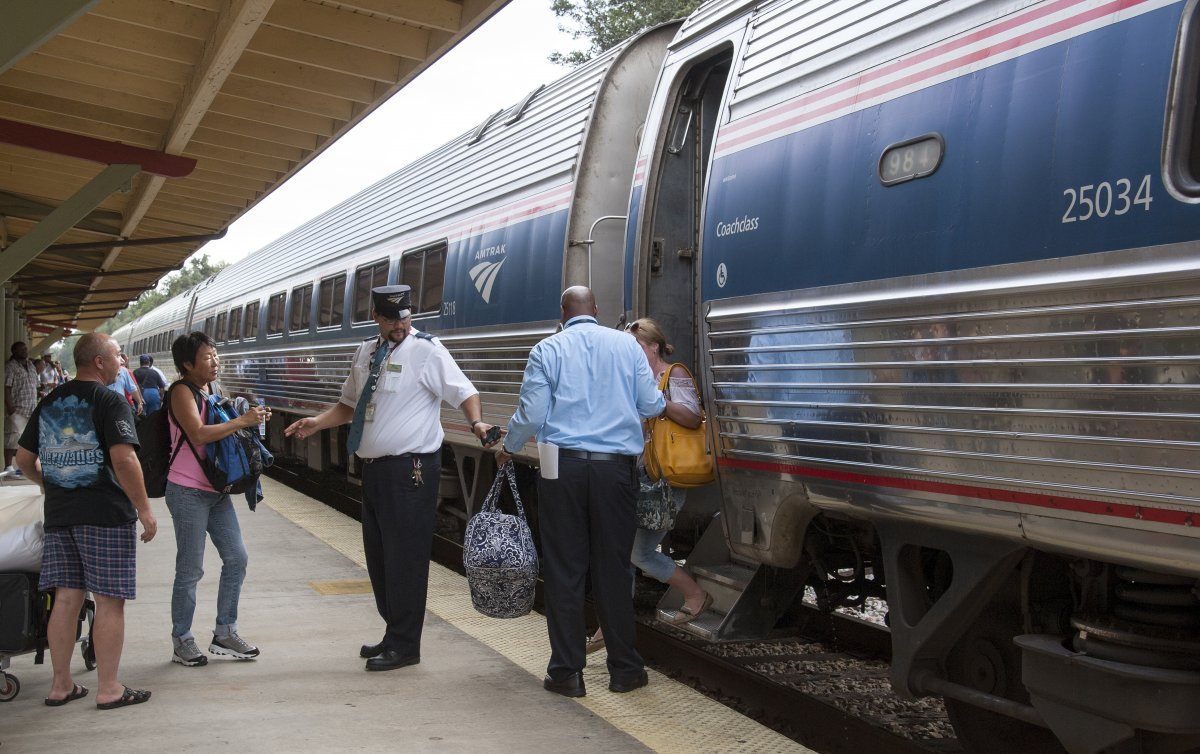 Tiny Roomette, But Great Service
Expect a small space if you book a roomette. If you're sitting across from someone, your knees will almost touch. However, the quality of service and cleanliness is up to par. There's no reason to worry about clean linens, as each morning the sheets on the foldout beds are changed by attendants. Additionally, they check on you at regular intervals to make sure you're comfortable and have everything you need. If you want a bit more luxury and space than a roomette provides, check out the Superliner Roomette, or the even more exquisite Viewliner Bedroom. Another plus is that whether you choose sleeping accommodation or coach, meals are included.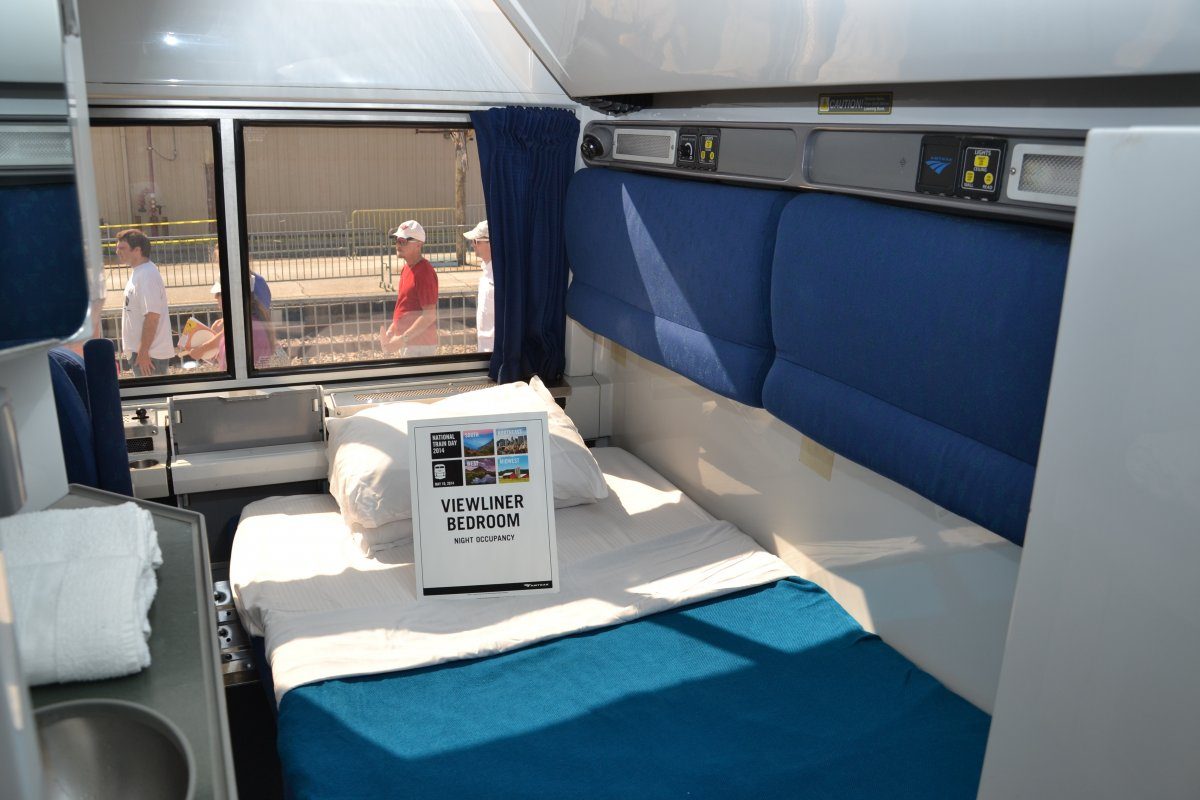 3. Speaking Of Accommodations
Be sure to reserve your sleeper car in advance to avoid disappointment, and be soothed to sleep by the train's clickety-clack and rocking motions. During the day, sleeping accommodations become private rooms that have either wide seats or couches within for your comfort. With each car, there is an assigned attendant who ensures you are properly tended too, needs are met, and can either bring your meals down to the cabin, or reserve dinner for you at specific times. In the evening your seats convert into a bed, and there is even a bunk that can fold down to make room for an additional sleeping space.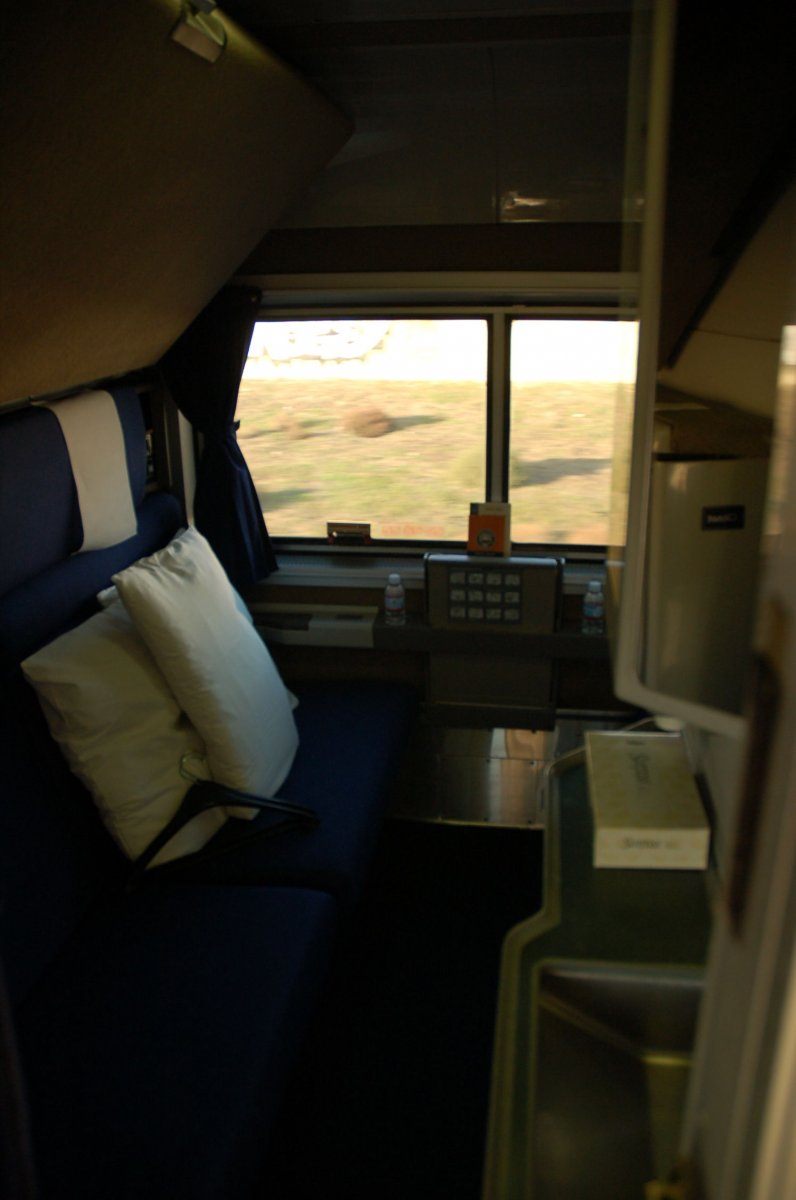 4. What About Seating?
Amtrak trains are known for comfort. You can look forward to cozy, enormous seats that don't require you to wear seatbelts, can be left upright or reclined, and allow for tons of legroom. Other than first-class bookings, how often will you find that on a plane?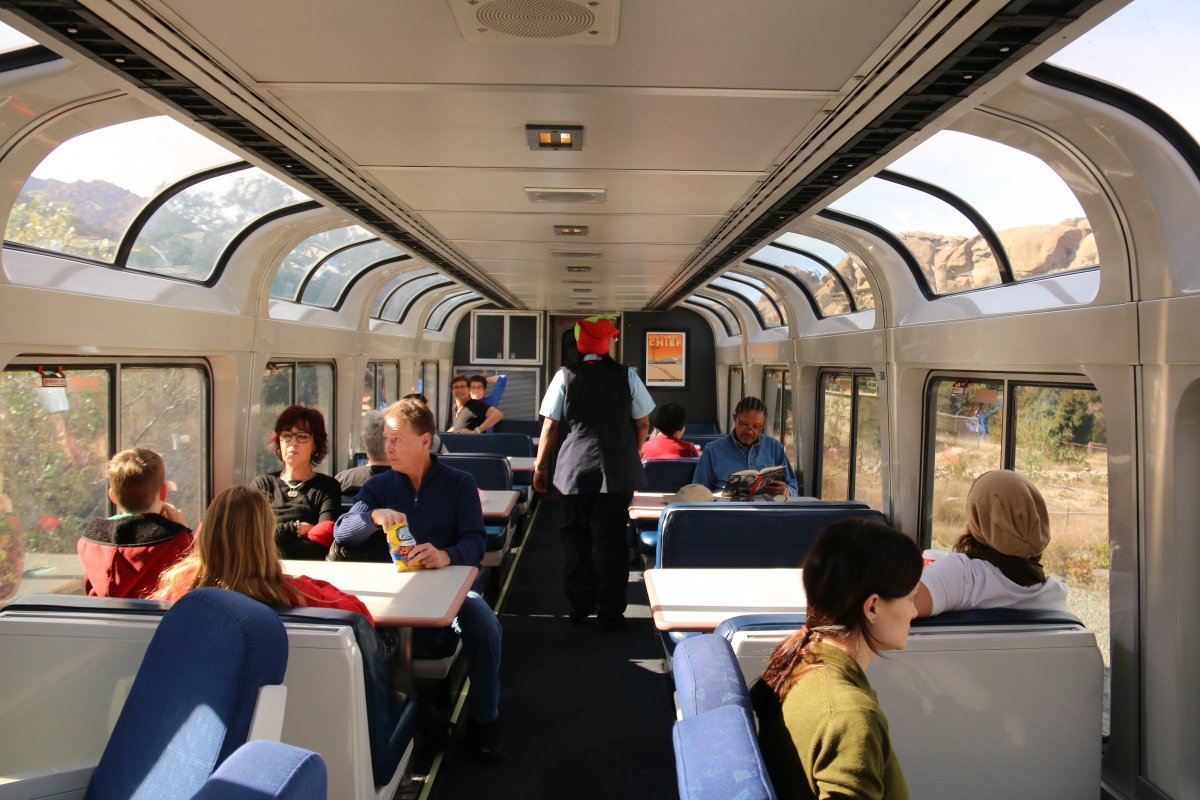 5. Scenic Splendor From Viewing Cars
Booth-style tables and swivel chairs provide genuine comfort that allow you to relax and enjoy amazing landscapes from the observation car. Picture windows that extend to the ceiling make for wonderful viewing opportunities, and you're in for a real scenic treat if you're on the The California Zephyr for example, a trip from Denver to San Francisco that travels along the Colorado River, through the Rockies and all the way to Donner Pass in the Sierra Nevadas. Visiting this car is a perfect way to stretch your legs for a bit and get out and see more of the wonderful world passing by.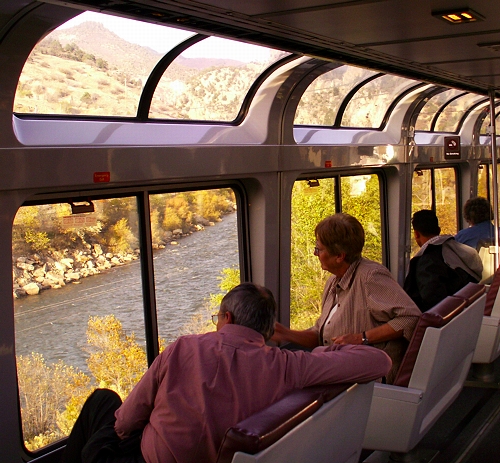 6. Yum, The Dining Car & Cafe Lounge
Hungry after watching all that amazing countryside go by? Then appease your tummy in the dining car where three meals a day are served while traveling. As the car functions as a restaurant, the food is absolutely delicious, is freshly prepared, and features great variety—snacks, pastries, fruit, meats, etc. Many passengers are less interested in their final destination and more into enjoying themselves in the moment and this can create a laid-back, happy feel. Amtrak dining cars have communal seating and as such, it's easy to meet new people and enjoy good food and lively conversation. Reservations are usually required for dinner, sometimes for lunch, but never for breakfast. If you're still hungry and have the extra cash, check out the café lounge where there is a wide selection of drinks, snacks and sandwiches.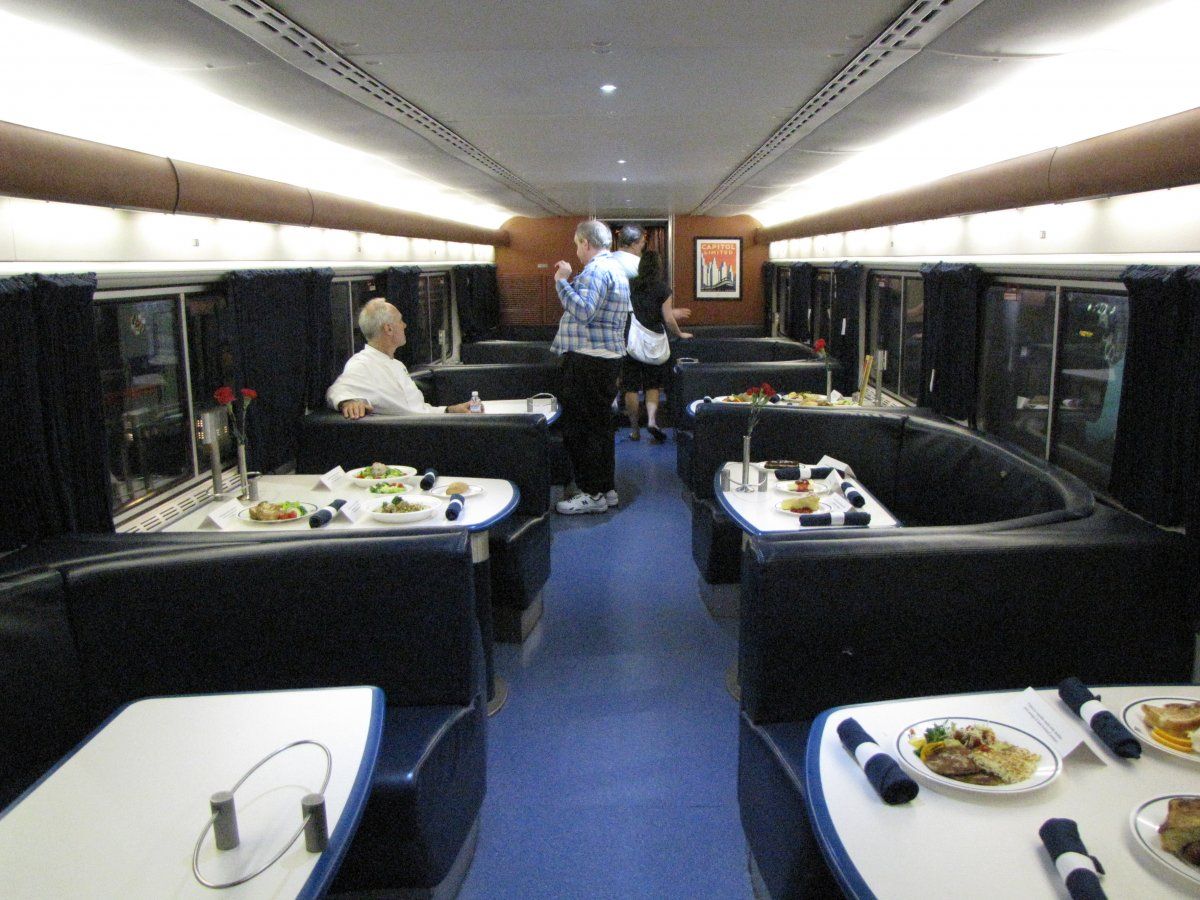 7. You Won't Be Bored
Amtrak has free WiFi, WiFi movies in the lounge car, numerous booths to catch up on work or games, have conversation, or enjoy a meal, and of course there's the viewing car. There's no need to just sit around doing nothing if you don't want to, and Amtrak's staff are more than willing to help you figure out what's available and would best suit your entertainment or relaxation needs.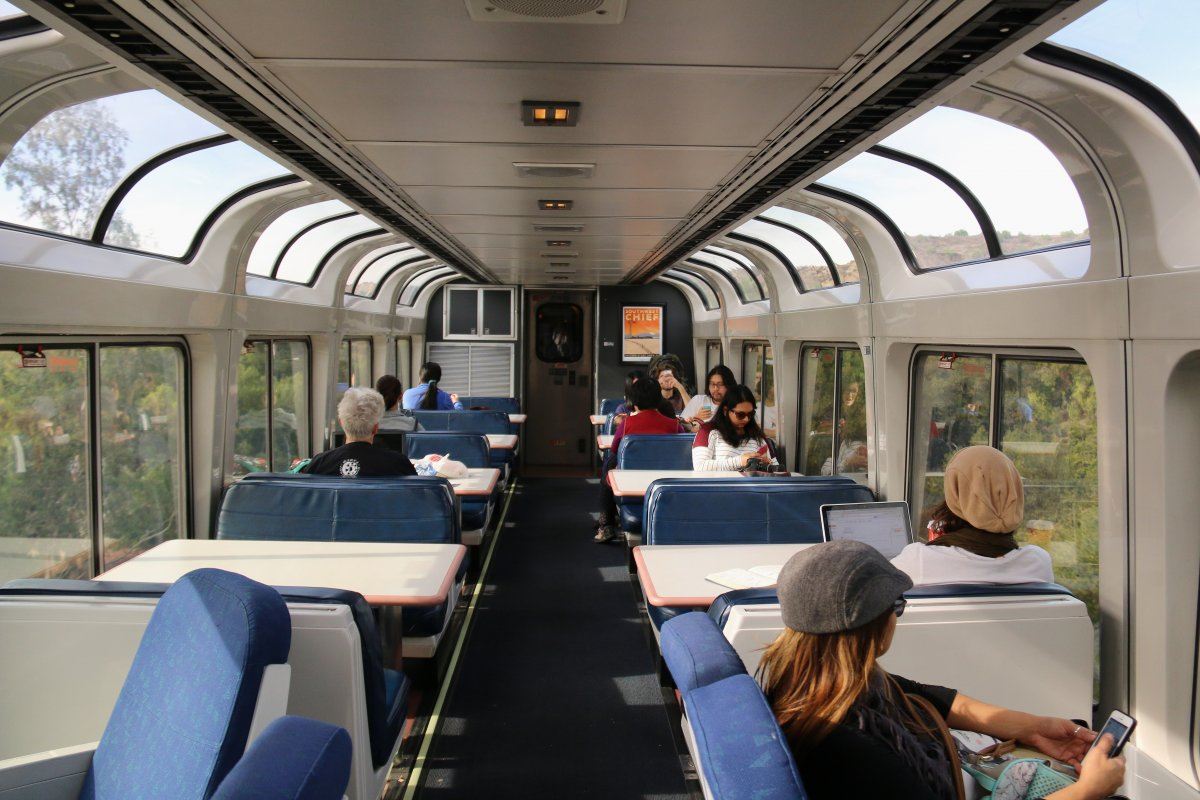 8. Stretch Your Legs Outdoors
If you're getting cabin fever anyway, there are times when you can leave the train and stretch your legs at different stations. In some cases this can take up to an hour if there's a train transfer. Take in the bustle of a new city while you wait, and for shorter 10-minute breaks as passengers embark or disembark the train, you can use these opportunities to get the blood flowing again too.
9. Showers? On the Train?
Yes, they have 'em on board, so if the thought of not bathing for days was turning you off from a long-distance train trip, think again. On Amtrak trains there are showers in private sleeping cars that are not only a piece of cake to use, but surprisingly spacious. Within you'll find a shelf, a hook—for towel, clothes, etc—and a mirror so you can see just how relaxed you look opting for train travel. Other passengers take turns in the communal showers. Attendants make sure that you have all the soap and clean towels you need during your trip.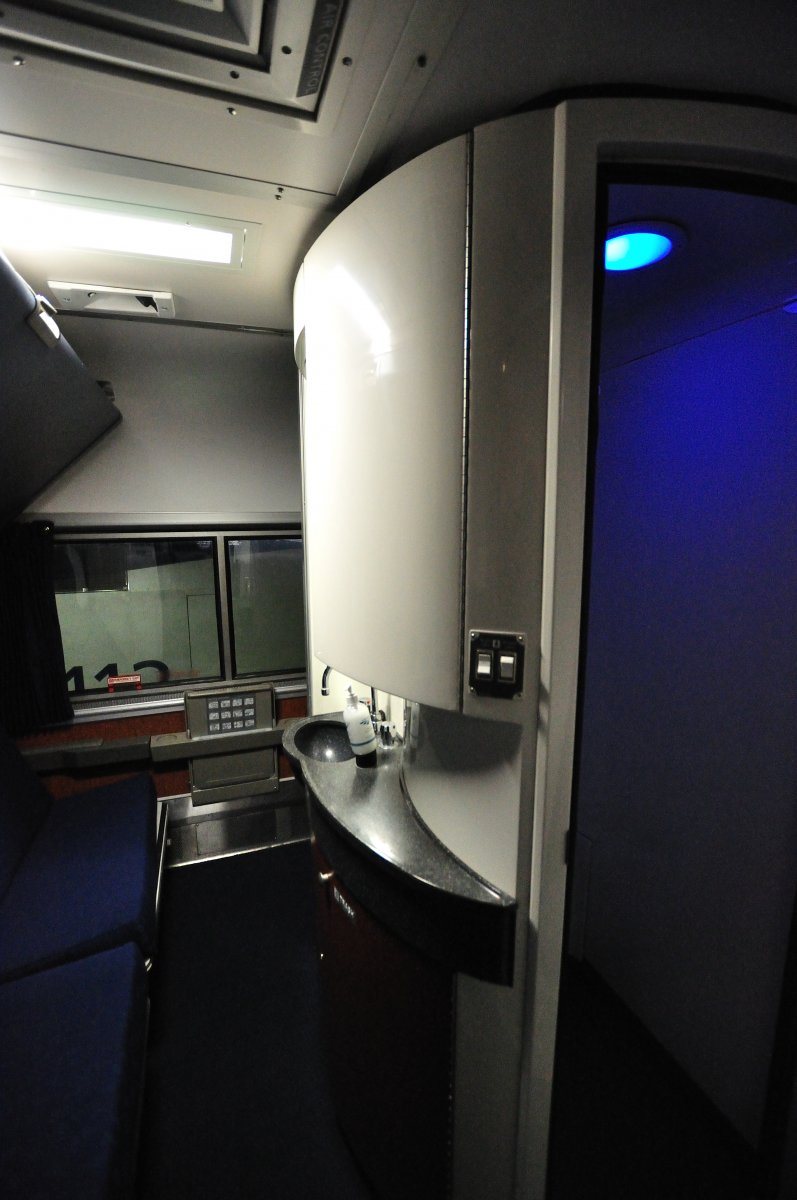 10. Unplug & Getaway
Train travel can allow you to write, read, catch up on outstanding work or projects, take hundreds of pictures, and of course, spend quality time with those you love. As the landscape flies by, there's no need to check social media, email, or anything that requires you to plug back in, even if it's for a little while. You have to experience the old-fashioned romance of the rails at least once in a lifetime.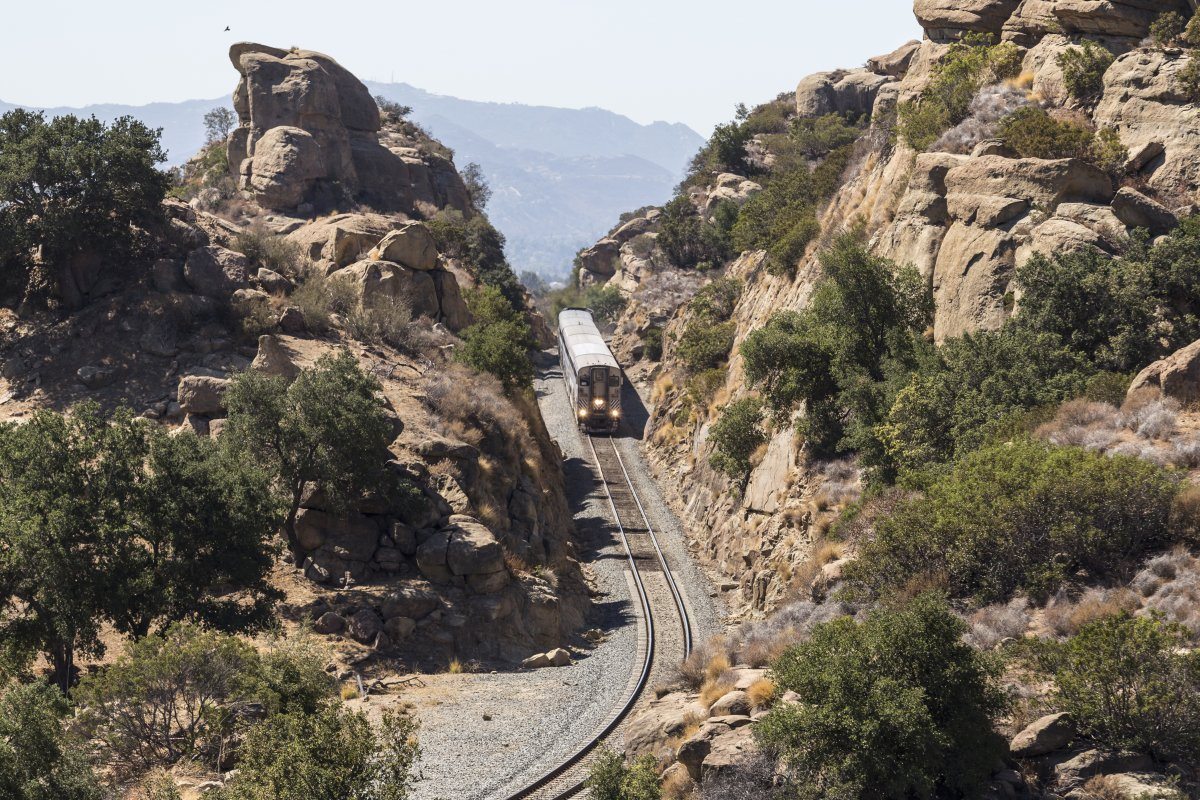 11. Enjoy a Drink in Your Room
You might want to sip a fine whiskey or a glass of red wine while watching the countryside go by, and this is allowed as long as you drink in your room. The only other way to enjoy a drink is by purchasing from Amtrak's dining or snack cars (as long as you don't go overboard). However, it's much cheaper to bring your booze stash with you to consume in your private space. No plane will let you do that.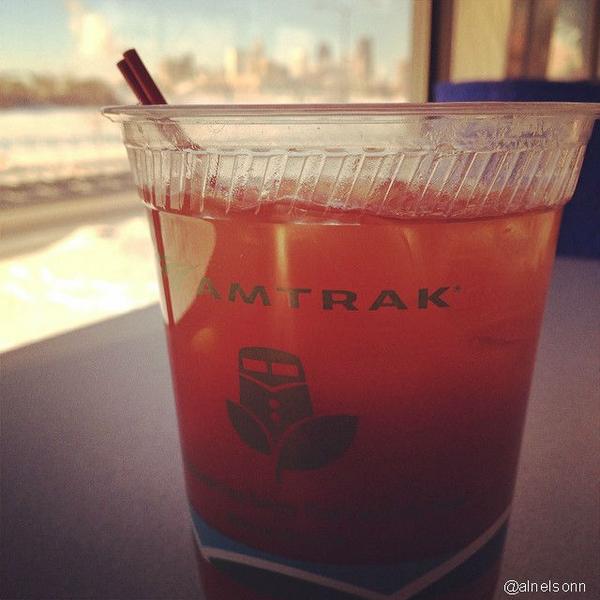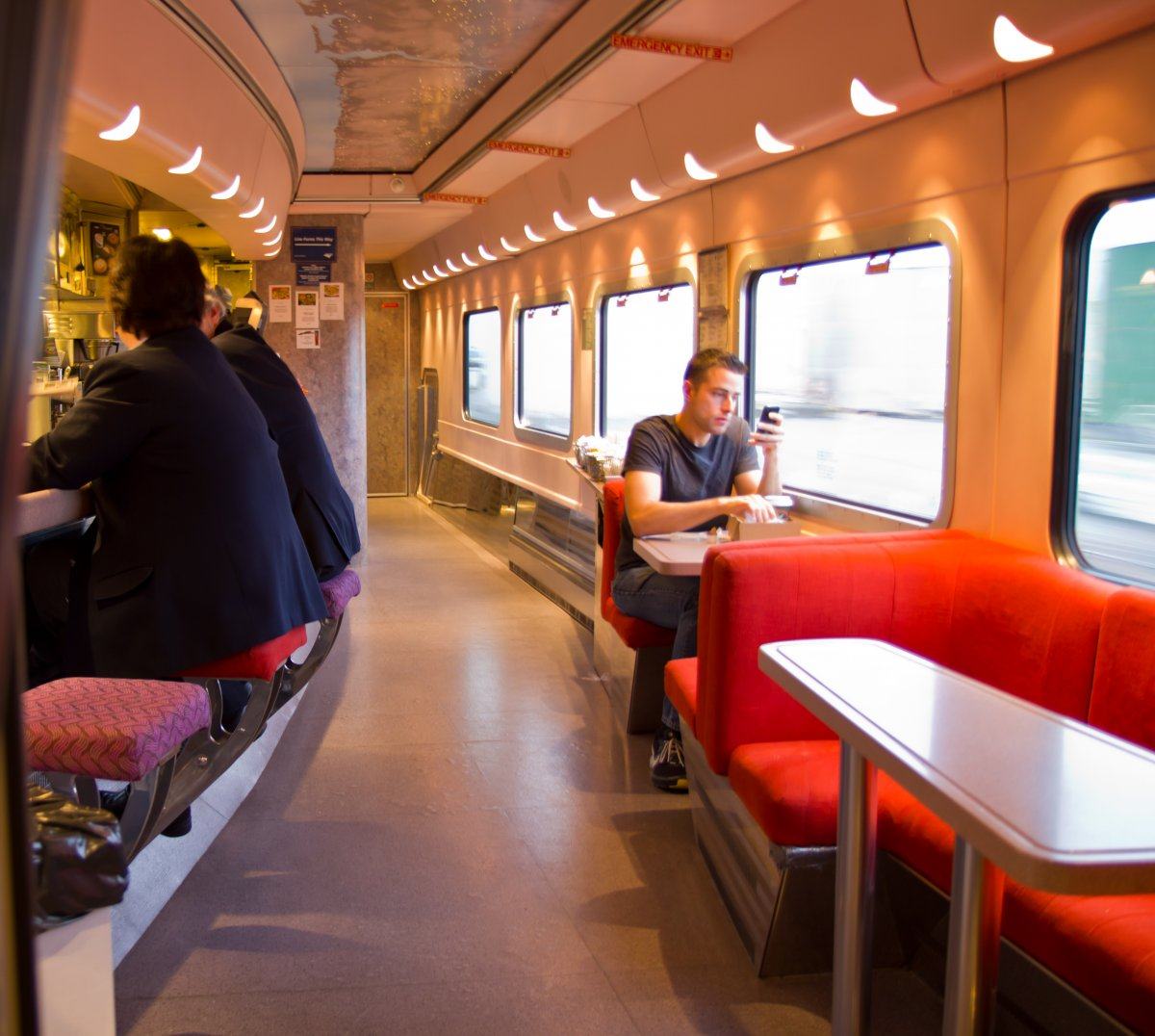 12. No Plane Travel Stress
First of all, if you need your car at your last stop, Amtrak allows you to take it along, which saves on rental fees. Even more outstanding though is that passengers can take a total of four pieces of luggage—two checked pieces and two carry-on items—completely free! Any more bags than that and the fee is an affordable $20 per bag. Anyone who's traveled by plane even once knows what a bargain that is for luggage. There's none of that airport hassle or turbulence bother. Add that to the great service, food, scenery, and general relaxation opportunities, and you're already on a vacation when you travel with Amtrak.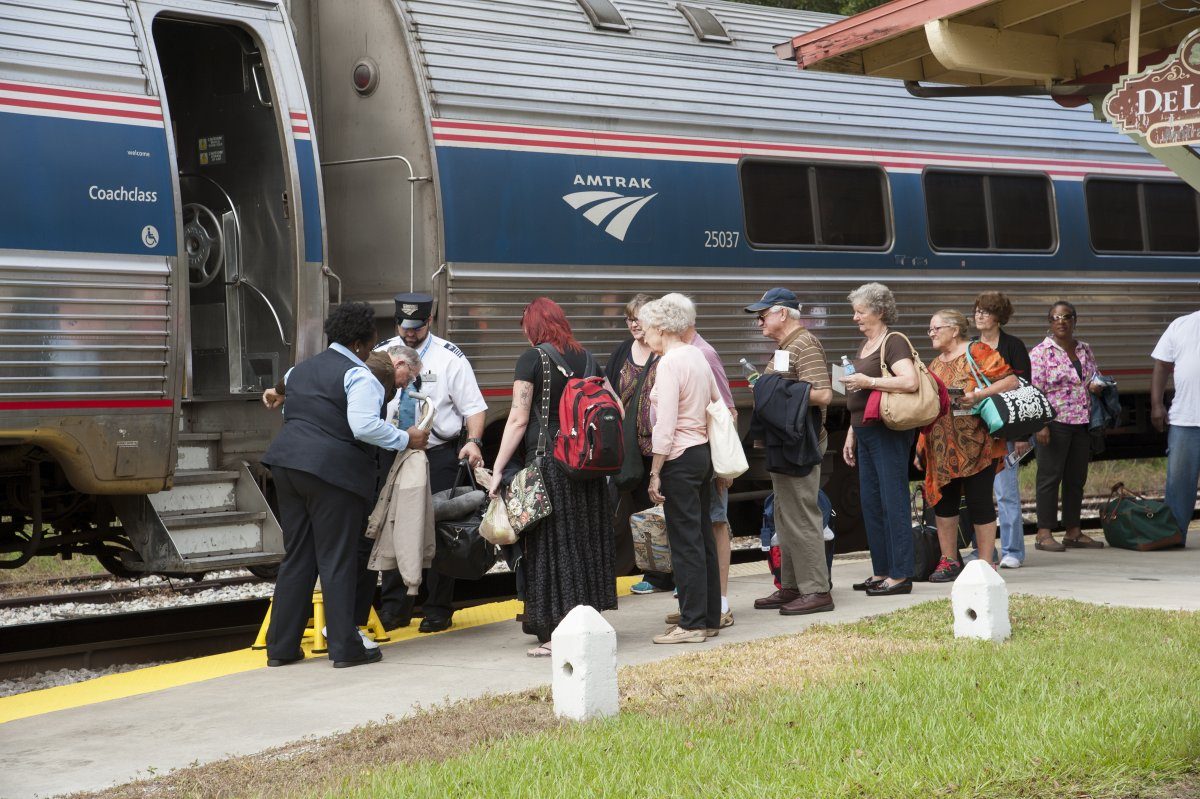 13. Train Stations Are Usually Centrally Located
When you fly across country, you have to drive or take a taxi to and from the airport, which involves both time and money. Most major train stations are conveniently located near the center of town, so you're essentially already there as soon as you step off.