Apparently there are a few fans of the Harry Potter series out there – a few hundred million, at least. It's the best selling book series of all times, with over 500 million copies sold. It's been translated into 67 languages. The movies took in around $8 billion at the box office, and have been rebroadcast on TV and digitally downloaded countless more times. Then there are theme parks and merchandising offshoots that put even more cha-ching in billionaire author J.K. Rowling's pockets. All these stats make this little tale of a boy wizard more than just popular, it's a bona fide global phenomenon with multiple generations of devotees. So what's the next step after you've read all 7 books and watched all 8 movies several times through? Plot your own Potter pilgrimage. Here is a muggle's guide to 15 real life Harry Potter destinations you can visit to bring your favorite fantasy world to life.
1. Elephant House, Edinburgh
In a sense, this is where it all began. Before she became richer than the queen, JK Rowling was a struggling single mom who took refuge in this Edinburgh coffee house to pen her first Harry Potter novel. You'll find it at 21 George IV Bridge near the National Museum of Scotland. She liked to sit at a table near in the back that overlooks Edinburgh castle. Check out the bathroom where legions of wizard wannabes have scrawled some witty (and some crude) messages on the walls.
2. #4 Privet Drive
As every fan knows, this is the address of house that Harry grew up in with his insufferable aunt, uncle and cousin. He slept in a cupboard under the stairs until he went off to boarding school at age 11, and came back here for summers between school years. Sorry, the fictional town of Little Whinging doesn't really exist but the house that was used in the exterior shots of the first film does. It's at 12 Picket Post Close in the English town of Bracknell, Berkshire about 10 miles west of Heathrow in the London outskirts. A set was built for subsequent films but based on this actual house and neighborhood. Watch out for Dementors if you visit.

3. Reptile House, London Zoo
Want to test your fluency in parseltongue? Head to the Reptile House at the London Zoo in Regent's Park and see if you can chat with the resident pythons, just like Harry did. This unexpected reptilian communication was Harry's first clue that he might be a tad different than other tweens.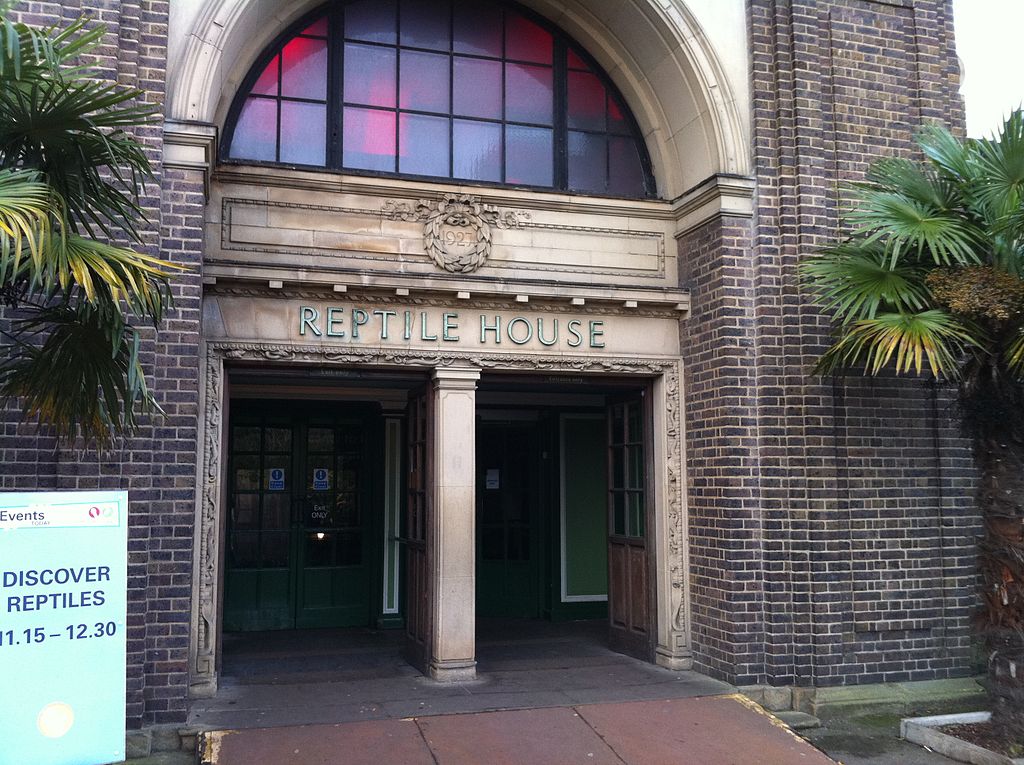 4. Diagon Alley and the Leaky Caldron Pub
While Diagon Alley was mostly a film set creation, some exterior shots were taken around London's Leandenhall Market and Borough Market. Walking around here gives you a feel that you just might stumble upon a porthole to the wizard dimension. The Glass House Opticians at 42 Bull's Head Passage in Leadenhall was the first location of the Leaky Caldron pub, where Harry and Hagrid entered the magical realm. In The Prisoner of Azkaban the Leaky Cauldron location moved to Chez Michelle flower shop in Borough Market. This is where the Knight Bus pulled up and Harry got off.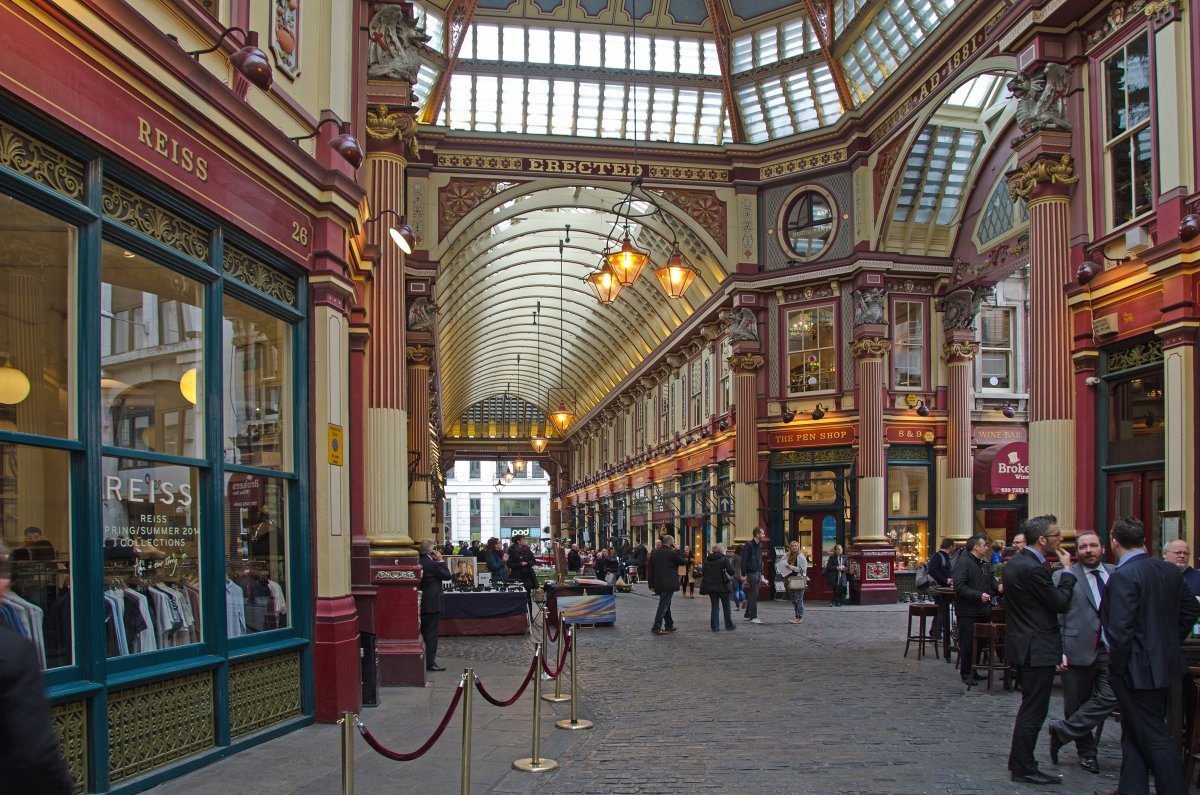 5. Gringott's Wizarding Bank
One of the practical places Harry and friends visit from time to time is Gringott's, the goblin-run bank for wizards. London's ornate Australia House, home to the Australian High Commission, played this part well in the movies, with its polished woods, marble floors and dazzling chandeliers. You'll find it near Covent Garden tube station.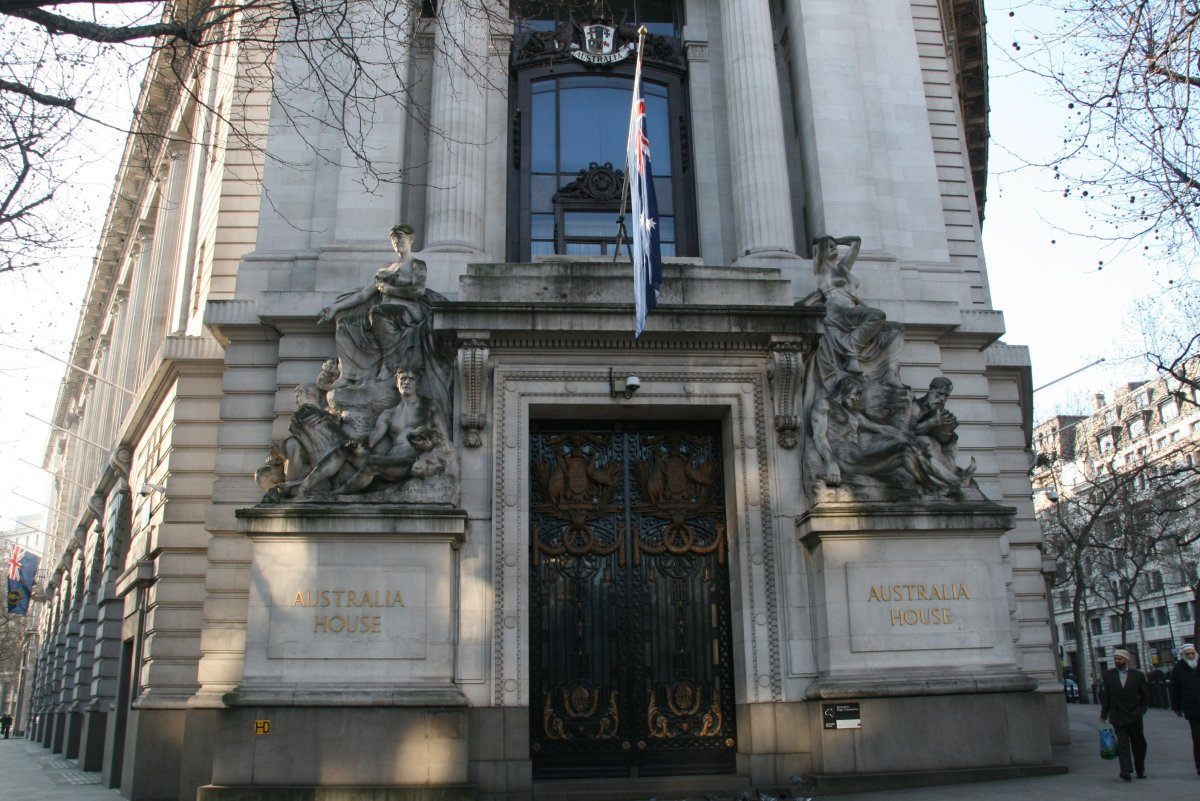 6. Platform 9 3/4, London
Yes, we know it's fiction, but what fan can resist the photo-op running a luggage trolley through the brick wall on Platform 9 3/4? King's Cross Station has obliged many fans by posting a sign in the Western Departures Concourse (sadly not between platforms 9 and 10) where you can line up and pose as if you're hopping a train to Hogwarts. By the way, the exterior of London's St. Pancras station, not King's Cross, was used in the film.

7. Hogsmead Station
The terminus of the Hogwarts Express was the fictitious Hogsmead Station, near Hogwarts School of Witchcraft and Wizardry. The real Goathland Station in the North Yorkshire Moors was where the film version was shot, and it fit's the books' descriptions to a T. The old stone station and its scenic red bridge were built in 1865 and it has all the foggy mystical charm you could imagine for Hogsmead.

8. The Dining Hall
The historical architecture at Oxford's Christ Church College was the fitting inspiration for Hogwarts' grand dining hall. The high ceilings, long tables, dark wood accents, stone floors, painting-lined walls and ornate details are picture perfect. The movie wasn't actually filmed here, but a visit through will have you looking for Nearly Headless Nick hovering above the tables. The stately steps and corridor outside the real Christ Church dining hall was where Professor McGonnagall first greeted young Harry and friends.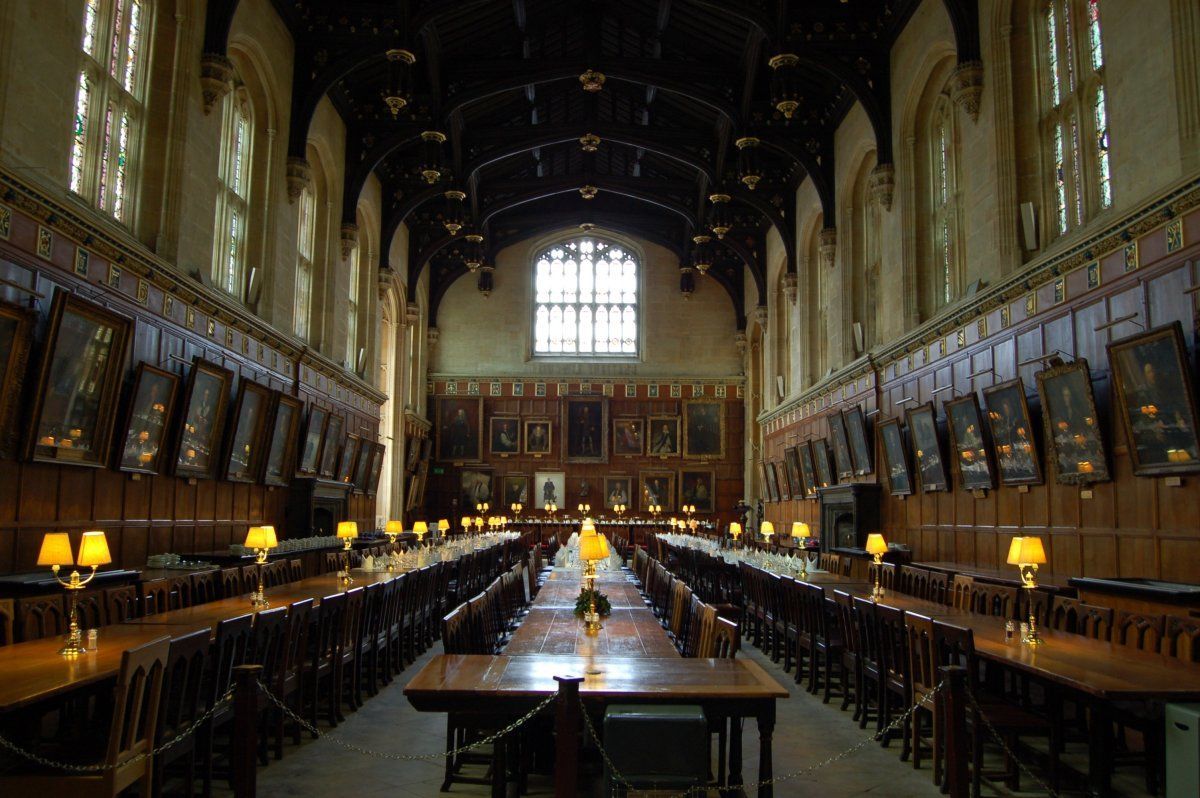 9. Hogwarts and the Quidditch Pitch
Many of the films' exterior shots of Hogwarts were taken at Alnwick Castle located in Northumberland. In the Sorcerer's/Philosopher's Stone, Harry learns to fly a broomstick and play quidditch, and these fan-favorite scenes in the first two movies were shot on the Alnwick grounds. It's pronounced "Annick" in case you need directions while in the area. It's open for Muggle vists April through October. Don't forget your Nimbus 2000.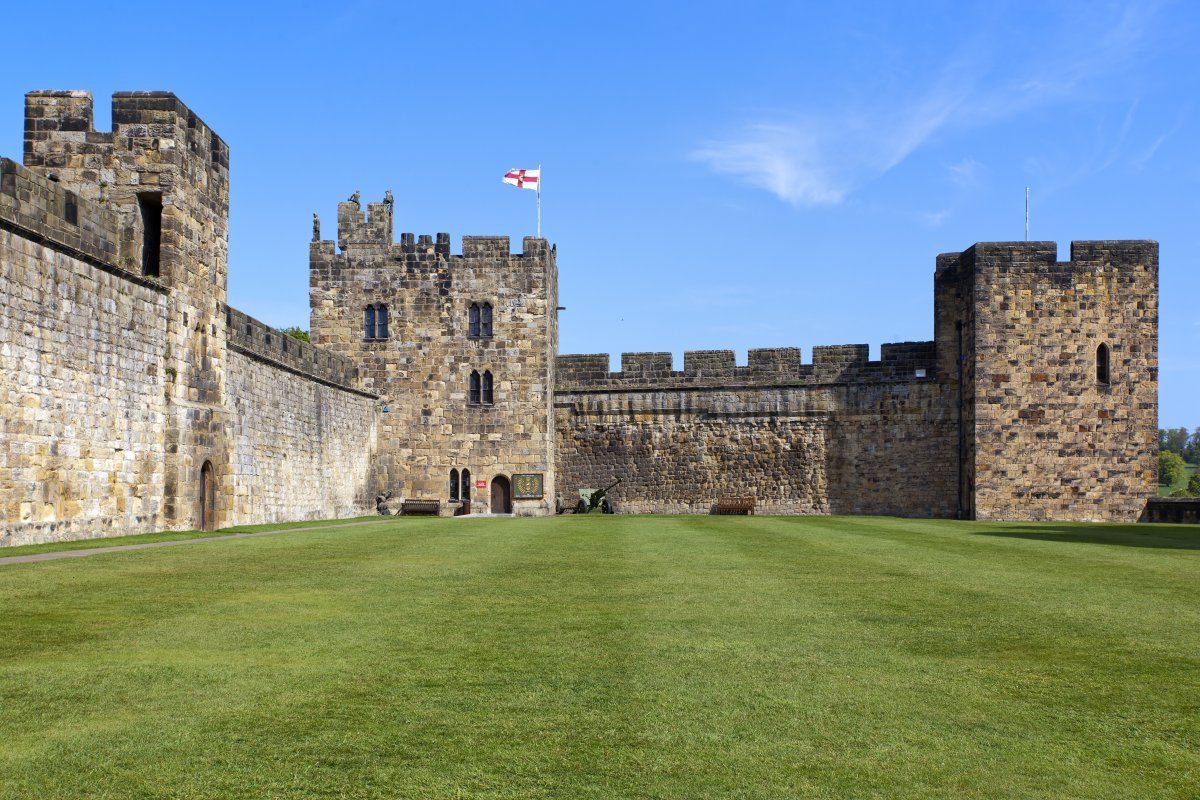 10. Lily and James' House in Godric's Hollow
The 14th century de Vere House in Lavenham, Suffolk, about 75 miles northeast of London, served as the exterior shots of the Potter family home in Godric's Hollow. This is where Lily and James had "the boy who lived", and where they died at the hands of "he who shall not be named" – and also where baby Harry got his lightening scar. Ever since the house was featured in Harry Potter and the Deathly Hallows Part One, it has become one of the most photographed doorways in all of Britain.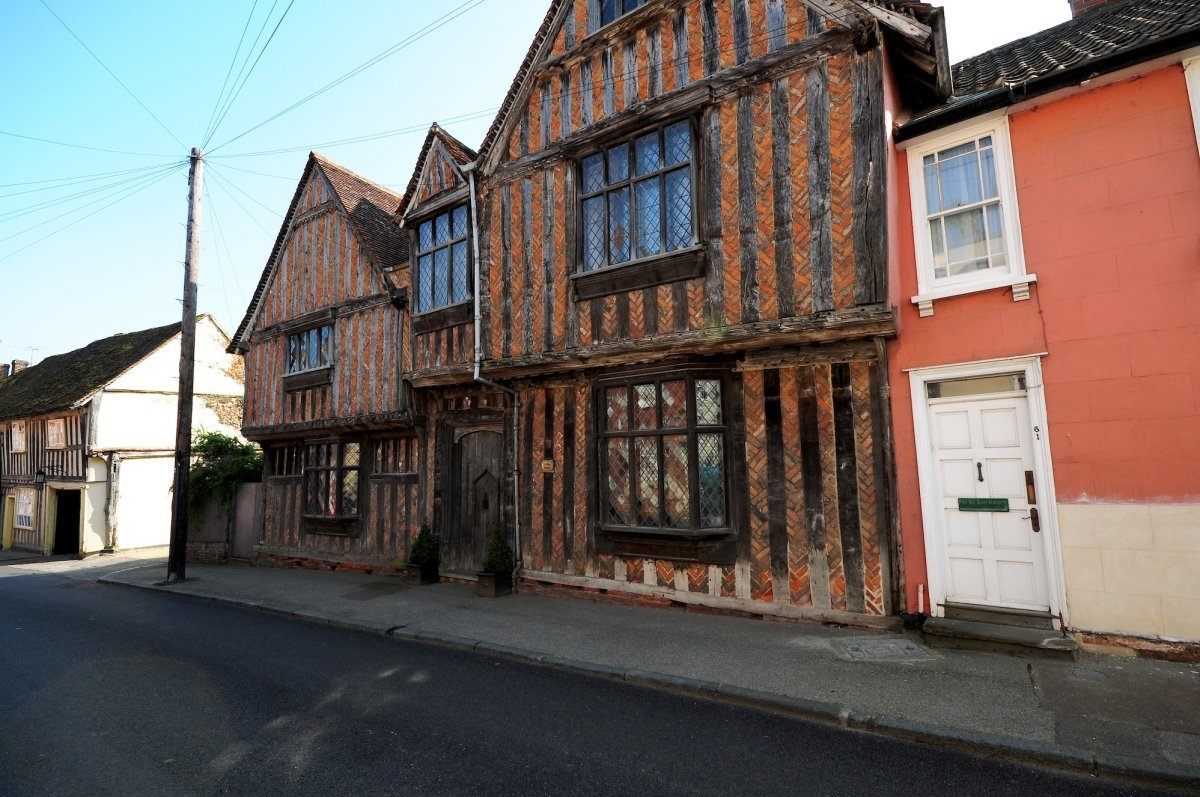 11. The Making of Harry Potter Tour
Fans of the movies can visit the Warner Bros. Leavensden Film Studios 20 miles from London and see the actual sets, props and costumes from the films. You'll see animatronic creatures, learn about special effects and glean behind-the-scenes insights into the making of the most successful film series of all time. It's a mostly self-guided tour that takes about 3.5 hours to complete, depending on your level of interest/fanaticism.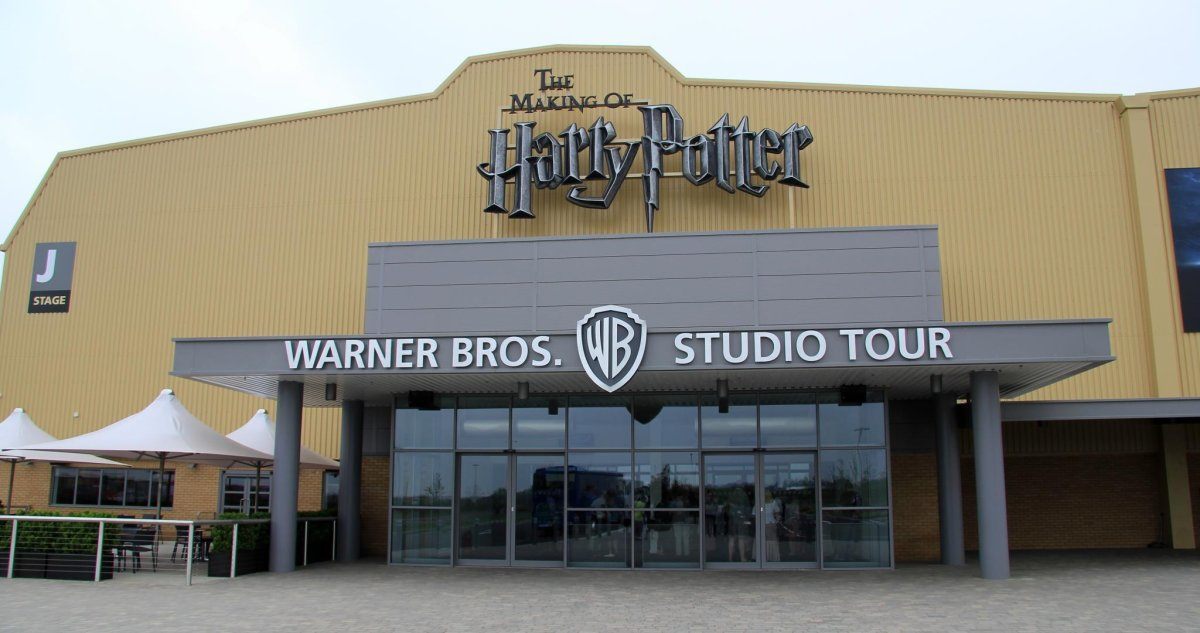 12. VIP Tour at Warner Bros. Studio, Burbank
Take a tour of the backlots of one of LA's busiest working studios and you'll see all sorts of movie and television paraphernalia including an entire floor dedicated to props and costumes from the Harry Potter films. It's nowhere near as extensive as the Warner Bros. tour in London, but true Potter aficionados will revel at seeing Harry's wand, horcruxes, a model of Dobby, a quidditch set and all sorts of Potter artifacts.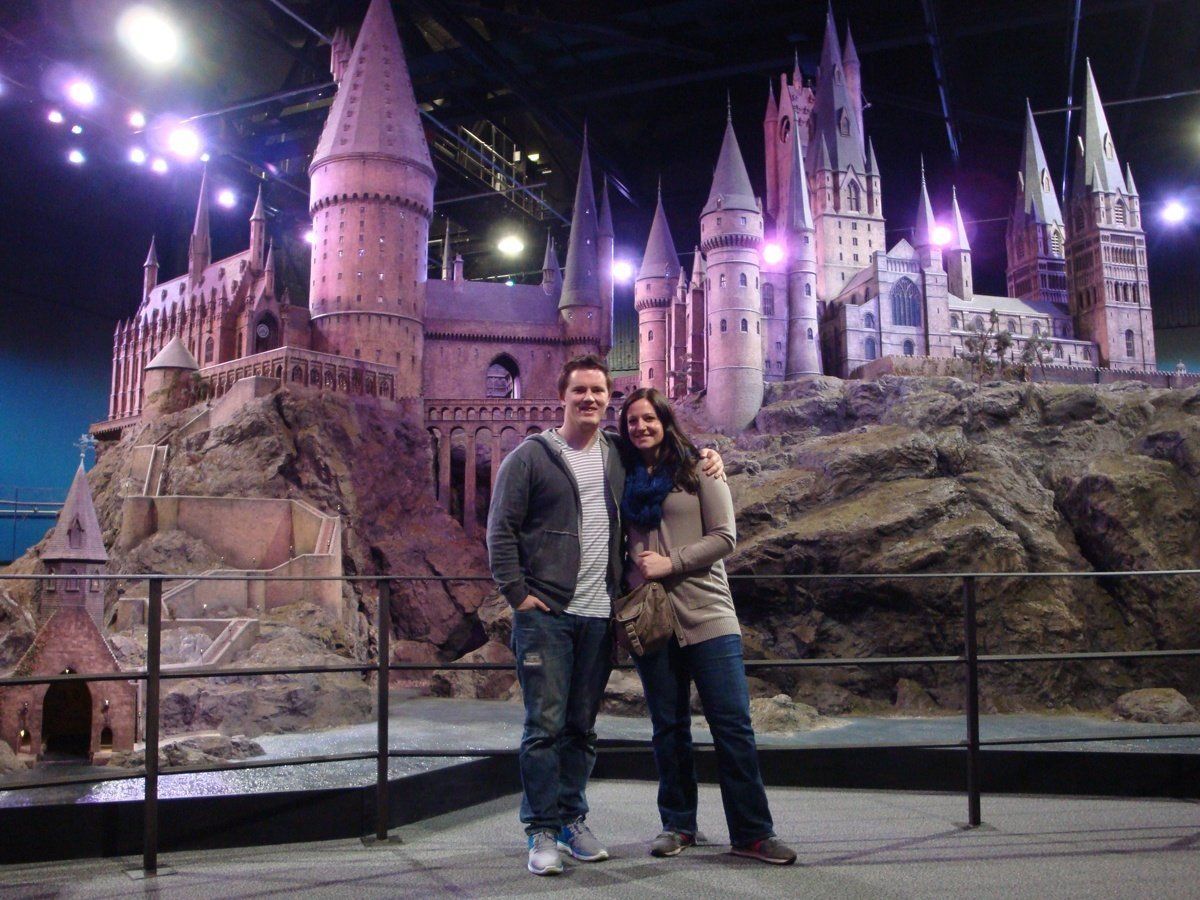 13. Walk in the Actors' Footsteps
Daniel Radcliff, Rupert Grint and Emma Watson, better known as Harry, Ron and Hermione, all left their marks in the pavement at Grauman's Chinese Theater in LA. The Hollywood tradition invites stars to leave imprints of their hands and feet in the concrete, and these three young actors produced some of the most popular impressions around. Fans of all ages line up to high-five the hands or stand in the steps of their cinematic idols.

14. Wizarding World of Harry Potter, Orlando
This is the mecca for all fanatics of the series. You have to hand it to Universal Studios Florida for recreating this fictional fantasyland down to the last detail. The books come alive in 3D glory as you explore the shops, restaurants, exhibits, rides and attractions. It's actually a 2 part theme park, connected by the Hogwart's Express (naturally). Hogsmead is open right now, as part of Universal's Islands of Adventure. The new Diagon Alley opens in the summer of 2014. Two tickets, a park-to-park or annual pass will be required if you want to see them both – which any respectable Potter-buff will. Get your robes, choose your wand (or have it choose you), sip a butterbeer and immerse yourself in this magical world.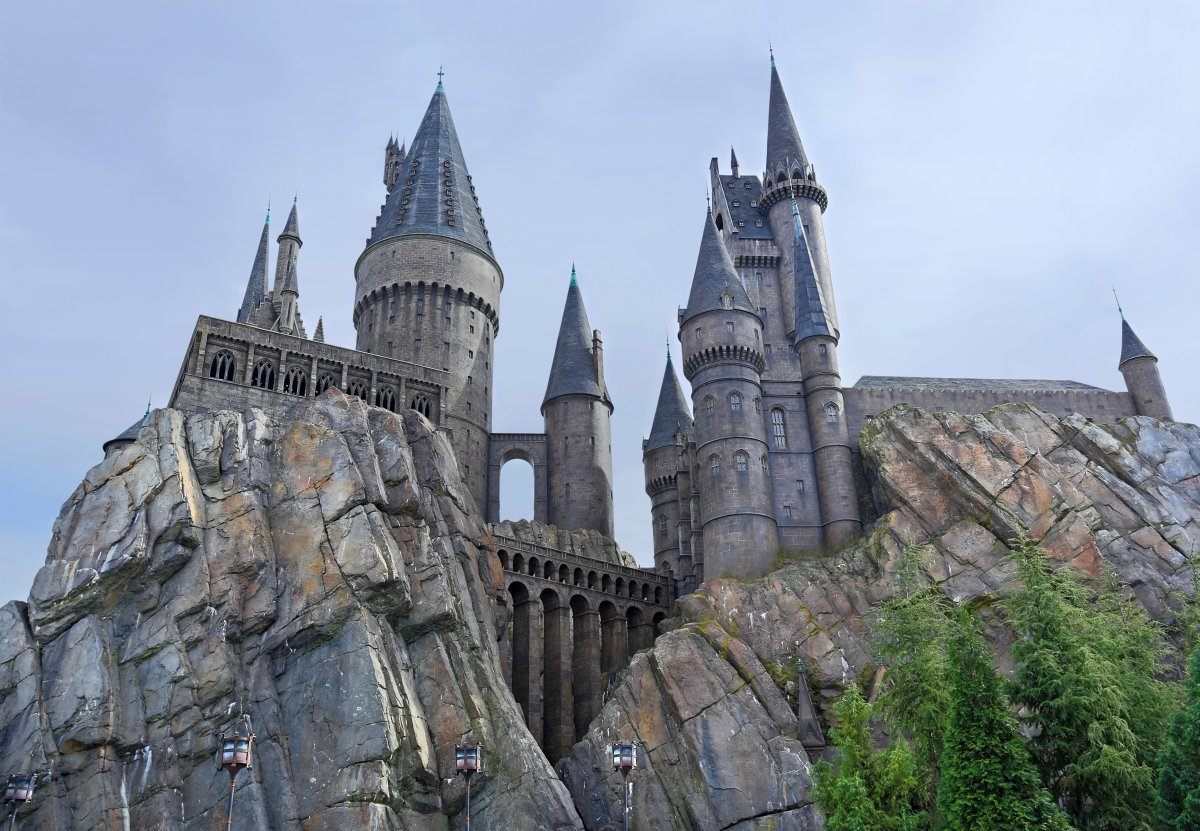 15. Quidditch Leagues
Flying broomsticks aside, quidditch has been adapted into a real game with an active league of players around the world. It's a humorous hybrid of tag, dodgeball, soccer and rugby. There's a quaffle, two bludgers, three goal hoops and a human snitch running around with a ball in a sock tail. It started out as light-hearted lark, but it's evolving into a more legitimate sport. In fact, there's an International Quidditch Association (originally launched at Middlebury College, Vermont and now based in Seattle) with well over 100 co-ed teams that take this very seriously, with many more casual university and high school teams jumping on the bandwagon too. The 2013 World Cup featured 80 teams from around the world. Join a team if you want to experience the thrill of muggle quidditch yourself.