It's no secret that Los Angeles is full of stars, but when you're hoping to sneak a peek at one in person, there are some places that are better than others to look. Celebrities are kind of elusive and don't necessarily like to be confronted by fans in their private lives. However, they are real people who are out and about throughout the city, so if you're lucky, you might just cross paths with someone. Be cool and don't gawk too much, but here are some of the best places to spot celebrities in Los Angeles – no guarantees, of course.
1. The Gym
Celebrities work out just like the rest of us, and when they're not in a personal training session they're hitting up specialty group classes and nice gyms. Think Equinox, Soul Cycle, Barry's Boot Camp, Unbreakable Performance Center, plus yoga and pilates classes. Studio City, Santa Monica, Brentwood and Malibu gyms are good places to try. Prepare to sweat.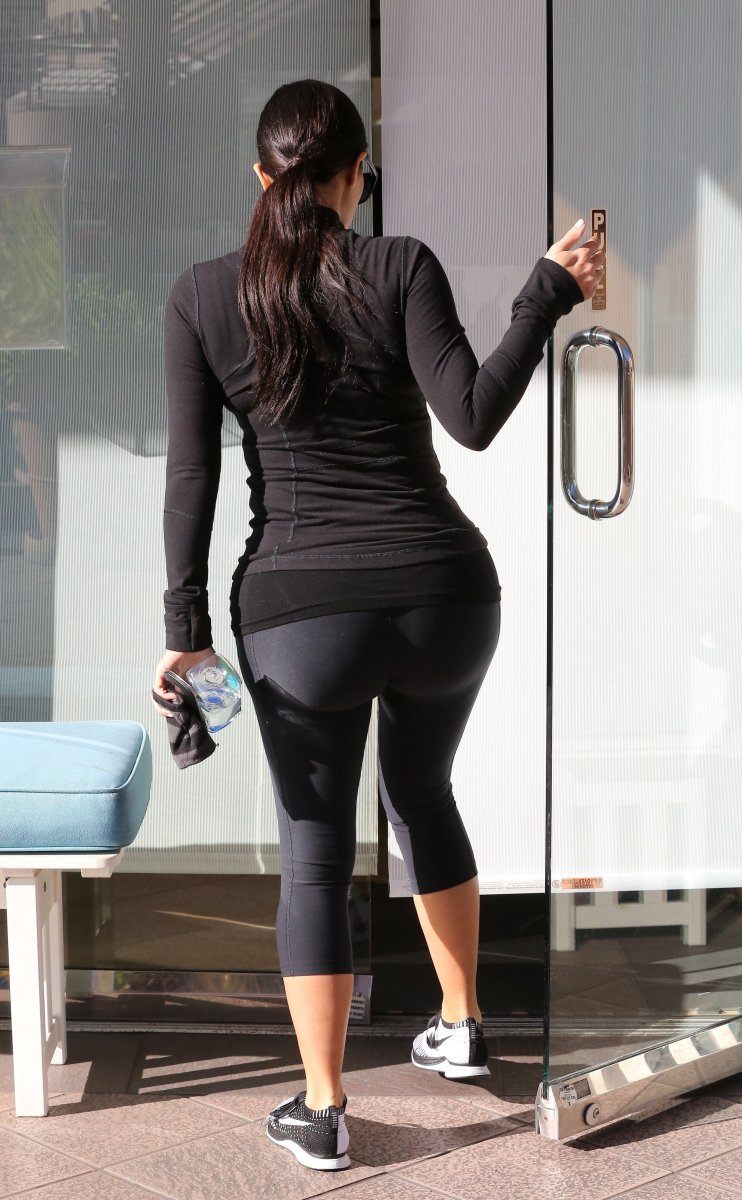 2. Dining Out
There are tons of restaurants in L.A. that are great for celeb spotting. One restaurant in particular is Craig's in West Hollywood, which is flocked by paparazzi every night of the week because it's a given that someone famous (sometimes several) will be choosing the old school American dining spot for their dinner. The Ivy, Spago's, Cecconi's, Dan Tana's, Mr. Chow, Nobu, Sugarfish, and Wolfgang Puck at the Hotel Bel-Air are some other star-filled hotspots, plus all the places serving good brunch. On the low brow front, try Pink's on La Brea. Even A-listers love their classic hotdogs!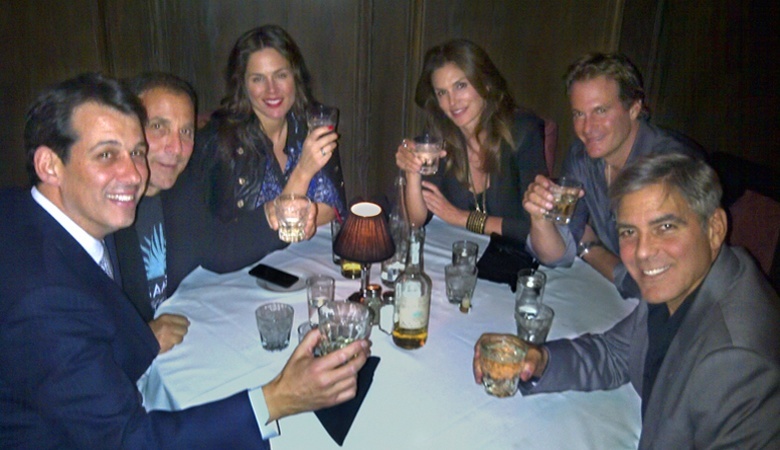 3. Hiking
There are only so many places to hike in Los Angeles, and the trails are pretty confined, so if you spend some time at Runyon Canyon you're sure to have a spotting or two. Stars like to keep fit by power-walking or dog walking here. You might have to look pretty hard unless a paparazzi or fan sets you off, since most hikers are wearing sunglasses and/or hats anyway. There are great views, even if you don't have a star sighting.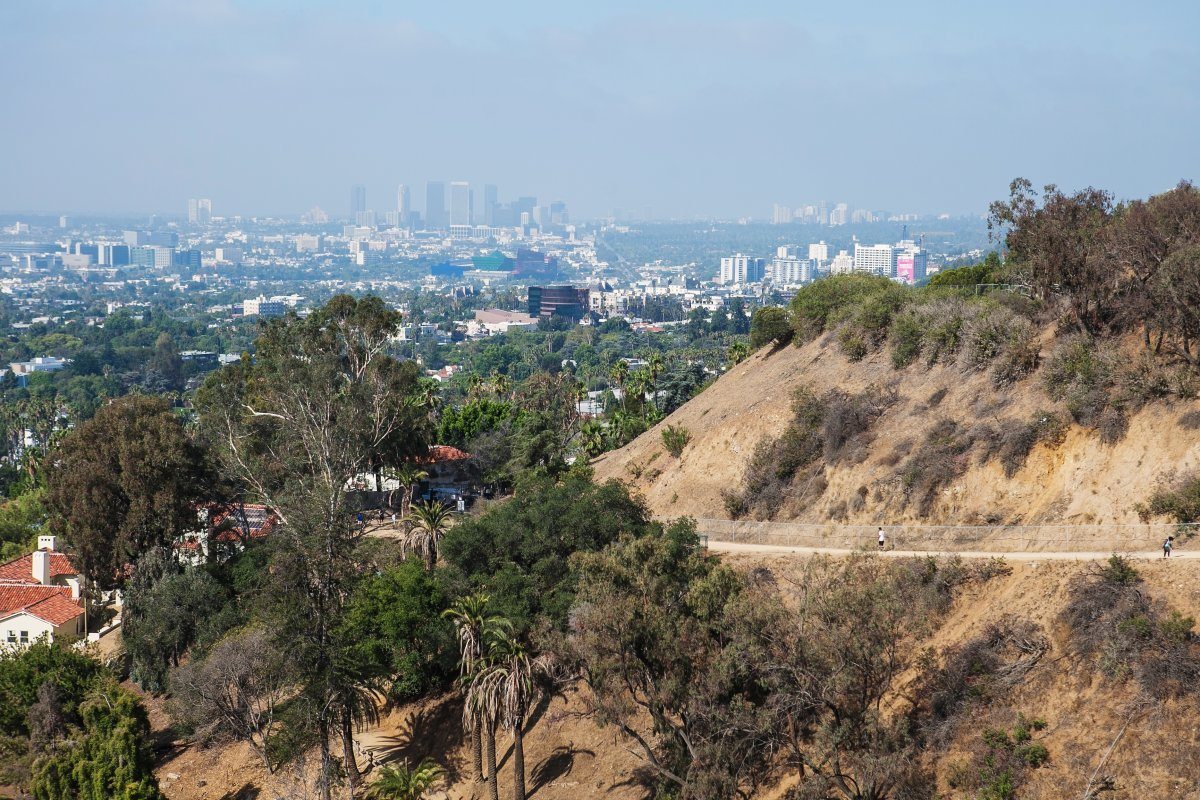 4. The Grocery Store
Yes, celebrities eat and hit up the grocery store as well. Stores like Whole Foods, Gelson's, Bristol Farms and other higher-end grocery stores in ritzy areas are popular shopping locations for stars. You never know who'll be pushing a cart down the next aisle.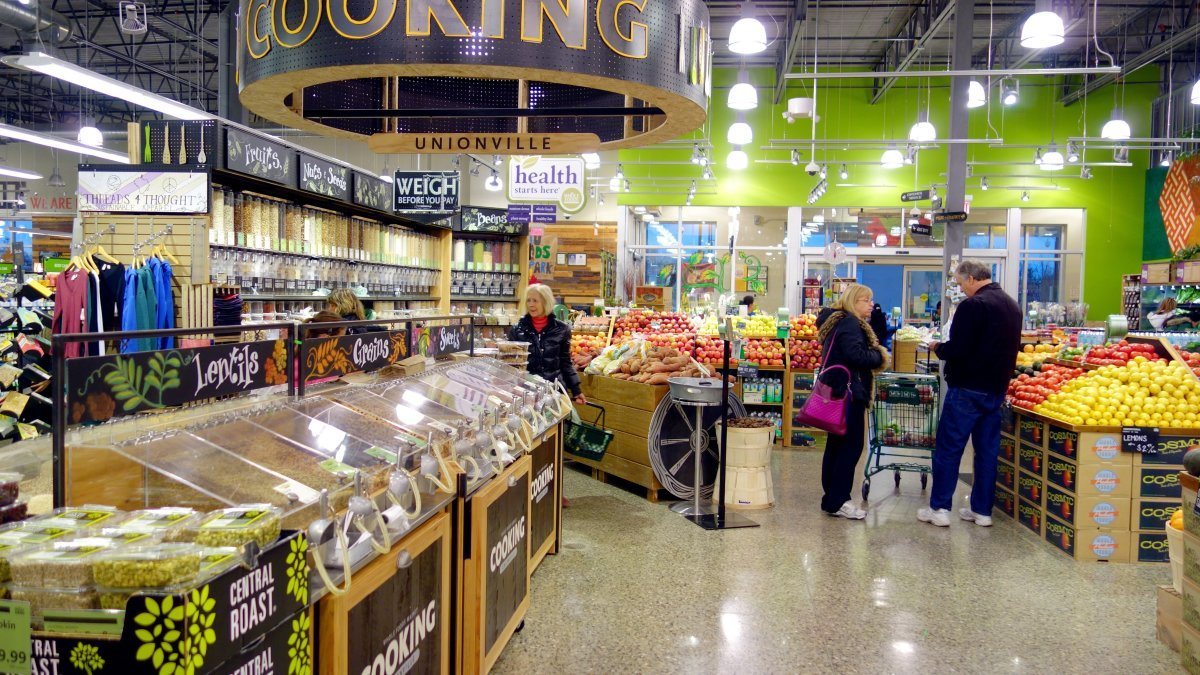 5. Sporting Events
Celebs flock to sporting events like Lakers, Clippers, Kings and Dodgers games, and you'll usually find them sitting front and center. There's often someone of note in the crowd at Staples Center, the Rose Bowl or Dodger Stadium, so keep your eyes peeled at the concession stands.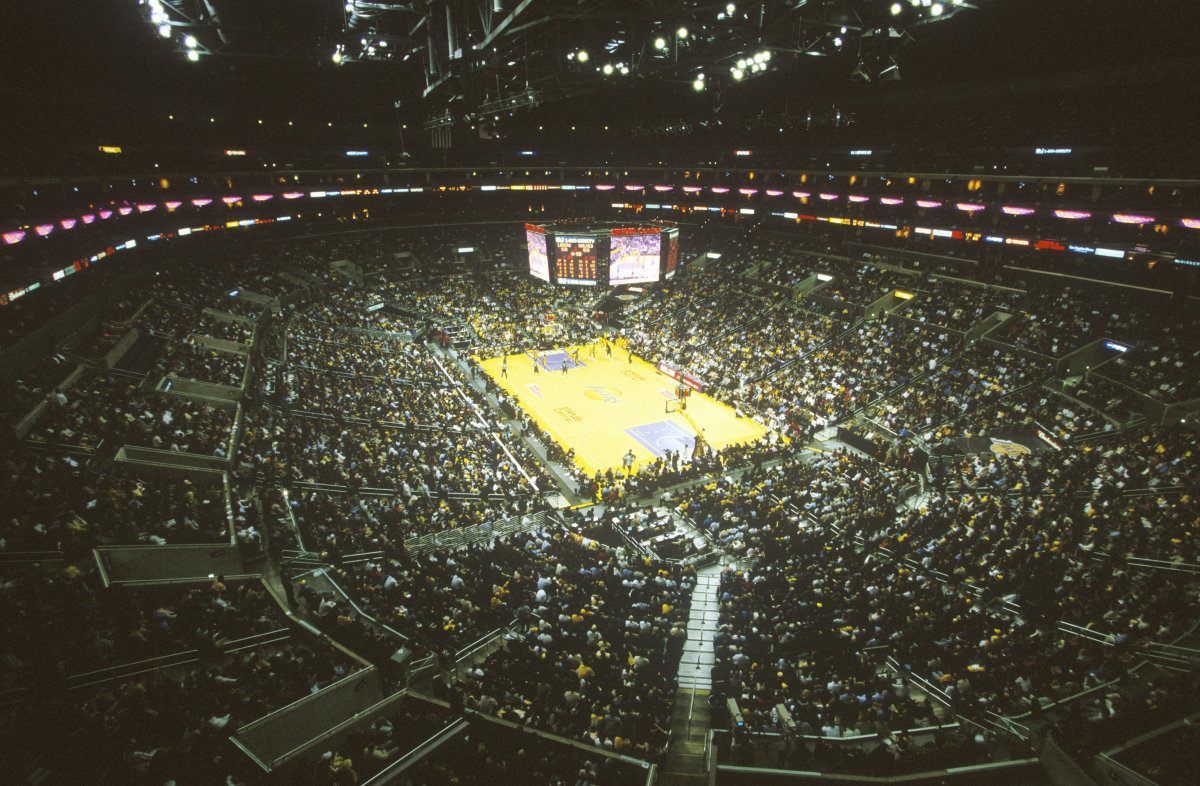 6. Top Nightclubs
The best bars and nightclubs in the city are always the chosen nightlife hangouts for celebrities. You'll just have to see if you can get the doorman to let you past the velvet rope. The hotspots in L.A. change frequently, but the hotel bars are pretty consistent (try Sky Bar at the Mondrian). Exchange, 1 Oak, Project, Warwick, The Argyle and Henry's are worth a shot. Note, many stars prefer to hang in the VIP lounges away from gawking fans, so this could be hit or miss.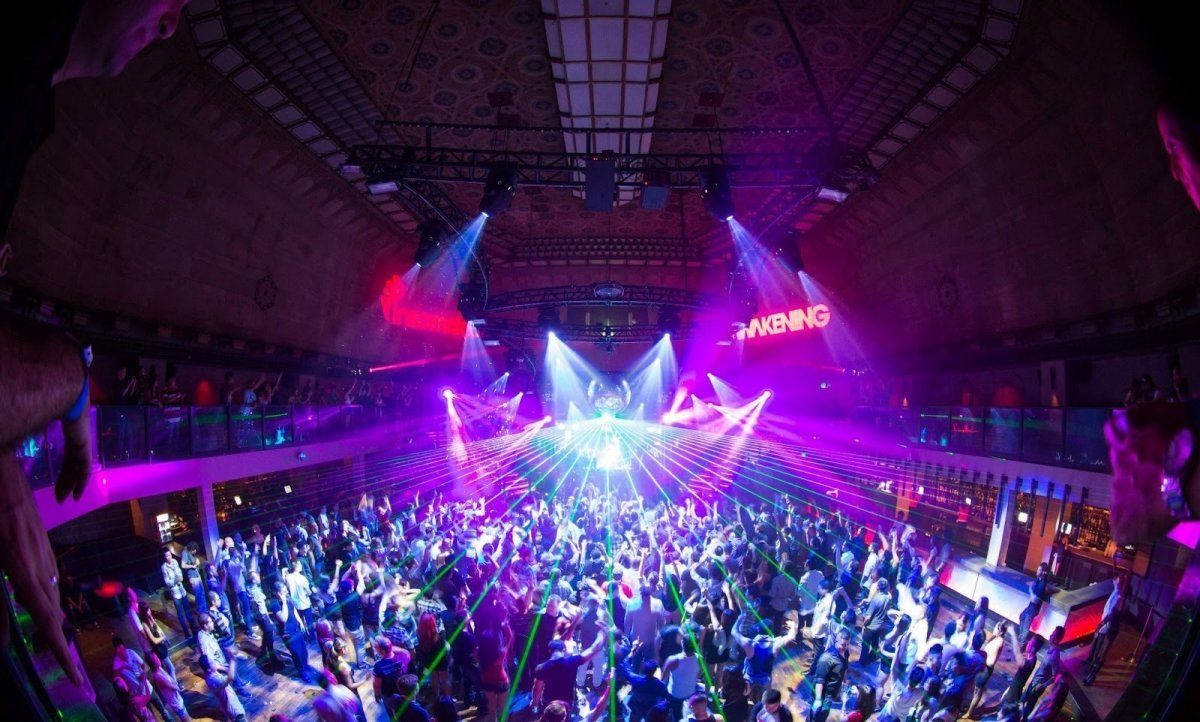 7. Shopping
Clothing stores like Kitson, Fred Segal, malls like The Grove, and anywhere in Beverly Hills or on Melrose Ave. will see a few stars in a day. Celebrities go through a lot of outfits, after all. Sure, many A-listers have their stylists put their looks together, but others like to curate their wardrobes themselves. Keep your eyes open at the racks and you might get lucky.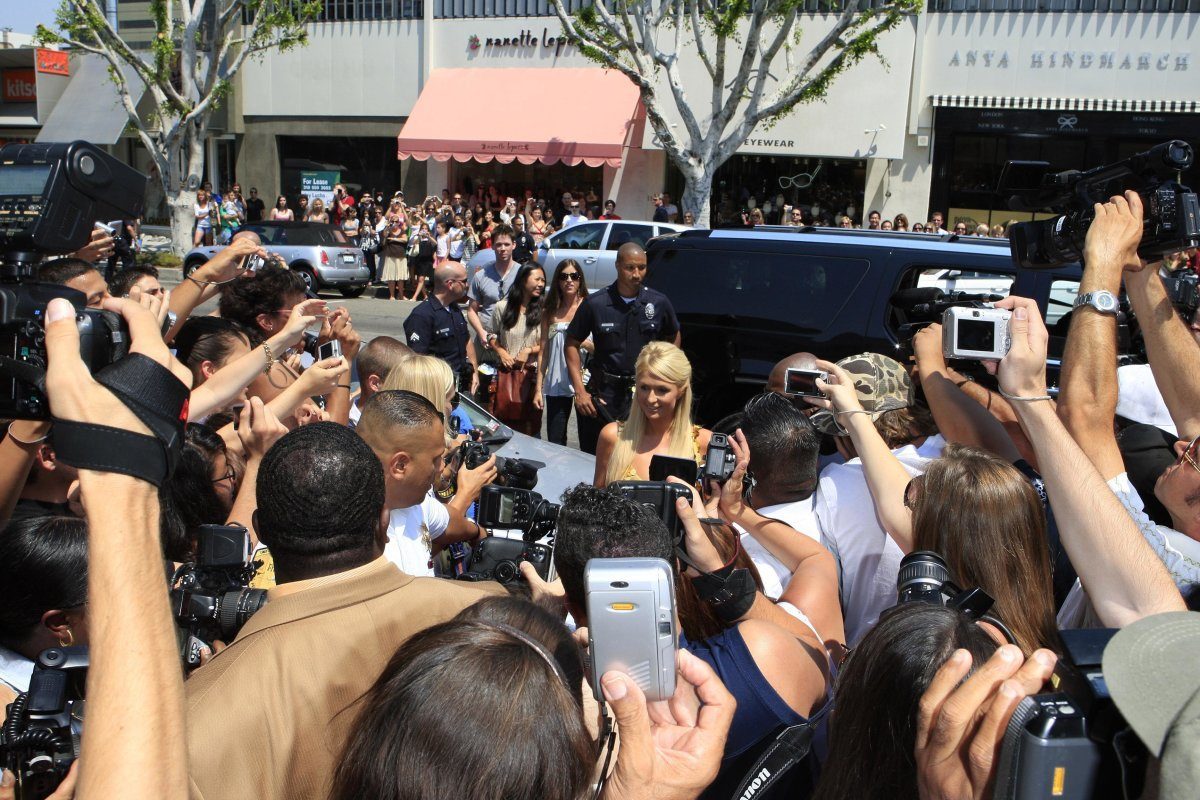 8. At Day Spas
Some of the streets in Beverly Hills are crawling with paparazzi because of the high concentration of top spas, cosmetic dentists, salons and plastic surgeons all within a small area – Bedford Drive in particular. Don't tell them we told you, as most like to keep their "maintenance procedures" under the radar.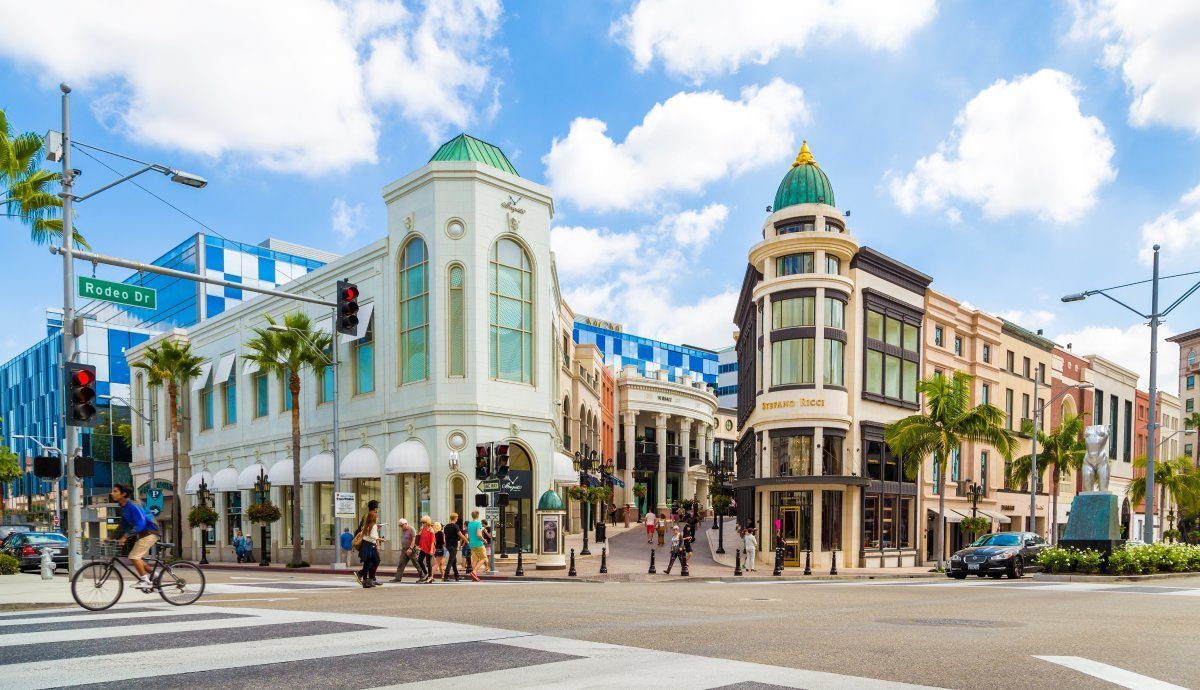 9. Any Coffee Shop
Celebrities drink as much Starbucks as the rest of us, (maybe more), and the paparazzi's love shooting there because they can use the free Wi-Fi to send their shots to their agents in real time. Grab some java in star-filled neighborhoods like Studio City, Santa Monica, Brentwood, Malibu, Beverly Hills, Pasadena and Calabasas, and keep your eyes peeled.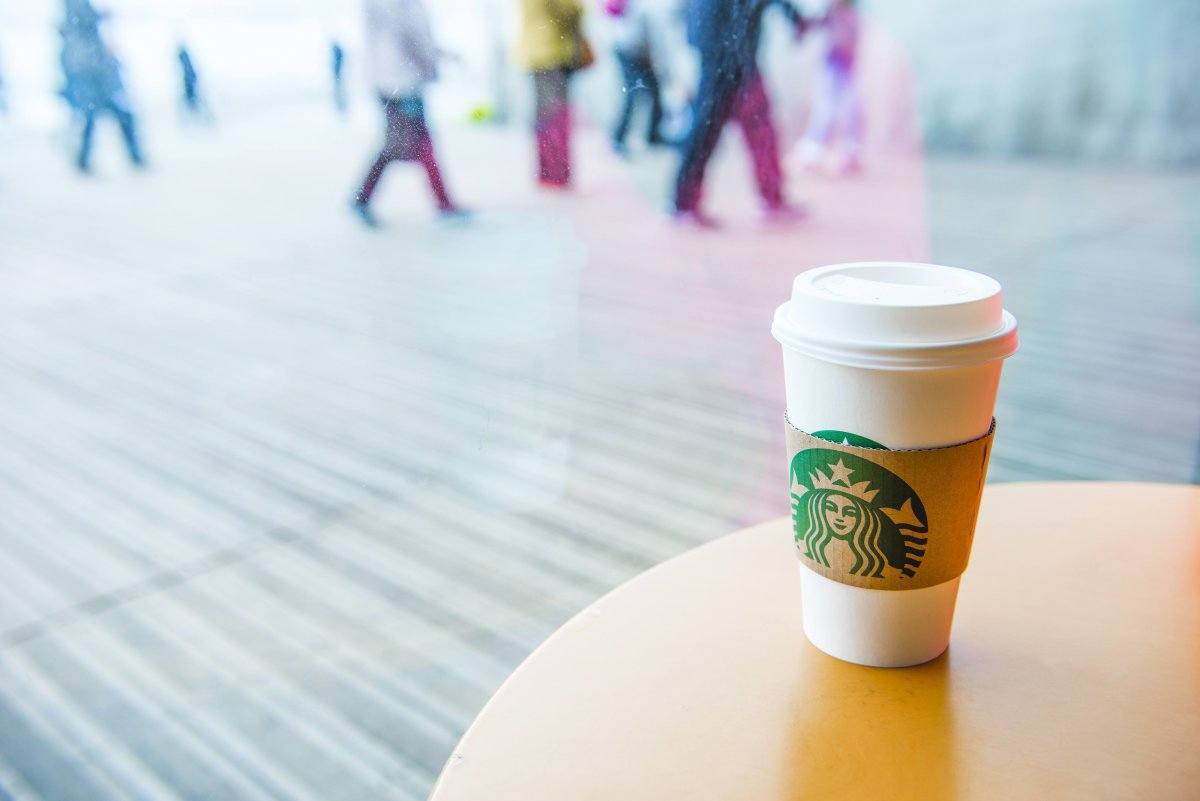 10. Juice Bars
As much as celebrities love coffee, they also love healthy stuff like green juices, smothies and wellness shots. There are a variety of juice bars in L.A. where seeing a celeb is likely, such as the Earth Bar in West Hollywood, Beaming in Brentwood, and Paleta (multiple locations).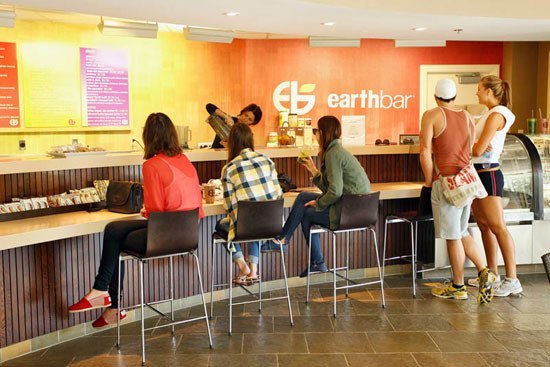 11. Hotels
There are a couple of hip and swanky hotels where familiar faces like to congregate. The castle-like Chateau Marmont in West Hollywood, for instance, is a known celebrity magnet. The Hotel Roosevelt on Hollywood Boulevard is another good bet. The elegant Beverly Hills Hotel, the Beverly Wilshire (of Pretty Woman fame), Santa Monica's Shutters on the Beach, the Sunset Marquis and the Sunset Tower Hotel are all hangouts. Check in as a guest or drop in to their bars and restaurants, as you never know when someone famous might be lurking in there.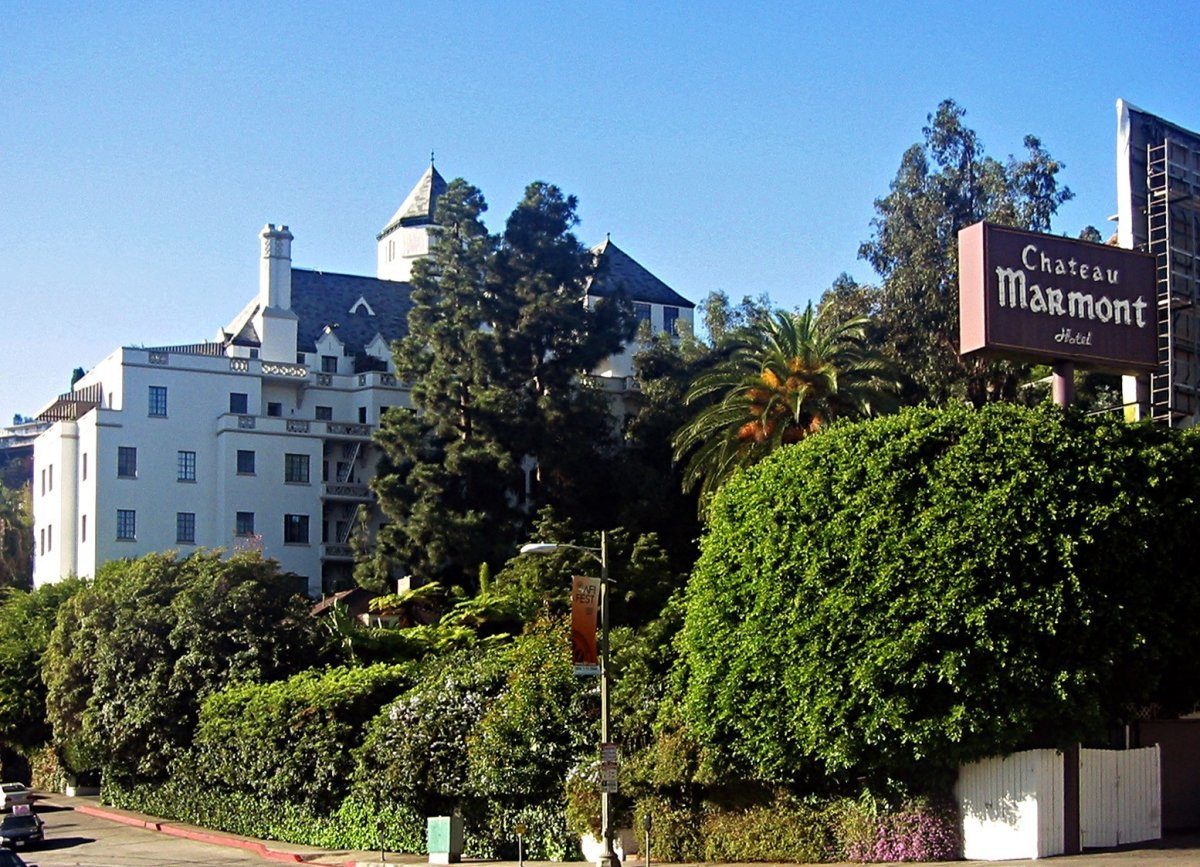 12. Swap Meets
Sure, the crowds may be large so it's a little like looking for a needle in a haystack, but some celebs love to poke around the vintage treasures at LA's vast swap meets and flea markets. You never know who you'll rub shoulders with there. Pasadena's Rose Bowl Flea Market, in particular, is a mecca for bargain hunters and antique finders including famous designers, musicians and stars. It runs the second Sunday of every month. On the Westside, check out the Santa Monica Airport Antiques & Collectibles flea market. It is often filled with cools stuff, you might forget about celeb spotting while you're there. It runs the first and fourth Sunday each month.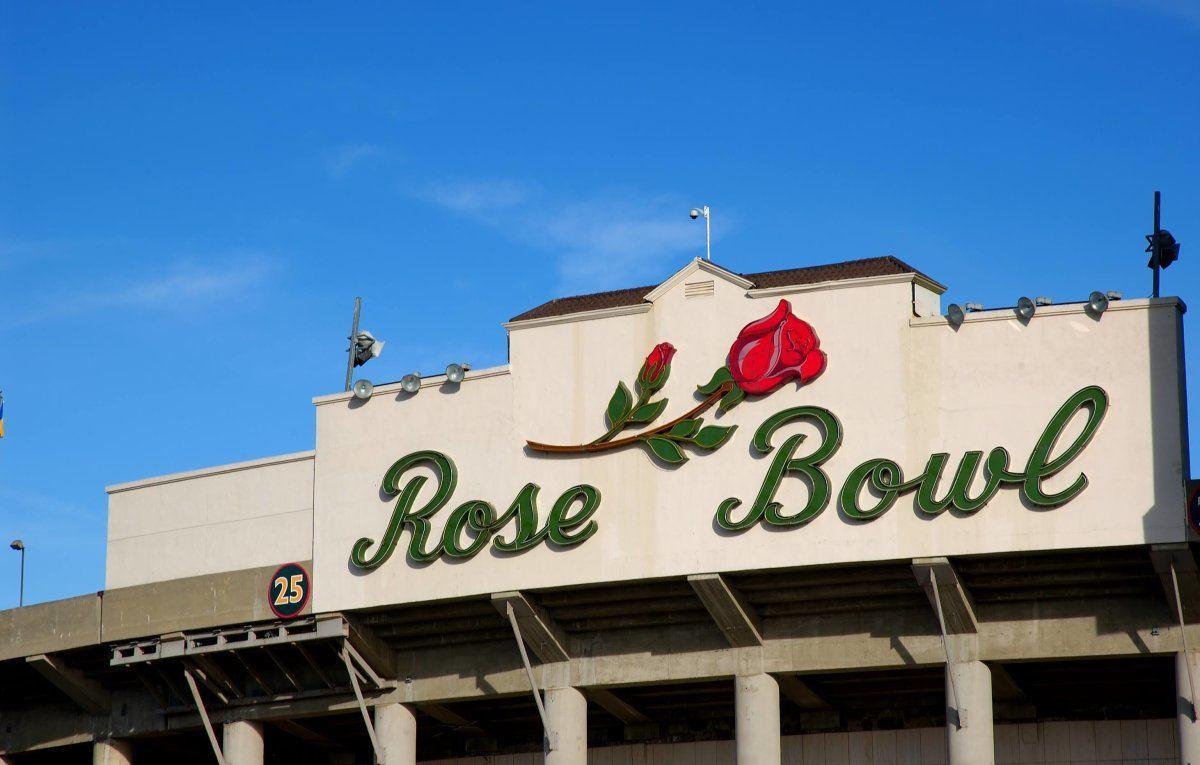 13. Farmers Markets and Country Marts
Stars love their fresh local organic produce, and there's no shortage of farmers markets and country marts in SoCal to entice them. Hang out at the Brentwood Country Mart or Malibu Country Mart and you might see someone, or peruse the stalls along Arizona Avenue and 3rd Street in Santa Monica on Wednesdays and Saturdays. You may spot a celebrity chef or actor/actress among the crowd. Other potential star-spotting farmers markets include the Hollywood, Studio City, Beverly Hills and Malibu Farmer's Markets, plus the Original Farmers Market on Fairfax near The Grove.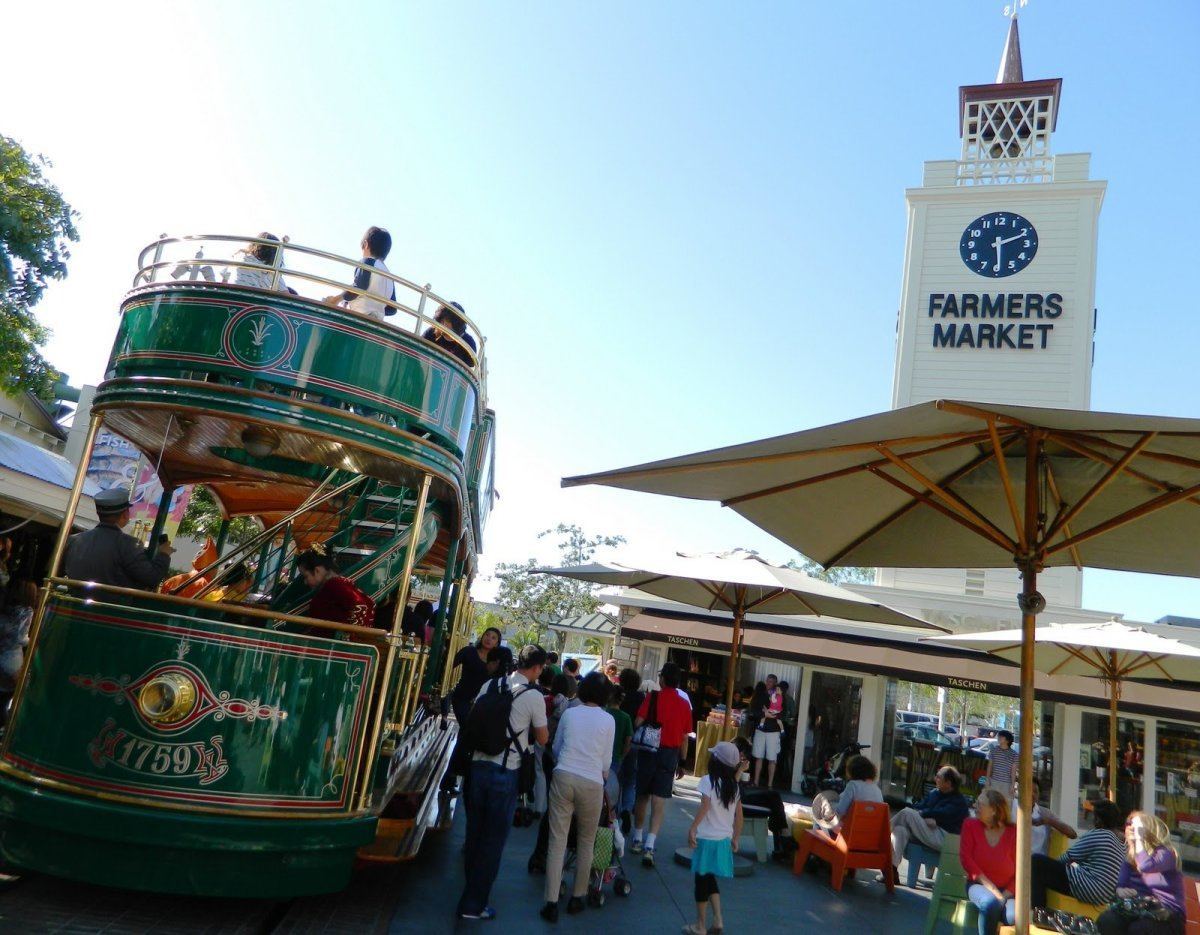 14. Studio Tours and Tapings
Book a tour of one of the working studios (Universal, Paramount, Sony and Warner Bros., for instance) and you might come across some celebs within the lots, stages and commissaries. Don't get your hopes up, but it does happen. For a more guaranteed approach, score some tickets to a television taping. Most of them are free, but might need some advanced planning to secure. Celeb-filled shows like Real Time with Bill Maher and the Late Late Show with Craig Ferguson tape in LA, as do Jimmy Kimmel Live, Ellen Degeneres and Dr. Phil. Check out Audiences Unlimited to be part of a studio audience for lots of hit shows.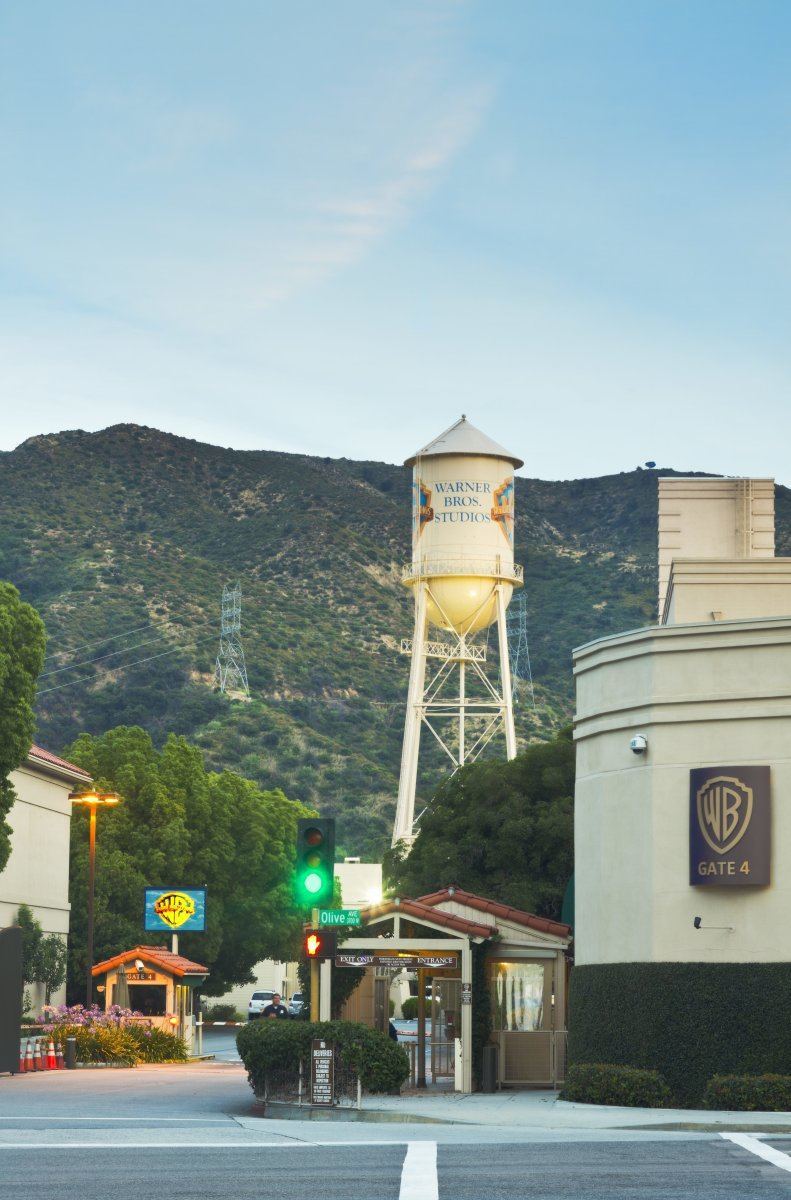 15. Starline Tours
Your chances are kind of slim, but you never know, you just might spot a celeb while on one of these tours. Companies like Starline Tours or All Star Showbiz Tours tempt customers with stories of star-sightings, and perhaps it does happen from time to time. Your tour may yield nothing more than a few manicured hedges and gated driveways of stars past and present, but it might be the closest brush with fame you can get.