The hermit kingdom of North Korea is shrouded in enigma, rumor and controversy. We hear about the brutal regime on the news, but it's hard to discern fact from fiction. George W. Bush called it the "axis of evil" and Condoleeza Rice referred to it as an "outpost of tyranny." On the flip side, Dennis Rodman can't get enough of the place. It's one of the world's most isolated countries, cut off from the global internet revolution and much contact from the outside world. Horrible human rights violations make many ethical tourists stay away, but more and more travelers are exploring this secretive nation, albeit on restricted state-controlled tours, so little details about the country are slowly emerging. James Franco and Seth Rogen's comedy The Interview depicted a kooky fictionalized version the Democratic People's Republic of Korea and its cultish leader Kim Jong-un, but in reality it's even more bizarre (and scary) than that. Check out these crazy facts about North Korea and have your mind blown.
1. Weed Is Legal There
Who knew North Korea was a nation of stoners? Contrary to our idea of the country being the most conservative, restrictive, controlling nation on the planet, it's quite progressive when it comes to pot. There is no law against the sale or consumption of marijuana in North Korea. "Leaf tobacco" isn't considered a drug there, and apparently cannabis freely grows by the roadside throughout the country. It's not uncommon to smell the scent of weed wafting while walking the streets, and it's particularly popular with young soldiers who prefer it over local cigarettes.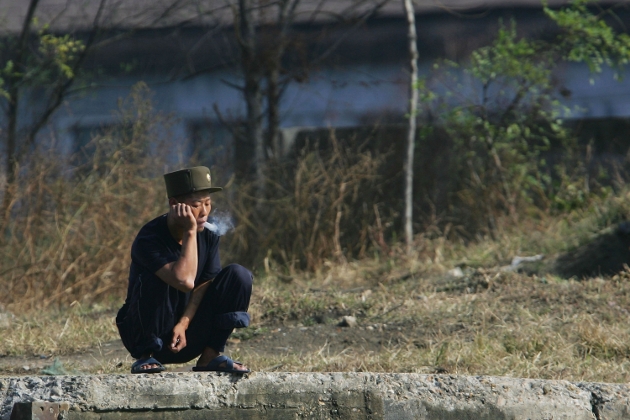 2. Hairstyles Are Restricted
Sure, you can smoke pot but you're not free to style your hair at whim in North Korea. In 2013 there were 28 state-approved hair styles that citizens could choose from. Married women were ordered to keep their hair sensibly short while single ladies were allowed to wear their locks a little longer. Now they are supposed to emulate the basic bob worn by the Supreme Leader's wife, Ri Sol-ju. Men used to be able to express themselves through 10 short styles. Now they are forbidden to exceed a maximum of 2cm in length, and are encouraged to copy Kim Jong-un's ghastly bouffant 'do (maybe he's on-trend, see below). Scissor-wielding authorities are cracking down on anyone sporting a "capitalist" hairstyle, and offenders may be shorn on the spot.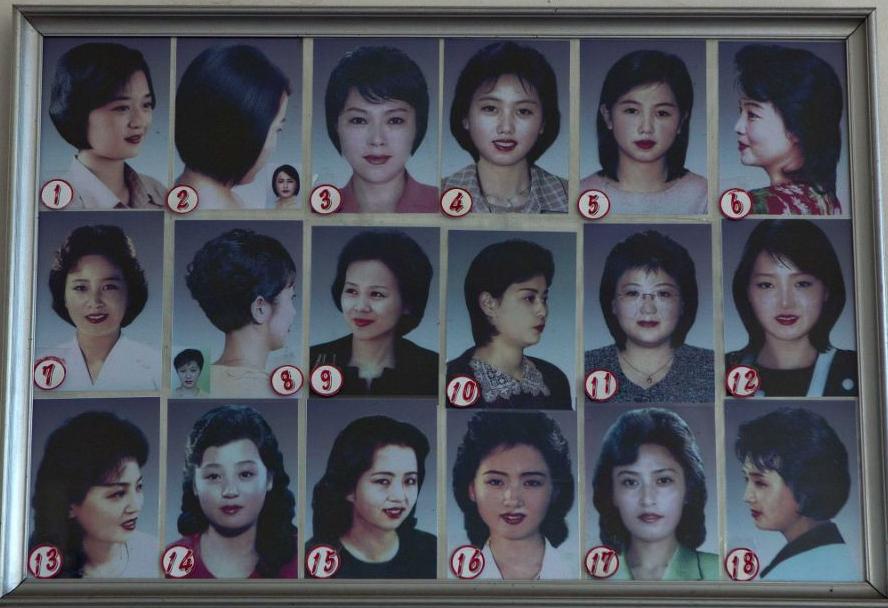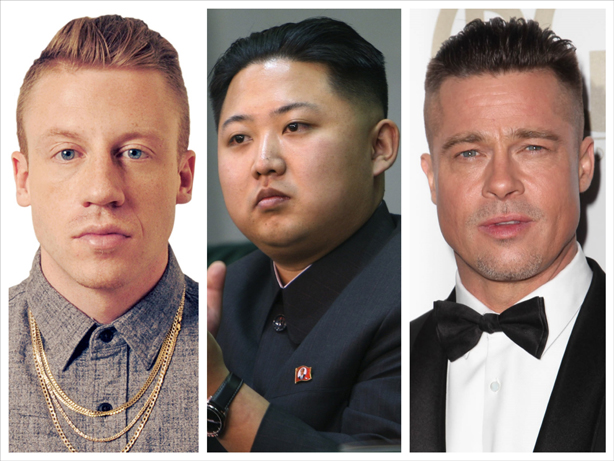 3. They Have Their Own Calendar
It's not 2016 in North Korea. It's 105. They started the count anew based on former leader Kim Il-sung's birth date of 15 April 1912, kind of like a Before Kim and After Kim thing. The Juche calendar was adopted in 1997, and 1912 became Juche 1. Never mind if the rest of the world doesn't recognize it. In a similar vein, in August 2015, North Korea also announced it would follow its own time zone, too. "Pyongyang time" is half an hour later than South Korea and Japan, the time zone it used to follow. They just want to break free from their "imperial past" by being different.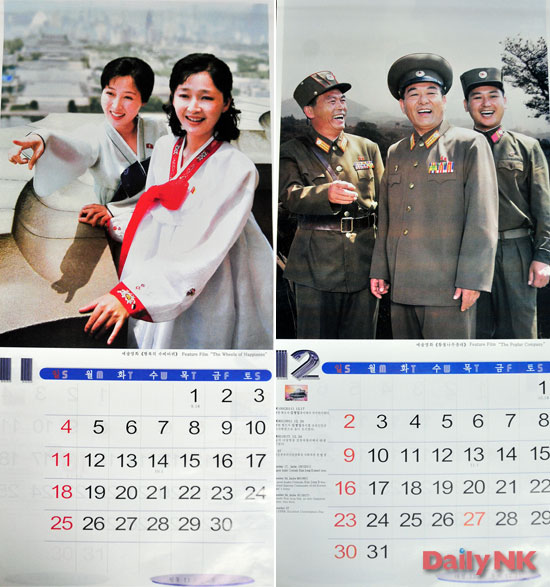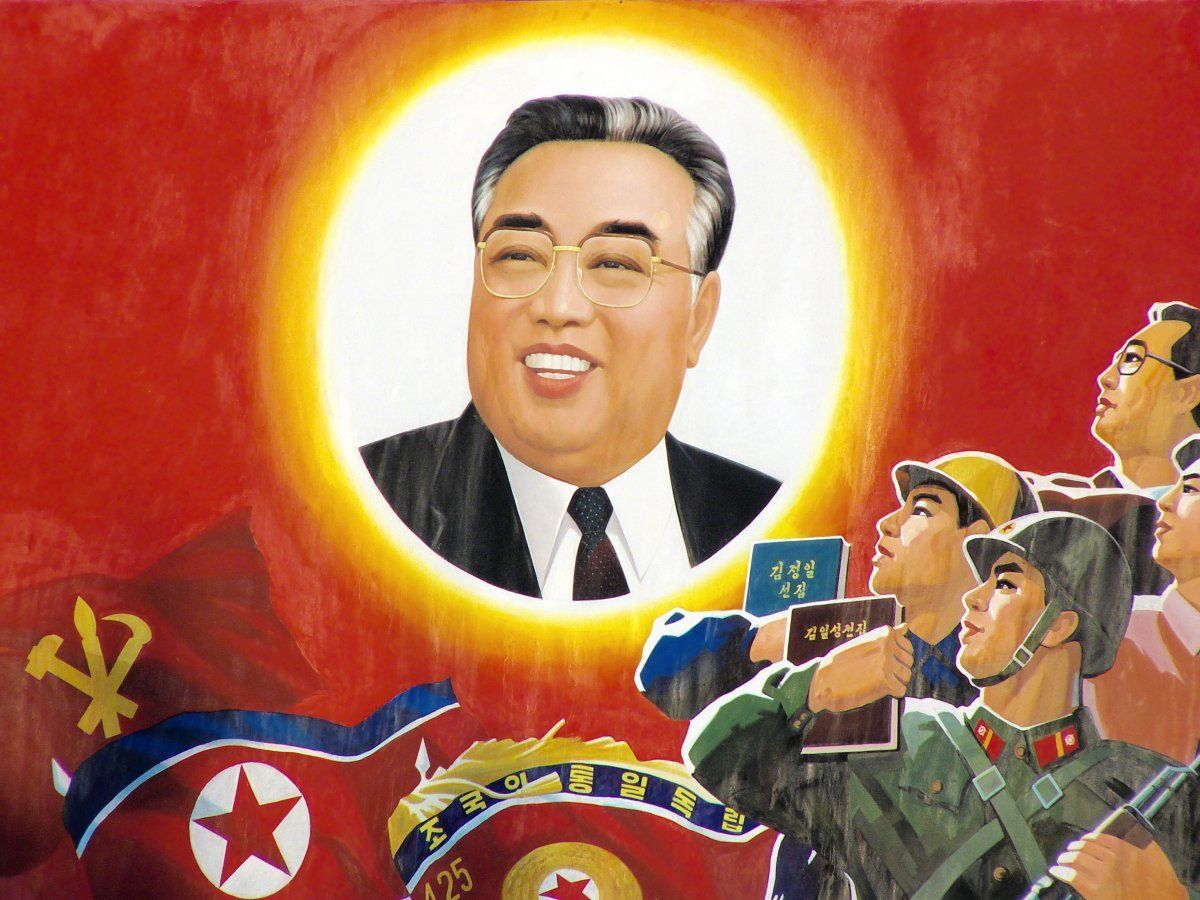 4. North Korea Keeps Citizens in Line With a "Three Generations of Punishment" Rule
Here's one way to cut down on crime. In North Korea, someone who violates the law isn't just punished – their entire family is, too. Knowing you'll be sending grandma to the slammer or your kid to a prison work camp might make you think twice about doing a bad deed.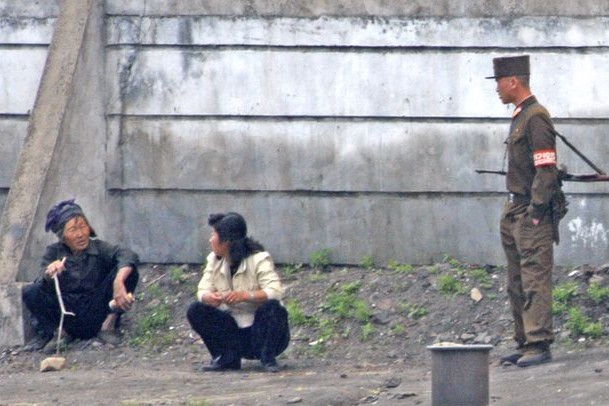 5. The Late Kim Jong-il Loved His Hennessy
Current DPRK leader's father and predecessor, Kim Jong-il, had a taste for fine cognac. In fact, his annual cognac expense was said to be around $720,000 US, about 800 times the average North Korean's annual income. That's a lot of brandy benders!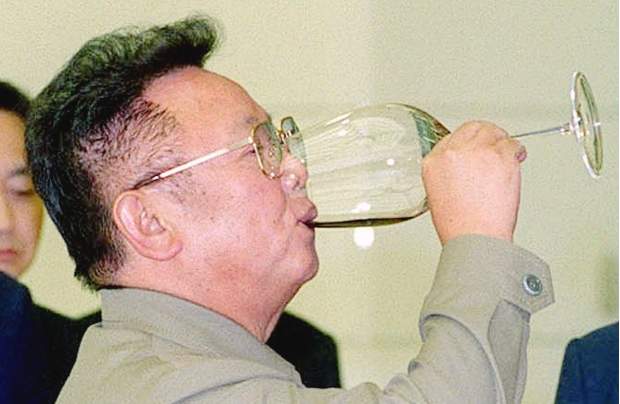 6. DPRK's Tallest Building is Empty
Kim Il-sung wanted to showcase North Korean power by building a record-breaking skyscraper. The pyramidal Ryugyong Hotel in Pyongyang is 1000 feet tall and 105 stories, and cost hundreds of millions of dollars to build over decades of starts and stops since its 1987 construction began. Sadly, this iconic building dominating Pyongyang's skyline remains empty and unfinished, a monument to lofty ambitions gone awry.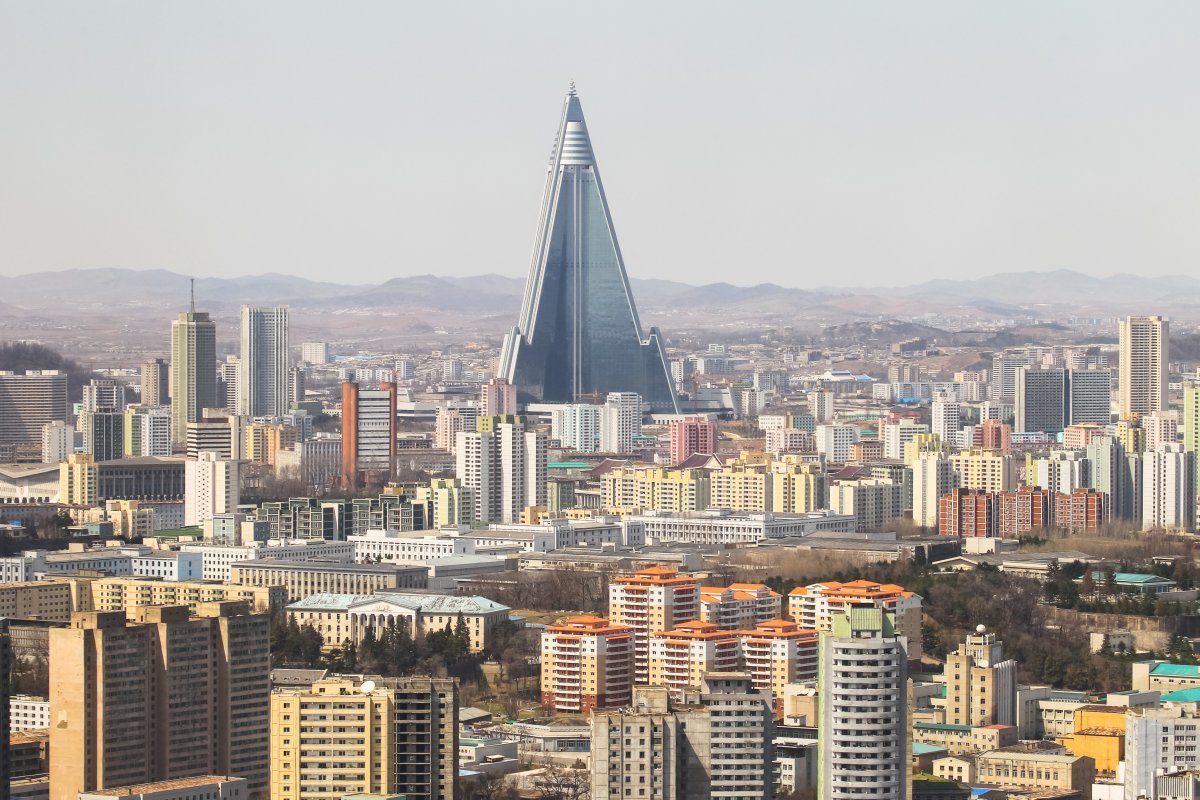 7. Porn Is Prohibited
Teenaged boys and other horny peeps in North Korea have it rough. Anyone caught with any type of X-rated material is sent to a correctional prison camp. There are reports saying some offenders have been executed for this offense. Most North Koreans have no access to the Internet or foreign media, but they often share films, music and other media on USB sticks that are covertly passed from person to person. However, if you're caught with something deemed unacceptable – even something as innocuous as a pirated South Korean movie DVD – you will be severely punished.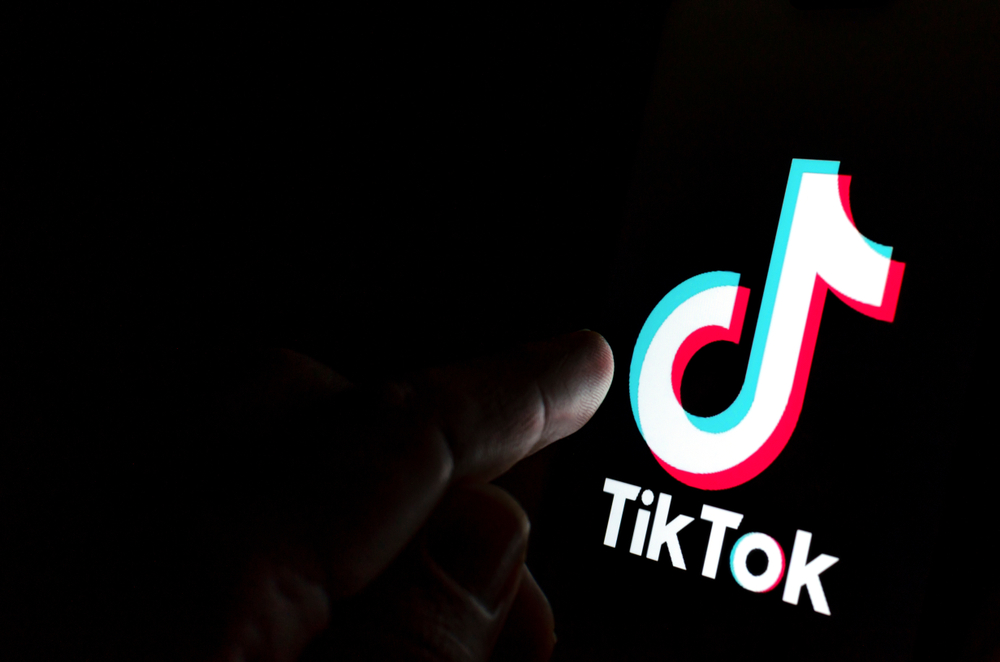 8. They Built a Fake Propaganda City Near the Border
Not far from the DMZ between North and South Korea sits creepy Kijong-dong ("Peace Village"). At first glance, it looks like a pleasant town full of colorful houses, schools, a hospital, and a freakishly large flagpole (built to be taller than South Korea's counterpart). However, it has been nicknamed "Propaganda Village" and is thought to have been constructed in the 1950s to lure South Korean defectors north of the border. Insiders claim that nobody actually lives there, that lights are set to a timer and that the buildings are mere shells and facades. A loudspeaker used to broadcast messages praising the virtues of North Korea and anti-Western rhetoric, but that noise pollution nonsense stopped in 2004.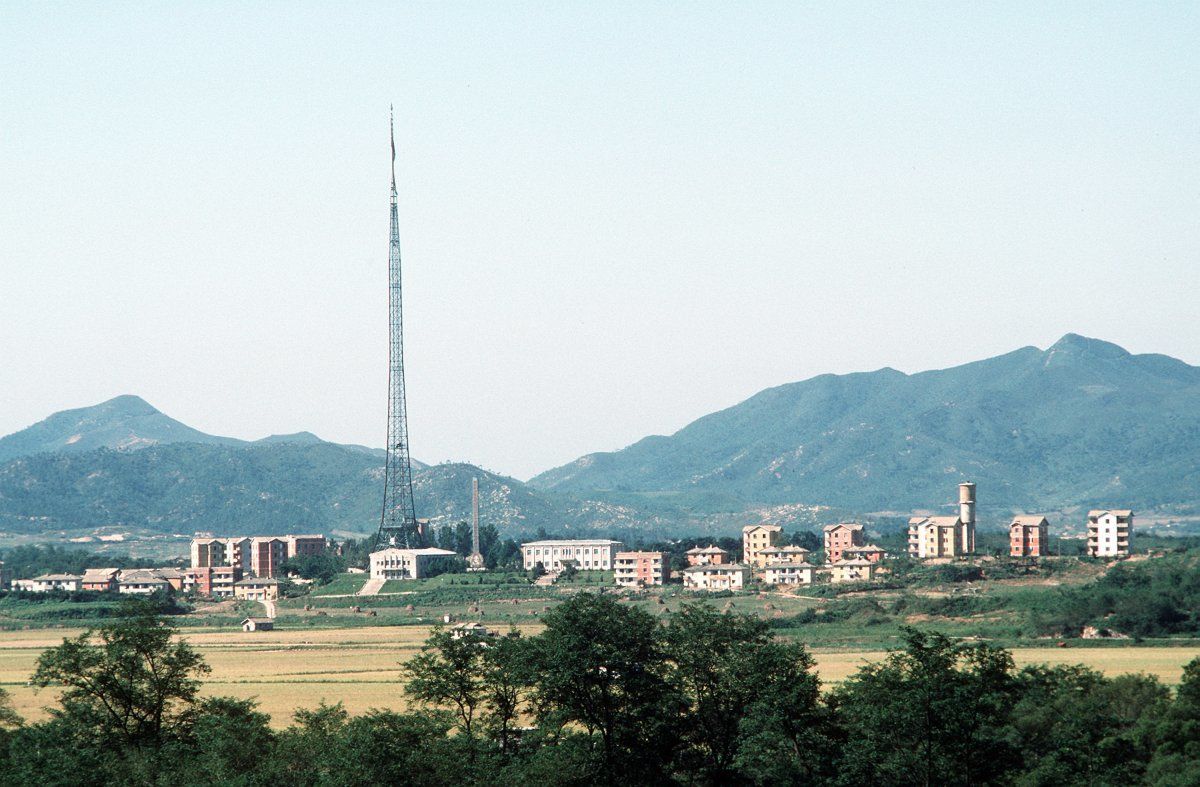 10. There's a North Korean Version of Godzilla Named Pulgasari
Kim Jong-Il was a big movie buff who had a particular penchant for Godzilla films (along with Rambo, Friday the 13th and Elvis flicks). So in 1978, when he got it in his head to make a propaganda-filled North Korean version of the monster movie, he had acclaimed South Korean director Shin Sang-ok kidnapped and forced him to churn out a few films, including the aforementioned Pulgasari. The director managed to escape eight years later, but the North Koreans claim he was there by choice, not force. If you ever get a chance to see Pulgarsari, you're in for a cheesy treat.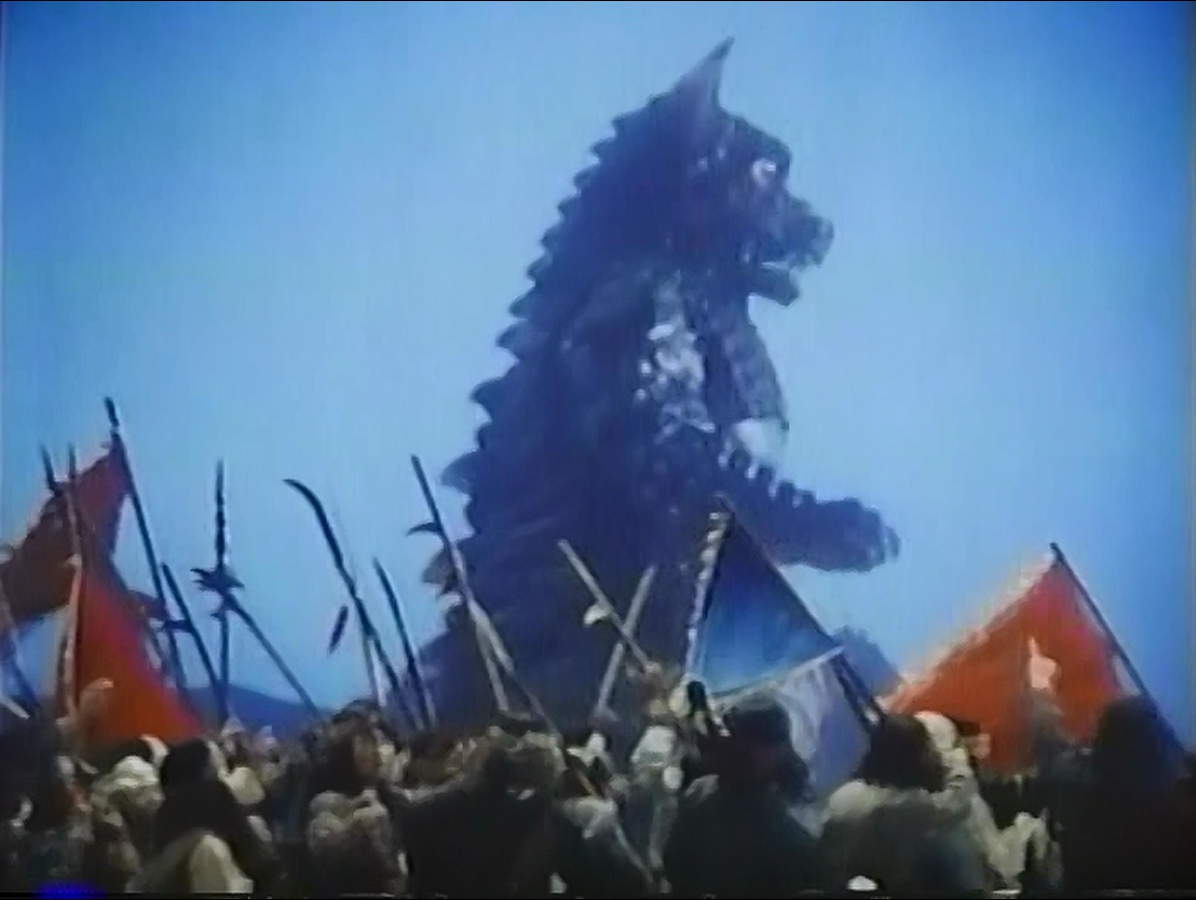 11. North Korea Has Some Serious Military Might
You are probably aware that North Korea has a big army, but you may not know just how big. An estimated 1.19 million people serve are in active military service, making it the fourth largest standing army on the planet. By comparison, the US armed forces has about 1.36 million members.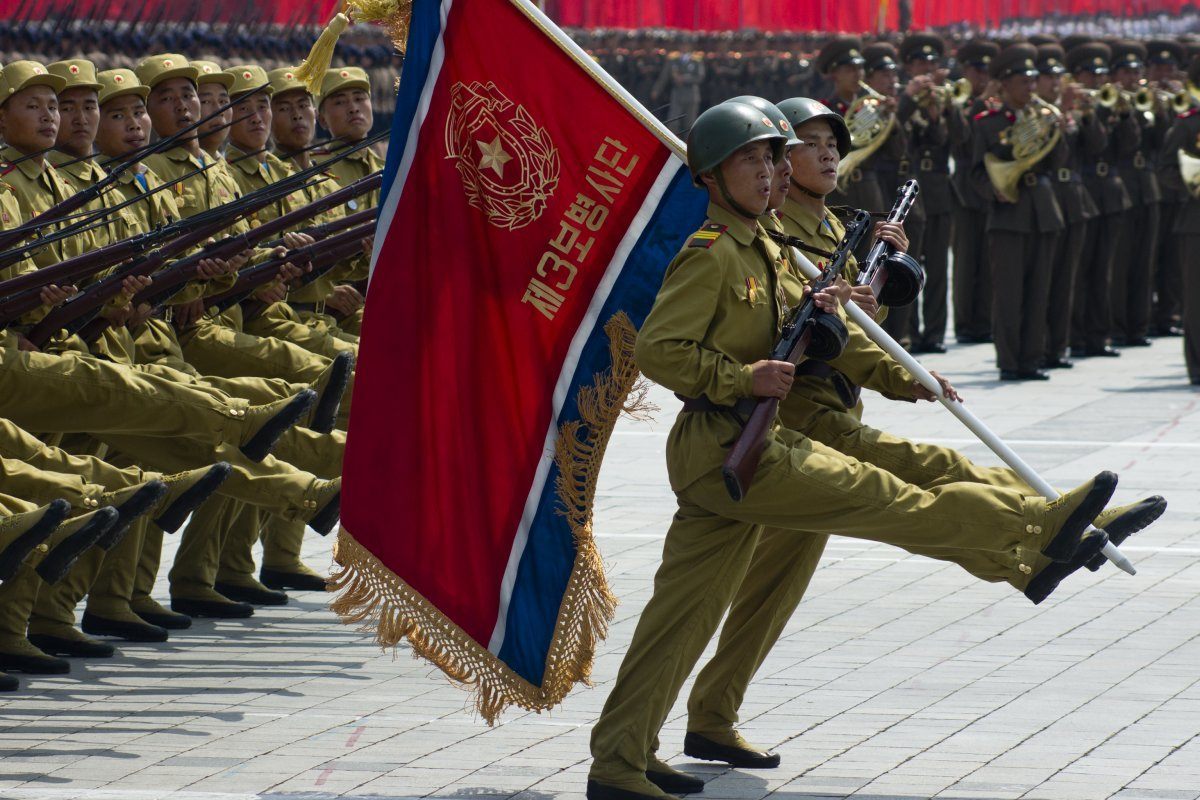 12. Kim Jong-un Is the Youngest Head of State in the World
Kim Jong-un was only 28 when he became North Korea's Supreme Leader after his father, Kim Jong-il, died in 2011. He's 33 today. Isn't it comforting to know that this young guy with no formal military training is at the command of the fourth largest military in the world?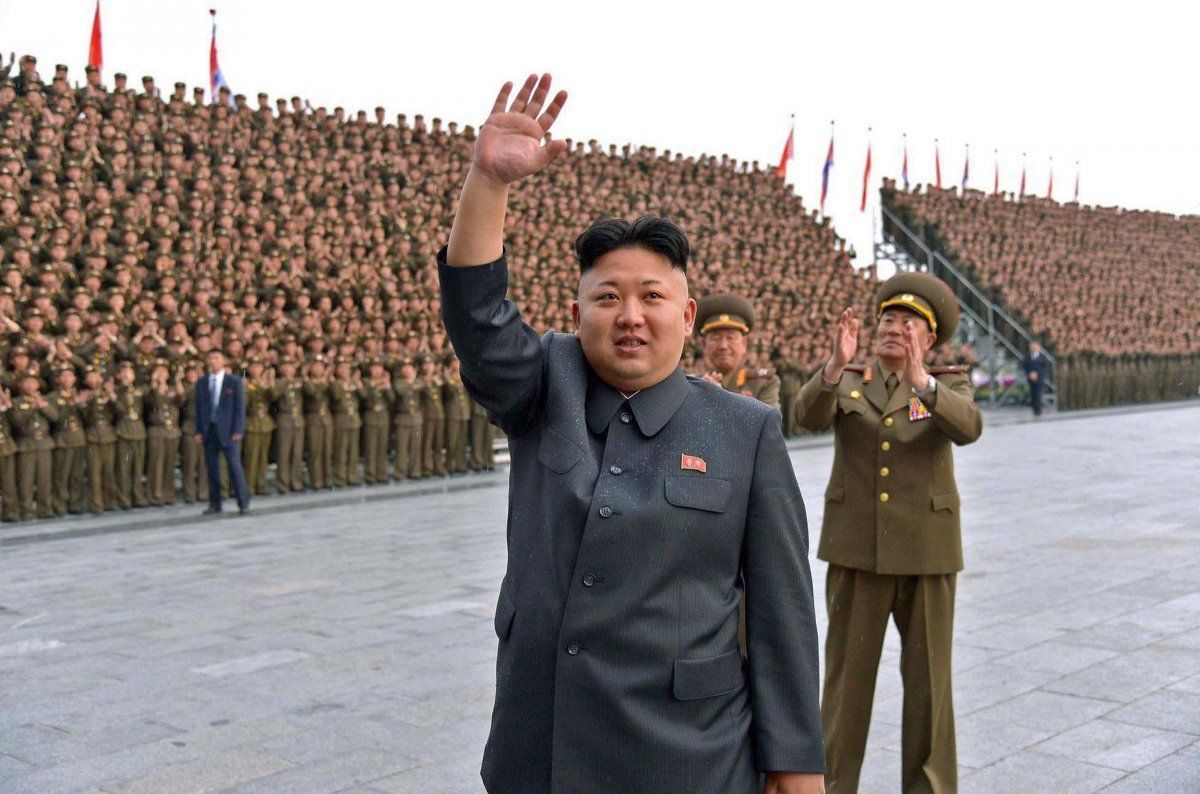 13. Kim Jong-un Apparently Had His Uncle Executed by Feeding Him to a Pack of Dogs
When suspected of attempting to overthrow the state in 2012, Jang-Song Thaek was ordered to be publicly executed by his own nephew, current leader Kim Jong-un. Reports say that the 67-year-old uncle, who many saw as the successor Kim Jong-un, was stripped naked and fed to 120 hungry hounds that hadn't been fed for several days. Of course, this story is unverified and other reports say he met his end by firing squad, but however it went down seems a testament to this brutal regime.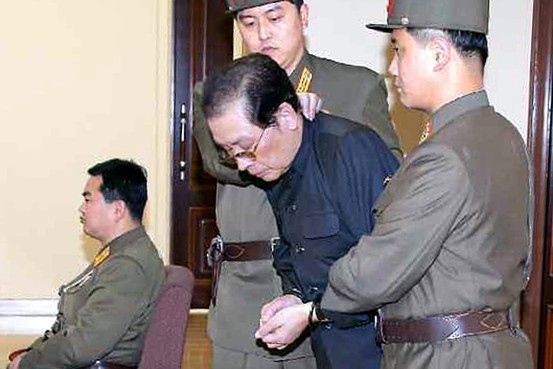 14. North Korea Holds Farcical Elections Every 5 Years
Of course, there's only one name on the ballot, so it's not really democracy in action, but helps the nation call itself the Democratic People's Republic of North Korea. Citizens are permitted to veto said candidate by publicly crossing the name out, but that rarely happens (if ever – presumably punishment for that kind of dissent is significant).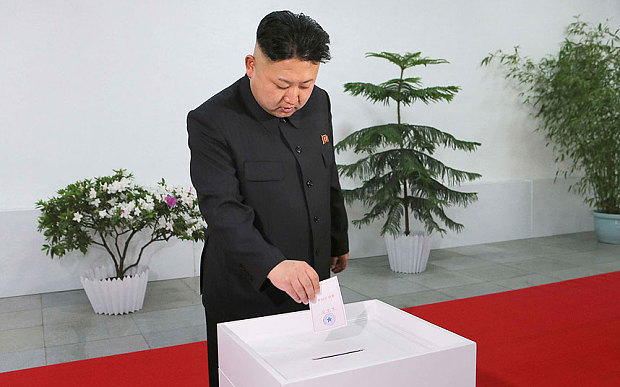 15. A Must-see Attraction in DRNK, at Least for North Koreans
The embalmed and entombed corpses of the late "Supreme Leader" Kim Jong-il and his father before him, "The Great Leader" Kim Il-sung, are preserved and on display in a glass casket for all to see. The mausoleum is located in Kumsusan Palace of the Sun, the former presidential palace in Pyongyang. Apparently 150,000 people line up to see them each day, and there are strict rules about how to dress and bow in their presence. Macabre, yes, but it's not that strange, really. The bodies of former world leaders Mao Tse-Tung, Ho Chi Minh and Lenin are similarly on display, too.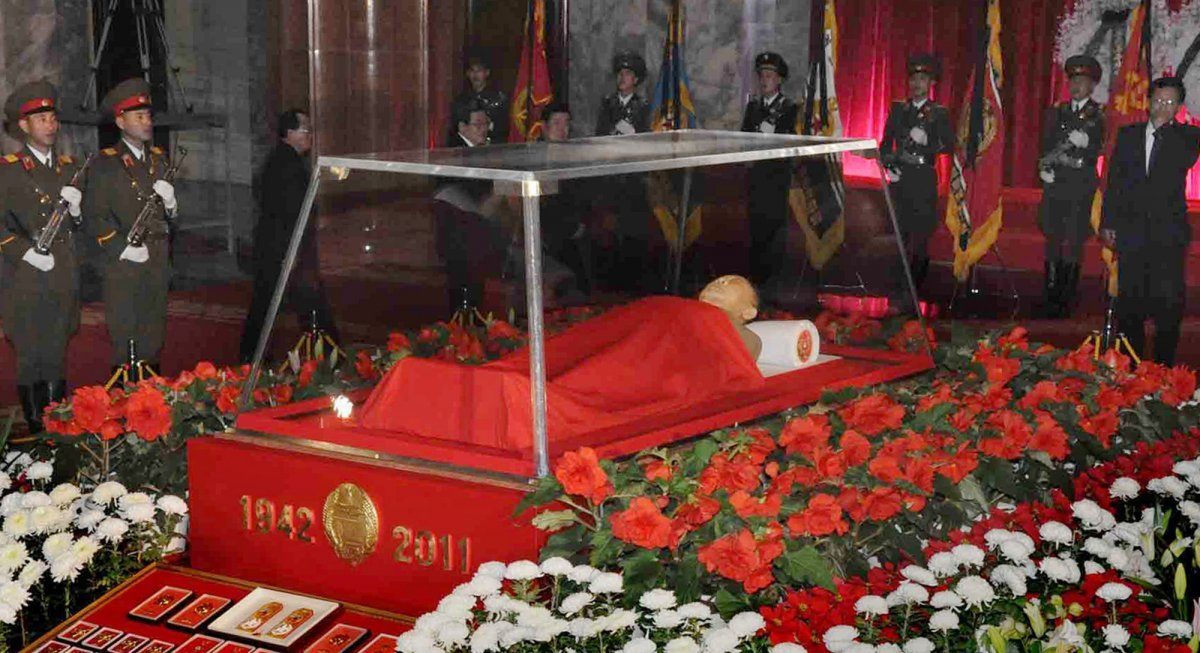 16. DPRK Boasts the World's Largest Stadium
For all it's backwardness and poverty, the hermit kingdom of North Korea does have a few superlatives to boast about, such as being the home of the world's largest stadium. Pyongyang's Rungnado May Day stadium has a capacity of 150,000 and more than 22 500 square meters of pitches. Sure, they play some soccer and other sports there, but it's mainly a venue for the extravagant Mass Games, an annual synchronized spectacle of dance, acrobatics and gymnastics featuring over 100,000 participants in unison.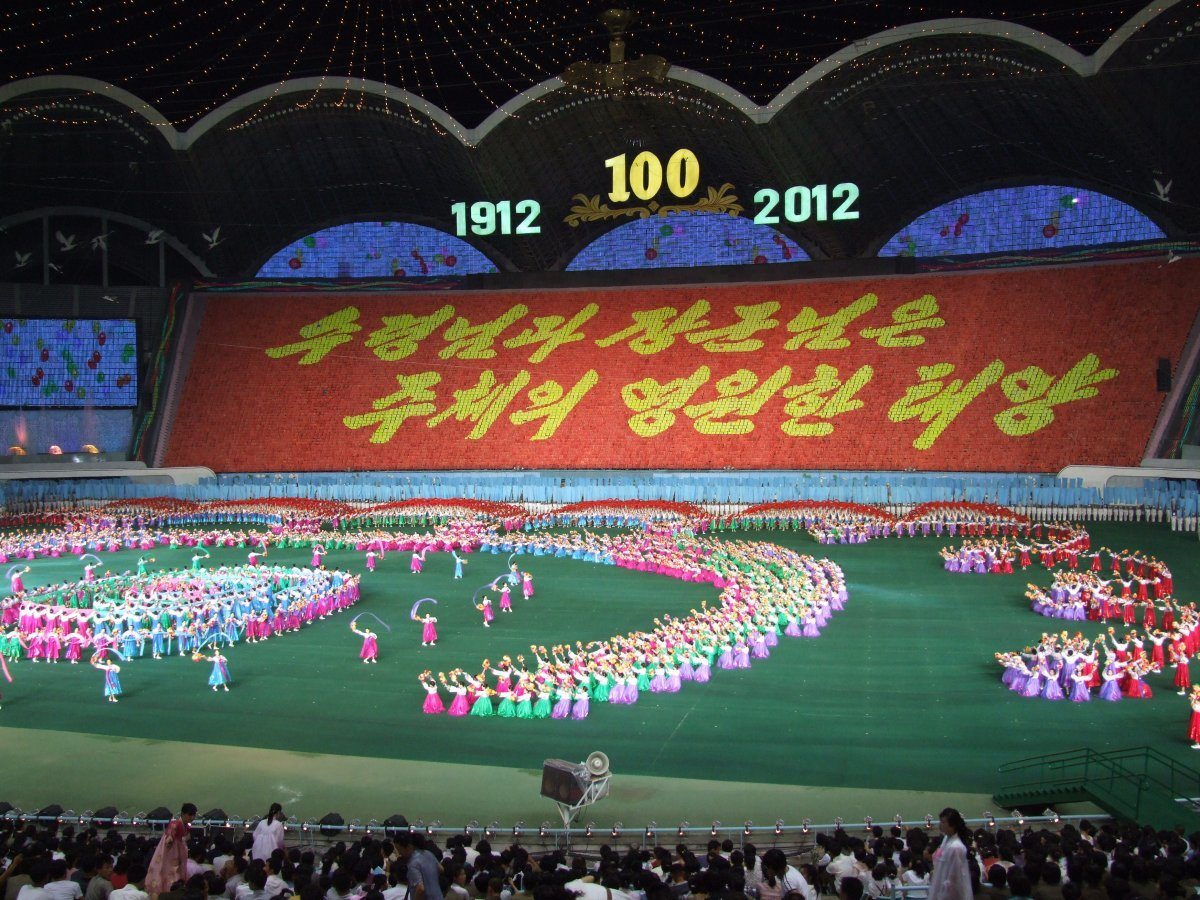 17. North Korea Has a 100% Literacy Rate
It's hard to verify a stat like this, but if it's true, that puts North Korea way ahead of America's functional literacy rate of 85%. The country does have universal free education, which is a good thing, but the curriculum includes a lot of indoctrination. For example, high school students must complete a three-year 81-hour course on the history of Kim Jong-un, which is in addition to a 160-hour course on Kim Il Sung and 148 hours on Kim Jong Il. Kim worship starts in kindergarten.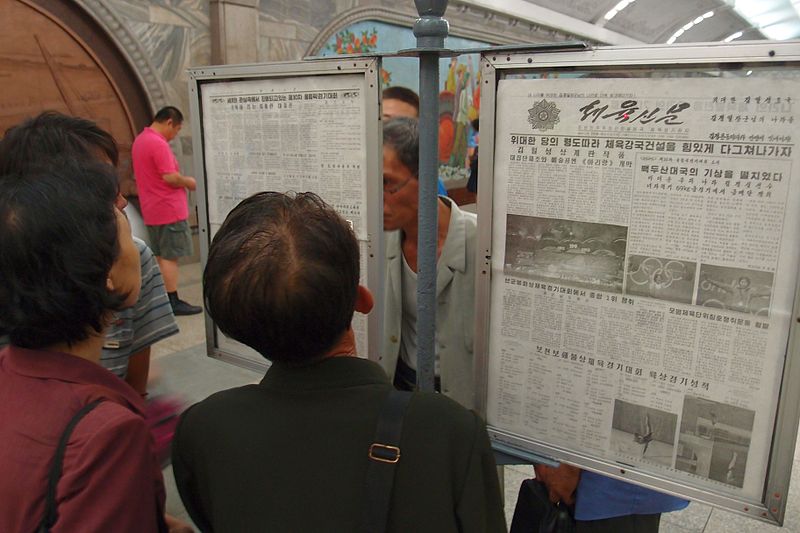 18. North Koreans Are 2 Inches Shorter Than South Koreans
On average, North Korean citizens born after the war are shorter than their South Korean counterparts by about 2 inches. This is attributed to the relative poverty of the northern nation. It is said that 6 million citizens don't get sufficient food and a third of the children have chronic malnutrition.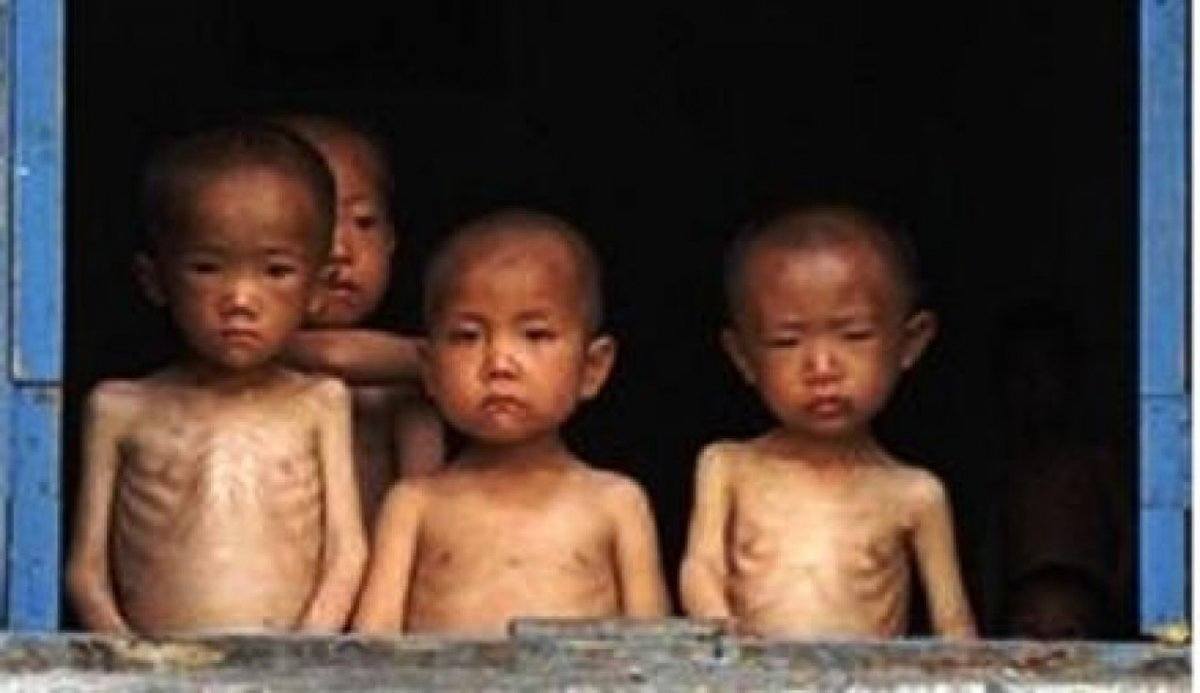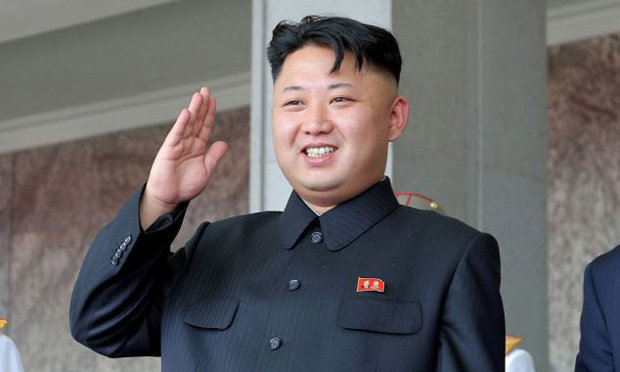 19. North Korea Is Considered the Most Corrupt Country in the World
It shares that "honor" with Somalia, but North Korea has been a leader on the most corrupt nations list for several years running. The annual Corruption Perceptions Index evaluates 168 countries across the globe in terms of bribery, counterfeit medicine, backdoor payments, access to foreign media and other public sector corruption.