They don't sing about America the Beautiful for nothing. The USA boasts a wide range of spectacular landscapes and settings that will make your jaw drop in awe. If you are looking to take a road trip or want a scenic place to spend a holiday, consider a visit to some of these most beautiful places in America.
1. Oneonta Gorge, Oregon
Oneonta Gorge is located in Oregon's picturesque Columbia River region. This stunning setting is beset with enchanting cascades, moss-covered rock walls and lush ferns. With its postcard-like vistas, this is a thrilling natural wonder to explore by foot or by kayak and quite easily one of the most beautiful places in America.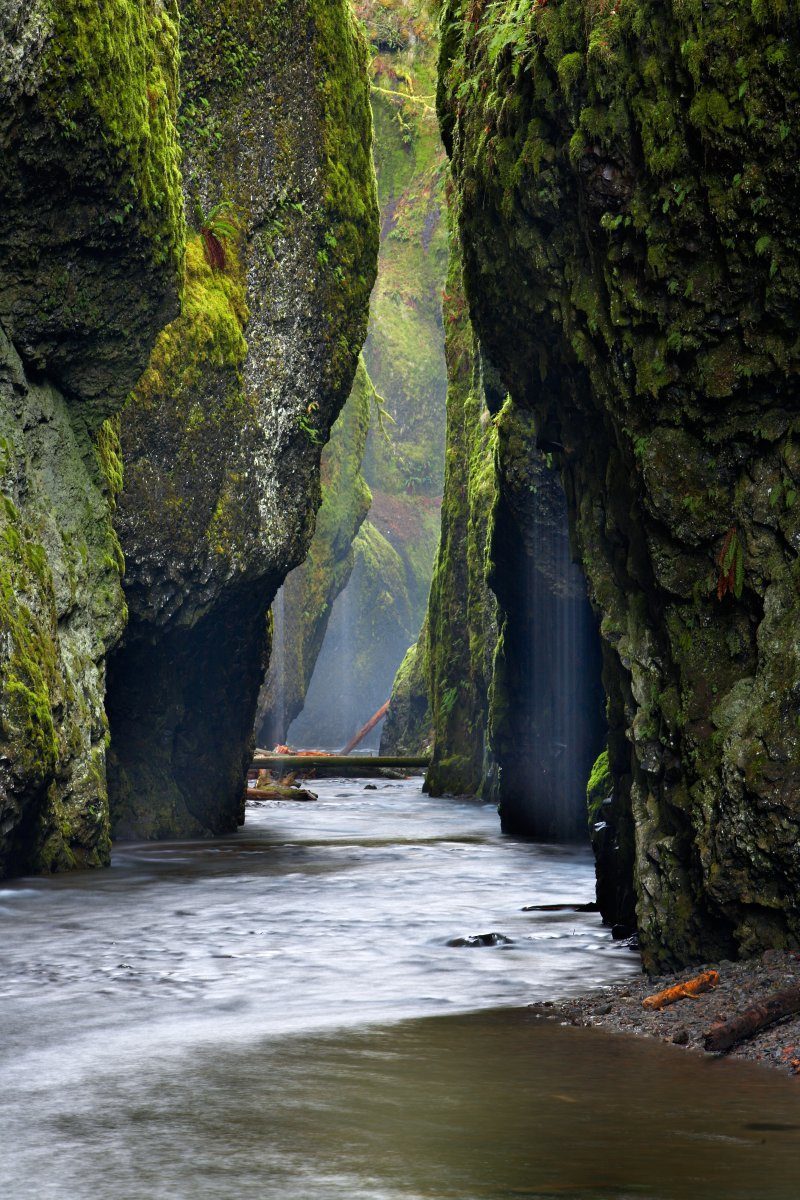 2. Watkins Glen State Park, New York
If you're looking for a fairytale-like setting, Watkins Glen State Park will take your breath away. With enchanting waterfalls that ripple into hidden pools, this park is located in the region of the Finger Lakes, which is well-known for its pristine scenery. If you can time your visit for autumn, this park is particularly dazzling when its wearing its fall colors.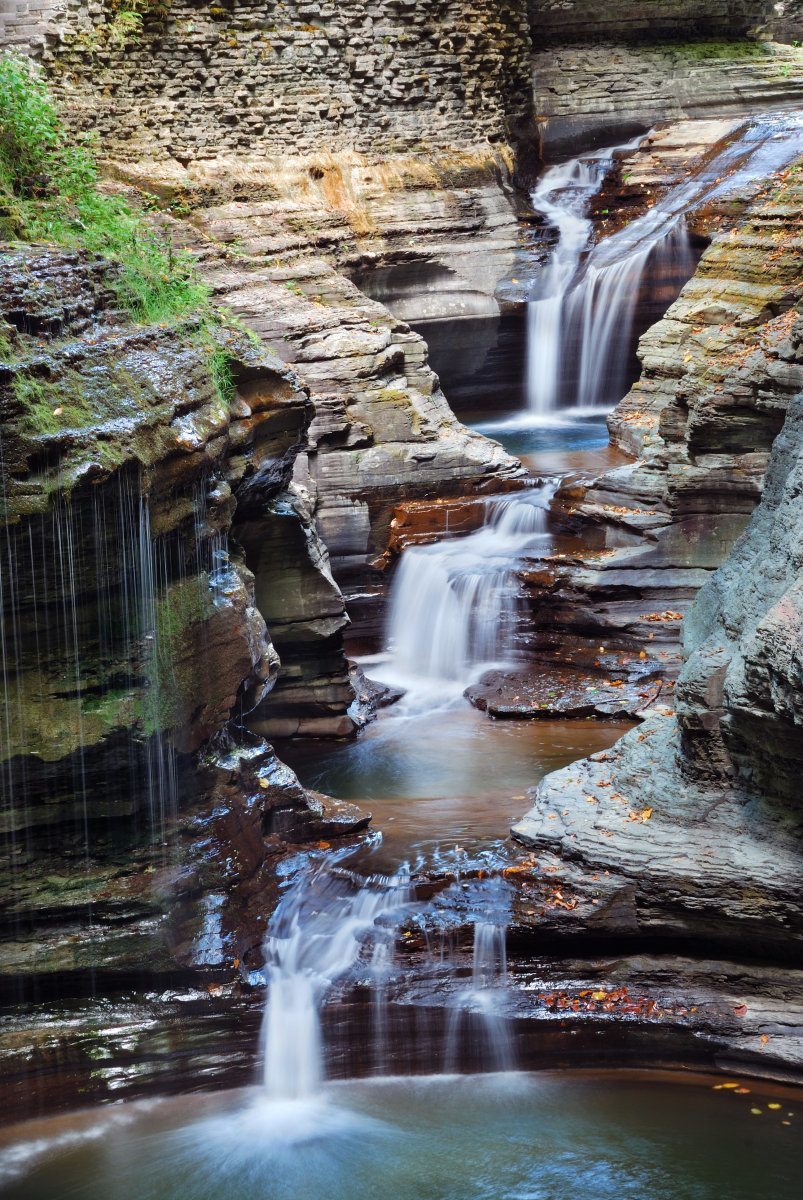 3. San Francisco, California
Most of our choices for the most beautiful places in America are natural wonders, but this cityscape warrants a mention too. The sight of the majestic Golden Gate Bridge stretched across the fog-strewn bay is a glorious sight. San Francisco is a stunning urban location with its hilly streets, ornate Victorian houses, historic streetcars, pretty parks and coastal haunts. Anyone who explores this city is in for a visually stimulating treat.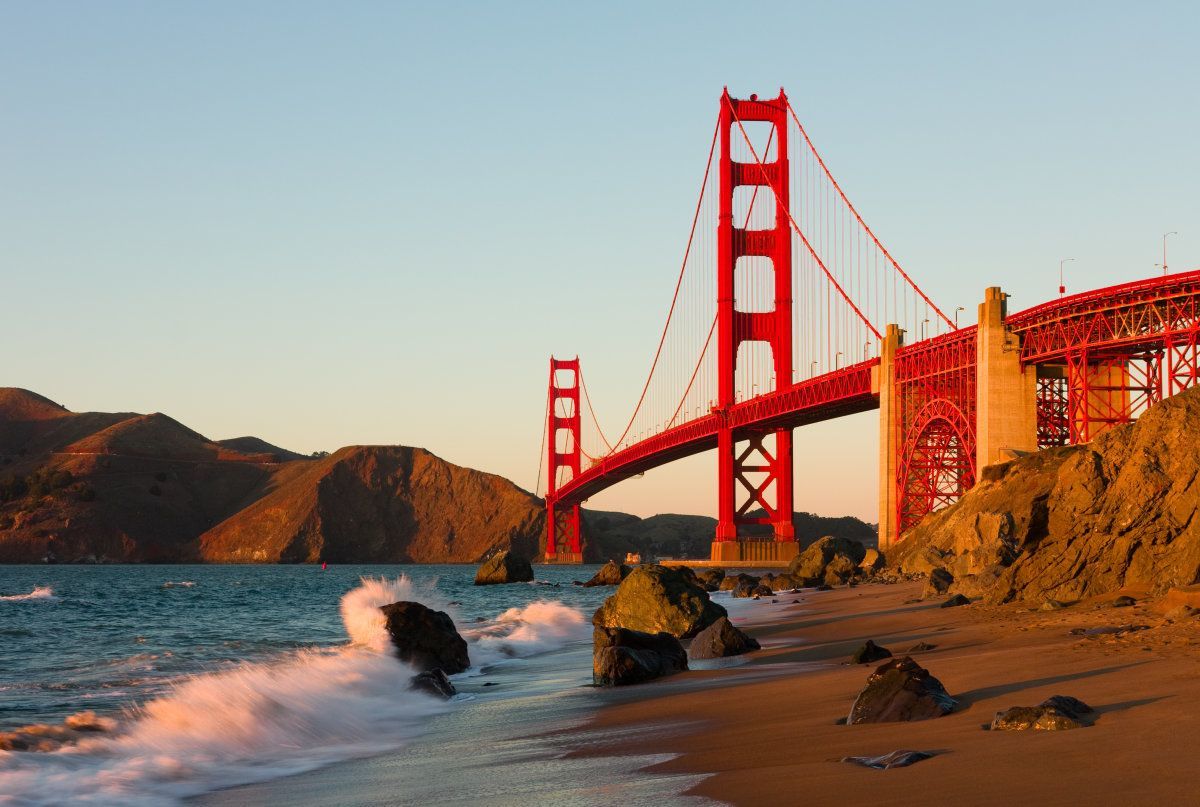 4. The Grand Canyon, Arizona
There may be a lot of hype regarding the beauty of the Grand Canyon, but it's all true. This amazing destination is the ideal place to visit if you love the outdoors. Whether you view the canyon from above or down below, you'll find one overwhelmingly marvelous sight after another. Pictures don't do it justice; you have to see it yourself to be humbled by its enormity. Be sure to visit nearby Havasu Falls, which could easily merit its own entry on this list too.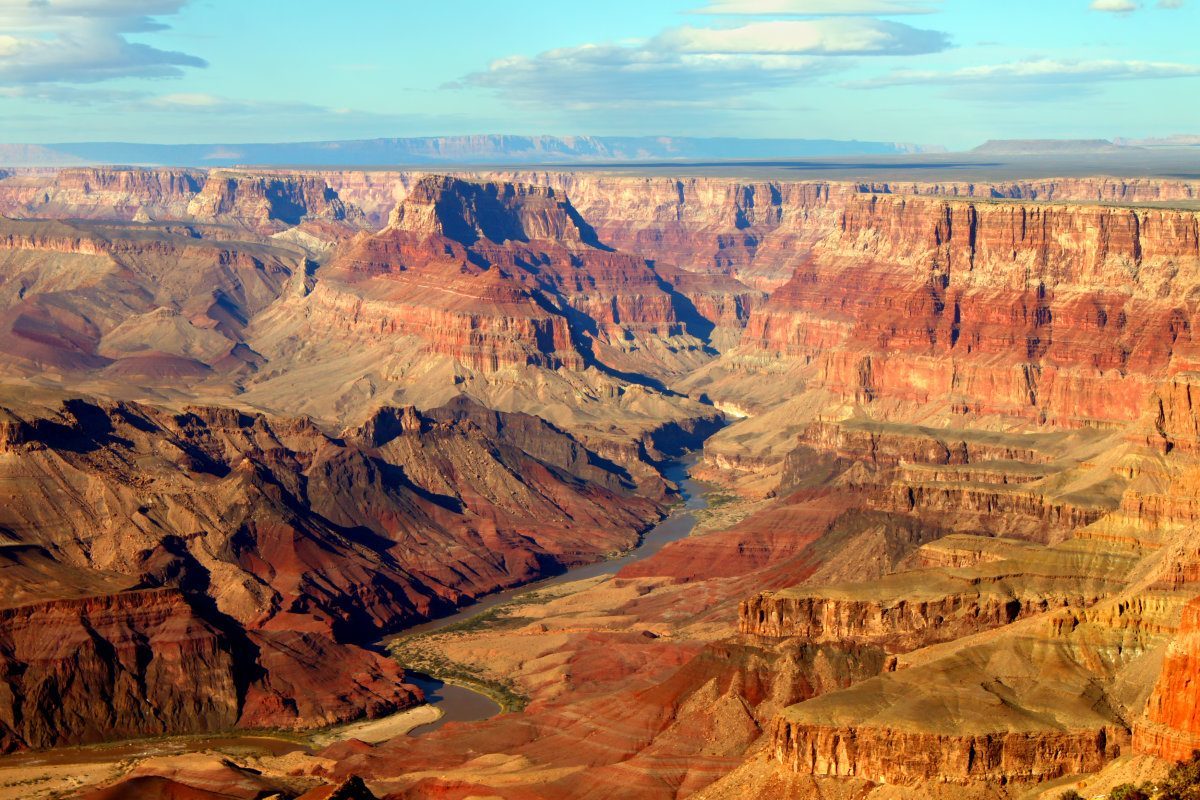 5. Voyageurs National Park, Minnesota
With its ancient rocks and boreal forests, Voyageurs National Park is an extraordinary National Park that is mainly accessible only by boat. Many people visit to enjoy this pristine setting while canoeing or kayaking. It's also a winter wonderland during the cold season.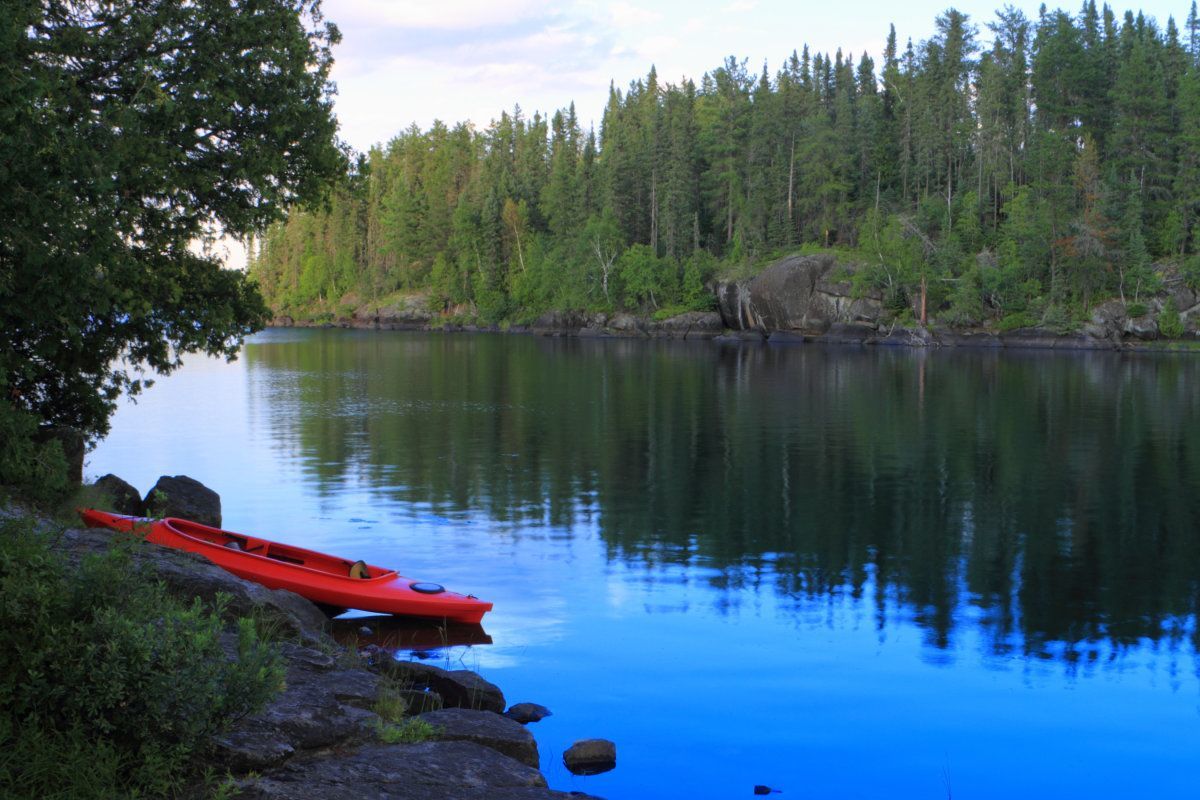 6. Anhinga Trail, Everglades, Florida
If you're headed to Florida, be sure to witness the natural beauty of Anhinga Trail in the Everglades. You'll be amazed at the dizzying array of wildlife that complements this diverse setting. This trail winds through a sawgrass marsh filled with alligators, turtles, herons, egrets and more. There's nothing like viewing this trail at sunrise or sunset to experience its unparalleled scenery.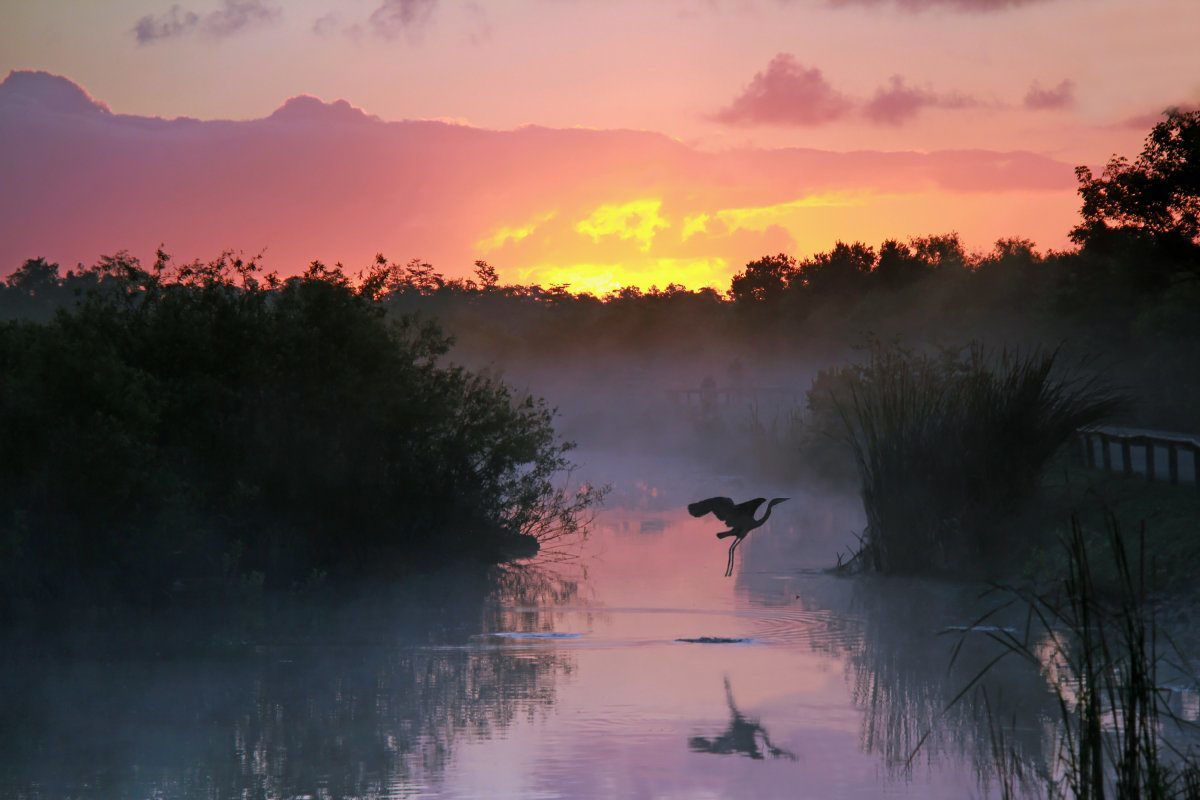 7. Bear Island Light, Maine
Located in Acadia National Park, Bear Island Light is a spectacular New England site. The dramatic coast is complemented by Cadillac Mountain in the distance. When the waves crash against the rugged rocks, it's one of the most romantic scenic visions you'll witness in North America.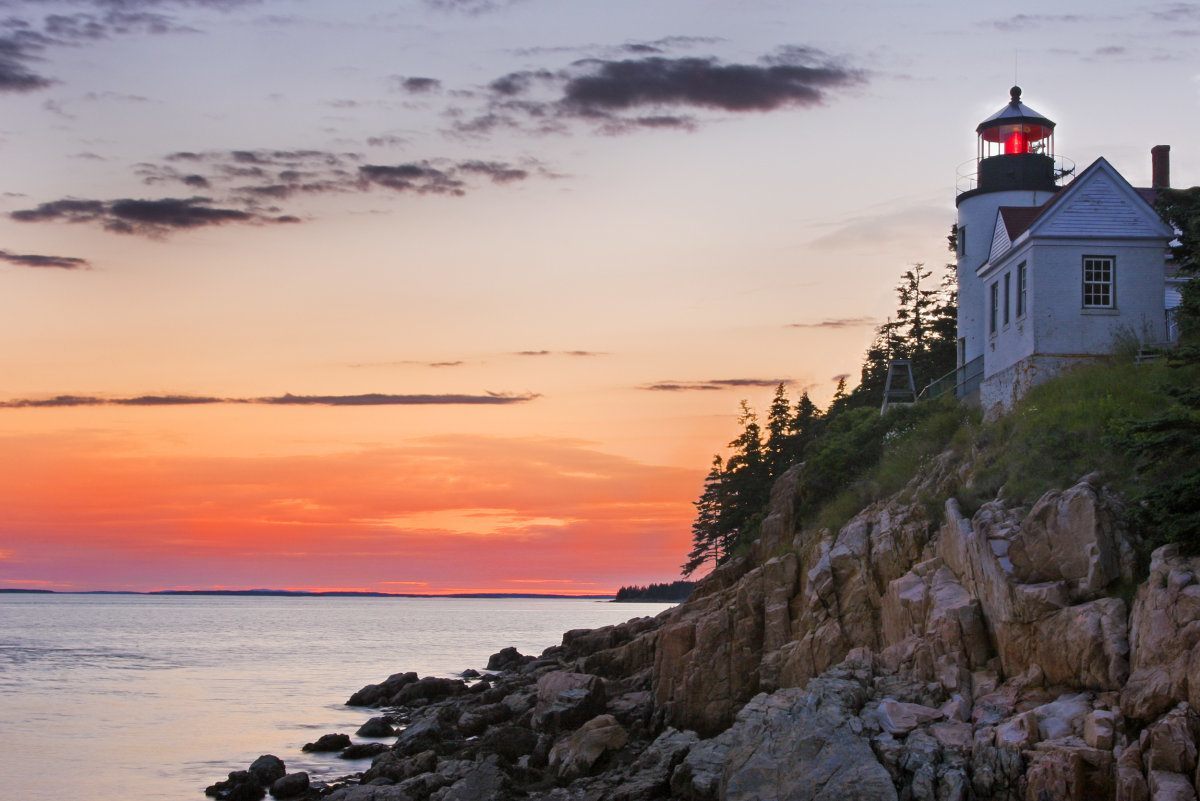 8. Tallulah Falls, Georgia
Tallulah Falls is a spectacular natural site, especially during the autumn with the leaves have changed color. It is set in a gorgeous canyon that is two miles long and nearly 1,000 feet deep. Take a hike along various rim trails to various overlooks, or get a permit to hike to the gorge floor. The falls could not be lovelier. Flanked by stunning foliage, the scene looks like a painting.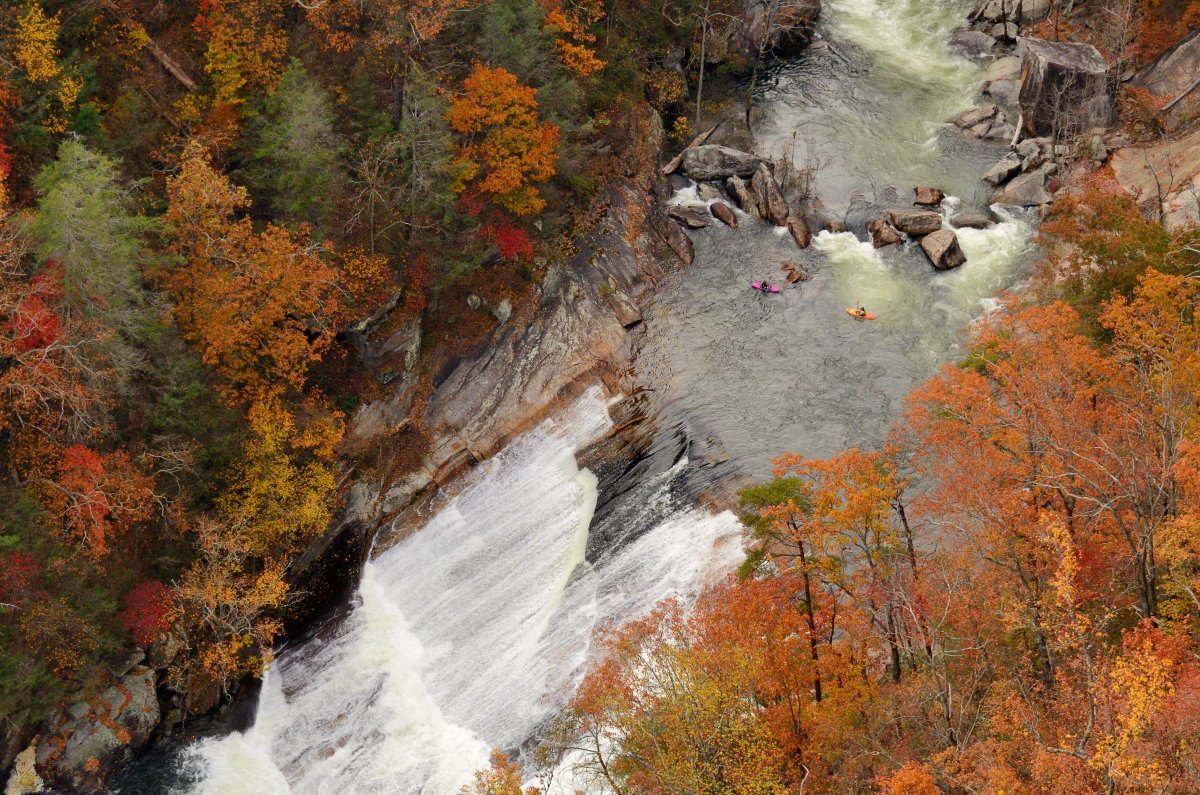 9. Waipio Valley, Hawaii
Located on the big island of Hawaii, the fertile Waipio Valley is a dramatic setting you have to see to believe. Known as "The Valley of the Kings", it is an important site for Hawaiian history and culture as well as being a place of stunning tropical beauty. Views of black cliffs, lush forests and the wild ocean make this an unforgettable place to visit. Don't miss Hawaii's tallest waterfall, Hiilawe Falls, located here. Widely regarded as one of the most beautiful places in America, Waipio Valley will enchant your senses.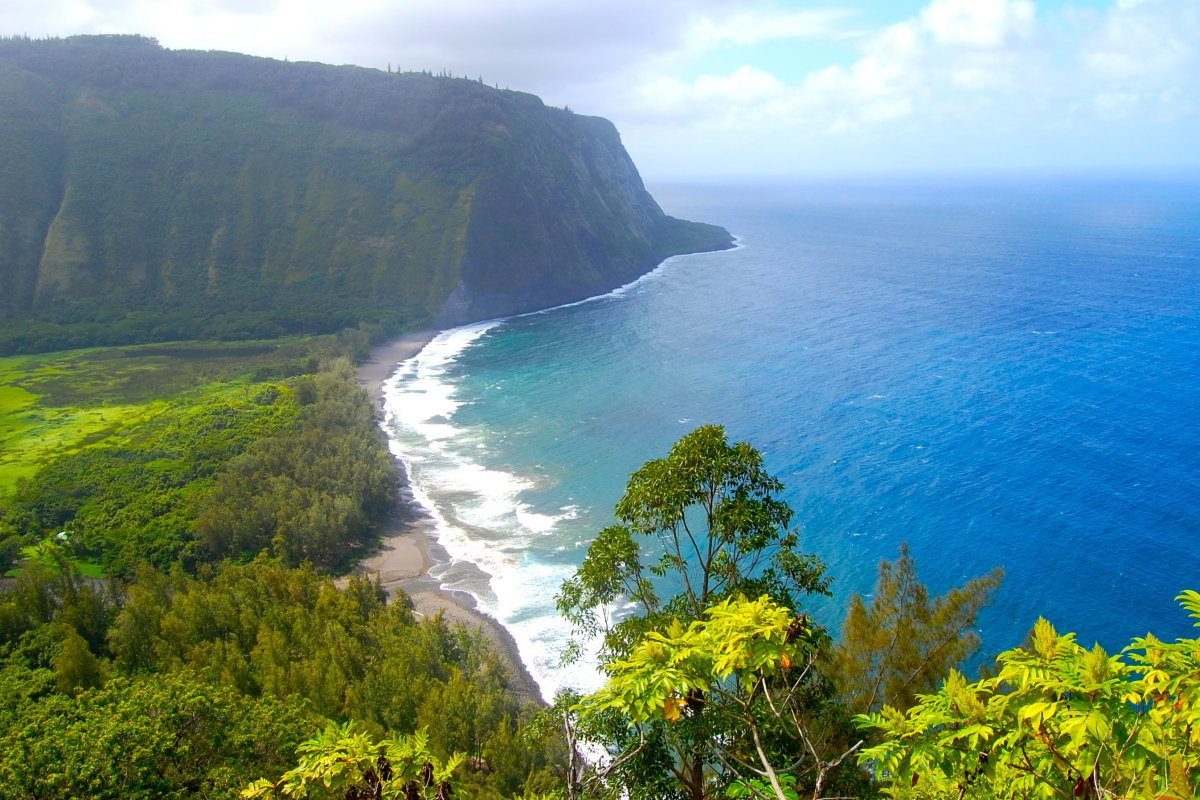 10. Glacier Bay, Alaska
Mountainscapes are a natural fit for a list of most beautiful places in America, and some of the country's most majestic peaks are located in remote Alaska. Glacier Bay National Park is considered a national monument and is also an official UNESCO World Heritage Site. There are no roads in this pristine wilderness, but you can explore by air or sea. A limited number of cruise ships are permitted into the region, or you can brave a white water rafting trip in the summer months. These spectacular glacier and icefield landscapes are home to grizzlies and caribou.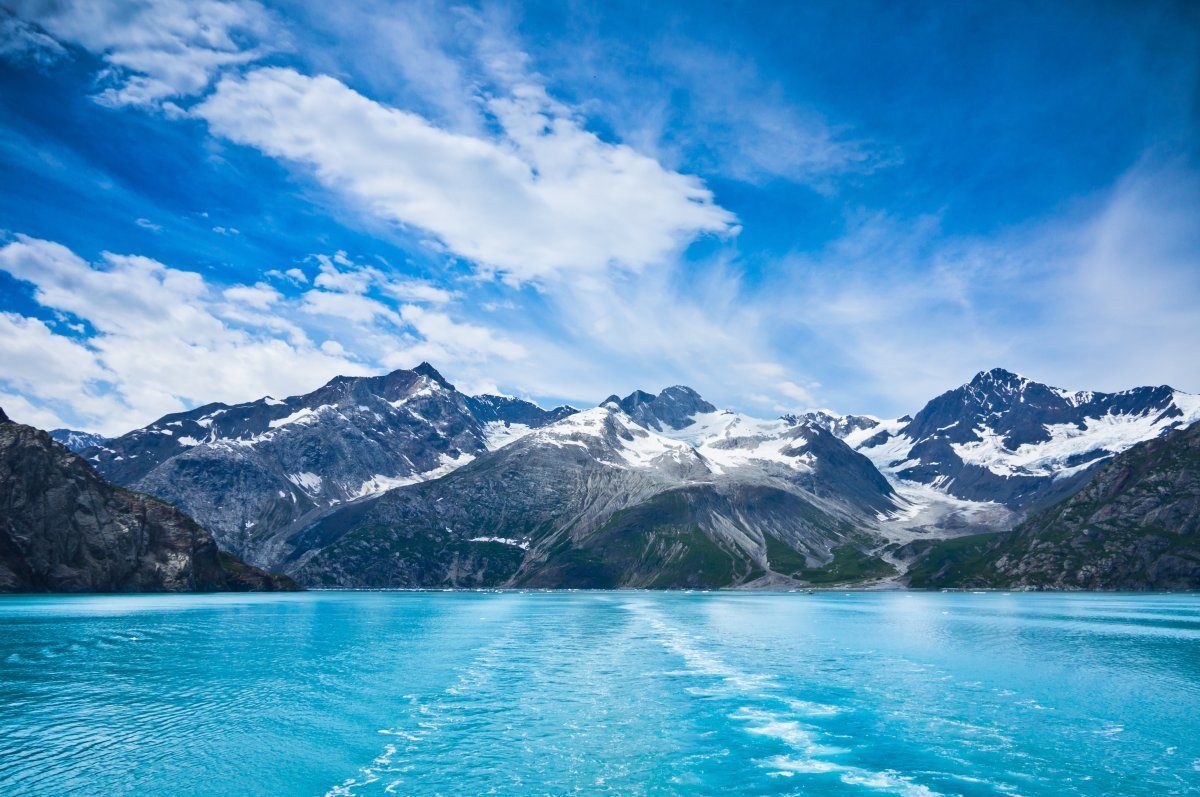 11. Nantucket, Massachusetts
The island of Nantucket, 30 miles off the coast of Cape Cod, brims with stunning scenery. It is rather touristy, but for good reason. Its beaches offer dramatic views of the ocean and dunes. From views of sailboats to its picturesque lighthouses and charming towns, the New England seaport of Nantucket is easily one of America's most scenic places.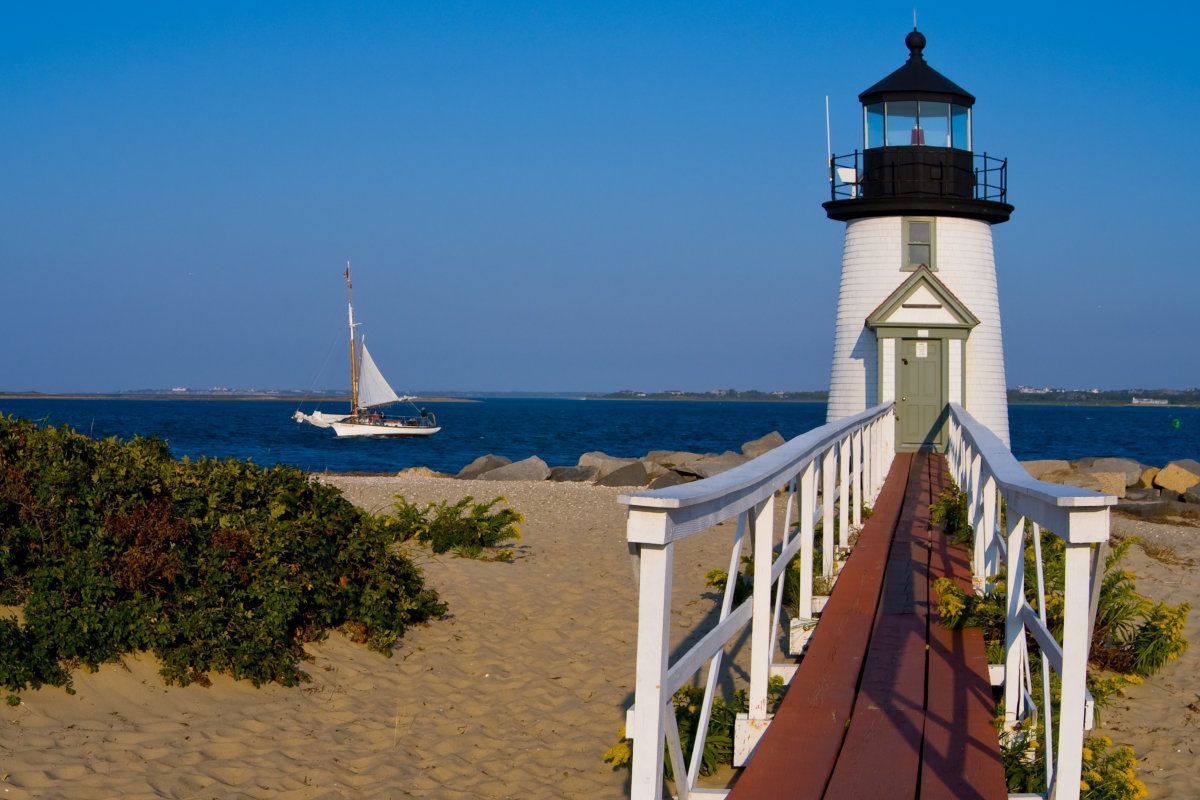 12. White Sands, New Mexico
You'd be forgiven if your thought this was some exotic deserts in a far off land, but White Sands National Monument is located near Alamogordo, New Mexico. It is aptly named, as the dramatic dunes are indeed snow white from powdery gypsum crystals. Note, the area is near some military bases and occasionally closed for safety reasons, but there are some trails and Ranger-guided nature walks to explore throughout the unique landscape. You can even go sledding down the sandy hills.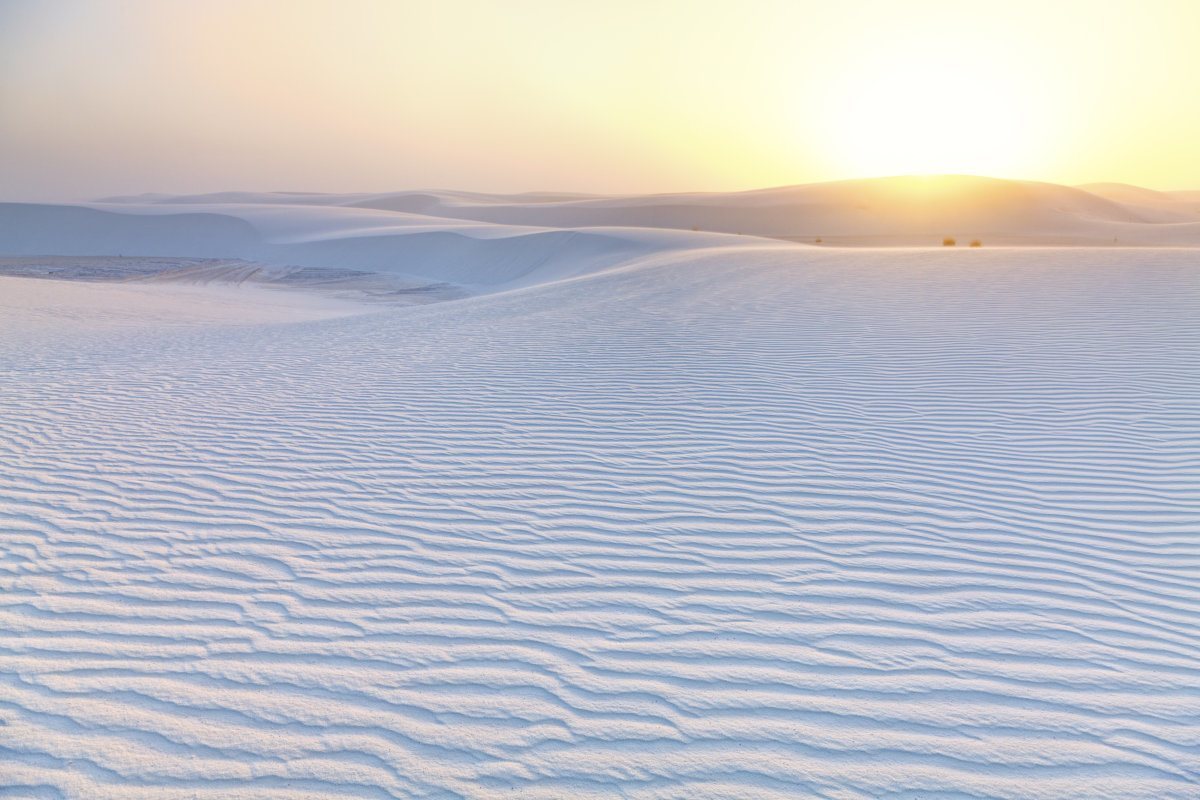 13. Big Sur
With its dramatic coastal views of mountains and cliffs flanking the royal blue Pacific, Big Sur is surely one of the most beautiful places in America. Located along the Central California coast south of Monterrey, sparsely populated Big Sur is a popular destination for camping and hiking among the redwoods and secluded coves. This stretch of the Pacific Coast Highway is considered one of the most scenic drives in the world.