When traveling across the pond, you should expect to come across various foods you've never heard of before. From national specialties to pub grub to funny-named deserts, the UK can be a culinary minefield. Some of the dishes are quite bizarre, while others are surprisingly scrumptious. Still others seem to be misnamed which just causes confusion to the uninitiated palate. Honestly, there are a few edibles that you may want to avoid. Think it's all fish and chips in the UK? Think again. Here are 12 weird foods from the British Isles to sample, if you dare.
1. Laverbread
What's green, slimy and looks like something the cat coughed up? It's the Welsh delicacy known as laverbread, which, to further confuse things, has nothing to do with bread. It's actually a boiled and pureed seaweed which is apparently high vegetable protein, iodine and iron. It is sometimes seasoned up with bacon or oats and formed into patties, but is often served as gelatinous mush. Don't be scared to try this one, though, especially if you're a fan of Japanese nori which is also made of seaweed.
2. Spotted Dick
Spotted Dick (sometimes called Spotted Dog) is an old dessert that was popular in England during the 18th and 19th centuries. The British Navy's sailors were thrilled when they were served sponge cake dotted with currants and raisins. It's even better if it's bathed in custard. If you are in the UK, you often find this tasty treat served at venues that sell traditional foods. Try not to giggle at its name, though.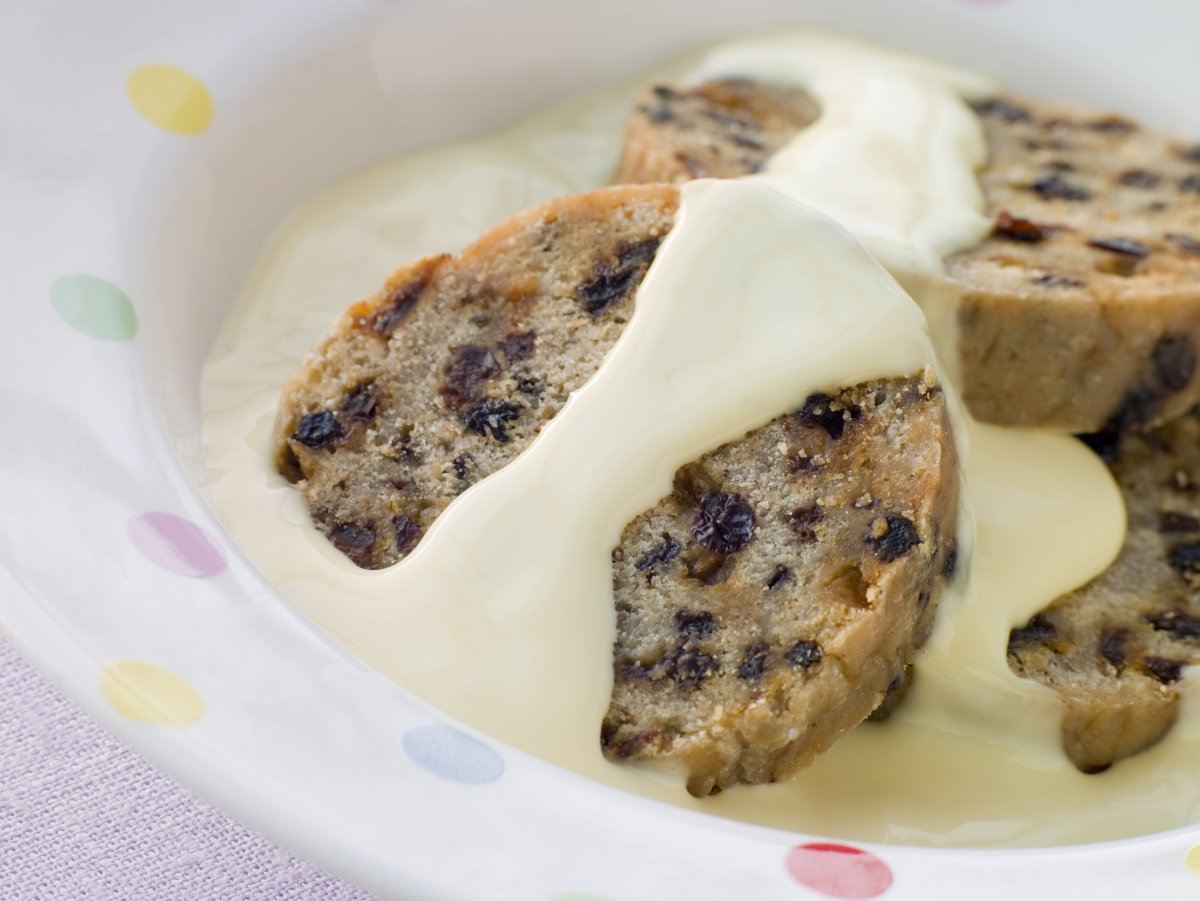 3. Yorkshire Pudding
You may have heard of this one before, as it's a common side dish at a typical English Sunday roast. Yorkshire pudding is only weird because it doesn't fit the North American definition of pudding, which to us connotes a sweet and creamy dessert often made with chocolate, vanilla, or butterscotch. Yorkshire pudding, on the other hand, is actually a savory dish that's rather biscuit-like. Made with flour, butter and eggs and often cooked in pan drippings, this kind of pudding tastes best when smothered in gravy.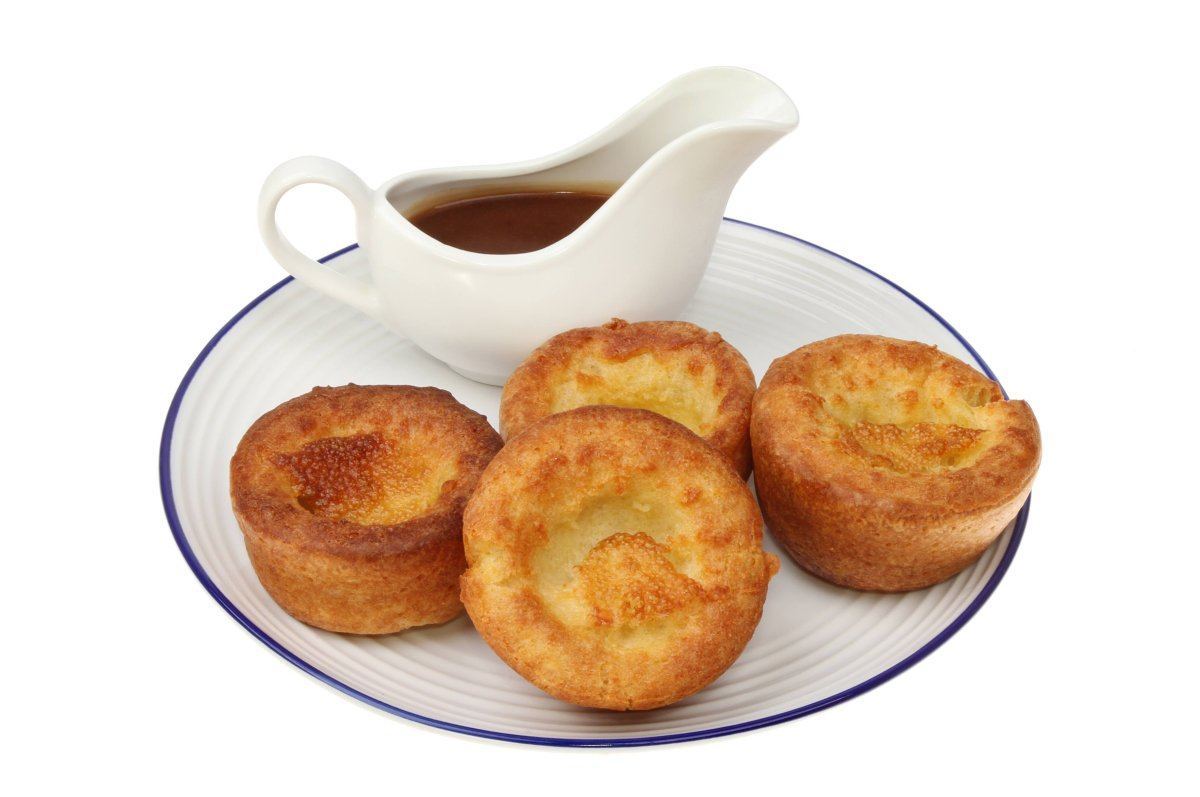 4. Haggis
Haggis hails from Scotland and is often regarded as a "yucky" food to foreigners. However, many Scots and other Brits love the stuff. Haggis is made from the liver, heart and even the lungs of sheep that is minced with other ingredients like oats, onions and spices. Then it's encased in the animal's stomach and cooked up. Perhaps it is an acquired taste, but as one of Scotland's most celebrated dishes, you owe it to yourself to try it on a visit. This is one of the weird foods from the British Isles that taste better than it sounds or looks.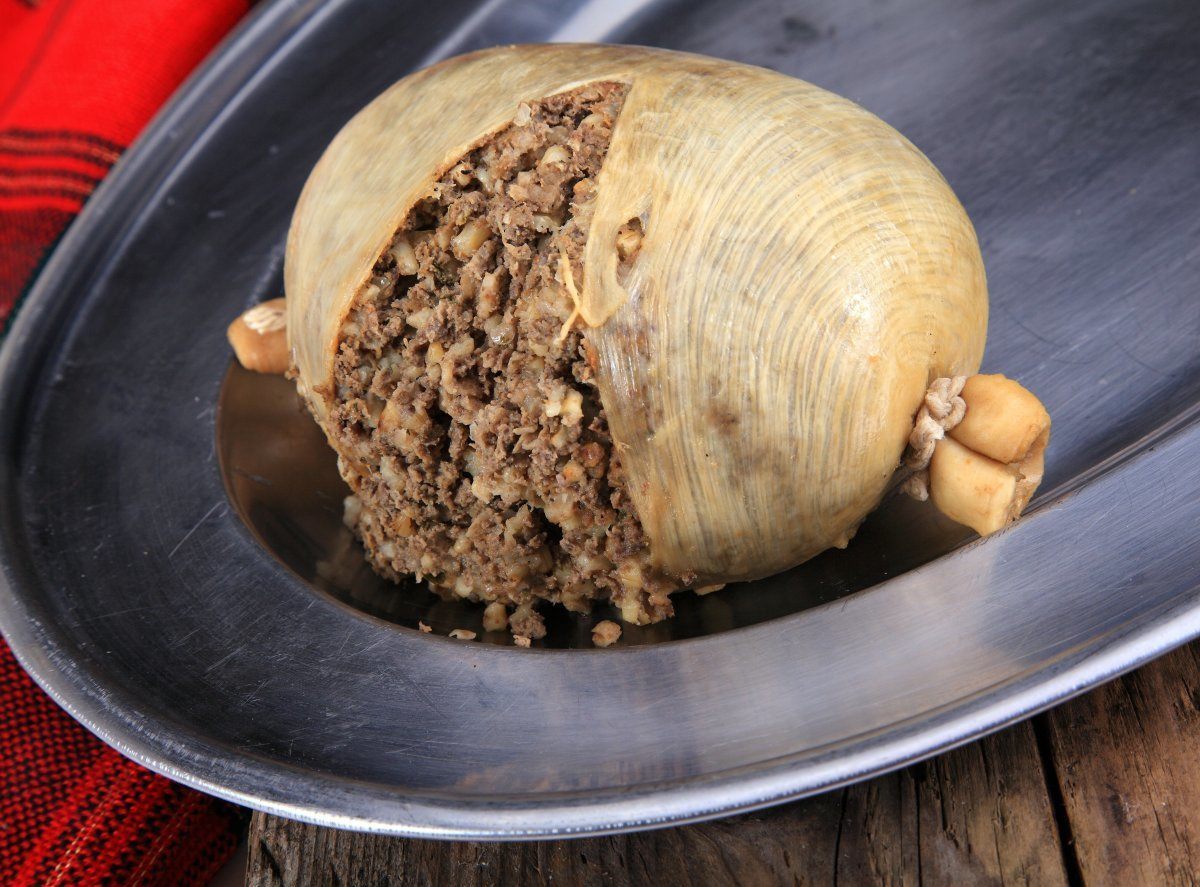 5. Stargazy Pie
If you though haggis was weird, you've clearly never seen stargazy pie. It's the dish that looks right back at you. This pie features a circle of fish heads poking up out of the top crust and looking skyward. We guess some poetic cook came up with the "stargazy" moniker. Not for the faint of heart, this dish isn't as popular as it used to be, but you'll still find it occasionally served along the Cornish coast.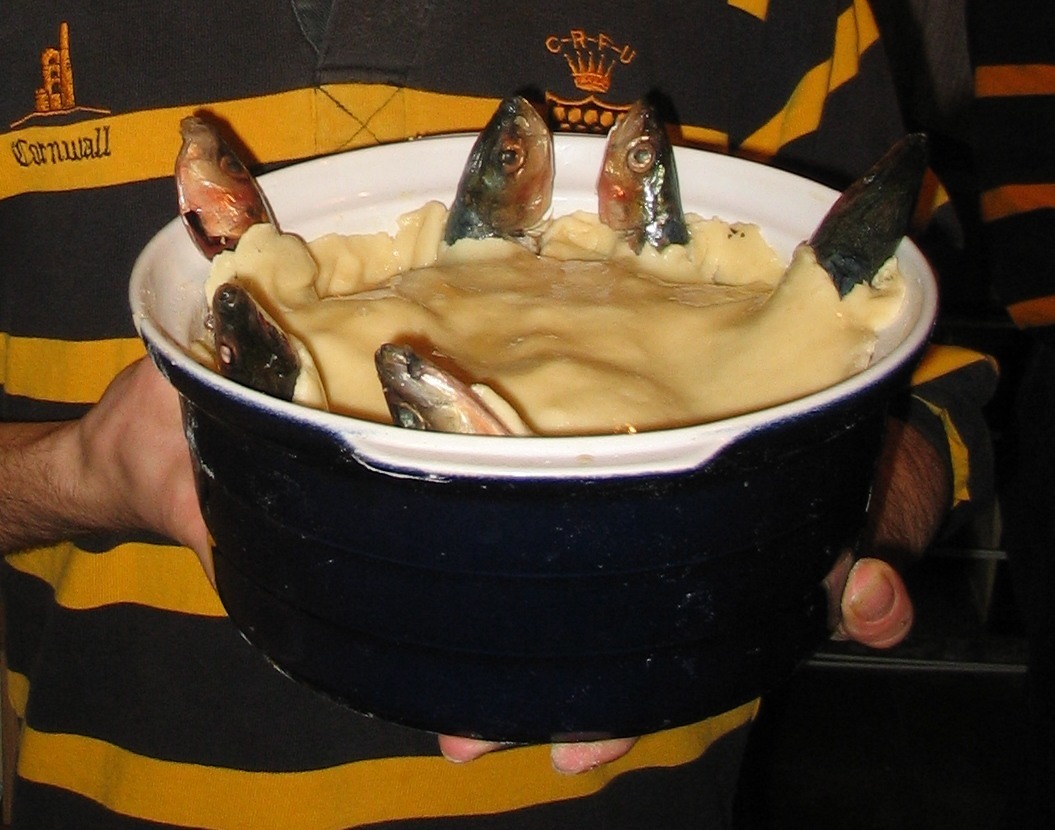 6. Welsh Rabbit
No, this isn't a bunny on a plate. Welsh Rabbit (sometimes known as Rarebit) is really just a variation of cheese on toast, made a little fancier with a dash of cream, mustard and ale. Some recipes add ham and tomato, too. It may have a funny sounding name, but it's decidedly delicious.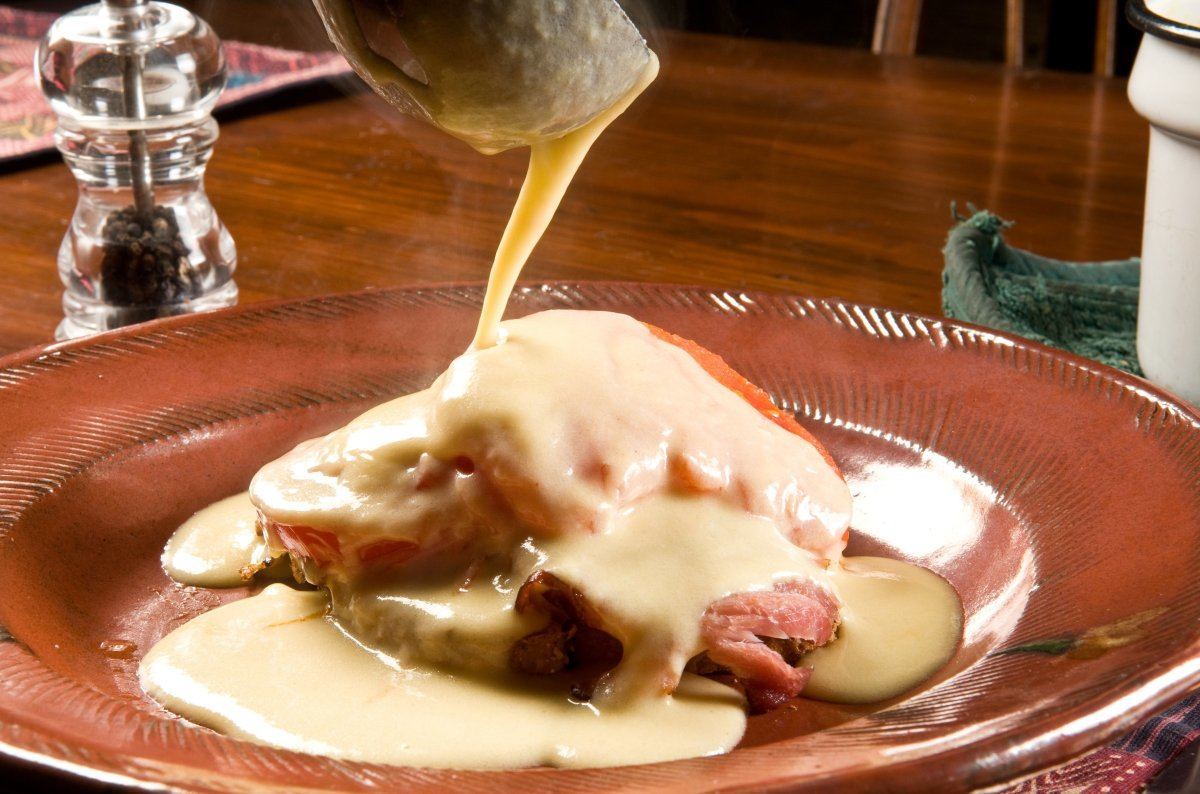 7. Faggots
North Americans should try to hold back on the snickering when they see this written on the pub board menu. Rather than an anti-gay slur, this simply refers to a ball of minced pork liver and heart, often wrapped in bacon and mixed with onion and breadcrumbs. Think of it as a poor man's meatball made from the organ dregs of a pig carcass. Doesn't that sound yummy? It's not much different than other typical sausages. You'll often find "faggots and peas" on menus in South and Mid Wales plus the Midlands of England.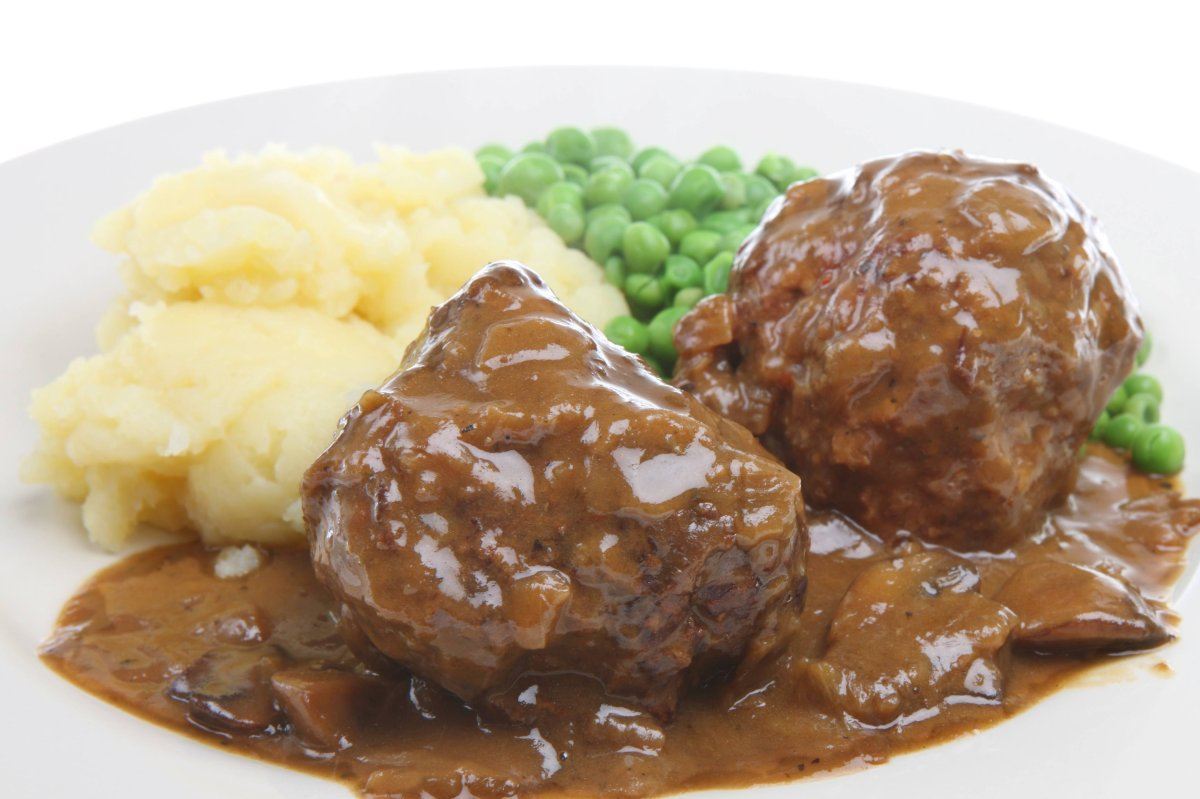 8. Cullen Skink
Cullen skink is an unusual dish from Scotland that is essentially smoked haddock soup. Creamy and rich, it is quite nourishing and often thicker than a chowder. On a rainy day in the Highlands, you'll be wishing you had a bowl of this hearty goodness to warm you up.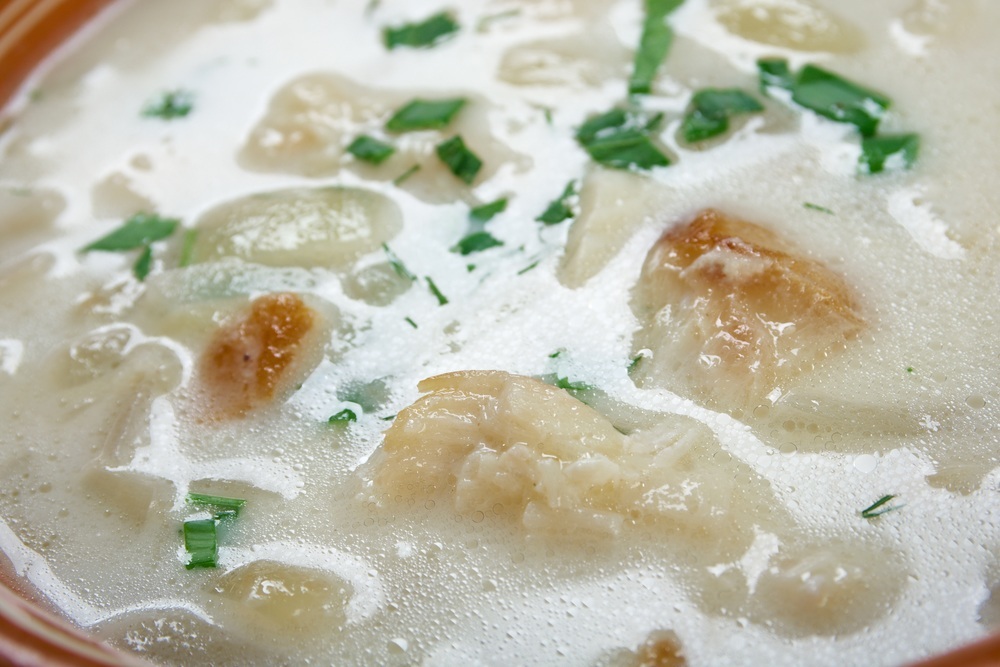 9. Cranachan
Cranachan may sound like a harsh word for a dessert (especially in a guttural Scottish brogue), but its recipe features whiskey so you know it's good. Like a layered parfait served in a pretty glass, cranachan is made with cream, raspberries and toasted oatmeal. It's a delicious treat so don't hesitate to order it when you're dining in Glasgow or Edinburgh.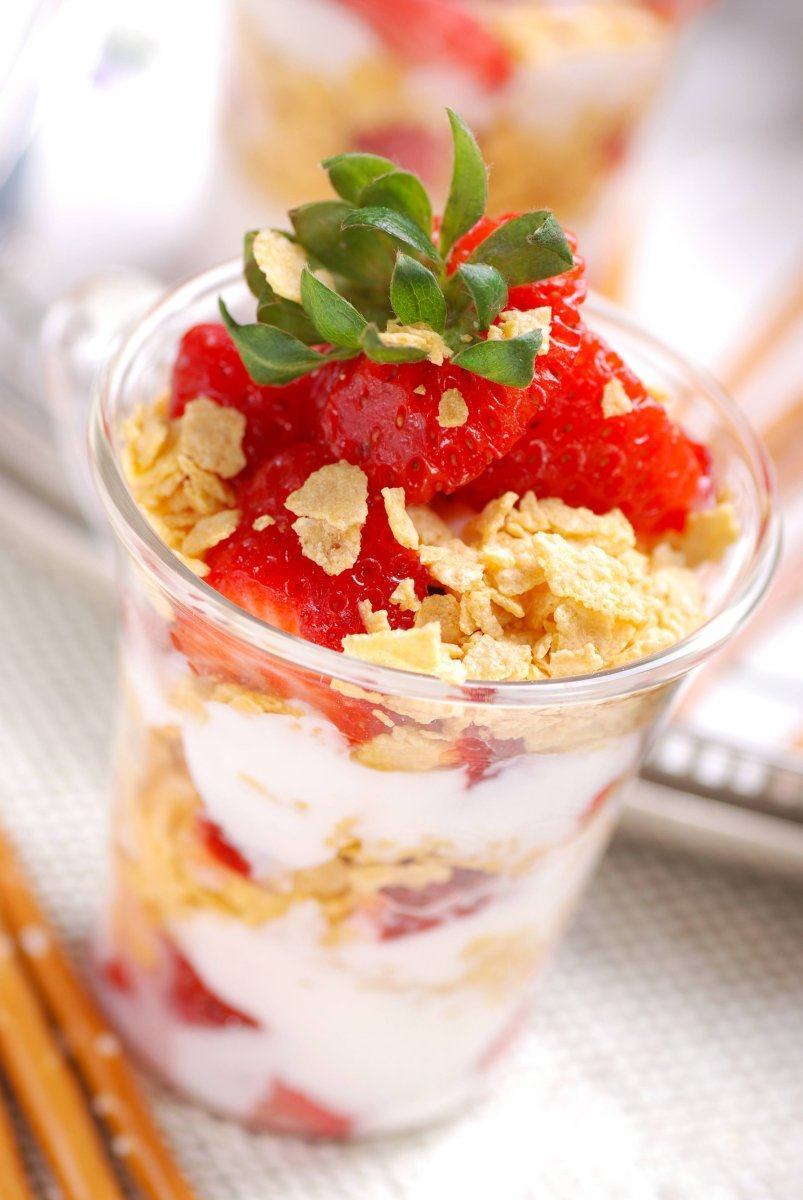 10. Black Pudding
Here's that misleading "pudding" word again. This Irish food is no creamy dessert. It may be more obvious if you see it by its other name, blood pudding. It's essentially a dark sausage made of congealed pigs blood, lard, oatmeal and spices. Yet again, it tastes better than it sounds. It is often served up as part of a traditional Irish breakfast, but you'll see it all over the British Isles, too.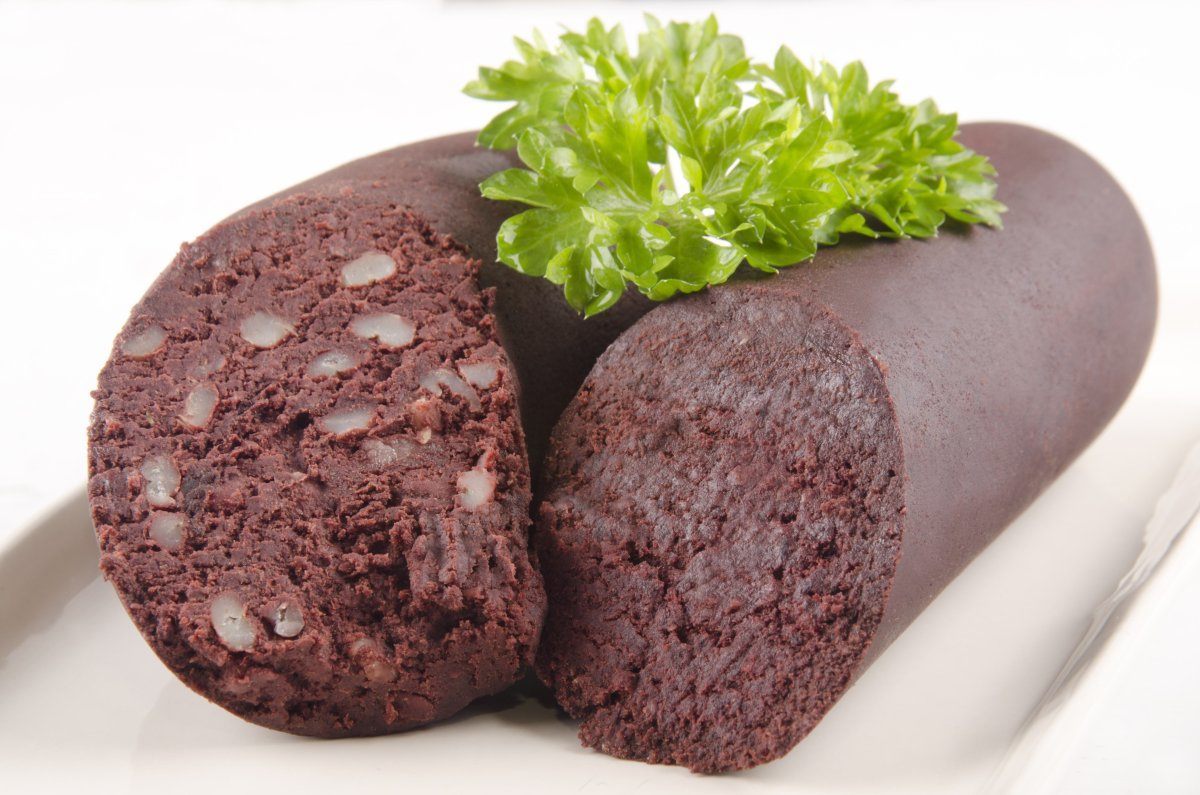 11. Scotch Eggs
You'd be forgiven if you assumed this was another Scottish delicacy, but the name for scotch eggs is most likely a bastardization of "scorched eggs". These pub and picnic staples are made from a hard boiled eggs enrobed in sausage meat and fried bread crumbs. Like a precursor to the Sausage McMuffin, it's a compact, portable meal you can eat with one hand. It's one of the weird foods from the British Isles we wish would be readily available in North America, too.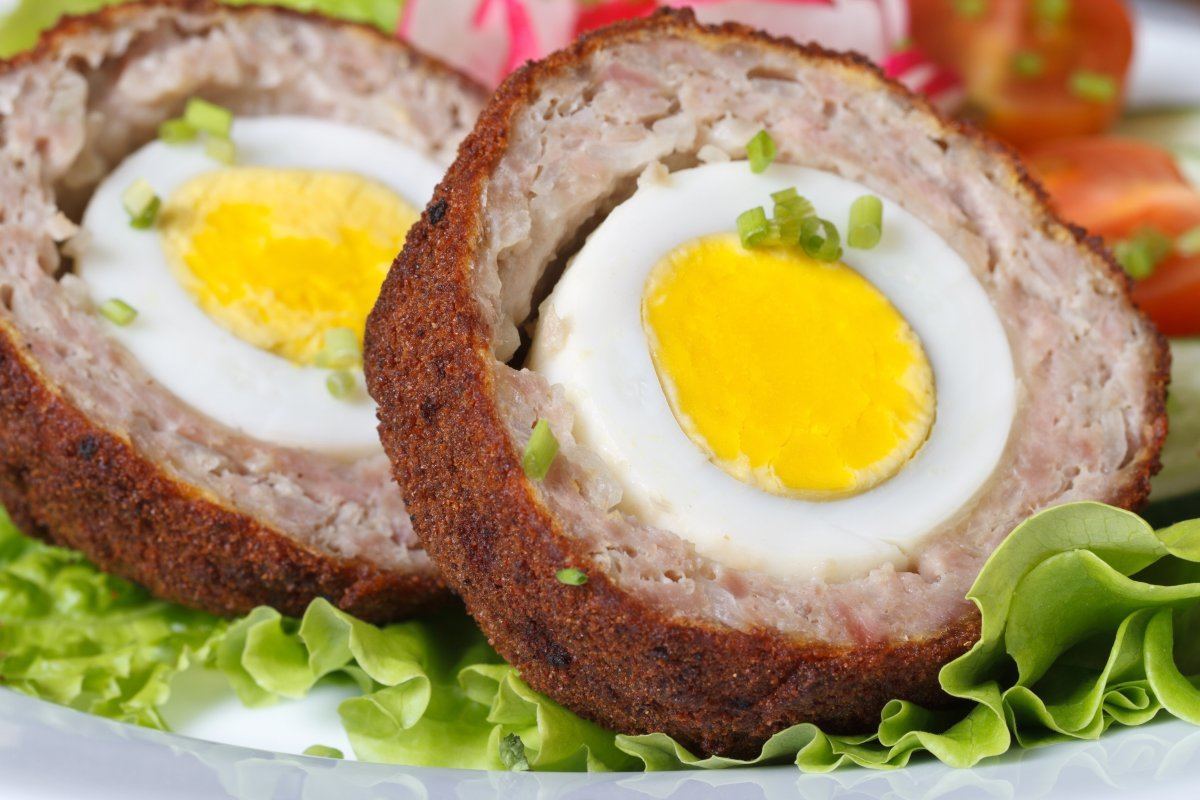 12. Crubeens
They don't go to great lengths to disguise what this dish entails. Crubeens is the Irish word for "pigs trotter", and you'll often clearly see the porker's foot on your plate. Other times it's deboned and formed into a crunchy patty. Apparently it's a nourishing cure for a hangover, so you might want to give it a try when traveling to Ireland.