When people talk about Cancun, people often think wild spring break parties, beach concerts and glitzy resorts. But there is so much more to do besides fiesta in and around this Yucatan destination. With fourteen miles of white sand beaches, ancient Mayan ruins, water sports and eco-theme parks to explore, Cancun is ripe for a variety of scenic adventures both above and below the ocean. Whether you are looking for relaxation, cultural experiences, pristine nature or thrilling escapades, this region of Mexico has all of the above. Sure, there's always some lively party action going on if you want it, but here are 10 things to do in Cancun besides party.
1. Underwater Museum: MUSA (Museo Subacuatico de Arte)
This unique underwater museum offers the opportunity for beginner through advanced divers to discover over 400 life-sized submerged statues. Designed in response to the vulnerability of local reef habitats, this aquatic gallery provides a safe haven for coral growth in which marine life can live and breed safely. Swim around the famous "Man on Fire" sculpture, a figurine that is becoming covered with fire coral. Float by the "Collector of Dreams" sculpture with its bottled messages about peace and environmental stewardship. You can't help but be moved by this haunting underwater museum.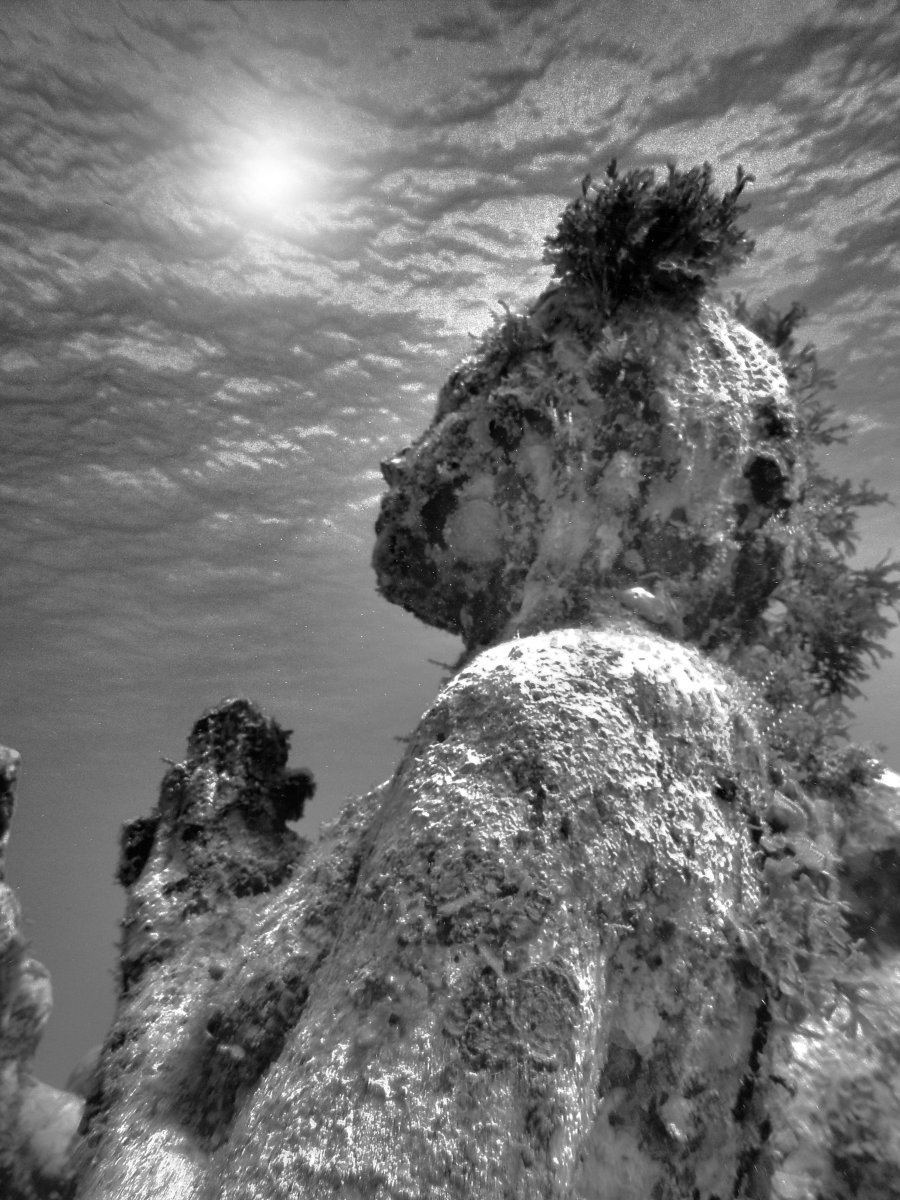 2. Chichen Itza
A easy day-trip from Cancun are the ancient Mayan ruins of Chichen Itza. It is a fascinating place of towering pyramids, gigantic temples, intricately carved columns and an array of "do or die" sports fields. The most famous site here is the Castillo Pyramid which consists of four sides containing 365 steps, 52 panels and 18 terraces. This structure built for cosmological symbolism is accessed by a narrow stairway which is a focal point of the complex. Interesting things to see here are the Sacred Cenote, The Temple of Warriors and The Temple of a Thousand Columns. Check out the relief carvings that line the Chichen Itza ball court depicting the rules of the games played here. Winning captains were rewarded by beheadings!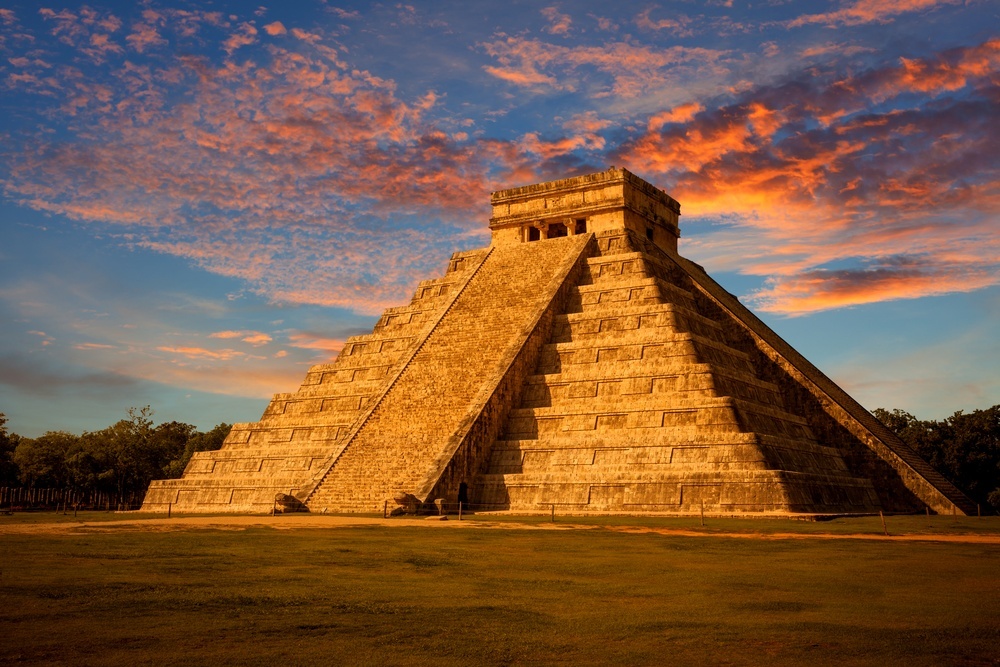 3. Jetpack Cancun
Revolutionizing the world of water sports is the adrenaline pumping Jetpack Cancun. This activity has participants soaring above the ocean with a water-propelled jetpack strapped to their back. They say learning to jetpack is as easy as riding a bicycle, although it requires a bit of courage. With several companies now offering this unique experience, visitors have their choice of operators in the city. An introductory lesson gets you started and within half an hour you are all trained up and ready to go. Fly above the water, dive into it, walk on it and reach heights of up to thirty feet. Live those superhero fantasies!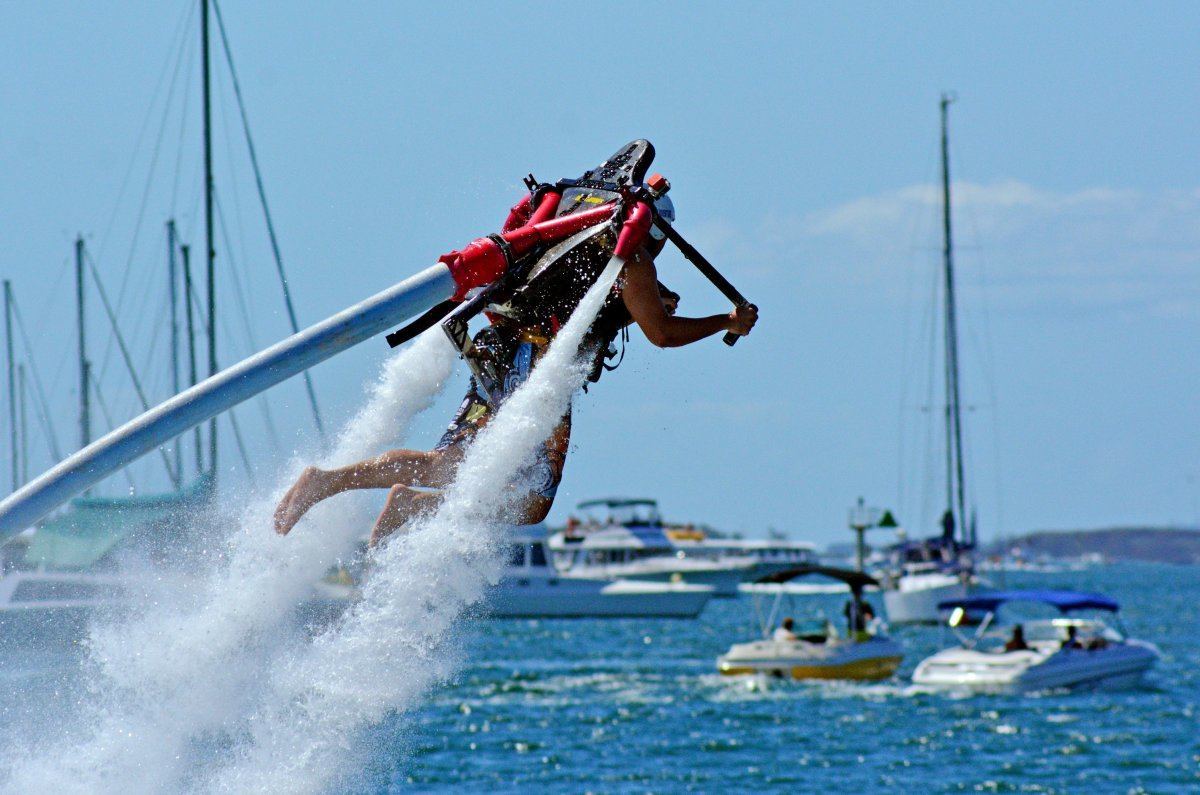 4. Explore the Cenotes
The word cenote is derived from the Mayan word for secret, which is the perfect explanation for these hidden sacred sinkholes. The Yucatan has many underground caves and rivers that are often filled with water and have a natural skylight above. Snorkel, swim, dive into and explore the underwater formations and marine life that fill these scenic cenotes. Ik-Kil, located just a couple of miles from Chichen Itza, is one of the most popular pools for tourists to cool off in. This crystal clear fairyland oasis is over 130 feet deep and is flanked by waterfalls and lush vegetation. You may see turtles and fish while you're taking a dip.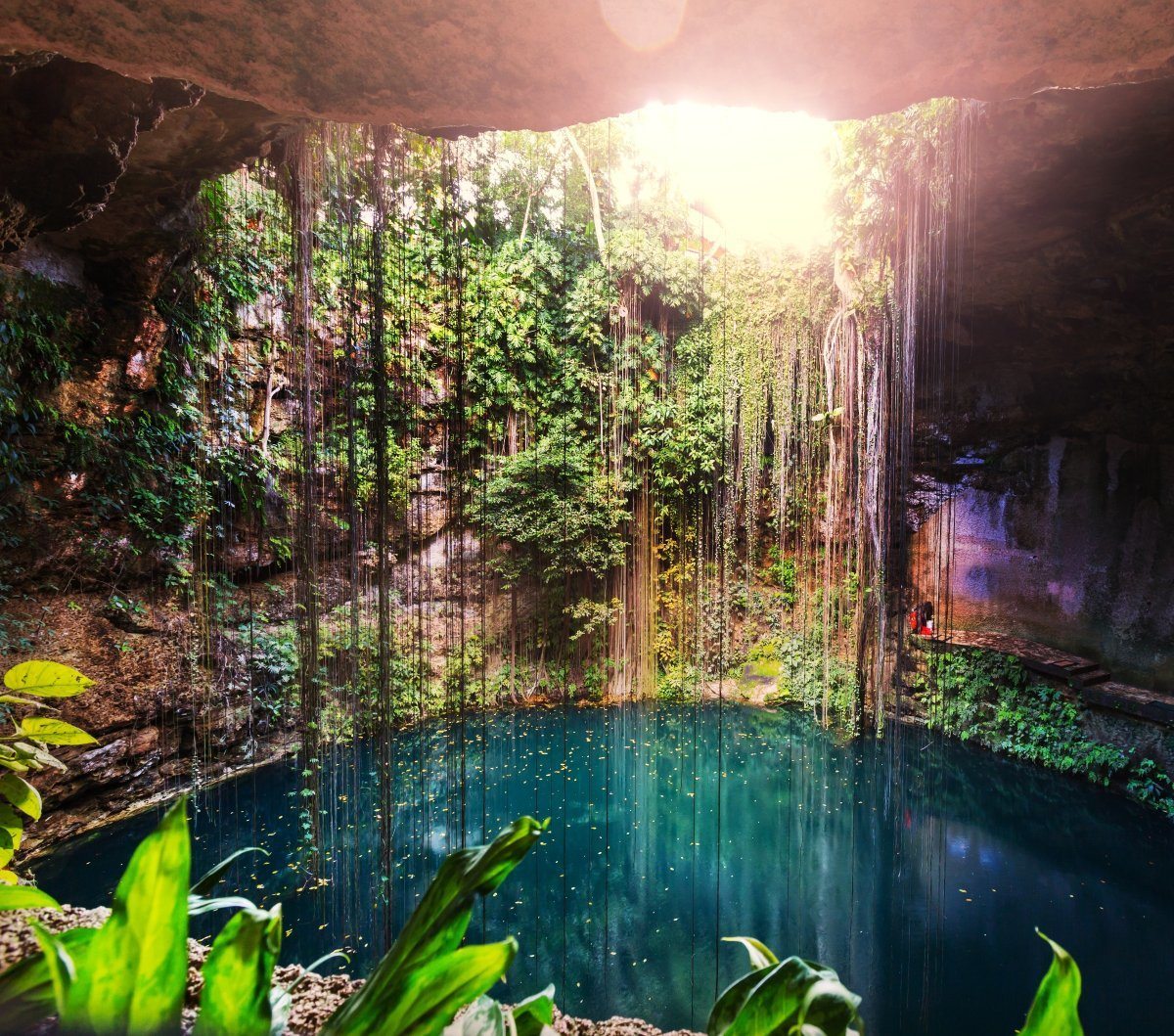 5. Tequila Herradura Sensory Museum
It may sound like a Cancun party place, but there is a cultural component to this museum that visitors should experience. Step back in history and learn why Hacienda San Jose del Refugio at Amatlan is home to the finest of tequilas. This hacienda is a World Heritage Site in the renowned Cancun Hotel Zone. Discover the who, what and where about the blue agave nectar (the why needs no explanation). Learn why Mexican's national spirit can only be produced in one region of the country. Sniff, smell and taste your way through both modern and traditional methods of producing this complex drink. Make sure to take a taxi or walk to this museum as the tequila sampling might hit you hard.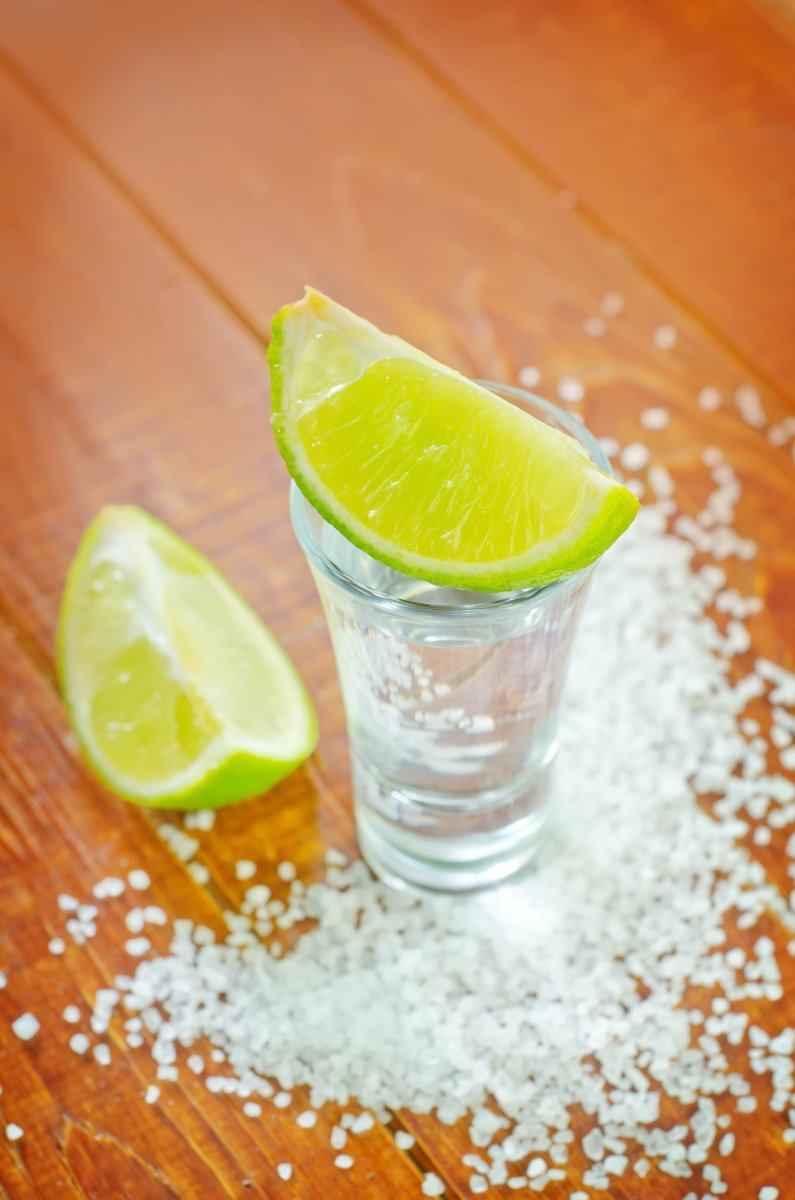 6. Xcaret Park
One of the top touristy things to do in Cancun is visit the eco-archeological park, Xcaret. Loaded with over 40 attractions this park offers culture, entertainment, traditional food and a plethora of activities to fill your day. Wildlife enthusiasts can observe jaguars, parrots and butterflies. Strap on a life preserver and float down the underground river. Discover mangroves inhabited by pink flamingos, marine fossils, Mayan cenotes and rock formations. Watch and participate in one of many cultural performances that will teach you the history of the Mayans and the lives they used to know. There's something for all ages and interests here. Another Riviera Maya eco-park to check out is Xel-Há.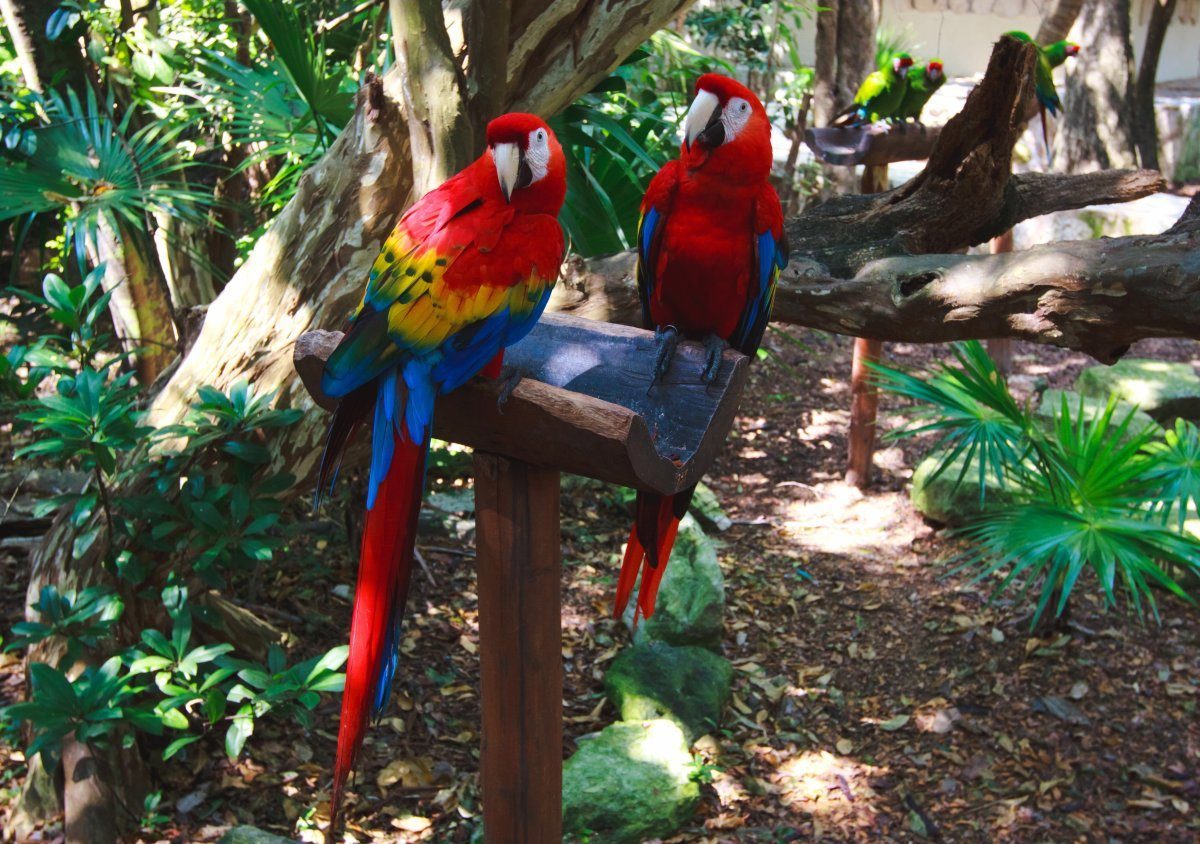 7. Ferry to Isla Mujeres
Take a break from bustling party-town Cancun and escape to a laid-back world of sun, sand and relaxation on the Island of Women. We suggest renting a golf cart, bicycle or scooter to get around. The island is only approximately 7km long and can be explored in a few hours. Visit the turtle sanctuary, rent a kayak or strap on your mask and snorkel to explore the marine life. Grab a local beer, eat some authentic Mexican food and consider spending the night at one of the budget hotels. This beautiful island is full of surprises.
8. Swim with Whale Sharks
For an experience of a lifetime, consider visiting Cancun from May to September when these majestic sea creatures make their way to these waters. These gentle giants can reach up to 45 feet in length and are one of the most magical marine animals to swim with. Holding the record for being the largest fish in the world, whale sharks prefer plankton to humans and will let you get up close and personal with them. Various tour operators can arrange for scuba or snorkel gear, wetsuits, lunch and a boat trip out to their hang-outs. Don't miss this opportunity if you're in Cancun during whale shark season.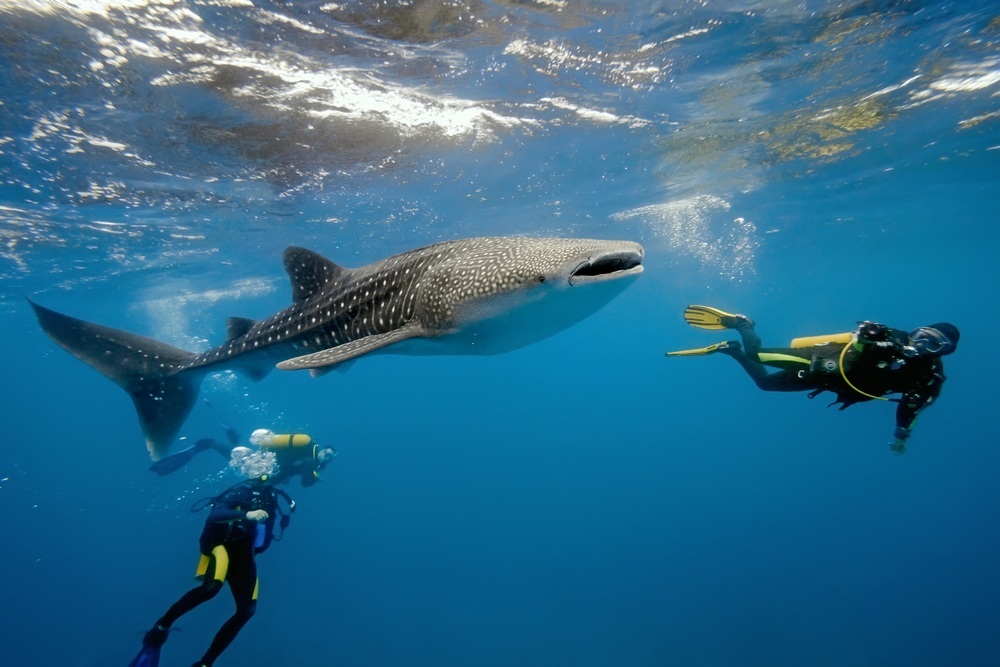 9. Visit the Tulum Ruins
Considered one of the best Mayan ruin sites around Cancun, it is well worth the 1.5 hour road trip to Tulum. Get there bright and early to avoid the tourist crowds and watch as the sun rises over the sea. Slip into the water at the beach and swim north to witness the clifftop ruins from a whole new perspective. The city of Tulum has an access fee that grants visitors inside to explore the archeological sites, bask in the glorious sun, shop the craft markets or grab a bite to eat.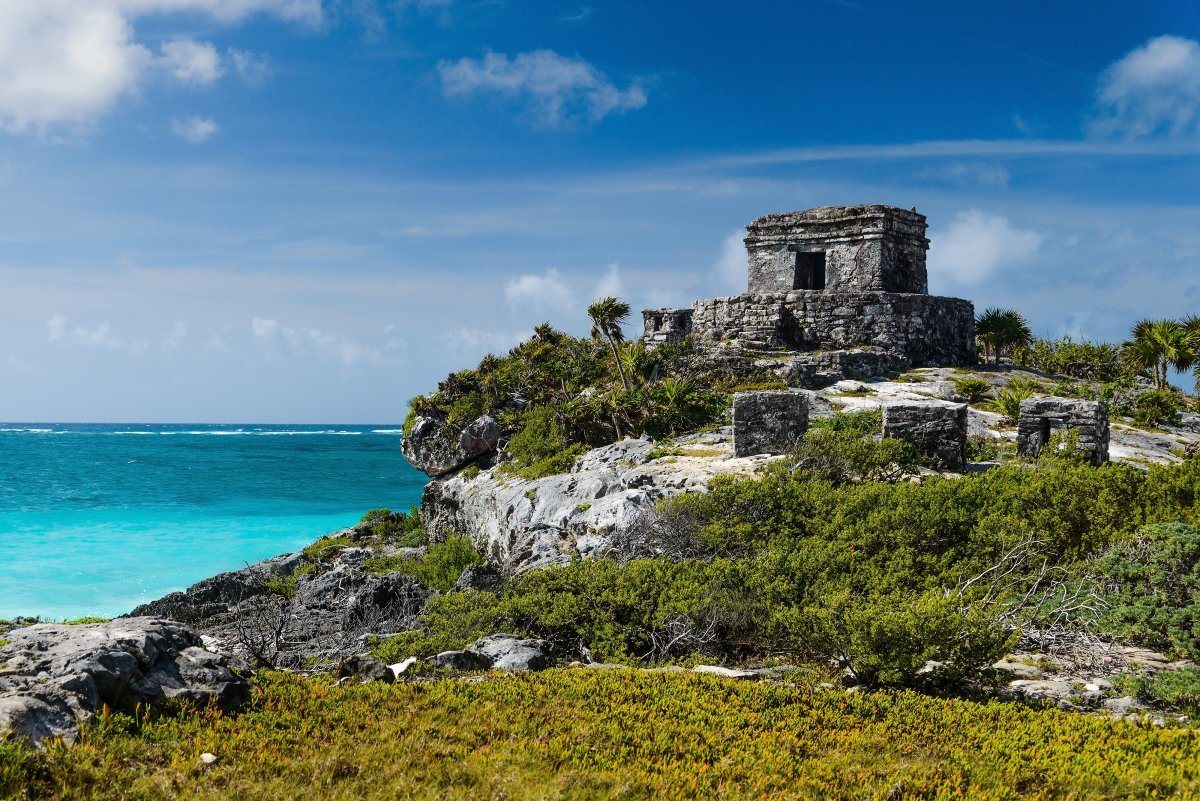 10. Cook Cancun Style
If you're looking for some fun things to do in Cancun, why not learn some new recipes on your Yucatan vacation? Can Cook in Cancun offers a unique culinary experience that just might be your trip's highpoint. Chef Claudia and Lorenzo offer small class sizes specializing in authentic Mexican cuisine. Discover how easy it is to use fresh and natural ingredients to produce delicious home cooked meals. You will learn numerous dishes and prepare them alongside them throughout the day while sampling tequila, enjoying kitchen talks and browsing in the unique on-site shop. Meet new friends, collect new recipes and enjoy some of the tastiest food in Cancun.