If the season's cold weather is getting you down, a winter carnival can warm up your spirits. You can't stop Jack Frost from turning down the outdoor thermostat, but you can change your attitude by seeking some snowy fun. There are plenty of outstanding events in Canada and the US that showcase the best these chilly months have to offer. Here are 12 of the coolest winter festivals in North America. Plan a getaway, and spring will be here before you know it.
1. St. Paul Winter Carnival, Minnesota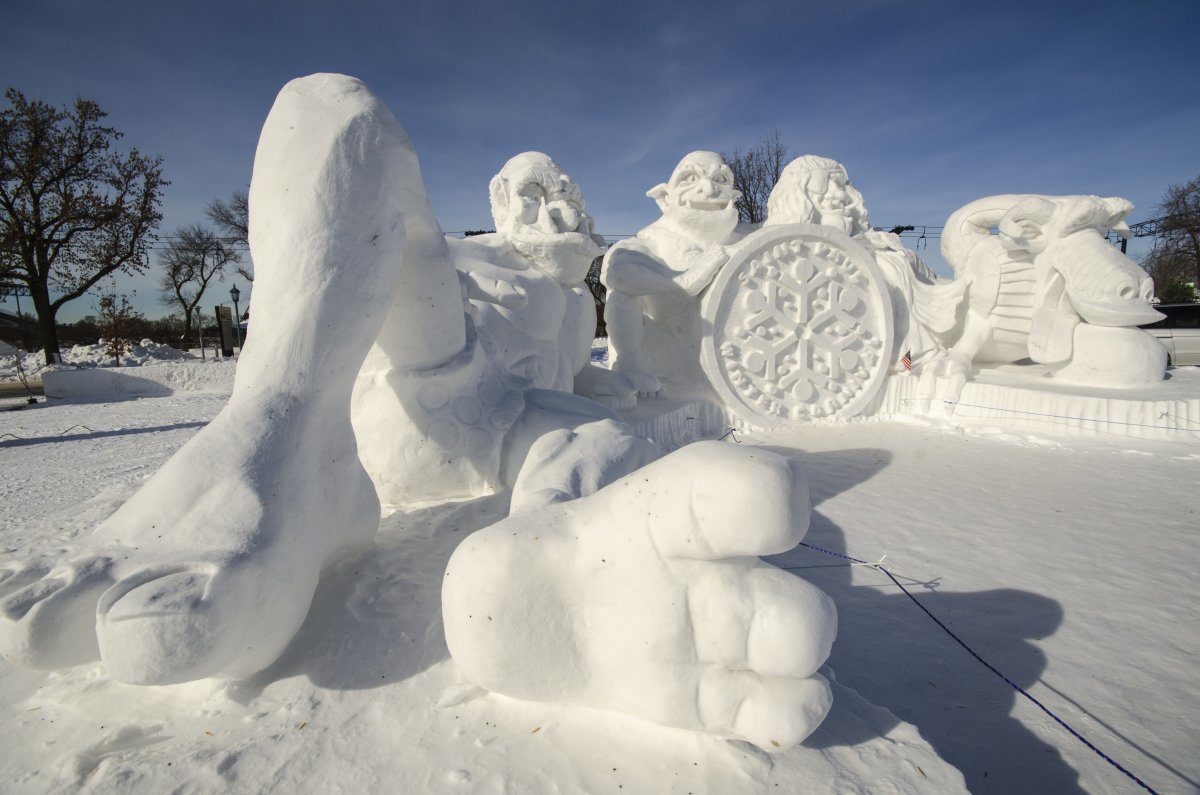 The Twin Cities know a thing or two about frigid weather, and the best way to endure it is to celebrating it. The St. Paul Winter Carnival is a blast (of cold air) for all ages. There are multiple parades, ice carving displays, musical performances, a treasure hunt, a snow plow competition, ice palaces and more. Kids can swoosh down the mega-slide at Snow Park, while the ice bar and Beer Dabbler event keep the grown-ups happy. Don't miss the Disc Golf Ice Bowl for some frosty Frisbee fun.
2. Winterlude, Ottawa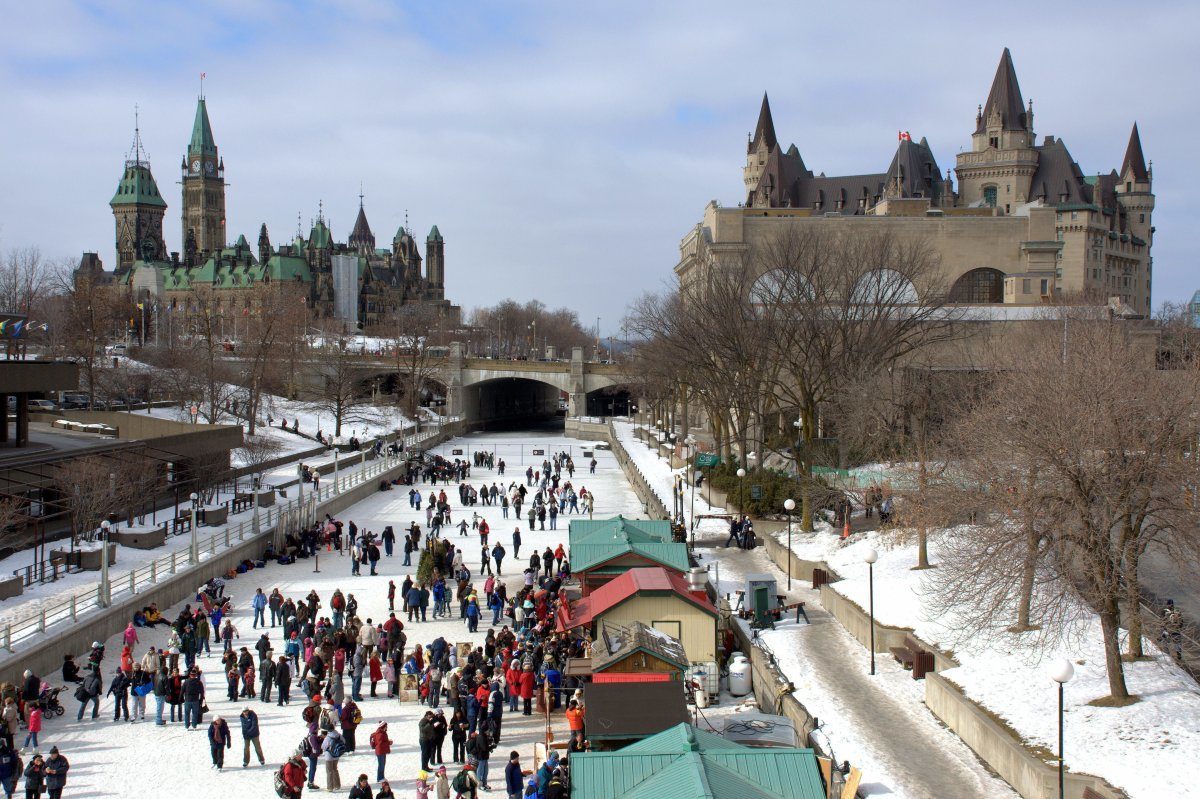 Canada's capital city hosts one of the best winter festivals in North America. The setting is picture perfect, with its castle-like architecture and stunning canal. The Rideau Canal Skateway, a UNESCO World Heritage Site, is the world's longest rink stretching 7.8 km through the center of Ottawa. Cozy fires, hot cocoa and energy-fueling snacks (Beavertail pastries!) keep you warm during rest stops. There's a flurry of activity during the three week carnival, including snow carving, a snow playground, super slides, skiing events, concerts and exhibits.
3. Steamboat Springs Winter Carnival, Colorado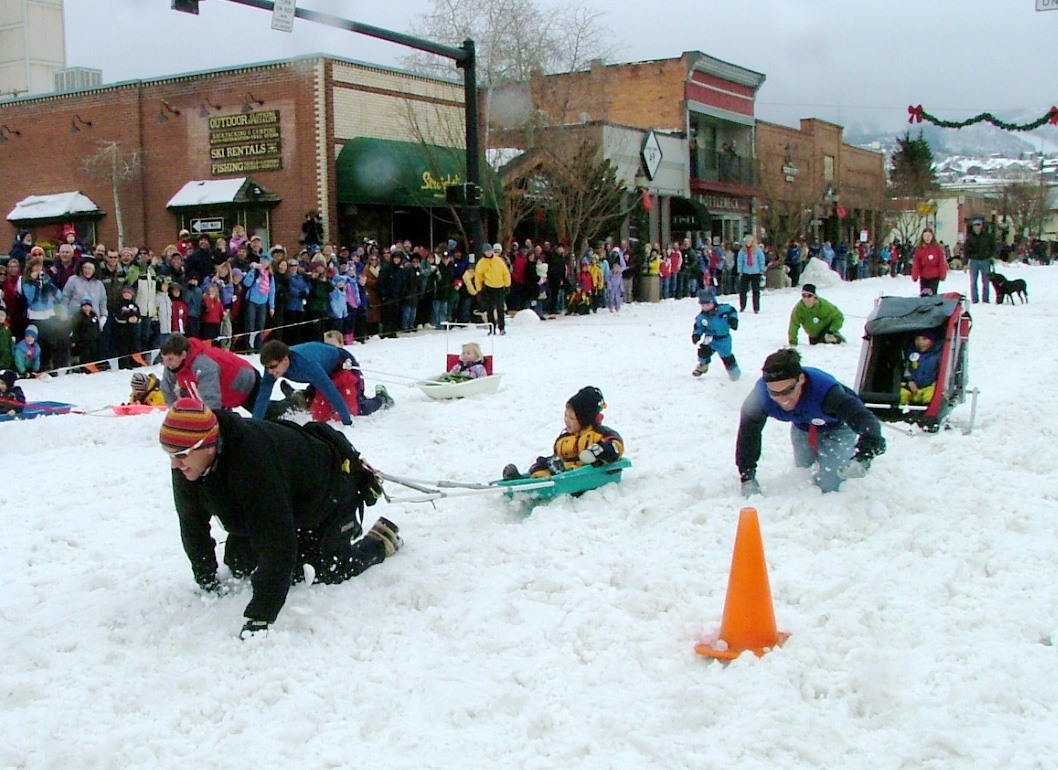 Known as Ski Town USA, Steamboat Springs hosts the oldest continuous Winter Carnival west of the Mississippi. They put their own cowboy twist on the usual snowy festivities. Skijorring is an event where horses pull contestants on skis down main street. Jumps, slalom courses and shoveling add to the challenge. Dog sledding races are followed by "dad" sledding, where pops pull the kiddies on all fours. This winter tradition is fun for the whole family.
4. Stowe Winter Carnival, Vermont

One of New England's top ski resorts has been putting on a fun frosty festival for over forty years. The Ice Carving competition is world class, as are the ski races. Don't miss the infamous Snowvolleyball and Snowgolf tournaments. The Kids Carnival Kaos keeps the youngsters thrilled, while music and dancing parties keep the adults rocking.
5. Whitefish Winter Carnival, Montana

It's starts with the coronation of King Ullr and the Queen of the Snows, a Whitefish tradition that has been going on for over fifty years. Watch out, as a Yeti just might try and make some mischief throughout the three day event. Highlights of this carnival include a Penguin Plunge for charity, a old fashioned parade down main street, a pie social, torch-light ski processions and horse-pulled Skijorring events. It's a fun way to thumb your nose at Old Man Winter.
6. Carnival de Quebec, Canada

The Quebec Winter Carnival is one of the oldest, largest and arguably best in the world, saving winter-bogged Canadians from cabin fever since 1894. Their snowman mascot, Bonhomme, is a Canadian icon and many festival-goers wear his red hat and sash. The enormous ice palace is the center for many events. There's skiing, snowboarding, snow shoeing, skating, hockey, dog-sledding, snow-tubing, horse-drawn sleigh races and plenty of winter wow for the kids. Try ice canoeing down the St. Lawrence river. Check out the elaborate snow sculptures and toot your horn at the day and night parades. Dance parties and masquerade balls fill the nights. Caribou (a traditional hot alcoholic beverage of red wine, whiskey and maple syrup) will help keep you warm.
7. Saranac Lake Winter Carnival, New York

This is another oldie and goodie, providing winter merriment in the Adirondacks' since 1897. The 10 day annual festival was named the #2 top winter carnival in the world by National Geographic Traveler magazine in 2012, a big accolade for a homespun community carnival. It features wintry sports, varied performances, two parades and three sets of phenomenal fireworks. Arctic golf, a frying pan toss, snow rugby and snowshoe softball are just some of their unique events.
8. Frozen Dead Guys Days, Colorado

This one's a little different, for those who need to laugh away the winter's chill. It all started when cryonics-enthusiast Grandpa Bredo Morstoe died in 1989 and was left on ice in his grandson's shed in Nederland, Colorado, hoping to thaw out in the future when medical advances could resurrect him. When legal issues started to arise, the family garnered a lot of publicity for their plight. Now the whole community has rallied around them and has created a hilarious off-beat festival around the dead guy. There are zany events like coffin racing, polar plunging, frozen salmon tossing and frozen turkey bowling. Don't miss the Brain Freezer tent and the Blue Ball. Definitely one of the wackier winter festivals in North America.
9. Ice Magic, Lake Louise

It's hard to beat the Rocky Mountain setting of this winter festival. Lake Louise hosts an annual competition for the world's top international ice carvers – aptly known as "ice magicians". These are feats of engineering as well as artistry. The amount of hard work and dedication that goes into creating these fleeting masterpieces is astounding. There's plenty of fun for the family beyond the sculptures, such as horse-drawn sleigh rides, cross-country skiing and skating on stunning Lake Louise.
10. Mammoth Mountain Pond Skim, California

California's Mammoth ski resort hosts an annual shivery Pond Skim event, where snowboarders swoosh into a frigid splash zone. Skimmers are encouraged to dress up in costumes before heading down the hill. It's fun to watch superheros, bikini babes and all sorts of fancy dressers wipe out in the slush pit.
11. Fur Rondy, Alaska

If there's one place that needs a bright spot to get them through the grueling winter its Anchorage, Alaska. The Fur Rendezvous (aka the Fur Rondy) fits the bill. It offers wild and wacky winter fun with plenty of frontier spirit. The outhouse race and blanket toss are always crowd pleasers. The Miners and Trappers Ball features Mr. Fur Face awards for the best beard. The highlight is the Running of the Reindeer event, Alaska's antlered version of Pamplona's Running of the Bulls.
12. Idaho Fire and Ice Festival, Idaho

Idaho's Lava Hot Springs is the setting for this annual winter carnival, designed to help you beat the winter blues. Tubers brave the elements to race down the Portneuf River in the annual Polar Bear Float. Foot racers don crazy costumes to run down main street, followed by a toasty soak in the town's hot springs. A mountainside torch parade and chili cook-off bring fire to the festival.