There's something about a kitschy display at the side of the road that is strangely alluring. Some bizarre sights entice you to make an off-route detour just to check them out. It's a badge of honor to capture a low-brow photo for posterity. The tackier the better. The good ol' US of A is full of these kinds of kooky diversions that help break up a monotonous journey in the car. Here are 13 of the wackiest roadside attractions in America you should pull over for and say "cheese".
1. Get your Kicks at the Haines Shoe House
If you're driving along the Lincoln Highway near Hallam, Pennsylvania, step on the breaks at the Haines Shoe House. It was built by a shoe salesman back in 1948 as an advertising gimmick. It's actually a functional five story house in the shape of a work boot, complete with a shoe dog house at back. The kitchen is in the heel, the living room is at the toe, two bedrooms are up the ankle and an ice cream shop is at the instep. At one point it was open for overnight stays, for those who have Old Woman Who Lived in a Shoe fantasies. Today it's just an odd roadside attraction you can poke around in to impress the folks back home.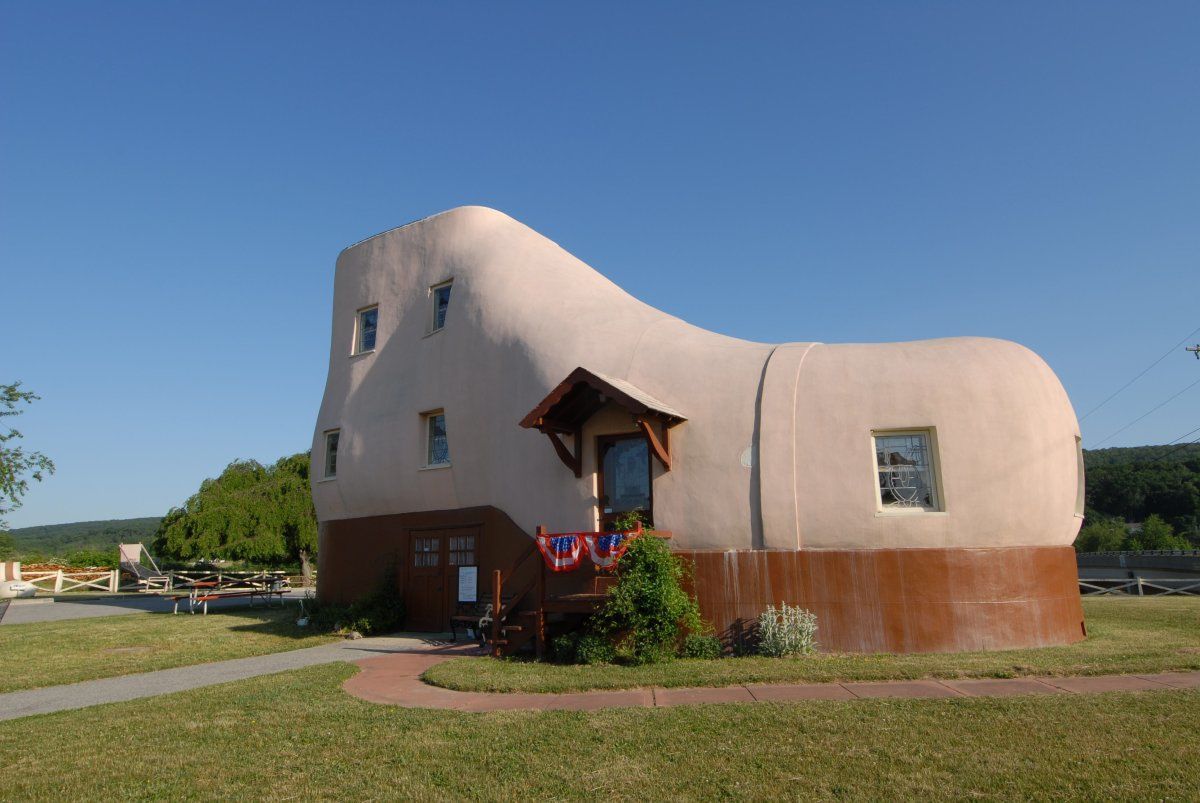 2. Carhenge is Better Than Your Average Junkyard
The ancient druids would be impressed at this auto-homage to their mysterious stone arrangement. Carhenge, located north of Alliance, Nebraska, is a circle of 38 vintage American cars and car parts that replicates England's Stonehenge almost to scale. It was built by Jim Reinders as a memorial to his dad and dedicated during the 1987 summer solstice. Can't say you'll feel any magical vibes while in the shadows of Carhenge, but this tongue-in-cheek roadside attraction certainly makes a striking photo op.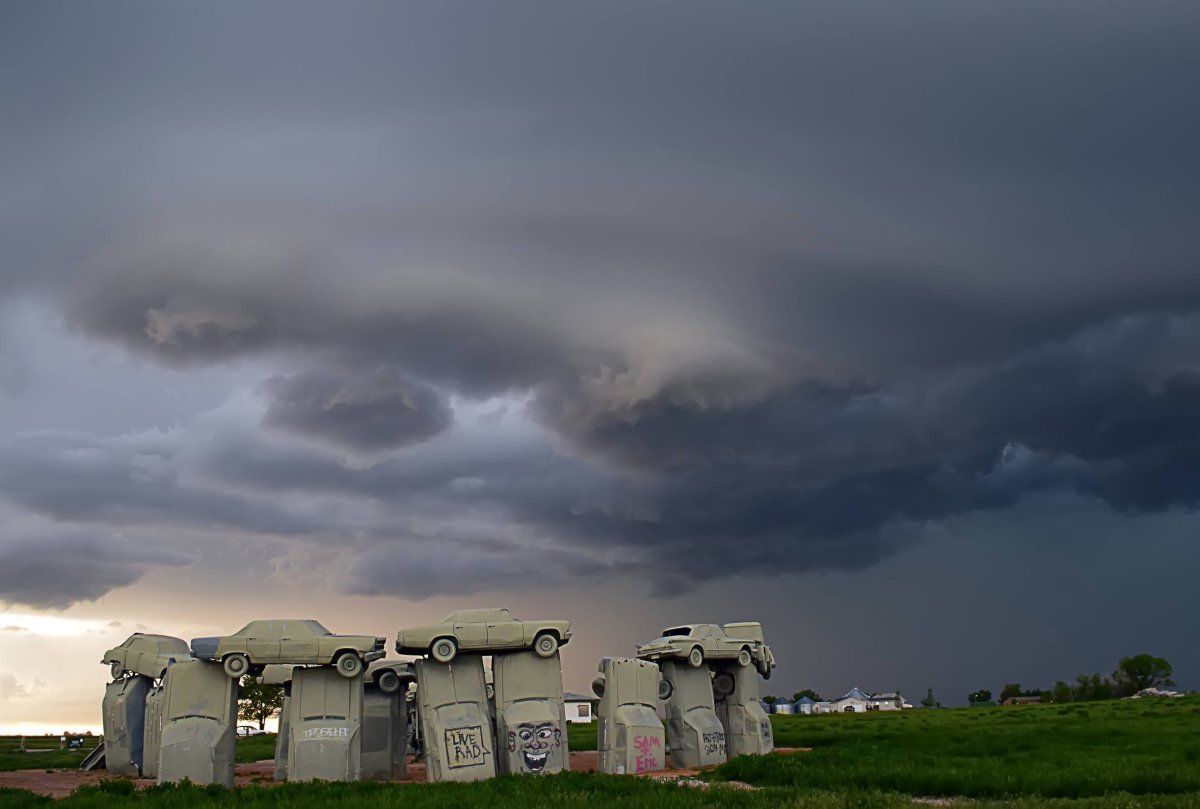 3. Pay Your Respects at Ben and Jerry's Flavor Graveyard
You're going to want to stop at the Ben and Jerry's ice cream factory when driving anywhere near Waterbury, VT anyways. Just don't miss the flavor graveyard around back once you've toured the factory and got your scoop. The socially conscious company has produced a wide variety of unique flavors throughout the years, and rather than just discontinuing unsuccessful ones into brand oblivion, they are forever immortalized on headstones in that comically quirky Ben and Jerry's style. You can see tributes to such retired flavors as Vermonty Python, Fossil Fuel and Economic Crunch. Consider this one of the most delicious roadside attractions in America.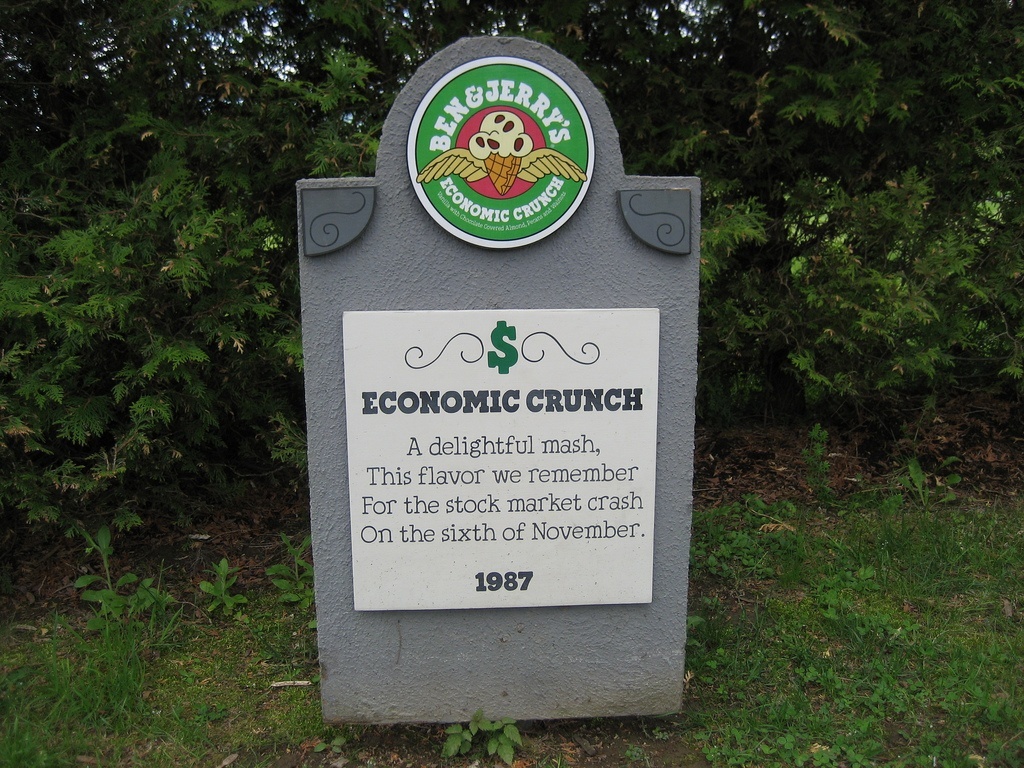 4. Hum Hail to the Chief at Jimmy Carter's Giant Peanut
Most presidents have some sort of statue or monument to honor them – think the Lincoln Memorial or Mount Rushmore. Well, Jimmy Carter, the 39th American president and 2002 Nobel Peace Prize winner, has a 13 foot smiling peanut. It's rather fitting that this former peanut farmer from Plains, Georgia is immortalized in this wacky way. The sculpture was put up in 1976 during Carter's presidential campaign and is still standing proud (sort of). You'll probably grin as wide as the peanut does when you see it.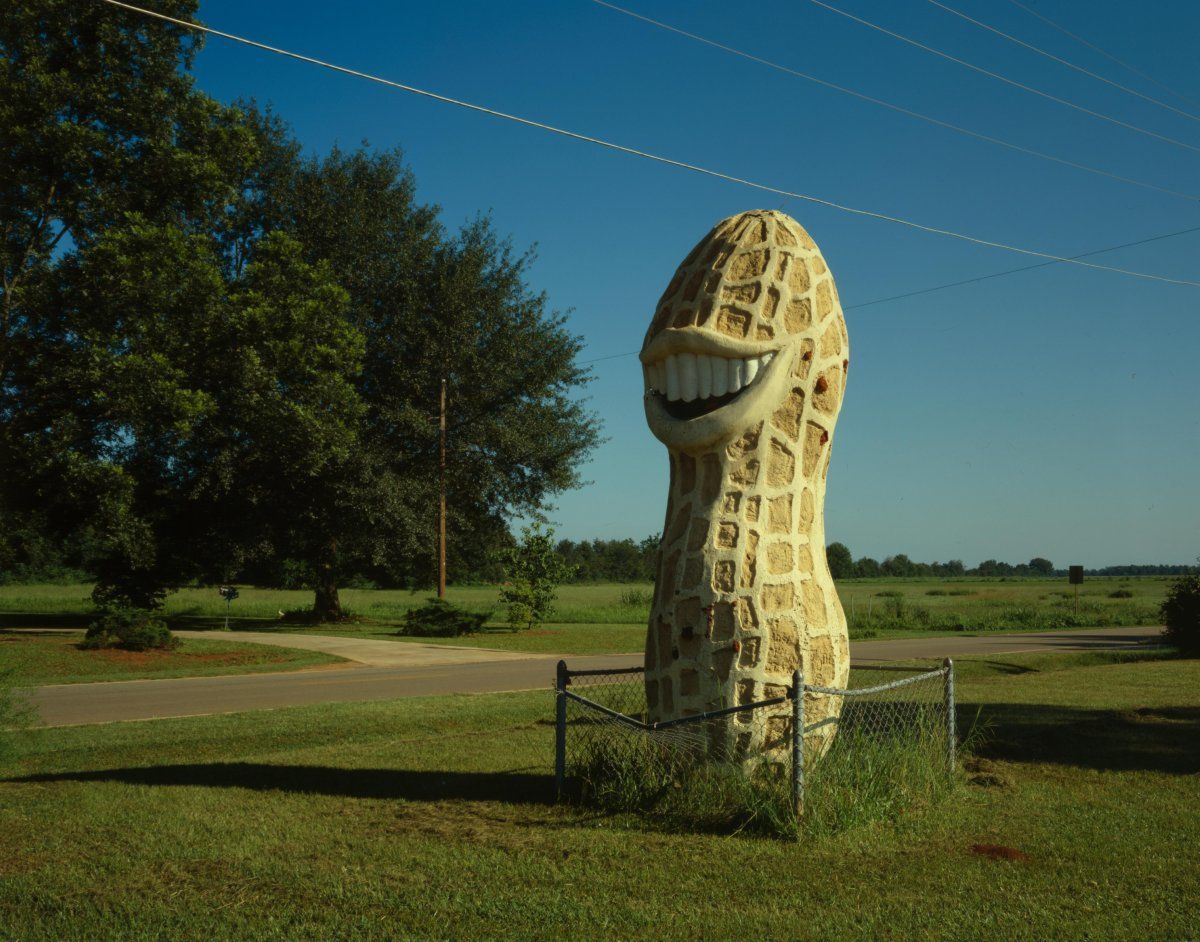 5. Seeing the World's Largest Ball of Twine Will Make you Appreciate Your Hobbies
This is the quintessential roadside pit stop that will generate plenty of envy and facebook likes when you post a pic of it. There are other lofty twine balls out there (yes, really), but the one in Cawker City, KS dates back to 1953 and claims to be the biggest one built by a community. Local resident Frank A. Stoeber spent eight years winding sisal until it was eight feet high. Thereafter, his neighbors have rallied around to keep the dream growing. Each August, they hold a "twine-a-thon" to add more girth to the giant orb. Currently, the ball is over 40 feet in circumference and weighs about 18,000 pounds. If you just can't get enough of this kind of wonder, check out the original World's Largest Ball of Twine in Darwin, Minnesota, lovingly built by a single person rolling four hours a day for 29 years.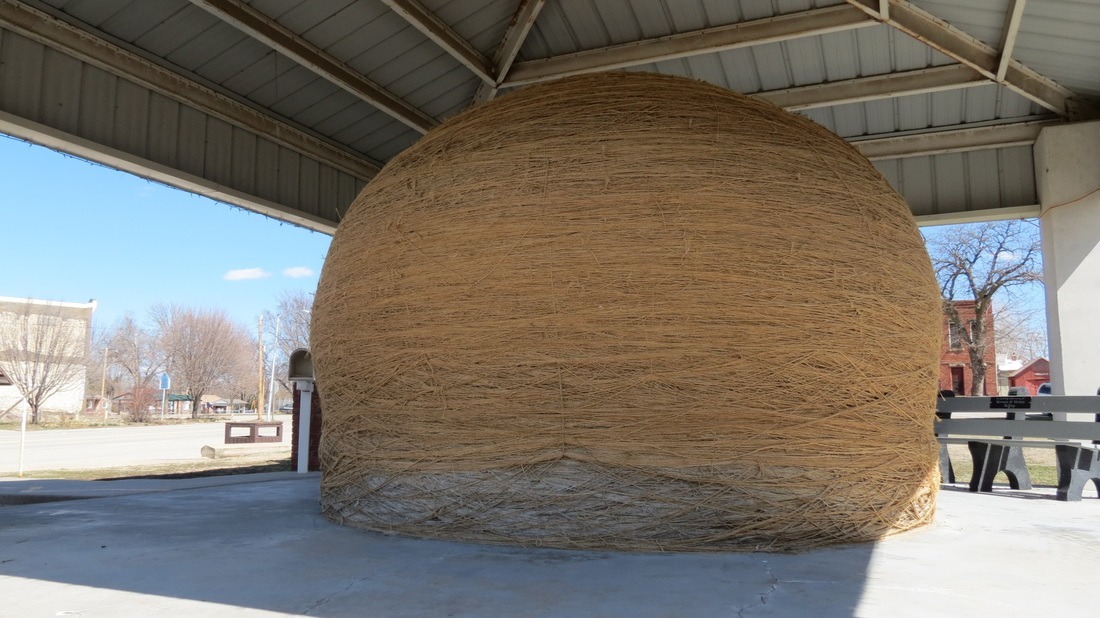 6. Don't Miss Da Yooper's Tourist Trap
This redneck roadside attraction located in Ishpeming, MI is definitely worth a stop to glean some insight into America's hinterland culture (or lack thereof). A "Yooper" is someone born in Michigan's Upper Peninsula (the U.P.), an area known for its hunting, fishing and beer guzzling. Here's where you'll find such innovative must-sees as "Big Gus", the world's largest chainsaw and "Big Earnie", the world's largest working rifle. There's a campy deer-hunting camp and a corresponding man-hunting camp on display. Like any decent tourist trap, there are plenty of gag gifts and tchotchke souvenirs at the gift shop.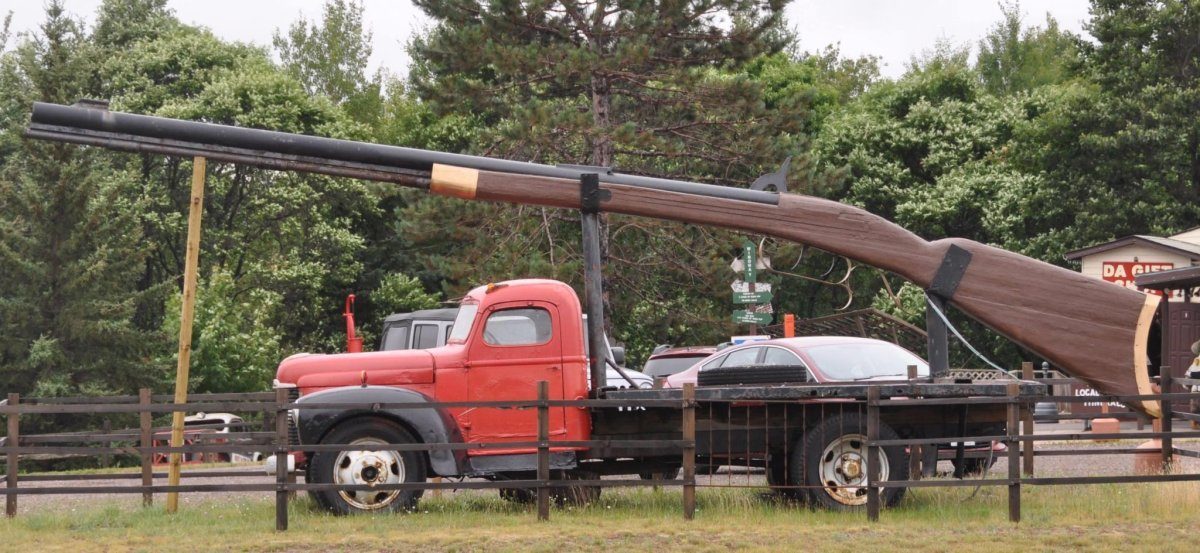 7. Make Way for Slow Buffalo Crossing
Herds of wild bison used to roam freely across the Plains of America. Not anymore, but you could be forgiven for thinking that your car is about to be trampled by a stampede while driving in Indiana. Several plastic statues of buffalo are positioned near the roadside next to an official looking Slow Buffalo Crossing sign. Well, technically they're bison, but these related beasts are commonly (mistakenly) referred to by their cousin's name. They're accurate on the "slow" part, however, as these statues aren't moving.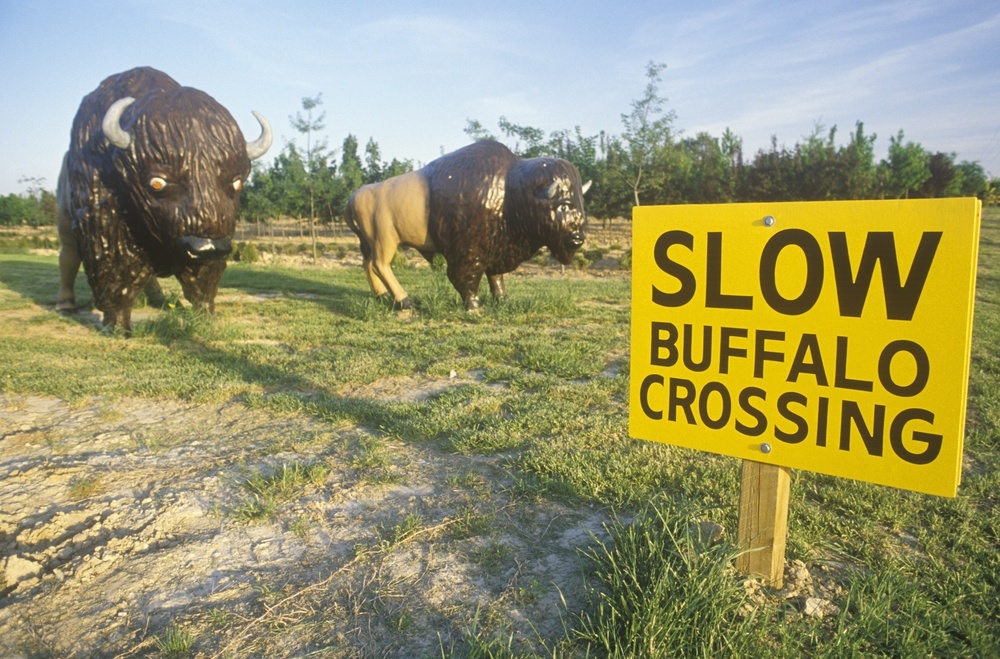 8. How Could you Resist The Thing?
There are countless curiosity-spurring "What is it?" billboards posted throughout New Mexico and Arizona tempting you to see "The Thing", it's almost impossible not to. For a buck or two, you, too, can witness the mummified "mystery of the desert". Be it alien creature, swamp spawn or freak show remnant, it's just something you need to see when passing through the area. Other quirky exhibits include odd wood carvings and Hitler's 1937 Rolls-Royce (unverified, but who cares). Pick up a "thing" bumper sticker at the gift shop on the way out.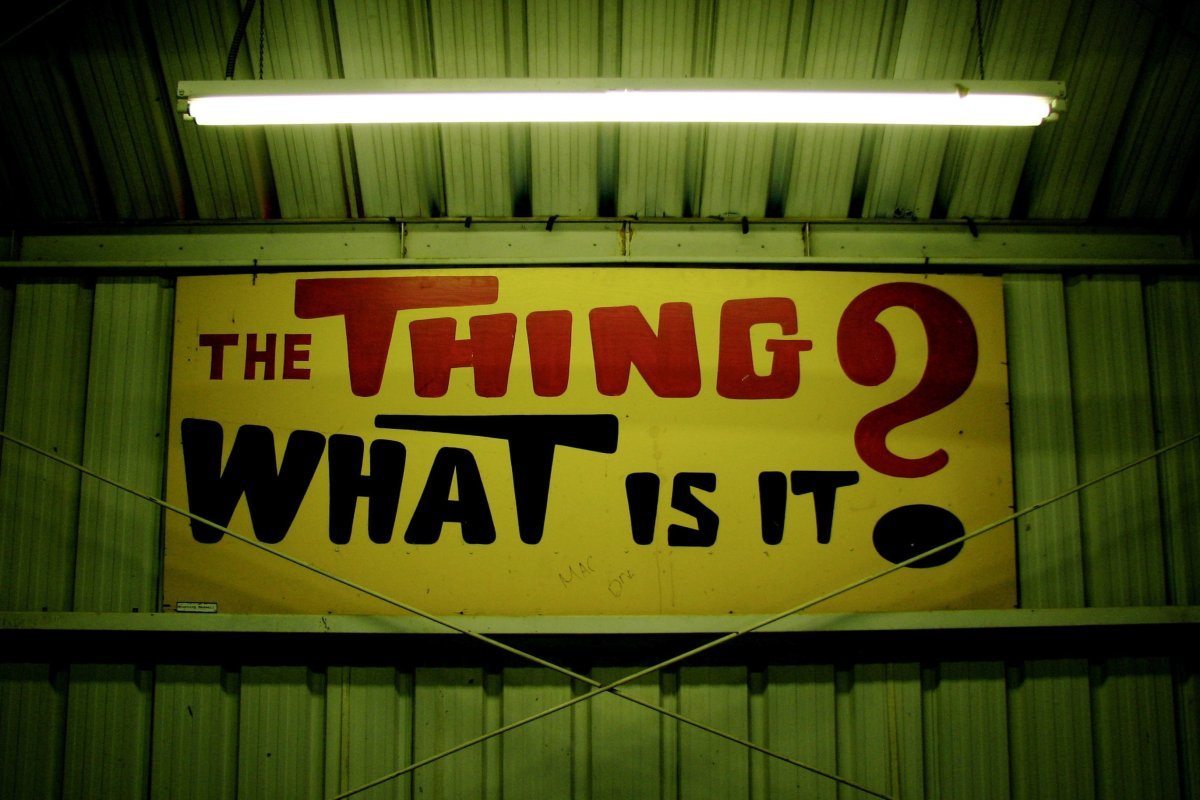 9. Check Out the Crop Art at The Corn Palace
This Mitchell, South Dakota site is literally one the corniest roadside attractions in America. Built back in 1892, the whimsical Moorish building celebrates all things corn. Over 275,000 ears of colored corn make up the inside and outside adornment of the palace annually. Throughout the years, "crop artists" have created corn murals and exhibits to depict themes like life on the farm and the space age, plus corny reproductions of Elvis, Martin Luther King Jr., and Lewis and Clark. It's an a-maizing museum for you and the kids to see. The Corn Palace hosts an annual rodeo and polka festival too.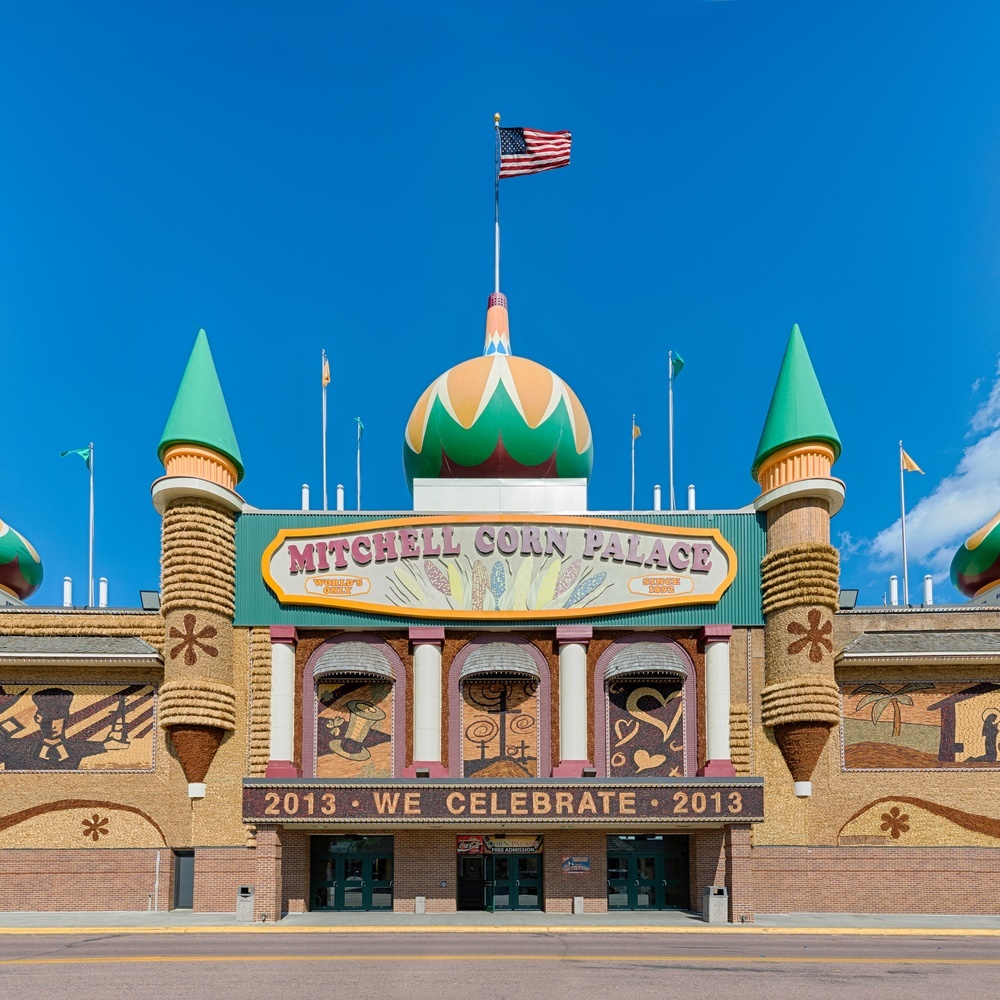 10. Meet the Meat in a Can at the SPAM Museum
The uncanny mystery meat has its own shrine/museum in Austin, MN. There you'll find 3000-odd cans of SPAM on display. The exhibit takes you through the much-maligned product's historical role in feeding Allied troops to its spotlight in the famous Monty Python skit. The SPAM museum is currently closed, but will revamp and reopen in 2016. In the meantime, the SPAM store is still open for business so you can pop in to pick up some SPAM swag and snacks for the road. The SPAM With Bacon or SPAM Teriyaki are particularly recommended.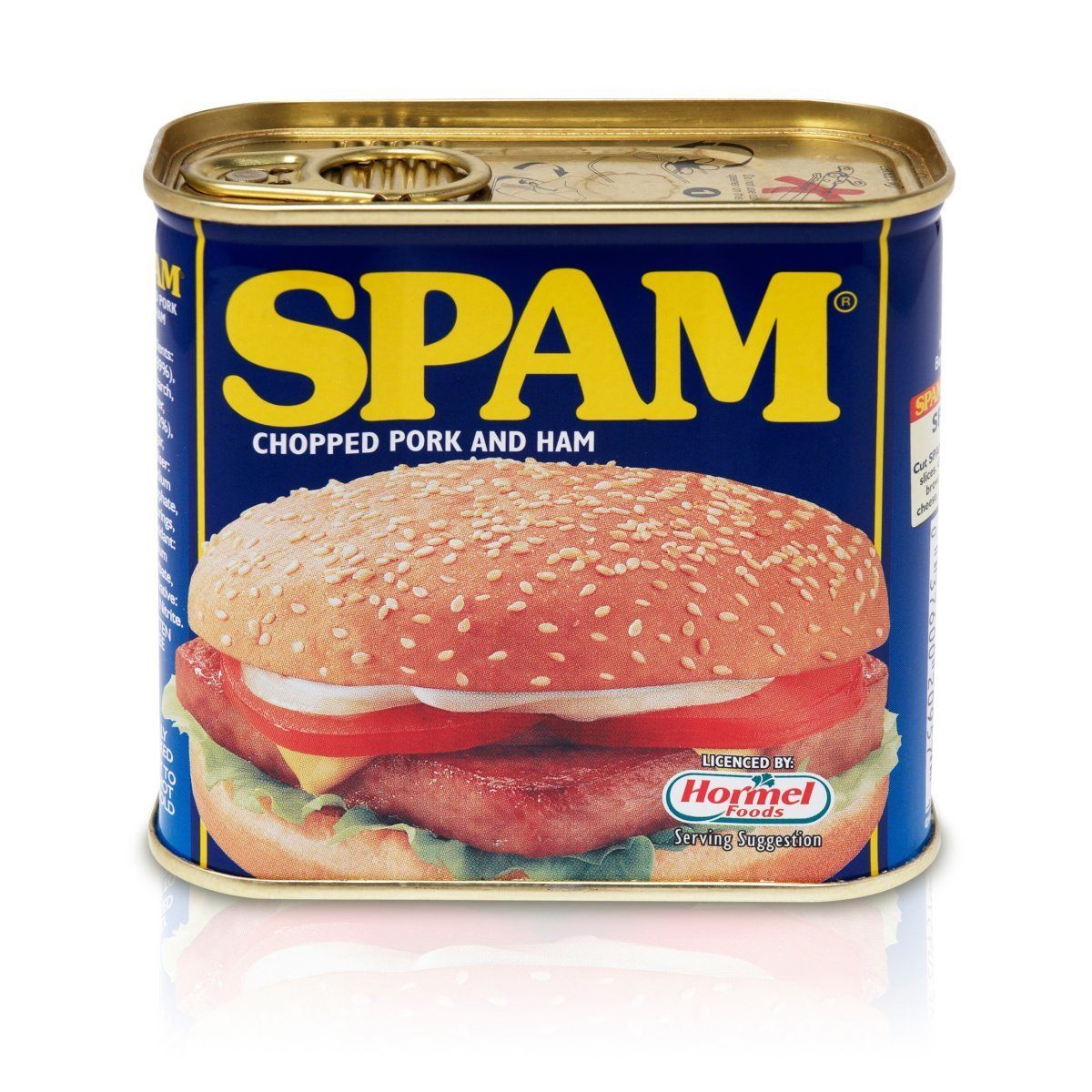 11. There are More Than Just Redwoods in the Trees of Mystery
You can't miss the cheesy Trees of Mystery attraction near Kalamath, Califonia. The giant talking statue of Paul Bunyon and Babe the Blue Ox will beckon you to pull over and check it out. Stroll the forest trail to see mysteriously misshapen trees, wooden carvings and hollowed out logs, complete with recorded messages to perplex and enlighten you. Tales of Paul Bunyan regale you as you meander your way to the gift shop and Native American Museum. It's not a bad way to stretch your legs, take a break from the road and soak in the kitsch.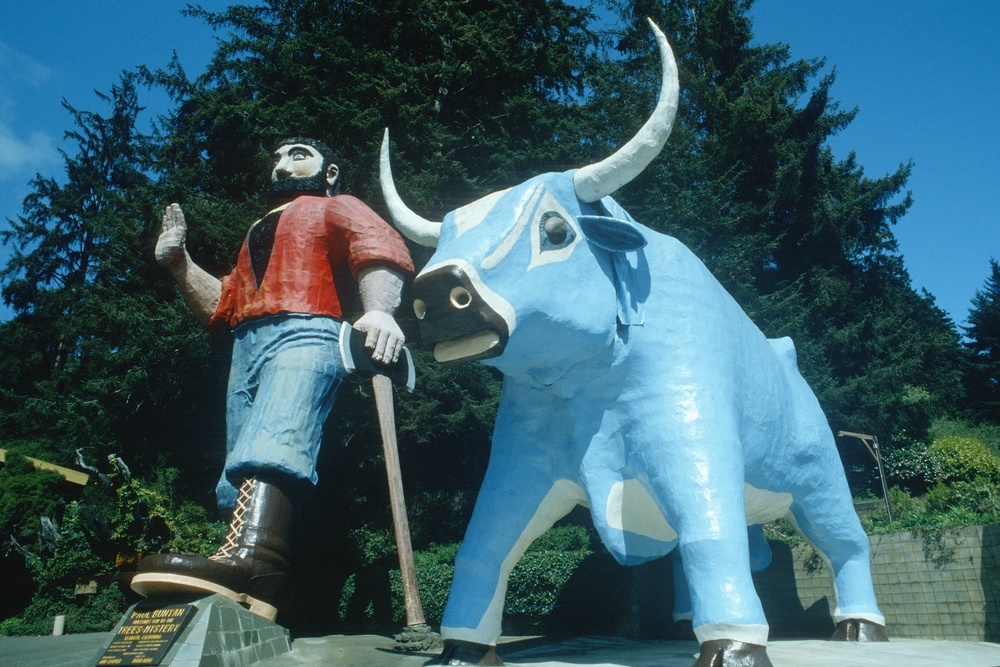 12. Get All Up Inside these Desert Dinosaurs
Kids of all ages will want to swerve off the Interstat 10 just outside of Palm Springs, CA when they see two enormous dinosaurs looming over the asphalt. At Cabazon's Dinosaur Park you can gape at the world's largest concrete dino (a 150 ton apatosaurus) and actually enter and climb to the top of the giant T-rex. There's quite a view of the San Jacinto mountains as you peer out from behind Mr. Rex's teeth. There's an odd pro-creationist museum there, which tries to use biblical arguments to debunk evolution. For example, it claims that dinosaurs appeared on Earth about 6,000 years ago, on the same day as Adam and Eve. Depending on your beliefs, this museum might be a hit or miss, but the dinosaurs are definitely worth a pit stop.