New York City may be a major cultural hub for the nation, but it's one of the country's culinary capitals too. Whatever type of cuisine you happen to be in the mood for, from molecular gastronomy to an ethnic food truck, you'll be able to find it somewhere in the five boroughs. When visiting, however, there are some particular food options that are an essential part of the NYC experience. Here are the 12 best bites in the Big Apple that all visitors should seek out at some point.
1. Thin Crust Pizza
Chicago can have their deep dish. New Yorkers love their thin crust pizza – so thin you can fold it up when you take a bite. Some pizza pies are cracker thin, with just the right balance of chewy and crispy. When looking for that classic New York City slice of 'za, consider visiting Rubirosa, Margot's or Patsy's Pizzeria. If you're trying to eat on the go, a portable slice of thin crust will fit nicely in one hand.
2. Cheesecake
If you're on vacation in the city that never sleeps, don't skimp on dessert. There are lots of sweet treats to choose from, but you can never go wrong with cheesecake. New York City is world-famous for its cheesecake and many restaurants and bakeries boast about their versions of this popular treat. Restauranteur Arnold Reuben is credited with creating the first New York style cheesecake back in 1929. Smooth, rich and decadent, the classic way is plain and simple, but today most slices are adorned with all sorts of flavorful toppings. You may think you know cheesecake, but it's simply better in the Big Apple.
3. Pastrami on Rye
New York City's delis might be run out of town if they decided not to offer this popular favorite–pastrami on rye. This classic sandwich has been delighting taste buds throughout the city since the late nineteenth century. Pastrami is typically made from smoked, steamed and seasoned beef brisket, and many NYC delis have a signature pastrami sandwich on offer. If you love this staple, you'll never go hungry when you visit New York City as it's all over town. Head to Katz's Deli on the Lower East Side for their original hand-carved pastrami on rye with a kosher dill pickle on the side. They've been serving up this iconic sammy since 1887.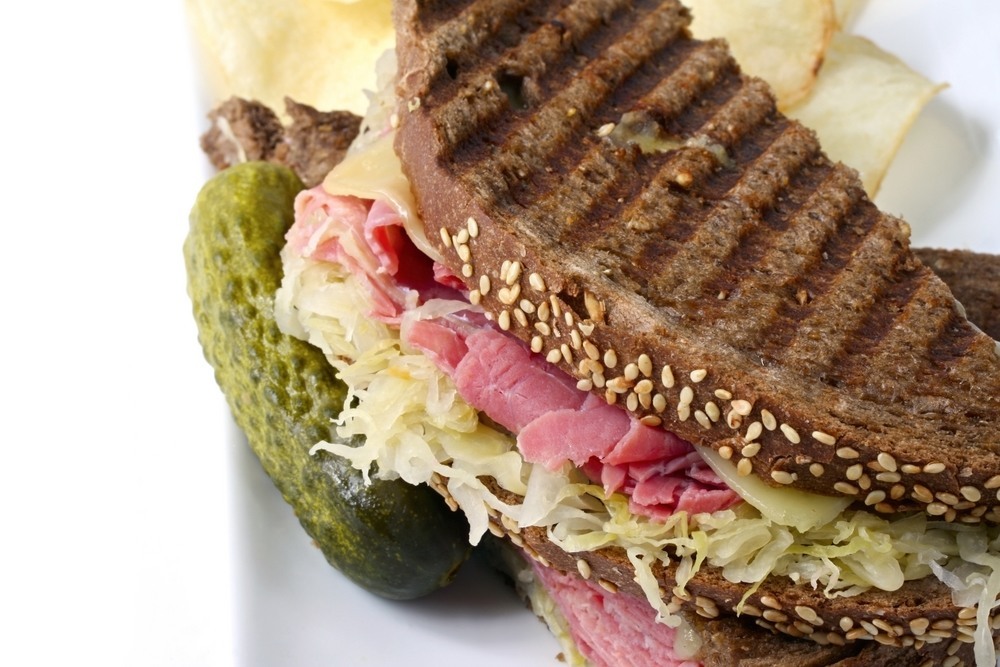 4. Hot Dog
If you're strolling through Central Park or enjoying Coney Island, there's no reason to stop the fun for a food break. Just order up a quintessential New York hot dog from a street vendor. In 1871, Charles Feltman started selling hotdogs in Coney Island, and they have since become a fast food staple. You can't go wrong with Nathan's Famous or a Grey's Papaya dog, but there's a vendor on just about every street corner that can satisfy your cravings, day or night. Never mind that these bathing street cart versions are locally known as "dirty water dogs". A few bites in and you won't care that they've been sitting there a while. New Yorker's tend to prefer all-beef franks, and there are endless toppings you can add to enhance things the way you like it. Try spicy brown mustard, sauerkraut or sautéed onions in tomato paste.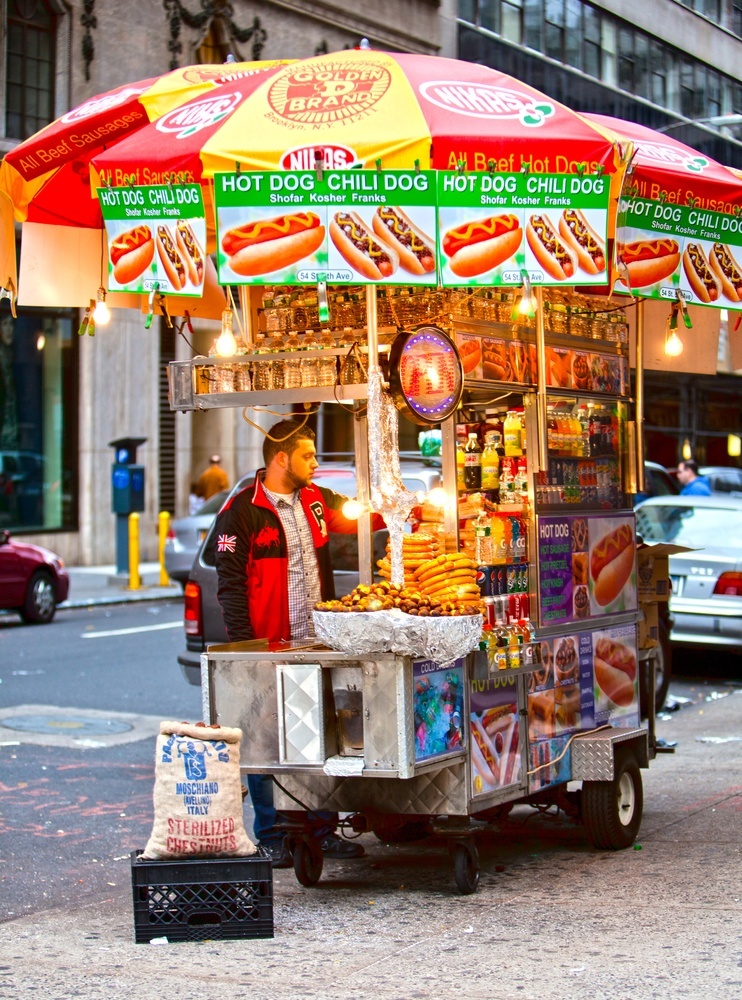 5. Chicken and Waffles
The Southern soul food of chicken and waffles actually got its start in Harlem, and it continues to tempt New Yorkers as well as visitors from all over the globe. Fried chicken pairs quite nicely with golden waffles drenched in syrup with a touch of butter. It's a sweet and savory combo that you have to try to appreciate. If you are feeling extremely hungry after a day of sightseeing, this meal is sure to fill you up with enough calories to carry you through to the next day. Amy Ruth's and Pies 'n' Thighs are recommended chicken and waffle hospots.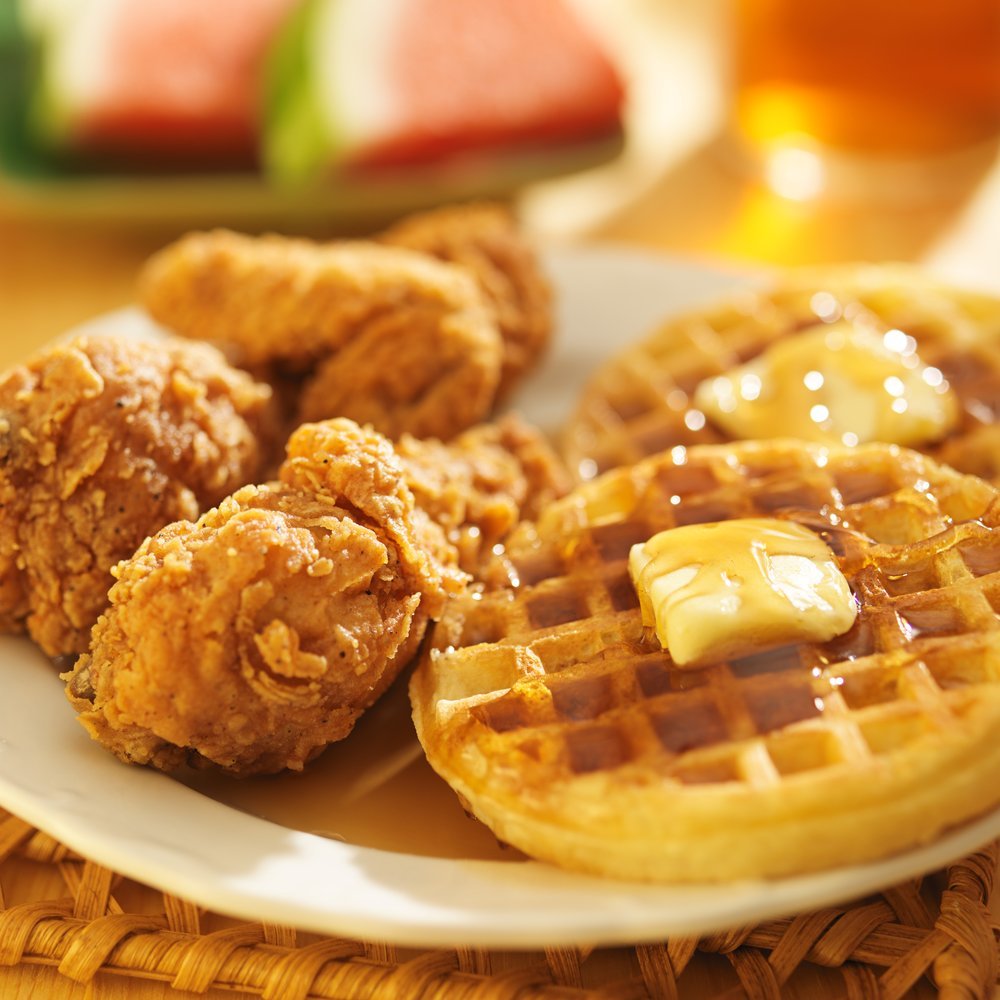 6. Bagels
Eastern European Jewish immigrants introduced the bagel to New York City's food scene during the late 1800s. This beloved circle of yeasty goodness continues to be among the best bites in the Big Apple. A plain bagel topped with cream cheese and lox is a classic, but there are all sorts of seeds, spreads, grains and toppings to sample, both sweet and savory varieties. The secret is in the parboiling before they are baked, resulting in a puffy, moist, chewy dough round with the perfect density and crust. It's best to get these fresh from a shop like Murray's, Ess-A-Bagle, The Bagle Hole or Russ & Daughters rather than a street vendor.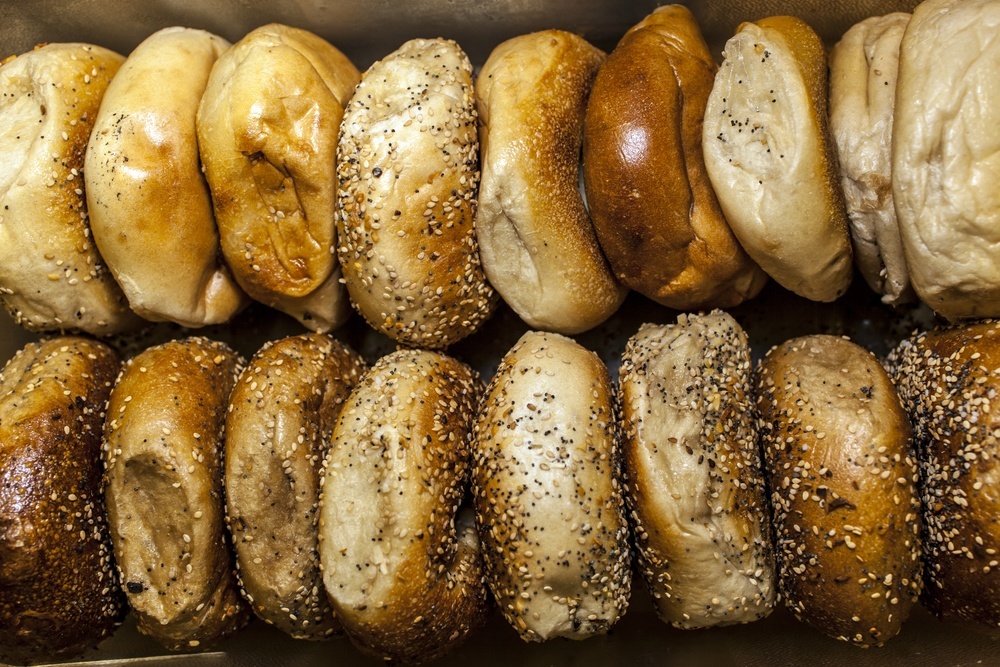 7. Soup Dumplings
Chinatown is awash in amazing foods from the Far East, but dumplings filled with piping hot soup is a New York specialty. You'll find all sorts of dumplings here, but the soup-filled delights nourish your soul as well as your appetite. Rich pork or seafood is folded into a pocket of stretchy dough, then pleated, steamed and seeped in a delicious broth which somehow fills the dumpling. You have to suck out the liquid before consuming the silky parcel. Also known as Xiao Long Bao (or XLB for short), you simply must seek these out when you're in New York.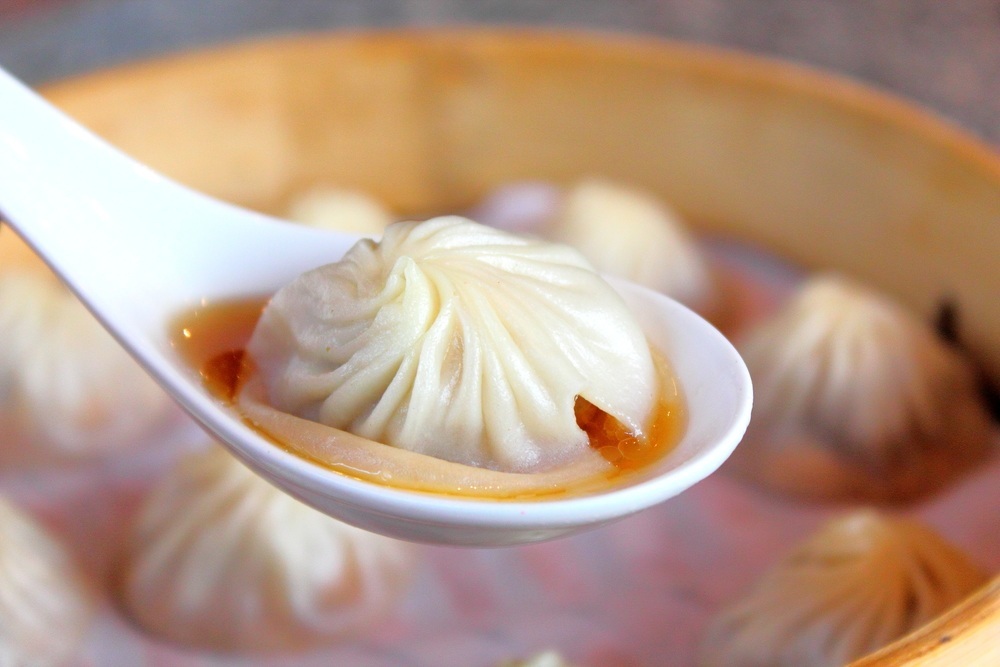 8. Waldorf Salad
If you're in the mood for an appetizer or light meal, a Waldorf salad is just the thing. This famous mixture was invented in New York City at the Waldorf Hotel in 1896 by maître d' Oscar Tschirky. It features mayonnaise as its dressing and is loaded with walnuts, celery and apples strewn throughout a bed of crisp lettuce along with a sprinkling of blue cheese. Sometimes chicken or turkey is added to this crispy concoction. For a quintessential New York hotel dish, this salad is a must.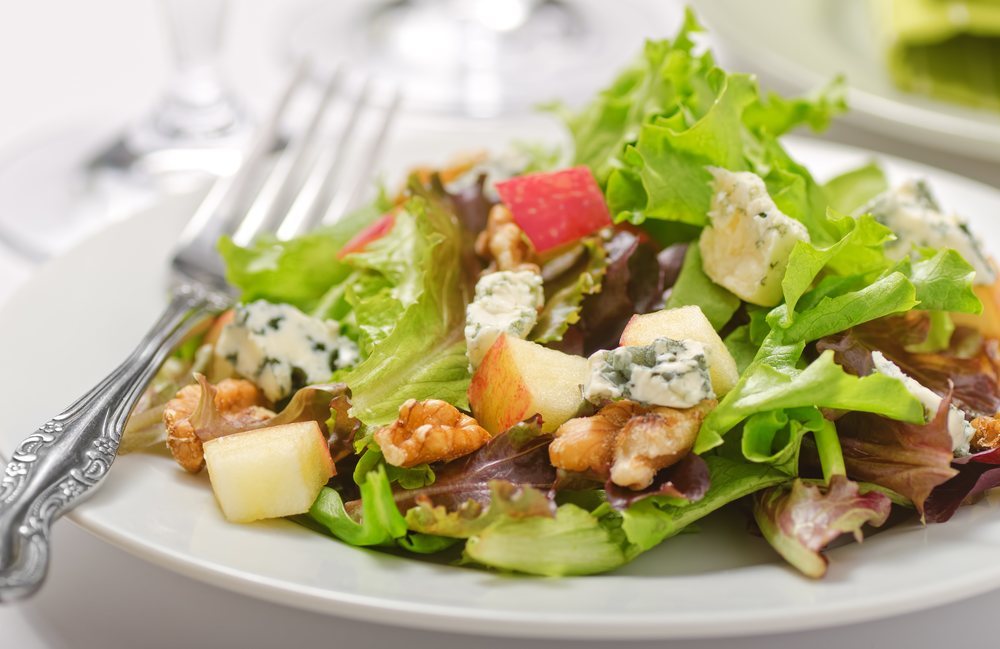 9. Cronuts
Gourmet cupcakes and donuts are all the rage throughout the country, but the cronut is a New York pastry original and one of the best bites in the Big Apple. Invented by Chef Dominique Ansel in his Soho bakery, it's essentially a hybrid between a flaky croissant and a holy donut that is filled, glazed and sugar-sprinkled. This ingenious dessert has become a phenomenon, as the bakery produces different flavors on a monthly basis that customers clamor to experience. Rose Vanilla, Apple Creme Fraiche and Fig Mascarpone are just some of the cronut flavors that have had people lining around the block for.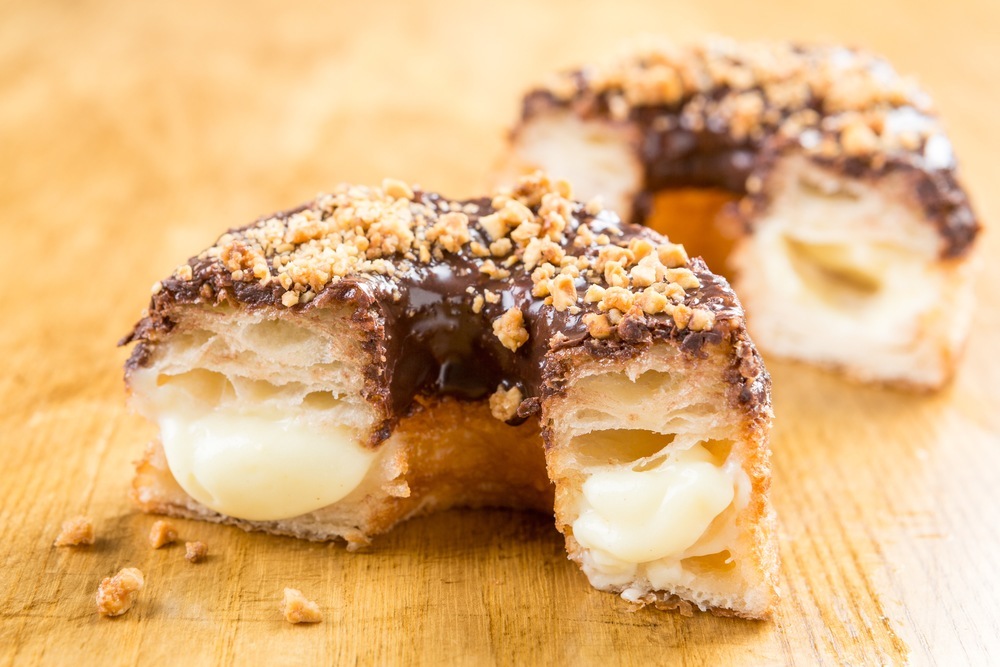 10. Manhattan Clam Chowder
Although Manhattan-style clam chowder was invented in Coney Island, according to most reports, Manhattan takes the credit and ladles up cups and bowls of this steamy soup in many restaurants. Contrary to the New England version, Manhattan style does not include milk or cream and is more akin to minestrone with its tomato base, only chock-full of tasty little clams, of course. If you have a hankering for a warming seafood sip, keep this clam chowder in mind.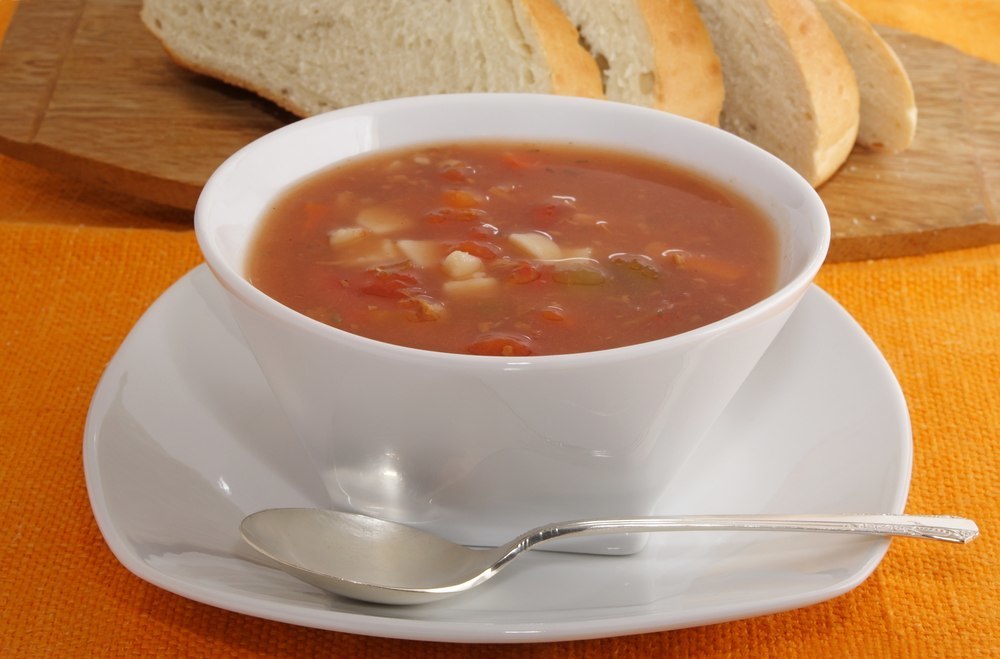 11. Lobster Newburg
Speaking of seafood, this classic American dish hails from NYC. It was created in 1876 at Delmonico's, New York's first grand restaurant, and you can still order it at its various locations today. It was created by Ben Wenberg, but somehow the name morphed into Newburg. It's an ultra-decadent plate of succulent lobster drenched in a brandy or cognac cream sauce, topped with a scoop of fine caviar and brioche batons.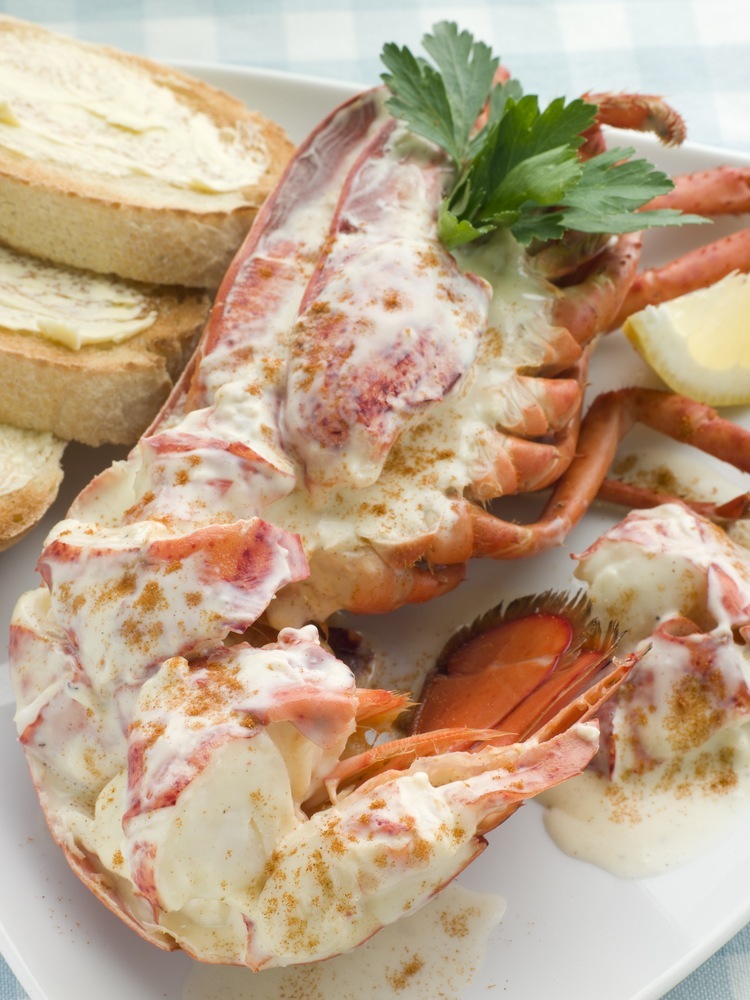 12. Hot Pretzel
On the other end of the culinary spectrum is the humble pretzel, a doughy salt-sprinkled twist that can be found on street carts on just about every corner in Manhattan. These aren't necessarily the best representations of pretzels out there, but when you need a quick snack, they certainly satisfy, especially when dipped in mustard. For a finer version of this New York classic, try the Standard Biergarten or Sigmunds – their cinnamon raisin's are to die for.