The Economist recently ranked Toronto as the number one city in the world to live in. It's also a fabulous place to visit. It's the cultural, entertainment and financial capital of Canada, and a multicultural melting pot where over 140 languages are spoken. It boasts eclectic neighborhoods, diverse restaurants, hip bars, world-class theater and fun festivals. There's always something happening in the GTA, whatever the season. Here are 11 must-see highlights of Toronto.
1. The Distillery District
About a decade ago, the Victorian-era brick buildings of an old whiskey distillery complex were converted into a new urban space. The Distillery District is a pedestrian-only haven of designer boutiques, cozy cafes, renowned restaurants, one-of-a-kind curio shops, galleries and performance venues. December features an old-world Christmas Market, and summer Sunday's host a lively farmer's market. It's an ideal blend of historic charm and modern design, and an alluring location to check out when you're in Toronto.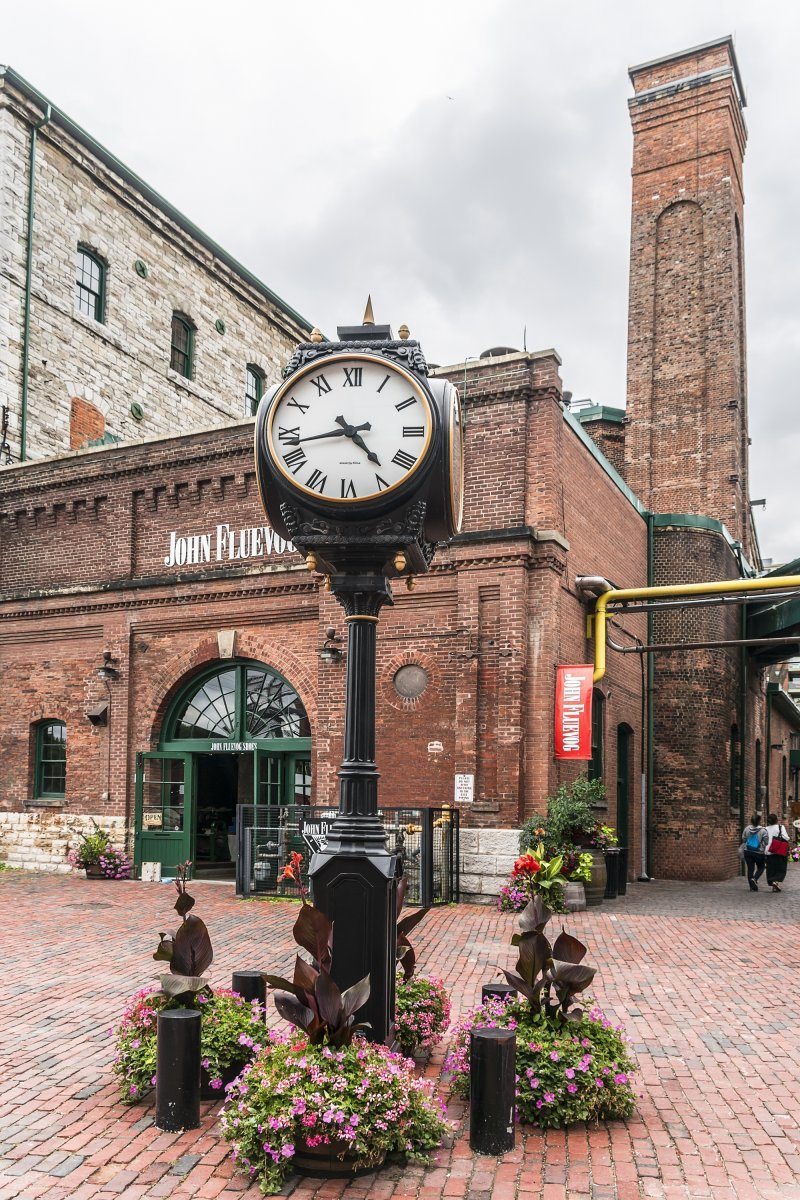 2. Nathan Phillips Square
Nathan Phillips Square is Toronto's central urban public plaza right in the heart of downtown. Flanked by City Hall and surrounded by skyscrapers, it's a tree-lined gathering spot that provides a place to sit, stroll and people watch. Plenty of free community events and musical performances are showcased here. For example, it recently celebrated International Pillow Fight Day with a feathery flash-mob of 1000 participants. In winter, an enormous skating rink dominates the square – a quintessential Toronto experience.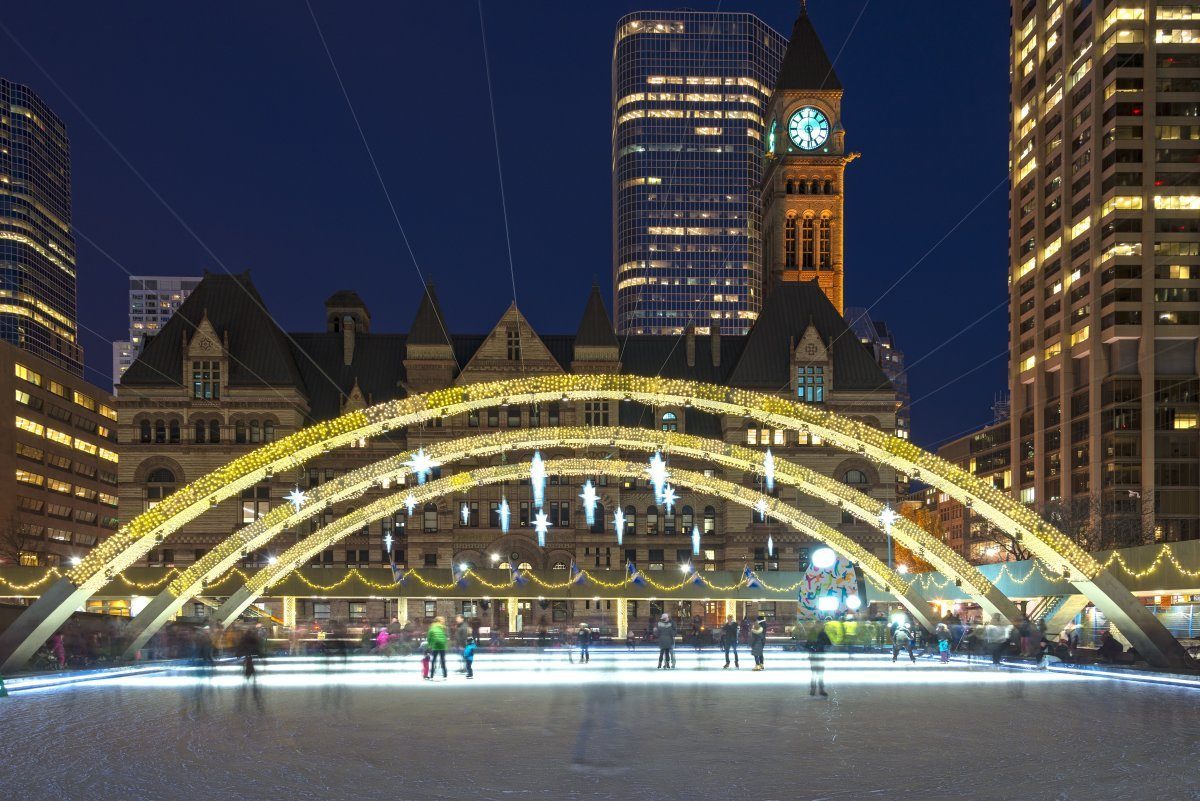 3. The ROM
The Royal Ontario Museum is a first-rate venue for natural history and world culture buffs. It's one of the largest museums in North America and draws over a million visitors each year, for good reason. Its dinosaur and fossil wings are hard to beat, and its Art Deco collection is outstanding. There's plenty of Canadiana and some hands-on kids' areas too. The building alone is a sight to see. It blends old and new with its dramatic crystal block protruding from the heritage facade.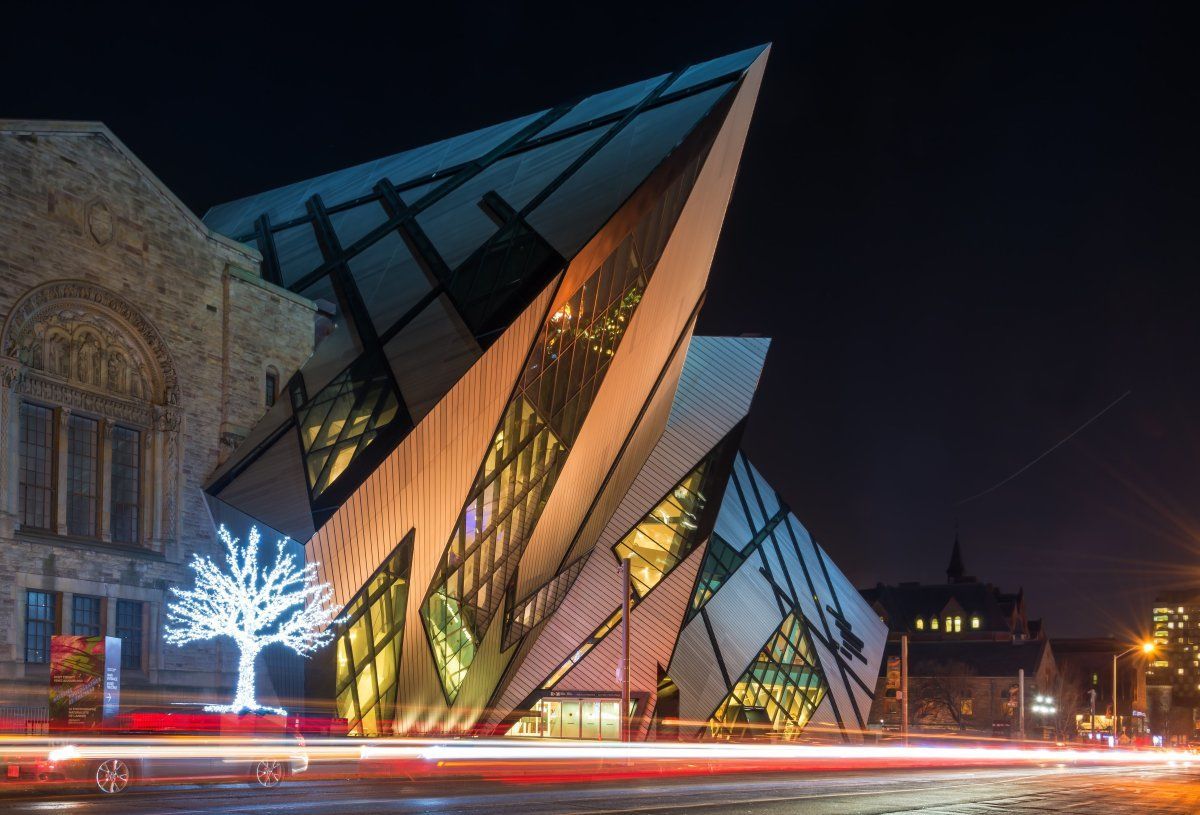 4. Rogers Centre and Air Canada Centre
Torontonians love their sports, and there are several professional teams to cheer on when you're in town. Rogers Centre, a retractable dome stadium, is the place to check out Toronto Blue Jays baseball action and Toronto Argonauts football team. The Air Canada Centre is where you can see a Toronto Maple Leafs hockey game or a Toronto Raptors basketball game. Both venues also host a variety of concerts and events, so check the schedules when you're in town.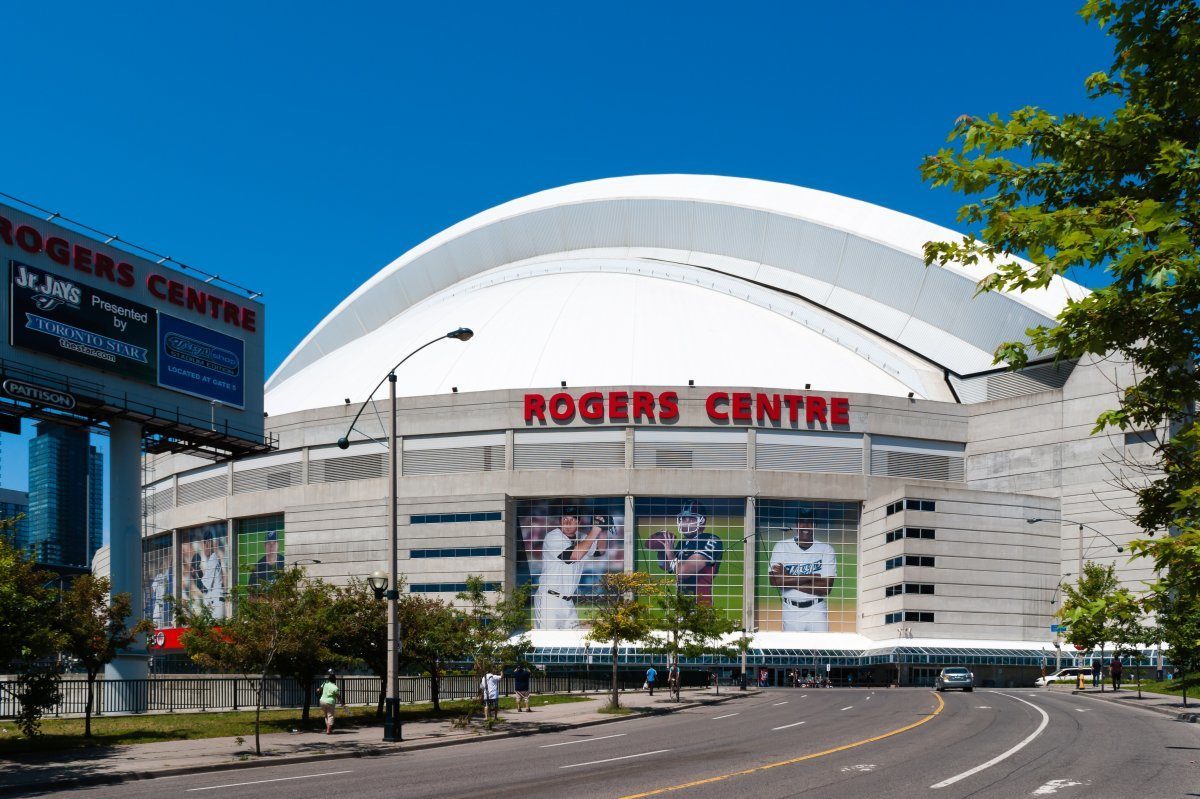 5. Dundas Square
On the southeast corner of Yonge and Dundas is another public plaza that always has something fun going on. Lots of free events, performances and art displays take place here, drawing a crowd to the bustle of the city core. It's one of the busiest intersections in Canada, surrounded by neon signs akin to New York's Times Square. In the center of the square is a waterplay sculpture that passersby are encouraged to play in during the summer heat (yes, Toronto summers can be scorchers).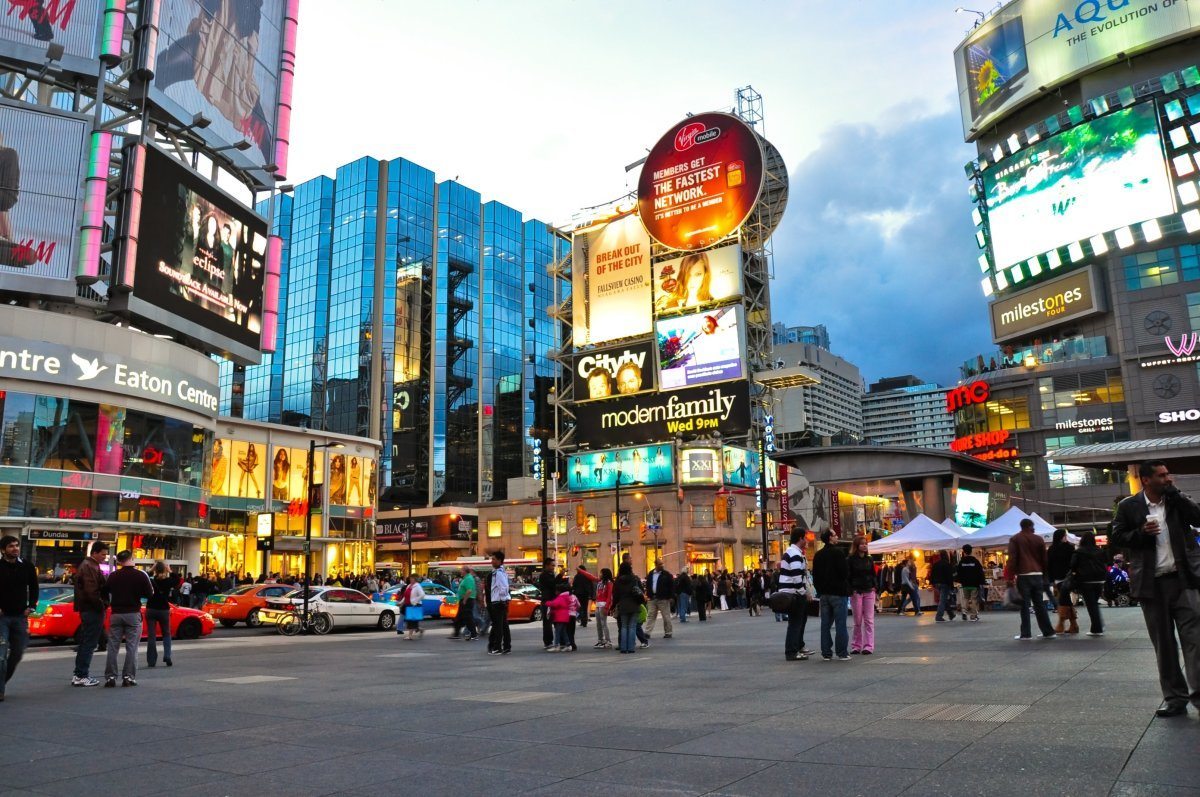 6. Little Italy
Toronto has one of the largest concentration of Italian descendants outside of Italy. The Little Italy strip along College Street is full of authentic trattorias, pizzerias, meatball joints, sidewalk espresso bars, trendy martini bars and gelato shops. The Italian flag-waving hullabaloo here during World Cup season rivals anything in Rome. Check out the Italian Walk of Fame that immortalizes noteworthy Italians on the pavement. Don't miss the annual Taste of Little Italy festival in June or the Tarantella Festival in September.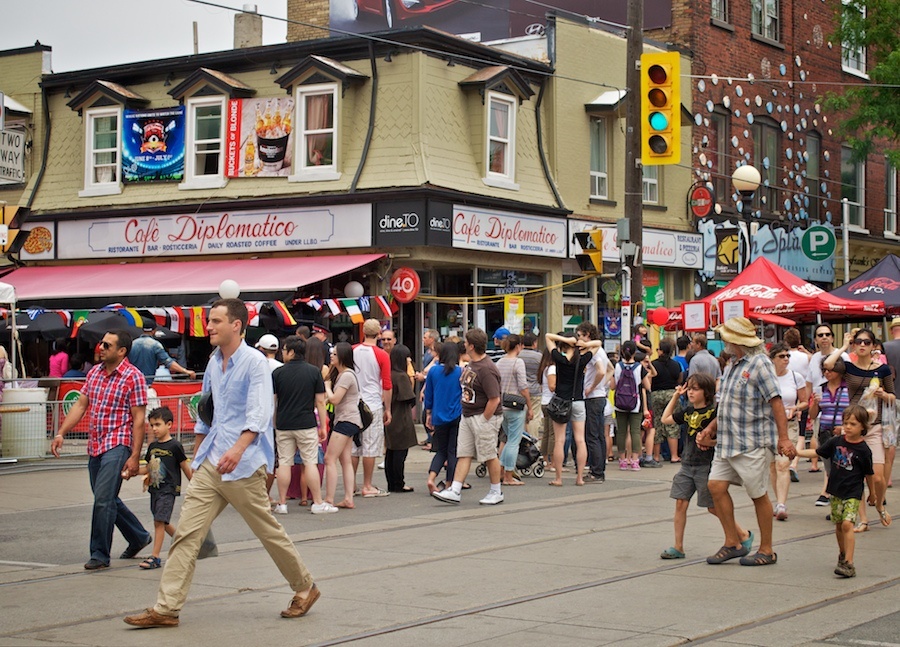 7. Kensington Market
Toronto has a sophisticated side, but Kensington Market is anything but. This eclectic ethnic neighborhood off College and Spadina is a hodgepodge of vintage clothing stores, Latin American grocers, natural food shops, fruit stalls, funky cafes and unpretentious watering holes. Caribbean, Middle Eastern, South American and Asian spices perfume the air. Colorful graffiti adorns the red-brick Victorian buildings that line the alleyways. It has become somewhat gentrified in recent years, but it still retains an edgy, independent, progressive spirit.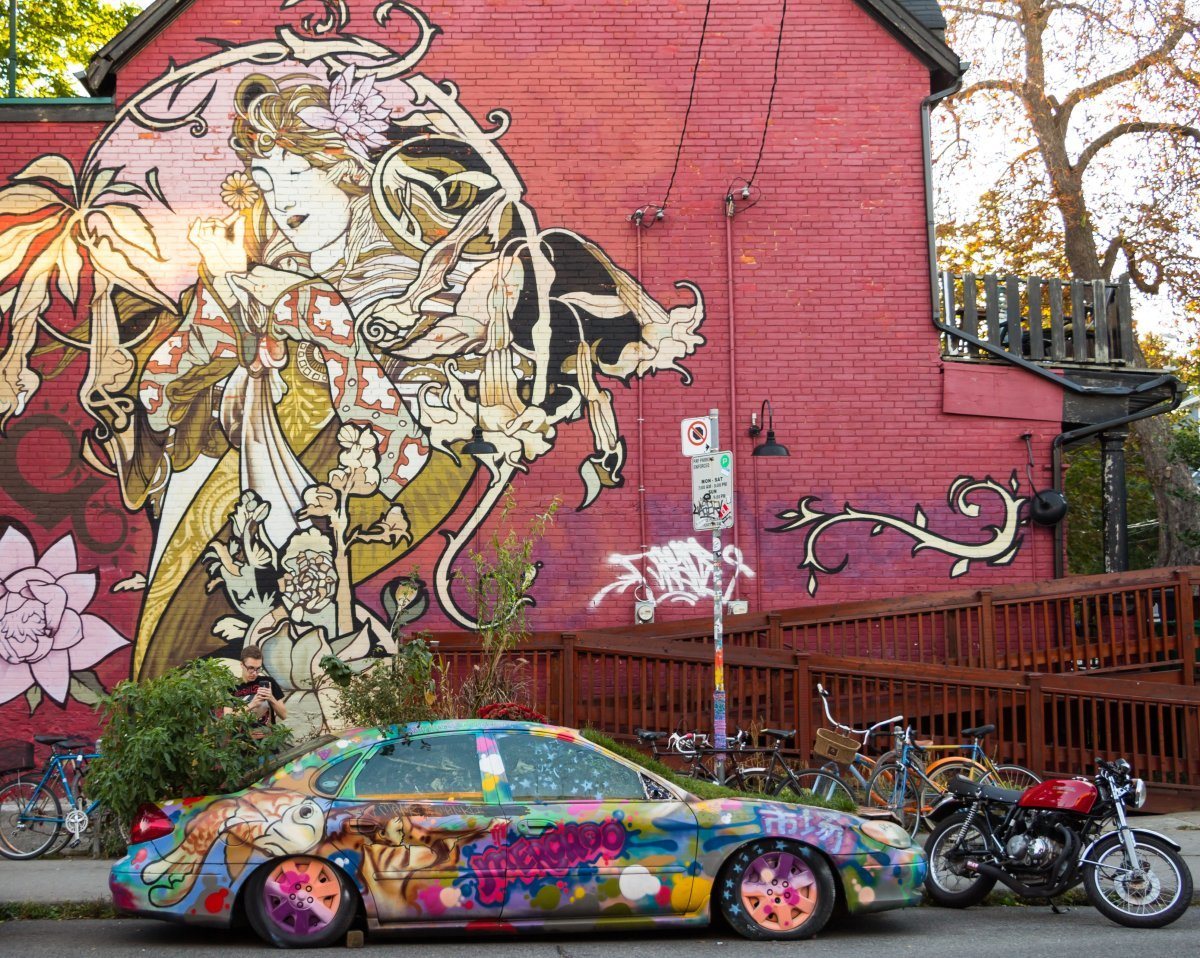 8. Centre Island
Toronto has a lot of parkland within its city limits, but one of the best nature sanctuaries to explore is Centre Island, a short ferry ride away in Lake Ontario. You can rent bikes or meander the trails on foot. Paddle a canoe or kayak along the shore. Hang out on one of the beaches (Hanlan's Point Beach is clothing optional). If you have young kids, check out the Centreville amusement park in the summer. There are picnic areas, wading pools, volleyball courts and fire pits to enjoy, most with spectacular views of the Toronto's waterfront cityscape.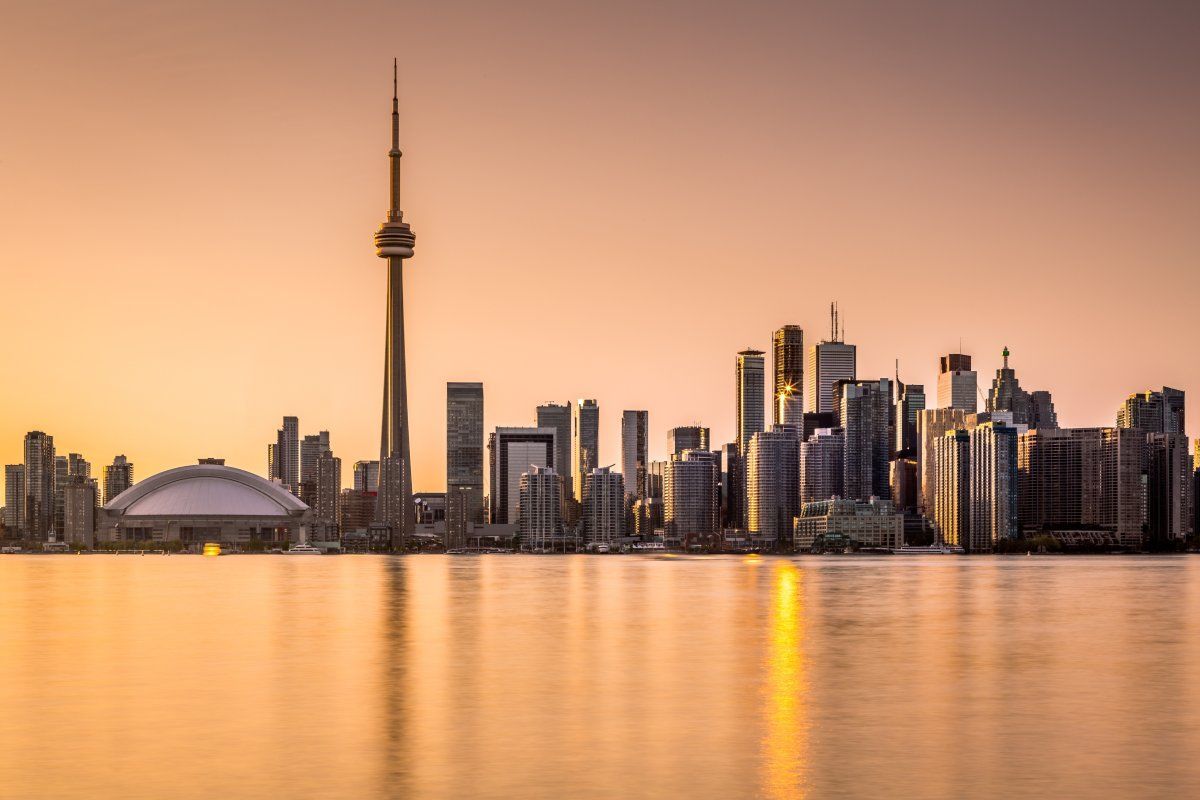 9. The Danforth
Another fun and tasty neighborhood to enjoy in Toronto is Greektown, along Danforth Avenue. You'll find endless restaurants, lounges, cafes and bakeries featuring Greek favorites, plus other cosmopolitan cuisine. There are range of boutiques, houseware shops and specialty stores to poke around. Check out The Big Carrot, a local natural/organic food hotspot. See who's playing at the The Danforth music hall. Don't miss August's Taste of the Danforth, Canada's largest street festival, featuring the best souvlaki, saganaki and spanakopitas this side of Athens.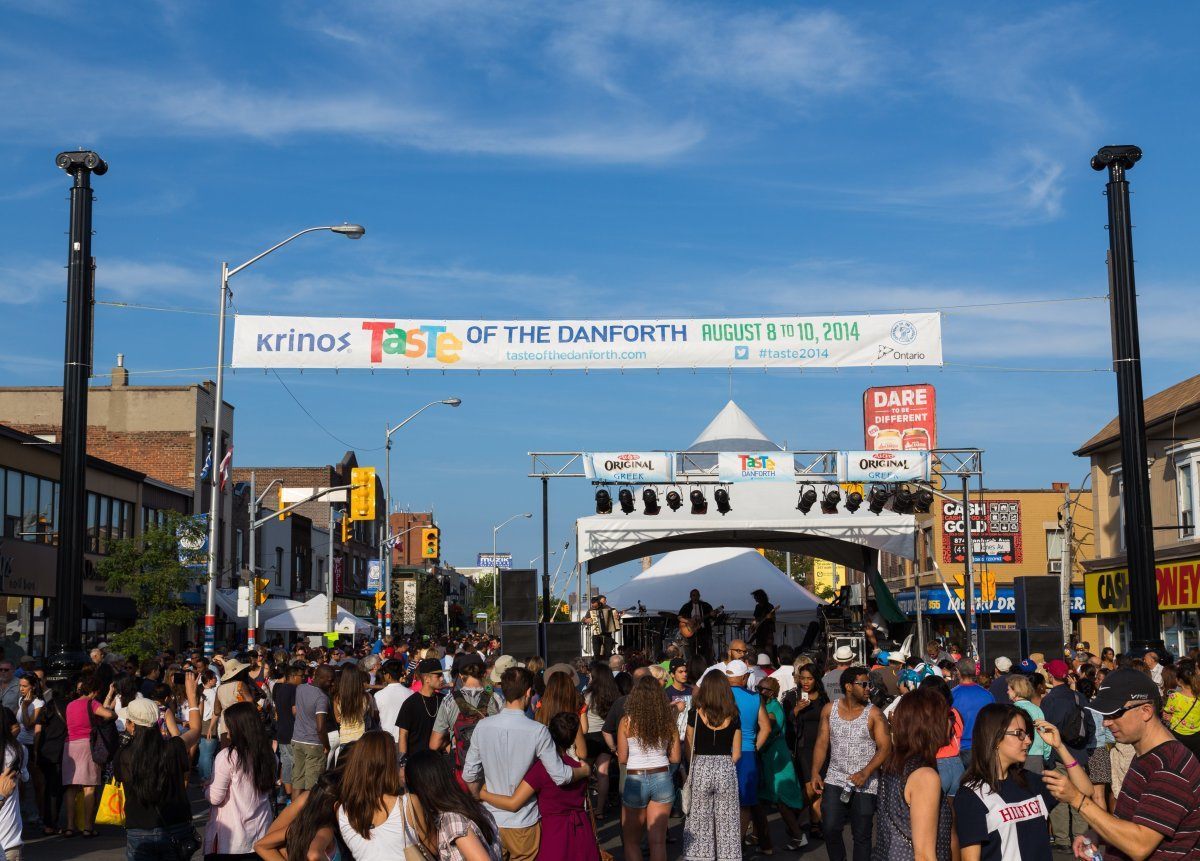 10. Ripley's Acquarium of Canada
One of the newer attractions in downtown Toronto is this amazing aquarium. The aquatic exhibits hold over 13,000 specimens from more than 450 species. The the moving sidewalk that takes you through an underwater Dangerous Lagoon tunnel is a crowd favorite. The Discovery Centre features hands-on touch pools which are fun and educational for kids. The Canadian Waters exhibit enlightens visitor about local marine life, while others focus on exotic fish from far-flung habitats.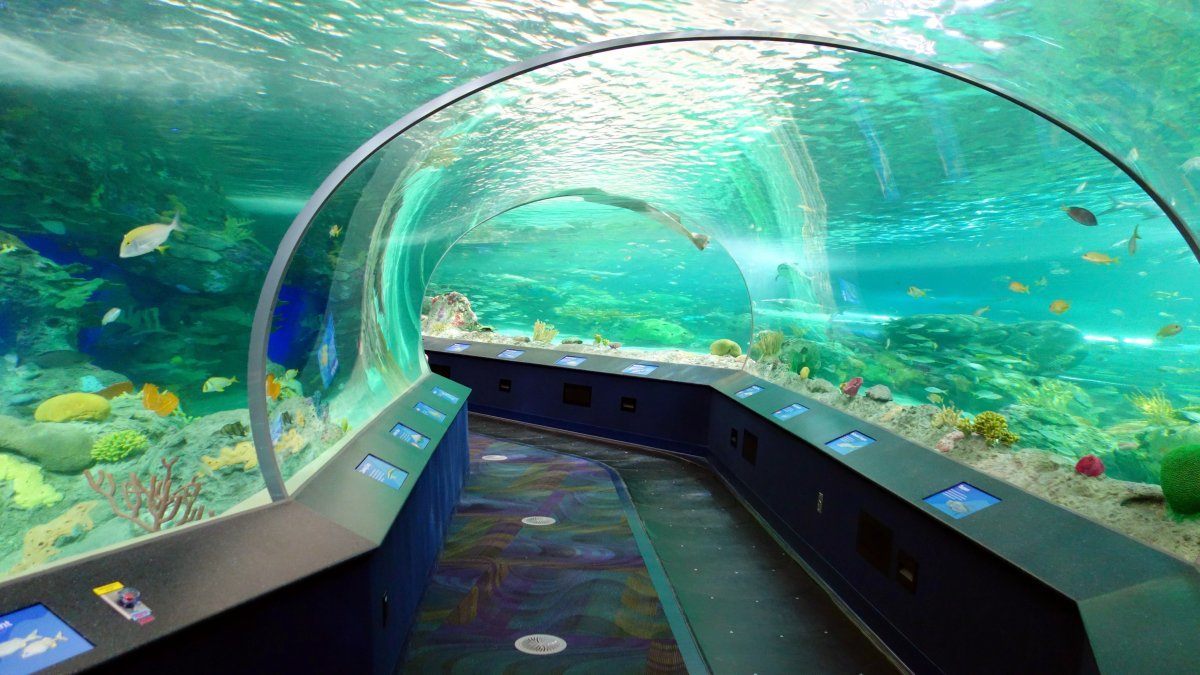 11. CN Tower
Toronto's CN Tower was the world's tallest free-standing structure and tower for 34 years, recently eclipsed by some structures in the Far and Middle East. Today it's the world's third tallest and the tallest in the Western Hemisphere, offering breathtaking views over the city. Jump on the glass floor, if you dare, or take the EdgeWalk around the roof of the Sky Pod if you want an adrenaline thrill. The CN Tower is the defining landmark in the city, so while it may be a tad touristy, it is one of the must-see highlights of Toronto.