The Caribbean is such a popular vacation destination for anyone looking for sun, sea, sand and island culture. However, that popularity means that you'll probably be bumping into lots of other tourists seeking a similar experience. If you prefer a crowd-free Caribbean getaway, there are a handful of lesser-known islands that can fulfill your fantasies. With more than 7000 islands in the chain, not all are on the well-trodden tourist trail. For those wanting to avoid chain resorts, honeymoon hotspots and cruise pit-sops, here are 10 under the radar Caribbean islands to escape to. You might not have the place all to yourself, but you may just find your own slice of paradise.
1. Carriacou
Carriacou is one of the Grenadine Islands, located northeast of Granada and south of Saint Vincent. There are only about 6000 inhabitants but over 100 rum shops, so you won't go thirsty. It's known as "the land of reefs" as the coral makes for some spectacular scuba diving sites. When you're not exploring the underwater scenes, chill out on the sand at Paradise Beach or Anse La Roche. Carriacou has both French and British colonial influences, but has it's own laid-back Caribbean charm. Hop on the Osprey Ferry from Granada for the 90 minute journey to get here. For an even more remote island getaway, visit nearby sister island, Petite Martinique.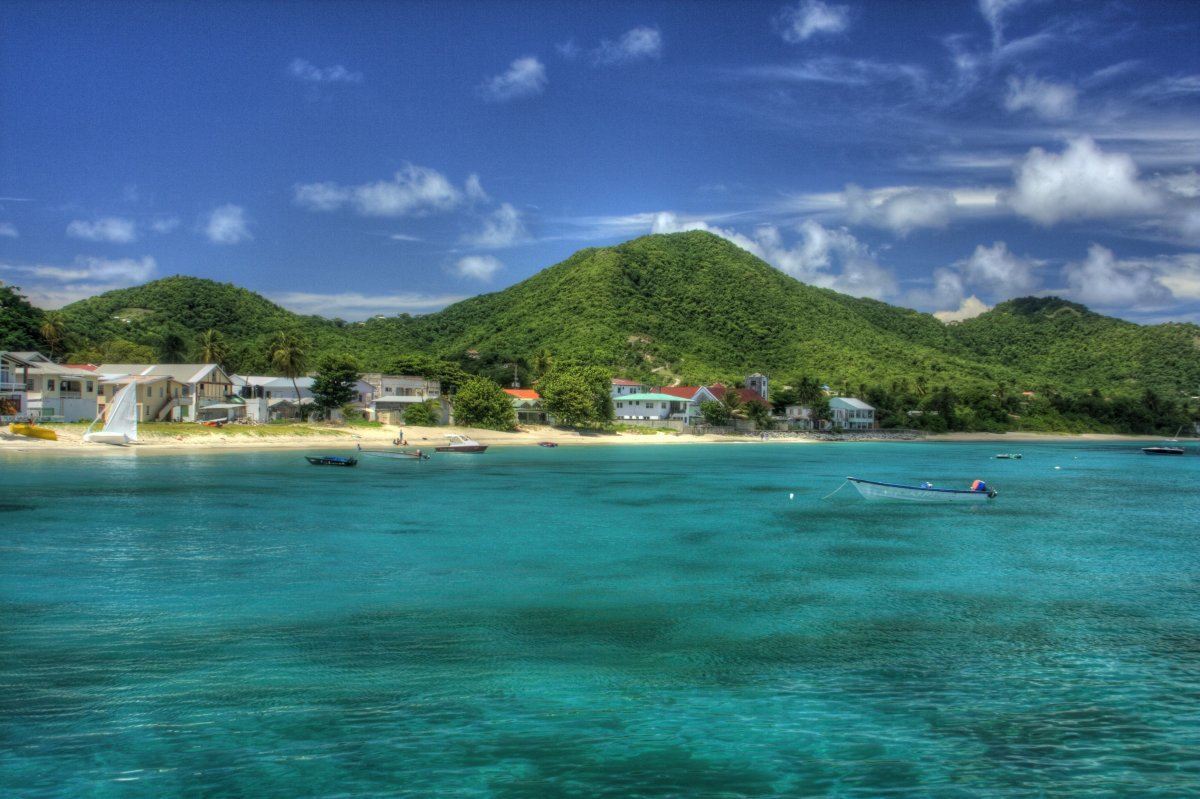 2. Dominica
While many of its neighboring islands have built up to lure tourists, lush and wild Dominica has remained relatively undeveloped. This makes it an ideal destination for those who prefer to stay clear of the Sandals crowd. It may not have luxury resorts, sandy beaches and direct international flights, but this volcanic island does boast rainforest jungle trails, fantasy waterfalls, natural hot springs and bubbling snorkel spots. In a way, Dominica pioneered the concept of ecotourism before it became a trendy niche. Go soon, as it's one of the under the radar Caribbean islands that just might not be a secret gem for much longer.
3. Anguilla
Eel-shaped Anguilla is one of the northern Leeward Islands in the Lesser Antilles, just north of Saint Martin. This British territory is not exactly undiscovered – you will find hotels and restaurants here – but it isn't overwrought with mass commercial tourism. The island has carved out a niche as an upscale, understated getaway for those seeking barefoot elegance. Rather than being a magnet for jet-setters like St. Barths is, Anguilla boasts a laid-back, low-key yet still somewhat luxurious vibe. With white powder beaches, crystal clear waters, scenic bays, soothing breezes and a thriving local music scene, it's got all the elements required for a sedate Caribbean retreat.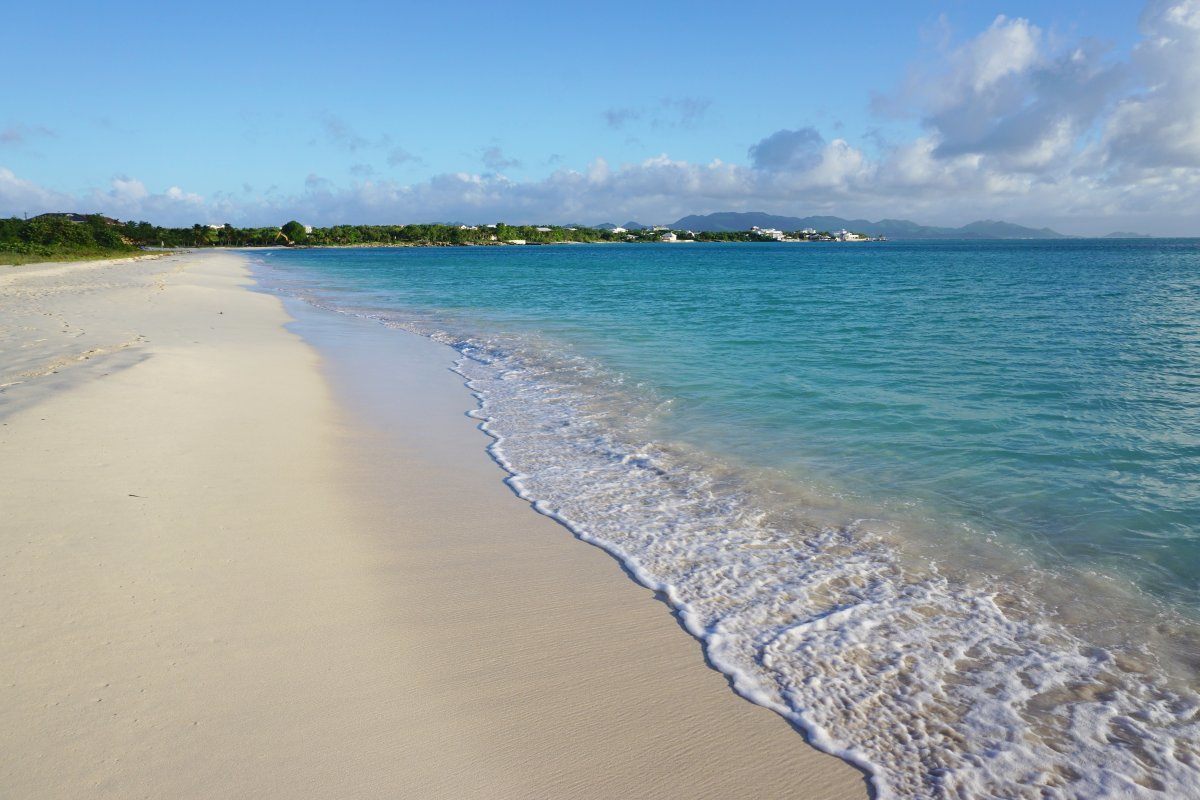 4. Tobago Cays
Located in the Southern Grenadines, the Tobago Cays are an archipelago of five small uninhabited islands: Petit Rameau, Petit Tabac, Petit Bateau, Baradal, and Jamesby. This pristine Marine Park is governed by Saint Vincent, and is a dream destination for yacht charters, scuba divers, snorkelers and fishing enthusiasts. It boasts heavenly lagoons, teeming coral reefs and turquoise waters full of green turtles and tropical fish. It's easy to see why these deserted islets were a film location for the Pirates of the Caribbean movies. There are a few enterprising boat vendors who sell ice, bread, fresh lobsters and offer beach barbecues for day trippers, but other than that, there is no tourist infrastructure – just the way we like it.
5. Iles des Saintes
If you're looking for unspoiled tropical beauty with a dash of French flair, check out Iles des Saintes just south of Guadeloupe. It's a cluster of eight impossibly picturesque volcanic islands, only two of which are inhabited. Many locals are fair-haired, blue-eyed descendants of sailors (or pirates!) from Breton, most who still make their living as traditional fishermen. Stay on Terre-de-Haut, but get out and explore the other islands, too. Les Saintes offer six square miles of superb beaches, exceptional snorkeling, charming villages, colorful houses and historical sites.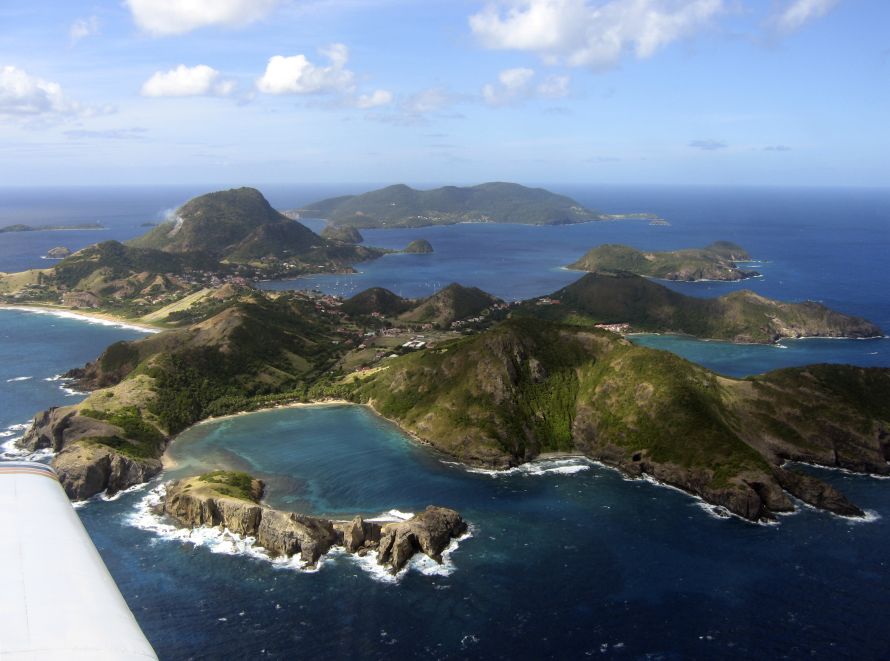 6. Vieques
Mainland Puerto Rico may be a bustling tourist hotspot, but this island municipality off the east coast offers a peaceful escape. While it used to be US Navy land, it is now mostly a wildlife reserve and is still largely undeveloped beyond a few ecotourism operations. For those seeking a sleepy, unspoiled island getaway with a touch of old-world Spanish charm, Vieques fits the bill. Some of its deserted white sand beaches are among the best in the Caribbean. You'll find some fascinating archeological sites and wild roaming horses here. Its most enchanting features are the two bioluminescent bays which light up the night like sparkling fairy dust.
7. Saba
Saba is called the "unspoiled queen of the Caribbean", which is a fitting motto. Located off the coat of Sint Maarten, you won't find any familiar chains and franchises here. Instead, you'll find gingerbread cottages, an "Elfin Forest Reserve", breathtaking beaches and a volcanic peak that beckons to be climbed. There are a few modest inns, rental cottages, restaurants and bars to accommodate visitors, but it's primarily a chillax destination for scuba enthusiasts, hikers and beach bums. The island is a special municipality of the Netherlands, so you'll find Dutch influences in the local culture. However, English is the main spoken language and the US dollar it's currency. About 2000 friendly people reside here and there's only one main road, so expect your stress to melt away in Saba.
8. Nevis
Sister-island St. Kitts may be a bit on the tourist radar, but Nevis remains relatively noncommercial and unspoiled. Its easy-going people are welcoming, it's long swatches of beaches are often empty and its history is surprisingly rich (Alexander Hamilton and Horatio Nelson both lived here). It's capital, Charlestown, is a sleepy center that's like stepping back in time. Don't expect any hubbub or nightlife here. The island's central feature is volcanic Nevis Peak, which offers meandering hiking trails, mischievous monkeys and inviting hot springs. Nevis does have a few upscale offerings, including the exquisite five-star Four Season's Resort Nevis, but even they keep things tastefully low-key and island casual.
9. Virgin Gorda
The British Virgin Islands have been charted since Columbus' day, but you'll feel like you're escaping the fray on this tranquil jewel. Neighboring islands like Tortola and St. Thomas get their fair share of tourists, but you can still find pockets of solitude on "the fat Virgin." Some of its quiet coves are only accessible by boat, so you can live out your Robinson Crusoe fantasies for an afternoon. This island tends to cater to the upmarket yacht club set, but you'll also see goats and chickens crossing the road. There's a range of lodging here, including languid resorts, swanky villas, cozy cottages and even rustic campgrounds. The island is only eight and a half square miles, but it's packed with breathtaking beauty. Don't miss the boulder-strewn beach called The Baths or the high point of Gorda Peak.
10. Pig Island
And now for something completely unexpected… There's an uninhabited Bahamian cay near Exuma that is home to wild swimming pigs. No joke. Legend has it they were dropped there by sailors who intended to come back to cook them, but never did. Other rumors say they are the swine survivors of a shipwreck who've adapted to their island home. Now they're a bit of a curious tourist attraction. Tour boat visitors from nearby islands stop by to feed and swim with the friendly aquatic porkers. Pigs may not be flying yet, but here's proof that some do swim.