The Greek isles have their place in the legends of antiquity. With many shores mentioned in Homer's Iliad and Odyssey, the alluring Greek Islands are rich with historic, cultural and mythological attractions. Sun-drenched and surrounding by dazzling cobalt waters, these idyllic islands of Greece are memorable destinations for an enchanting getaway.
 
1. Crete
As the largest of the Greek islands and the seat of the ancient Minoan civilization, Crete is a spectacular place to visit. Its coastal resorts and culturally rich villages make for a breathtaking holiday. Many tourists spend time in Heraklion, the island's capital. You'll want to explore the archaeological ruins located near the city, such as the ancient site of Knossos. Crete's beaches are known for their exotic beauty and exciting water sports, too.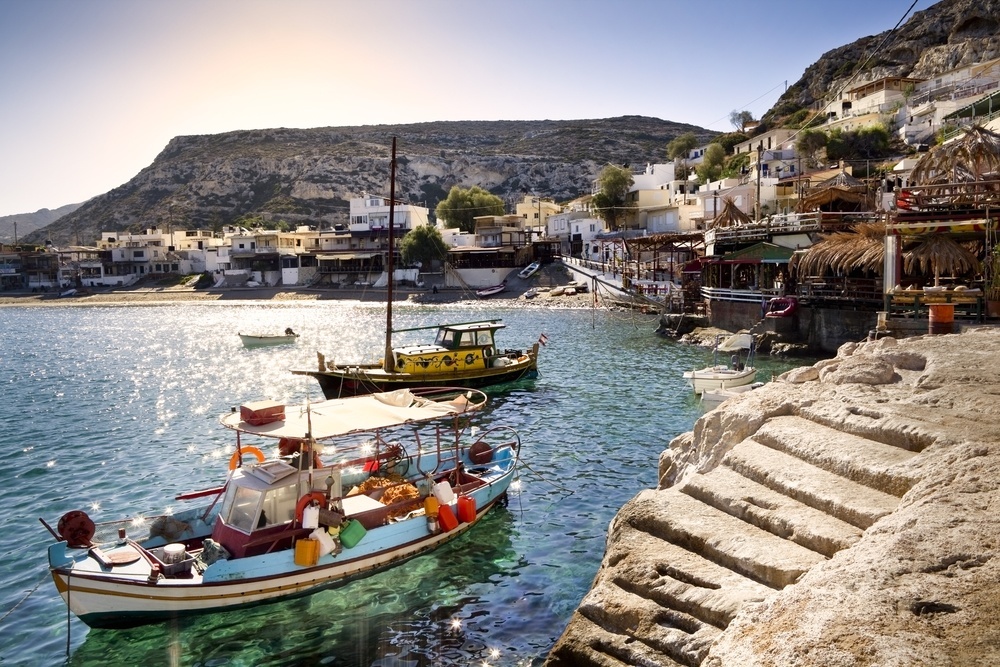 2. Ithaca
As the mythical birthplace of Homer's Odysseus, Ithaca has a claim on history buffs and literature lovers alike. Ithaca is home to Bronze Age settlements as well as stunning beaches like Gedaki Beach and Filiatro Beach. With its maritime and folk museums, the island's capital of Vathy is also an enriching place to spend time. Ithaca's coast is so lovely that you may just want to sip delicious Greek wine at a coastal café and enjoy the spectacular views.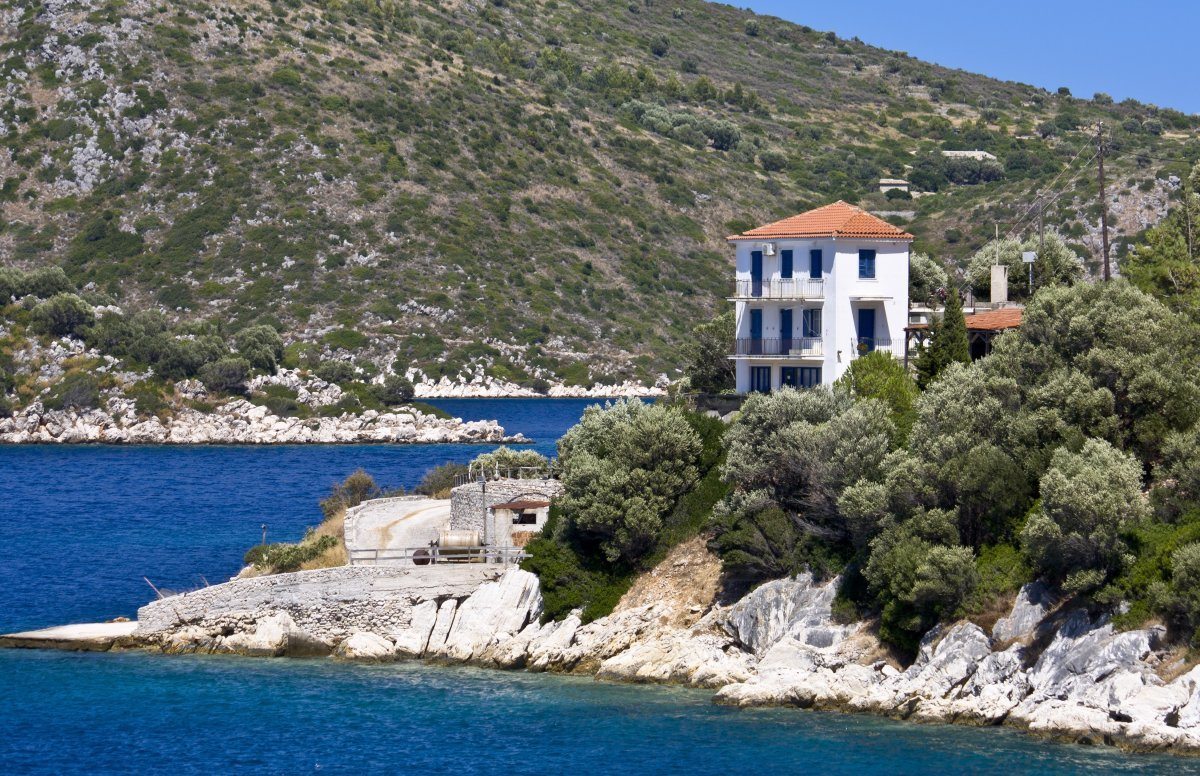 3. Corfu
Like Ithaca, Corfu is part of Greece's Ionian Islands group. Corfu attracts thousands of vacationers with its myriad of things to see and do. With its Venetian-styled architecture, the island's capital of Corfu Town is regarded as one of the most beautiful cities in Greece. The island offers thrilling night life, coastal resorts and sun-kissed beaches like Agios and Glyfada. Corfu's abundance of scenic and cultural attractions makes it one of the most idyllic islands of Greece, even if it is a tad touristy.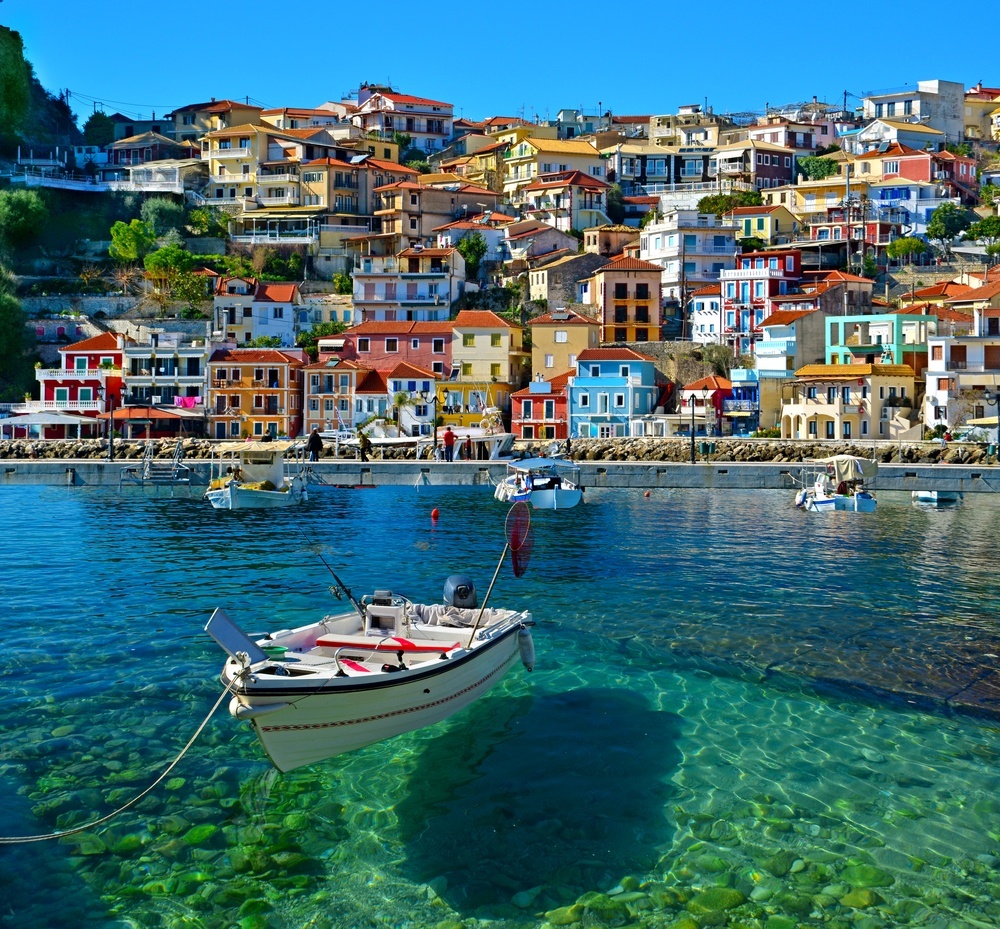 4. Lefkas
The island of Lefkas, located in the Ionia Sea, is celebrated for its tall cliffs that perch above the dark waters of the sea. The setting is particularly postcard-worthy with countless dramatic vistas. Many pleasure seekers head to Lefkas for its fun water sports like scuba diving and windsurfing. The island is also known for its therapeutic spa treatments and historic architecture. Don't miss the old Venetian Fort and coastal monastery.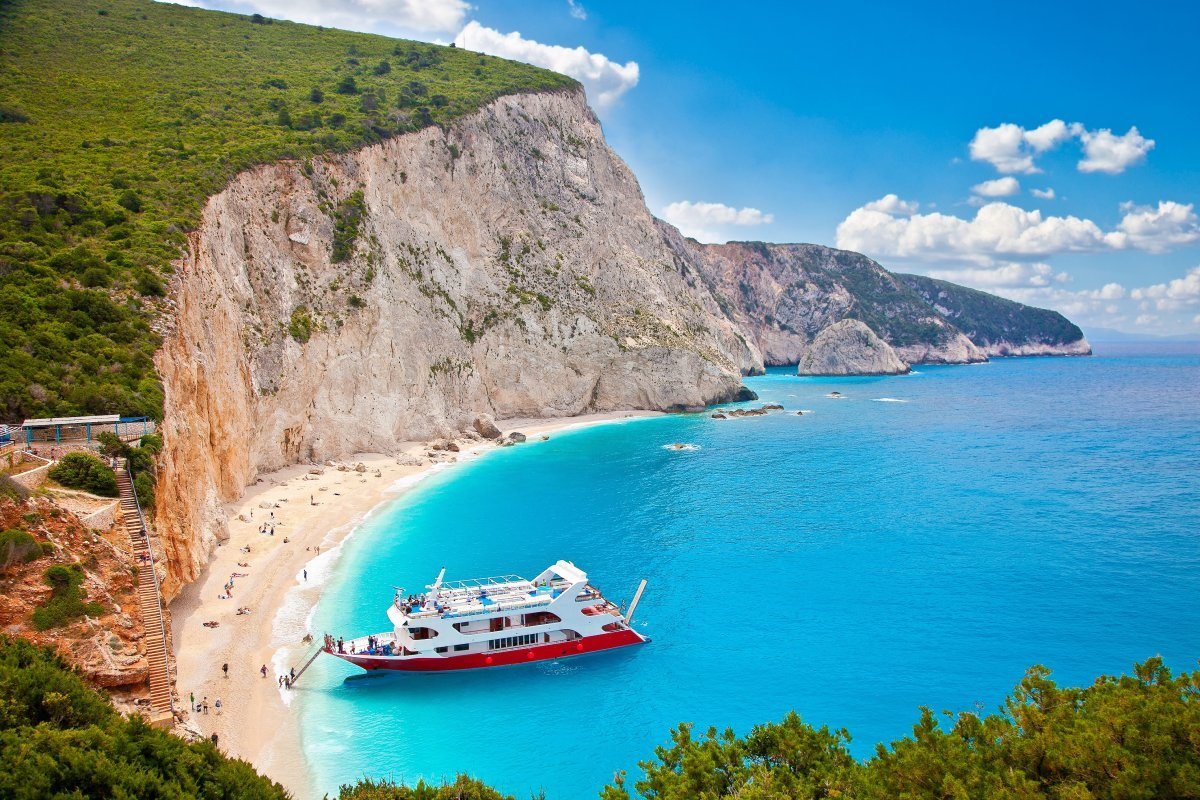 5. Santorini
Santorini is easily one of the most celebrated islands of Greece. Part of the Cyclades Island group, Santorini is famous for its white-washed architecture with sea-blue roofs. Be sure to visit the cliff-top town of Fira to enjoy its spectacular views and cultural attractions. When visiting the island, enjoy a little wine tasting or tour the charming village of Oia. The archaeological museum is a fascinating place to learn about the island's long history, volcanic eruptions and rich cultural traditions. Santorini is one of the most popular of the Greek isles for tourists, but there are pockets where you can get away from the hubbub.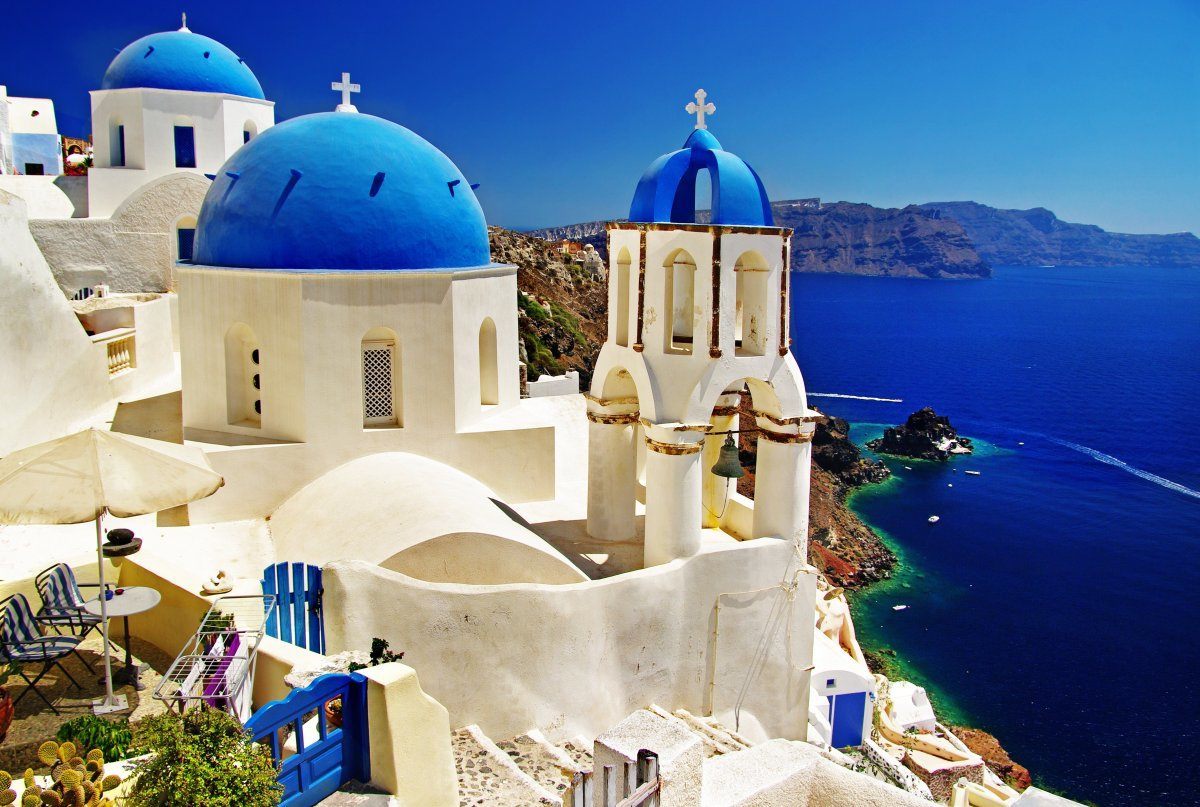 6. Rhodes
Rhodes is located nearer to Turkey's coast than mainland Greece's, but don't let distance prevent you from visiting this historically important island. From the medieval town of Rhodes to ancient Kamiros, it boasts many historic sites that make it one of the most culturally rich islands in the Mediterranean. After visiting the many ruins, shops and cafes, be sure to spend time soaking up the sun on beautiful Ixia Beach.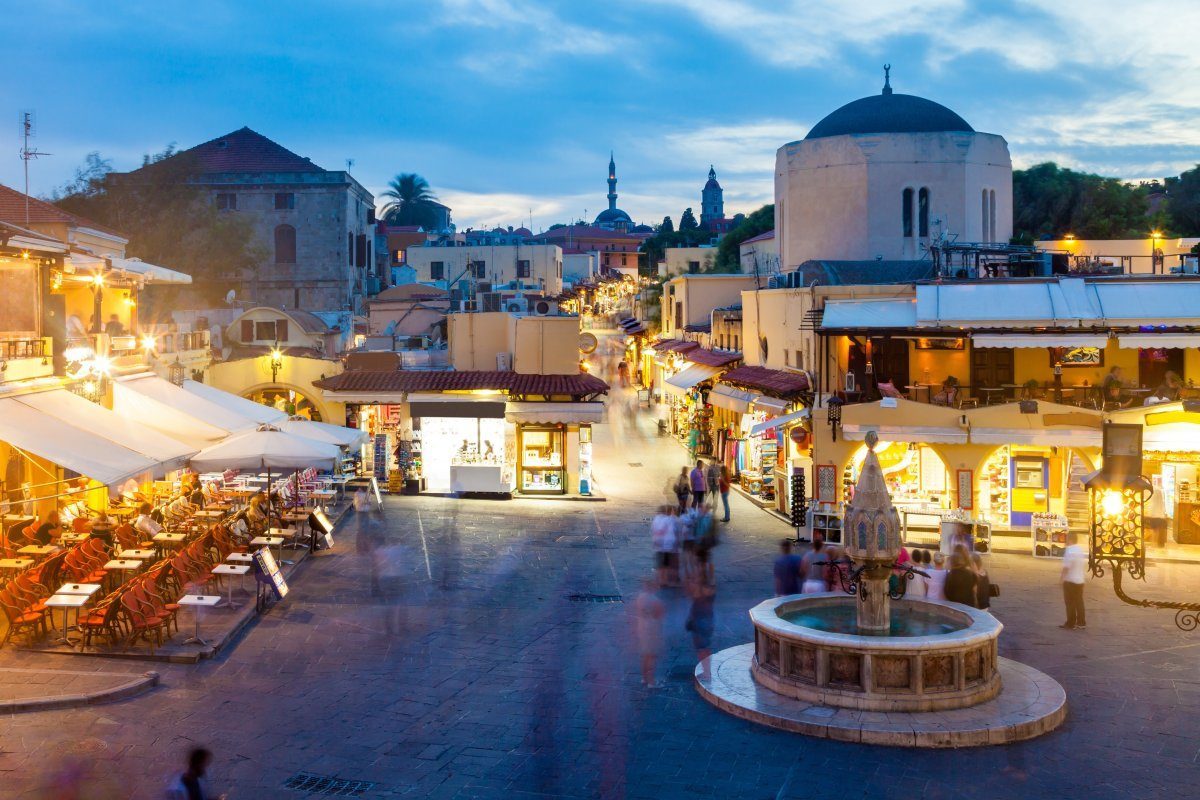 7. Kos
Home to a 14th century fortress, Kos is a unique Greek island that is known for its great beauty. Kos Town's white-washed buildings are home to lively restaurants, bars and nightclubs. It's an all-around fun island because it has a bit of everything – exciting beaches, historic sites and gorgeous scenery. Kos is particularly popular with British holidaymakers.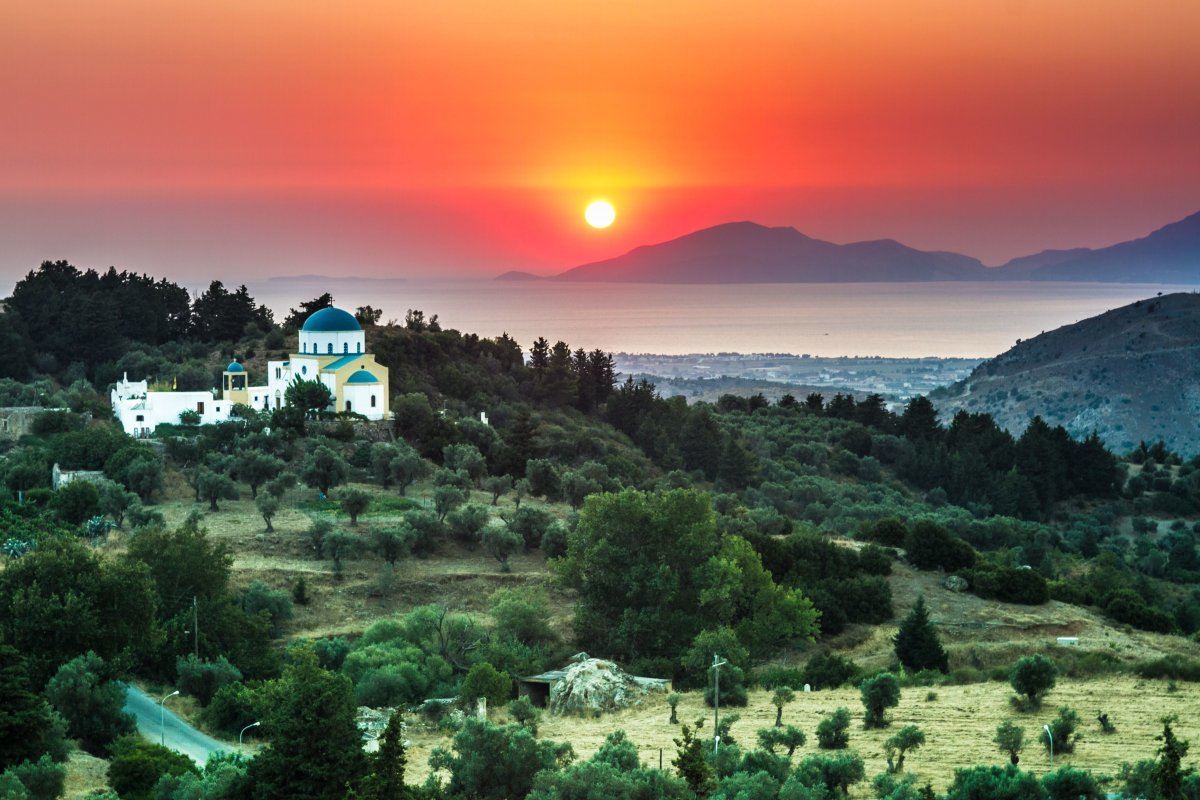 8. Mykonos
Mykonos brims with white-washed architecture and heritage windmills. Its capital, Chora, is noted for its cosmopolitan flair and nightlife action. The island is filled with art galleries, restaurants, boutiques and cafes. Many travelers enjoy visiting Little Venice with its colorful buildings situated near the coast. The island's beaches like Lia and Paraga are also popular with international vacationers. Note, Mykonos is known as a gay-friendly destination.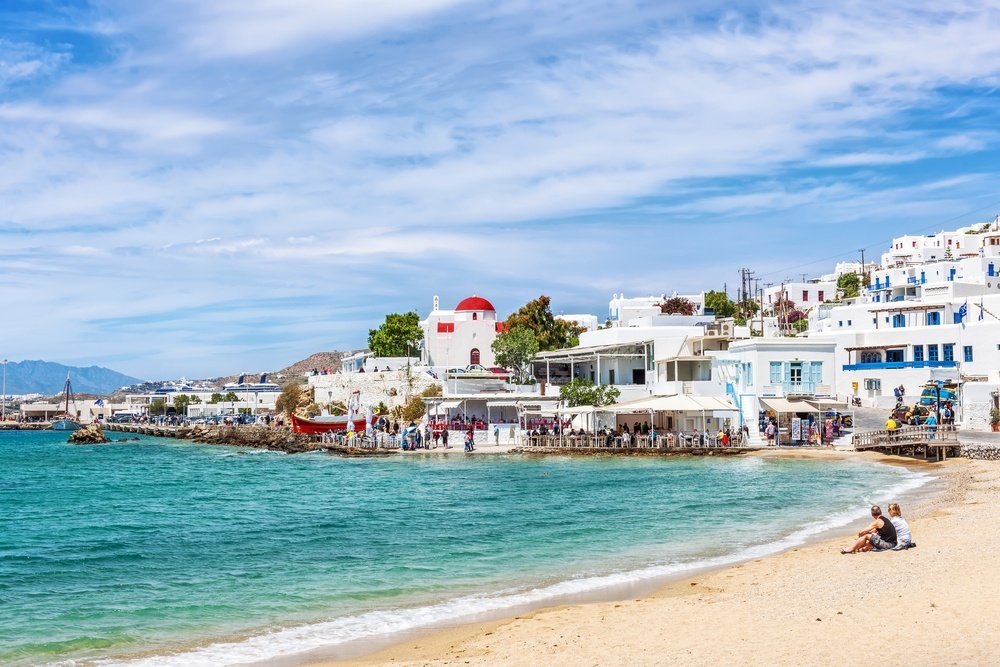 9. Symi
Located near Turkey, the Greek island of Symi has long been revered for its shipbuilding industry. However, today it is most famous as a tourist hotspot. Part of the Dodecanese chain like Rhodes, Symi is home to spectacular landmarks such as its Byzantine Castle ruins and the Panormitis Monastery. Its breathtaking squares are filled with historic architecture that will make you feel like you've stepped back in time.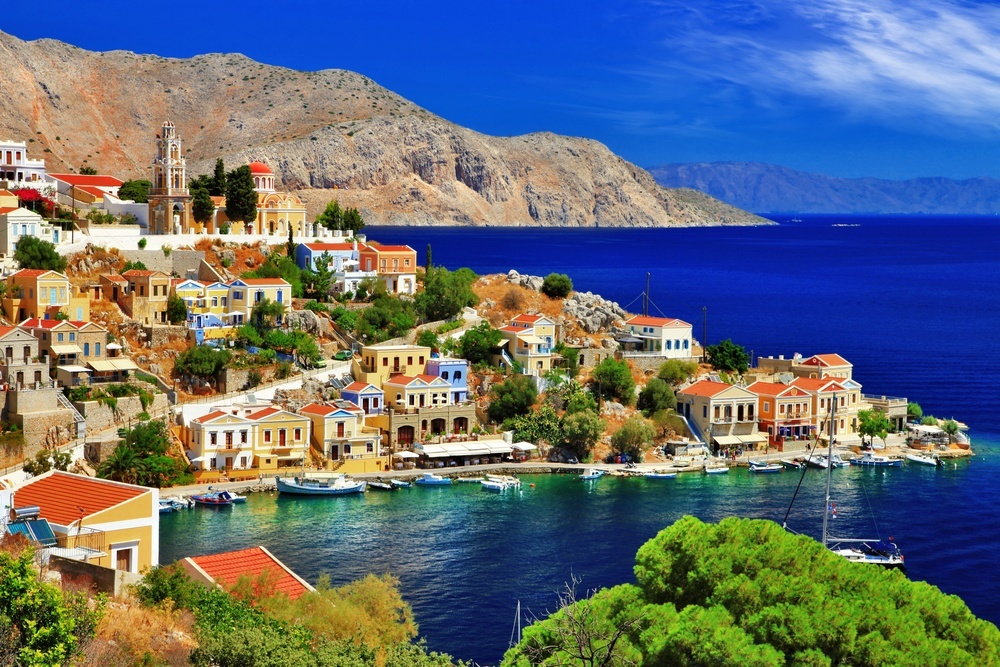 10. Naxos
Part of the Cyclades chain, Naxos is dotted with ancient ruins and historic architecture like the Fotodotis Monastery. While many travelers come to see the archaeological sites, the majesty of the island's beaches cannot be overlooked. Be sure to explore beautiful Alikos and Plaka beaches. The island is also famous for its sport clubs and water activities. Although well discovered by tourists, Naxos definitely qualifies as one of the most idyllic islands of Greece.