With its awe-inspiring architecture and vibrant history, Prague is home to Central Europe's most happening arts, culture and culinary scene. Insiders know that this former city behind the Iron Curtain has emerged from the Velvet Revolution into an urban center to rival Amsterdam, London or Rome. The Czech capital sports a stylish range of dining, beer garden, café and nightlife hotspots. Want to know where all the cool Praguers go? Here are some of the popular hipster hangouts in Prague. Even if you're not a hipster yourself, these are great venues to check out when visiting this lively gem of a city.
1. Naplavka
Naplavka comprises the riverside parallel to Charles Square, a short walk from the city center. One of the most popular summer hangouts, it is home to a farmers market every Saturday morning. In the afternoons until late evenings, it turns into a lively riverside café and bar scene complete with frequent live music performances and excellent craft beer.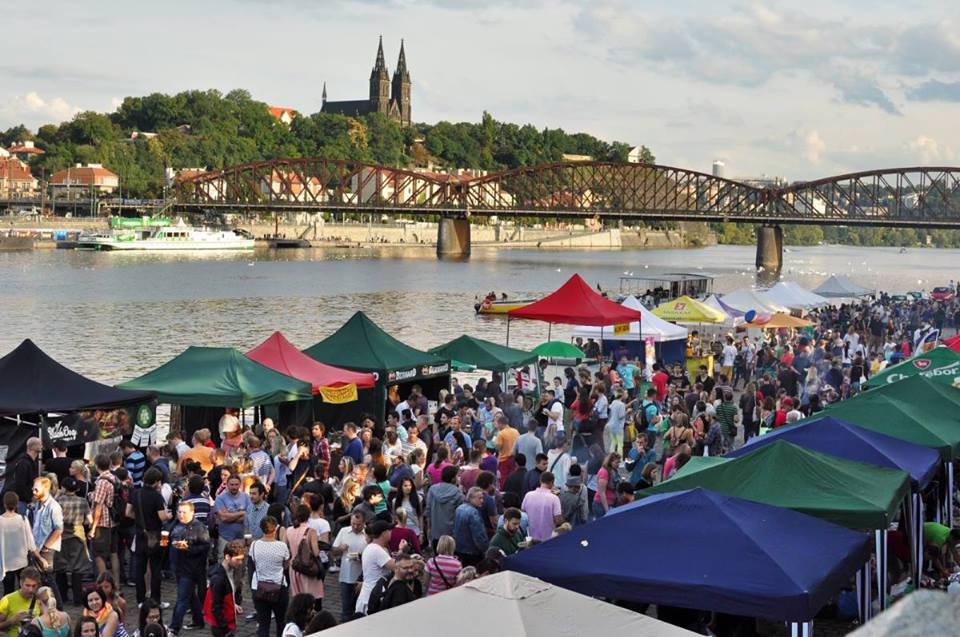 2. Café V lese
This popular spot in the sleepy, upmarket district of Vinohrady is open every day of the week from noon until 2 AM. Its décor is a mix of old furniture and retro design styles, making it the go-to place for those nostalgic for Czechoslovakia of the 70s and 80s. It also hosts live music on occasion as well as an excellent selection of micro-brewed beers.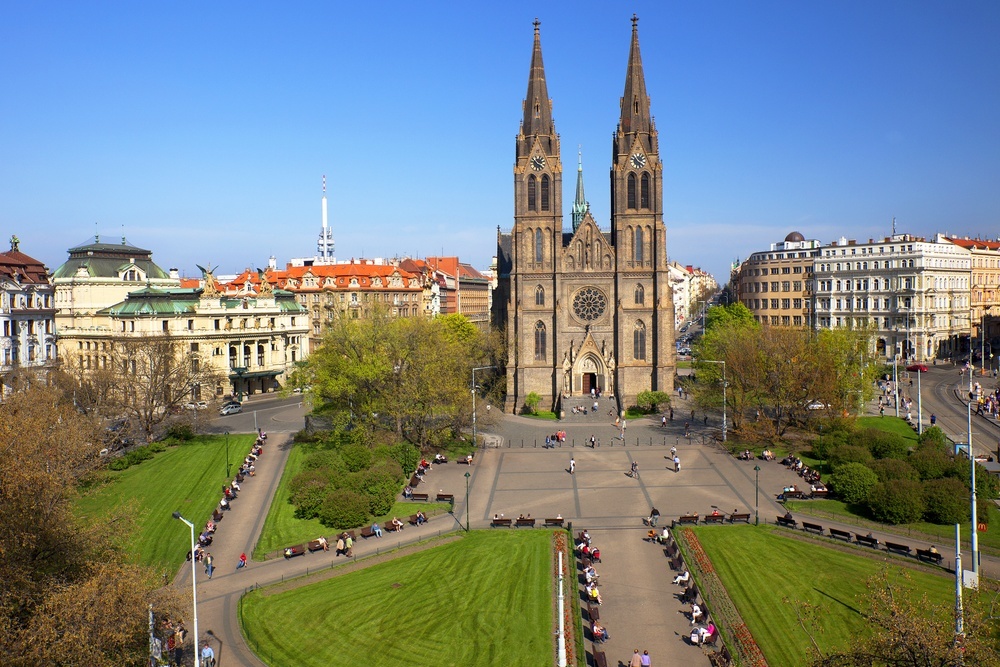 3. Vzorkovna
Having recently relocated to a larger premises not far from the National Theatre, Vzorkovna is one of Prague's most unique late-night bars. Expect to get your beer served in half-liter jam jars and choose from a range of bar snacks, such as boiled eggs and pretzels. Live music performances are held most evenings, and you can play foosball or pinball while listening to tunes.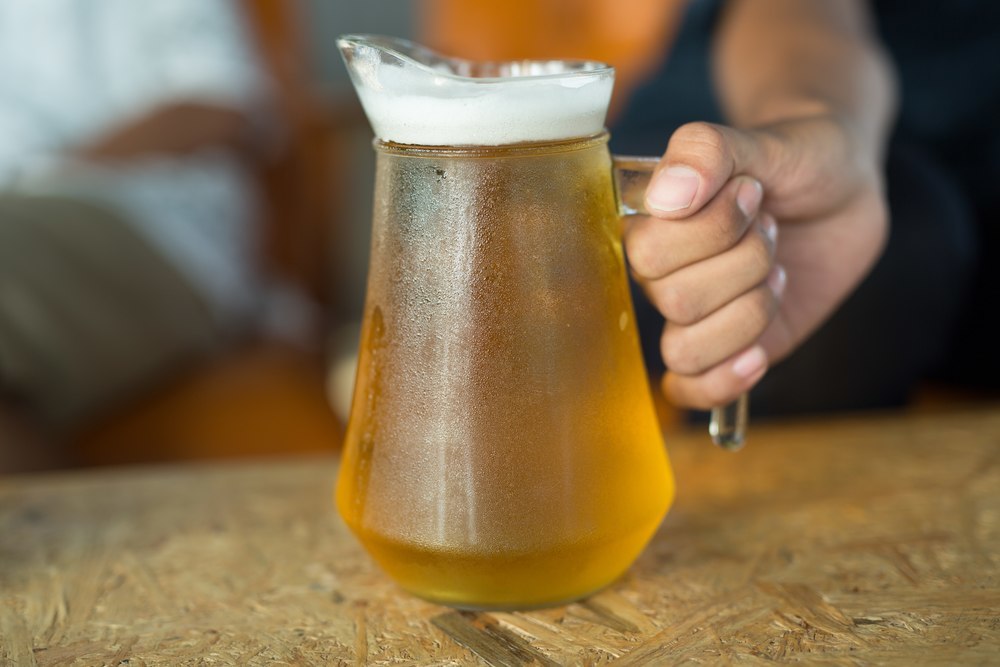 4. Maso a kobliha
Owned by British chef and expat Paul Day, who has become quite a celebrity in Prague, Maso a kobliha is an excellent spot for a fashionable lunch. Sporting a delicious menu comprising a selection of British and international classics, absolutely all ingredients are completely natural and locally sourced. Be sure to try the club sandwiches, meat pies or the homemade scotch eggs.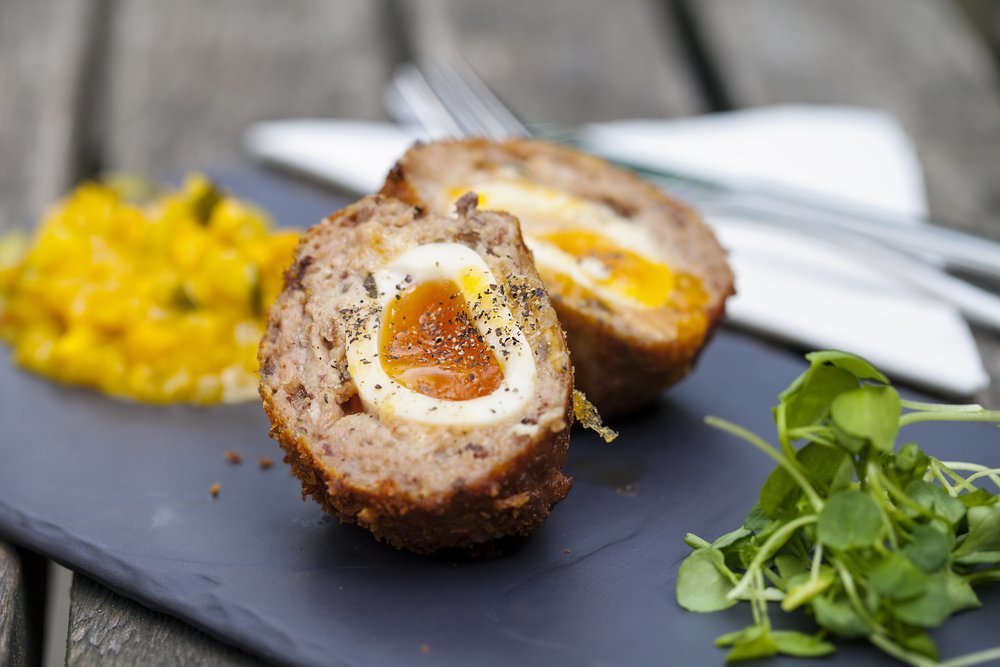 5. Containall
Containall is a popular summer spot not far from Charles Bridge. Despite being in the most expensive area of town, the venue is actually very affordable. The name stems from the fact that the bar itself is located in an old shipping container, which makes it one of the more eclectic hipster hangouts in Prague. There's a large seating area right by the riverside, and the venue hosts live music and DJs on most weekends.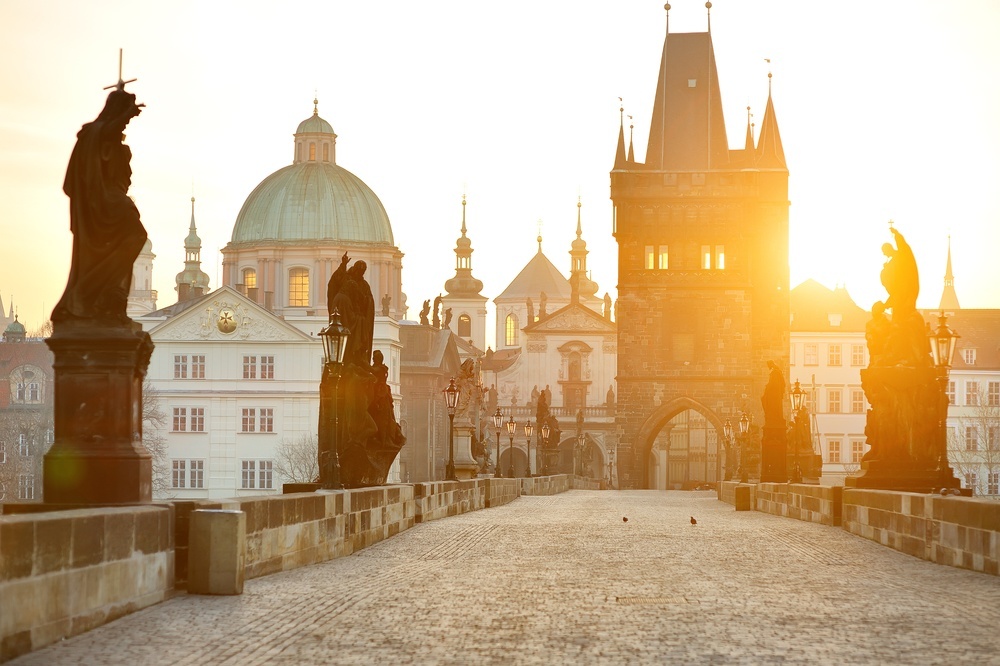 6. Café Neustadt
Just off Charles Square and a very short walk from the center, Café Neustadt is popular among the local cool crowd, tourists and expats alike. It has a large, historic courtyard for those hot summer days, and it offers a variety of coffee, wine, beer and food options. The décor and atmosphere is distinctively hipster, and everything is purposefully mismatched.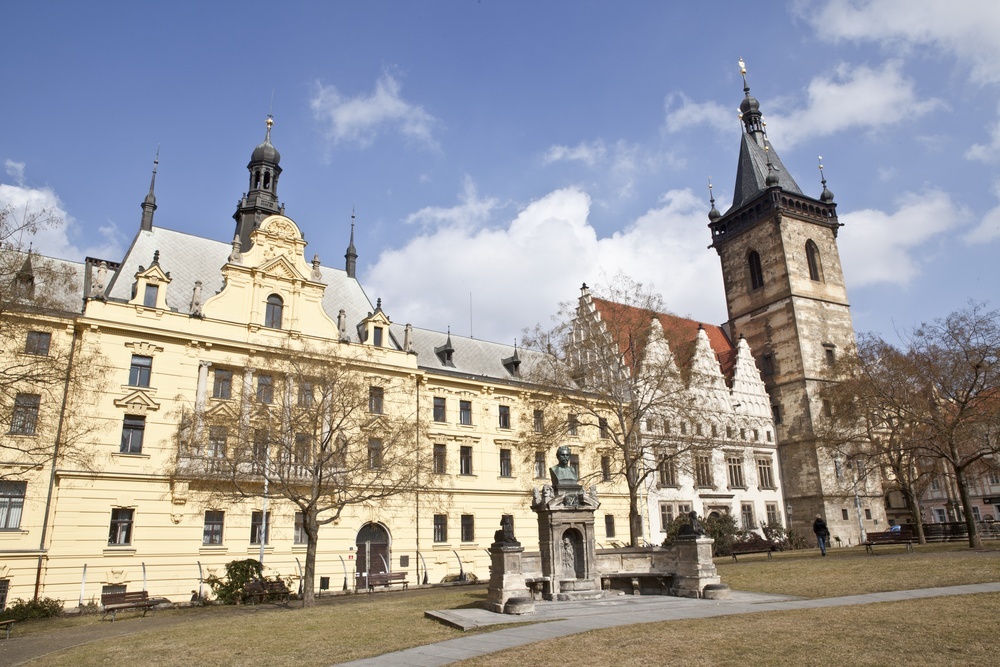 7. Cross Club
This huge underground club a couple of miles from the center attracts a very diverse crowd. Characterized by its sprawling labyrinth of peculiar metal sculptures and cyberpunk design style, the place has several dance floors and regularly hosts famous DJs. There is also a large garden for those warmer days.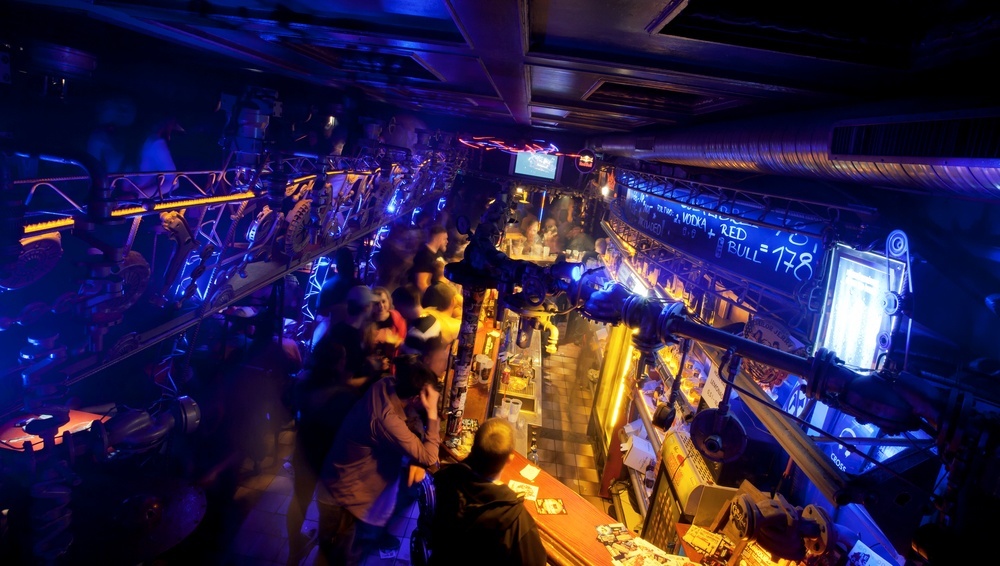 8. Jiřího z Poděbrad
Despite its rather unpronounceable name, Jiřího z Poděbrad is a large square in the popular Žižkov district to the west of the Main Train Station. It hosts a popular farmer's market every Wednesday, Friday and Saturday, and there is no shortage of bars, cafés and restaurants in the area. The park is also home to the Vinohradské Vinobraní annual wine festival.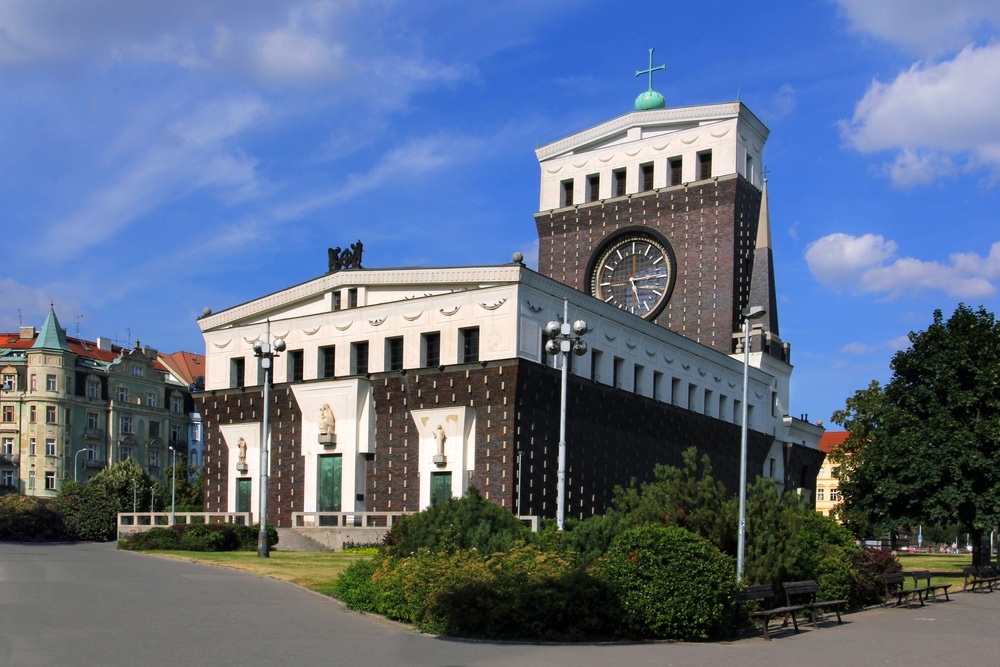 9. Café Na půl cesty
If you want to get a bit more off the beaten track and experience the Prague hipster scene without the throngs of tourists, Café Na půl cesty is the place to go. Located in Pankrac park near a metro station of the same name, it's only around 10 minutes by public transport from the center. There's a big outside seating area, and the small indoor café serves vegetarian food and regularly hosts live music.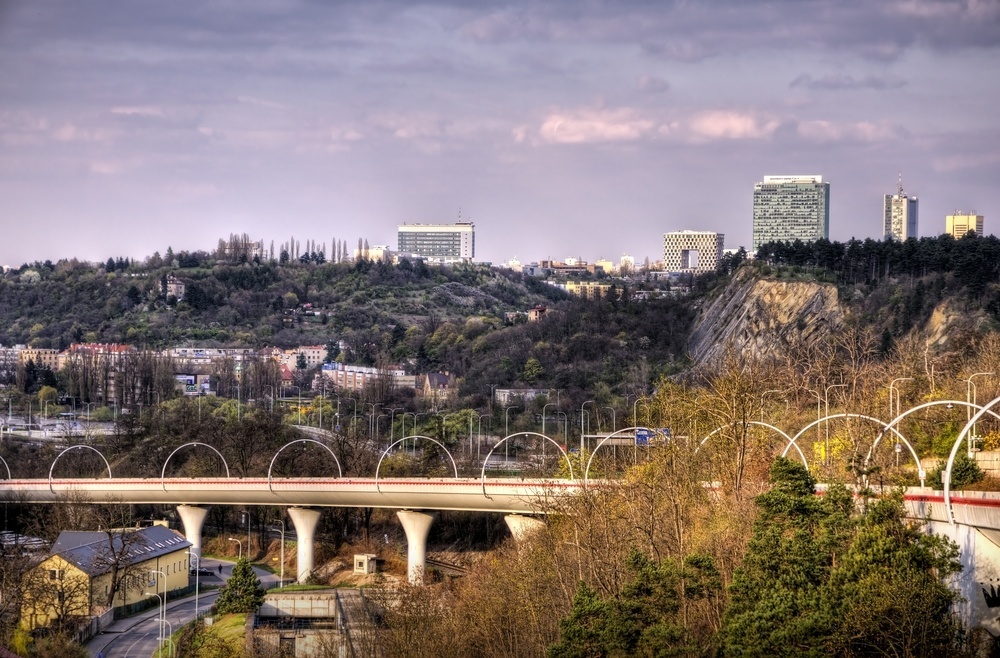 10. Meet Factory
Presenting the epitome of Prague's alternative arts scene, Meet Factory looks a bit like a sprawling ruin from the outside. It's located near Smichov train station, which is easy to get to from the center. One of the city's most famous venues, it hosts many exhibitions, concerts, parties and other performances. You can't miss the place with its two red cars hanging on the exterior wall.