When most people think of traveling to Europe, they tend to hone in on cities like Paris, London or Rome. While these world-class cultural and historic centers are very much worth a visit, they'll burn a hole in your wallet like nowhere else. There are many budget-friendly European cities where your money can stretch twice as far, if not further. Some may be a little under-the-radar than the familiar "grand tour" destinations, but they offer fascinating sights, rich history, great food and more. As relatively cheap places, you can settle in and stay awhile, or splurge on some comforts and conveniences to make the trip more memorable. Don't overlook these ten affordable cities when planning a European getaway.
1. Prague, Czech Republic
No one visits the City of a Thousand Spires without being awestruck by its splendid architecture and ridiculously cheap beer. Although parts of Prague can be expensive, a visit to the city can be very affordable if you do a bit of research. You can certainly find good value hostels and hotels, plus food, drink and nightlife for a fraction of the cost in the major European capitals. Top sites include the ancient Charles Bridge, Prague Castle, Old Town Square and Vyšehrad Castle. Join a free walking tour to get a lay of the land. If you have time, make a daytrip to Karlštejn Castle or the town of Kutná Hora.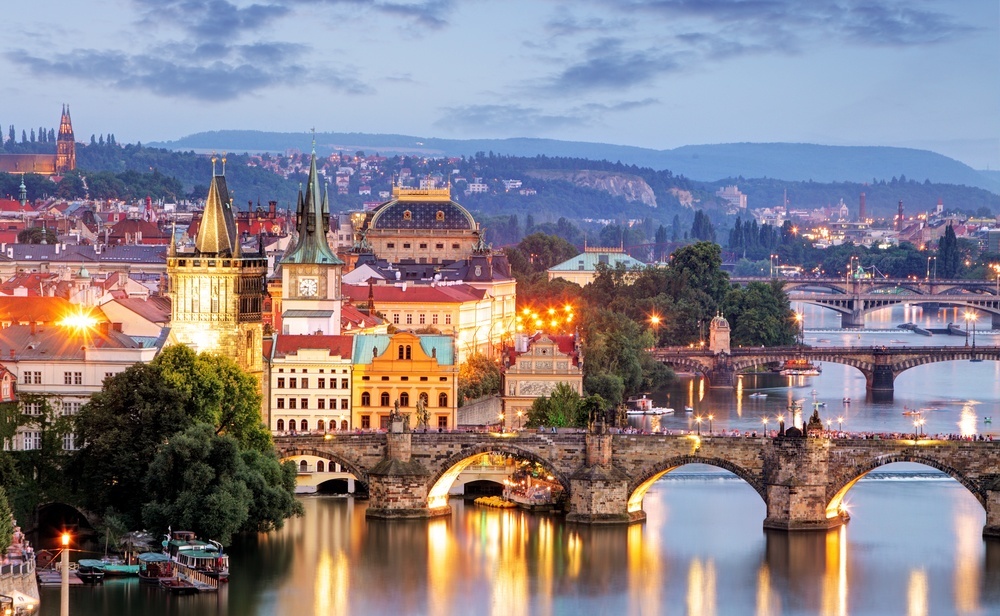 2. Sofia, Bulgaria
Bulgaria's capital is an exceedingly budget-friendly destination sporting an eclectic mix of Communist, Ottoman and European architecture. With more than 2,500 years of history, the culture junkie will find plenty to do and see in this lively and up-and-coming city. Among the key sites are the Neoclassical National Theater, the Roman Amphitheatre of Serdica, the enormous Alexander Nevsky Orthodox Cathedral and the many squares, gardens and parks around the city. Not only is Sofia a bargain, it is relatively undiscovered so you won't have to content with hordes of other tourists.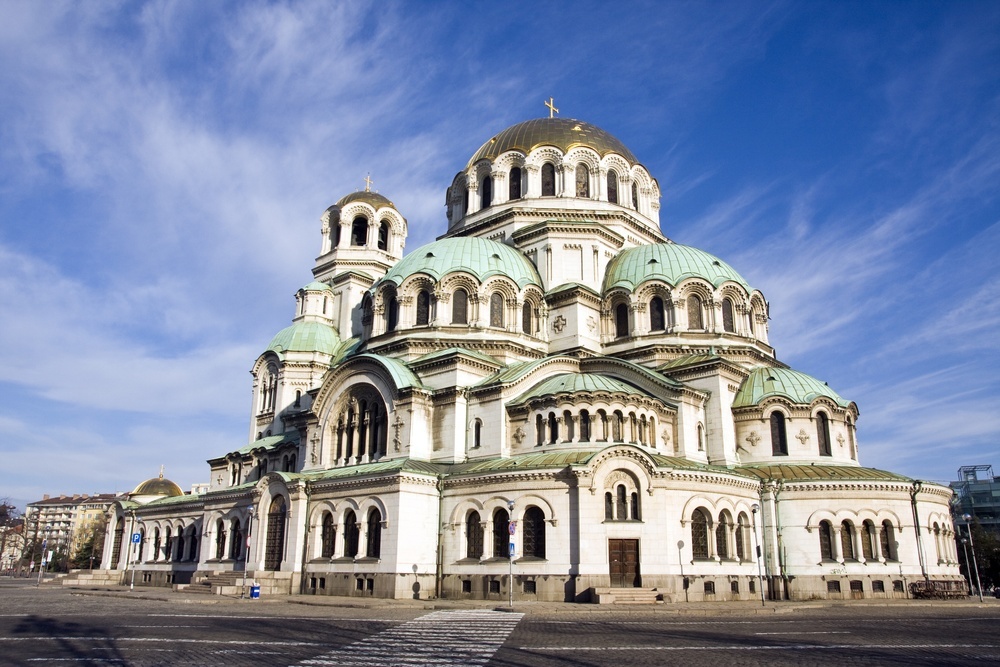 3. Lisbon, Portugal
Lisbon is one of the cheapest capital cities in Western Europe, provided you avoid the more obvious tourist hotspots. The ancient coastal city has undergone something of a revival in recent years, and it offers plenty to see and do. Visitors will be able to gorge on fine wine and excellent seafood without spending a fortune. Be sure to take the old Tram 28 around the city center. Important sites include the Jeronimos Monastery complex, the Belem Tower and Commerce Square. Backpacking travelers will have no trouble finding good value hostels here, but even hotels are reasonably priced.
4. Kraków, Poland
While not the bargain it used to be, your dollars should still go quite far in Poland's favorite city. One of the few major Polish cities that wasn't destroyed in the Second World War, Kraków sports stunning original architecture perfectly exemplified by the Rynek (City Square) and the Cloth Hall, Saint Mary's Church and the Wawel Castle. There are endless sidewalk cafes to pleasantly soak up hours each day. Don't miss some popular daytrips from Kraków, including the former Nazi concentration camp of Auschwitz and the rather more uplifting Wieliczka Salt Mines. Krakow is an increasingly popular holiday spot for Europeans, as there are lots of cheap flights here from around the continent.
5. Budapest, Hungary
Budapest is one of the more sophisticated yet still budget-friendly European cities, as long as you avoid the touristy places along the river. It was formerly an important cultural and political center of the Austro-Hungarian Empire. The first thing you'll notice is the Parliament Building, a splendid Gothic Revival structure built in the late nineteenth century. Other landmarks include the Royal Palace, National Gallery and the Fisherman's Bastion. Don't miss the Gellért Baths and other thermal spas that are priced so that even the backpacker set can indulge. Those seeking nightlife will be impressed with Budapest's unique party scene, characterized by its so-called "ruin pubs".
6. Belgrade, Serbia
Put Belgrade on your list if you're looking for a bargain Balkan getaway. It's considered the most inexpensive big city in all of Europe. Although Serbia's capital certainly isn't one of the continent's most architecturally attractive, it is rapidly forming a reputation for being an outstanding party destination, particularly for those on a budget. The city center has a number of pedestrian-only streets, such as the popular Knez Mihajlova and Skadarlija, where much of the action takes place. Important touristic sites include Belgrade Fortress, the White Palace, the Old Royal Palace and Republic Square.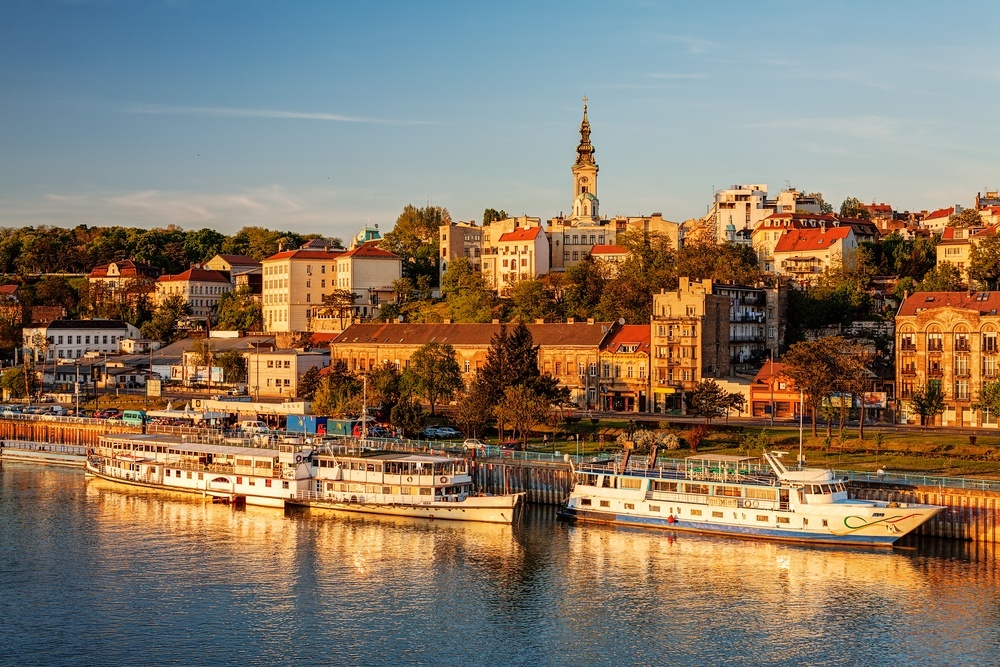 7. Valletta, Malta
This charming capital of the small Mediterranean nation of Malta is situated in a region with thousands of years of history. Located on an island just south of Sicily, Valletta boasts a stunning center largely consisting of 16th-century buildings. Key sites include St. John's Cathedral, with its ornate interior, the Palace of the Grand Masters and the delightful subtropical Barrakka Gardens. A walk along the city walls is also highly recommended, as is a boat trip to Vittoriosa, Cospicua and Senglea. Everyone speaks English here, and it's quite a popular cheap package holiday spot for British travelers.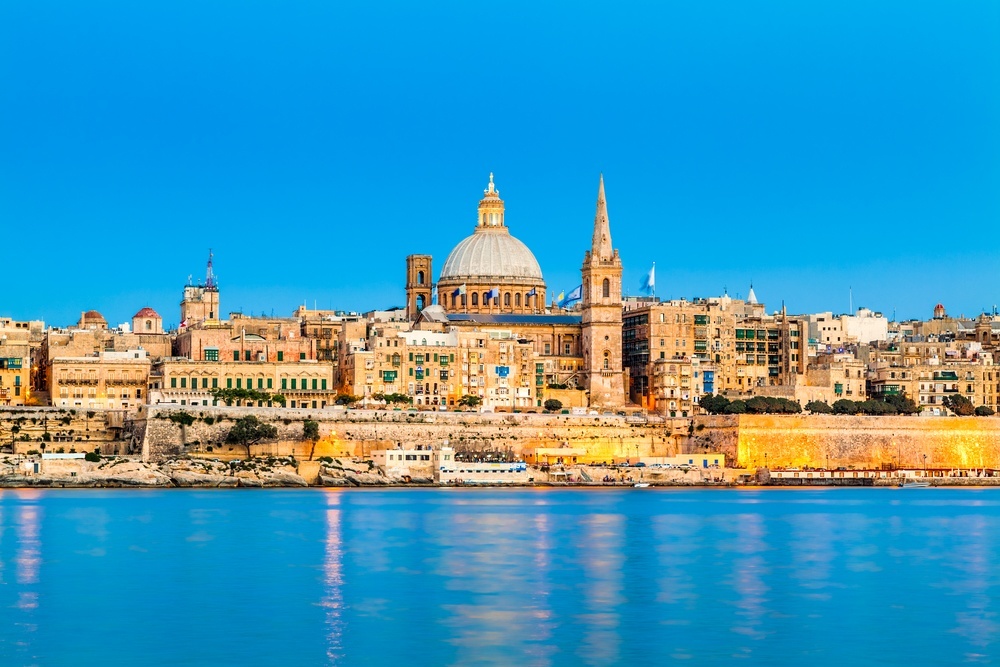 8. Kiev, Ukraine
Despite a reputation marred by recent civil unrest, Ukraine's capital is an excellent city destination for those seeking the ultimate budget travel adventure. This imposing city of 3 million has no shortage of sites, such as the Khreshchatyk Boulevard leading up to Independence Square, St. Sophia's Cathedral and the enormous Motherland Statue to the victims of the Great Patriotic War. Adventurous travelers can even visit the nearby abandoned cities of Chernobyl and Pripyat, site of the world's worst nuclear meltdown. You'll find things like food and accommodation to be very affordable, and even cheaper outside of the city.
9. Vilnius, Lithuania
The charming Lithuanian capital is a great city for those who want to relax and unwind. You can walk just about everywhere and enjoy people-watching in one of the many open-air cafés, bars and restaurants dotted around the center of Old Town. Visitors should visit the Gates of Dawn, the Town Hall Square, the cathedral, Gedemino Avenue and the recently reconstructed Royal Palace. A daytrip to the picturesque town of Trakai, characterized by its brick castle on the lakes, is also highly recommended. This cheap and cheerful Baltic capital is less touristy than Tallinn (Estonia) or Riga (Latvia) because it's not on the cruise circuit, but that makes it all the more appealing to some intrepid travelers.
10. Berlin, Germany
You might not expect to find Berlin on a list of budget-friendly European cities, but it is a refreshingly affordable urban destination. By far the biggest city on this list, Berlin is a lively metropolis spread out over a huge area with no clearly defined old town, unlike most European capitals. However, the German capital sports an incredible mix of architecture, an enormously wide range of dining options and eclectic nightlife. Aside from the world-famous Brandenburg Gate, visitors should head to Museum Island to see some truly world-class galleries and other cultural venues. Or for some free street art, stroll along the 1.3 km open-air Eastside Gallery of the Berlin Wall. With lots of modest hotels and hostels to choose from, the competition keeps the prices relatively reasonable. Get a Berlin Card to bundle up attractions and transportation without costing you a bundle. By keeping basic expenses to a minimum, you'll have more money to splurge on Berlin's legendary nightlife.