The Calgary Stampede is known as the "Greatest Outdoor Show on Earth" for good reason. For ten days in early July, Cowtown celebrates its cowboy heritage with a fun-filled festival, exhibition and the world's richest rodeo. Beyond the official action on the Stampede grounds, the whole city gets into the spirit with countless parades, concerts, breakfasts, barbecues and endless parties where western wear the norm. Hats, boots and hay bales are everywhere, and everyone from oil company executives and waiters to shop clerks and bus drivers will greet you with a "howdy partner"- that western hospitality is legendary. The event attracts over a million visitors each year, and is one of the biggest tourist draws to the region. It all sounds kind of crazy to the uninitiated, but it's hard not to have a blast if you let down your guard and give it a try. Cowboy curious? Check out these 10 yee-haw experiences at the Calgary Stampede.
1. Pancake Breakfasts
There's nothing like flapjacks fresh off the griddle to kickstart the morning festivities. Shopping center parking lots, office courtyards, city parks and street plazas are brimming with free pancake breakfasts that'll make you have to loosen your belt buckle by the end of the week. Anyone can mosey on up and grab their fill of eggs, bacon, sausages and carbs, with country music, dancing and all sorts of entertaining activities on hand.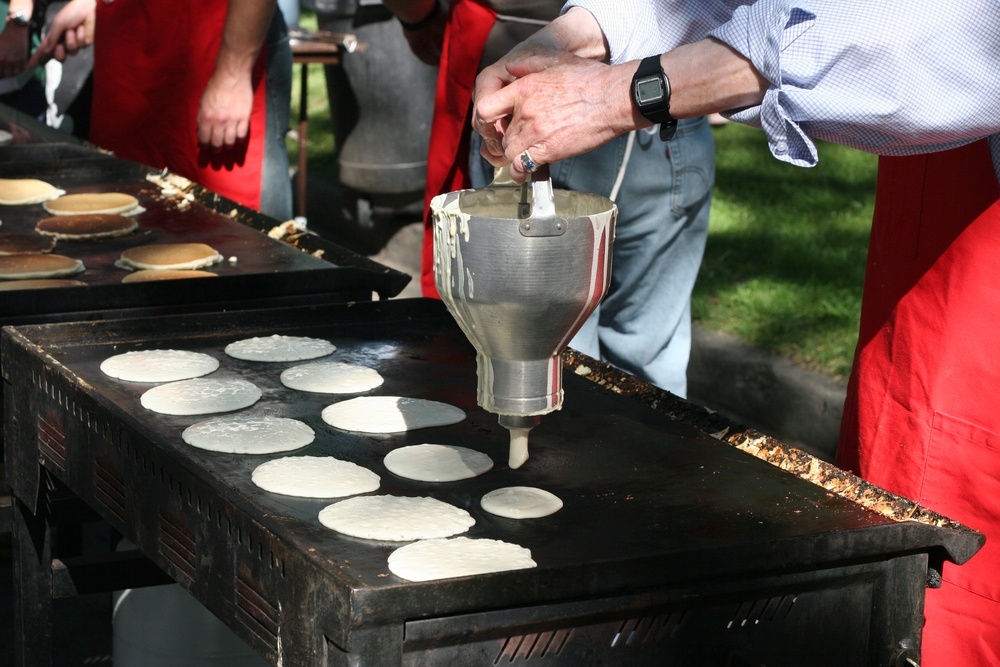 2. The Stampede Parade
The official start to the Stampede season is the traditional parade along 6th and 9th Avenue in downtown Calgary. Make no mistake, this is a mega-parade, second only to Pasadena's annual Rose Bowl Parade in all of North America. There's the usual pageantry of marching bands, floats and clowns, along with about 700 horses, native First Nations participants and a few celebrities. Arrive early to stake out a good curbside seat, or book a bleacher to view the two hour spectacle.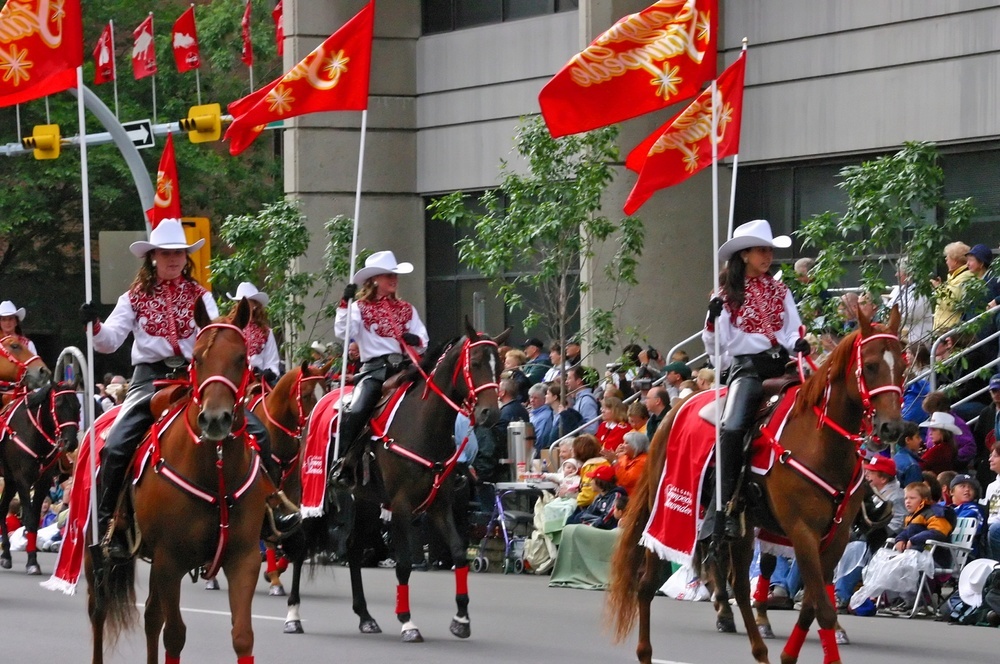 3. Don Some Western Duds
Before you jump into any Stampede shenanigans, you have to look the part. A casual visitor doesn't have to invest in full western regalia like the locals do, but you should, at the very least, get a cheap cowboy hat to wear with some jeans. A bandana neckerchief, bolo tie or cheesy sheriff's badge adds a little extra flourish, and a big belt buckle is a nice touch. Leather vests, native jewelry and other western accessories are optional. You'll have no trouble finding these kinds of items in Cowtown this time of year. Splurge on quality cowboy boots and a white Stetson hat if you really want to go all out. Don't be too cool or shy to dress up, though. Virtually everyone gets into the Stampede spirit for ten fun days, you'll stand out more if you don't.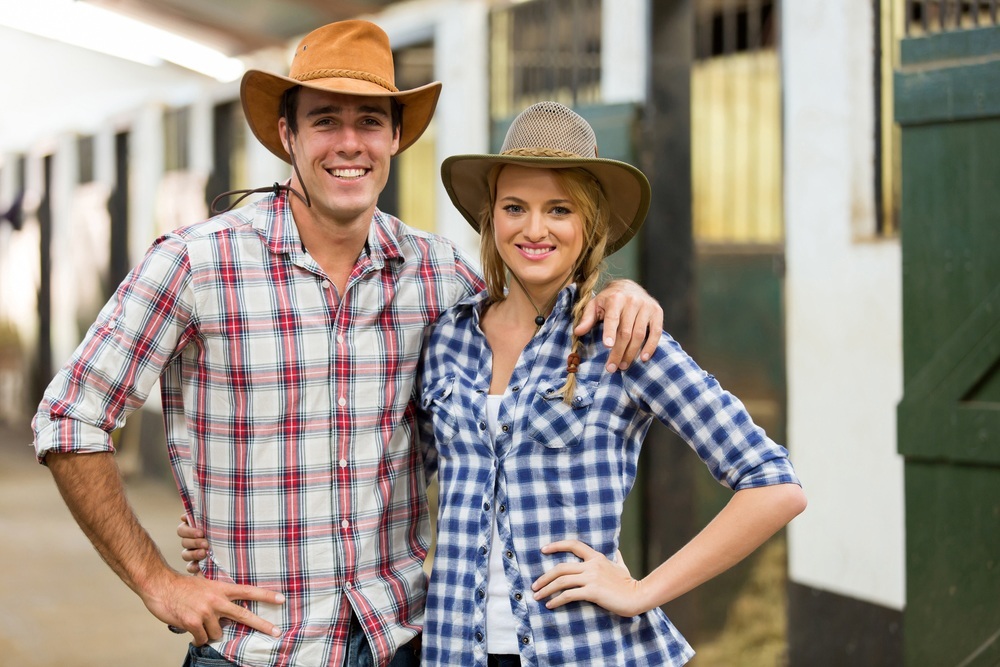 4. Stampede Midway
Young and old cowpokes will want to take a spin or ten around the Stampede midway. It's your standard carnival fair, complete with rides, games of chance, food and drink stalls and all sorts of dizzying entertainment. The exhibition showcases livestock, agricultural displays, arts, crafts and more. There's an active casino, several restaurants, concert stages and tented bars on site. Check the schedule for events, entertainment and happenings, and you'll never be bored. Exhausted, yes, but never bored.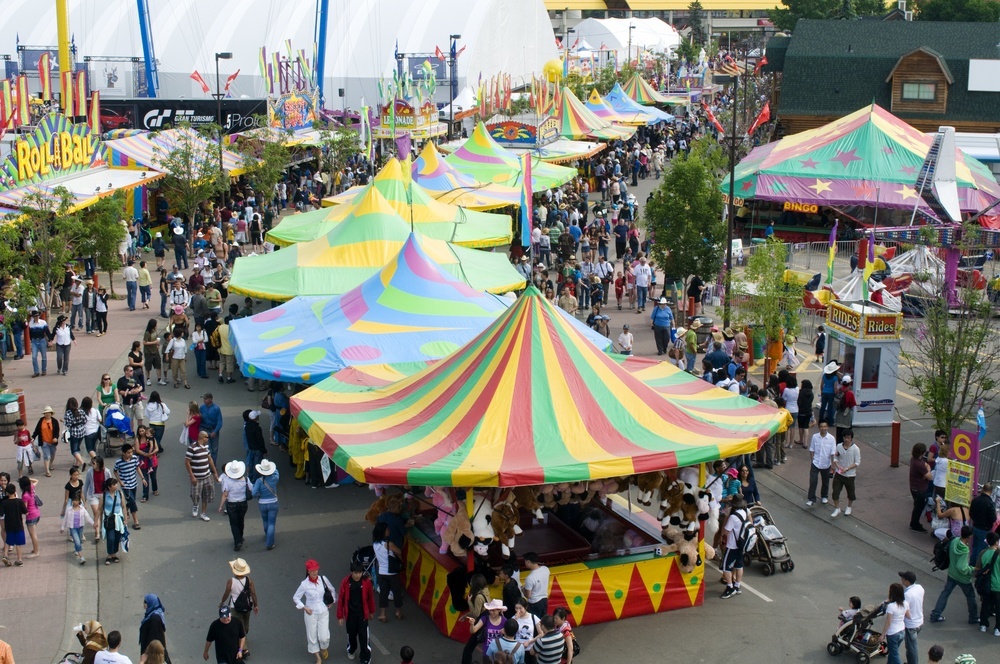 5. Stampede Food
You can't really do the Stampede midway justice without sampling a gut-full of carny food. Every year, food vendors come up with some inventive calorific treats, gooey goodies or daring oddities to tempt your inner glutton. Past favorites have included Deep Fried Wagon Wheels, Bacon Sundae Funnel Cake and a Polish/Quebecois mash-up of perogie poutine. This year's line-up includes Lobster Corn Dogs, Red Velvet Chicken Strips, Peanut Butter Kebabs and Cockroach Pizza. You can't miss a bag of those classic mini-donuts (just follow your nose), and this year they're being mixed in with dulce caramel cream for a frozen treat on a stick. Yup, going up at least one jean size is just one of the required experiences at the Calgary Stampede.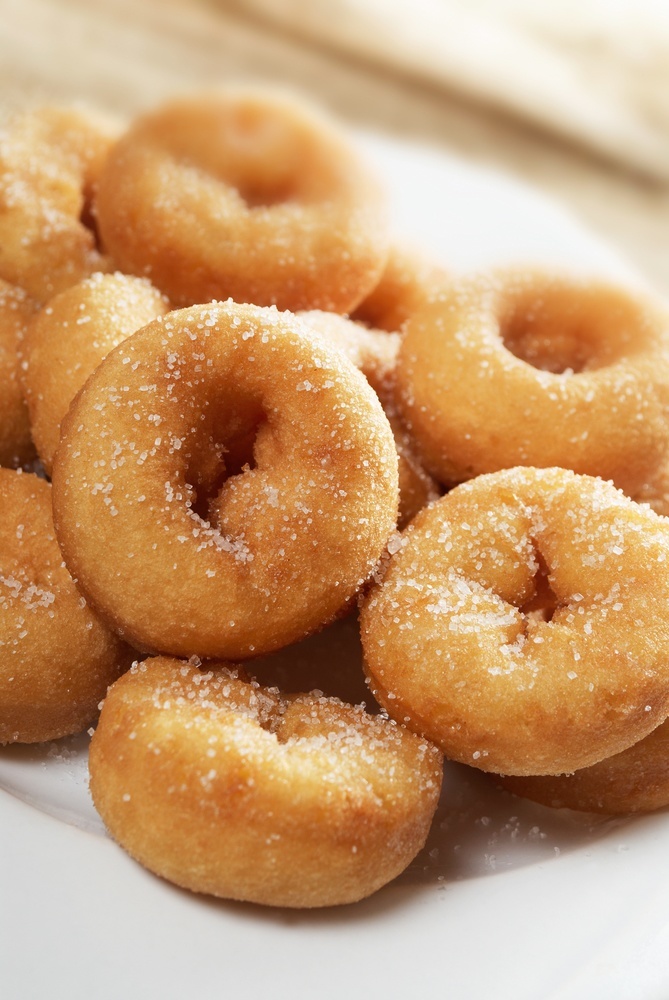 6. Indian Village
Be sure to check out the Indian Village on the south end of Stampede Park. The five local First Nations Treaty 7 tribes set-up their tipis and camp out there for the duration, allowing visitors an intimate glimpse into their culture and way of life. Pow wows, native hoop dancing, drumming and other displays showcase the arts, crafts, traditional dress and proud heritage of the Siksika, Tsuu T'ina, Stoney, Piikani and Kainai Nations.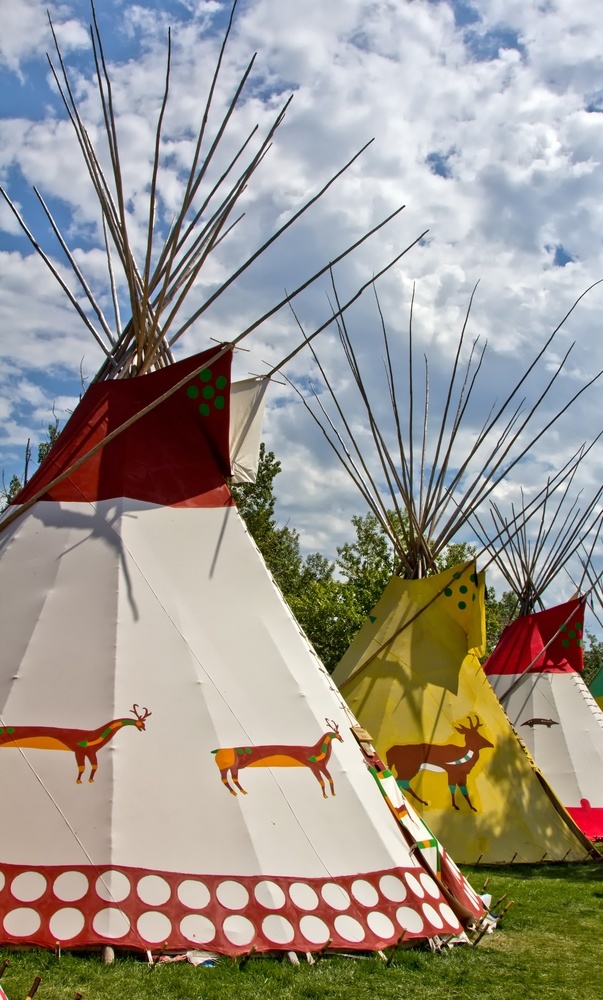 7. The Rodeo
For many visitors, the Stampede is all about the rodeo. This is no local horse and pony show, it's the big leagues. It's the world's richest tournament-style rodeo and it has a $2 million purse. Every afternoon at 1:15, you can catch the best cowboys and cowgirls showing off their skills, grit and bravery in events like Steer Wrestling, Barrel Racing, Bareback Broncos, Bull Riding, Saddle Bronc and Tie-Down Roping. Some of the events may last less than 8 seconds, but the action is electric. You'll be yahoo-ing and yee-hawing along with the rest of the crowd. The Sunday Showdown finals feature the best of the best, and that's no bull. The Calgary Stampede has come under fire in recent years from animal rights activists, but with 7,500 animals involved in the ten day extravaganza, the organization remains vigilant about animal care while honoring these cowboy traditions.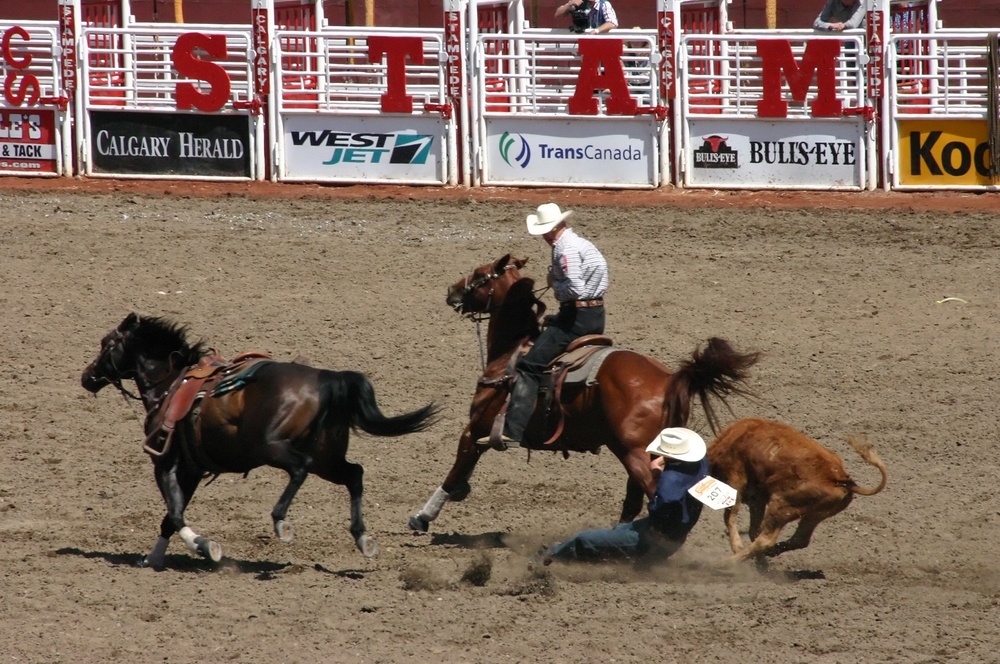 8. The Chucks
If the rodeo isn't your thing, you should make the effort to at least see the famous chuckwagon races. The GMC Rangeland Derby takes place around 7:30 each night, followed by the evening Grandstand Show. Teams of Thoroughbred horses, drivers and outriders toss in a camp stove, thunder around barrels, perform figure eights and race a half-mile track in a coordinated effort that looks chaotic but is pure cowboy poetry in motion. There are complicated rules and penalties that you may or may not pick up on, but it's definitely one of the top recommended experiences at the Calgary Stampede.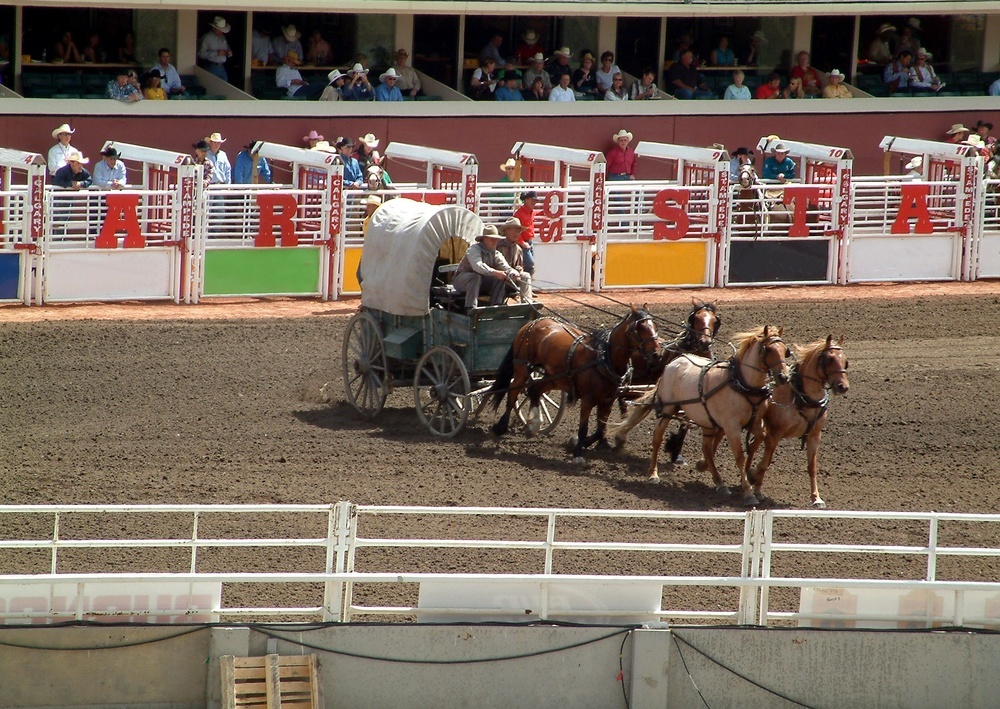 9. Spectacular Fireworks
Whether you choose to take in the song and dance of the Grandstand Show, each Stampede evening ends with a kaleidoscopic firework show. This grand finale is best viewed from the Grandstand seats, but anybody can look up and catch the dazzling pyrotechnical display. Don't forget to belt out a yee-haw along with your oohs and ahhs. If you're not down at Stampede Park, head to Scotsman's Hill, Hillcrest Avenue or Highfield Road to get a good vantage point.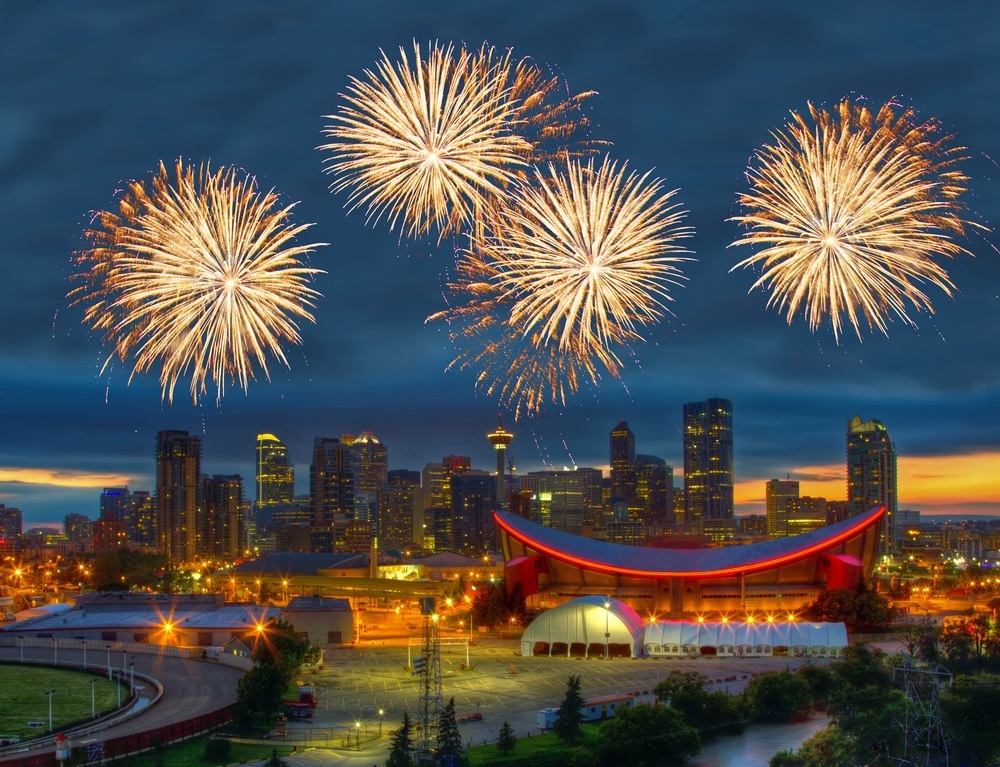 10. Country Music and Boot-stomping Parties
For most of the year, Calgary is quite a sophisticated cosmopolitan city with a full spectrum of cultural offerings. However, during Stampede season, it's all about country music, two-stepping, line-dancing, beer swigging and the like. Major acts headline the Saddledome stage; this year Miranda Lambert, Blake Shelton and Jason Aldean are performing. The Coca Cola Stage and Nashville North tent on the Stampede grounds are always rocking. You can giddy up to countless bars, pubs, nightclubs and street parties all rowdy with cowboys and cowgirls getting into the spirit. Head to Ranchman's, Cowboys or The Roadhouse if you want to experience some authentic western energy, but there are plenty of venues throughout the town to tap into your inner redneck.