When you set sail aboard a Carnival "Fun Ship" you tend to let your guard down. You may drink a little (or a lot) more than usual, talk to strangers, explore unfamiliar territories, and get into all sorts of sticky situations you probably wouldn't back home. However thrilling it is to be on a fantasy holiday on the high seas, it's still real life and sometimes sh*t happens. Only a fraction of cruise ship incidents are ever publicized, so no doubt there is more happening on these "floating cities" than most of us are aware of. Here are some assorted crimes, mishaps and situations that have occurred on Carnival Cruise Lines in recent years that you won't read about in the glossy brochures. Note, this is not meant to malign Carnival in particular or the cruising industry in general. The vast majority of cruisers enjoy their voyages unscathed. However, it doesn't hurt to be aware of the kinds of incidents that can occur so you can keep your wits about you.
1. Lawsuit for Falling Overboard on the Carnival Destiny
In October 2012, 31-year-old Sarah Kirby was enjoying a five-night voyage through the Caribbean when everybody's worst shipboard nightmare happened. After a night of reveling over a few cocktails, she lost her balance, fell off her balcony and plunged about 100 feet into the dark waters below. She actually lived to tell the tale, and was rescued after spending two hours adrift at sea. That's not the real shocker, though. Rather than offering kudos to Carnival for saving her life, Kirby turned around and sued them for the incident, claiming that they not only took too long finding her, but they were also somehow responsible for pushing Long Island ice-teas on her by offering $5 casino incentives per drink purchase. We have the utmost sympathy for the pain and suffering she sustained during this horrific ordeal, but we can't really fault Carnival for this one. Nobody forced her to become so intoxicated that she managed to flop over the regulation 42-inch-high railings – a feat that takes considerable effort. Like a spokesman said, "At some point, personal responsibility has to enter into the picture."
2. Death by Alcohol Poisoning Aboard the Carnival Miracle
Lots of people treat a vacation on the high seas as a booze cruise, but most of them don't die from over-drinking. Sadly, 18-year-old high school senior Seth Younes wasn't so lucky. He was on an eight-day spring break Caribbean cruise with his family on the Carnival Miracle back in February 2013 when he imbibed so much that he was found unresponsive in his cabin by his 14-year-old brother. The autopsy confirmed his death was due to accidental acute alcohol poisoning. Who's to blame in a situation like this, the young man, the parents or the cruise line? Bar tabs are a big profit center for the cruise industry, and there is a party culture on board that seems to encourage excessive drinking. Daily cocktail specials, 2-for-1 deals, all-you-can-drink packages and the like are heavily promoted, and lots of passengers in holiday mode tend to overindulge without much monitoring from the crew. ID checking is often lax, and even underage passengers seem to find ways to get their hands on booze via other passengers. The "Fun Ship" denied responsibility, claiming that none of their personnel served alcohol to the boy, and that's as far as the investigation went. Perhaps this tragedy can serve as a cautionary tale for parents not to let their guards down on vacations like this as teenagers often find ways to get sloshed on cruise ships, just like on land.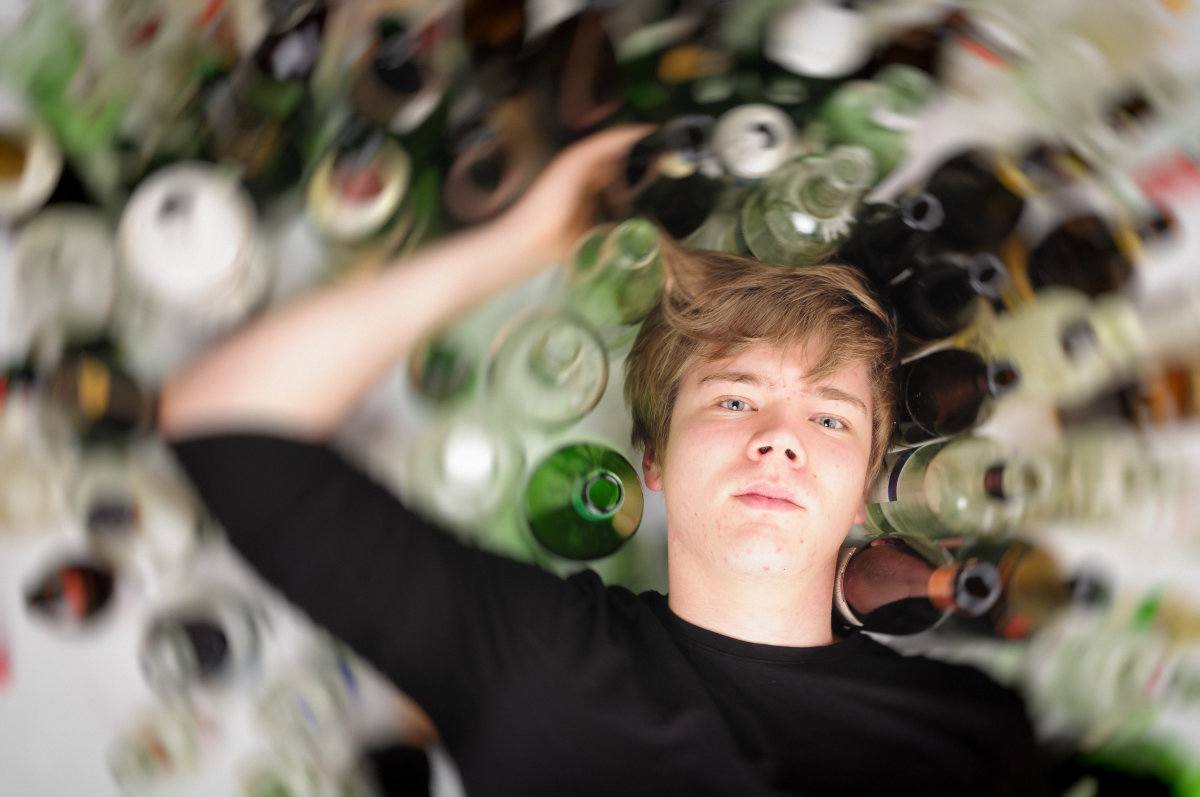 3. Fire Left Carnival Triumph Dead in the Water
Waking up to a fire alarm and smoke in the hallways was just the first part of this nightmare cruise back in February 2013 (a bad month for Carnival). After diesel generator No. 6 ignited into flames that fateful morning, the ship's power was compromised to the point that over 4000 passengers and crew sat adrift 150 miles off the Yucatan coast for four days before they could be towed to Mobile, Alabama. There was no air conditioning. Lights, food and water were limited. Perhaps most significantly, toilets overflowed. It became known as the "poop cruise" (how's that for bad PR?). Predictably, most passenger lawsuits against Carnival for this incident pooped out. In its defense, Carnival boasted that nobody was physically injured during the ordeal, and furthermore, they never explicitly promise a safe trip and so passengers can't sue for unsafe or unsanitary conditions during a cruise (even though it was revealed that the company was aware of the fire hazard prior to setting sail). That being said, Carnival has agreed to put $300 million towards making improvements to prevent similar fires in the future.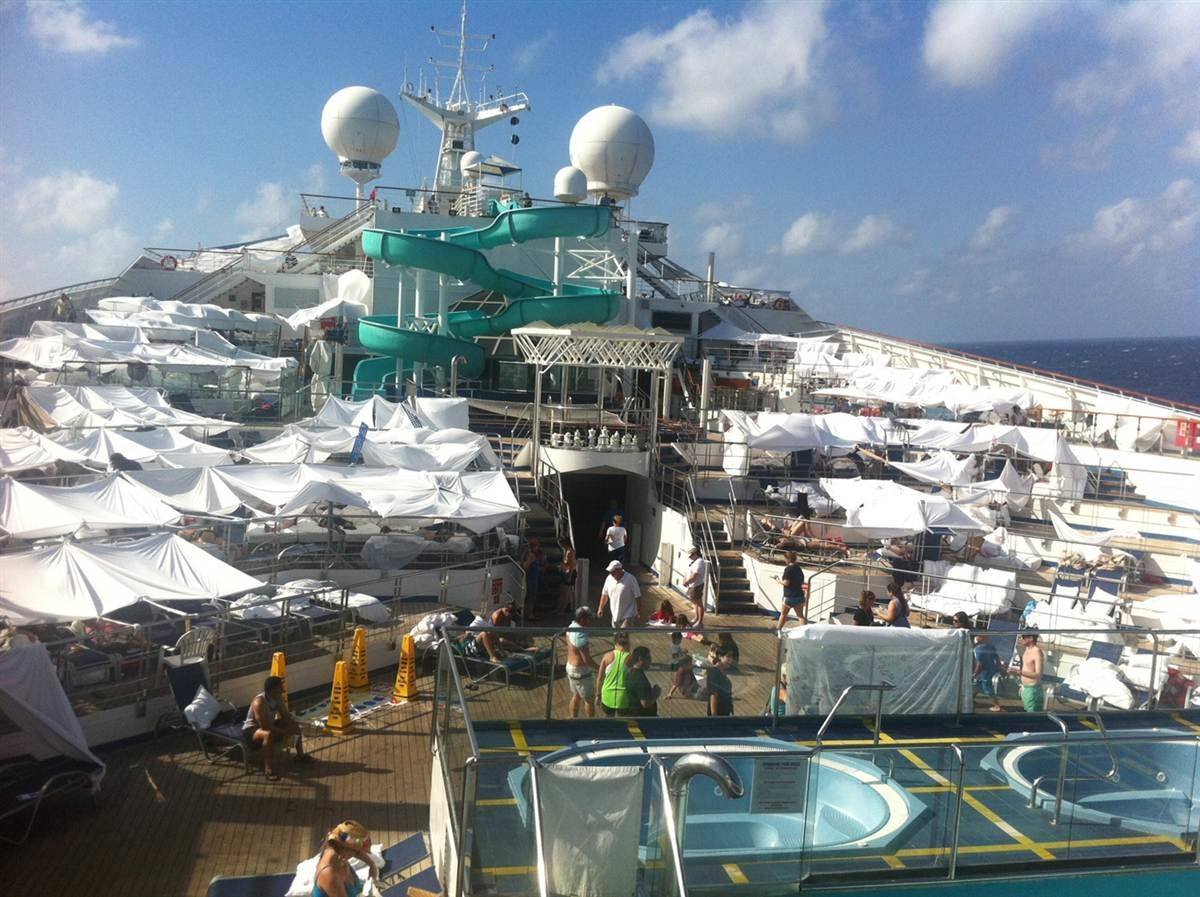 4. Sexual Assault on Board Carnival Victory
With thousands of passengers and crew aboard, a cruise ship is like a floating city, and just like in any city, sexual assaults can and do happen. One case involved a passenger on the Carnival Victory, who alleged that two upper level employees raped her after a night of drinking got out of hand (excessive alcohol is often a factor in these situations). She woke up in the crew quarters with little recollection as to how she got there, but it was clear she had been repeatedly assaulted. According to an Inside Edition report, there have been more than 150 allegations of rape and sexual assault reported on U.S. bound cruise ships since 2010, and no doubt plenty more that went unreported. Deep pocketed cruise lines tend to fight all claims vigorously, and with maritime law on their side, they usually win.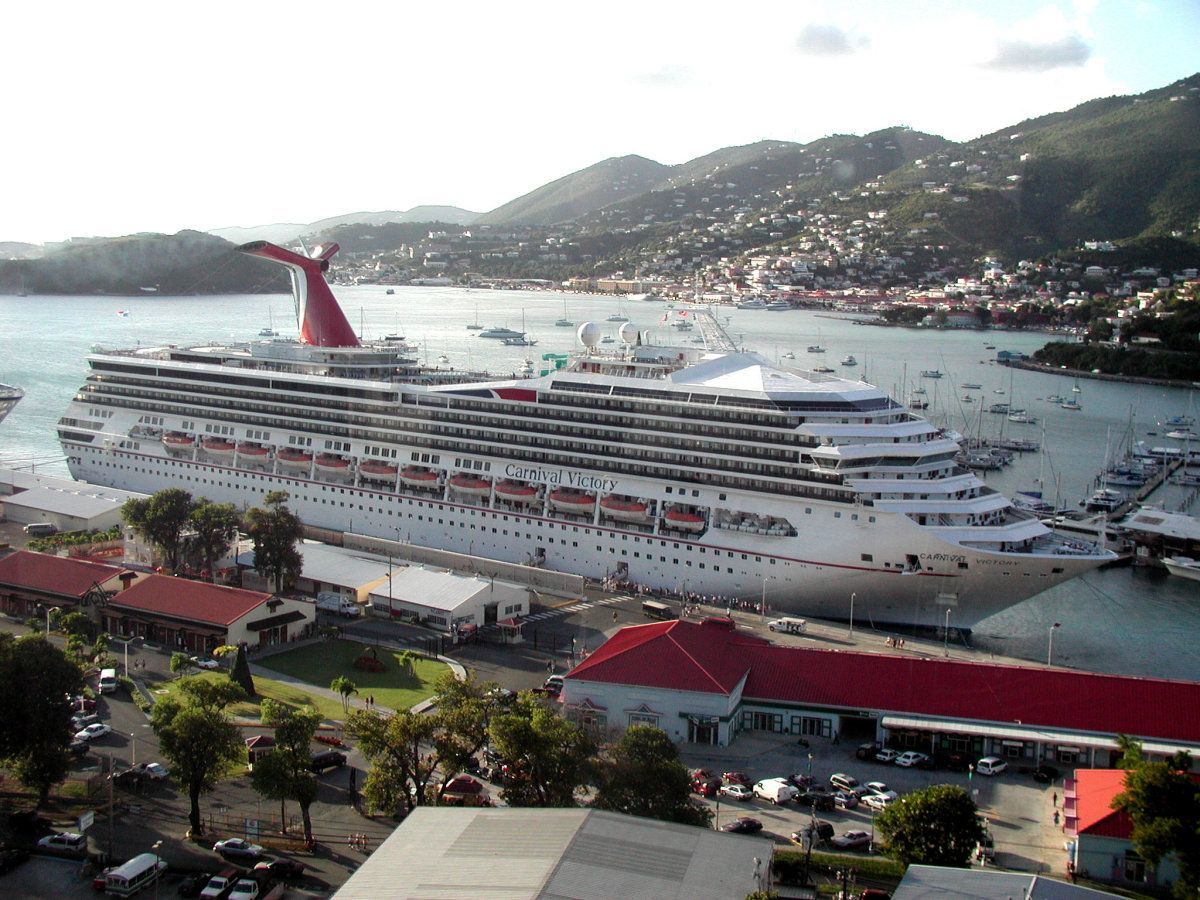 5. Forced Eviction After Dialysis Equipment Goes Missing
In May 2012, Lillian Hensley and her disabled daughter Christine were setting off on a five-day cruise to Jamaica on the Carnival Destiny. They checked in a necessary portable dialysis machine with their luggage, but in the embarkation chaos, it somehow went missing. When informed of the mishap, Hensley exclaimed that her daughter's life depended on the nightly treatment, so Carnival chose to evict them from the ship. As it turned out, the luggage and dialysis machine was later found on the ship, but by that time, Hensley and her family were left high and dry on the dock. "Not one sorry, nothing from anybody," said Hensley. "They just escorted us off the ship." Most passengers know never to check in valuables or medical necessities like that – critical items should always be carried aboard in your hand-luggage – so Hensley has to take responsibility for this one. Carnival made the only call they could, under the life-and-death circumstances.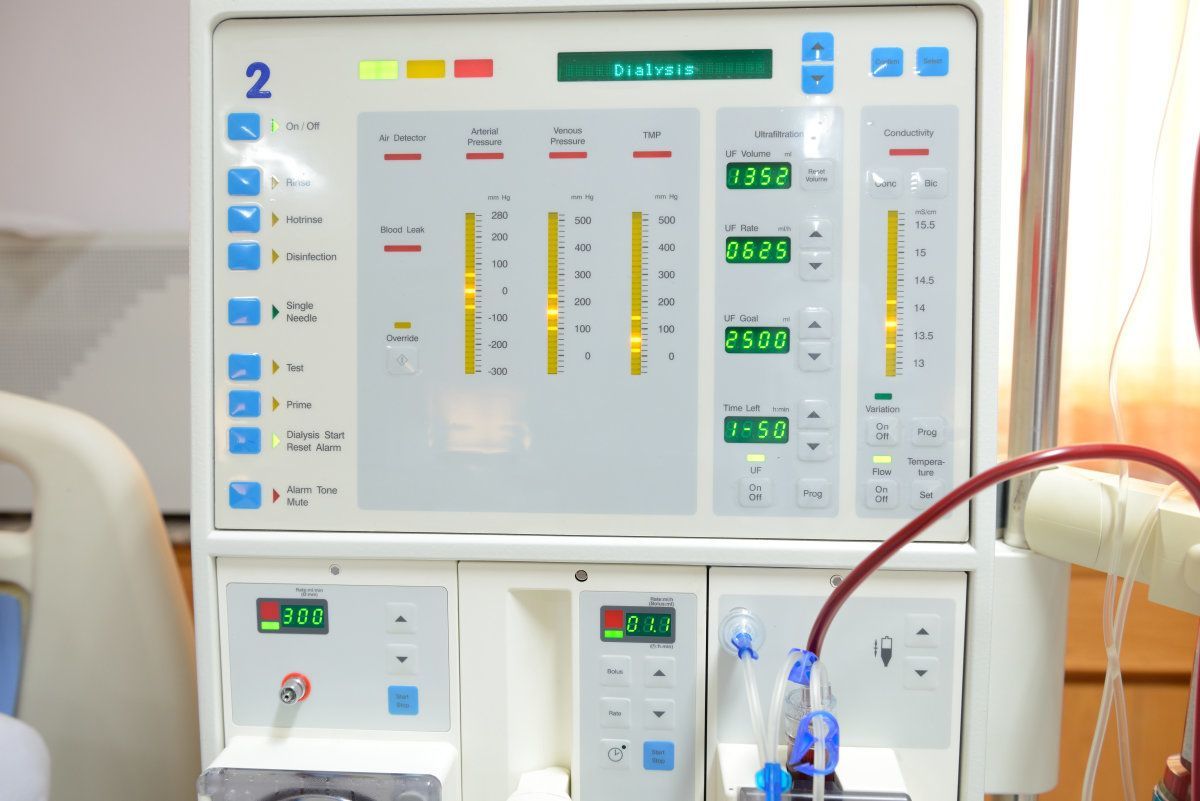 6. Bed Bugs on the Carnival Victory
Hey, it happens in some of the world's finest hotels, so it should come as no big surprise to find that bed bugs can be an issue on a cruise ship, too. One such incident was reported on the Carnival Victory a few years back. A Massachusetts couple woke in the middle of the night and found "40, 50, 60 bugs just crawling all over the top half of the bed." Carnival acknowledged the infestation and said they suspected a previous guest brought them onboard. With such a rapid turnover of guests from all over the world, these pesky critters can be a challenge to eradicate.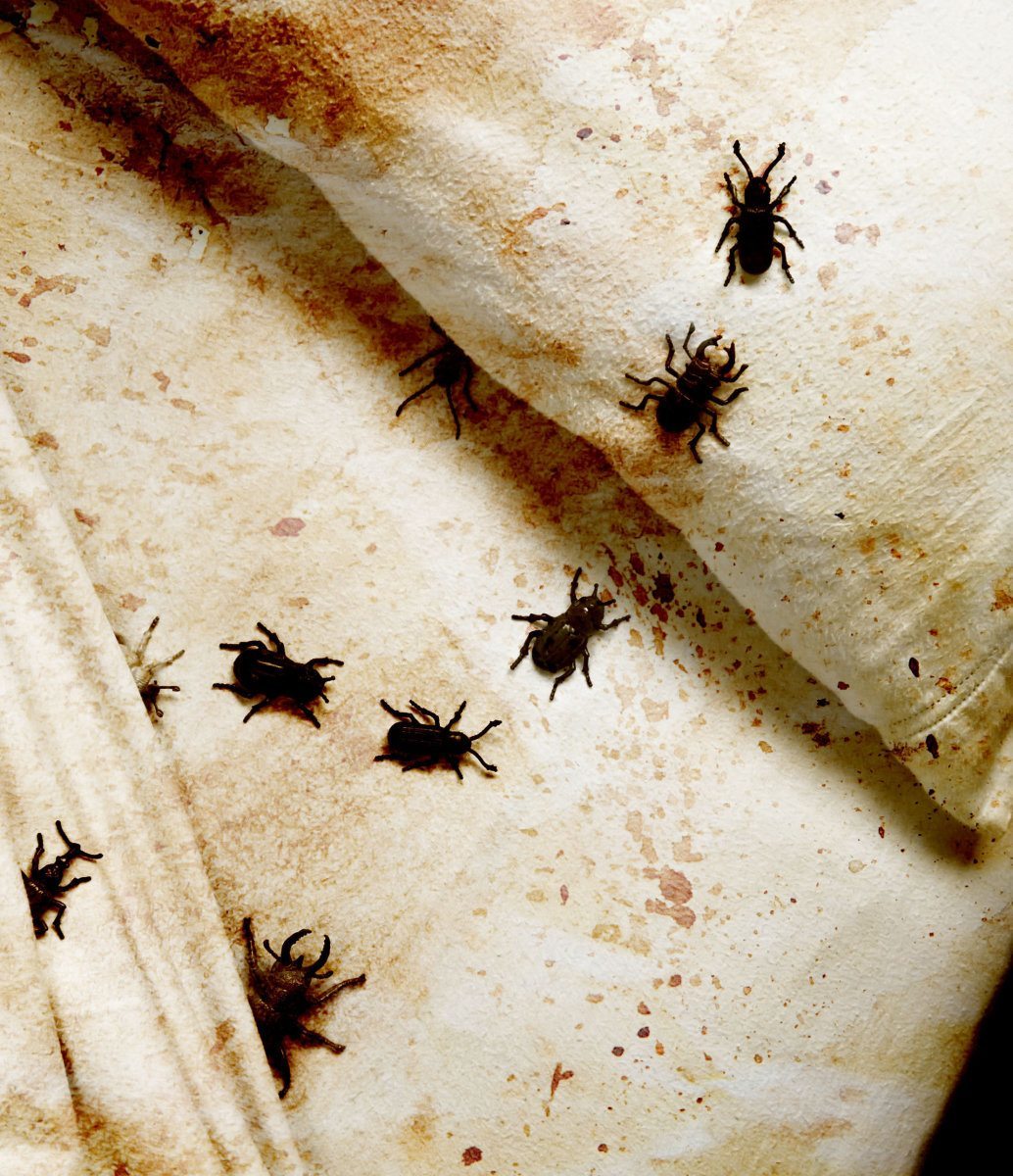 7. Unwarranted Cavity Search Aboard the Carnival Sensation
A 17-year-old passenger on the Carnival Sensation claims she was subjected to an aggressive strip search and other humiliations when she was suspected of being in possession of marijuana in April 2011. She says she was forced to take off her clothes, remove a tampon, urinate, and undergo a genital cavity examination by security staff. She said she wasn't informed of her rights and couldn't have her mother present during the interrogation. Carnival said the allegations were "patently false." During the trial, it came to light that the girl had embellished her story (she admitted that she voluntarily took off her underwear and tampon just to get things over with) and Carnival won the case. Then the cruise line turned around and tried to sue the girl to recover their attorney fees, however the federal court refused to pursue the matter further.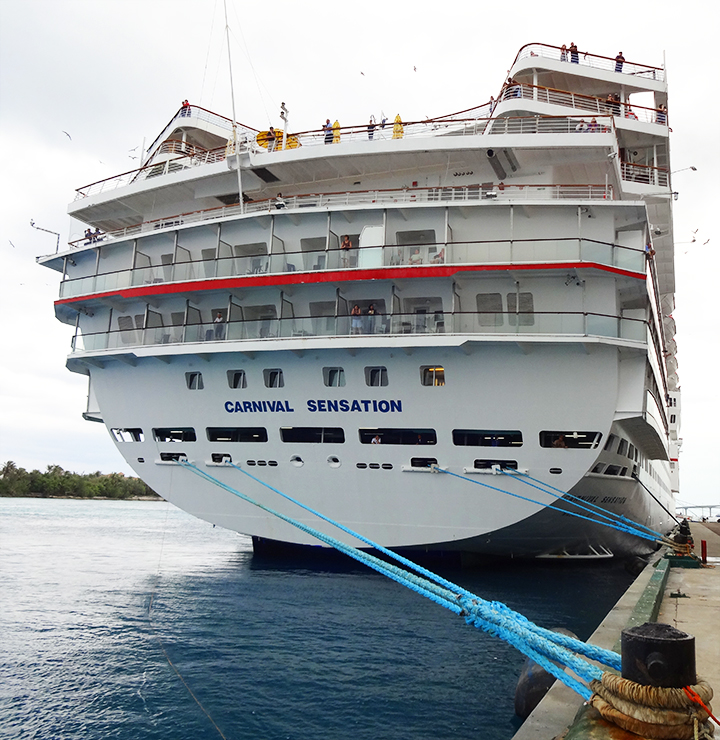 8. Woman Sentenced for Bomb Threat on Carnival Dream
A 46-year-old woman falsely claimed there was a bomb aboard the Carnival Dream in October 2012 and was later sentenced to 12 months in a federal prison for the hoax. Linda Gayle Wilson made repeated phone calls to authorities claiming there was a female terrorist carrying a bomb on board the ship headed to Jacksonville port. A ship-wide search was conducted but, thankfully, no explosives were found. Sadly, bomb scares are a frequent occurrence on cruise ships (and elsewhere, of course). While these are usually false alarms, all are taken seriously and are handled appropriately yet discretely by the authorities.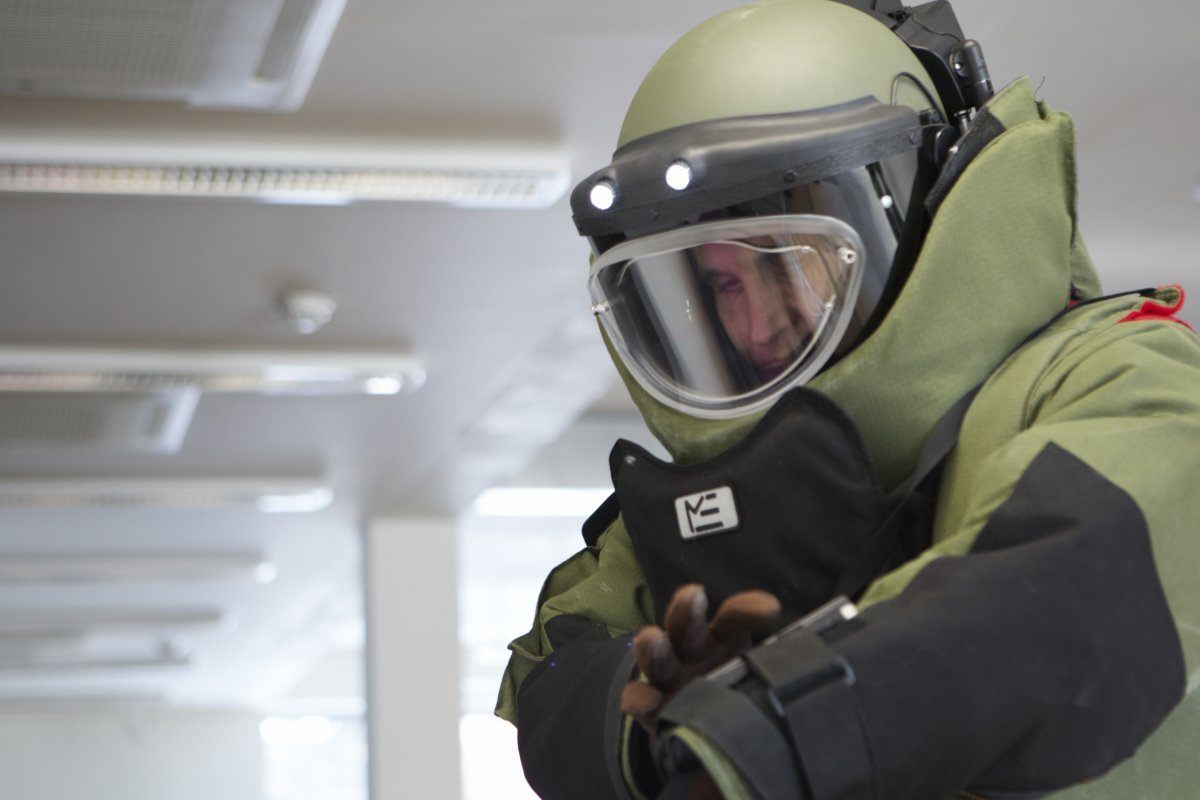 9. Gang Rape on Carnival Sensation
A 15-year-old girl was gang raped while sailing on the Carnival Sensation in August 2012. A man and several teenage boys apparently took the girl and her friend to a cabin, plied them with liquor and repeatedly assaulted the girl while her friend was locked in the bathroom. Casey Dickerson, then 31, was arrested on a federal sex charge and later sentenced to 20 years in jail for his crime. It's such an awful story, but the takeaway is that unsupervised children can be prime targets for victimization and excessive drinking is often a factor in sexual assaults. Enjoy your vacation, but never let your guard down or have a false sense of security.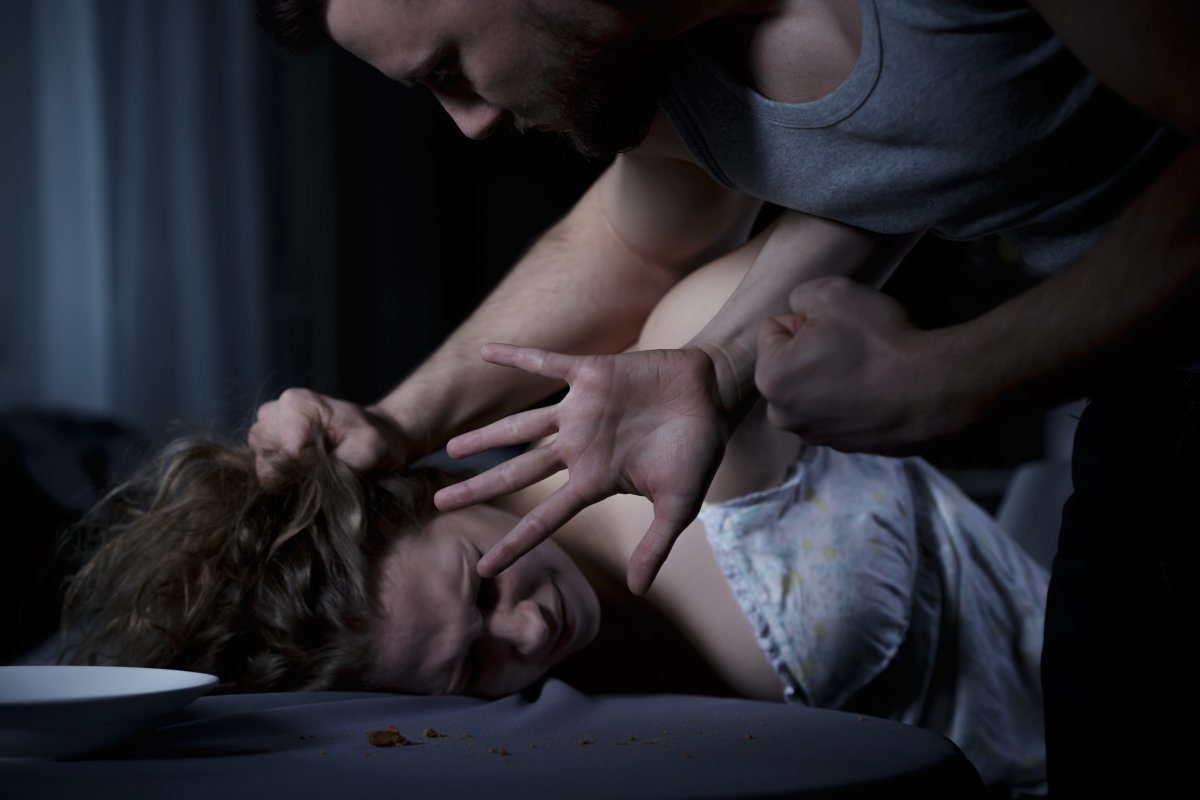 10. Passenger Evicted As Bio-Terrorism Suspect on Carnival Magic
In May 2012, a Nashville neurosurgeon named Dr. Jack Kruse was to give a speech on the Carnival Magic about his diet plan. Then, like out of a scene from a movie, he found himself a suspect of bio-terrorism. "I had no idea what I was being accused of. They went out of their way not to tell me," said Kruse. Apparently somebody had sent a tweet using Kruse's name that mentioned he had a vial of something for a "bio hack" on the ship. When this suspicious tweet was brought to Carnival's attention, they notified the FBI, who proceeded to question the good doctor then escorted him off the ship. Upon further investigation, the tweet was found to be on a parody account under Kruse's name, and he was cleared. It may seem like extreme measures, but Carnival stands by its protocol as they have to take all threats to security seriously.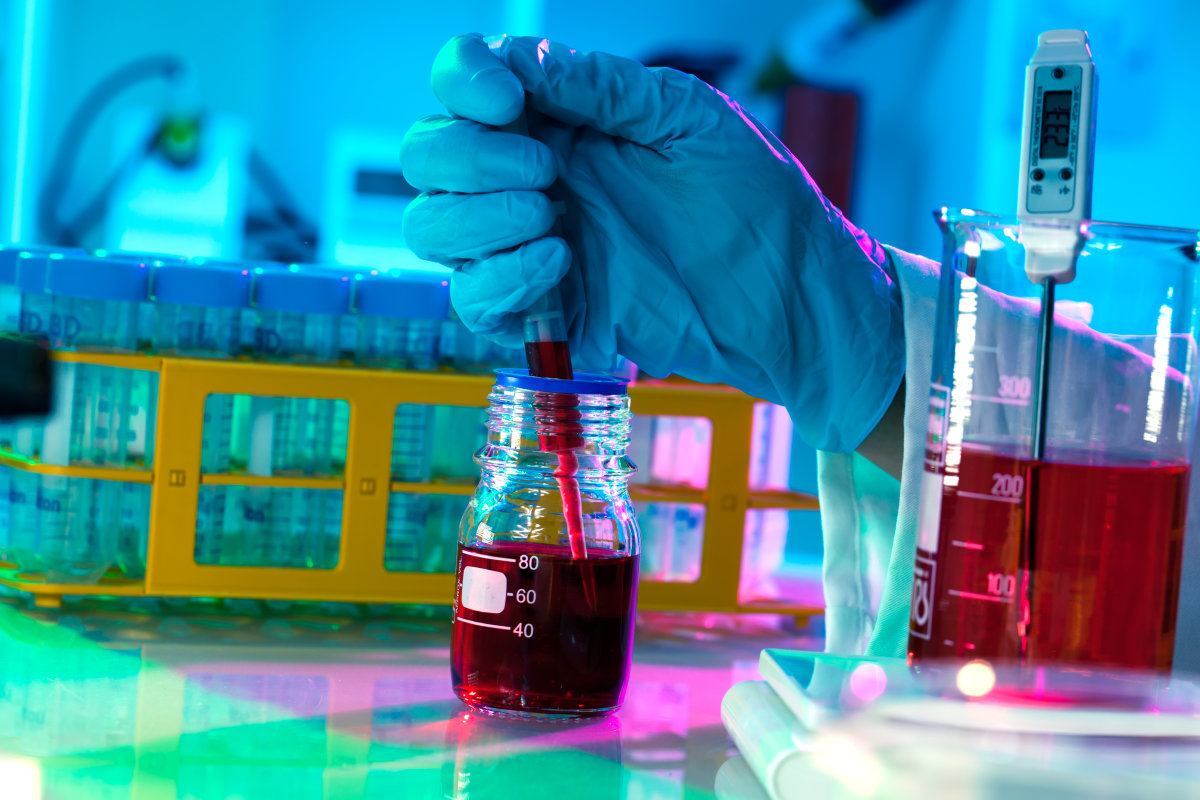 11. Drug Bust Aboard the Carnival Fantasy
Here's another cautionary tale that proves crime doesn't pay. Two female cruise passengers on a Carnival Fantasy cruise were caught trying to bring drugs into Bermuda in 2011. US Customs were tipped off and the two were apprehended with about 4kg of cannabis resin that would have a street value of $406,550. Apparently they were part of a smuggling ring and were offered $5000 each to sneak the drugs to Bermuda. Their lawyers tried to present a hard-luck story about financial desperation, but Justice Greaves insisted that "crybaby stories should not get them off easy." They were sentenced to six years in jail for their crime. The majority of drug busts on cruise ships are for personal-use narcotics, which usually result in an arrest or fine. However, drug traffickers are increasingly targeting cruise ships as a means to distribute their product.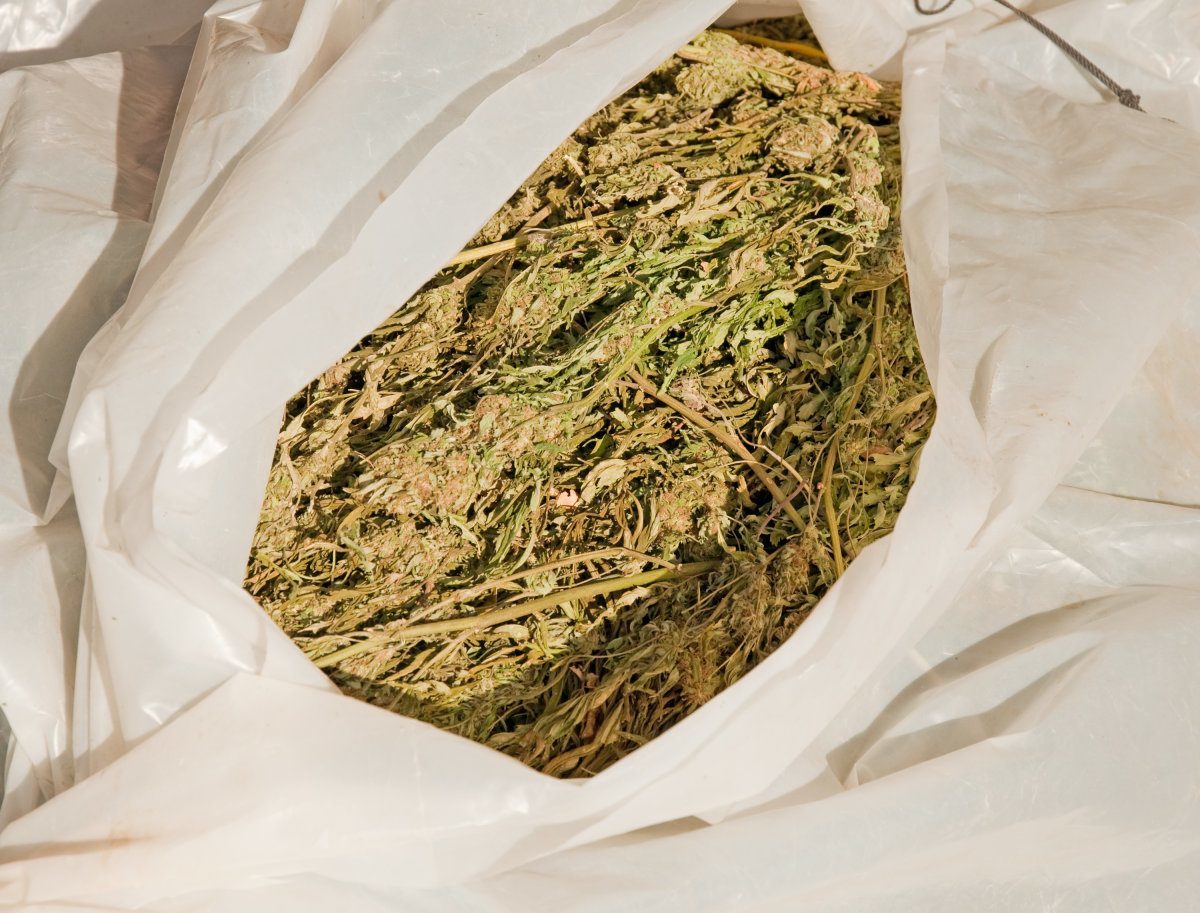 12. Sexual Assault of a Child on Board Carnival Liberty
A Carnival Liberty crew member was arrested on Nov. 19 2011 after the FBI were alerted to a sexual assault allegation by a 14-year-old girl who was on vacation with her family. A 35-year-old waiter from Granada was accused of engaging in sexual acts in a bathroom with the minor, and later confessed to the crime. A Carnival spokesperson said, "Carnival has a zero tolerance policy for crime and we take any allegations of crime extremely seriously. We continue to provide our full cooperation and support to federal law enforcement authorities. Our care team has reached out to offer support and express our utmost concern for our guest and her family during this difficult time."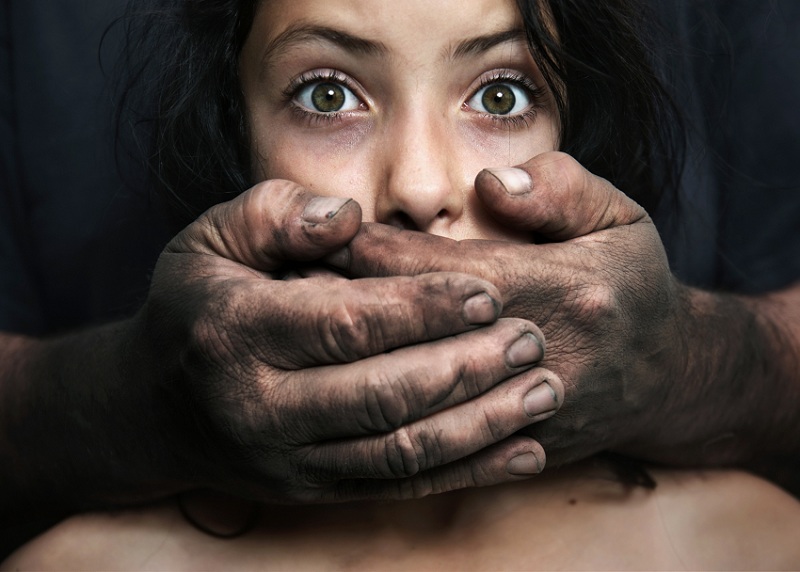 13. Drug Bust Aboard Carnival Victory
During a random passenger inspection on the Carnival Victory in the Caribbean island of St. Kitts and Nevis, U.S. Customs and Border Protection officers found 1,694 grams of cocaine in the backpack of a passenger. They arrested the 27-year-old would-be drug smuggler. His 23 year-old brother was also arrested for conspiracy. The two were transferred to the U.S. Immigration and Customs Enforcement-Homeland Security Investigations for investigation. It seems drug smuggling on cruise ships is becoming more and more widespread. Cruise lines have security procedures in place and work closely with customs officials at every port to prevent these illegal substances from coming aboard.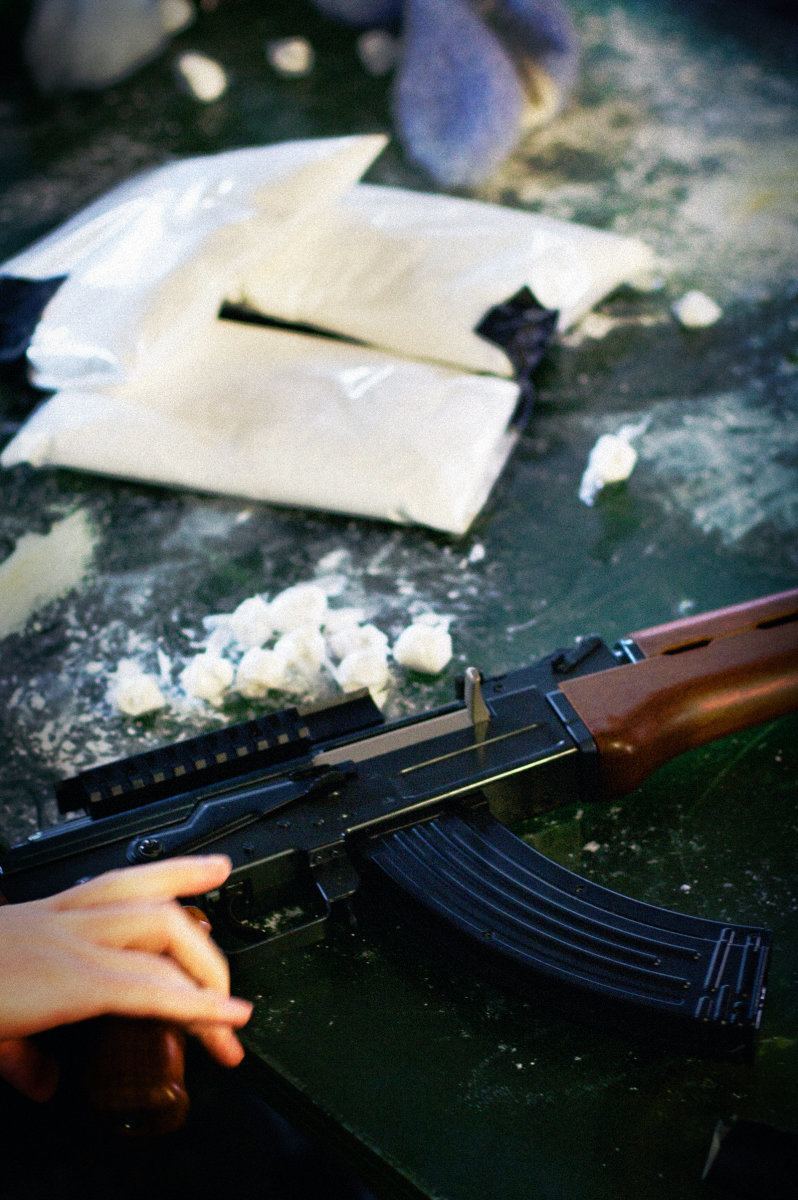 14. Passengers from Carnival Glory Robbed in Nassau
A group of tourists were checking out the historic sites of Nassau when they were robbed by two masked men, one who was wielding a gun. The eleven, who were passengers on the Carnival Glory, had cash, jewelry and other personal items stolen during the incident. Bahamian taxi drivers were upset as they know stories like these hurt tourism in the region. Of course, robberies like this can occur anywhere, but tourists can be a particularly tempting target. Remember to maintain the same street-smart vigilance while on shore excursions in exotic locations, just like you would back home or anywhere.