In the last week, the word around the Philippines has focused on the country's elections. The island chain has been making a big, sometimes controversial splash lately, with an improving economy and a new leader who's dedicated to restoring the country to glory (for better or worse). Not only that, but the islands made history by electing the world's first transgender woman to Congress. In other words, you'll be hearing more from this place in the near future, and — if you travel by sea — you've likely run across a Filipino citizen in your journeys. That's because a sizable portion of the Filipino population makes its living abroad, working aboard ships and cruise lines across the world. There's a lot to know about these industrious but often mistreated seafarers, so let's get to it.
1. Filipinos Are The Most Popular Sailors in the World
Thanks to their rigorous four-year training program and the country's widespread efforts to educate their young as to the ways of the sea, Filipino sailors are known internationally for their maritime acumen. Recent surveys indicate that Filipino seamen account for more than 25 percent of merchant sailors currently working. That's nearly half a million currently employed Filipino sailors working in merchant and cruise ships all over the world. That's why the Philippines has earned the reputation for being the manning capital of the world.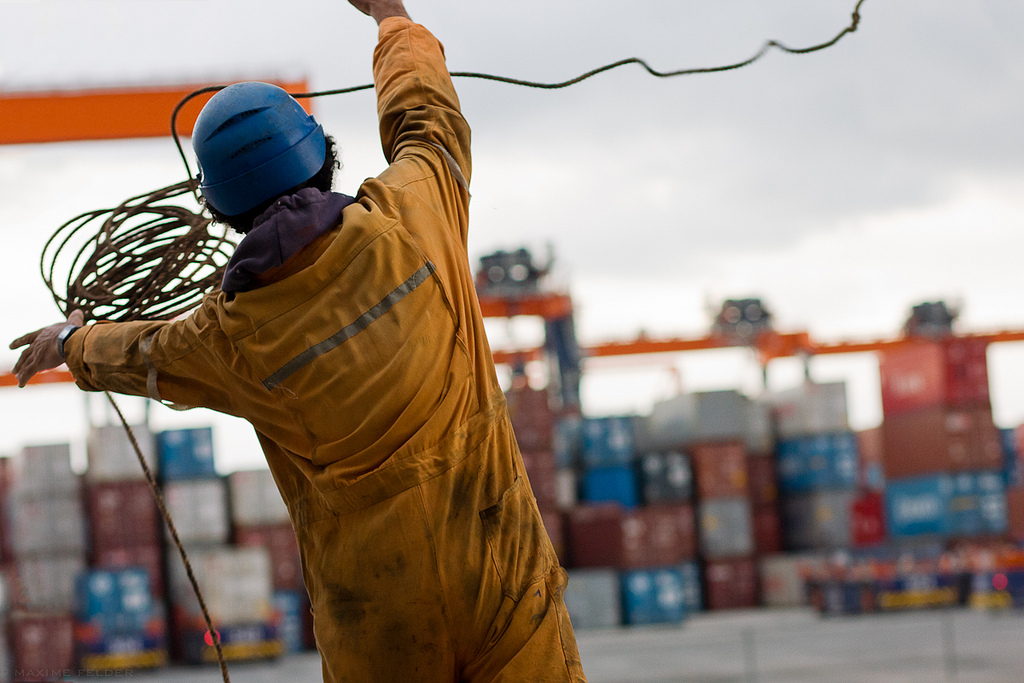 2. Those Sailors Fuel the Economy
Remember that improving Philippines' economy we mentioned? Well, that's due — in part, at least — to the popularity of Filipino seamen. You see, in the last decade, the number of Filipino sailors and crew working abroad has increased substantially. Those workers live elsewhere but consistently send money home. That income helps drive the economy of a country where 1/3 of the citizens live in poverty.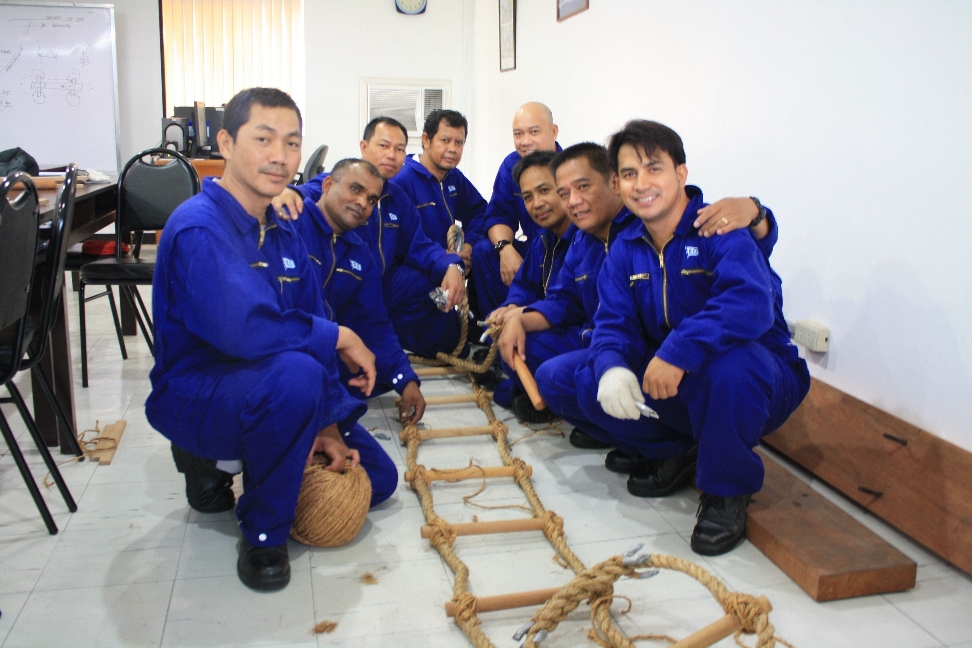 3. Royal Caribbean Is A Big Employer
Early in 2016, Royal Caribbean announced that they'd be, "hiring a total of 30,000 Filipino crew members over the next five years." That's over and above the 11,000 currently employed. In large part, it's a vote of confidence in the proud tradition of Filipino sailors. In other part, it's a plan to exploit crew who are almost laughably unprotected in their duties.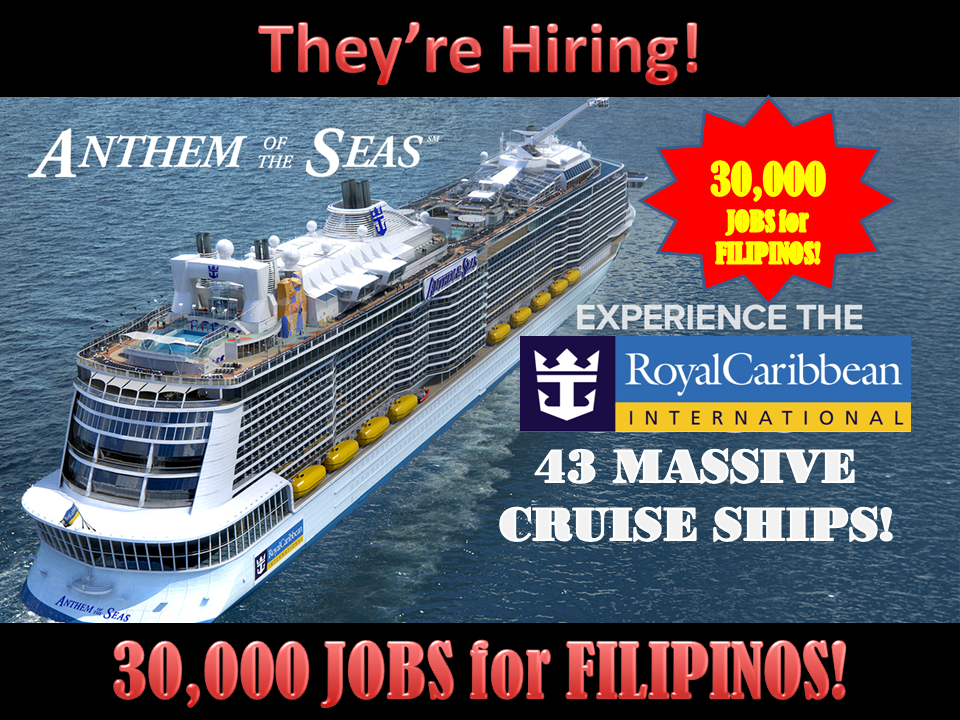 4. Crew Quarters Are Quite Different From the Passenger Staterooms
It's a seductive offer to work aboard a glamorous cruise ship sailing to exotic ports around the world. However, it's another world in the crew quarters below the decks. Some Filipino workers, such as those in the galleys or engine rooms, rarely see the light of day. They share cramped rooms with other workers, enduring long hours, low pay and little job security.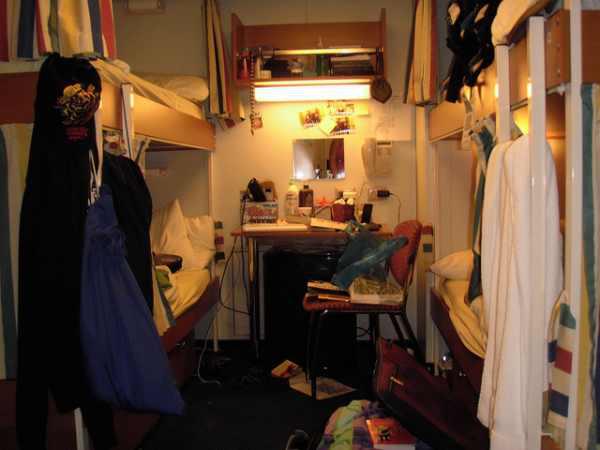 5. Employment Brokers Are Often Exploitative
Many Filipino cruise workers secure their employment through an agent or broker, often paying for the privilege. Unscrupulous agents sometimes loan the would-be-recruit money for this upfront fee, so essentially they become indentured servants who have no choice but to continue working in poor conditions to work off this debt.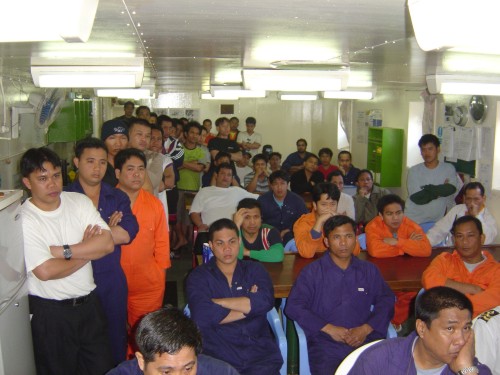 6. A Note About the Philippines Overseas Employment Agency
Those dudes suck. The POEA is kind of like the universal headquarters for Filipino sailors working abroad. Any time a worker is injured or takes ill, it needs to be arbitrated by these turkeys. And, seriously, the POEA must be on the take, because the way they compensate injured crewmen is stupid. Take this case where some poor engine fitter was burned over 35 percent of his body. He had to undergo numerous reconstructive surgeries and the POEA paid him a whopping $1,870 for his career-ending injury. Just under two grand to sustain him for his entire life. Oh, and when someone dies overseas, their family is only paid $50,000. Max.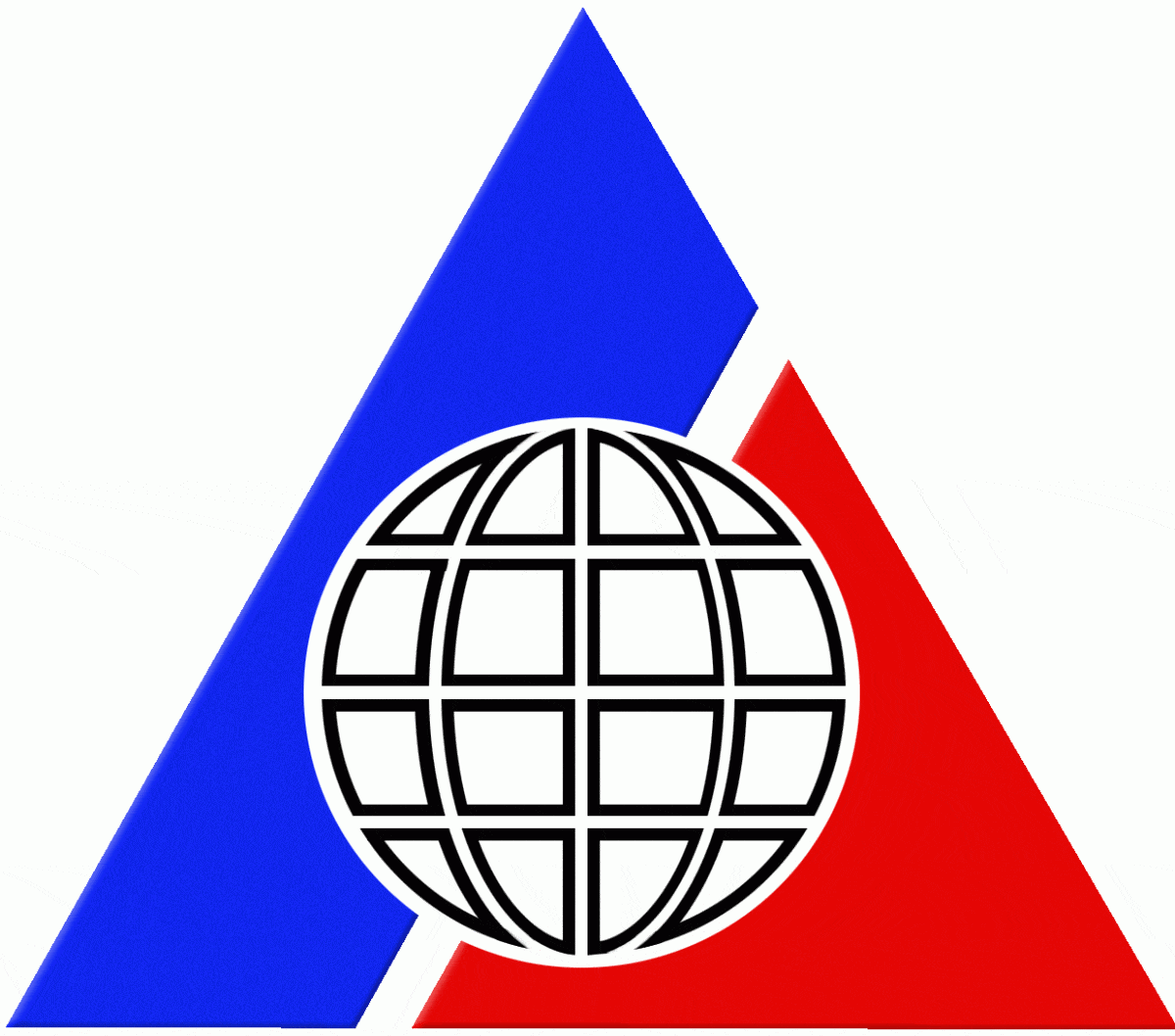 7. Okay, One More Note About the POEA
Here's another fun fact about working in conjunction with the POEA (which is basically mandatory): most of the time, some loophole in international law effectively negates any injured workers' ability to take their claim directly to their employer. A Filipino citizen can't file a suit for damages, say, because they aren't technically citizens of the country in which they live, i.e. that locations' laws don't really apply to them. Unless the commit a crime, obviously.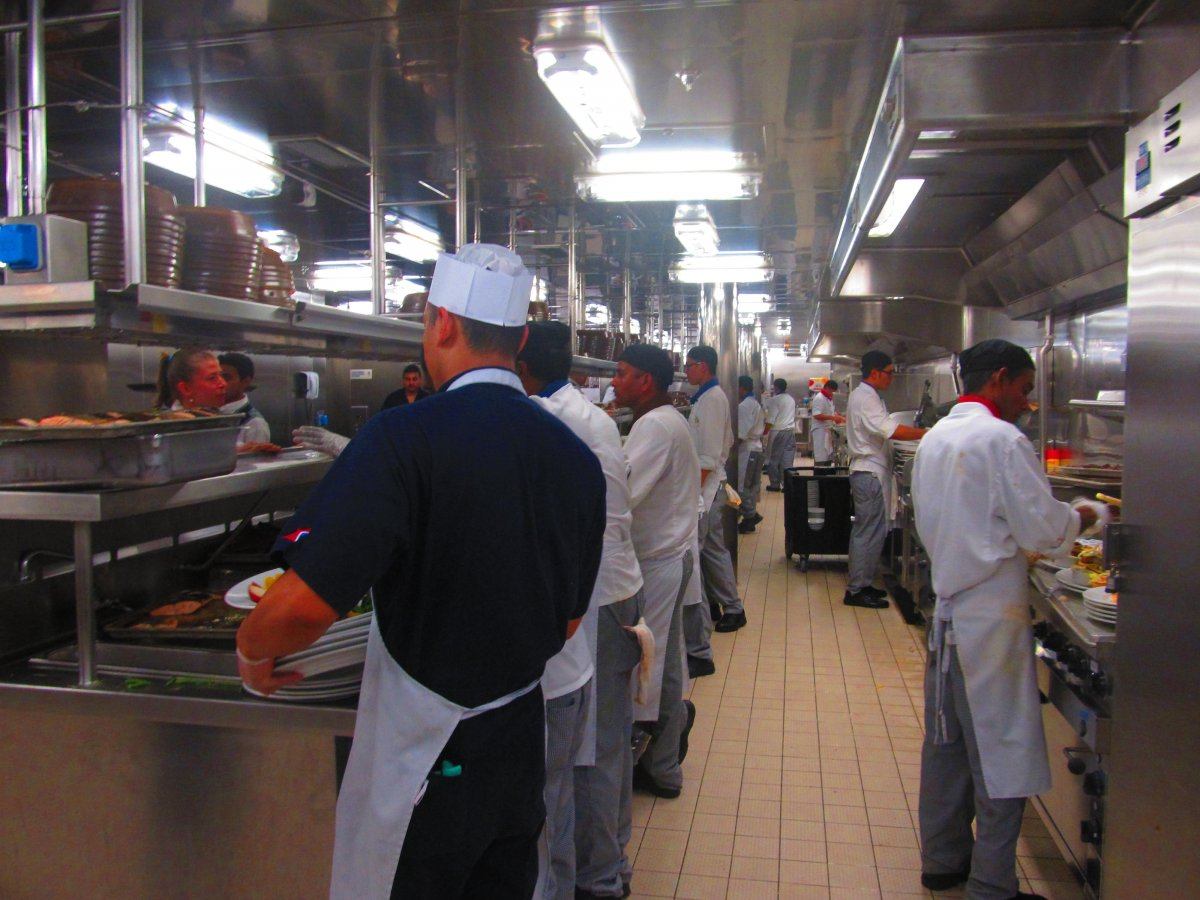 8. The Hours are Crazy
The average Filipino cruise worker (and other similarly exploited nationalities) works 10 to 13 hours per day, seven days a week. Waiters often work up to 16 hours per day. Some get under 6 hours of uninterrupted rest each night, which is well below health recommendations and international standards. Working 80 hours a week without a full day of rest takes its toll.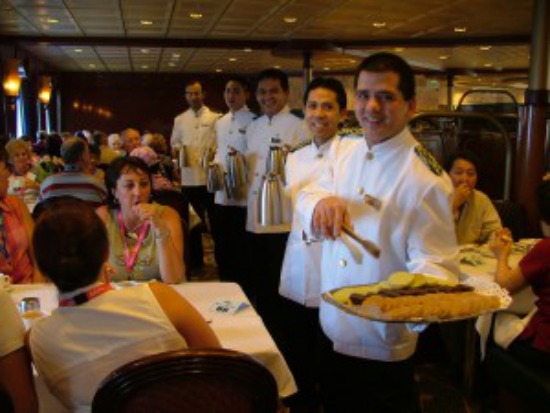 9. The Pay Freaking Sucks
So, the governing body totally blows, but Filipino seafarers often go through a four year program, so the pay must be decent, right? Nope. Let's talk about the story of a former American cruise employee who was making more than $1100 bucks a month more than her Filipino boss because, well, the dollar is worth more to the people from developing yada yada yada standard spiel. It's exploitative and unfair. Many Filipino cruise workers (and other employees from developing nations) say their employer holds a portion of their wages back as insurance so they don't quit. Nobody wants to complain about working and living conditions for fear of getting fired.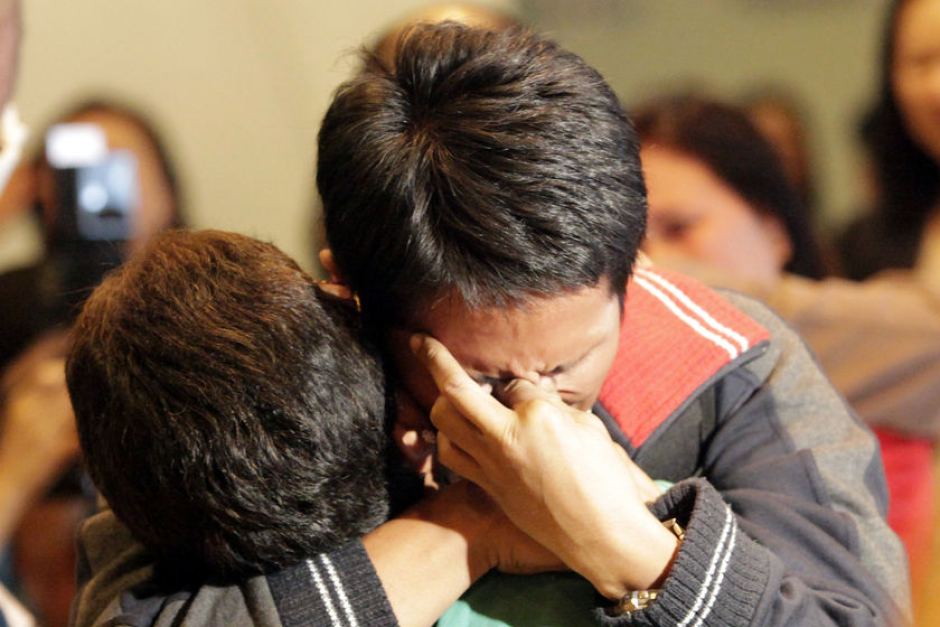 10. The Food Sucks, Too
So, the pay is terrible and you're basically S.O.L. if you suffer an on-the-job issue, but the food must be … you know it isn't. One former employee put that experience thusly: "imagine eating at your high-school cafeteria 3 meals a day/ 7 days a week…". Yum. They're definitely not eating like the passengers they serve, and most crew lose weight by the end of their contracts.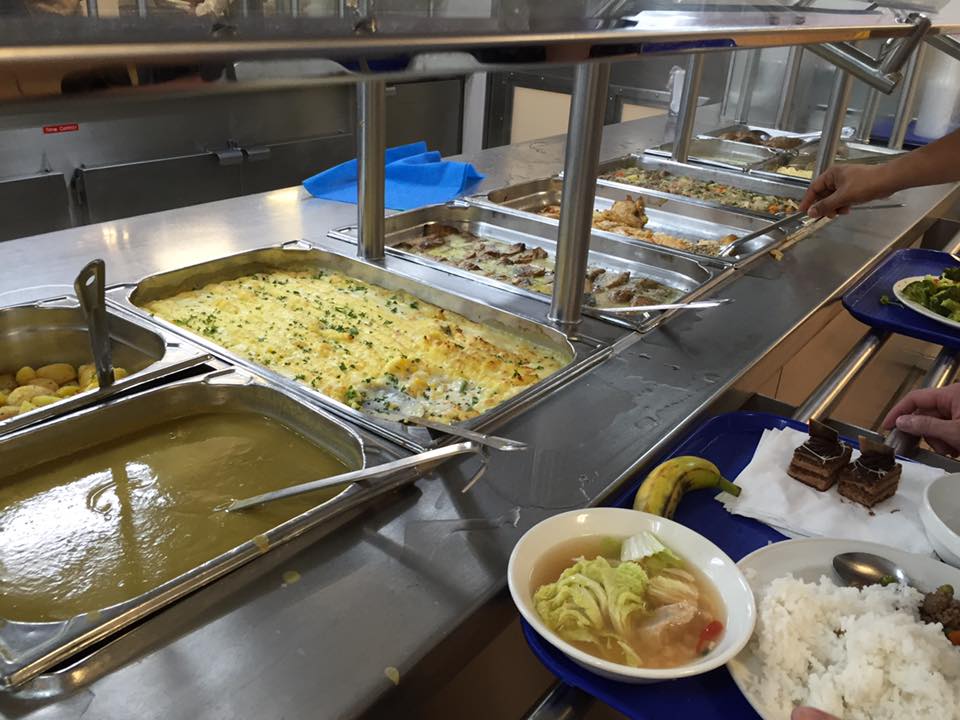 11. They Go Months, Sometimes Years, Without Seeing Family
The average Filipino cruise worker's contract is for a year, meaning they work like a dog for 10 months and then have a two month vacation. It sounds like a fair deal, but that's a long time not to see friends and family. Usually these workers are so exhausted after a ten month shift, their "vacation" back home is just recovery time before enduring yet another 10 month stretch.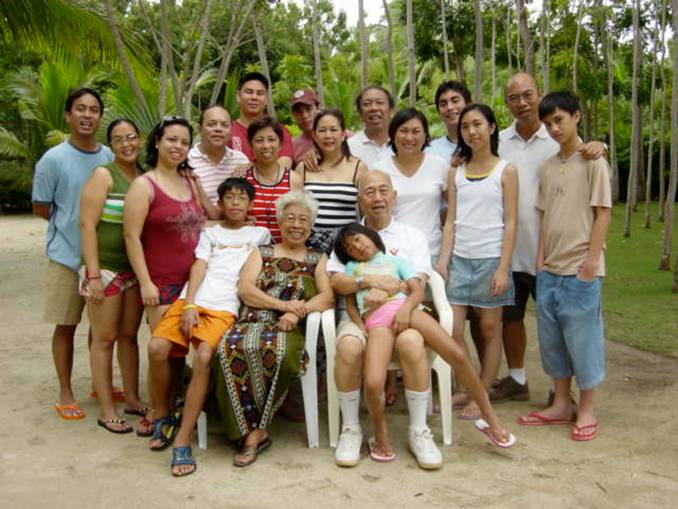 12. The Filipino "Mafia"
They exist in shadow; often called a myth, no one is certain of their existence. And yet … many a cruise ship passenger recalls an instance of needing another glass of whiskey after the bar has closed, only to find themselves treated to a fresh bottle for the right price. Among the cruise ship staff, competition for the best tips and the right standing is legitimately fierce, so they often form networks to share tips and access to high rolling passengers. There are also rumors of negative reactions to mistreatment Filipino employees, who may (or may not) spread the word to their buddies throughout the ship.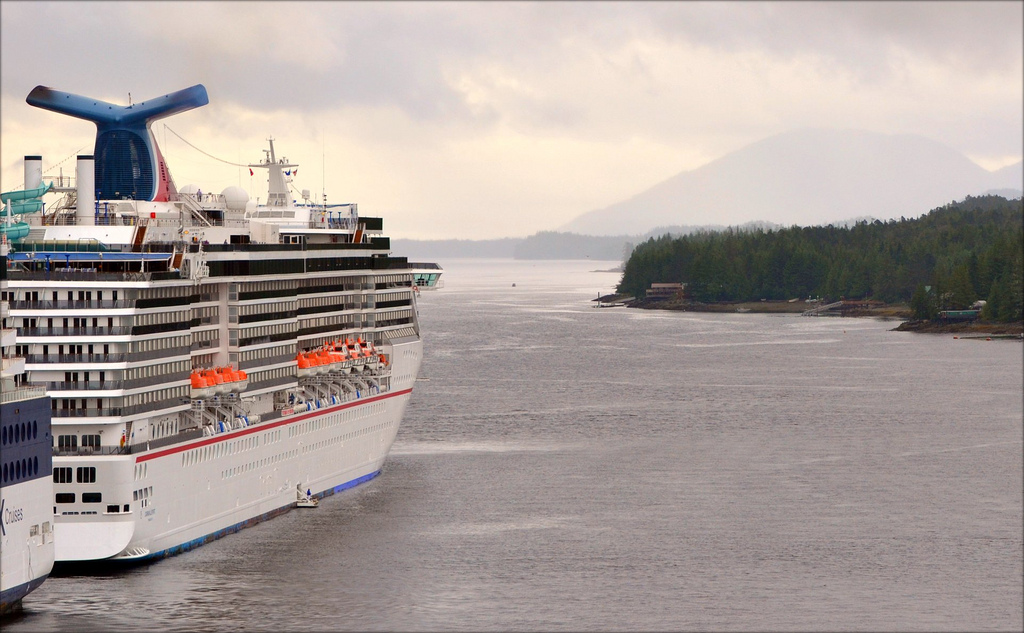 13. They Dominate Japanese Sailing
For the past several years, Filipino seamen have accounted for the vast majority of crew manning the ships in the Japanese merchant fleet. In 2009, 70 percent of Japanese operations were manned by Filipino crews, a fleet 28,000 strong.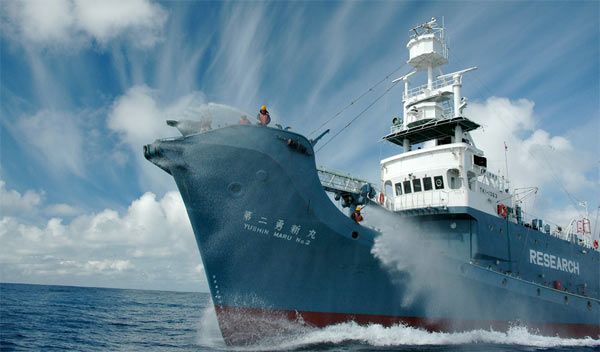 14. There's a Thing Called a 'Sweatship'
There's a breed of merchant sailor who work on what's called a "sweatship," wherein the ship is actually licensed to a country other than the one it's really owned by (because of saving money). Some of these ships are so thoroughly decrepit that they hardly hold water, let alone serve their employees reasonable facsimiles of food and water.