Winter may have its snowy charms, but we all crave the warmth after a few weeks in a deep freeze. That's when people start dreaming of an escape to an island, resort or city in the sun. When you're getting tired of the cold and dark months, there are always some tempting hotspots that are either experiencing their summers or are just blessed with year round sunshine. Looking for a place to thaw this winter? Here are some of the best warm weather getaway ideas to help you beat the winter blahs.
1. Hawaii
Hawaii enjoys great weather all year round, and winter is no exception. It may experience a little more rainfall during those months, but don't let that deter you. They're usually short bursts or at night time, so it shouldn't impact your beach, golf or sightseeing time. The daytime temperatures hover around the 80 degrees mark, but evenings can be comfortably cooler. If you're coming from the snow belt, you'll have no complaints. Whether you visit Oahu, Maui, Kauai or the Big Island, you'll find plenty to see and do – or not do, if relaxation is your preference. Bonus, winter is the best time to spot humpback whales in Hawaii.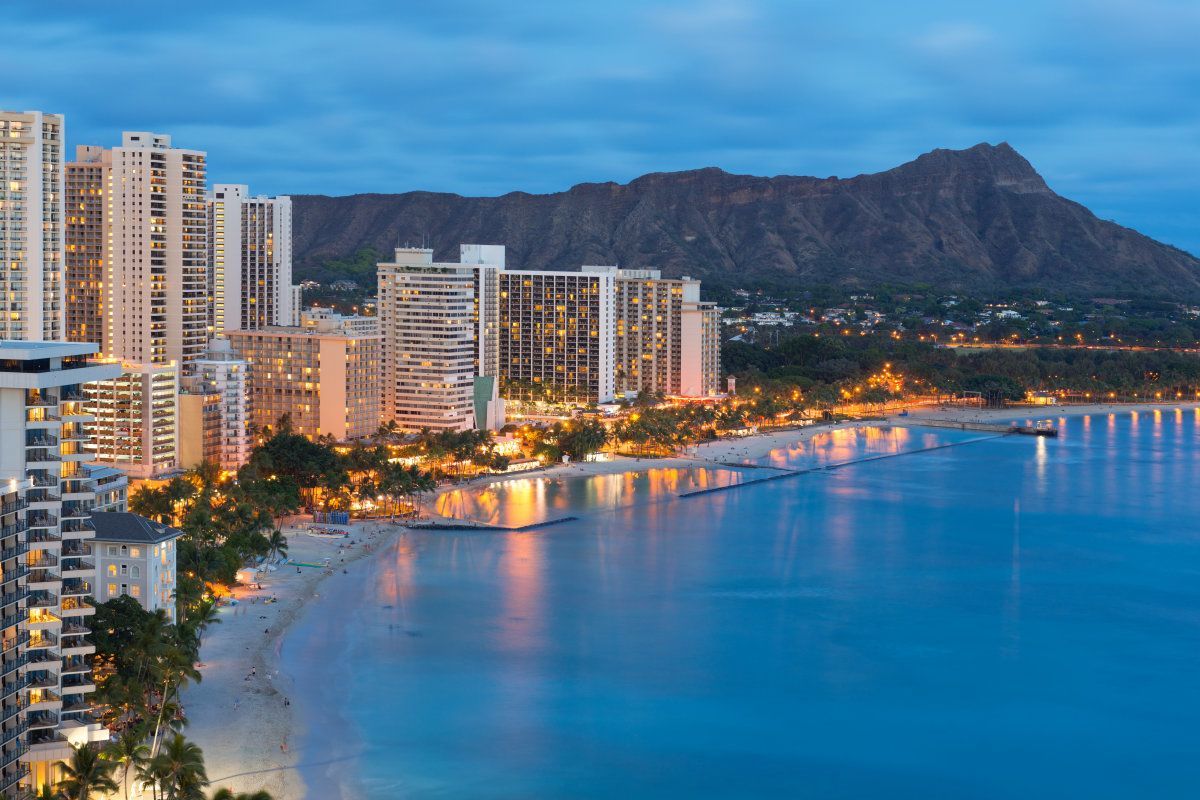 2. Bahamas
The Bahamas are a quick and easy trip away if you're located on the east coast of America. The average temperature high in January is 77 degrees, so you can count on weather that's comfortable, but not sweltering. Bring a light sweater for evenings. If you're looking for a quiet vacation, try a small private resort in the Exuma Cays.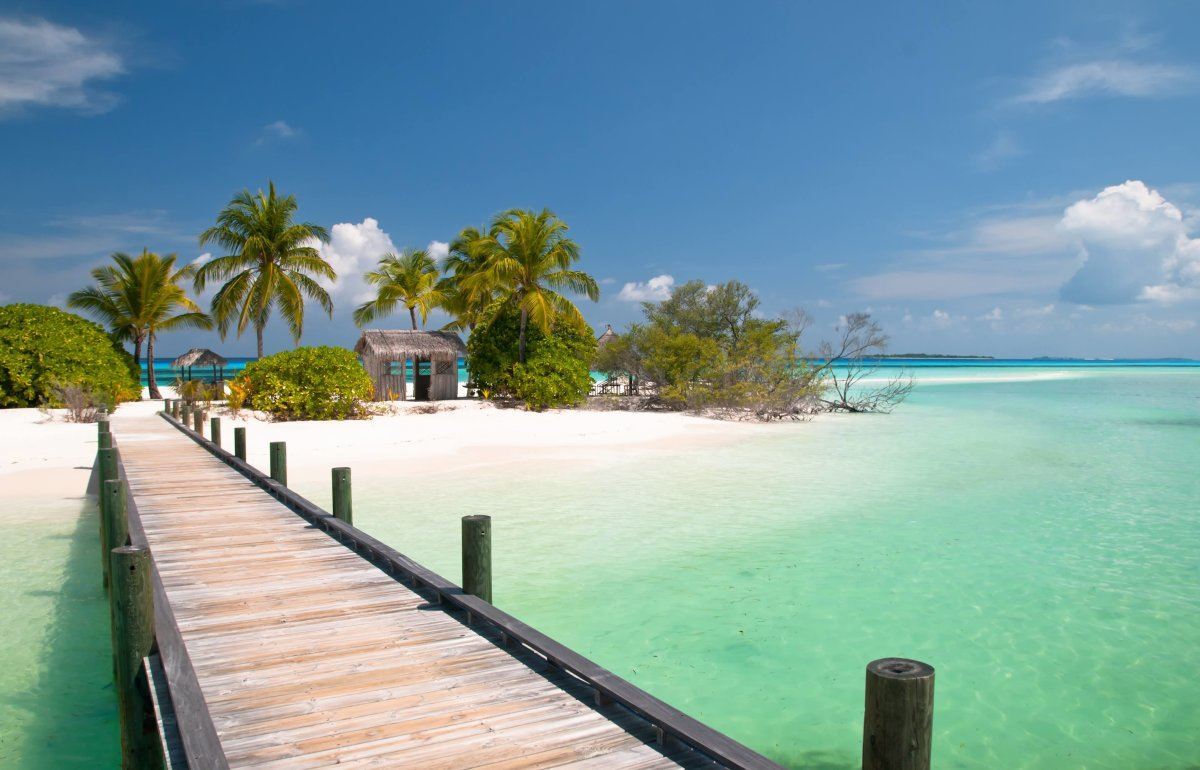 3. Costa Rica
January is one of the best times to visit Costa Rica because it is the beginning of the dry season. It can also be extremely popular during this time of year as well, so it's best to book ahead. Thanks to the pleasant weather during this season, it's a great time for taking eco-tours and checking out the exotic wild life, but save some time for the beach, too.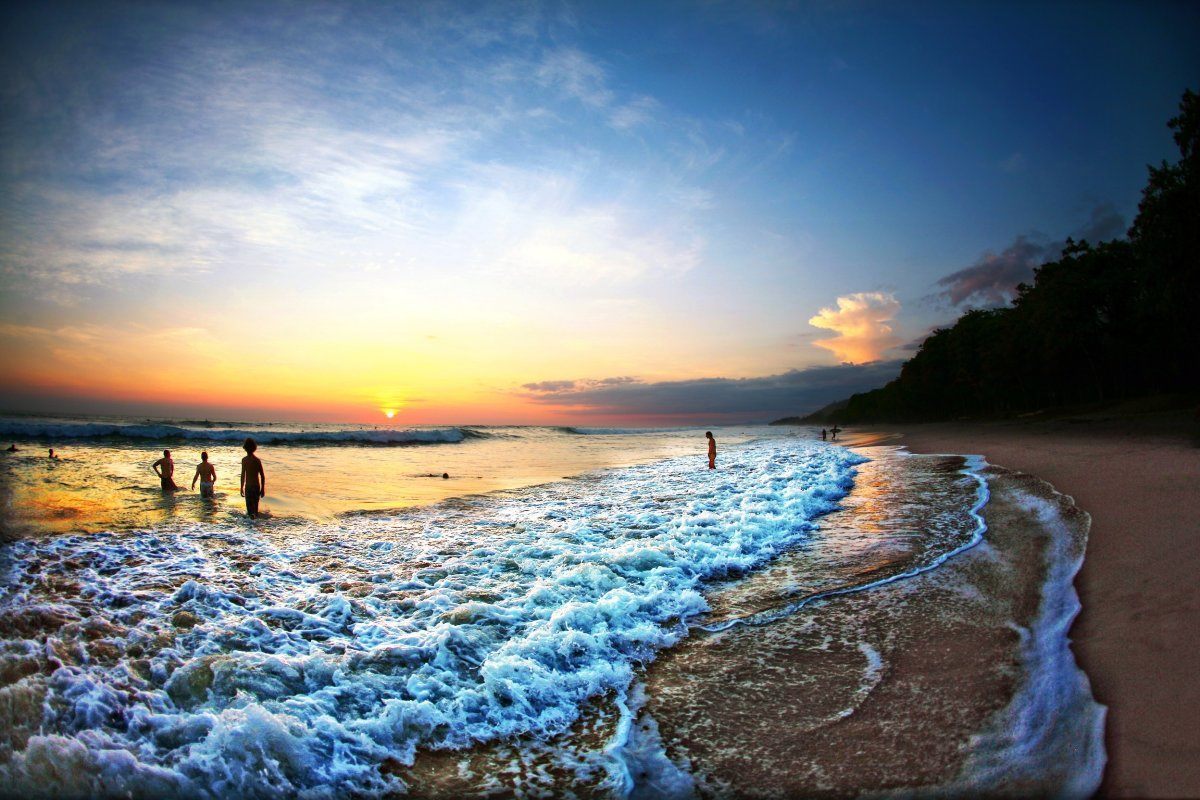 4. Puerto Rico
U.S. citizens don't need a passport to go to Puerto Rico, but it feels like a foreign getaway. The food, the music, the culture and the rum drinks are as satisfying as the natural wonders like rainforests, waterfalls and bioluminescent bays. With the average January high temperature being 80 degrees, you can comfortably chill by the beach or pool.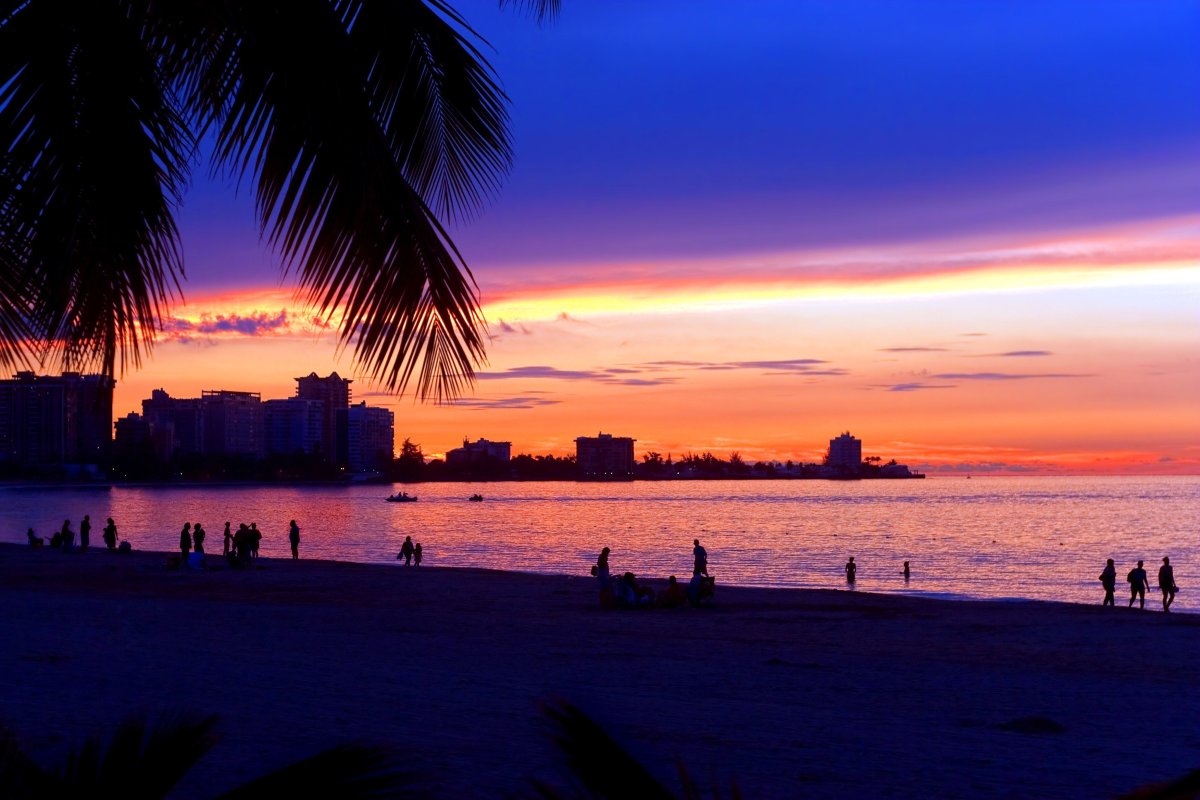 5. Turks and Caicos
Turks and Caicos makes an idyllic beach getaway and snorkeler's paradise, just what you need to thaw out this winter. The average January high is 80 degrees, and there are plenty of luxurious hotels and resorts to stay right by the water. Don't miss the white powder sands of Grace Bay Beach, which was voted the second best beach in the world by TripAdvisor.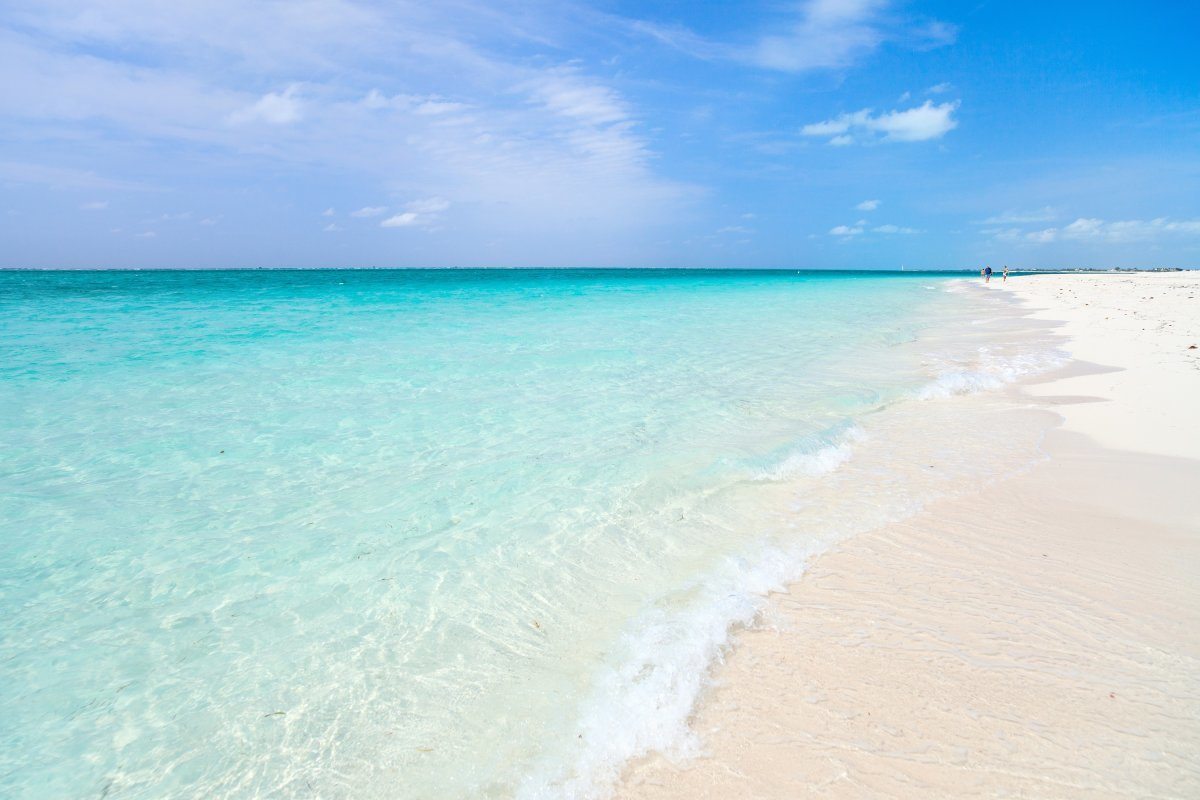 6. Arizona
Arizona cools down quite a bit in the winter, but most people prefer those 70 degree averages to the ones closer to 100 during the summer. Scottsdale is a tempting town to visit with a vibrant culinary scene, relaxing resorts and views of the beautiful Camelback Mountain. If you're a golfing enthusiast, you can't go wrong with an Arizona winter break.
7. Fiji
Have the time and funds to go a little farther afield? Exotic Fiji has an average January high temperature of 88 degrees. There are secluded romantic resorts as well as family friendly places to stay and plenty of activities to keep everyone as busy as they want to be. It's a South Pacific getaway that dreams are made of.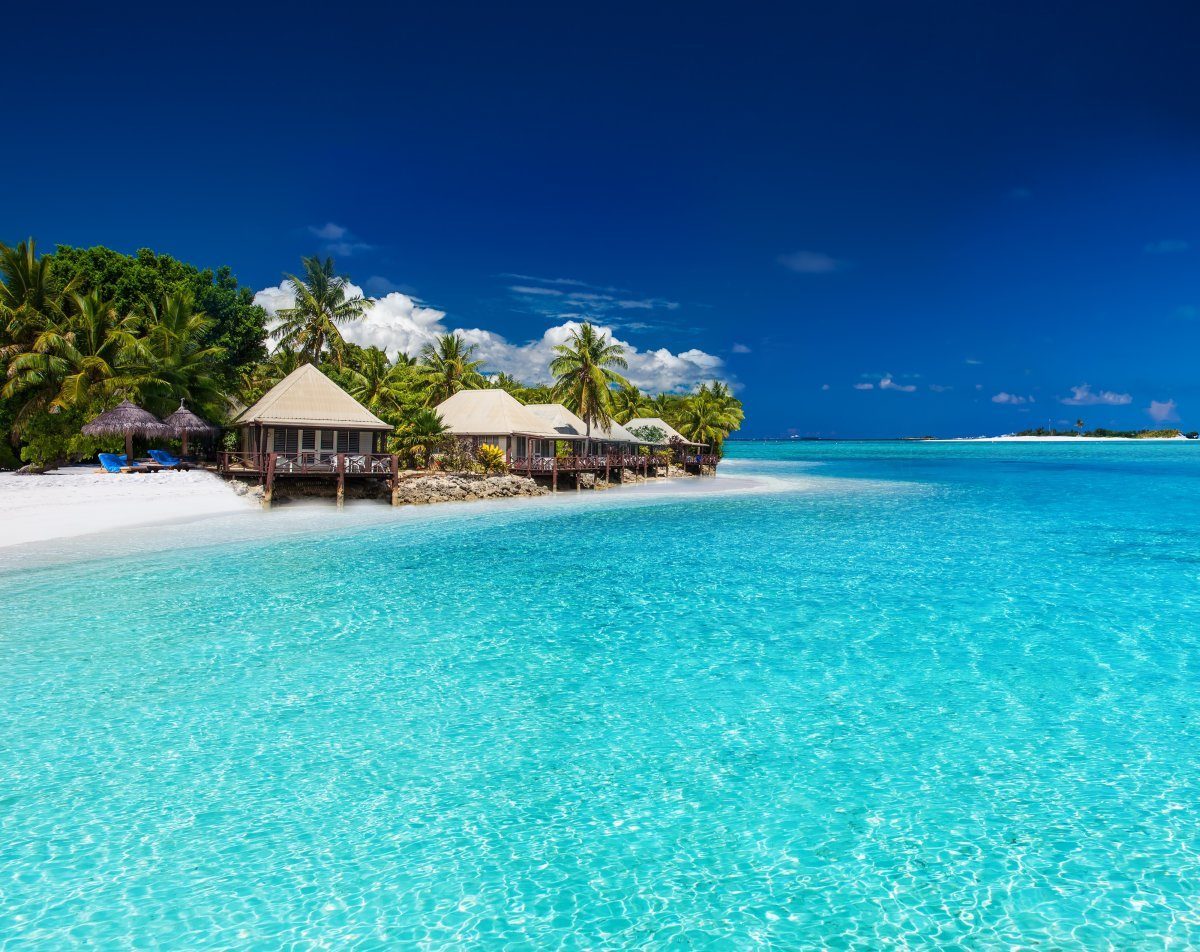 8. Mexico
There are countless places in Mexico to go and escape from the cold. The laid-back surfer town of Todos Santos is a good option, with an average January high of 77 degrees. It's located at the foothills of the Sierra de la Laguna Mountains and it wouldn't be surprising to see dolphins from the shore. Cabo San Lucas is another popular Baja resort spot that might be more your speed if nightlife is of interest on your getaway. Of course, Cancun and the Riviera Maya offer plenty of vacation options for those fleeing the winter weather up north, complete with culture, cuisine, beaches and nightlife.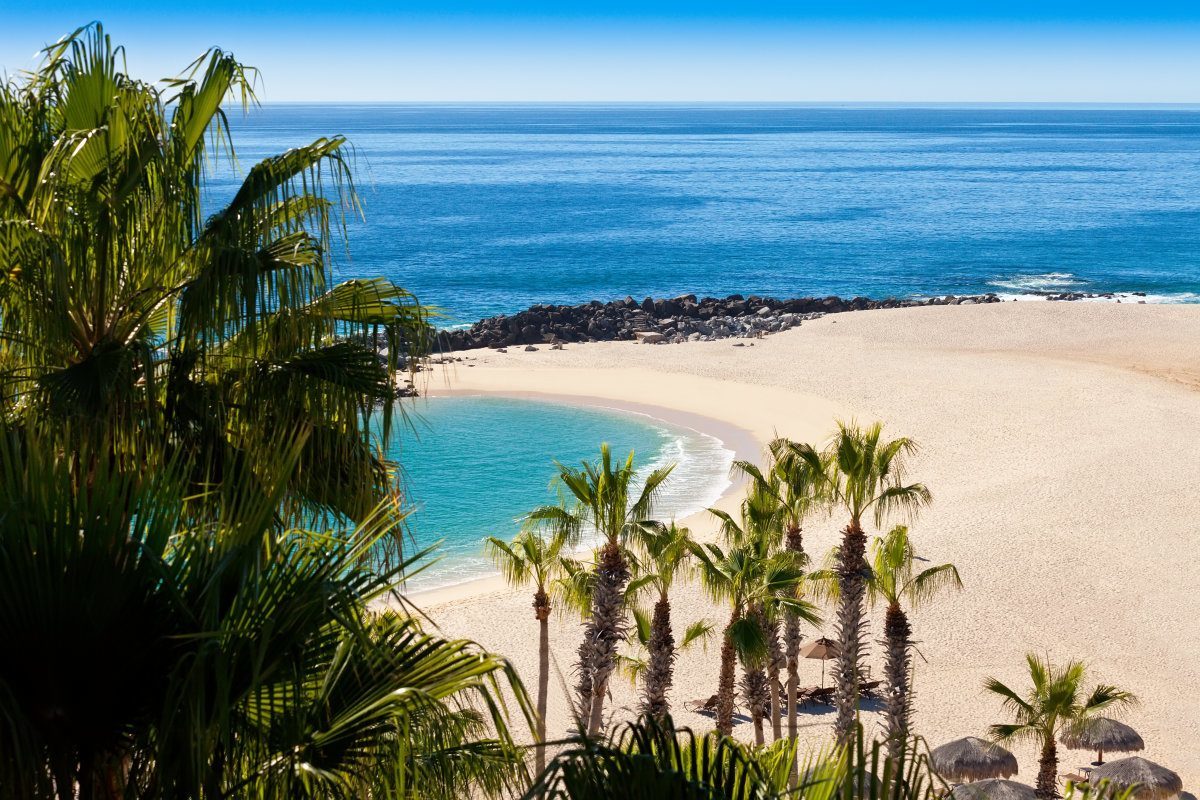 9. U.S. Virgin Islands
The U.S. Virgin Islands have year round warm and welcoming weather. The islands of St. Croix, St. John and St. Thomas each have their own flavor and offerings. Dining, shopping, and spending time at the spa are all top things to do when you're not snorkeling or relaxing on the beach. Americans don't need a passport to visit the USVI, so it's an easy escape.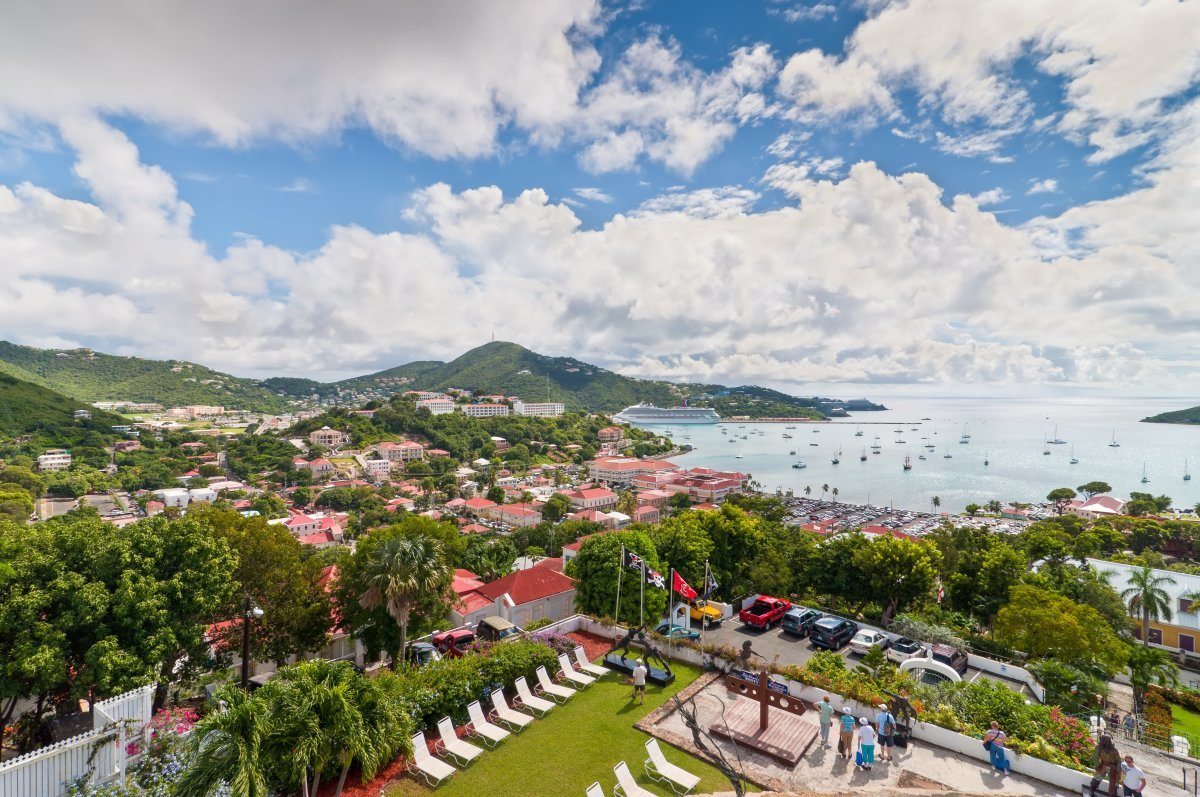 10. South Carolina
Myrtle beach has a mild climate most of the year, with plenty of sunshine to beam down on you while you're on the links. With temperatures in the mid fifties, it's not beach weather, but it should still help you thaw out from the winter depths back home. Head to Charleston if you want a sophisticated city break dripping with Southern hospitality. You shouldn't need heavy coats, boots and sweaters here.
11. Canary Islands
The Canary Islands are one of the most popular tourist destinations for British and European residents looking to catch some rays in the winter. These Spanish islands are not too far from Morocco, so the weather is subtropical perfection – not to hot but definitely warm and toasty. Tenerife, Gran Canaria, Fuerteventura and Lanzarote all offer plenty of natural and cultural wonders to explore.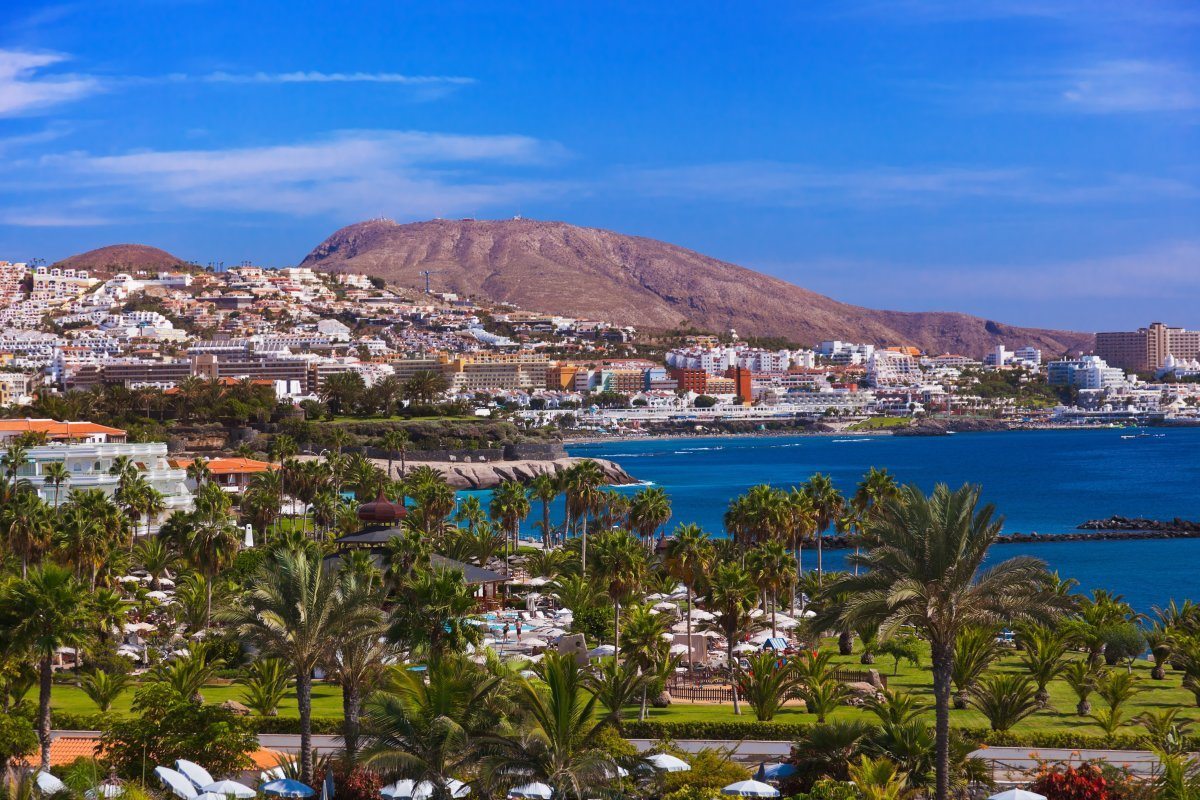 12. Barbados
It doesn't get much better than Barbados if you're looking for an island escape in winter. The daytime weather hovers around 86 degrees but the cool sea breezes and rum punch keep you from overheating. The restaurant scene is world class and there's a range of accommodation to suit any budget or style. Romantic interludes, family fun, cultural interests and beautiful beaches make this one satisfying compact island.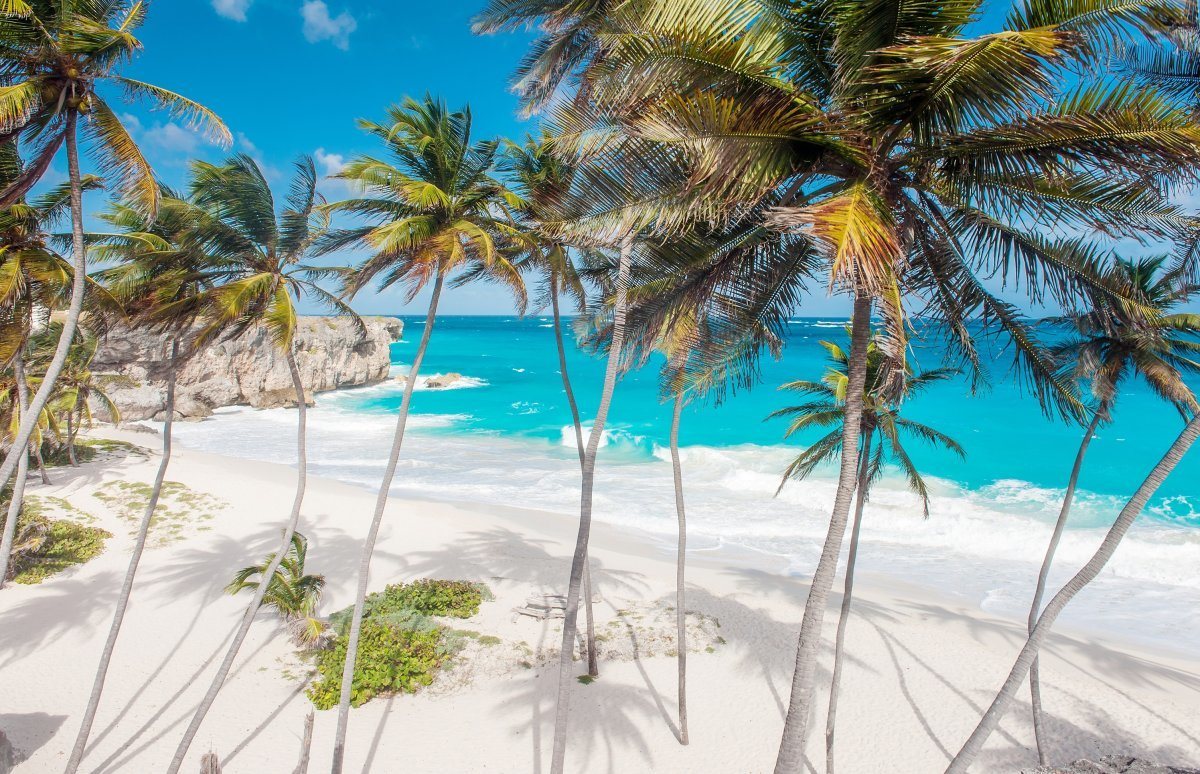 13. Florida
If you're seeking some fun in balmier climes, you can't go wrong with a winter trip to Florida. There's a reason why the snowbirds flock down here when the thermometer dips. Whether you relax in the Keys, indulge in the Miami South Beach scene, explore Sanibel Island or enjoy Palm Beach, there are endless warm weather choices for a stateside winter getaway in the Sunshine State.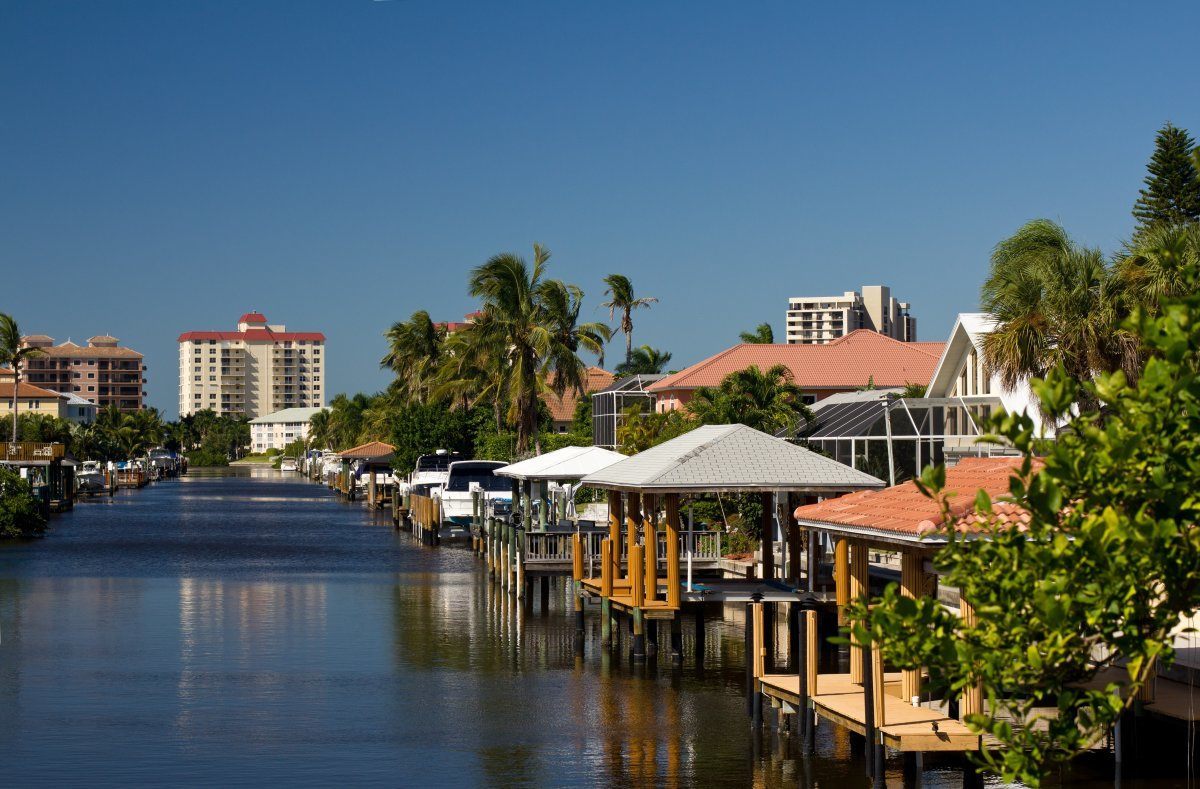 14. Thailand
For a farther-flung winter vacation, South East Asia's kingdom of Thailand is the whole package. Idyllic islands, exotic temples, friendly people, spicy food and more await your discovery here. The rainy season ends in October, so you shouldn't have to worry about excessive downpours or monsoons. Cool sea breezes help keep the temperatures moderate. The mountainous regions in the north can be cool in the winter, but the southern peninsular and islands show off best from November to April.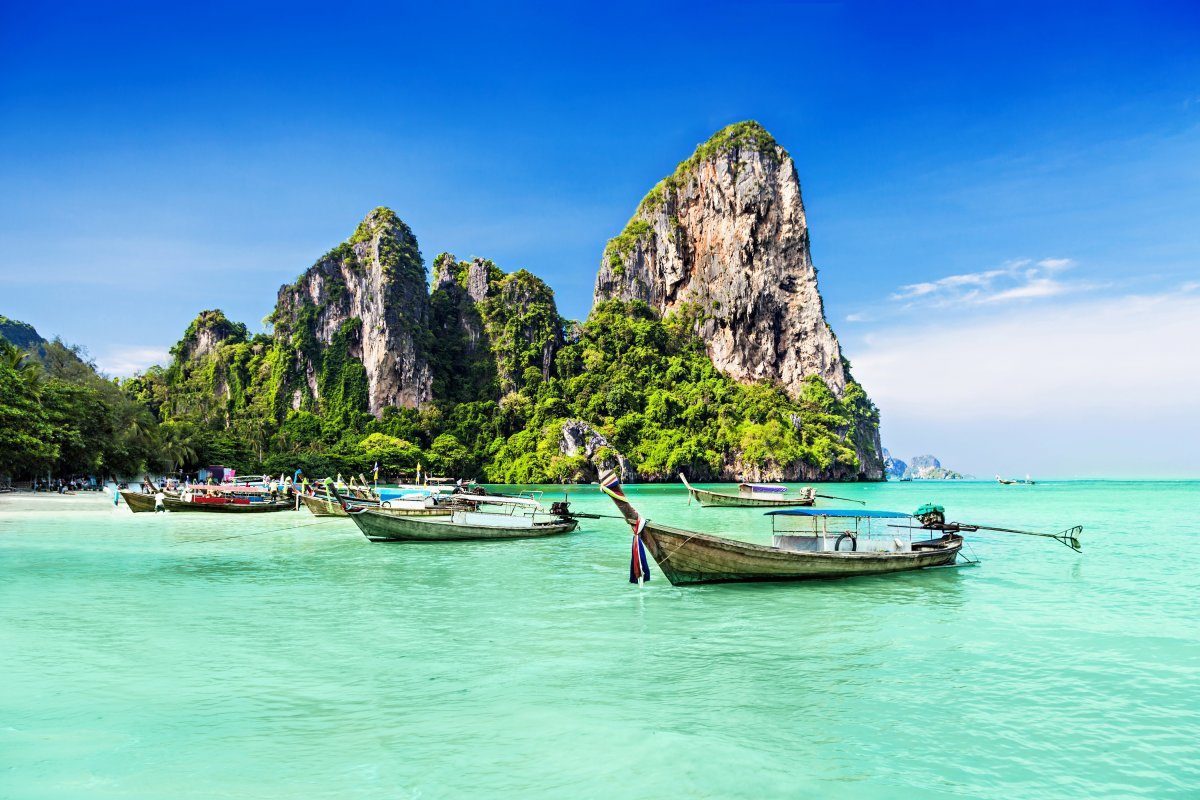 15. Dubai
If you need a change of pace to shake you out of your winter doldrums, Dubai will deliver. It makes a wild and wondrous city getaway unlike any other place on earth. It's seasons are hot and hotter, but between October and April is the most comfortable time to visit. Because of this, it's heavy with tourism at this time of year, so you wont' have Jumeirah Beach or the souks to yourself. You need to book well ahead and have deep pockets to do Dubai right.