As man climbed down from the trees and began establishing their place on the surface of our awesome planet, they began to build. They built small, easily accessible cities near the water. Then, over the course of centuries, those small towns drew new citizens and they grew and flourished and became centers for culture and knowledge. Now, those early monuments to the ingenuity of man are being threatened. The Earth's changing weather patterns have been a topic of much debate over the last few years. While there are still some who believe that the planet is spinning along right on course, a growing number of people are concerned that storms will get more violent, ice in the Arctic will continue to recede, and the water level will rise. Most scientists are convinced that unless action is taken, well, before you hit the end of this sentence, then we could be looking at catastrophic changes to the face of our planet in the next 100 years. Most experts believe that climate change is real. You may or may not be on board with that theory, but either way, just consider this: The biggest and best cities on the planet Earth were all created — out of necessity — near the water, and whether or not you believe that climate change is man-made or a real threat, you should absolutely see some of these incredible urban centers soon, before they become flooded relics of their former selves.
1. New York
How hard do we really need to work to recommend the center of all human culture, the greatest city on the planet? Home to Broadway, the Met, Madison Square Garden, and so much more, the history of New York is the history of America. There's something in this city to recommend to literally every person you've ever met. It's a bright, bustling testament to humanity and if you've never been there, then you're truly missing out. Sadly, the Big Apple is vulnerable to climate change's wrath. You saw what Superstorm Sandy did to NYC when it breached the sea walls on the south end of Manhattan. Rising sea levels will not be kind to this island metropolis.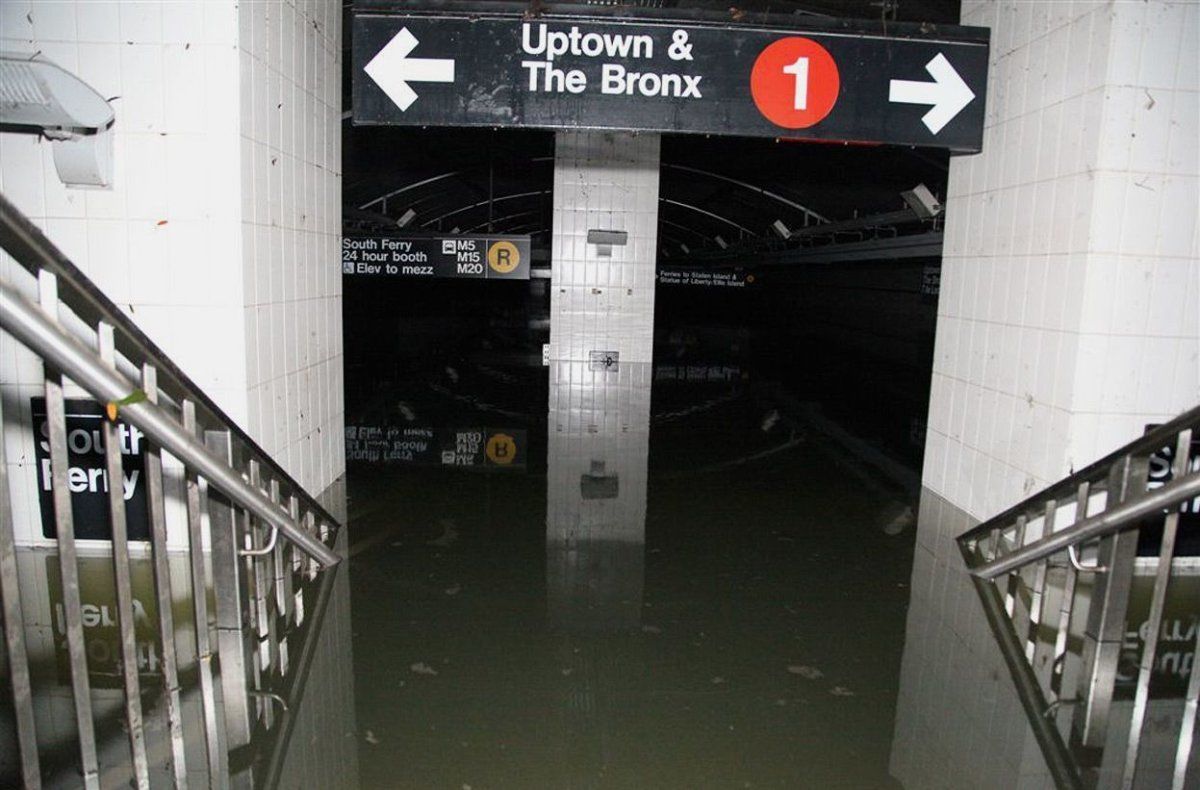 2. Amsterdam
Yes, okay, Amsterdam has legal marijuana and prostitution, but there's so much more to the city that doesn't seem to escape the Netherlands' borders. For starters, Amsterdam is one of the most beautiful cities in the world. Simply walking along its canal-lined streets and soaking up the city's breathtaking architecture is a treat in and of itself. And that's before you get to the incredible array of museums for which the city is known. Unfortunately, Amsterdam is also basically underwater already, so you might want to take in the sights before things get too, you know, drown-y. The dykes can only hold back so much H20.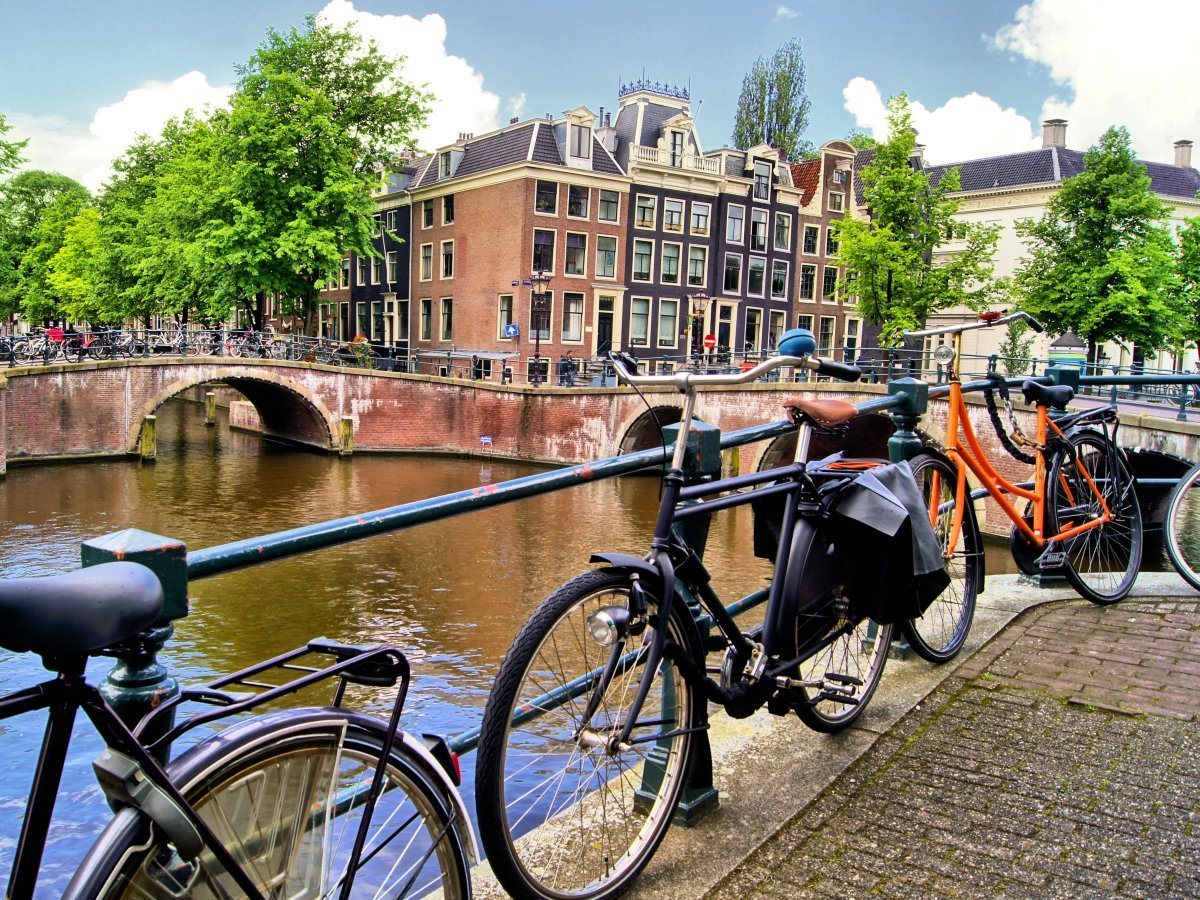 3. Venice
In its hey day, Venice was the capital for culture in the world. It's also one of the loveliest cities ever built by human hands. A beautiful relic of the old world, Venice is filled with grand palaces, churches, clock towers and estates that are simply waiting to be explored. Venice is an extremely pleasant city to traverse (provided you don't mind some close quarters), and your travel life isn't complete until you've taken a slow gondola ride down one of its famous canals. Sadly, flooding is all to common in this sinking city, and Piazza San Marco is often knee-deep today. It's only a matter of time before all its glory is underwater.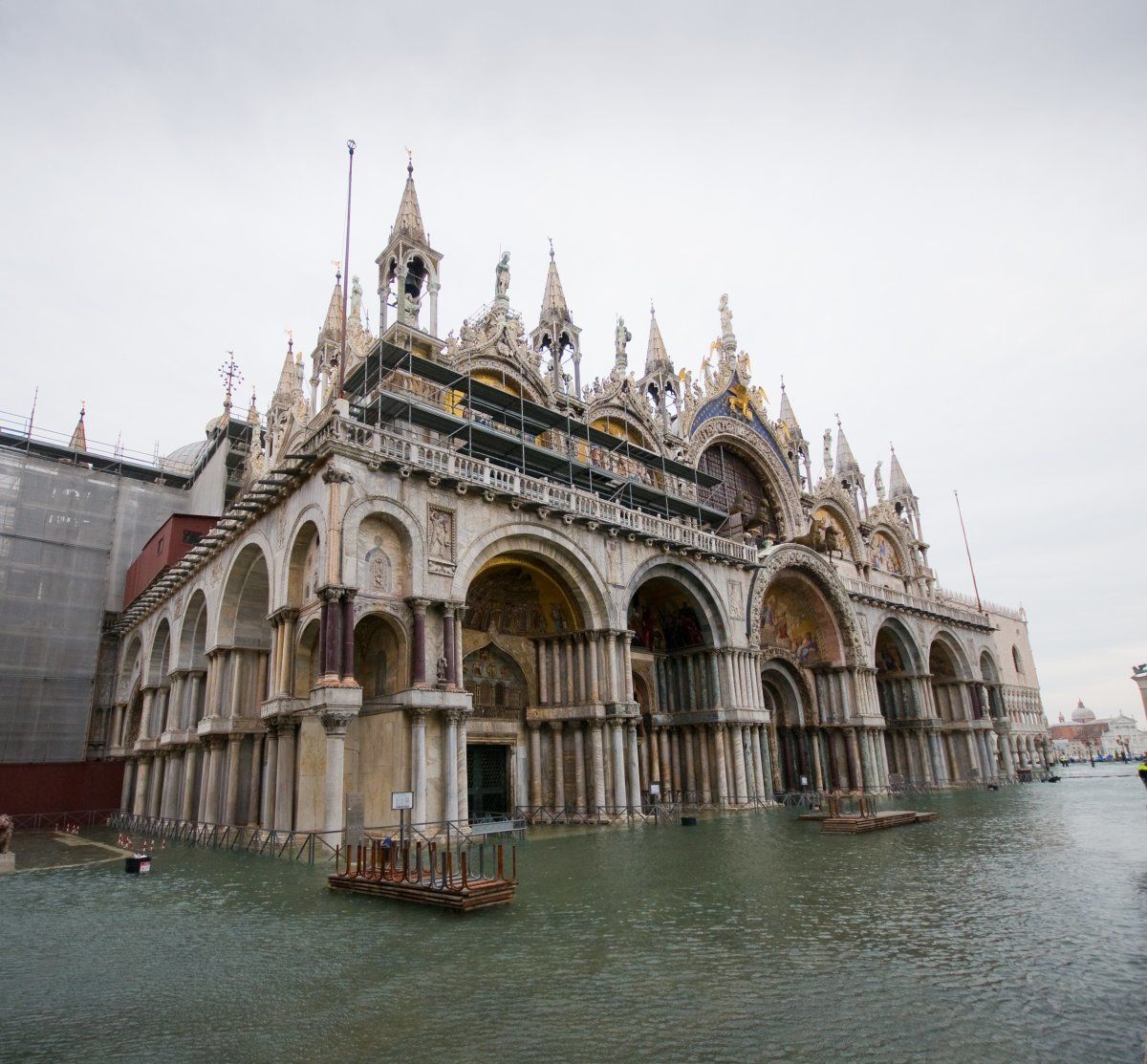 4. Bangkok
Bangkok is a city of contrasts. On the one hand, it's got more than enough cultural attractions to keep an historian sated (the Grand Palace is a one-of-a-kind feast for the senses). On the other hand, it's also a place to get into all kinds of dirty bad fun. All in all, though, the city is safe for the intelligent traveler and its position as a center of wealth in Thailand makes it welcoming to any tourists looking for a Pacific Rim experience. However, the canal systems that hold back the Chao Phraya River can't always handle the flow, as evident during the devastating 2011 floods. Parts of the city were literally six feet under during that disaster, which caused $45 billion in damages.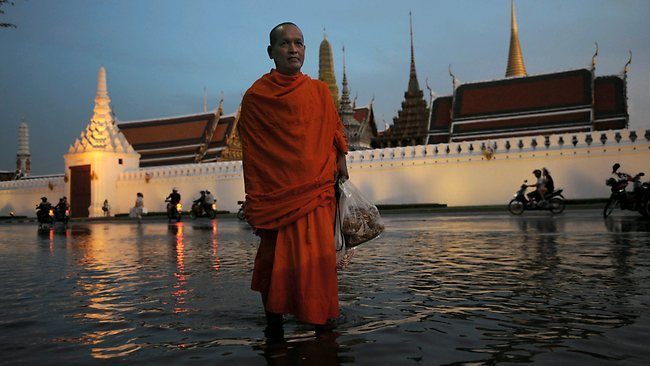 5. Miami
Miami is about as close to Europe as America gets. Not geographically, of course (that distinction belongs to Hamlin, Maine for you trivia buffs). In terms of pure, vibrant culture though, Miami is a city taken straight from the shorefront of the Spanish Riviera, with some Art Deco whimsy thrown in for good measure. Its prominent position right on the Hurricane-prone Atlantic, though — and it's presence in a state that's only about an inch above sea level to begin with — makes it a prime candidate to get taken down by a vengeful planet as climate change worsens.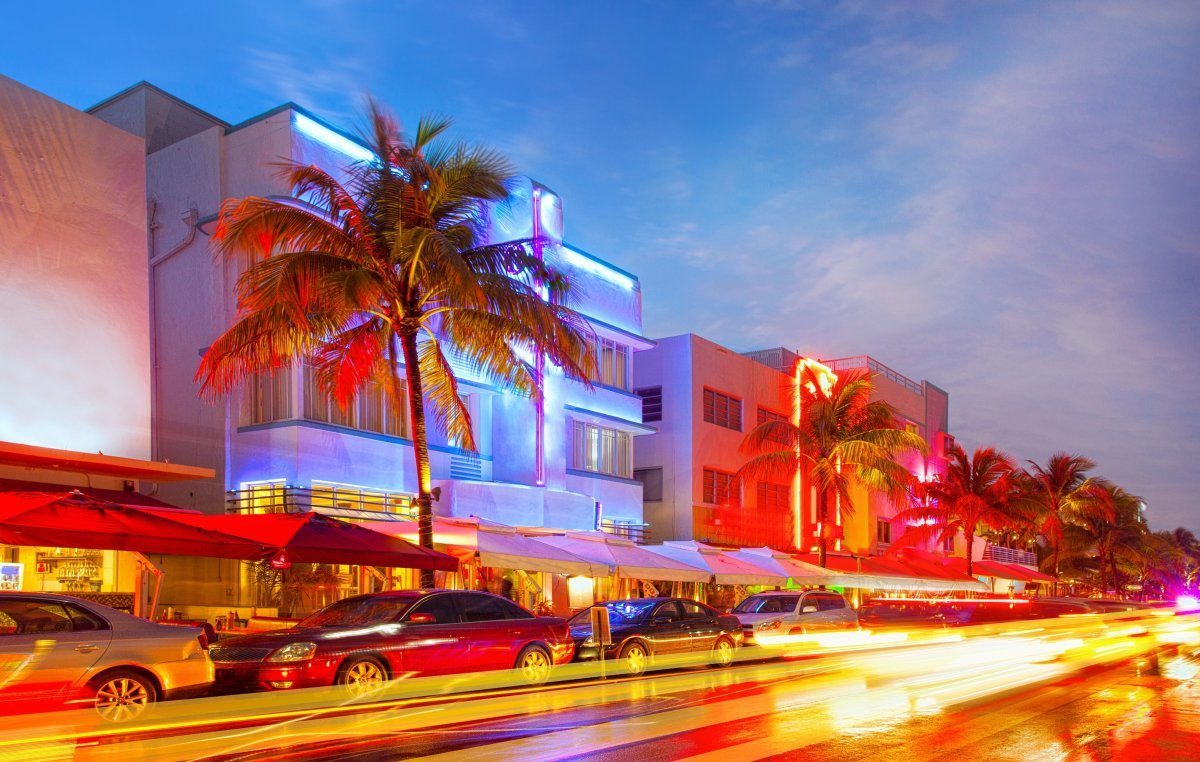 6. Tokyo
If you've ever considered a trip to Japan's capital, it might be time to start saving those pennies. While it has gleefully adopted the bright lights and go-go culture of the West, Tokyo is still a city all its own. From its culture (kabuki, anyone?) and architecture to its neon nightlife and exquisite food, Tokyo has created image that is immediately identifiable the world over. However, crippling floods have impacted the Kanto region in recent years. The capital could be similarly submerged in the near future, as the banks of Tokyo's Sumida River swell and the nearby ocean levels rise. The city has a network of surge tunnels to help out in a flood, but time will tell if that's a sufficient solution in a strong storm. Tokyo is also overdue for a big quake and sits at the foot of a dormant volcano that appears to be waking from its slumber. This may be a ticking time bomb, so visit soon before its too late to experience its wonders.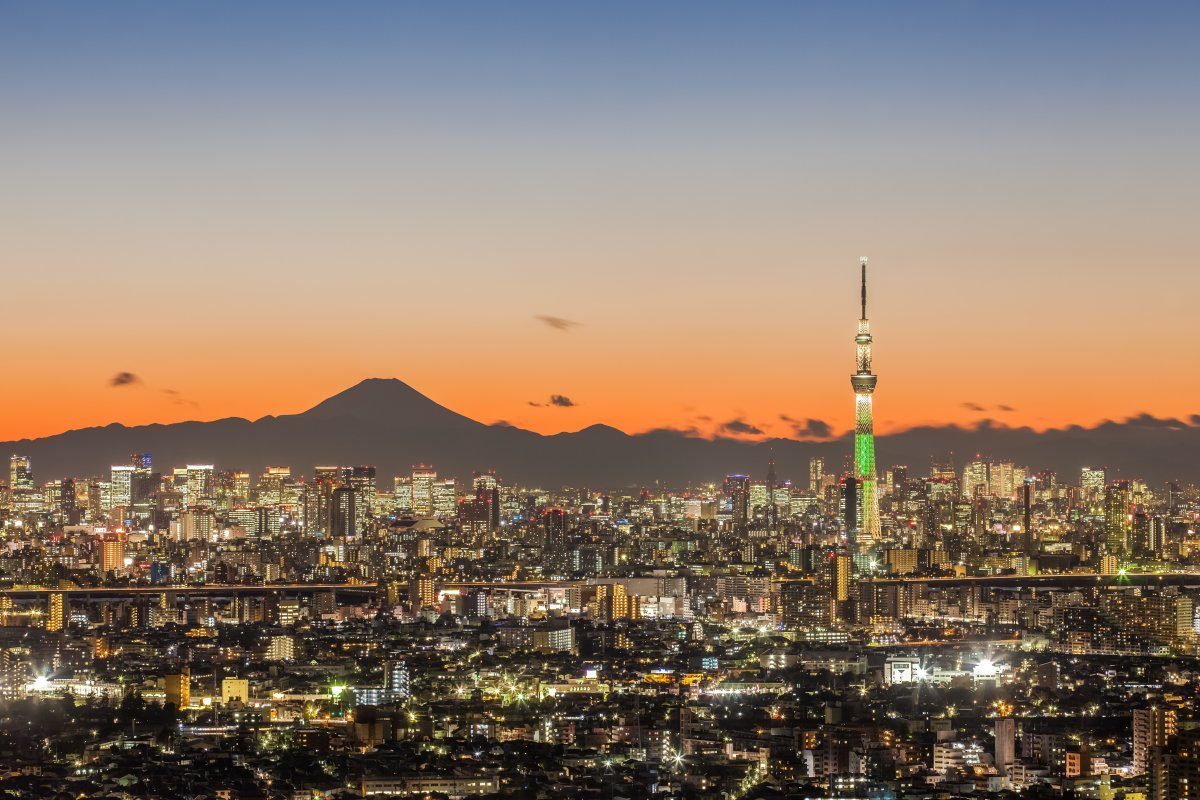 7. Honolulu
Ah, Hawaii, America's island paradise. Its Polynesian history and culture plus its world class beaches and natural beauty make it a mega tourist draw. Of course, like Tokyo, the tropical nirvana is also surrounded by volcanoes as well as thousands of miles of ocean. Honolulu is pegged for peril, according to several climate change studies. Temperatures, rainfall, ecosystems, coral bleaching, tourism and tropical diseases will be impacted, but of particular concern is the rising sea levels. They have risen 0.5 to 1.3 inches per decade during the last century. If, as projected, there is a 1 to 3 foot rise by 2100, that would mean bye-bye Waikiki.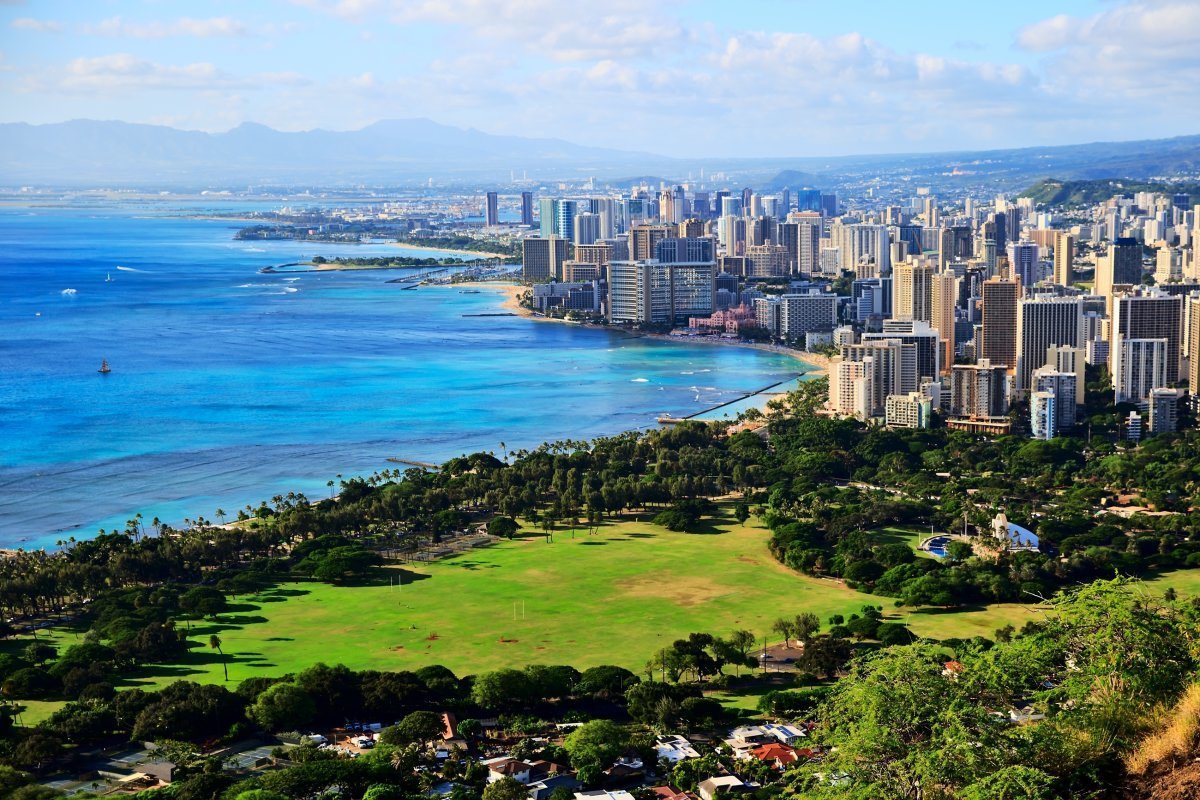 8. New Orleans
New Orleans has already been hit by nasty weather in a truly cataclysmic fashion, but it seems that as climate change worsens, the Big Easy will be subject to even more abuse at the hand's of Mother Nature. It is said that the Gulf of Mexico swallows about a football field's worth of land in south Louisiana each hour. From the French Quarter to Bourbon Street, the city's inimitable Cajun culture may soon be sitting underwater. Heck, even if you're not worried about the ravages of the planet, you should head down to New Orleans, because there's no other American city that knows how to party quite as hard.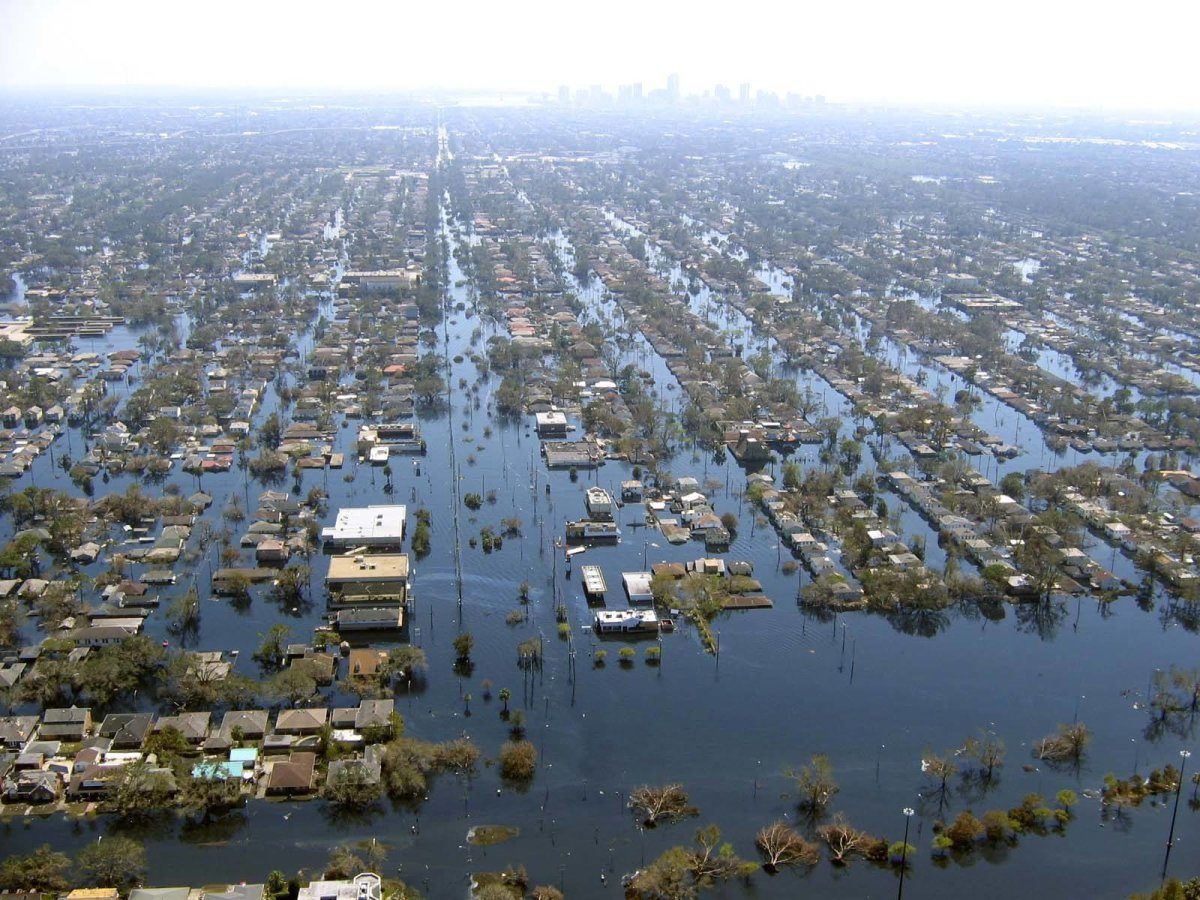 9. Ho Chi Minh City
Vietnam's commerce and cultural capital is a South East Asian tourism tiger that hovers right around sea level. Typhoons and tropical storms frequently menace it, and when the oceans rise, it will engulf this vibrant city. It is said to be sinking by a rate of 2cm a year. The city is attempting to develop an urban flood-control program, but it's a tall order. HCMC has endured several floods in recent years, and it may only be a matter of time before we say so long to old Saigon.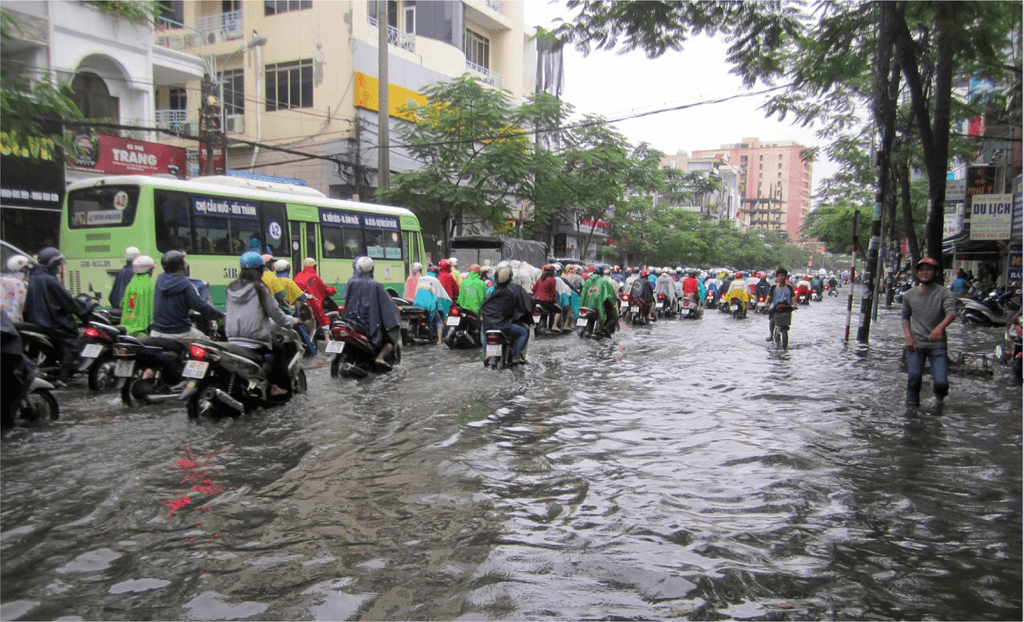 10. Boston
It has been said that if Hurricane Sandy hit Bean Town, the floodwater would have reached the City Hall steps. Furthermore, unchecked pollution will likely be a death sentence for Boston. That means the end of the Red Sox as we know it … which may or may not be bad news depending on where you're from. On the level, though, Boston is one of the cornerstones of American democracy, and one of the birthplaces of the Revolution. It's historically relevant, beautifully built in old Colonial style, and it knows how to treat tourists and locals alike to a good time. It will be a real loss if climate change claims this city.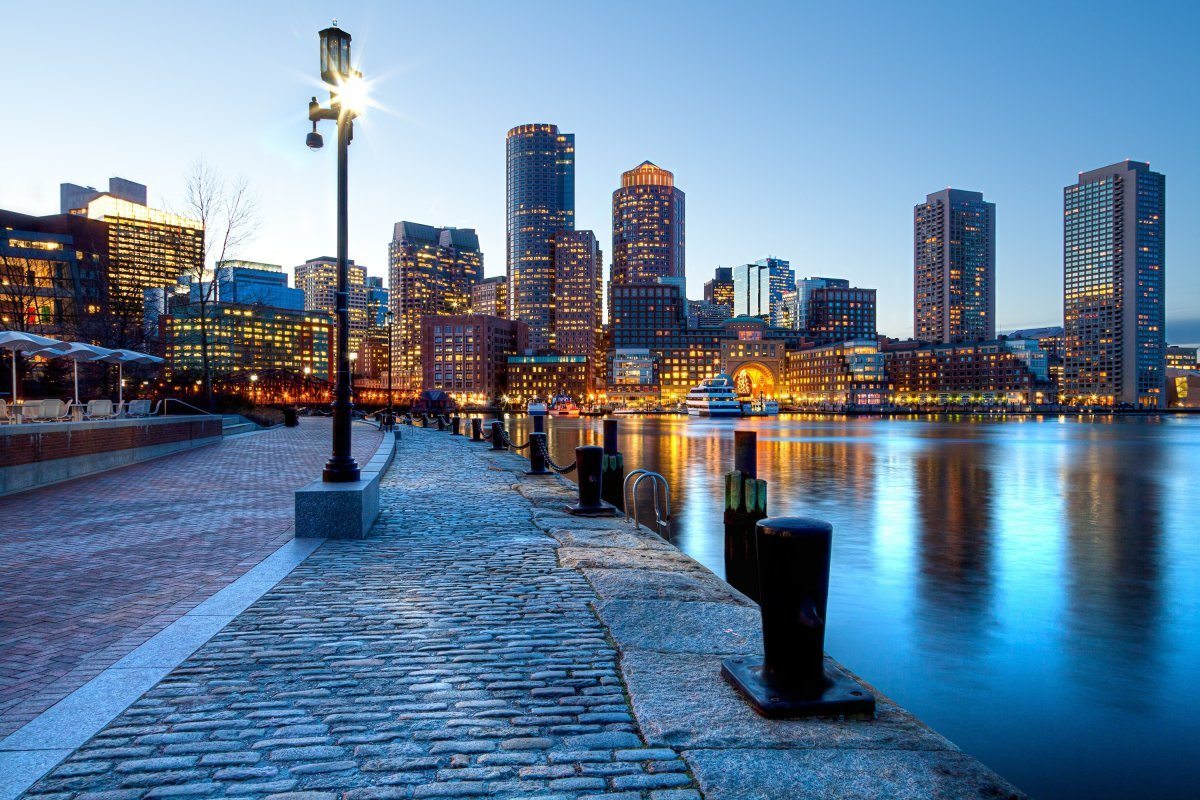 11. Savannah
One of the most beautiful cities in North America, Savannah harkens back to a more genteel time, to a world of courtly manners and endless charm. Walking through Savannah is like being transported to a time when carriages roamed the roads and men wore white suits without shame. Unfortunately, thanks to climate change, historic locations like River Street may soon be out of business and underwater.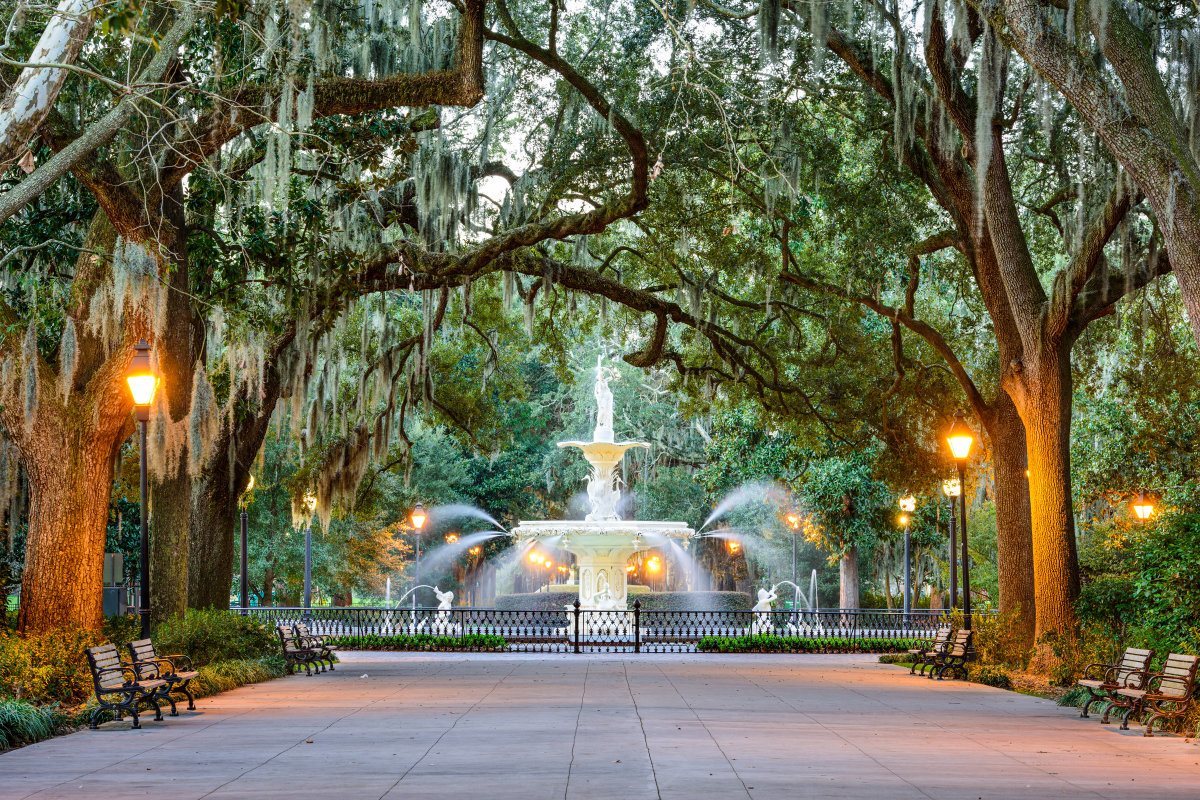 12. Hong Kong
Dazzling, exotic, East/West hybrid Hong Kong should be on everyone's travel wishlist, but you should go sooner than later. With over 450 miles of South China Sea coastline and the Shenzen River to the north, the threat of encroaching water is everywhere. In fact, the levels in Victoria Harbor have gone up by 1.1 inches each decade between 1954 and 2011. If that trend continues, this city may see the kind of flooding that other areas of the country, including nearby Guangzhou, have endured these past few years.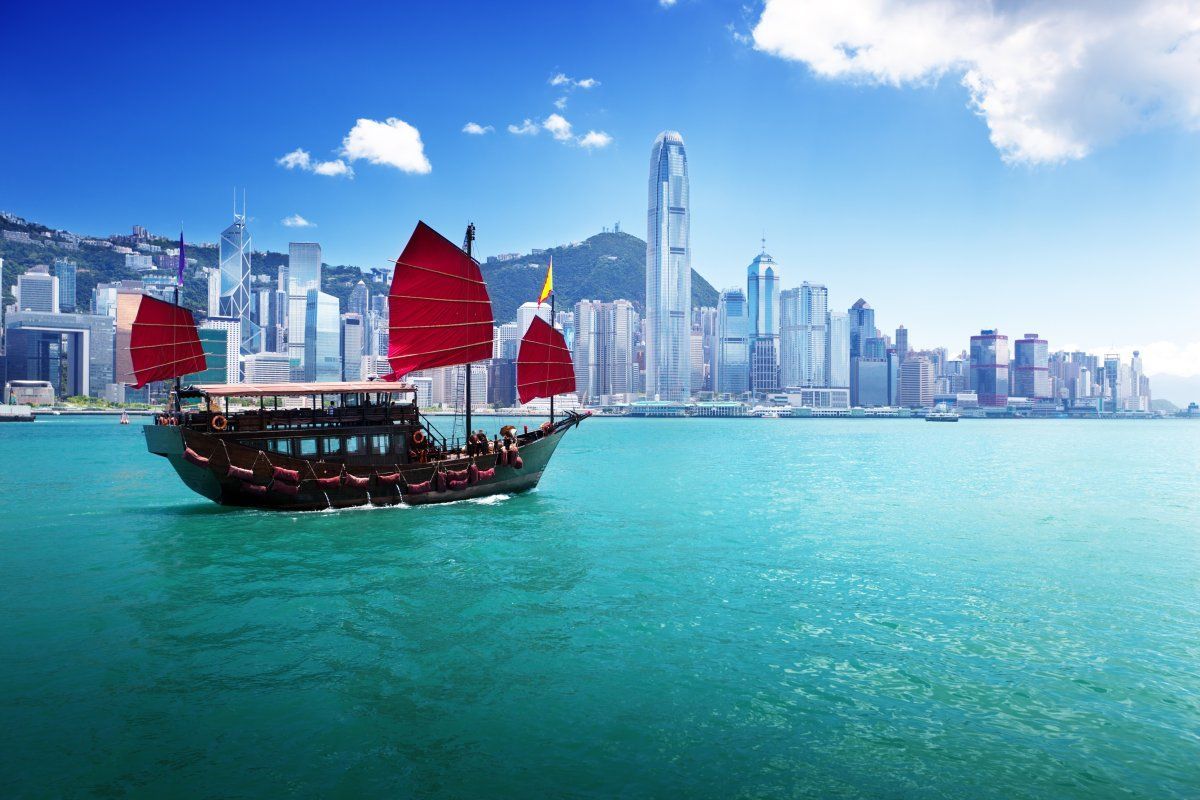 13. Virginia Beach
Popular holiday hotspot and the state's largest city, Virgina Beach, is particularly vulnerable to rising sea levels. Coastal property and the delicate ecosystem are at risk in this scenic low-lying area, and hurricanes threaten with alarming frequency. Don't delay a trip to the Hampton Roads area, as it might not be above water much longer.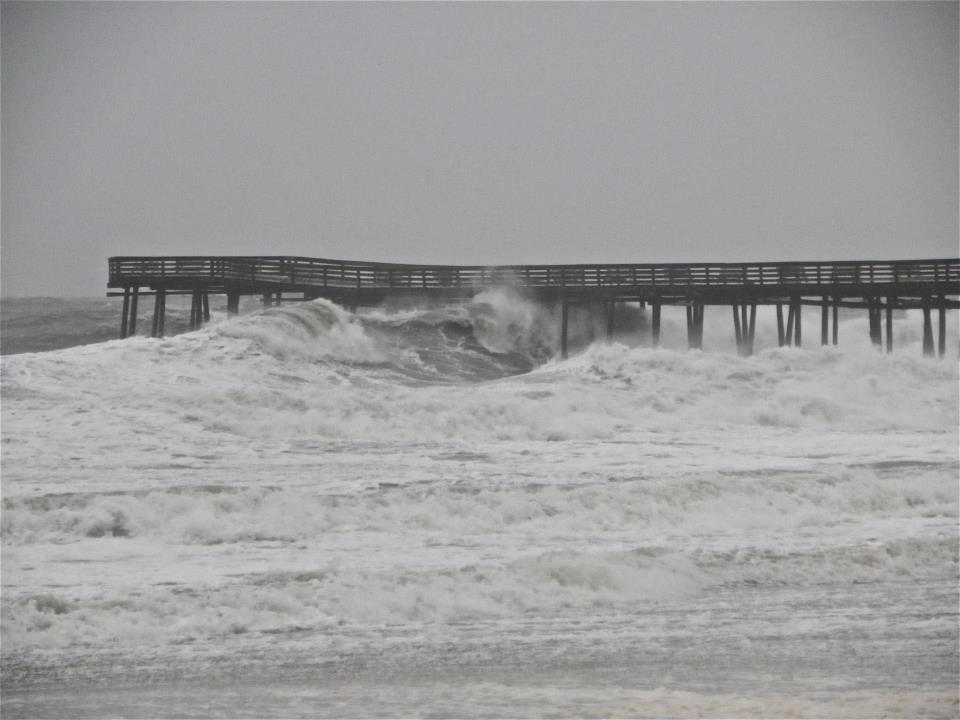 14. Mumbai
Much of India's spicy, eclectic and alluring city of Mumbai is built on low-lying reclaimed land. Every year its age-old drainage systems are overwhelmed by torrential monsoon rains, rising waters, and extreme weather brought on by climate change (or so most experts believe). Lack of floodgates mean the sea can flow inward at high tide, waterlogging vast regions of the densely populated city. Billions of rupees are lost to floods each year, so there is economic impact as well. Roads are blocked, school are closed, houses are submerged, power is cut and business are shut down during these increasingly more frequent and damaging disruptions. Beyond mega rainstorms, deadly heat waves are another concern. Expect more of these extreme weather patterns to come with dire consequences.
15. Malé
Even climate change deniers can't help but notice the tiny capital city of the Maldives is going under soon, along with many other of the 1,200 atolls in the archipelago. Sadly, this idyllic nation and honeymoon favorite is being swallowed up by the Indian Ocean. It is estimated that 77 per cent of the nation will be submerged within this century, although another study predicts this will happen by 2085. When it might become a modern Atlantis is up for debate, but the seawalls, breakwaters and artificial beaches created to fortify Malé are insufficient to hold back the rising waters forever.