We're living on borrowed time, folks. As secure as we might feel going through our daily lives, the natural world is essentially just waiting to explode in a burst of ash and magma. In the United States alone, there are 169 active volcanoes. In Alaska alone, there are small eruptions occurring once every year or so. For the most part, these eruptions are contained. However, the potential for global catastrophe is always present thanks to these slumbering giants. Over the course of history, mankind's path through the world has been shaped, stopped, forged, and obliterated in the face of volcanoes. It's for darn good reason that people are still captivated and unnerved by these geological wonders.
1. Chaiten Volcano, Chile on May 2, 2008
Volcanoes are named for the Roman god Vulcan, the god of fire, who made his forge in the base of a volcano.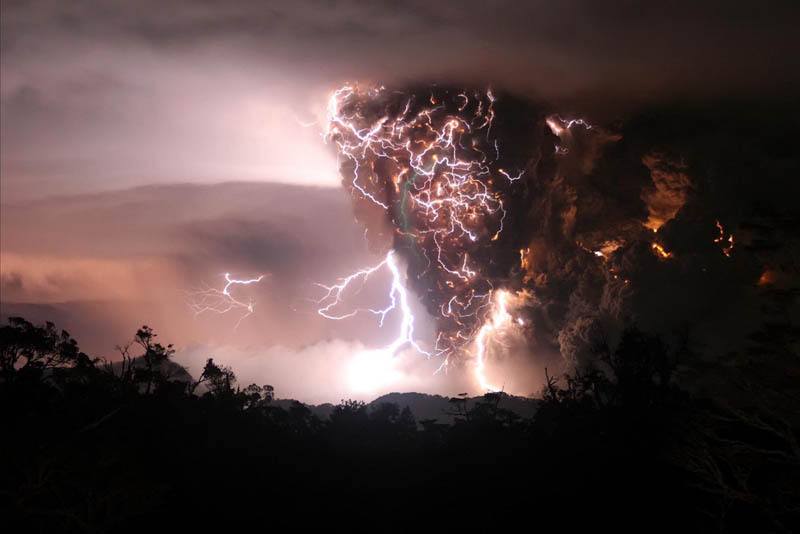 2. Mount Rinjani, Indonesia 1994
Volcanoes are located at the juncture of tectonic plates.
3. Mount Vesuvius, Italy – April 26, 1872
When Vesuvius erupted in 79 AD, the magma washed over the town so quickly its people were perfectly preserved … mostly cowering in terror.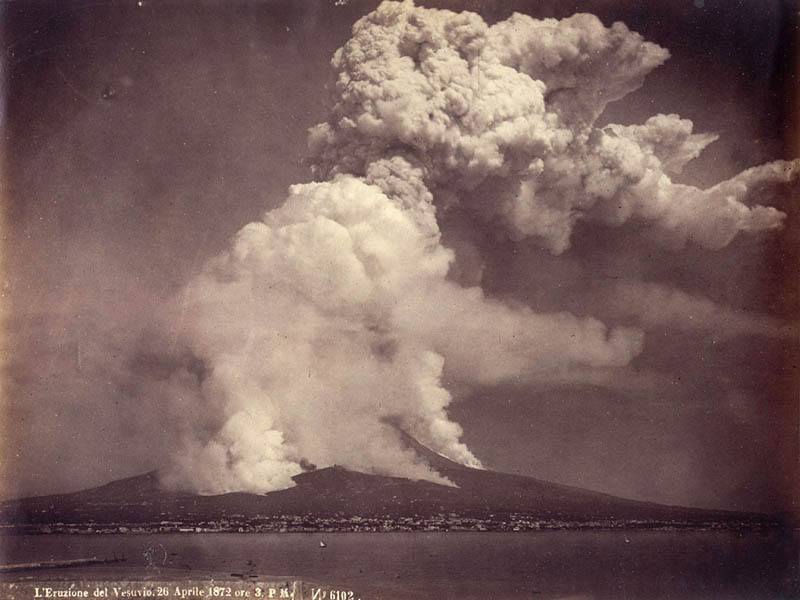 4. Mt. Etna, Italy on April 8, 2010
Volcanoes can also form at collections of super hot rocks called mantle plumes.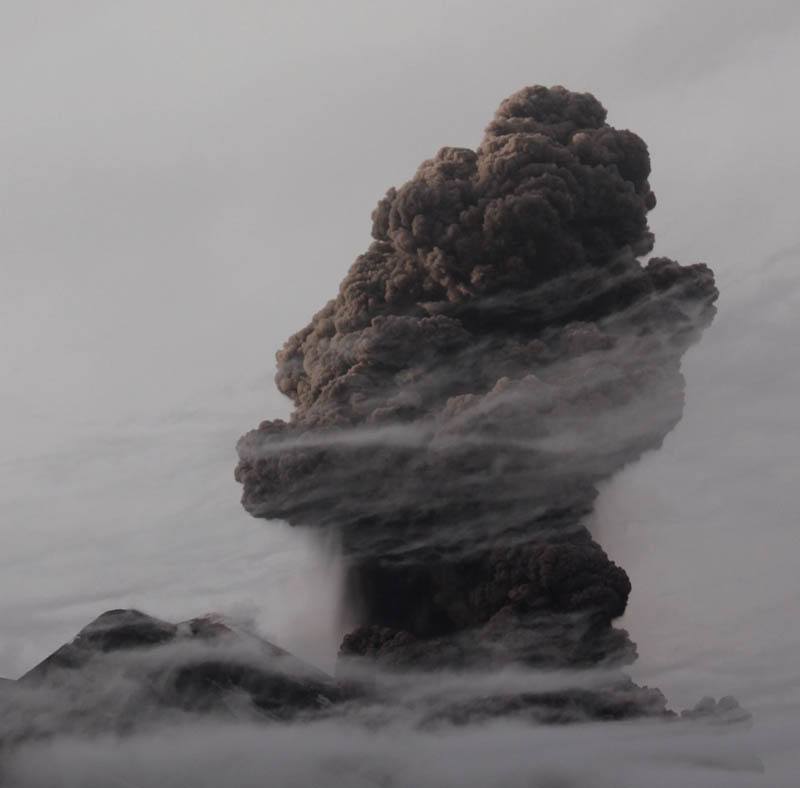 5. Mount Redoubt, Alaska on April 21, 1990
Most mantle plumes are located in Hawaii.
6. Sakurajima, Japan on November 23, 2009
Earth doesn't have squat on space volcanoes. Mars' Olympus Mons is 373 miles wide at its base.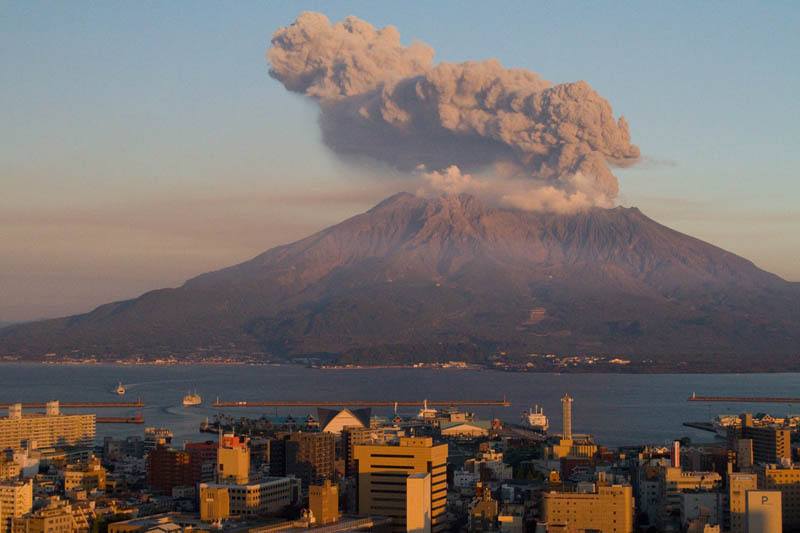 7. Mount Krakatoa, Indonesia on May 6, 2008
In 1883, when Krakatoa erupted on an uncharted island, the resulting clouds of gas and ash and the tsunamis that resulted from the shockwave killed 36,000 people.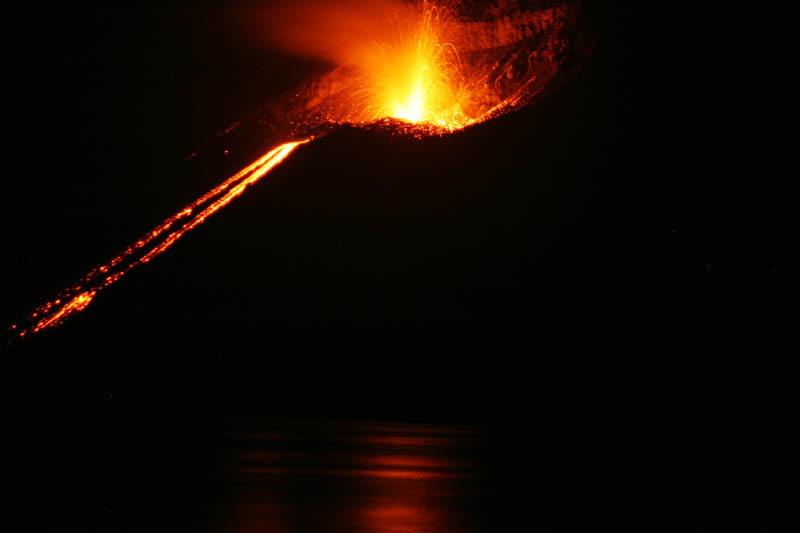 8. Kliuchevskoi Volcano, Russia on October 11, 1994
Volcanoes can be more than just cones; they can be fissures, domes, or even plateaus.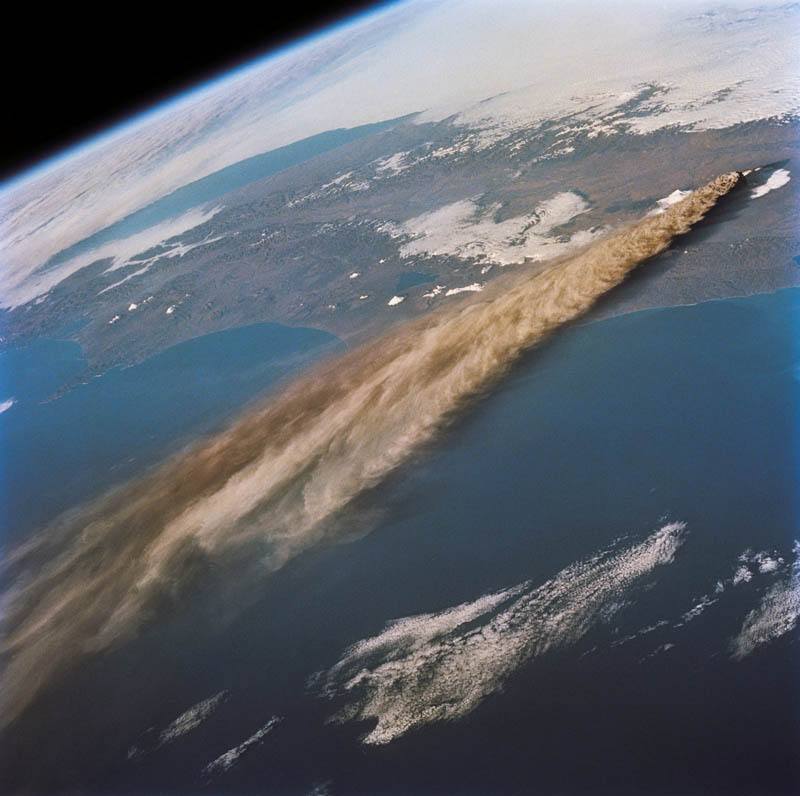 9. Mount Merapi, Indonesia on November 1, 2010
There are 1,500 active volcanoes worldwide.
10. Mount Soputan Volcano, Indonesia on June 6, 2008
Active volcanoes are those that are considered to be erupting or verging on eruption.
11. Mayon Volcano, Philippines on September 23, 1984
In 1991, the eruption of Mount Pinatubo in the Philippines caused more than $100 million in damages.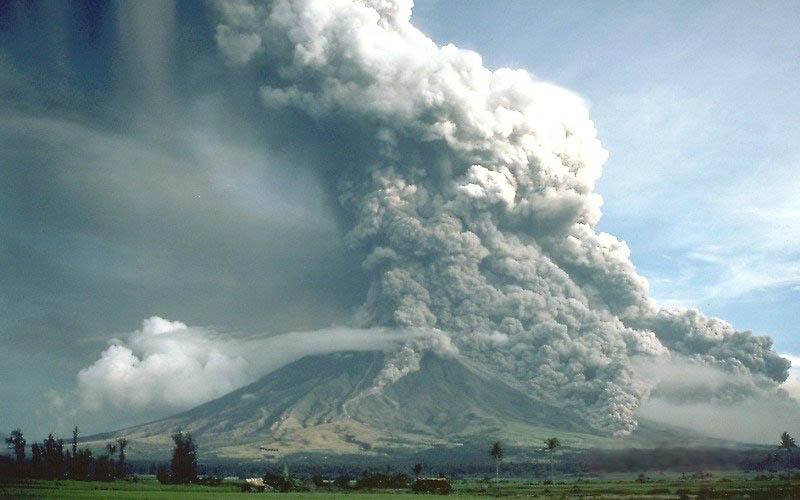 12. Eyjafjallajokul Volcano, Iceland on April 17, 2010
Volcanic gases are made up of carbon dioxide, sulfur dioxide, hydrogen chloride, hydrogen fluoride and hydrogen sulfide.
13. Chaiten Volcano, Chile on May 6, 2008
Volcanoes can push ash up to 17 miles high into the air. That's a third of the way to space.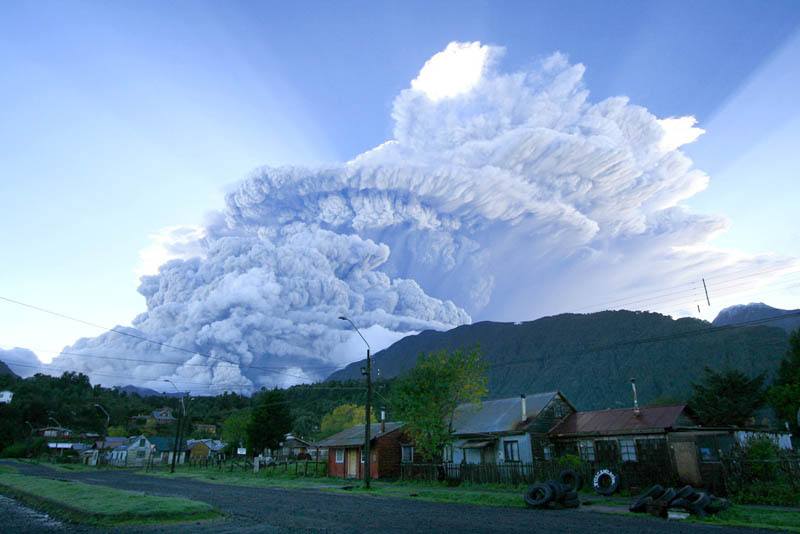 14. Undersea Volcano off the coast of Tonga on March 18, 2009
Volcanoes can be found everywhere: on the ocean floor and under the ice caps.
15. Mount Merapi, Indonesia on November 3, 2010
In 1912, the Novarupta explosion in Alaska was considered the most powerful eruption of the 20th century. It pumped out 13 cubic kilometers of magma per hour for 60 straight hours.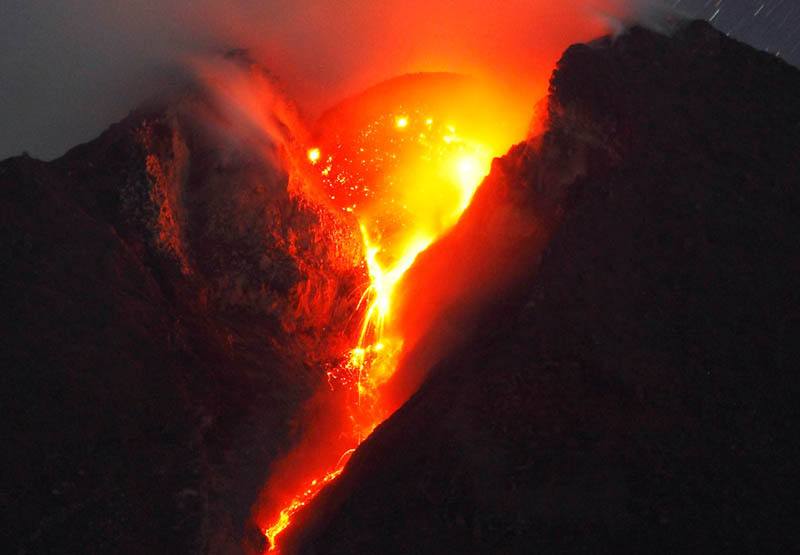 16. Mount Merapi, Indonesia on November 1, 2010
The ash from a volcanic eruption can reflect the Sun's radiation, dropping the Earth's overall temperature (it's actually happened in the last century).
17. Mount St. Helens, United States on May 18, 1980
One in 20 people in the world are living inside the "danger range" of an active volcano.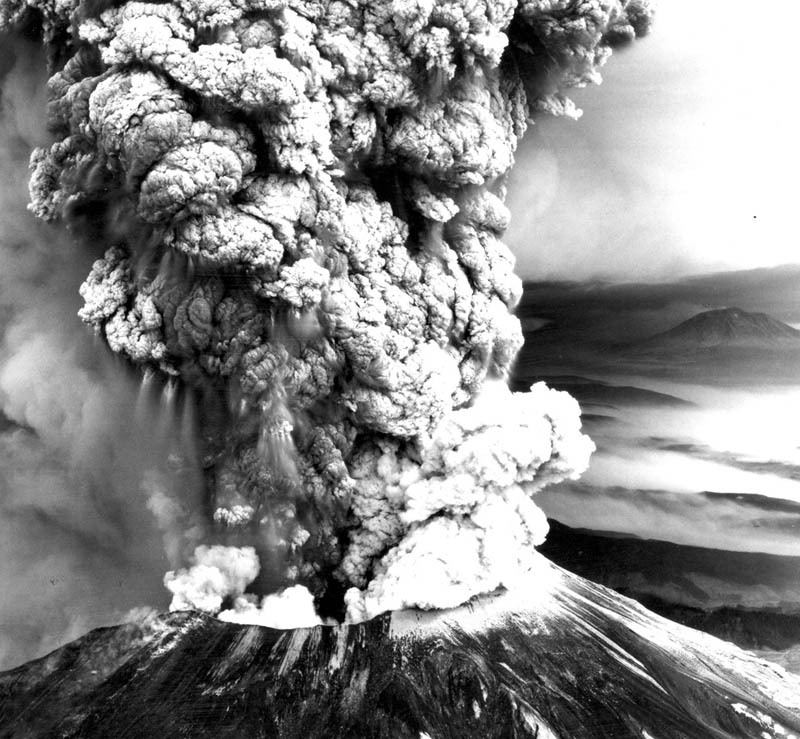 18. Mt. Bromo, Indonesia on December 11, 2010
Jupiter's moon Io is literally covered in volcanoes which causes its surface to constantly change.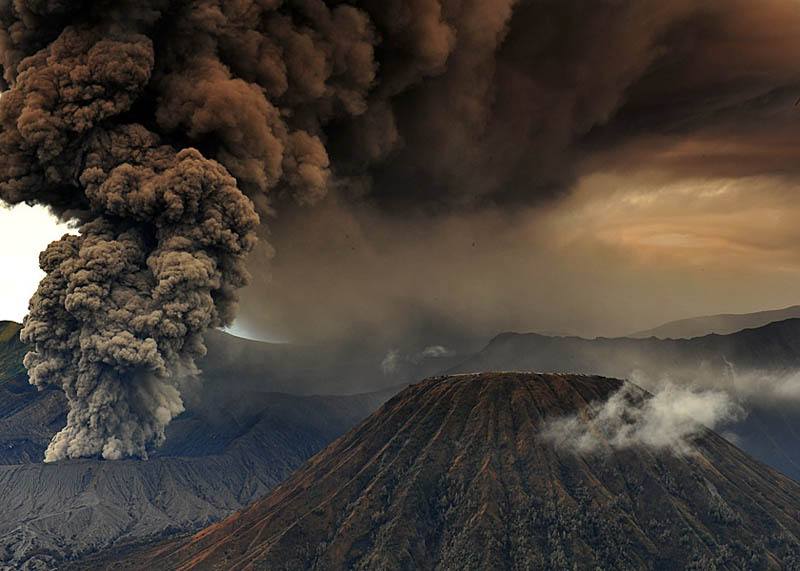 19. Eyjafjallajokul Volacano, Iceland on April 17, 2010
Dormant volcanoes are thought to have been active historically but are now quiet.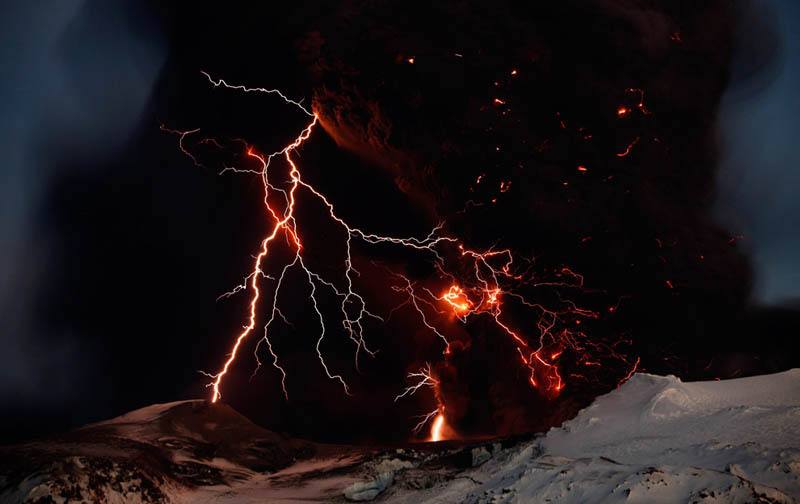 20. Mt. Bromo, Indonesia on September 28, 2006
Lave gets up to 1,250 degrees Celsius.
21. Puyehue Volcano, Chile on June 5, 2011
Hawaii is home to the world's largest active volcano, Mauna Loa, which is 2 and a half miles high.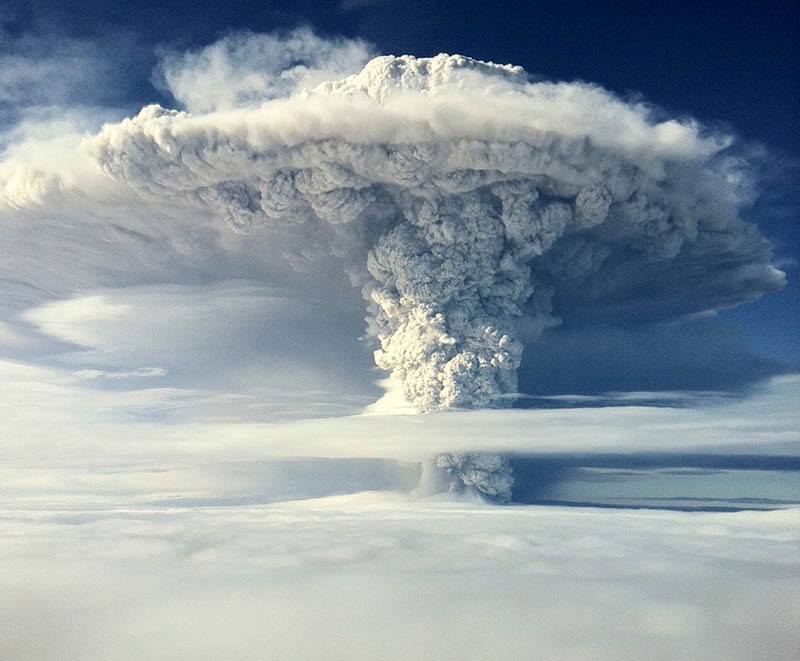 22. Mount St. Helens, United States on May 18, 1980
In 1980, Mt St Helens became the most destructive US volcano eruption when it killed 57 people and destroyed more than 150 miles of houses and roads.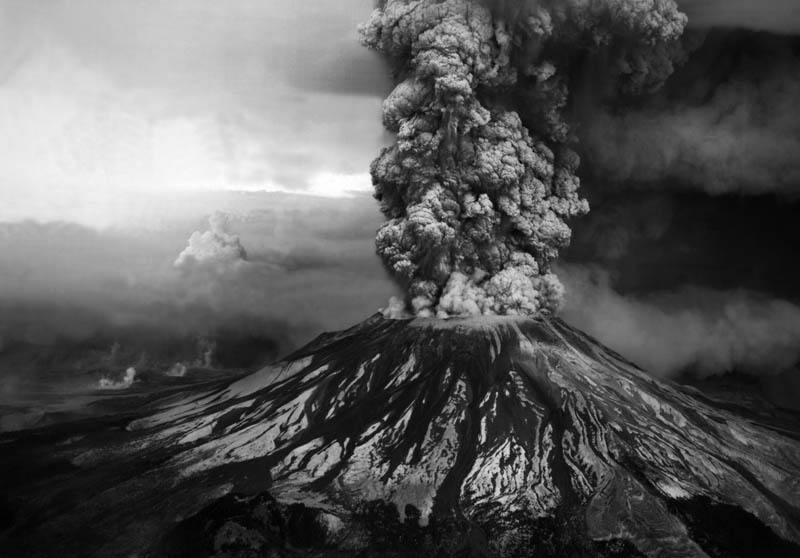 23. Undersea Volcano off the coast of Tonga on March 18, 2009
Extinct volcanoes are considered to have not been active during the course of human history and are considered unlikely to erupt again.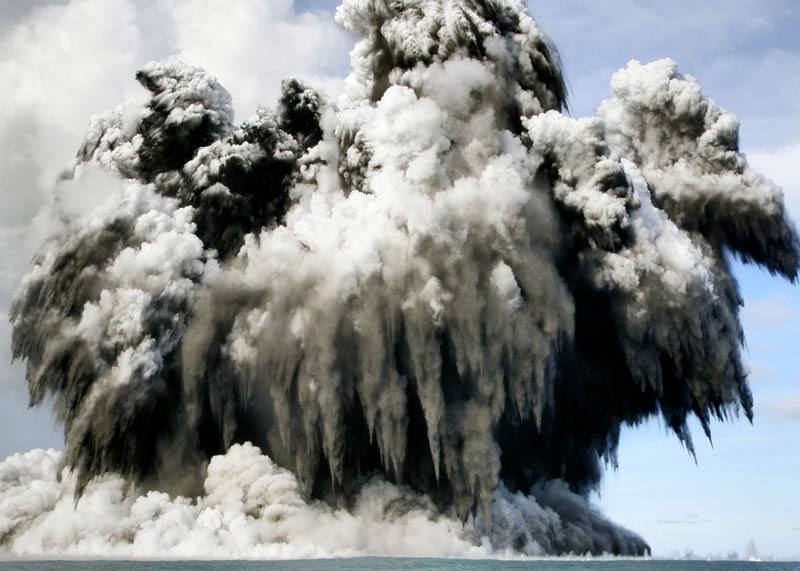 24. Sarychev Volcano, Russia on June 12, 2009
Underneath the Earth, it's called magma. Once it comes out of the volcano, it's lava.