Imagine you're a peasant, hundreds of years ago. You wake up in the brisk cold of an early morning. There's no heat, no electricity, and if you want to relieve yourself, your option is a trip outside. Slowly, you crawl out of bed and build a small fire. If you're lucky, you scrounge together a few morsels of food to last the day. Then, it's off to church, because today is the day you get to worship. It's a rare day, because the days you go to church are typically the only ones you're not working all day every day. In a world with no distractions, you get to hear stories and sing and talk to your neighbors. What's more, the church itself is warm by the time you arrive, and the inside is adorned with more riches and wonders than you'll ever see outside these walls. As you kneel down to begin your prayers, you get the full force of the Church's power rising above you. And for those peasants who looked up, to the place where God himself was supposed to reside, they were treated with some of the world's most astonishing works of art. Over the course of centuries, the church has commissioned some of the most impressive feats of engineering and artistry ever to grace the tops of their ceilings and act as their portal to God. Here are some of the best.
1. Wells Cathedral in Wells, England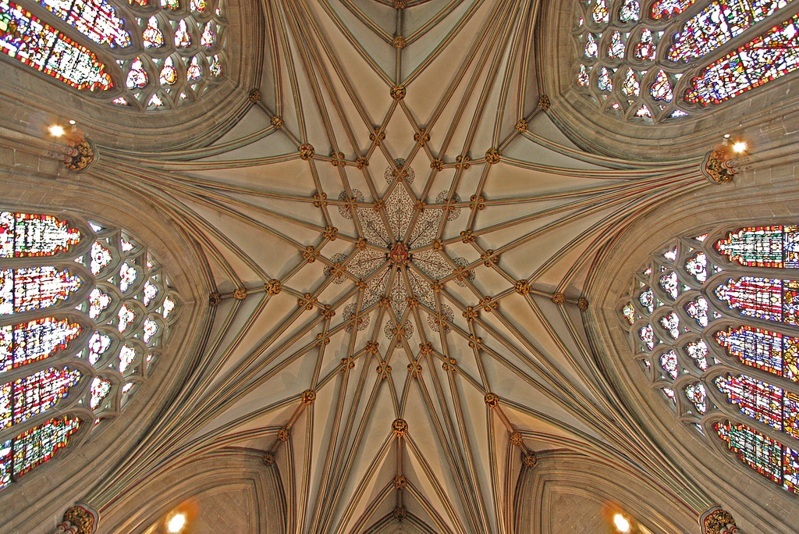 2. Church of the Holy Sepulchre in Jerusalem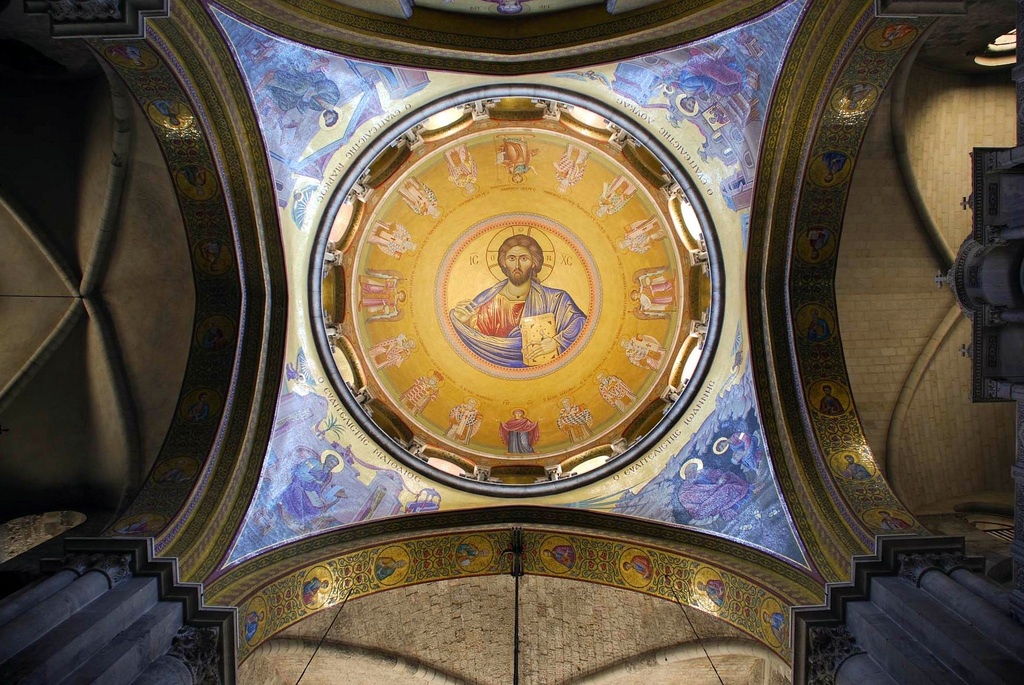 3. Cathedral Basilica of St. Louis in St. Louis, MO
4. Isaakievskiy Sobor in St. Petersburg, Russia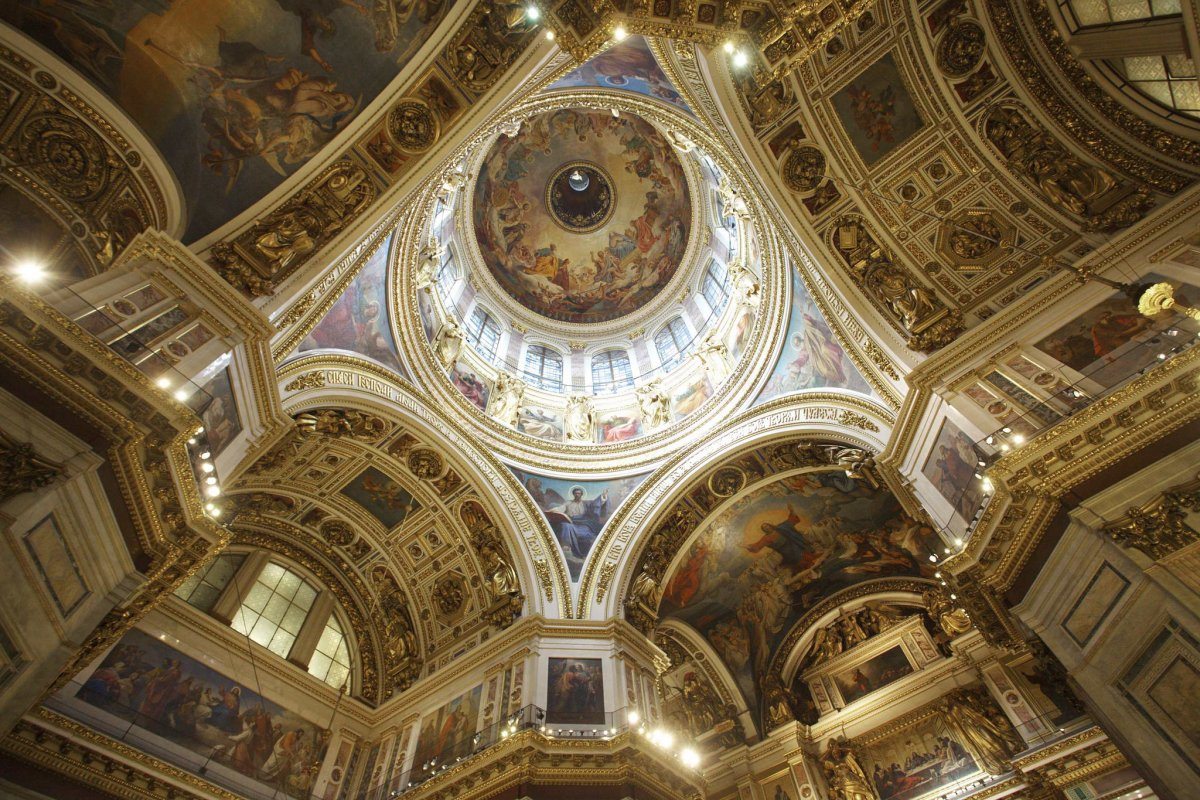 5. St. Peter's Basilica in Vatican City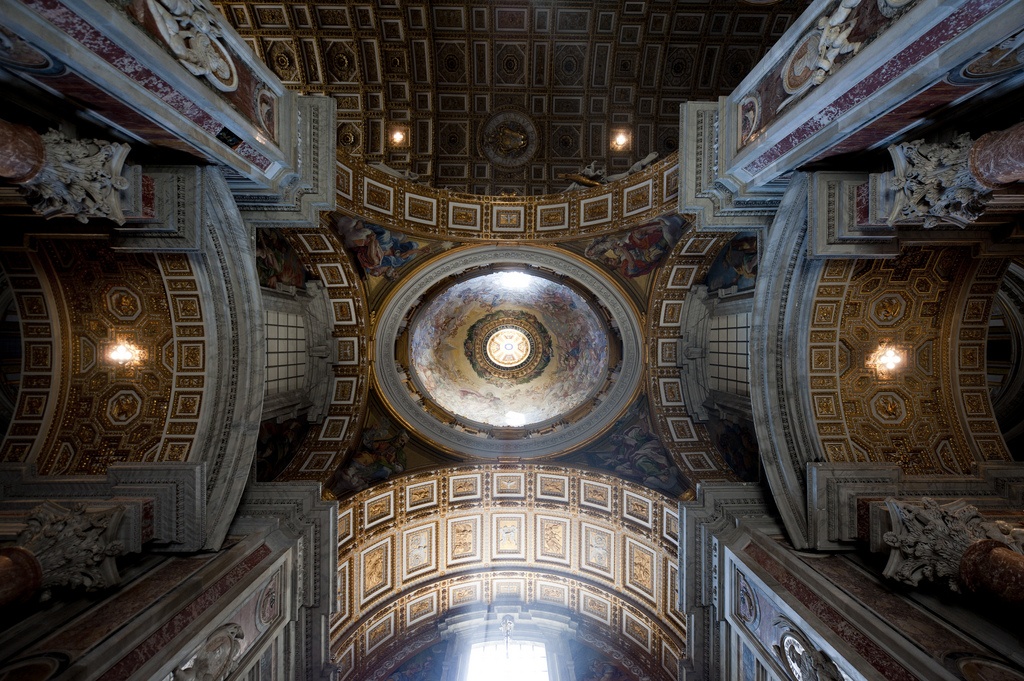 6. Church of the Gesù in Rome, Italy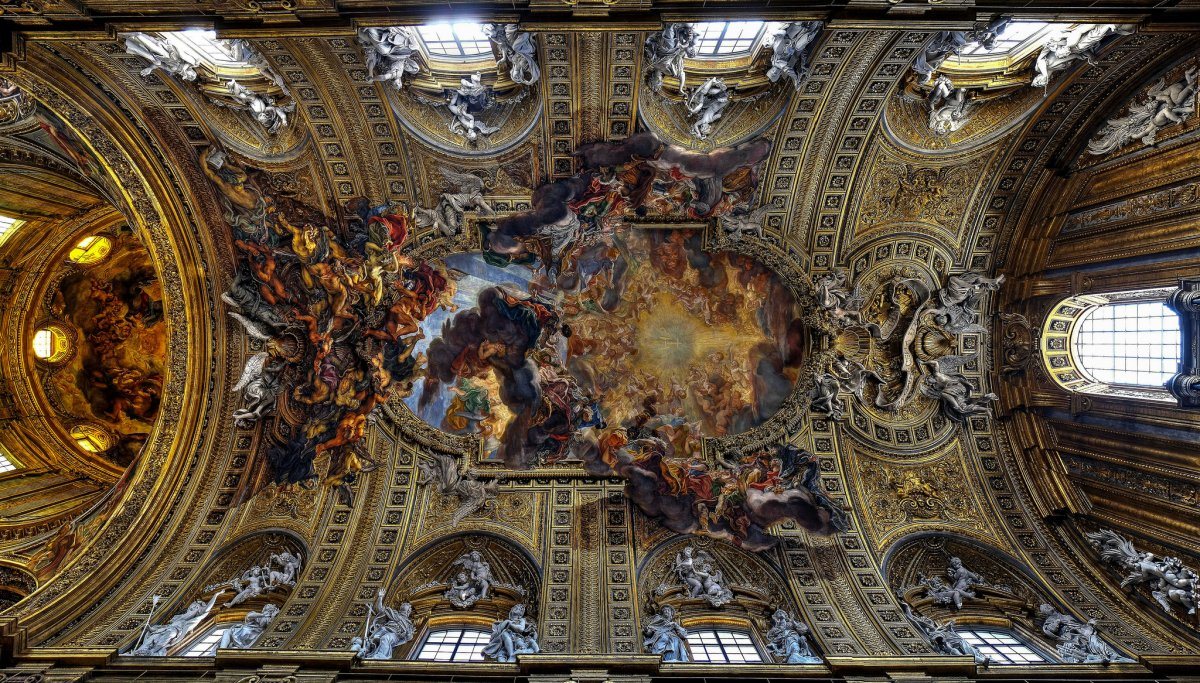 7. Morelia Cathedral inMorelia, Mexico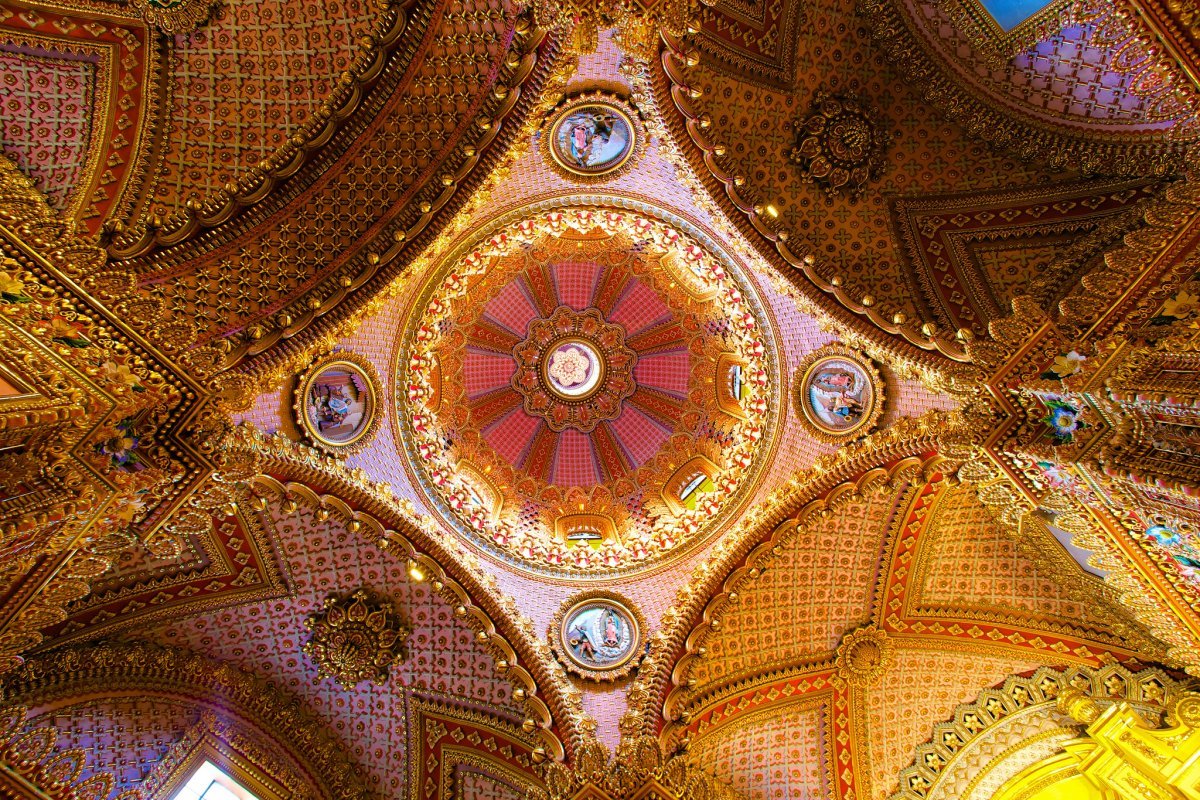 8. Basilica of Santa Maria in Trastevere in Rome, Italy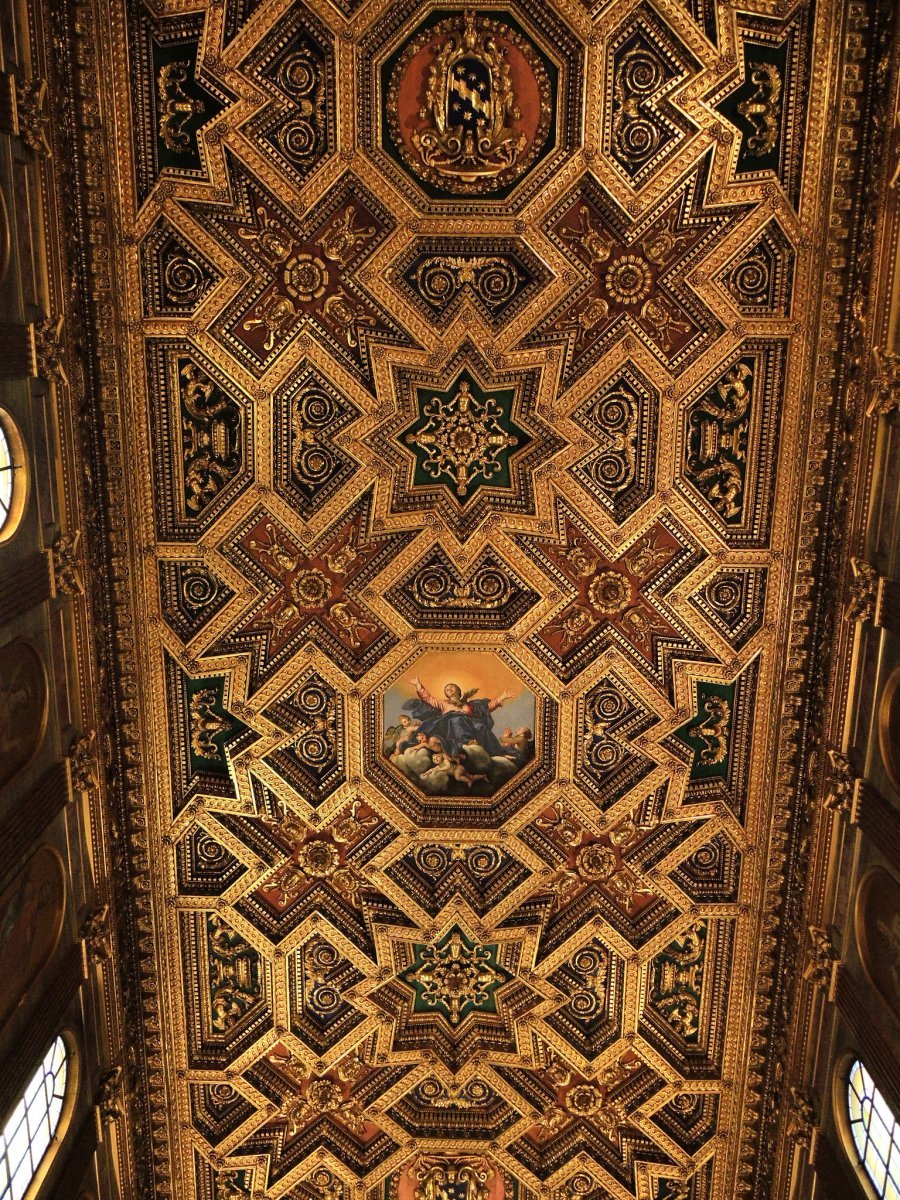 9. Basilica of the National Shrine of the Immaculate Conception in Washington D.C.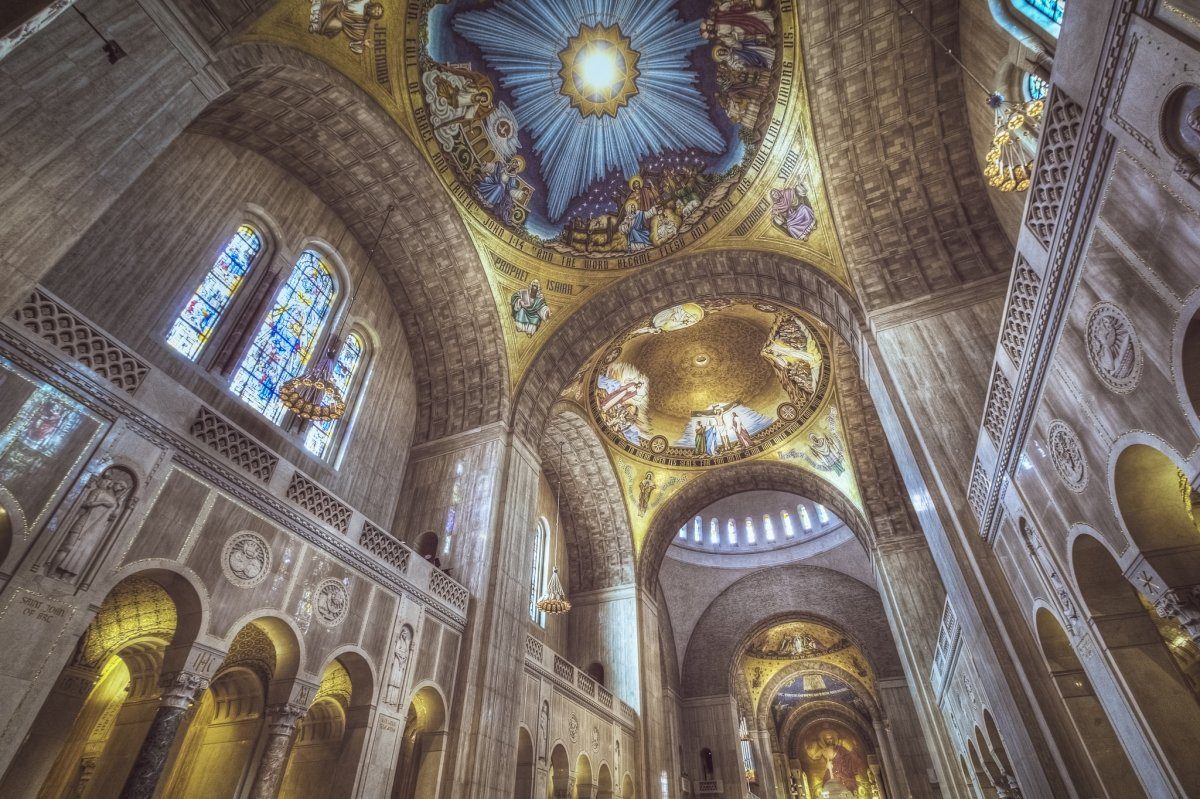 10. Baptistry of Saint John in Florence, Italy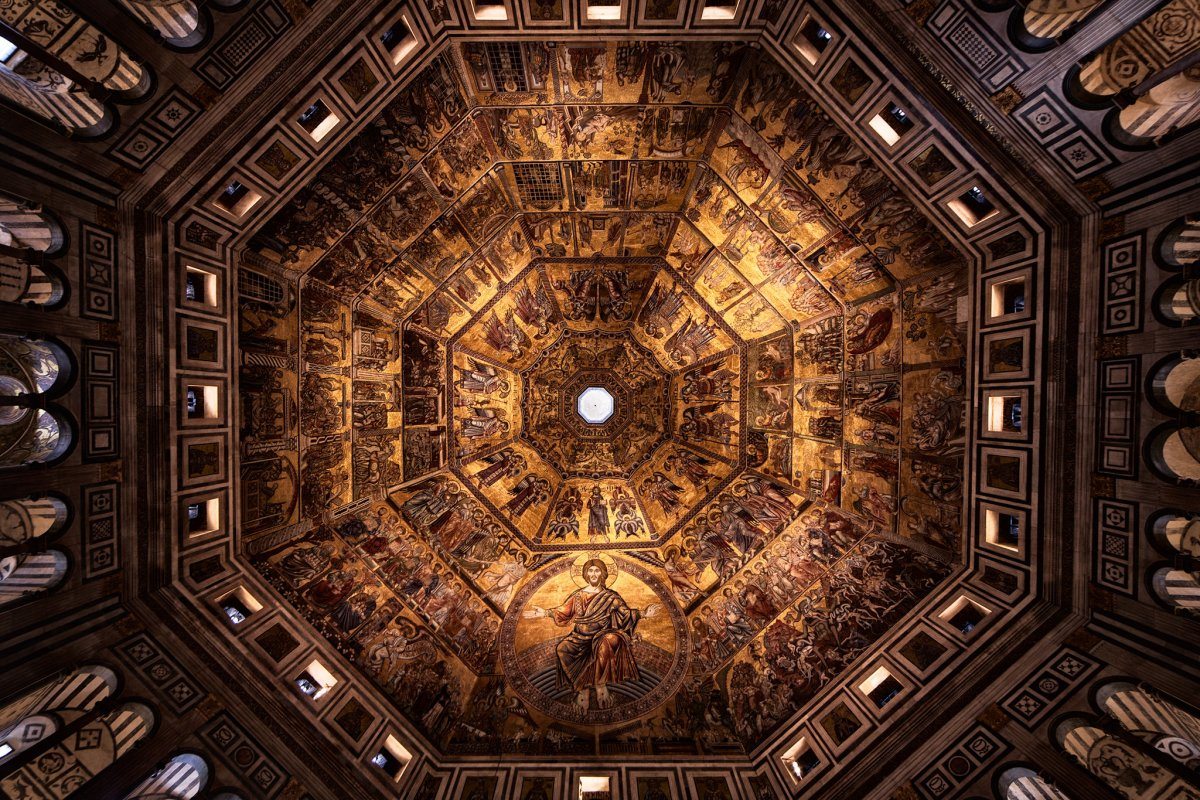 11. Sainte-Chapelle in Paris, France
12. The Sistine Chapel in Vatican City
13. St. Stephen's Basilica in Budapest, Hungary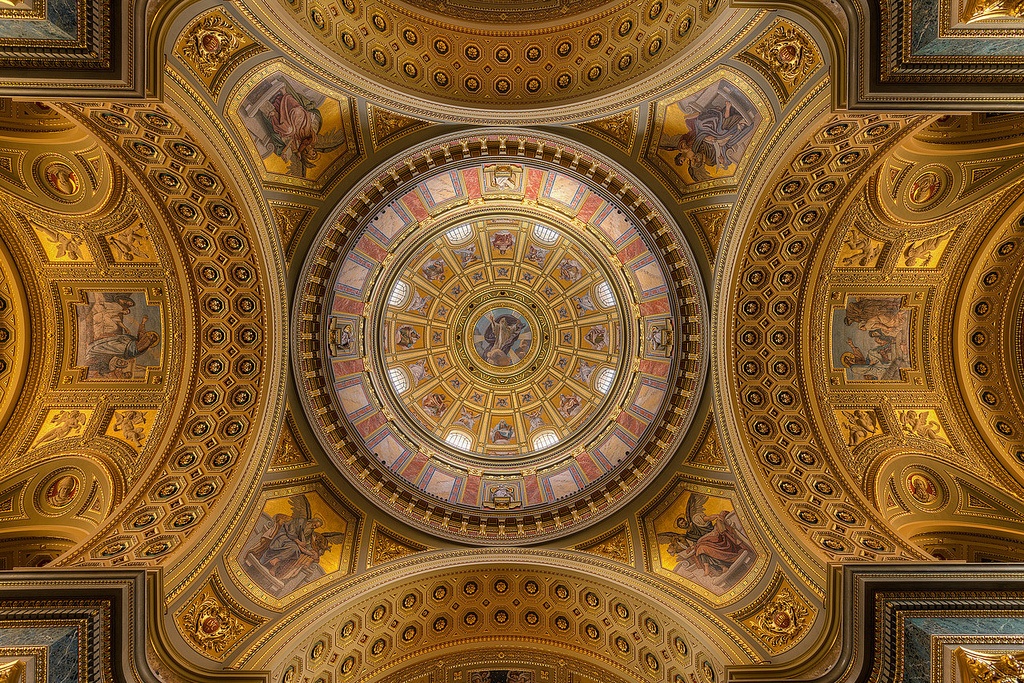 14. Tempio Civico della Beata Vergine Incoronata in Lodi, Italy
15. Sagrada Familia in Barcelona, Spain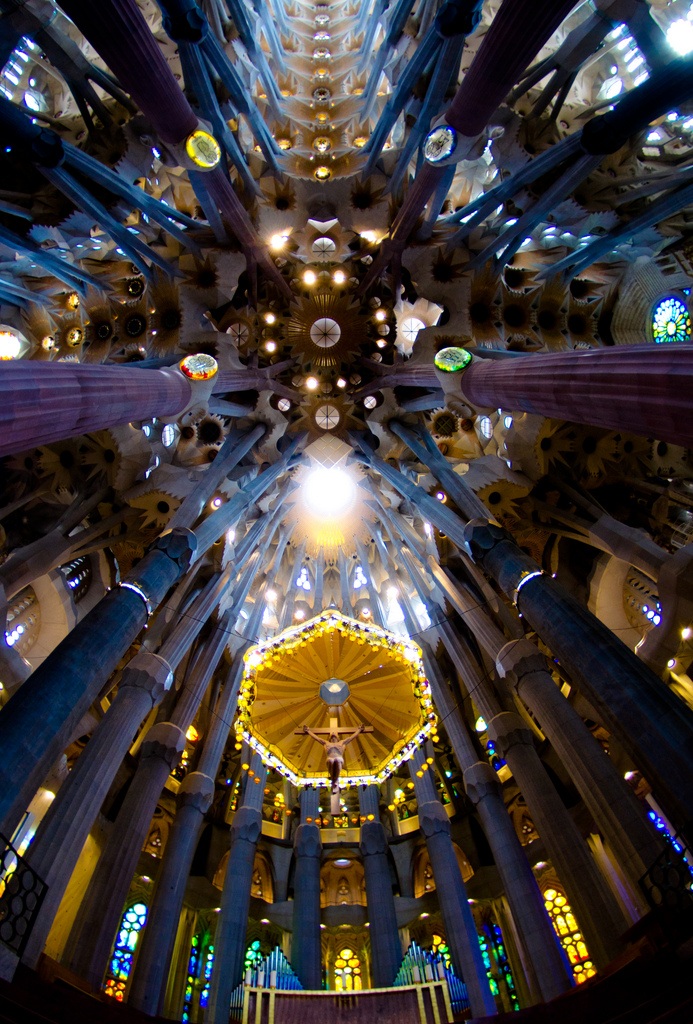 16. Holy Savior Cathedral inIsfahan, Iran
17. Horezu Monastery in Horezu, Romania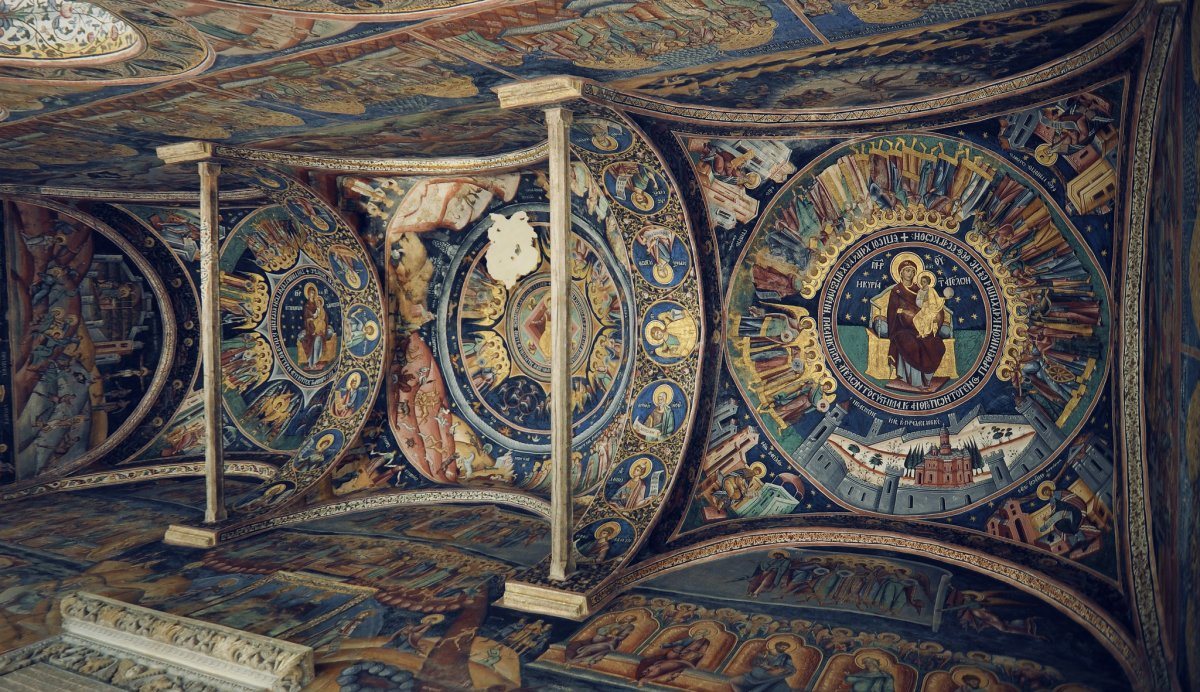 18. Sant'Andrea della Valle in Rome, Italy
19. Santa Maria della Vittoria in Rome, Italy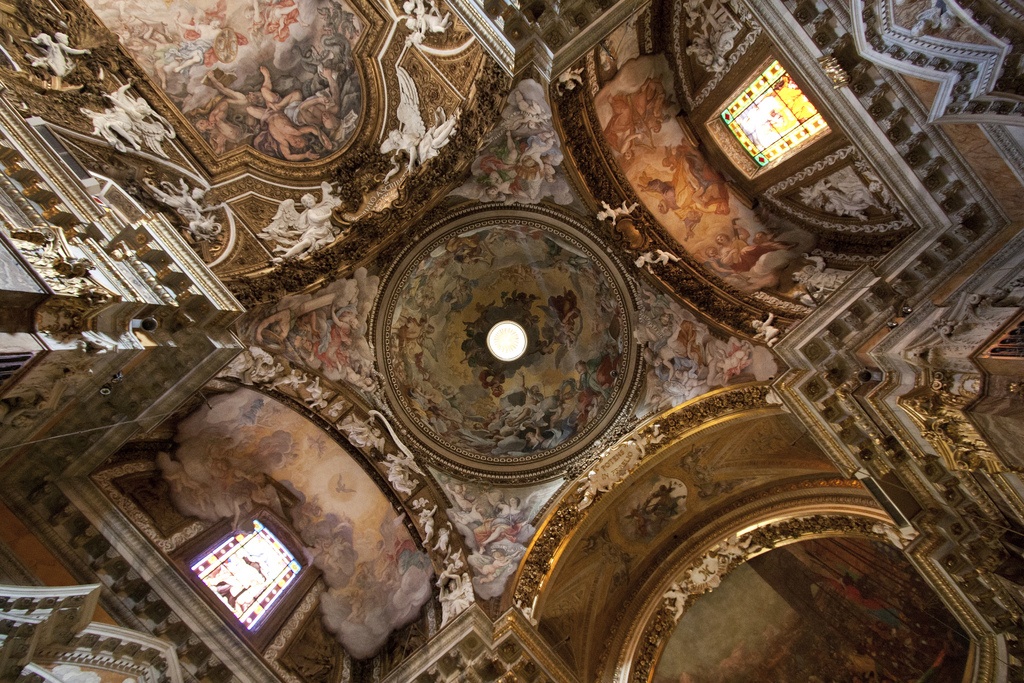 20. Church of the Savior on Spilled Blood in St. Petersburg, Russia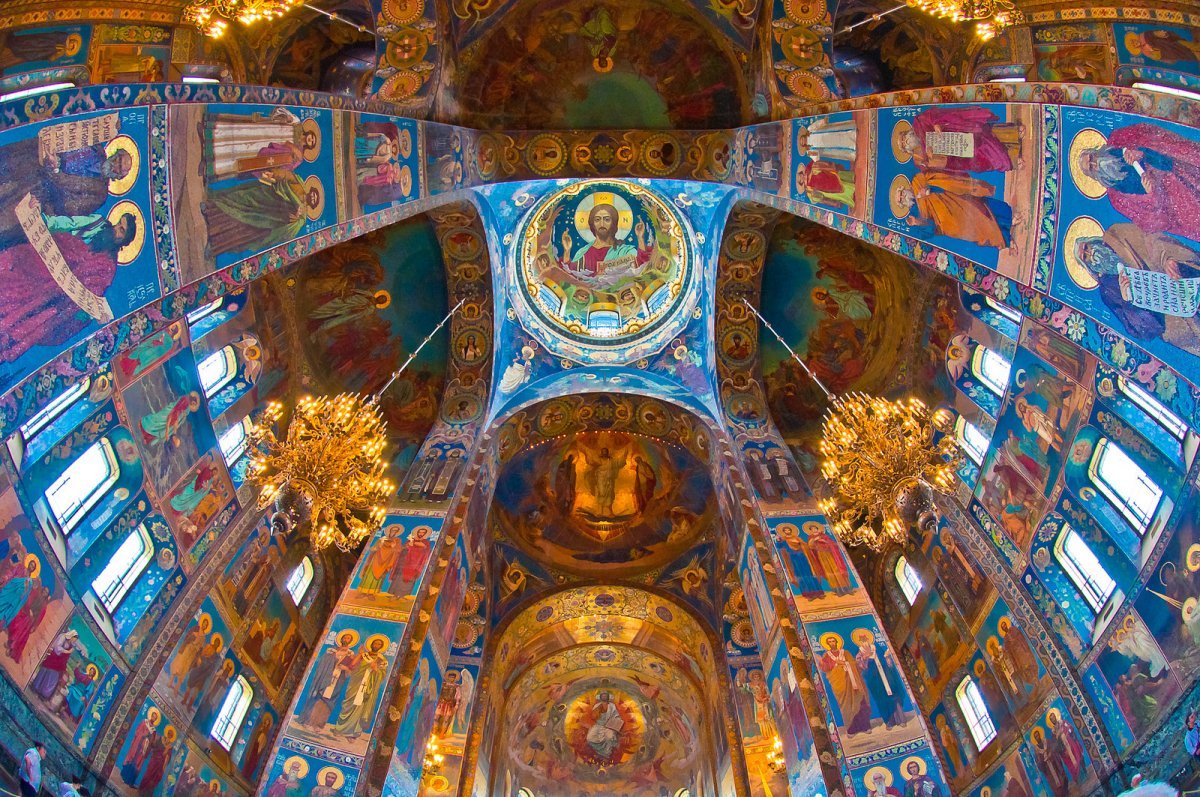 21. Sant Bavokerk in Haarlem, Netherlands
22. Hagia Sophia in Istanbul, Turkey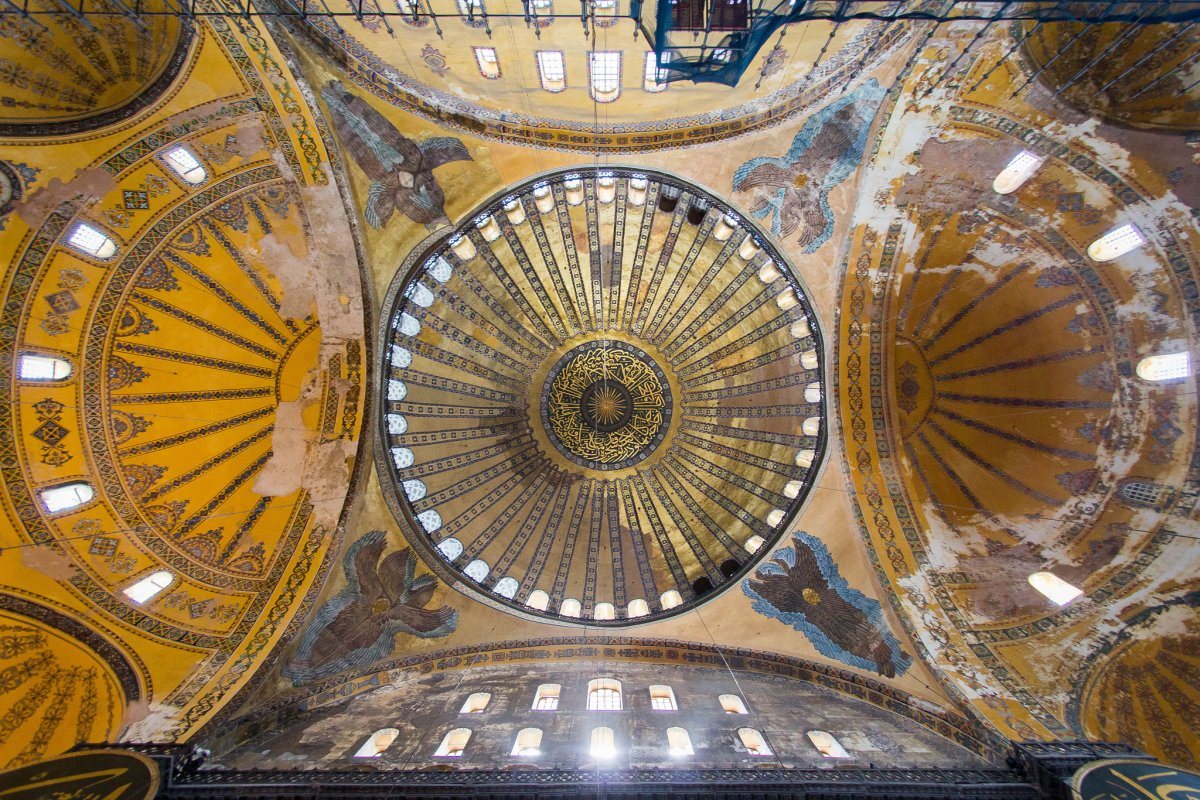 23. Basilica of Notre-Dame de Fourvière in Lyon, France
24. Ely Cathedral in Ely, England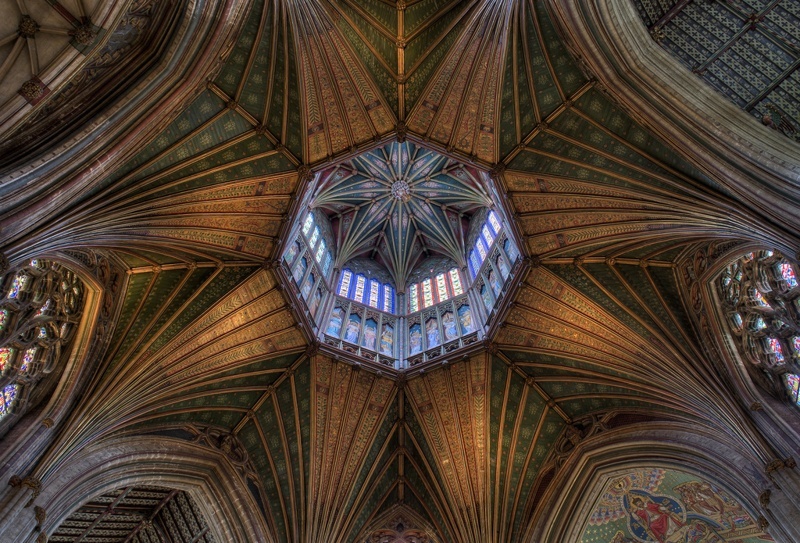 25. Church of St. Nicholas in Amsterdam, Netherlands
26. Church of San Francisco in Santiago, Chile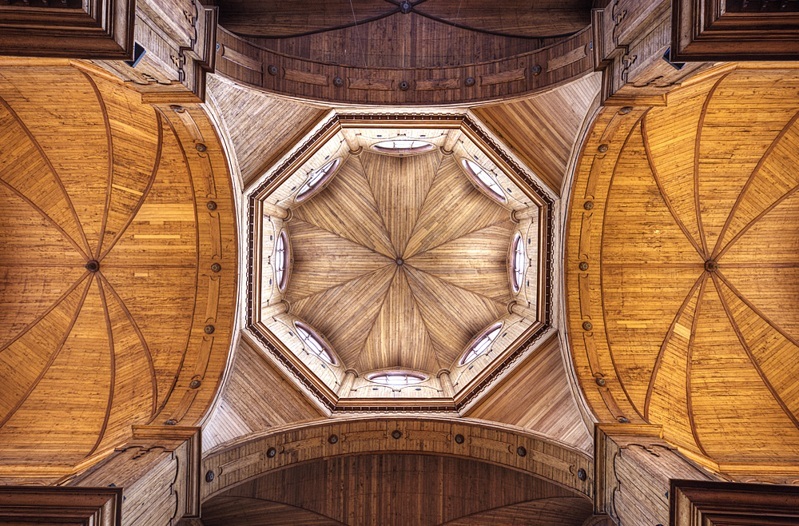 27. King's College Chapel in Cambridge, England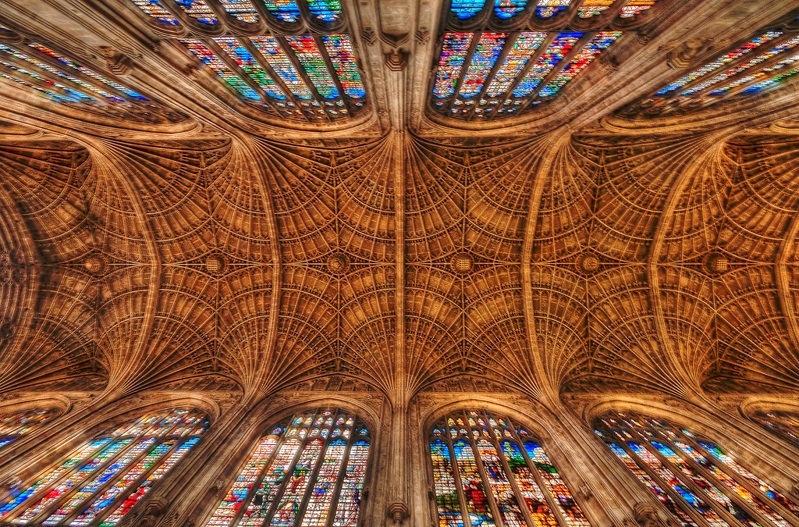 28. Notre-Dame de la Garde in Marseille, France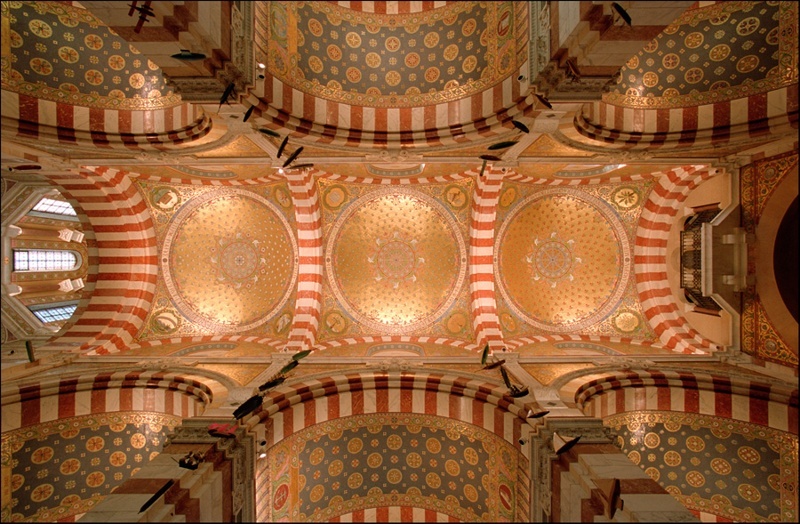 29. The Pantheon in Rome, Italy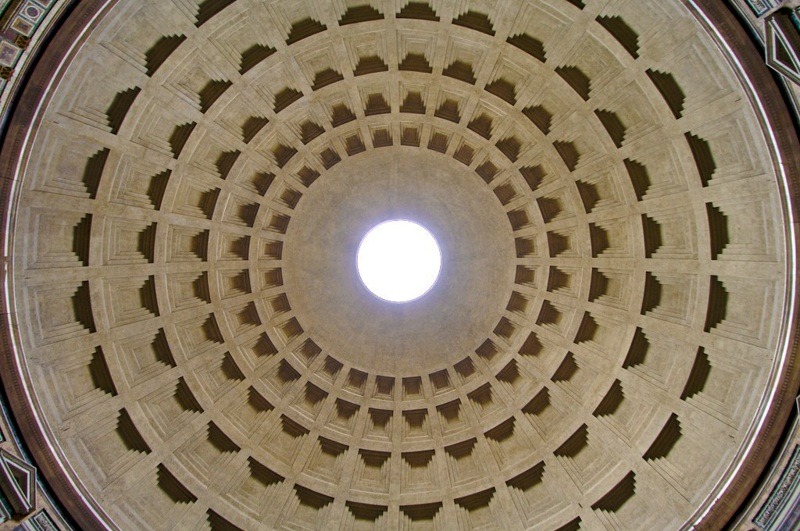 30. St. Mary's Church in Studley Royal Park, England
31. Round Temple Church in London